24 of the Best Mafia Movies of All Time to Bingewatch for Hours
Rent film gear from local filmmakers.
Rent film gear from local filmmakers.
Being a fan of mafia movies requires some serious dedication - after all, you're watching a two-hour life of crime, densely filled with alliances, rivals, their backstories, and fights!
The good news is, you don't need to be a fan of just one mob film - we've prepared a list of the best 25 mobster movies of all time, with plot summaries and rankings!
Wanna learn a bit more about film creation to understand the mobster genre better? Then, catch our ultimate guide to filmmaking.
24 of the best mobster movies of all time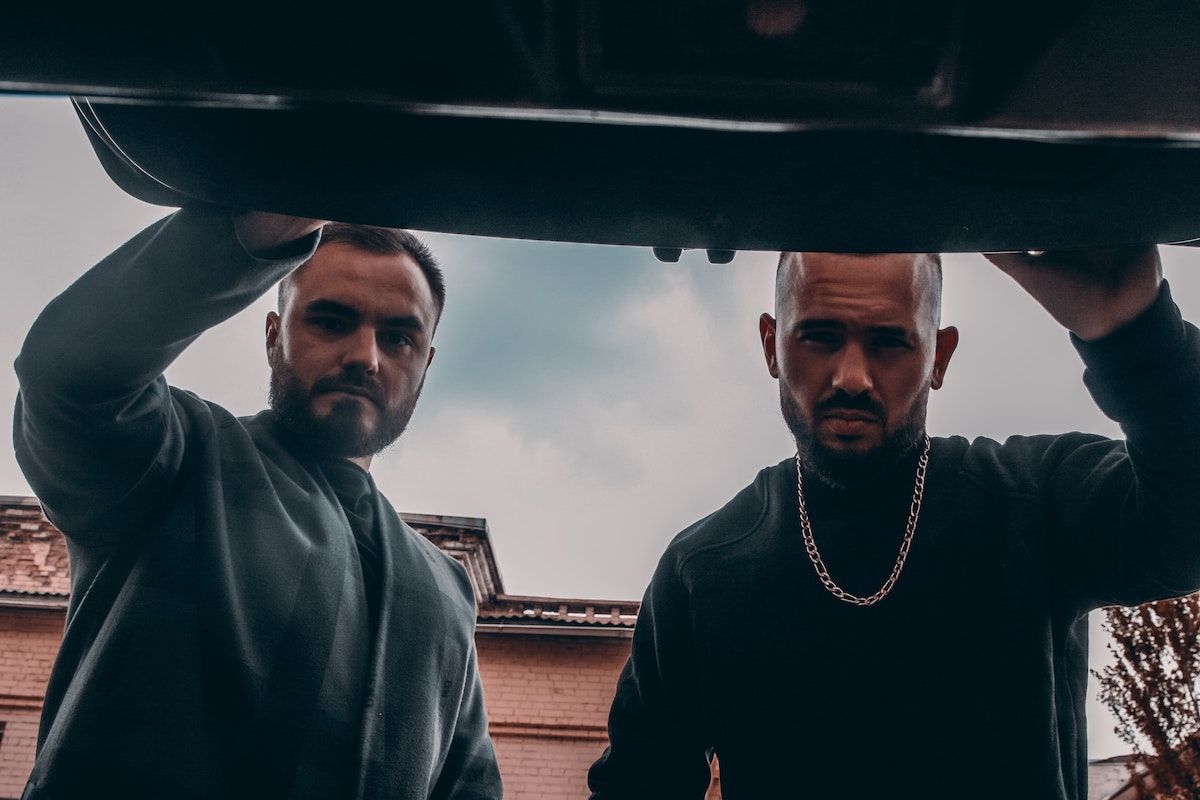 24. Black Caesar (1973)
Growing up on the tough streets of Harlem, Tommy Gibbs has his life made even harder by John McKinney, a crooked cop who breaks the boy's leg, crippling him for life.
Drawing on his anger at the racism he faces daily, Tommy grows up to become the crime kingpin of Harlem. Now that he has the power, he aims to take down New York's Mafia bosses and get bloody revenge on his nemesis, McKinney, no matter the cost.
IMDb: 6.4
Cast: Fred Williamson, Gloria Hendry, D'Urville Martin
23. Dead or Alive (1999)
After a Japanese and Chinese gangsters massacre in Japan, the rugged and persistent Detective Jojima is in charge of the investigations while dealing with a personal family problem.
His daughter must be submitted for surgery, and he needs to raise twenty million yen urgently.
So the detective allies with a gangster to earn money to pay for his ailing daughter's operation.
IMDb: 6.7/10
Cast: Sho Aikawa, Riki Takeuchi, Renji Ishibashi
22. King of New York (1990)
After completing a lengthy prison sentence, one-time drug kingpin Frank White returns to New York intent on reestablishing his empire and making things as they were before he left.
Others, of course, have taken over the business during his absence, but that isn't going to stop White.
While gunning down the opposition, he decides to give away the money he'll make to modernize the hospital in his old neighborhood.
Unfortunately, drug dealers aren't the only thing he has to worry about. Finally, a group of rogue cops decides they will take him down.
IMDb: 6.9
Cast: Christopher Walken, Abel Ferrara, Laurence Fishburne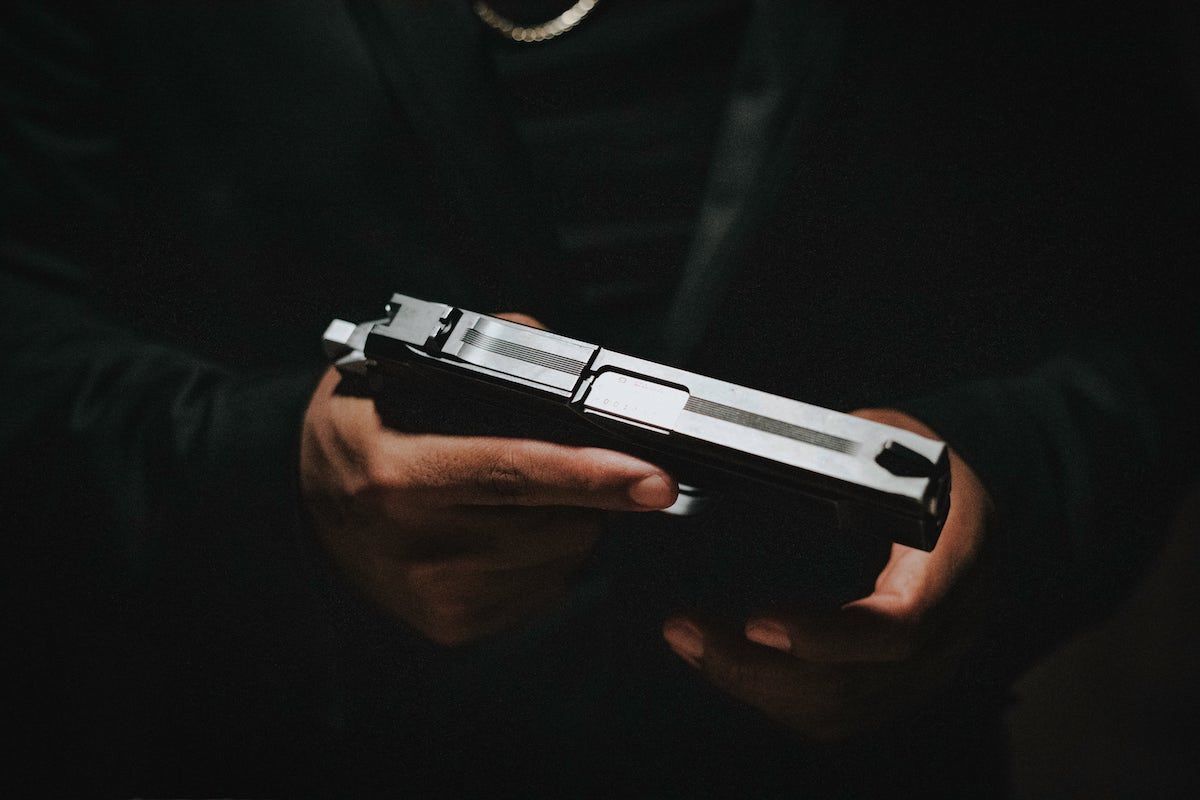 21. American Hustle (2013)
Irving Rosenfeld dabbles in forgery and loan-sharking, but things change in a big way when he falls for fellow grifter Sydney Prosser.
Caught red-handed by FBI agent Richie DiMaso, Irv and Sydney are forced to work undercover as part of DiMaso's sting operation to nail a New Jersey mayor.
Meanwhile, Irv's jealous wife may be the one to bring everyone's world crashing down.
IMDb: 7.2
Cast: Amy Adams, Christian Bale, Jennifer Lawrence, Bradley Cooper
20. A Better Tomorrow (1986)
An ex-gangster in Hong Kong tries to reconnect with his estranged policeman brother, but he finds that his ties to gangs are harder to break than he thought.
The movie is a tale of two brothers: one a successful counterfeiter and the younger a fledgling graduate of the HK police academy.
The plot revolves around the split when the younger brother learns the other is a criminal and the efforts of the criminal brother to reform. Along the way are plenty of heists, double-crosses, and shootouts.
IMDb: 7.4
Cast: John Woo, Chow Yun-fat, Leslie Cheung
19. Gangs of New York (2002)
Amsterdam Vallon is a young Irish immigrant released from prison. He returns to the Five Points seeking revenge against his father's killer, William Cutting, an influential anti-immigrant gang leader.
Unfortunately, he knows revenge can only be attained by infiltrating Cutting's inner circle.
Amsterdam's journey becomes a fight for personal survival and to find a place for the Irish people in 1860s New York.
IMDb: 7.5
Cast: Daniel Day-Lewis, Leonardo DiCaprio, Cameron Diaz, Liam Neeson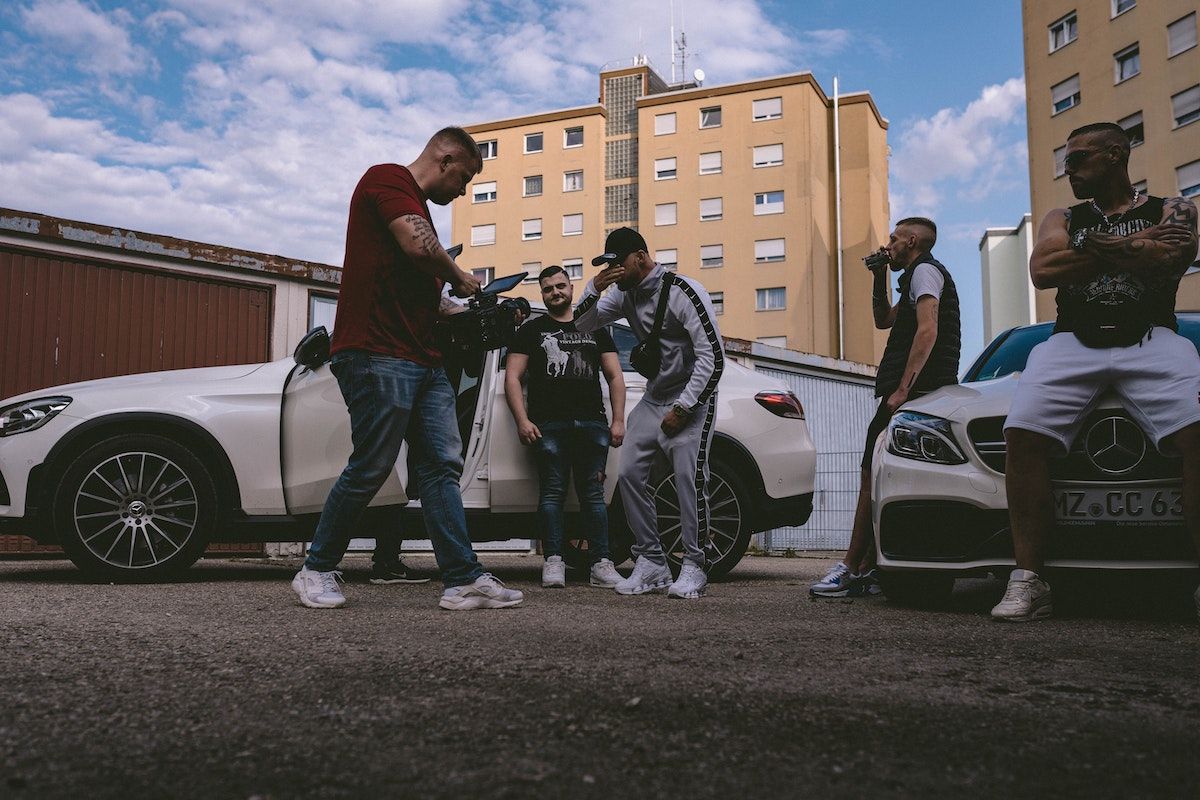 18. The Public Enemy (1931)
Two young Chicago hoodlums, Tom Powers and Matt Doyle rise from their poverty-stricken slum life to become petty thieves, bootleggers, and cold-blooded killers.
But with street notoriety and newfound wealth, the duo feels the heat from the cops and rival gangsters.
Despite his ruthless criminal reputation, Tom tries to remain connected to his family.
However, gang warfare and the need for revenge eventually pulls him away.
IMDb: 7.6
Cast: James Cagney, Jean Harlow, Edward Woods
17. New World (2013)
Undercover officer Ja-sung infiltrates the biggest crime syndicate in Korea and spends eight years rising in the ranks.
However, when the head of the organization is killed, Ja-sung becomes torn between his loyalties.
IMDb: 7.6
Cast: Lee Jung-jae, Choi Min-sik, Hwang Jung-min
16. The Long Good Friday (1980)
In the late 1970s, Cockney crime boss Harold Shand, a gangster trying to become a legitimate property mogul, plans to get the American Mafia to bankroll his transformation of a sketchy area of London into the possible venue for a future Olympic Games.
However, a series of bombings targets his empire on the weekend the Americans are in town.
Shand is convinced there is a traitor in his organization and sets out to eliminate the rat in a typically ruthless fashion.
IMDb: 7.6
Cast: Bob Hoskins, Helen Mirren, Pierce Brosnan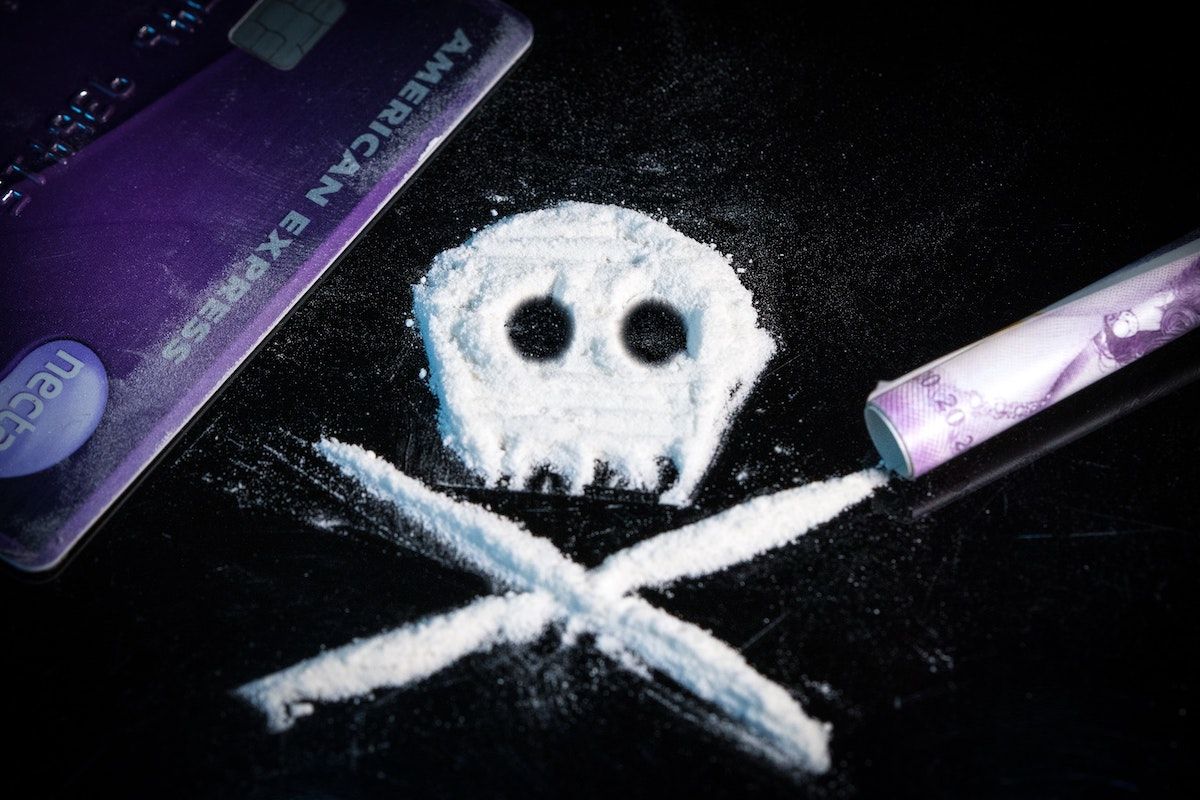 15. Scarface (1932)
Key lieutenant of South Side Chicago crime boss Johnny Lovo, Tony Camonte, is an ambitious and reckless gangster who ignores warnings not to mess with Irish gangs on the North Side.
When the North Side retaliates, Tony essentially massacres them, leaving him on top of the world.
Worried about Tony's overconfidence, however, Johnny orders him killed, but this also backfires, and Tony finds himself even closer to becoming king of the city.
IMDb: 7.7
Cast: Howard Hawks, Paul Muni, George Raft
14. The Irishman (2019)
In the 1950s, truck driver Frank Sheeran gets involved with Russell Bufalino and his Pennsylvania crime family.
As Sheeran climbs the ranks to become a top hit man, he also works for Jimmy Hoffa -- a powerful Teamster tied to organized crime.
IMDb: 7.8
Cast: Robert De Niro, Al Pacino, Joe Pesci
13. American Gangster (2007)
Harlem drug dealer Frank Lucas rises to power in corrupt 1970s New York, equalling and surpassing the notorious Mafia families with the reach of his empire.
On the other side of the law, honest cop Richie Roberts dedicates himself to taking down `the most dangerous man walking the streets.
Instead, Lucas acts with impunity, smuggling heroin into the US in the coffins of American soldiers killed in Vietnam.
IMDb: 7.8
Cast: Denzel Washington, Lymari Nadal, Russel Crowe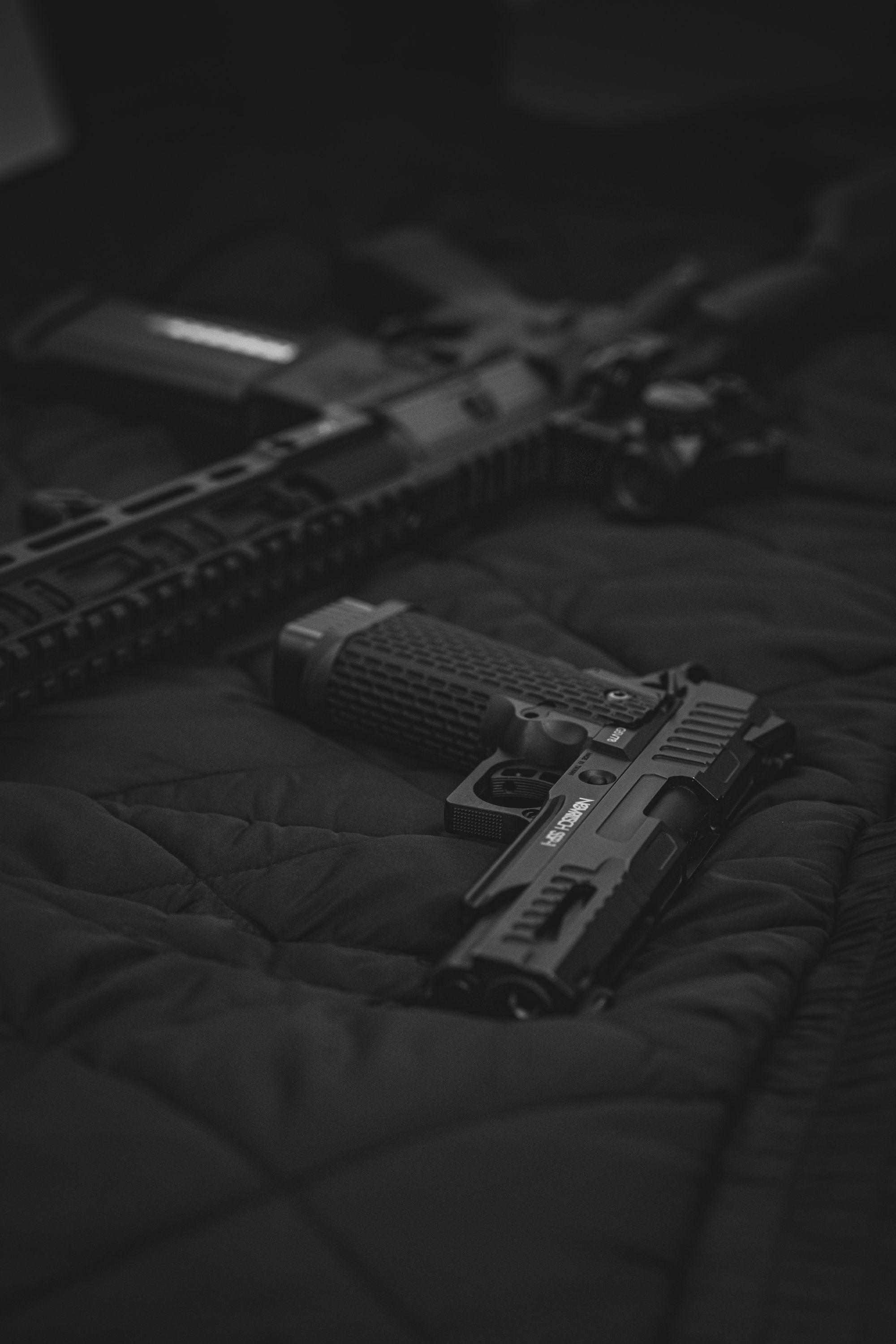 12. The Untouchables (1987)
After building an empire with bootleg alcohol, legendary crime boss Al Capone rules Chicago with an iron fist.
Though Prohibition agent Eliot Ness attempts to take Capone down, even his best efforts fail due to widespread corruption within the Windy City's police force.
Ness, who recruits an elite group of lawmen who won't be swayed by bribes or fear, including Irish-American cop Jimmy Malone, renews his determination to bring Capone to justice.
IMDb: 7.9
Cast: Kevin Kostner, Andy Garcia, Sean Connery, Robert De Niro
11. Infernal Affairs (2002)
Idealistic police cadet Chan Wing-Yan is recruited by Police Superintendant Wong to go deep undercover as a member of the criminal Triad society.
Into the same cadet class, crime boss Hon Sam installs new Triad member Lau Kin Ming to become a long-term mole for the gang.
A decade later, both have risen through the ranks in their respective aliases -- but when both of their covers are in danger of being blown, a game of life and death ensues.
IMDb: 8
Cast: Tony Leung Chiu-wai, Andy Lau, Anthony Wong
10. Casino (1995)
In early-1970s Las Vegas, low-level mobster Sam "Ace" Rothstein gets tapped by his bosses to head the Tangiers Casino.
At first, he's a great success in the job. Still, over the years, problems with his loose-cannon enforcer Nicky Santoro, his ex-hustler wife Ginger, her con-artist ex Lester Diamond, and a handful of corrupt politicians put Sam in ever-increasing danger.
Martin Scorsese directs this adaptation of Nicholas Pileggi's book.
IMDb: 8.2/10
Cast: Robert De Niro, Sharon Stone, Joe Pesci
9. Scarface (1983)
After getting a green card in exchange for assassinating a Cuban government official, Tony Montana stakes a claim on the drug trade in Miami.
Viciously murdering anyone who stands in his way, Tony eventually becomes the biggest drug lord in the state, controlling nearly all the cocaine that comes through Miami.
But increased pressure from the police, wars with Colombian drug cartels, and his drug-fueled paranoia fuel the flames of his eventual downfall.
IMDb: 8.3
Cast: Al Pacino, Michelle Pfeiffer, Steven Bauer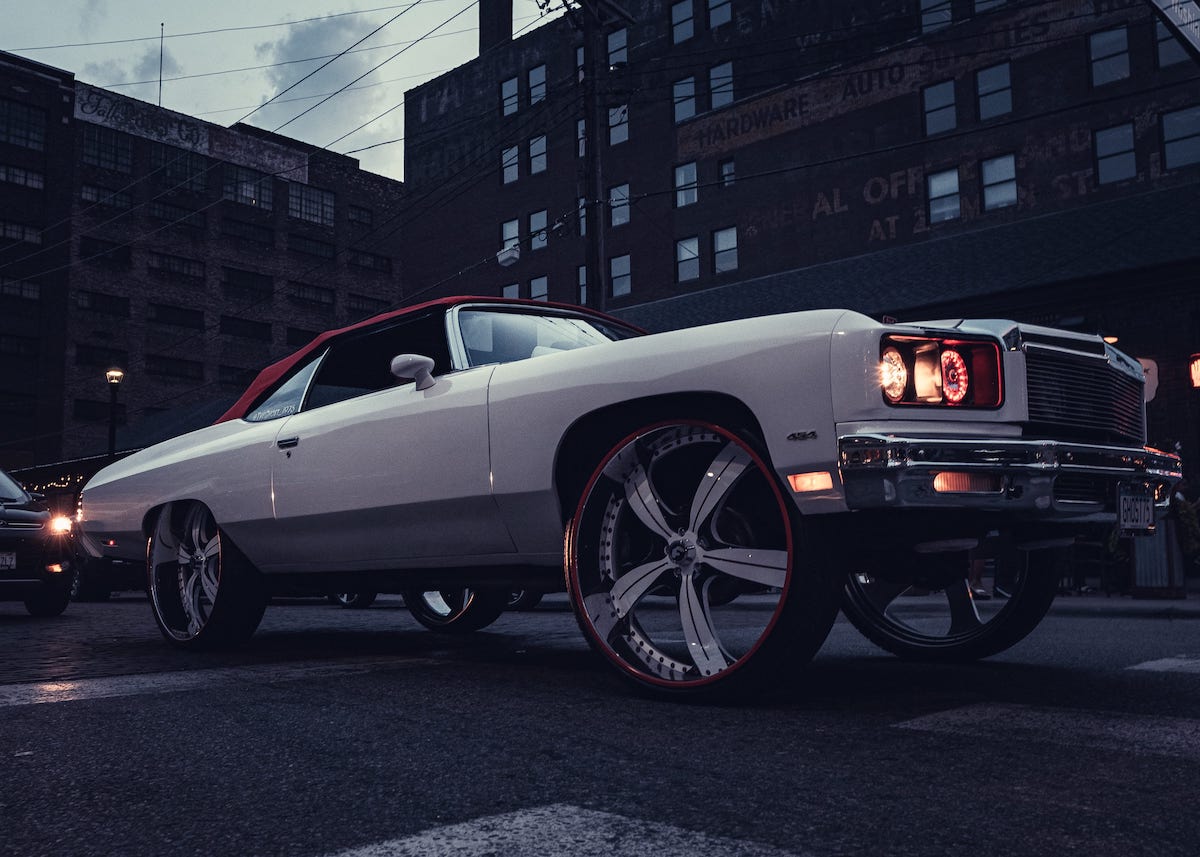 8. Once Upon a Time In America (1984)
In 1968, the elderly David "Noodles" Aaronson returns to New York, where he had a career in the criminal underground in the '20s and '30s.
Most of his old friends, like longtime partner Max, are long gone, yet he feels his past is unresolved.
Told in flashbacks, the film follows Noodles from a tough kid in a Jewish slum in New York's Lower East Side through his rise to a bootlegger and then Mafia boss - a journey marked by violence, betrayal, and remorse.
IMDb: 8.3
Cast: Robert De Niro, Elisabeth McGovern, Jennifer Connelly, Joe Pesci
7. Reservoir Dogs (1992)
When a simple jewelry heist goes wrong, the surviving criminals begin to suspect one of them is a police informant.
So six thugs, strangers to each other, are hired by a crime boss, Joe Cabot, to carry out a diamond robbery.
IMDb: 8.3
Cast: Harvey Keitel, Tim Roth, Michael Madsen
6. Heat (1995)
Master criminal Neil McCauley is trying to control the rogue actions of one of his men while also planning one last big heist before retiring.
Meanwhile, Lieutenant Hanna attempts to track down McCauley as he deals with the chaos in his own life, including his wife's infidelity and his stepdaughter's mental health.
However, McCauley and Hanna discover mutual respect, even as they try to thwart each other's plans.
IMDb: 8.3
Cast: Robert De Niro, Al Pacino, Natalie Portman
5. The Departed (2006)
South Boston cop Billy Costigan goes undercover to infiltrate the organization of gangland chief Frank Costello.
As Billy gains the mobster's trust, a career criminal named Colin Sullivan infiltrates the police department and reports on its activities to his syndicate bosses.
When both organizations learn they have a mole in their midst, Billy and Colin must figure out each other's identities to save their own lives.
IMDb: 8.5
Cast: Matt Damon, Leonardo DiCaprio, Jack Nicholson, Mark Wahlberg
4. Goodfellas (1990)
This film views the mob lives of three pivotal figures in the 1960s and 70s in New York:
Henry Hill is a local boy turned gangster in a neighborhood full of the roughest and toughest.
Tommy DeVito is a purebred gangster who turns out to be Henry's best friend.
Jimmy Conway puts the two of them together and runs some of the biggest hijacks and burglaries the town has ever seen.
After an extended jail sentence, Henry must sneak around the back of the local mob boss, Paulie Cicero, to live a life of luxury he has always dreamed of.
IMDb: 8.7
Cast: Ray Liotta, Robert De Niro, Joe Pesci, Lorraine Bracco
3. Pulp Fiction (1994)
Vincent Vega and Jules Winnfield are hitmen with a penchant for philosophical discussions.
This ultra-hip, multi-strand crime movie's storyline is interwoven with those of their boss, gangster Marsellus Wallace, his actress wife, Mia, struggling boxer Butch Coolidge, master fixer Winston Wolfe and a nervous pair of armed robbers, "Pumpkin" and "Honey Bunny."
IMDb: 8.9
Cast: Uma Thurman, Quentin Tarantino, John Travolta, Samuel L. Jackson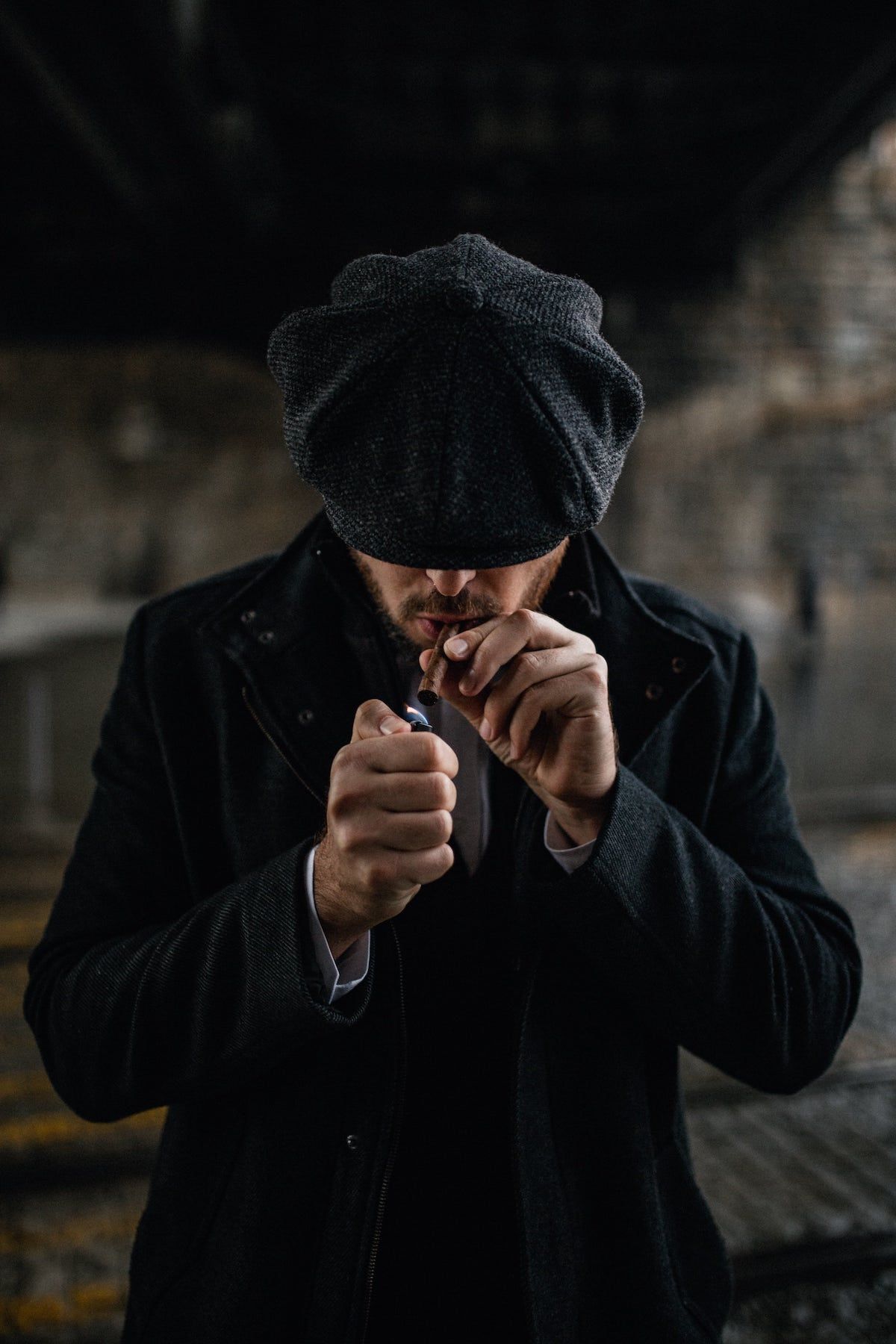 2. The Godfather Part II (1974)
The compelling sequel to "The Godfather" contrasts the life of Corleone, father, and son.
Traces the problems of Michael Corleone (Al Pacino) in 1958 and that of a young immigrant Vito Corleone (Robert De Niro), in 1917's Hell's Kitchen.
Michael survives many misfortunes, and Vito is introduced to a life of crime.
IMDb: 9
Cast: Al Pacino, Robert De Niro, Diane Keaton
1. The Godfather (1972)
Widely regarded as one of the greatest films of all time, this mob drama focuses on the powerful Italian-American crime family of Don Vito Corleone.
When the don's youngest son, Michael, reluctantly joins the Mafia, he becomes involved in the inevitable cycle of violence and betrayal.
Although Michael tries to maintain a normal relationship with his wife, Kay, he is drawn deeper into the family business.
IMDb: 9.2
Cast: Al Pacino, Marlon Brando, Robert De Niro, Diane Keaton
Up next: 33 films of the best black comedy movies
That was quite an exhaustive mob movies list, wasn't it? Prepare for more - next up is another compilation, but this time on black comedy movies, with 33 films on the list!
Or you can go back to the beginning with the basics of the craft with our article on cinematography.
What is the best mafia movie of all time?
"The Godfather" is widely considered the best mafia movie of all times.
What makes a good mafia movie?
Here's a list of 10 key elements of a good mob movie:

1. A street-smart protagonist
2. A law enforcer
3. The Mafia
4. The location - a large, crowded city
5. Rivalry
6. Guns, money, drugs
7. Family connections
8. The Mafia chief
9. Revenge
10. A violent climax.
Is The Godfather the best Mafia movie?
Yes, the Godfather is one of the best mafia movies in history.
Popular listings for rentals