Get Excellent Sound – 11 Best Lavalier Mics & 5 Things to Look Out For
Rent camera gear from local creators.
Whether you're recording your first podcast episode or a Youtube video, one thing you never want to do is sacrifice your audio quality.
Lavalier mics produce top-quality audio with an affordable price tag, so you'll never worry about your audio sounding sour again. Read on for our top 11 Lavalier microphones.
The 11 best lavalier microphones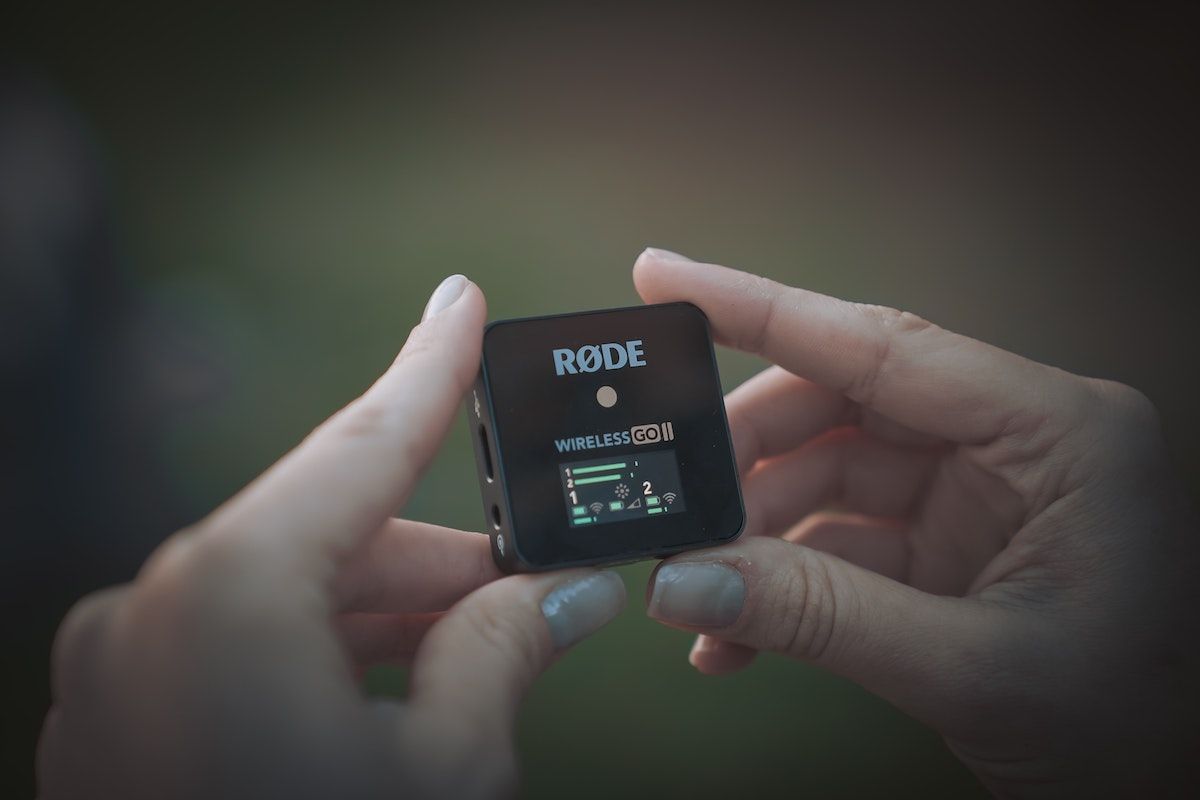 1. Rode smartLav+
This mic brings broadcast-quality audio to your portable devices.
It also has an omnidirectional condenser, so you can pick up sound from all angles!
You can use it with a DSLR or audio recorder, but you may need a TRRS to TRS adapter, like the Rode SC3. Get this mic if you Snapchat regularly or go live on Instagram a lot.
Key features:
Wearable.
Provides signal resolution on par with standardized film, television, and studio broadcast lavaliers.
Connects to devices via a 3 ring 3.5mm TRRS (mini-jack).
It is a sensitive condenser capsule.
It comes with a pop shield to reduce environmental noise.
Pros:
First-class quality build.
Quality condenser mic.
Resolute response.
The cord is reinforced by Kevlar.
Cons:
Unable to monitor your audio easily.
Pricey!
Purpose: A small, premium mic tailor-made for portable devices. It's adapted well for smartphones and iPhones, too.
2. Shure MVL
This mic connects via a 3.5mm jack which is very handy, and it's one of the more durable models out there.
It has a decent dynamic range and a low self-noise level. It also carries the best-in-class signal-to-noise ratio.
If you want to use this with DSLRs or digital recorders, you need a TRRS to TRS adapter. No batteries are required, and the wire is about 52" long.
Key Features:
The frequency response ranges from 45 Hz to 20kHz.
Connects via 3.5mm jack.
Wired.
RF interference protection
High signal-to-noise ratio and high SPL.
Comes with a windscreen.
Pros:
Impressive dynamic range.
Durable build.
Cons:
The wire is on the short side- you may need an extension cable.
Purpose: This mic is perfect for digital devices like smartphones on tablets- great for interviews and in-studio recording!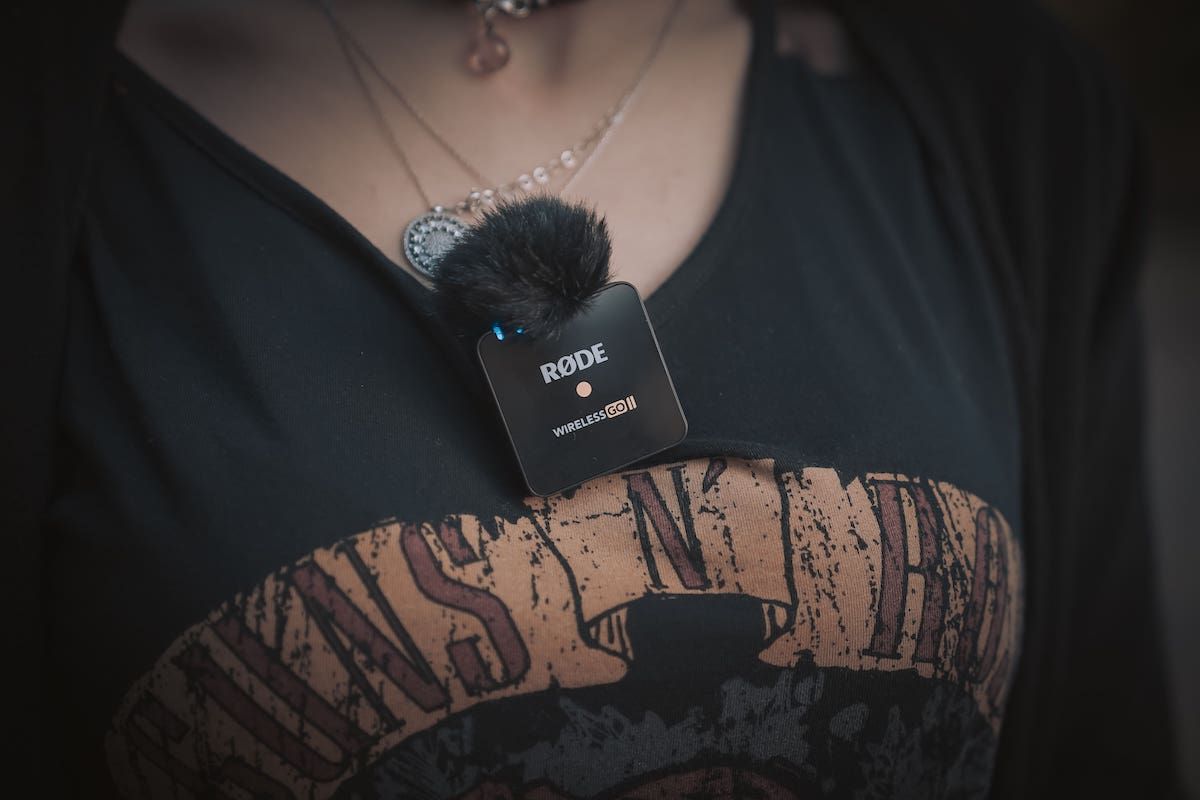 3. Rode RodeLink Filmmaker Kit
This is one of the best wireless lavalier mics for DSLRs. It's easy as pie to use and will sound great 300 feet away (depending on the line of sight and other wireless signals!)
It has a solid, ergonomic build, and it uses a 2.4GHz digital signal.
Key Features:
Includes a receiver, transmitter, and a broadcast-grade lav mic.
It has an OLED display with information on level, battery status, mute, and channel selection.
Wireless.
Pros:
Great sound quality.
Easy to use.
Cons:
Pricey!
Doesn't mask environment noise well.
Purpose: Use this mic if you plan to record in an area without too much background noise. It's wireless- so good for on-the-go too.
4. Sennheiser AVX – MKE2 Lavalier Pro Set
This is a wireless set that is designed for film.
It uses the 1.9GHz range (so you won't need a license!), and the transmitter plugs into an XLR port.
Key features:
Uses an XLR connector.
Wired.
Cable length: 1.6m.
Frequency response: 20 Hz - 20000 Hz.
Pros:
Cons:
Purpose: This mic is ideal for hand-free interviewing or documentary recording- it's ready to use in seconds.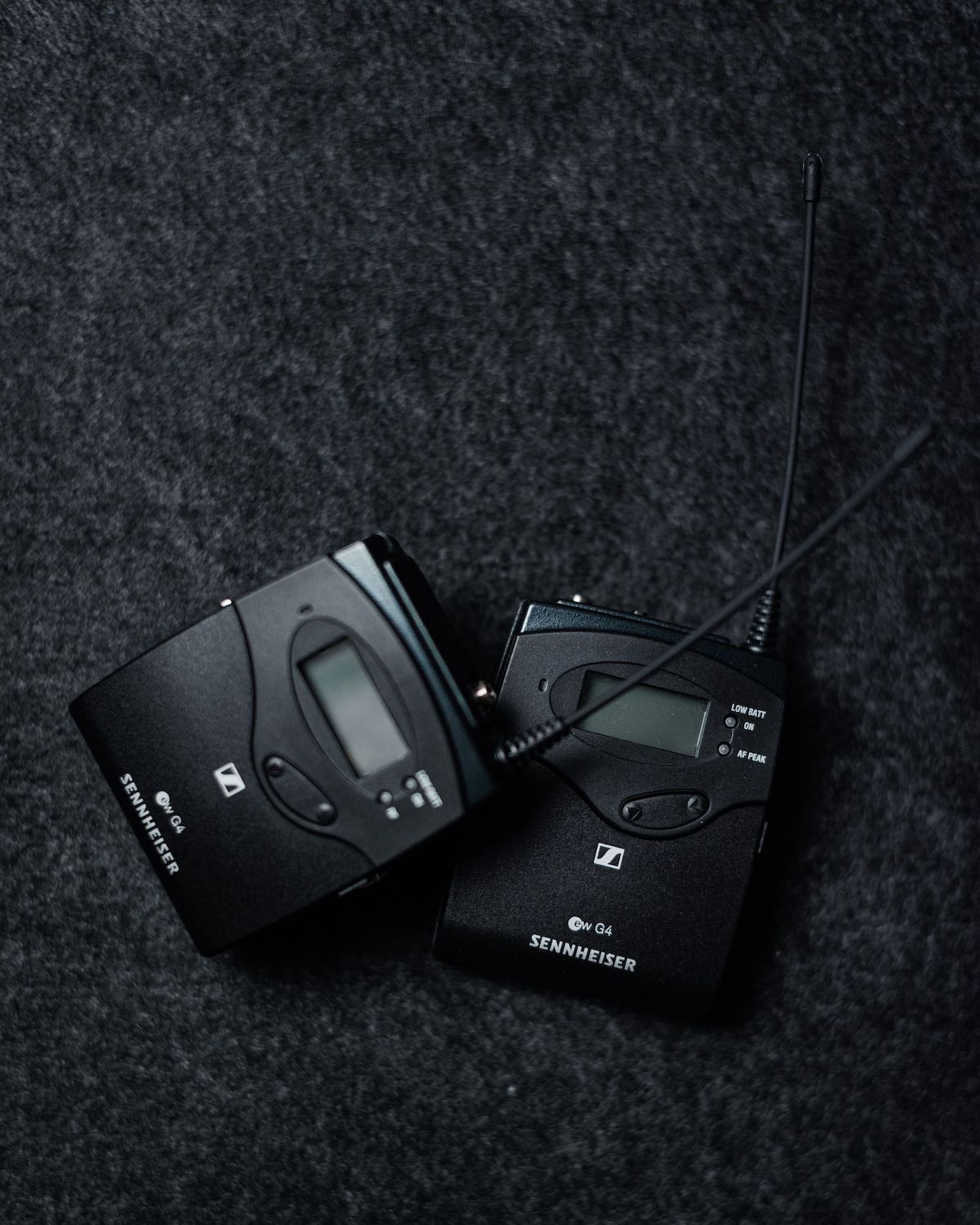 5. Sennheiser XSW 2-ME2-A
This wireless lapel mic is ideal for live performances.
It comes with automatic frequency management and sync and is rack-mountable.
Key Features:
12 compatible channels.
LCD display for more manual options.
Approx. 10 hours battery life.
Pros:
Cons:
Not the most durable mic out there.
Purpose: Due to its sturdy and reliable build, this mic works for anything, including demanding live stage sessions.
6. Shure GLXD14/93
This is a digital 2.4GHz system with an impressive range of 200 feet. Its bodypack uses a lithium-ion battery which elongates its usage to 16 hours.
Key Features:
A wireless system.
Contains an omnidirectional condenser.
Exceptional digital audio clarity.
Pros:
Impressive build quality.
Easy to use.
Cons:
Purpose: This mic is designed for speech applications like broadcast presentations, speeches, lectures, etc.
7. Sony ECM-AW4
This Sony mic is a Bluetooth lavalier mic kit that will give you audio clear as day and can be used with anything with a 3.5mm mic input.
It comes with a built-in microphone, but you can plug one in if you prefer (this will reduce handling noise a lot!)
Key features:
Battery-powered wireless system.
3.5mm jack input.
The receiver unit has a talk-back function.
150 feet range.
Pros:
Extremely versatile.
Impressive connectivity range.
Robust built.
Cons:
Purpose: This is an ideal mic for interactive communication settings. The Bluetooth works well- so you can always count on superb connectivity.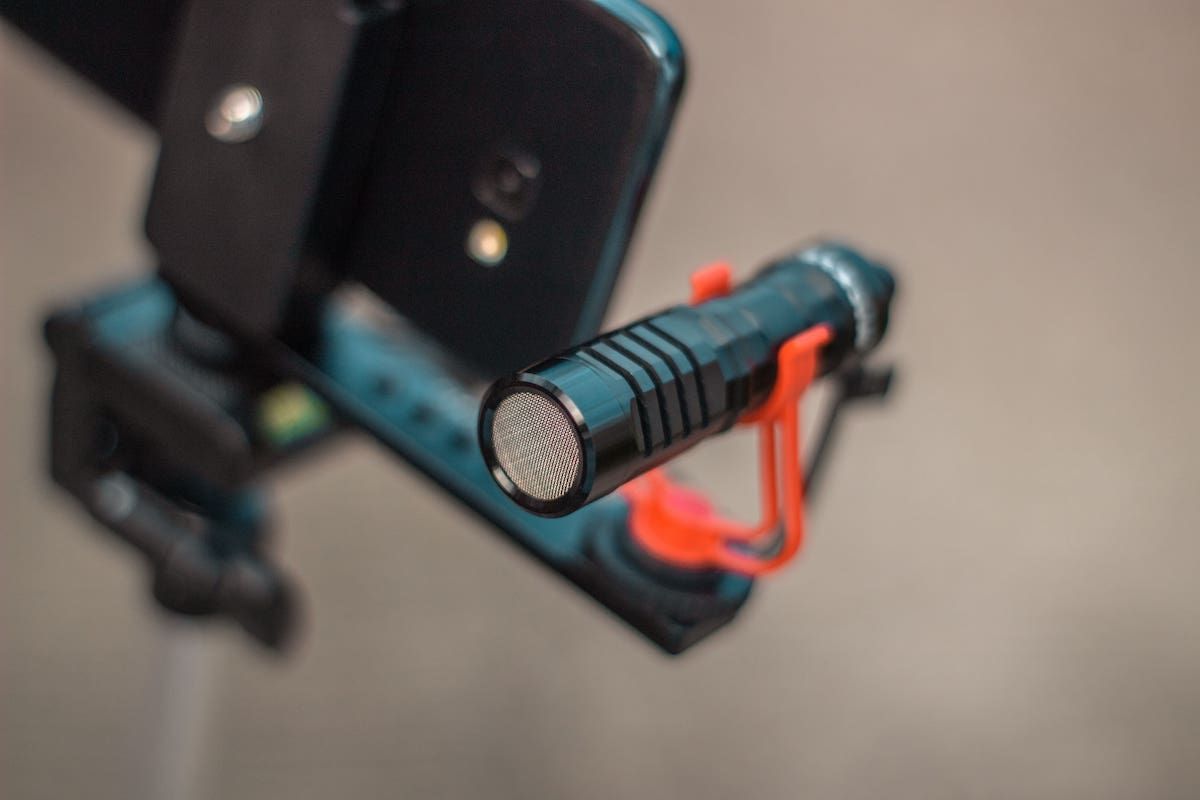 8. PowerDeWise Grade Lavalier Lapel
This is perfect for interviews or recording on the go since it clicks easily onto your lapel. It's also noise-canceling!
Key Features:
Has an omnidirectional pickup pattern.
Rotational clip-on system.
3.5mm jack connection.
Comes with a 78-inch anti-friction extension cable and a wind muffler.
Wired.
Pros:
Plug and Play.
Great sound quality.
Omni-directional.
Cons:
Requires a cable adaptor for modern smartphones.
Purpose: This mic lends itself nicely to the natural spoken voice, making it ideal for podcasts, interviews, conferences, etc.
9. FIFINE Wireless Lavalier Microphone System
This is an impressively cost-effective lavalier system. It delivers quality static-free stability across 20 different channels, and its metal build is solid and secure.
Its omnidirectional pickup pattern is suited beautifully to natural voices.
Key features:
It connects to its body-pack-style clip-on transmitter via a mini XLR.
The package comes with an additional adapter and a headset mount.
Pros:
20 channel choices.
Solid, ergonomic build.
Headset design.
Quality transmission.
Cons:
No transmitter mute button.
Minimal directional mic distance.
A low line of sight capabilities.
Purpose: This is the ideal lavalier mic for conferences, meetings, debates, and teaching.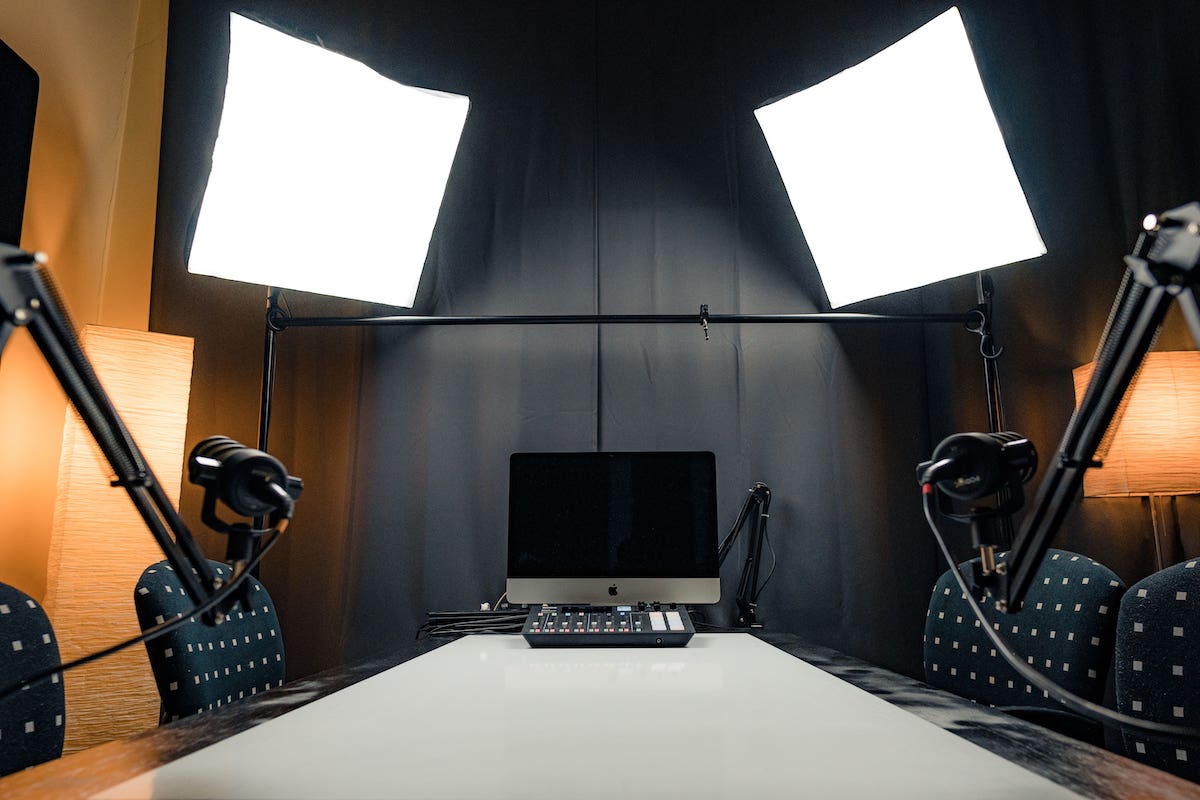 10. Audio-Technica ATR-3350
This mic may be marketed for smartphones, but it'll work just as well with your DSLR camera or audio recorder. It comes with a windscreen and a headphone jack adaptor for smartphones, and the battery will last up to a month with heavy use.
It's also budget-friendly!
Key features:
Has a high-quality built-in condenser capsule.
It comes with a clip, a foam windscreen, and an LR44 battery. Has an Omni-pickup pattern.
Pros:
Audio-Technica can always be relied on for good, durable mics.
Cons:
The build quality around the mic and connection area is flimsy.
Purpose: This will be the mic for you if you need to stick to a budget but don't want to sacrifice sound quality. It would be ideal for movie-makers, semi-professional to intermediate.
11. Movo WMIC50
This wireless mic system is on the pricer side but is worth it due to its solid design.
Key features:
You get 164ft of range.
It comes with a belt clip, 2 transmitters, a camera show, and 2 earphones.
The frequency band of 2.4 GHz.
Pros:
Massive range length.
Budget-friendly.
Cons:
Battery life only lasts up to 3.5- 4 hours. (Bring replacement batteries.)
Purpose: This mic would be better for those recording in studio settings due to its poor battery longevity. It's a decent budget-friendly solution.
What to look for in a lavalier microphone?
There are quite a few things you have to consider before buying a lavalier mic. Here are some you should consider:
Do you want a wired or wireless situation? This will depend on your usage and what devices you want to use.
Next up, you should seek a lavalier with a good quality mic with a decent frequency response and sensitivity.
If it is wired, check that the cable is long enough to suit your needs (and a durable build!)
If you're looking to get the most bang for your buck, look for sets with the most accessories.
Your budget: you can get some lavaliers that are pretty cheap! But with an increase in price does come an increase in quality.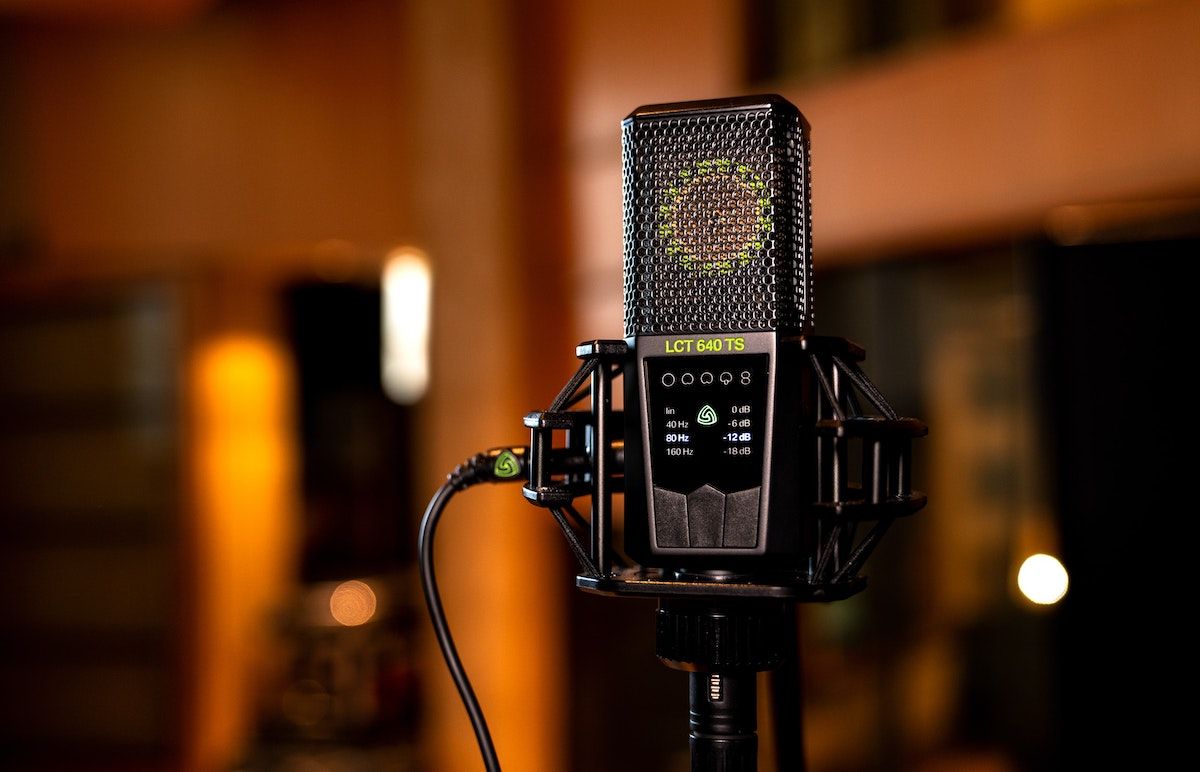 Rent or subscribe to a Lavalier microphone
Have we sold you on a lavalier mic? Try renting or subscribing to a lavalier microphone.
Camera Rental: Save Money with Wedio
5sHshmF1n_Y
Rent Camera Gear: Access Pro Equipment
qqHXJy6AWlc
Camera Hire: Take Your Production to The Next Level
71PttfqWPXk
Need to learn more about camera equipment before? Head over to our page on camera equipment to get yourself clued up.
FAQ
What is the best wireless lavalier microphone?
Check out the Rode RodeLink Filmmaker Kit or the Shure GLXD14/93 for great wireless lav systems.
What is the best lavalier microphone?
Lavalier mics are generally cheap, and there are many good ones out there. We recommend the Rode Smartlav + due to its durability and quality.
Are lavalier microphones good?
Lavalier mics are ideal for recording the spoken voice in interviews or studios. They are small and usually suited for specific situations.
What is the best use of a lavalier microphone?
Lavalier mics are often advertised as lapel mics. They are perfect for interviews, sports anchors, news reporters, conference presenters, churches, and more.