Discover the Best Lenses for Landscape Photography in 2023
Rent camera gear from local creators.
If you think sun rays, night glares, or dense fog is easy to put into an image – you'll be in for a mild surprise. Truth is – that ain't easy. To catch the intricate details, colours, sharpness, vibrancy and texture, just to name a few – you'll need nothing less than a yippee-ki-yay-type of lens.
With that said, welcome to the party, pal! We got a whole line-up of the best lens for landscape coming your way.
Best Canon lenses for landscape
Wedio top picks
Best Canon Lens for Landscape Photography
Canon EF 16-35mm f/2.8L III USM
Although this 16-35mm first time saw (sun)light six years ago, it's still one of the best lenses for landscape photography. Its maximum f/8 aperture remains constant throughout the aperture range, offering fast and a whisper-quiet autofocus system. All the while ensuring you can manage the depth of field and maintain that aperture for the entire zoom range. Its UD optical construction and Super Spectra coatings generate a phenomenal amount of sharpness even around the edges.
It's perfectly weather-sealed with a fluorine coating on its front and rear element. It also includes a complete hood – making this lens perfect for taking with you everywhere (even for exploring India in monsoon season). Do note, however, because this lens is feature-packed, it does weigh a little more.
Canon EF 24-70mm f/2.8L II USM Lens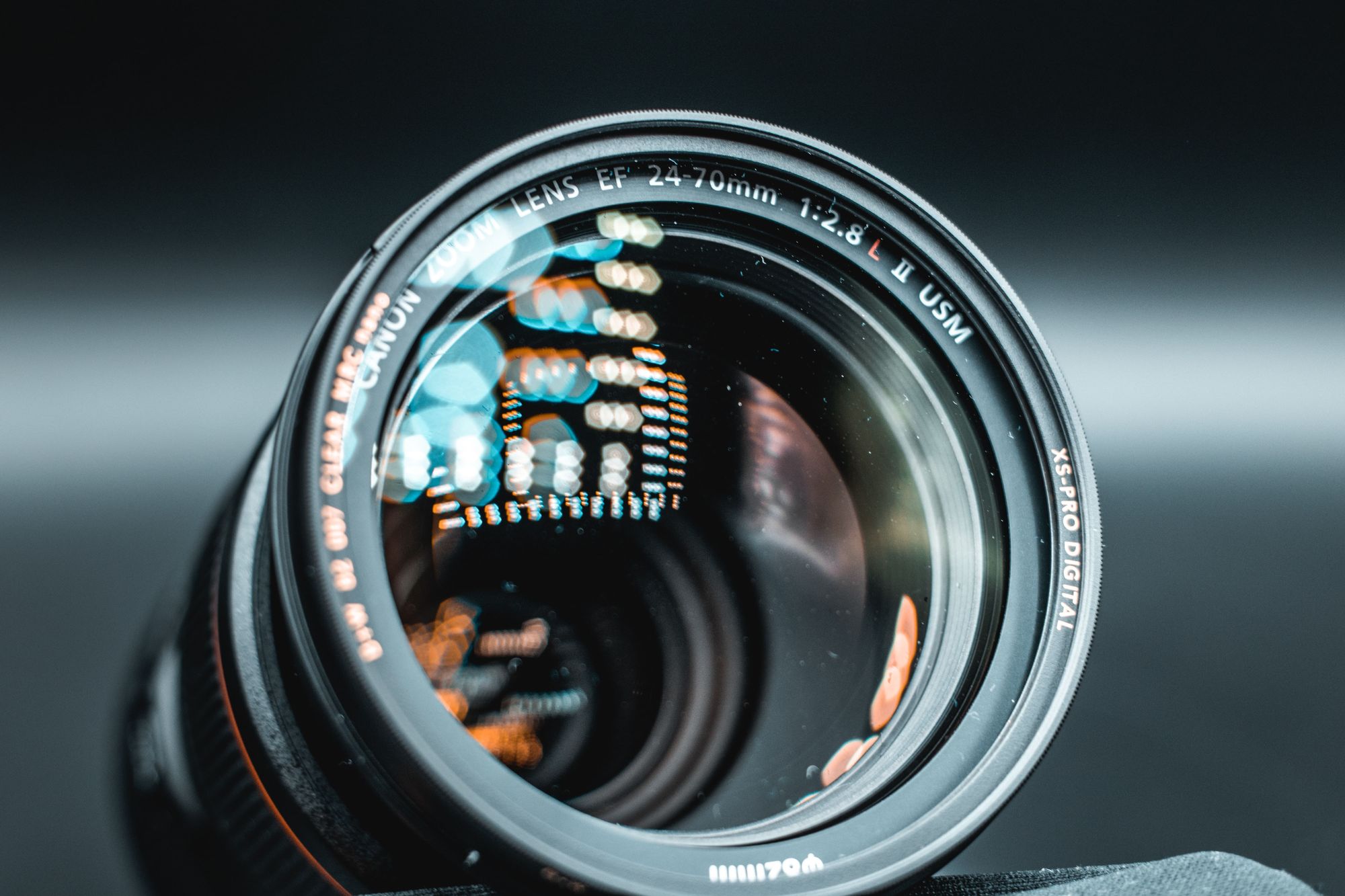 When it comes to the best landscape lenses, Canon is a stellar choice – the 24-70mm included. Its 9-blade curved diaphragm helps boost the blurring by providing a perfect bokeh. True, it's not a wide-angle lens (which is typically considered the best lens for landscape photography). Nevertheless, it offers a range of features that makes it one of the best Canon lenses for landscape photography. It provides both a constant maximum aperture exposure of f/2.8L and an adjustable focal length from 24mm to 70mm.
It's perfectly weather-sealed as well as dust-resistant (just in case you were planning a trip to the Sahara's). You need to be aware that this lens doesn't include an image stabilisation feature. So if you want to capture anything in motion, your image can become slightly blurry (although it's been a while since I last saw a mountain move).
Canon EF-S 10-18mm f/4.5-5.6 IS STM Lens.
Being a wide-angle lens, the Canon EF-S 10-18mm combines cutting edge performance, a compact and lightweight body with the ability to capture everything in your frame. The lens features a 7-blade circular aperture, ensuring you get the blur you need in the background. It boasts of a Canon Optical Image Stabilizer system, providing four levels of shake correction. So you can start using it right away, in case you don't have time to set up a stand. The EF-S 10-18mm has earned its right among the best landscape lenses for many reasons. Here among due to its smooth and continuous autofocus system. The lens is excellent for broad daylight. However, it's not the best option for low light scenarios.
Canon EF 100-400mm f/4.5-5.6L IS II USM Lens
The 100-400mm is a super-telephoto zoom lens, which means you can capture objects even at a far distance. If you're tired of not being able to capture the image as you see it with your own eyes – this lens is the solution. With remarkable stabilisation and excellent composition, you can catch the landscape as you see it right in front of you. Its Air Sphere Coating means you can minimise backlit flaring and ghosting for edge to edge sharp pictures – even in broad daylight.
The 100-400mm includes a Zoom Touch Adjustment ring, which allows you to tweak tensioning for the zoom, depending on what you're shooting. It's both water and dust-resistant, so you can bring it along for whatever the weather.
Canon EF 24mm f/1.4L II USM Wide Angle
Not to state the obvious… this is a wide-angle lens with a bright f/1.4 maximum aperture to help you when working in low-light conditions. It features two ultra-low dispersion elements aiding you to control chromatic aberrations and distortion for high sharpness and clarity. Like most Canon lenses, the 24mm features a Sub Wavelength Coating to suppress lens flare and ghosting – providing excellent contrast and colour neutrality in various lighting conditions.
You'll find it's a super robust physical construction together with a sophisticated optical design.
Best Nikon lenses for landscape
Wedio top picks
Best Nikon Lens for Landscape Photography
Nikon AF-S 16-35mm f/4G ED VR
The AF-S 16-35mm comes with an up-market optical design that includes two ED elements, enhancing the lenses sharpness and contrast. All the while minimising colour fringing, plus Nano Crystal Coat to reduce ghosting and flare. It boasts of a super-fast and whisper-quiet ring-type ultrasonic autofocus system and doesn't compromise with its full-time manual override.
The AF-S 16-35mm is a solid build lens and comes complete with a weather seal on the mounting plate. No doubt – why it's one of the best lenses for landscape photography.
Nikon Z 14-30mm f/4 S
The Nikon Z 14-30mm will surprise you – sort of a "how can that many features be in such a little and lightweight body?" surprise. It's a full-frame compatible wide-angle zoom – designed for full-frame mirrorless Z-mount cameras. It features 4-aspherical elements, 4 ED elements (lucky number, perhaps?), Nano Crystal Coat and a fluorine coating on the front part. Everything to build its super weather-sealed body.
It includes a super-fast and virtually silent stepping motor-based autofocus system. However, this does mean that the lens comes without a physical focus distance scale. Likewise, the lens doesn't feature an optical image stabiliser. Of course, if you're shooting with a -Nikon Z6 or Z7, this should be no problem as these cameras come with built-in, sensor-shift stabilisation. And so, still has earned its right to be among the best lens for landscape photography.
Nikon AF-S Nikkor 50mm f/1.8G Lens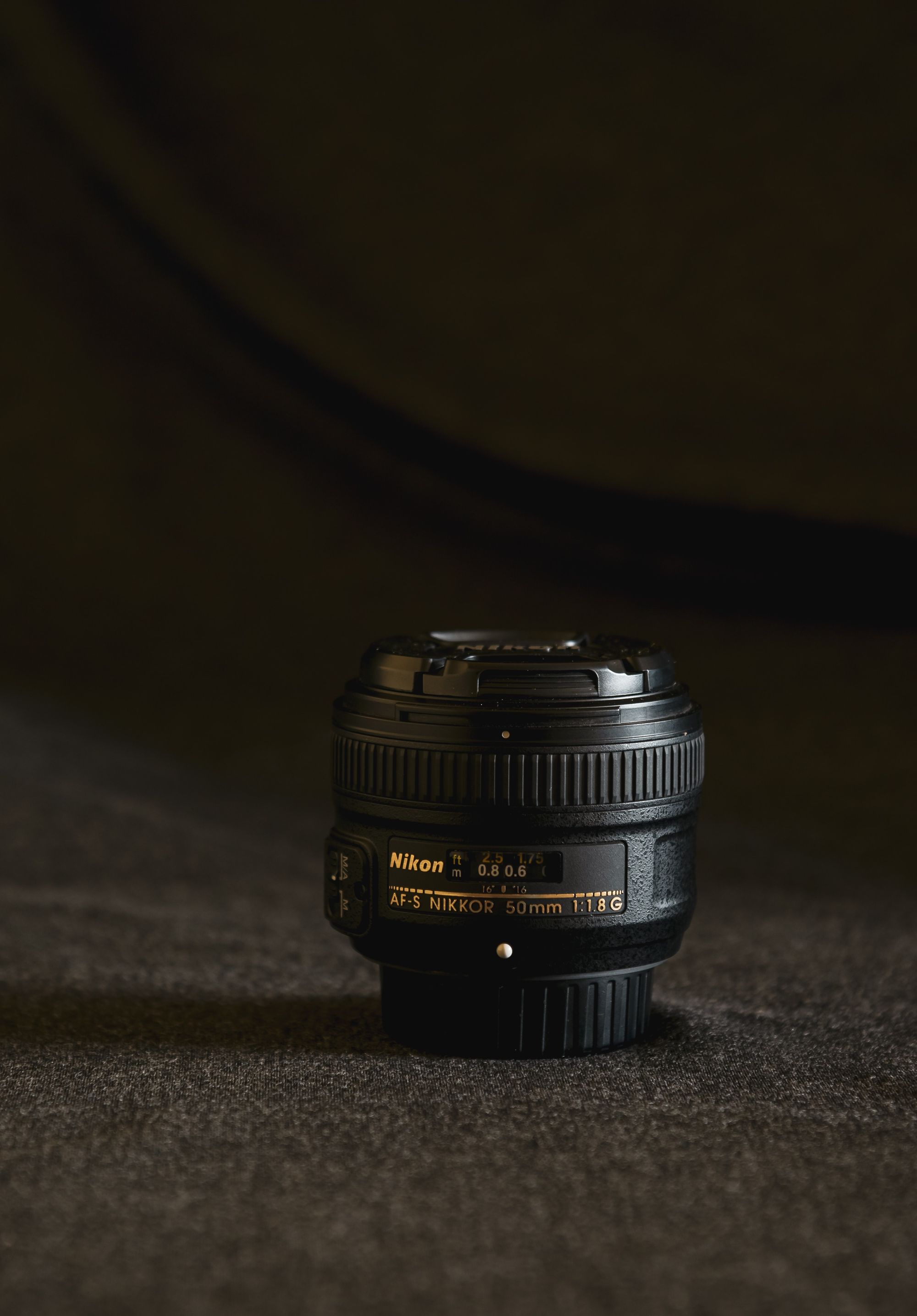 The Nikkor 50mm is a great everyday landscape lens that works for both beginners and photography savvy. Featuring a super-fast f/1.8 aperture, you'll be impressed by its shallow depth of field, letting your subject stand out from the perfectly blurred background. The fast aperture also means that you easily can take it with you in challenging low-light scenarios.
The Nikkor 50mm will provide you with some beautiful bokeh achieved with its wider aperture settings. Although you can't zoom with this lens, it still stands as one of the best landscape lenses due to its colour vibrancy and reduced flare and ghosting.
Nikon 14-24 f/2.8 ED
Suppose you're into low light photography. In that case, we've found the lens for you (or one of them at least). The 14-24mm will offer superior images – whether it's capturing the milky way or catching the Blair Witch in the dark forests. It includes three aspherical lenses, two ED glass elements and one nanocrystal coat.
The lens offers incredibly crisp image sharpness and quality. What's more? Its ultra-wide-angle zoom makes sure that you're always able to catch every little detail with precision.
Nikon 24-70mm f/2.8 ED AF-S
The 24-70mm has a constant aperture of f/2.8, making sure you don't – at any point – lacks illumination no matter how much you zoom in or zoom out. It also gives you complete control over the depth of field. Want the subject to fade in? Fade out? Blur some? Blur it all? It's your choice; the lens is your tool to make it happen.
It features three aspherical elements and three ED elements, which is essential for eliminating aberrations and battling distortion of pictures. It also comes with a Super Integrated Coating and a Nano Crystal Coat, all contributing to capturing the best possible image while minimising reflections inside the lens and preventing ghosting.
Best lens for landscape (mixed)
Wedio top picks
Best Lens for Landscape Photography (Mixed)
Sony E 10-18mm f/4 OSS
delivers striking images

– with bright colours

stable in entire zoom range

– with constant f/4 aperture

Achieve stunning bokeh

– with rounded 7-blade diaphragm
Sigma 24-105mm f/4
incredibly quick & quiet af

– with its optical stabiliser

beautiful bokeh

– due to its 9-blade rounded diaphragm

thermally composite material

– to reduce weight & size
Leica SL 24-90mm f/2.8-4
clear shots, close focus & almost no distortion

– despite being a zoom lens

quick & silent AF

– due to its stepping motor with linear positioning

11 anomalous partial dispersion glass elements

– and 4 aspherical elements
Fujifilm XF 100-400mm f/4.5-5.6
balanced colour throughout the image

– with no aberrations or colour fringing

comes with a limiter switch

– to control focusing range

features a fluorine coating

– to repel dirt & water
Sony 35mm f/2.8 ZA
easy to carry along

– so it won't add on to the weight

no internal reflection

– but high contrast & sharp image quality

short min. focusin distance

– for those wanting to capture landscapes from up close
Sony E 10-18mm f/4 OSS
Due to its high ISO range, the Sony E 10-18mm is excellent for multiple lighting scenarios. Its steeping motor-based autofocus system operates quickly and silently. Do note, though – this also means there's no physical distance scale. The manual focus ring is electronically rather than mechanically coupled. A 3-stop optical stabilising system accompanies the lens, so you don't have to worry about packing up with extra equipment. It's incredibly lightweight, making it the perfect partner in crime for the slim-line A6000-series bodies. It does come with a significant compromise, though. It's not weather resistant. If you're, for example, shooting days when it rains a lot (so any day in the UK), you need a waterproof lens for landscape photography. So if you do choose this lens – make sure you wear protection.
Leica SL 24-90mm f/2.8-4
The Leica is a general-purpose zoom lens. Its zoom range coverage is broader than other wide zoom lenses that start at f/2.8. The lens' maximum f/4 aperture means it's perfect for taking shots in low lights as well as very bright light scenarios. This aperture also helps achieve selective focus and gives you more control over the focus position.
It features 11 anomalous partial dispersion glass elements and four aspherical elements. Overall, preventing aberrations no matter how much you zoom in. The water-repellent AquaDura coating is applied on the front and back optical surfaces for complete protection.
Fujifilm XF 100-400mm f/4.5-5.6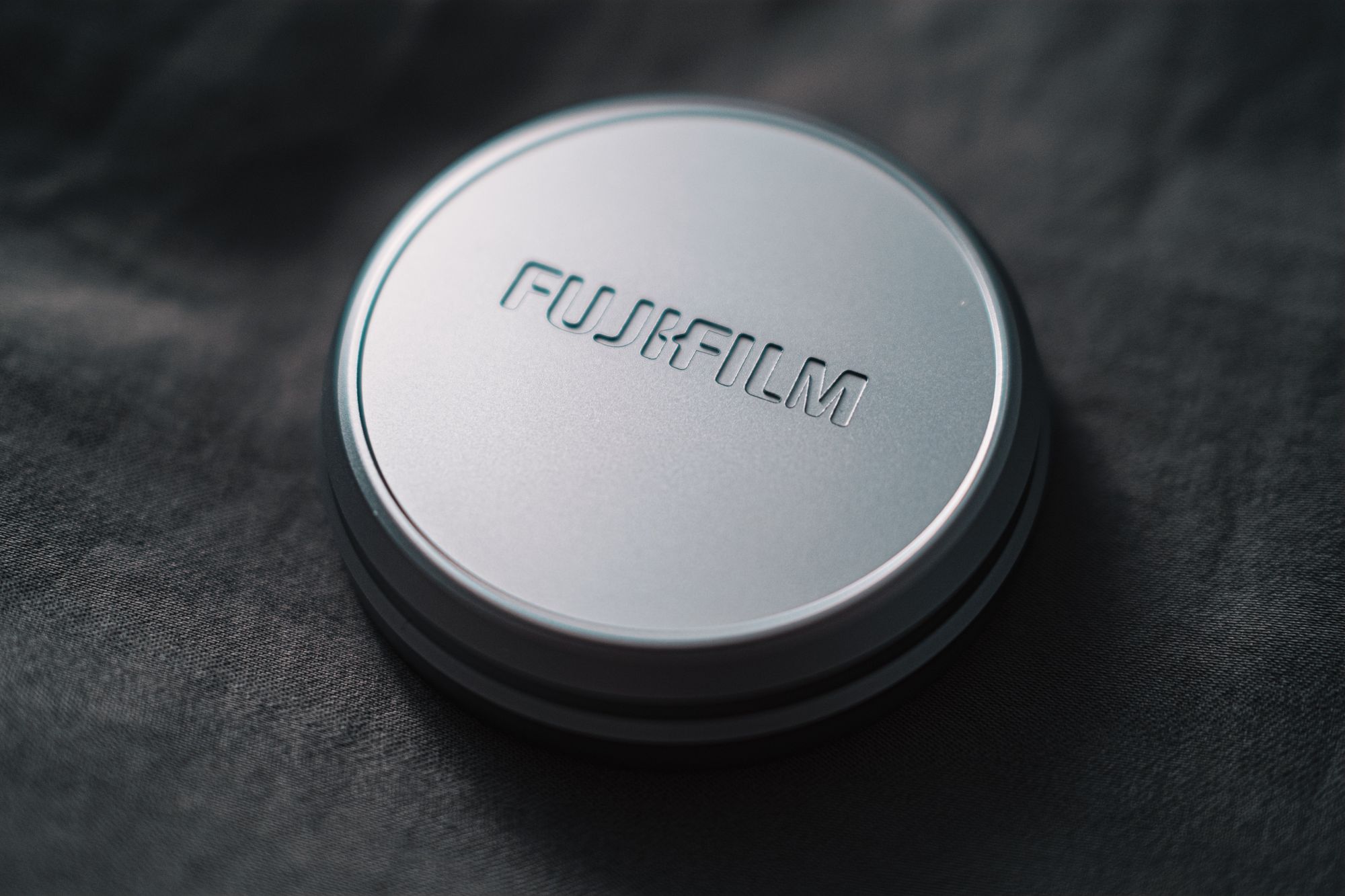 The XF 100-400mm represents a very versatile lens and is suitable for multiple purposes. It's known for its quick performance and sharp image quality – with the help of its highly effective 5-stop image stabiliser. It also features five extra-low dispersion element and one Super ED element, which lowers the chromatic aberrations.
Moreover, the lens is fluorine coated for extra protection and comes with 13 weather seals at different places on its body. Rest assure – water and dust shall not pass.
Sony 35mm f/2.8 ZA
The Sony 35mm offers detail precision and provides consistent exposure settings for any focal length within its 24-70mm capacity. It brings the classic Carl Zeiss* coating to eliminate ghosting, scattered light and lens flare. Its fast autofocusing, together with its ability to catch the shot's exceptionally sharp, makes the Sony 35mm one of the best lenses for landscape photography. The lens features three double-sided aspherical elements to neutralise aberrations and provide excellent resolution and contrast all over the frame at all apertures.
Sigma 24-105mm f/4
The Sigma 24-105mm comes with an incredibly quick and quiet autofocusing. This best lens for landscape offers incredible image quality with its optical stabiliser, minimising any blur caused by the camera shaking. You can also create beautiful bokeh due to its 9-blade rounded diaphragm. Furthermore, the lens body is made of thermally composite material, which reduces weight and size, giving you a compact product. The lens does have a drawback, though. It's not weather-sealed – meaning it's not suitable for the (at times) harsh outside conditions. So, if you want this lens, consider adding a waterproof bag to your landscape equipment kit.
How to choose the right landscape lens?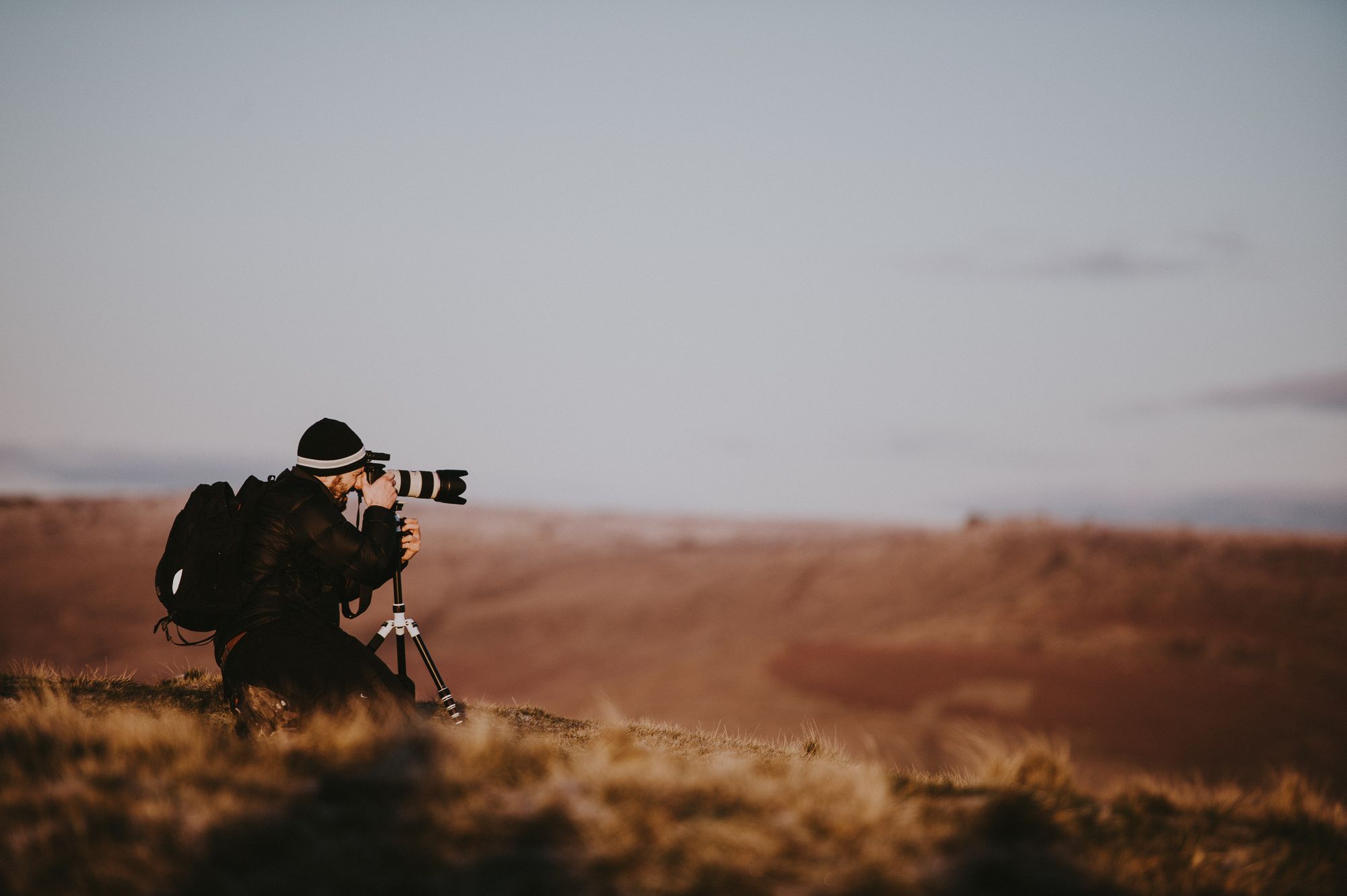 With a line-up of 15 of the best landscape lenses, it's not necessarily easy to figure out which one exactly is the best for you and the places you're going.
For that reason, here's a short rundown of what features you should look for in your landscape lens.
Look for… excellent low-light performance.
If you don't have the right lens when you're going into low light scenarios, you can risk distorting the image quality. Any aperture value between f/1.8 to f/5.6 would be great for low light performance.
Look for… a wide aperture.
This kind of connect with the point I just made above. A wider aperture allows for more light to enter your frame. And the more light your lens can take in, the bigger the chance of taking a well-exposed photo. For constant apertures, anywhere between 2 and 3 mm is best. Adjustable apertures can have any range below 5.
Look for… fast Autofocus speed
Having a fast autofocus lets you capture your image, well, faster. However, it also means that your camera can easier adapt to your chosen zoom level.
Look for… vibrant reduction.
Vibrant reduction help reduce any camera shakes and makes for a much smoother shooting experience. The Vibrant Reduction will aid you in taking images while standing on unstable ground or don't have a tripod.
Look for… lighter weighing lenses
Are you planning to hike for a long time? Explore the wilderness of the desert? Being a landscape photographer entails long and sometimes hours of walking to find just the right spot. So, you should consider that when you're packing your camera equipment. Try not to overload yourself with too heavy gear – this includes your landscape lens. Any lens weighing between 250g to 400g is good enough to take with you.
Look for… long focal length
Generally speaking, you should look for a lens with a long focal length and perhaps even one that comes with a separate hood and a built-in filter attachment thread.
You may think that the only lens for landscape photography requires a wide-angle lens. However, the scenes of this specific genre are pretty varied and call for the use of four primary lenses:
14mm f/2.8: A wide-angle, wide-aperture lens for astrophotography
16-35mm f/4: Meant for an essential range of wide-angle pictures
24-70mm f/4: A lens for regular focal lengths
70-200mm f/4: For photographing landscapes and more minor elements in detail at a distance
Look for… generous zoom.
A generous zoom range is a great plus in a landscape lens. It enables creative versatility. You also avoid having to carry a large number of lenses or swap between them too often.
Look for… lens sharpness.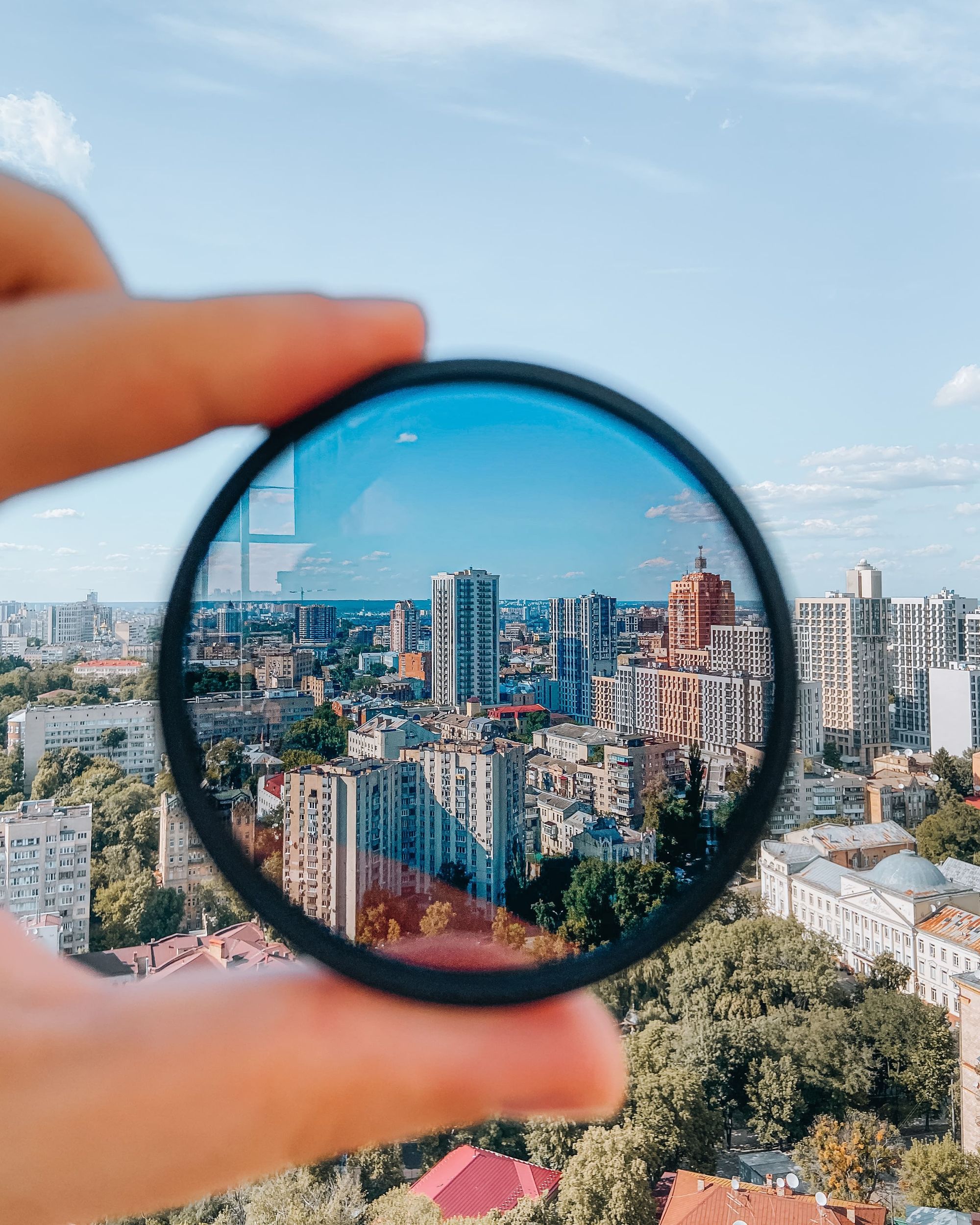 Lens sharpness is another essential factor to look for in the best landscape lens. Not only should your frame remain sharp – so should your edges. Try f/8 – f/11 for subjects located closer and at a distance. Examine centre and off-centre. After that, try f/2.8 and do the same. The centre is still supposed to be super sharp.
Look for… weather-resistant lenses.
Typically, you'll look for weather resistance in the best lens for landscape photography. Suppose you're going somewhere where mother nature can be rough. In that case, your lens needs to be able to withhold whatever comes its way – strong wind, heavy rain, humidity or very high temperatures.
Get the best lens for portrait
Explore the great outdoors with the best lens for landscape photography. Rent or subscribe to it on Wedio.
Rent Camera Gear: Access Pro Equipment
qqHXJy6AWlc
Camera Hire: Take Your Production to The Next Level
71PttfqWPXk
Camera Rental: Save Money with Wedio
5sHshmF1n_Y
About the instructors
FAQ
What is the best focal length for landscape photography?
The focal length is essential as it dictates how sharp and clear an image you'll get. For landscape photography, you should look for a very wide-angle frame, generally below 24 mm.
Which is the best Canon lens for landscape?
While Canon is excellent at making awesome lenses for landscape photography, should we only choose one? The answer will be the Canon EF 16-35mm f/2.8L III USM Lens. It's an ultra-wide-angle lens that offers a constant maximum aperture of f/2.8.
Which is the best Nikon lens for landscape photography?
When it's all been said and done, the Nikon AF-S Nikkor 50mm f/1.8G Lens stands as one of the best Nikon landscape lenses. With flawless image quality and suitable for both professionals and landscape photography enthusiast, the Nikon AF-S Nikkor 50mm f/1.8G Lens is a DSLR's best companion.
Can I use a prime lens for landscape?
Absolutely! In its very nature, a prime lens offers sharp footage, even better than a zoom lens.
Can I rent lenses for landscape photography?
Yes! You can easily rent lenses on Wedio. Rent or subscribe to it now on Wedio.
Popular listings for rentals