Discover the 10 Best Cameras for Landscape Photography
Rent camera gear from local creators.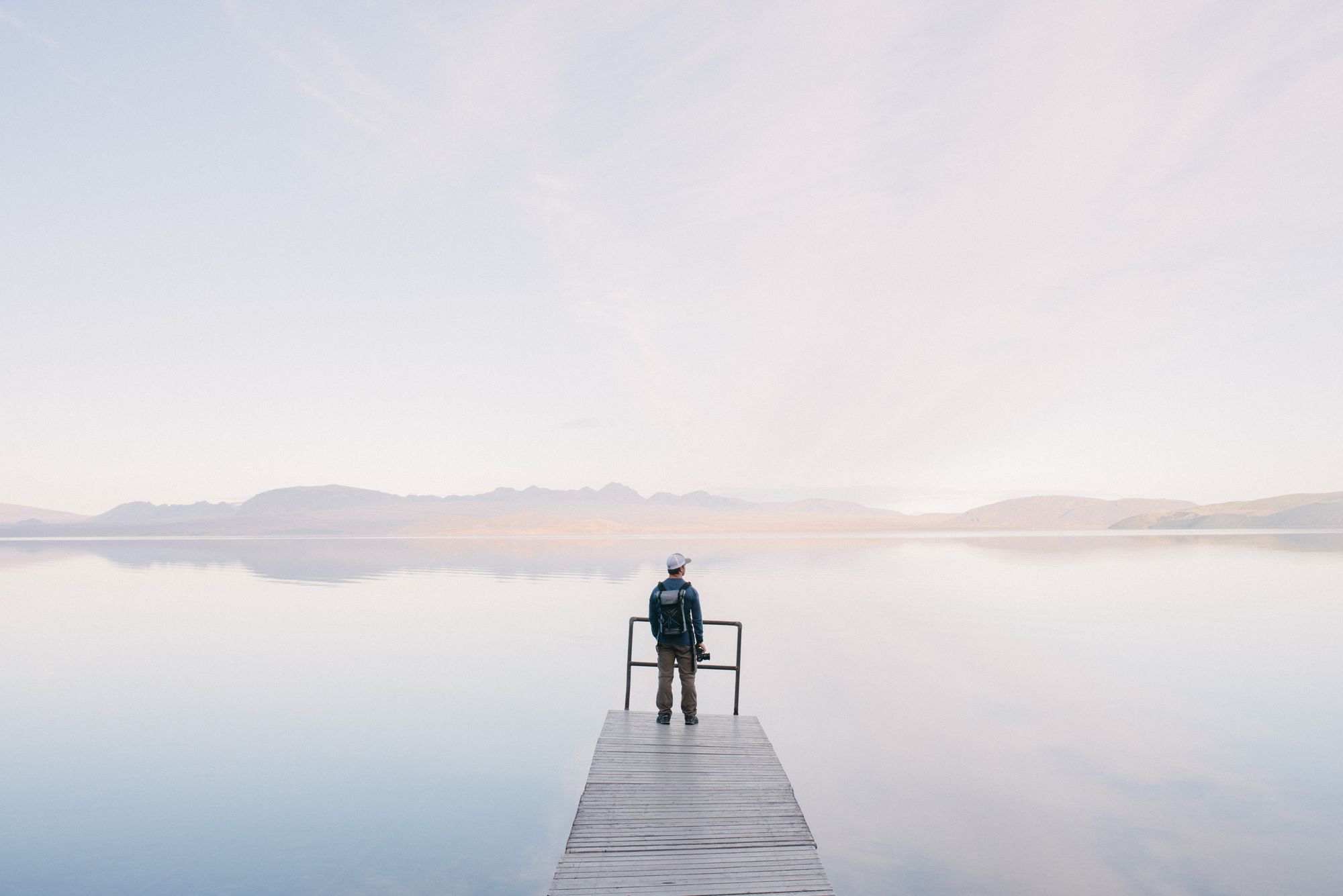 Suppose you're into catching those sunsets, waterfalls or Kevin Costner dancing with the wolves (as he supposedly does from time to time). In which case, you might be interested in finding the best camera for landscape photography.
While you might argue (I said *might) that you can use just about anything as a camera. You can take pictures of the Northern Lights with your smartphone, point-and-shoot compact, or bridge camera, but you won't be able to do it justice. Your smartphone lacks that certain degree of quality, functionality and versatility that you need. For that reason, most landscape photography enthusiasts turn their attention towards the DSLR or a Mirrorless camera.
So, let's take a look at our top picks of the best camera for landscape photography.
If landscape photography wasn't what you were looking for, head to our article on photography 101 and discover a range of photography genres.
Mirrorless options
The great thing about mirrorless cameras is that they're capable of capturing images of exceptional quality. This is mainly due to their high-resolution image sensors, wide dynamic range, and superb built-in features, making them perfectly suitable for landscape photography.
Mirrorless has left the old design of the bulky reflex mirror and prism mechanism. Instead, light passes through the lens directly onto the sensor, enabling a much lighter, more streamlined construction. Psst... as a landscape photographer, you might want to appreciate the "lighter"-part.
Here are the best mirrorless cameras for landscape photography:
Wedio top picks for landscape photography
Best Mirrorless Cameras in 2023
Canon EOS R5
45 MP sensor

– with high-resolution optical low-pass filter

Weather sealing

– with magnesium alloy construction

Shoot up to 12FPS/20FPS

– with mechanical/electronic shutter
Sony Alpha A7R IV
61 MP BSI CMOS Sensor

– a full-frame camera

Rich lens selection

– from ultra-wide to super-telephoto

Great EVF

– in a relatively compact body
Fujifilm GFX 100
High resolution 102 MP sensor

– for great dynamic range

In-camera tools

– e.g. bracketing, focus stacking & peaking

Wide lens selection

– to customize for your needs
Nikon Z7 / Z7 II
Larg 45.7 MP resolution

– with a BSI sensor to aid light capture

Boasts 3.6-million dot EVF

– with 0.8x magnification

Stunning dynamic range

– and a versatile ISO range
Fujifilm X-T4
26.1 MP resolution & 15FPS

– with dedicated dials for shutter speed

Provides great image quality

– with colour rendition & wide dynamic range

Smaller system

– resulting in an incredible lightweight camera
DSLR options
If you're choosing the best camera for landscape photography based on track record – then the DSLR will be the one! These are very versatile and offers some of the best ergonomics you'll find in a camera.
DSLR's excel when it comes to battery life, durability and provides excellent image quality. DSLR's are compatible with a vast range of interchangeable lenses, filters and accessories so that you can customize the camera entirely to your specific needs.
Wedio top picks for landscape photography
Best DSLR Cameras in 2023
Canon 6D Mark II
Full-frame model

– with 26.2 MP sensor

Improved AF system

– and atriculated touch-sensitive screen

Good weather sealing

– and great low light performance
Canon EOS 5DS R
Full-frame model with 50.6 MP CMOS sensor

– and low pass filter cancellation

Weather sealed body

– to shoot in all conditions and climates

Offers Live View Mode

– for contrast AF & exposure simulation
Nikon D850
45 MP sensor

– with the capability to do down as low as ISO 64

Yields leading dynamic range performance

– with extraordinary detail

Excellent in-camera features

– with weather sealing & long battery life
Sony A99 II
45 MP full-frame BSI-CMOS sensor

– no optical low-pass filter

Boasts 2359K dot EVF

– and 12FPS continuous shooting

Weather sealed body

– with 3 fully articulated screens
Canon EOS 90D
Great touchscreen interface

– whith Dual Pixel CMOS AF system for quick focusing

32.5 MP sensor

– one of the most densely packed APS-C sensors

Weather sealed body

– to shoot in all conditions and climates
Landscape photography: DSLR vs mirrorless
It's the same old debate. Whether you swear to your new and improved mirrorless or stand by your favourite go-to DSLR camera, it's up to you and your needs. Both certainly have their advantages and disadvantages. Depending on your needs, you might want to evaluate each to see what works better for you.
Image quality
When it comes to landscape photography, you want to ensure you get the best possible image quality. Then you can always start looking at tripods to stabilize and high-performing lenses to upgrade. Still, as a minimum, your camera body needs to be able to deliver excellent images. Both DSLR and Mirrorless can take high-quality pictures with similar resolutions and amounts of graininess. More manufacturers are using larger image sensor on their mirrorless camera. Sony and Canon, for instance, make mirrorless cameras with the same APS-C size sensors found in most DLSR's.
So, if your judging based on image quality, it's pretty much a tie between the mirrorless and DSLR.
In-camera features
When it comes to features like EFCS and IBIS, mirrorless cameras have a clear-cut advantage compared to the DSLR.
On the other hand, if you're thinking of "going mirrorless", you'll be faced with a problem – its short battery life. If you're taking a trip to the Himalayas, there's very little chance you'll pass a Starbucks to get a little juice on your camera. In this regard, DSLR cameras win big time. The same thing goes regarding clicks. Most mirrorless camera batteries put out an unfortunate 200-400 clicks, depending on how efficient you are with your LCD brightness and usage. In contrast, some DSLR can go as high as 2,000 clicks per charge! Of course, if you're just planning a little walk in your backyard, carrying a bunch of spare mirrorless batteries is no problem.
Final verdict?
Of course, there's a whole other bunch of features you need to consider, like weight, lenses, accessories, AF, and durability. As a landscape photographer, you have the luxury of capturing most of your images at a leisurely pace. So it's not critical with too many features in the camera.
Ultimately, your decision will depend on your specific shooting needs.
Traits to look for in a camera for landscape photography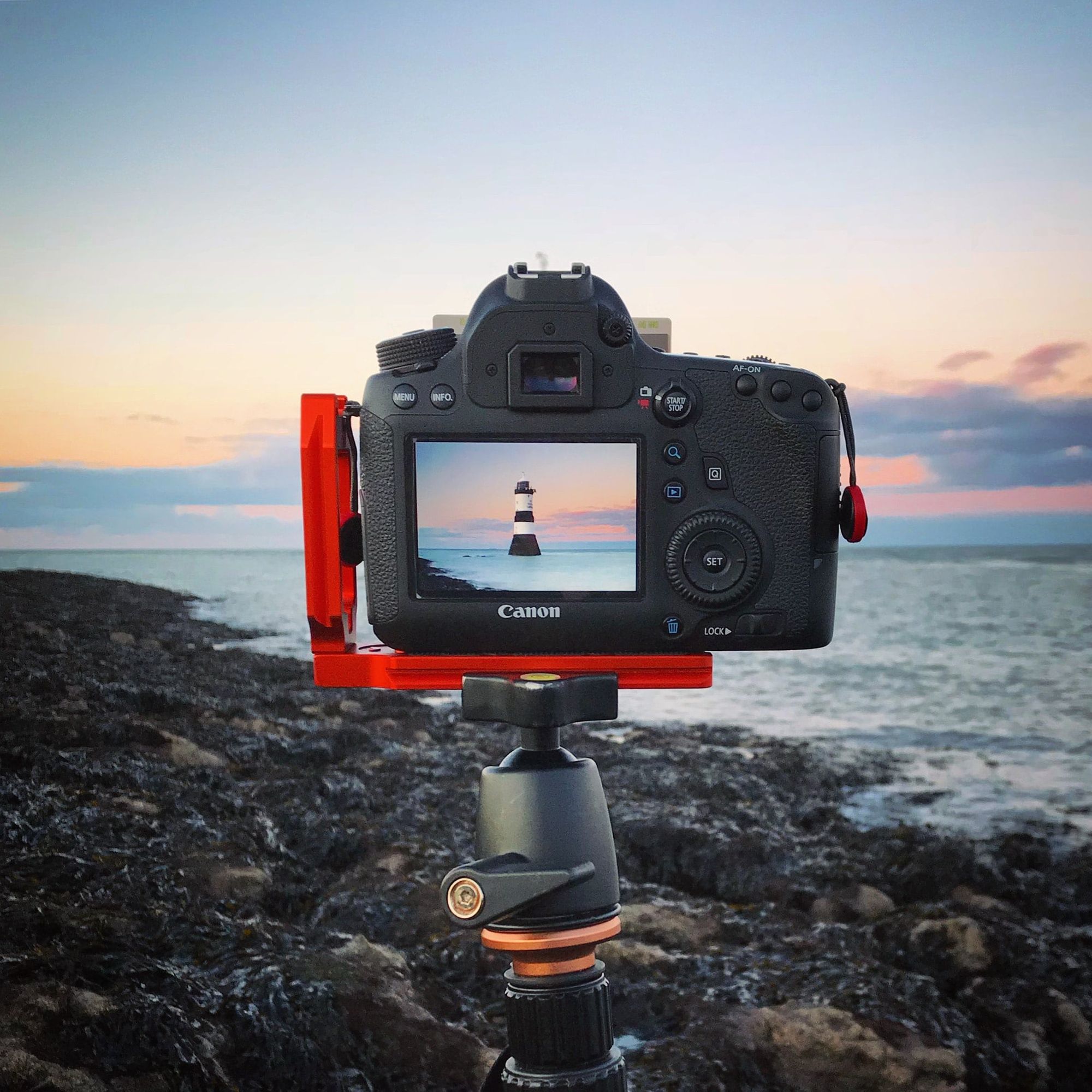 Look for traits such as high megapixels, wide dynamic range, excellent battery life and excellent in-camera features such as focus stacking. The camera should also have the ability to withstand harsh weather conditions – figuring we're talking about the "outside" landscape, right? Rapid focusing, high ISO performance, high frame rates, or the most sophisticated and fast AF system will be of little use to you, so don't get too hung up on these elements.
Here are the essential features to consider in the best camera for landscape photography:
MP – to capture quality images.
High MP is crucial for any landscape photographer. You want to be able to capture exquisite details.
The more pixels you have, the more you're able to capture in your image and catch the fine details. And it's an essential element when searching for the best camera for landscape photography.
Unless you just want to use your landscape photograph as your iPhone background, you'll most likely need to produce larger print sizes. For that, the more pixels you have available, the larger you'll be able to print your photo for display.
Wide dynamic range – to cope with lighting

Being outside, you'll want to be able to cope with high contrast scenes at dawn and dusk – a wide dynamic range can give you just that.
Choose a camera with those wide dynamic range capabilities to help preserve the details, despite potential lighting imbalance.
Weather sealing – for harsh outdoors
A landscape photographer will usually have to battle all kind of weather conditions.
Try to go to Iceland – insanely beautiful landscapes? Sure! Completely unpredictable weather? Absolutely! So, whichever camera you choose to take with you, make sure that it can withstand all kinds of weather conditions and climates.
High-performance lenses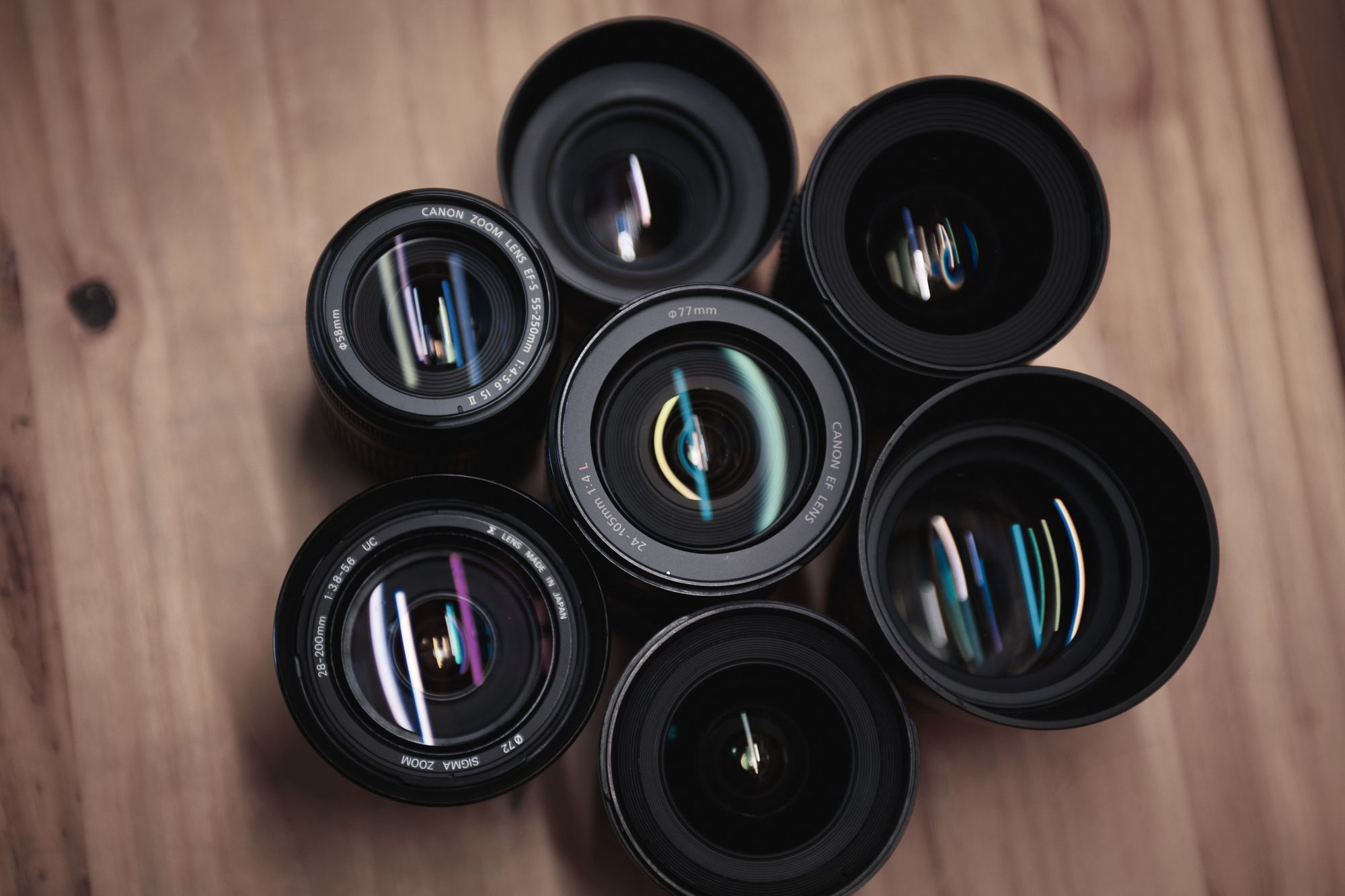 If you're a landscape photographer, you care about lenses! Yes, I'm talking to you too. If you're going to get the best image quality, you'll need to acquire some high-performance lenses. Every lens has its way of seeing the world (and I mean this quite literally).
Often you'll find that a wide-angle lens or a super-telephoto lens is well suited for landscape photography. Still, every photographer will have different lens preferences, which means that the concept of the best lens for landscape photography will vary depending on who you ask.
So, when finding a lens for landscape photography, think about what kind of shot you want, what camera you're already using and where and how long you're going.
Long battery life – to avoid constant charging
Are you going to a relatively secluded area – I don't know, like Atlantis? Then you should always pack a charger and extra batteries, especially if you're going with a mirrorless. In general, the cold weather will drain your batteries in the blink of an eye, and then think about how fast it will drain it in another dimension like Atlantis!
LiveView – to display the image
Most landscape photographers favour composing and fine-tuning their composition via LiveView. This is another crucial function that should remain clear and usable even in low light situations.
Live-View display with a touch-sensitive LCD is an absolute must-have. It can make your work significantly more manageable, especially if you're dealing with an Igaros-Syndrom and planning to go near the sun.
Larger sensors – for higher image resolution.
A good rule of thumb – the larger the sensor, the better the image quality. In particular, full-frame and medium format cameras are suitable for shooting landscapes. Their larger sensors and higher resolutions provide exceptional image quality and help reduce noise in your images.
Most DSLR cameras will either have a full-frame sensor or a cropped sensor. However, mirrorless cameras are starting to follow that trend. Most of them have large sensors that can provide excellent image quality.
Get the best camera for landscape photography.
It's no easy task to find the best camera for landscape photographers. So once you've decided, try to rent or subscribe to a camera.
Rent Camera Gear: Access Pro Equipment
qqHXJy6AWlc
Camera Hire: Take Your Production to The Next Level
71PttfqWPXk
Camera Rental: Save Money with Wedio
5sHshmF1n_Y
About the instructors
Popular listings for rentals