11 Outstanding Headphones – Compatible with Your Blue Yeti
Rent camera gear from local creators.
Whether you're a YouTuber, musician, or podcaster, having a crisp sound is paramount for you, and many creators prefer a Blue Yeti microphone.
This mic makes your audio sound professional and clean, so you need to find a pair of headphones to match!
We've compiled the 11 best headphones compatible with your Blue Yeti - no additional software is required for pairing!
Check out this guide to creators' equipment to discover what other sound gear you might need for your next project.
11 of the best headphones for your Blue Yeti microphone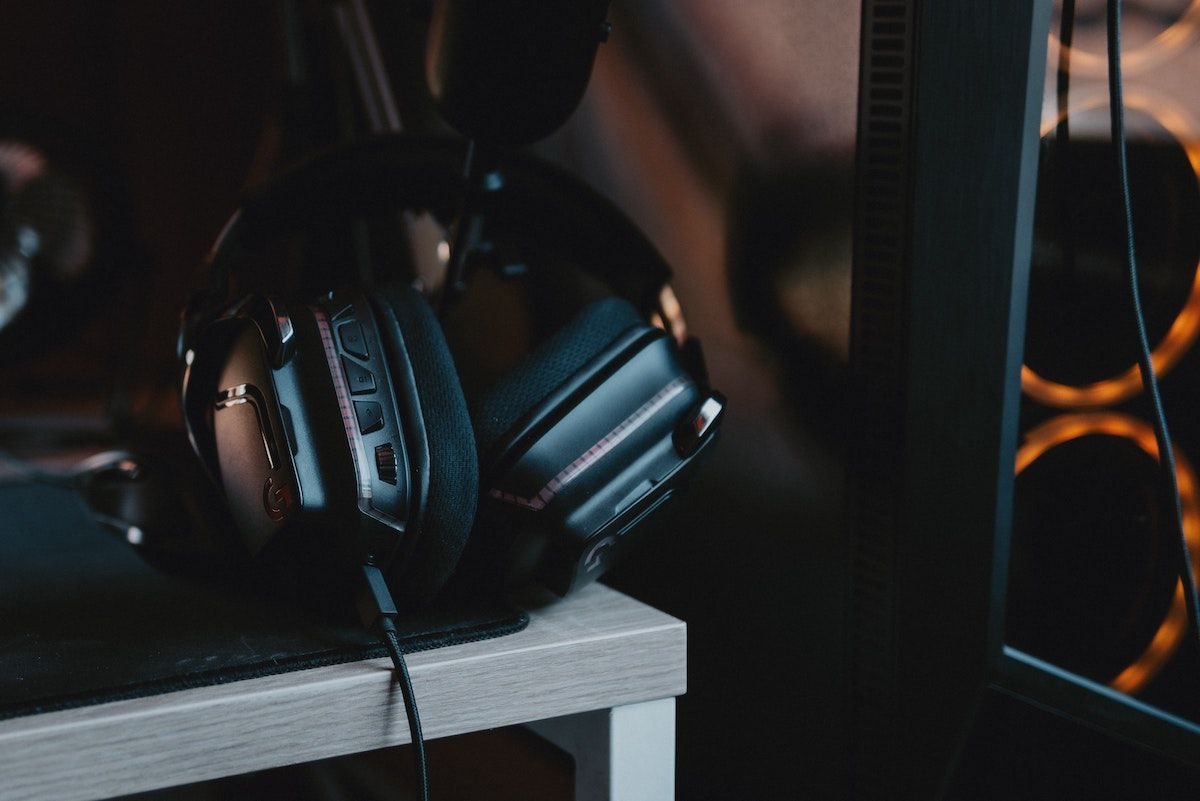 1. Audio-Technica ATH-M50x Professional Studio Monitor Headphones
The ATH-M50x is a good choice for casual listening and professionally recorded audio.
These headphones are equipped with three cables and proprietary connectors and offer excellent build quality and a very detailed, balanced sound with tight bass.
They're also comfortable to wear and come with cushion earcups and a detachable-cord design.
Key features:
Driver: 45mm
Frequency response: 15 - 28,000 Hz
Impedance: 38ohms
Tuned for Clarity & Deep, Accurate Bass
Three Detachable Single-Sided Cables
Weight: 283g
Type: closed-back dynamic
Pros:
Rotating, swiveling ear cups
foldable design
Pretty good sound
Three removable cables included
Cons:
Recessed mid-range
Sibilant highs
Closed soundstage
Price: $169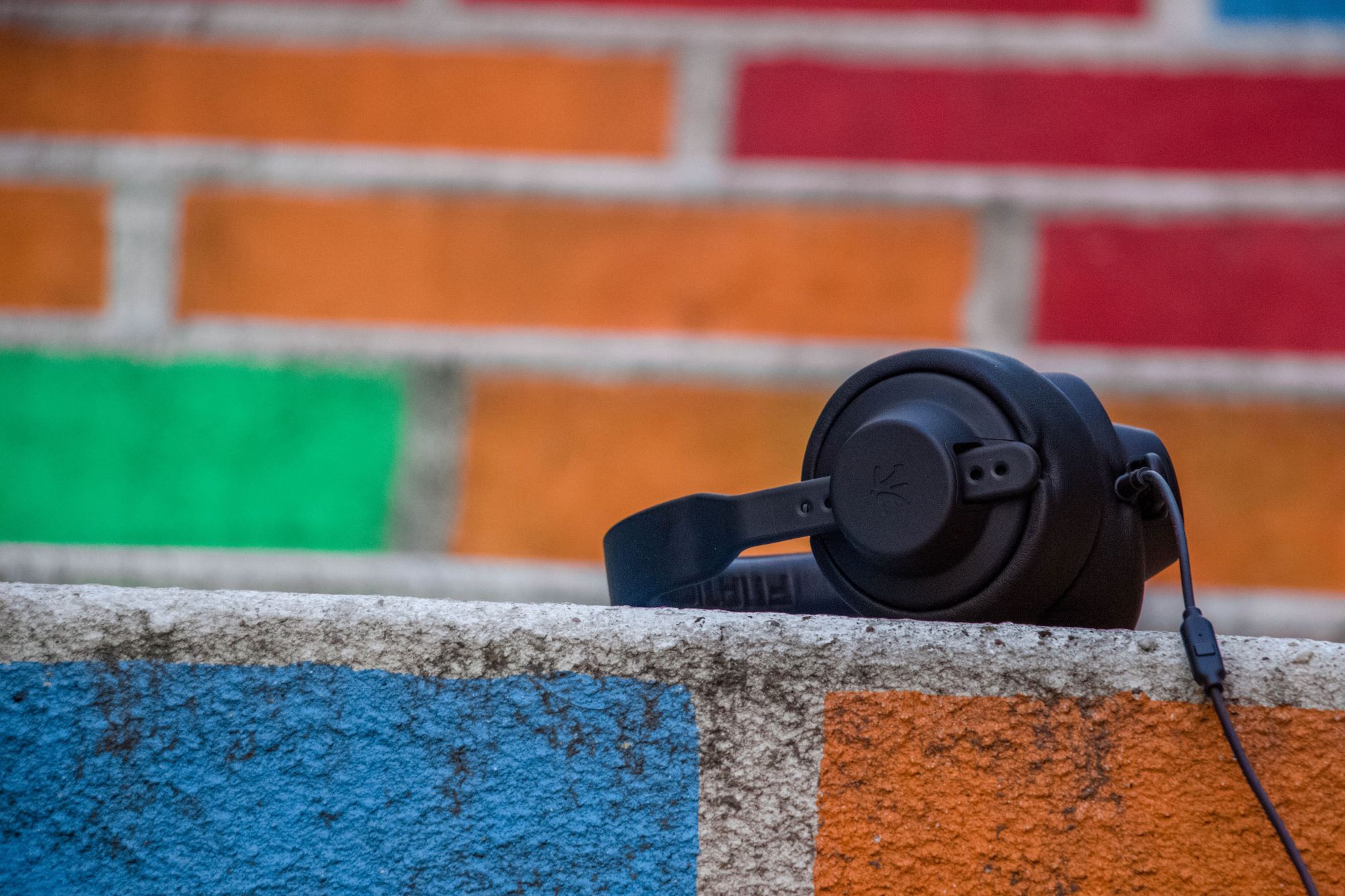 2. Logitech G433 7.1 Wired Gaming Headset with DTS Headphone
The Logitech's headphone set will work with any audio or gaming device with a 3.5mm port.
In addition, it comes with some additional accessories and can easily switch from a gaming headset to a pair of headphones for listening to music on the go.
Key features:
Driver: 40mm
Frequency Response: 20Hz-20KHz
Impedance: 32 Ohms
Lightweight Comfort
Console Compatible
Weight: 259g
Type: wired gaming headset
Pros:
Stylish fabric design
Well-rounded audio
Highly versatile
Comfortable to wear
Cons:
Average bass response and treble
Can feel uncomfortable after long listening sessions
Price: $51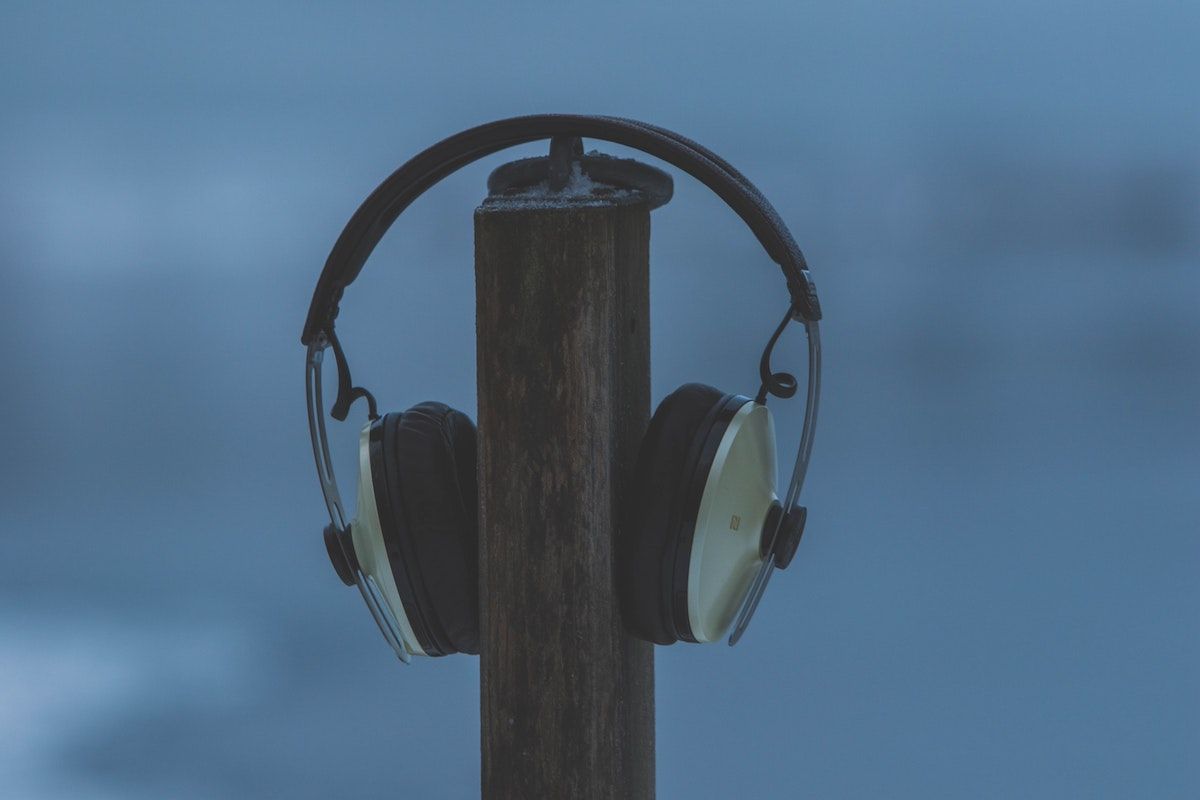 3. Sennheiser HD 650 Open Back Professional Headphone
The HD 650 headphones by Sennheiser have excellent build quality with the titanium-silver finish, thickly padded headband, and ear cushions.
While this pair might seem a bit big and heavy, it's still very comfortable. The sound is clear and detailed, with natural tonality through bass and midrange.
Key features:
Driver: 42mm
Frequency response: 12 – 39000 Hz
Impedance: 297 ohm
Foam-covered ear cushions
Removable cable
No active noise cancelation
Weight: 260g
Type: open-back, over-ear
Pros:
Great audio reproduction.
Well-built design.
Comfortable and easy to use
Cons:
A bit bulky
Some coloration in the treble
Price: $550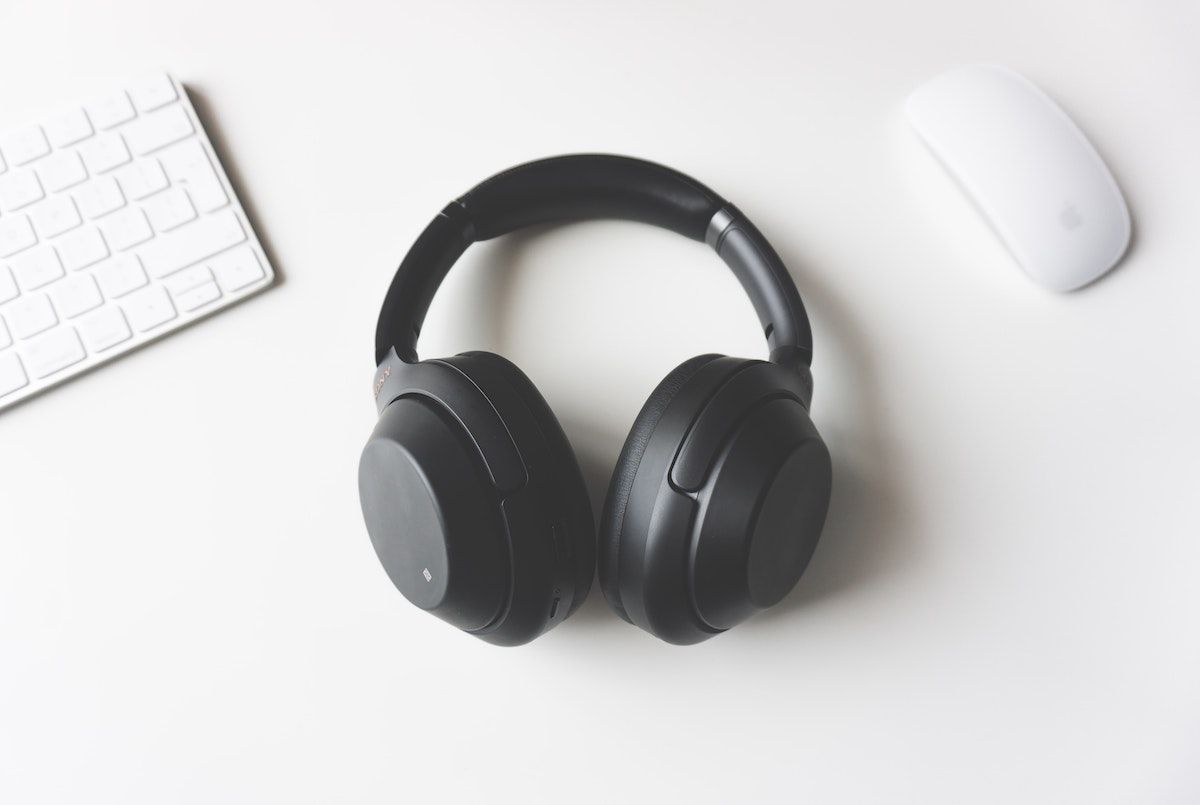 4. Sony MDR-7506 Headphones
These headphones by Sony are super comfortable, equipped with foldable earcups and closed-back gear with a good, crisp sound.
Moreover, they don't leak much, making them an excellent audio recording option.
Easily transportable and made with durability in mind, the MDR-7506 is a good choice (money-wise as well) for live recordings or editing in a studio.
Key features
Drivers: 40mm
Impedance: 63 ohm
Frequency Response: 10Hz - 20kHz
3m coiled cord
No noise canceling
Weight: 227g
Type: closed-back, over-ear
Pros:
Great pedigree
Lightweight and comfortable
Well-balanced, precise sound
Cons:
Plastic build
Heavy coiled cord
Price: $99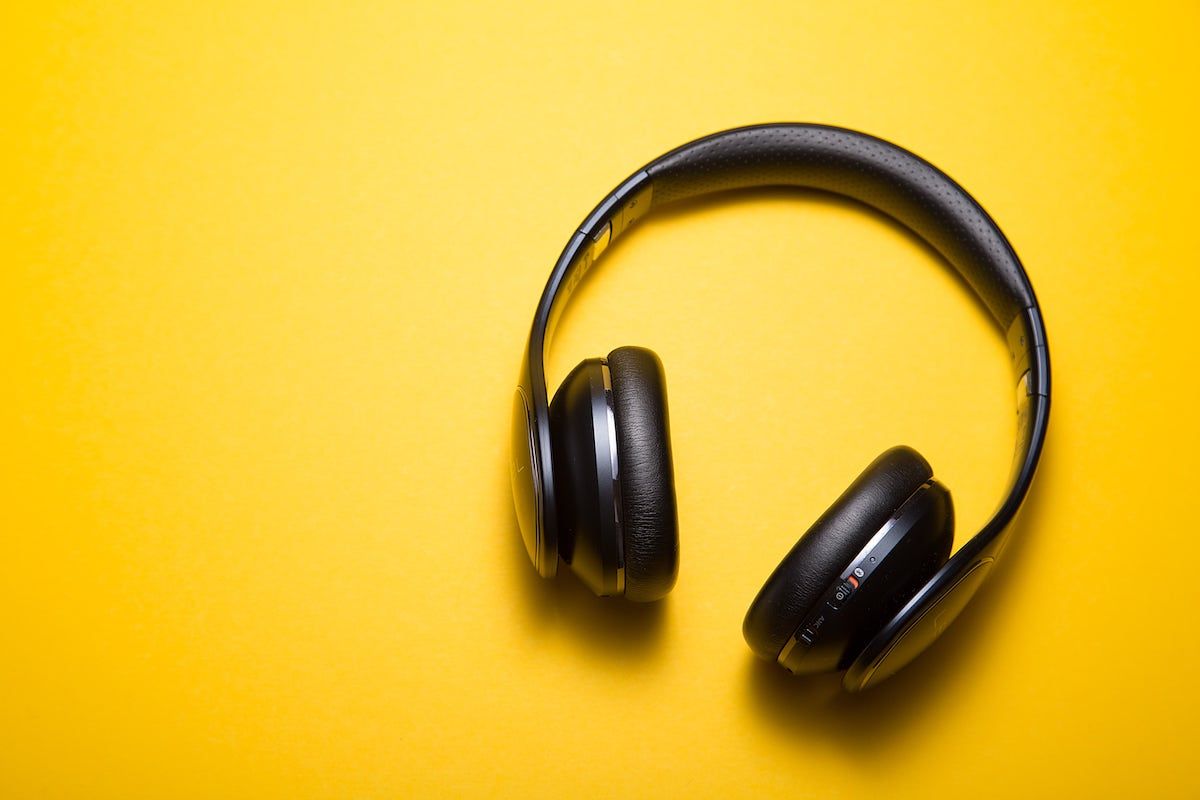 5. Senal SMH-1000 Professional Field and Studio Monitor Headphones
The Senal SMH-1000 are closed-back, over-ear headphones designed for field production, studio use, and casual listening.
These headphones have a clean, accurate, and reasonably out-of-the-head sound, which makes them an excellent option among closed headphones, and their winning combination of features makes them a good performer on set.
Key features:
Driver: 40mm
Frequency Response: 10 Hz to 20 kHz
Impedance: 58 Ohm
EQ Curve for Pro Field and Studio Use
Soft Replaceable Ear Cushions
Noise cancelation
Weight: 227g
Type: closed-back, over-ear
Pros:
Detailed and accurate response
Lightweight with a good build
Comfortable over long listening sessions
Cons:
It lacks the more sophisticated features of higher-end models
The fit can be a little tight for some users
Price: $110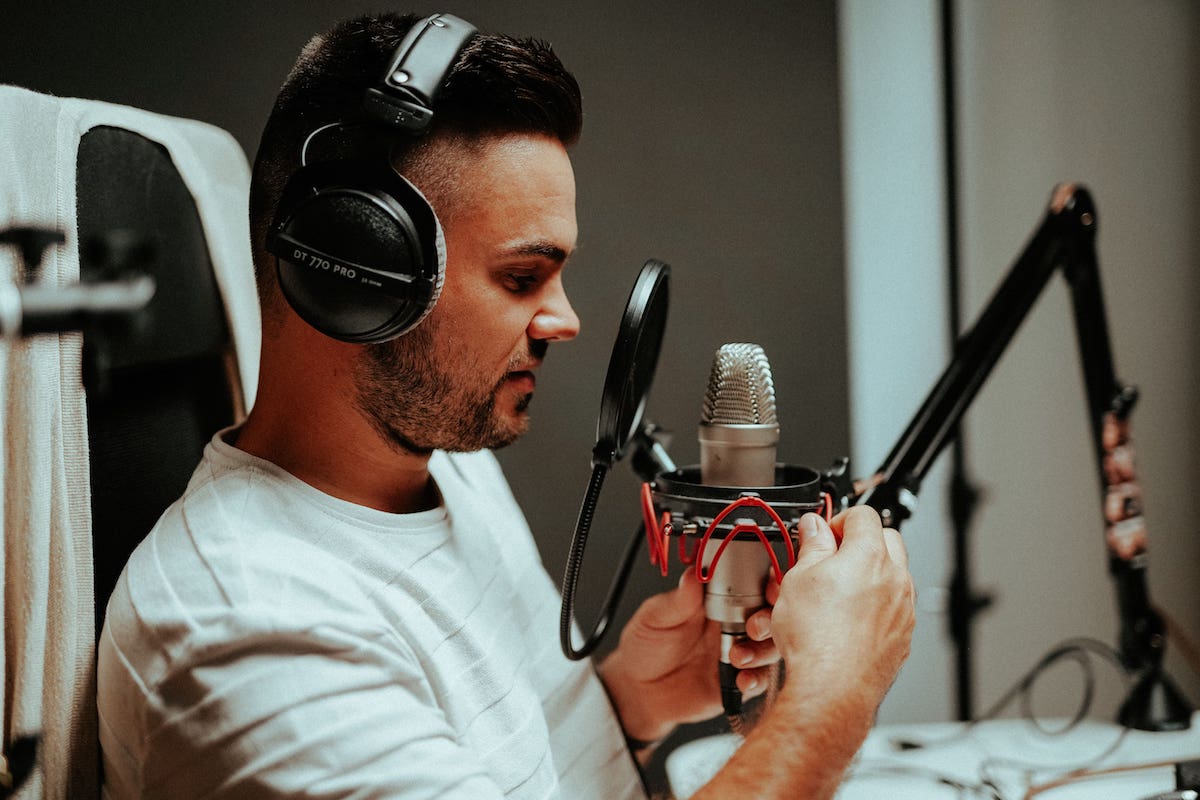 6. Rode NTH-100 Professional Closed-Back Over-Ear Headphones (Black)
This Rode pair of headphones offer quality, reliability, and comfort at a great price.
The NTH-100 are the first Rode's headphones and make quite an impressive debut.
This pair is an excellent choice for beginner engineers, producers, and creators looking for a quality option that comes at an affordable price.
Key features:
Driver: 40mm
Frequency Response: 5Hz – 35Khz
Impedance: 32 ohm
Foam Earcups
Detachable Cable
Color-Coded Cable Rings
Weight: 350g
Type: closed, over-ear
Pros:
Rich, smooth sound with subjectively neutral midrange and treble balance
Easy to drive from any source
Highly competitive pricing
Cons:
Don't fold up
The hard-wired configuration might get tricky
Price: $149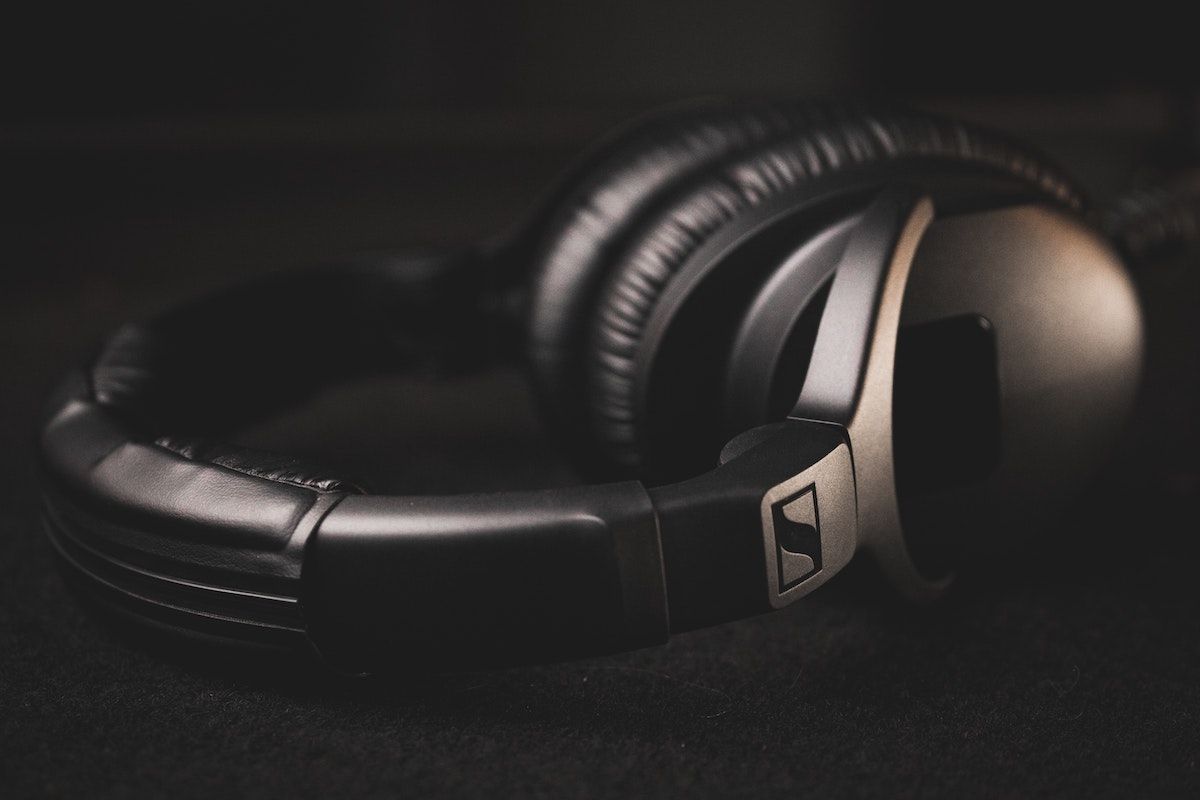 7. Sennheiser HD 280 Pro Circumaural Closed-Back Monitor Headphones
These Sennheiser headphones make another great option in terms of the "price-quality" ratio.
Designed for professional studio use, these headphones offer an excellent audio reproduction that packs a lot of bass and noise isolation.
The build is mainly made of plastic, but they are very durable and comfortable.
The professional features and good sound quality for $99 are worth considering.
Key features:
Frequency response: 8 – 25,000 Hz
Impedance: 64 Ohm
Noise isolation
Soft earpads for a comfortable fit
Folding and rotating earcups for space-saving transport
Weight: 222g
Type: closed-back, over-ear
Pros:
Accurate, clean audio performance across the entire frequency range
Comfortable, secure fit for long listening sessions
Passively reduces ambient noise
Cons:
Non-detachable cable
Padding and fit can be too tight for larger head sizes
Price: $99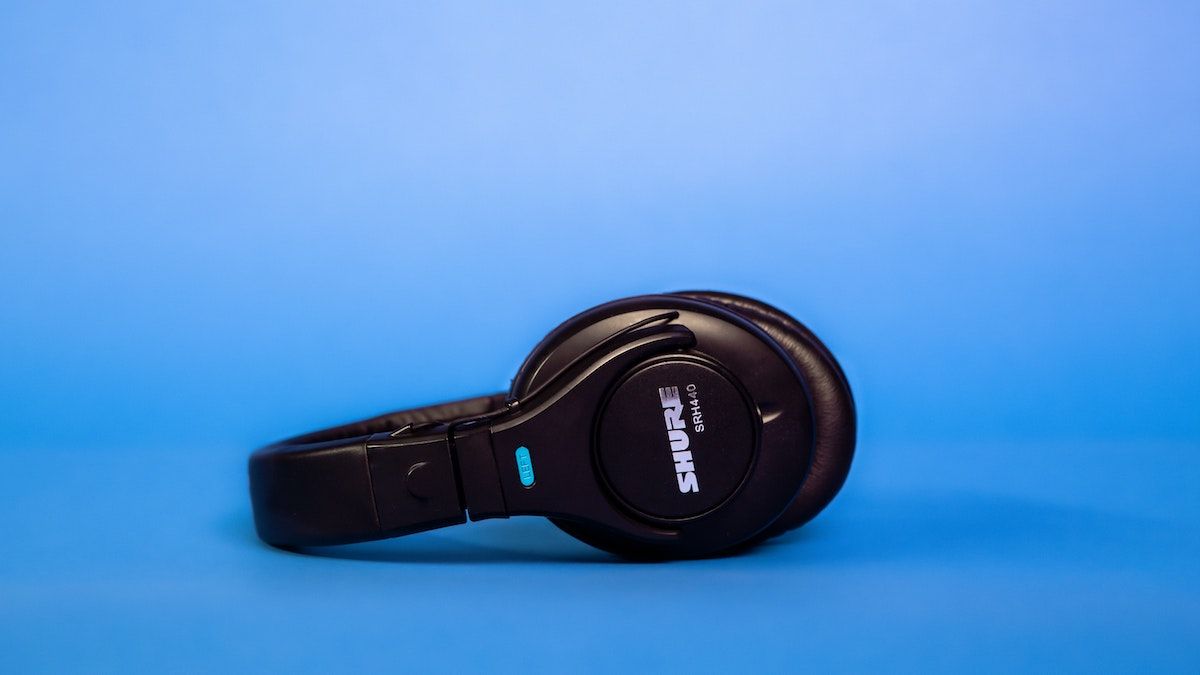 8. Shure SRH840 Closed-Back Over-Ear Professional Monitoring Headphones
The Shure SRH840 is a pair of excellently-built and nicely-looking headphones that offer comfort and good, detailed sound.
The headphones come with replaceable ear cups and a detachable cord; however, the 3m cable makes them not ideal for portable use.
This pair is excellent for its audio quality - they're flat enough tonally for monitoring. At the same time, the crisp sound will make your music listening experience super enjoyable.
Key features:
Driver: 40mm
Frequency response: 5Hz – 25kHz
Impedance: 44 Ohms
Detachable cable
Foldable
No active noise cancelation
Weight: 365g
Type: closed-back, over-ear
Pros:
Excellent audio quality
High comfort level
Attractive price point
Collapsible design
Cons:
Lacks defined bass
Single semi-proprietary 3m cable limits their versatility
Price: $199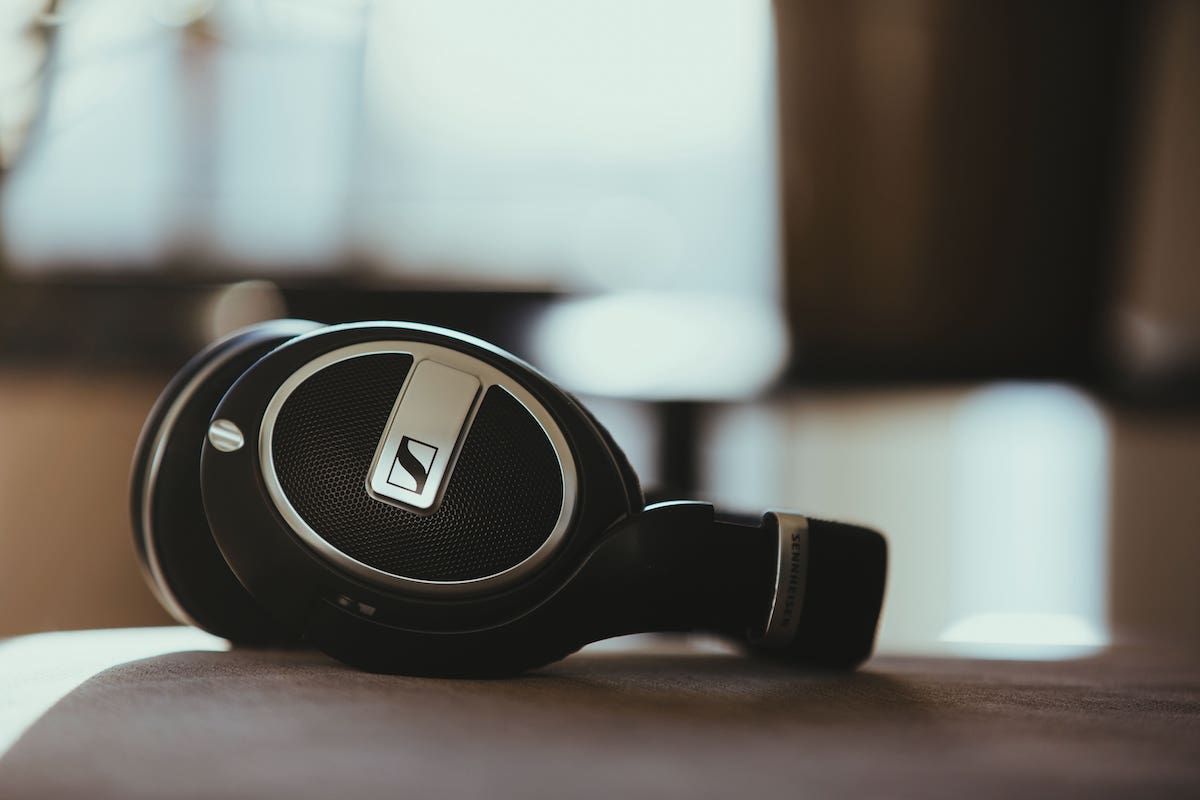 9. Sennheiser Momentum 2.0 Wireless
Another Sennheiser on our list and another great pair of headphones.
These Momentum 2.0 are a superb example of over-ear pair made for mixed usage that offers a great build and sturdy design.
Durable, not leaking much, and comes with excellent - noise cancellation - these are a decent option for the office and commuting.
These fold into a more compact version, have dual microphones and provide excellent sound over Bluetooth and wired connections.
Key features:
Frequency response: 16 Hz – 22000 Hz
Impedance: 28 ohm (passive), 480 ohm (active)
Playback controls
Detachable cable
Noise-canceling
Weight: 260g
Type: closed-back, over-ear
Pros:
Great design and build quality
Good battery life
Effective noise cancellation
Excellent sound
Cons:
Have lesser features than their rivals
Price: $299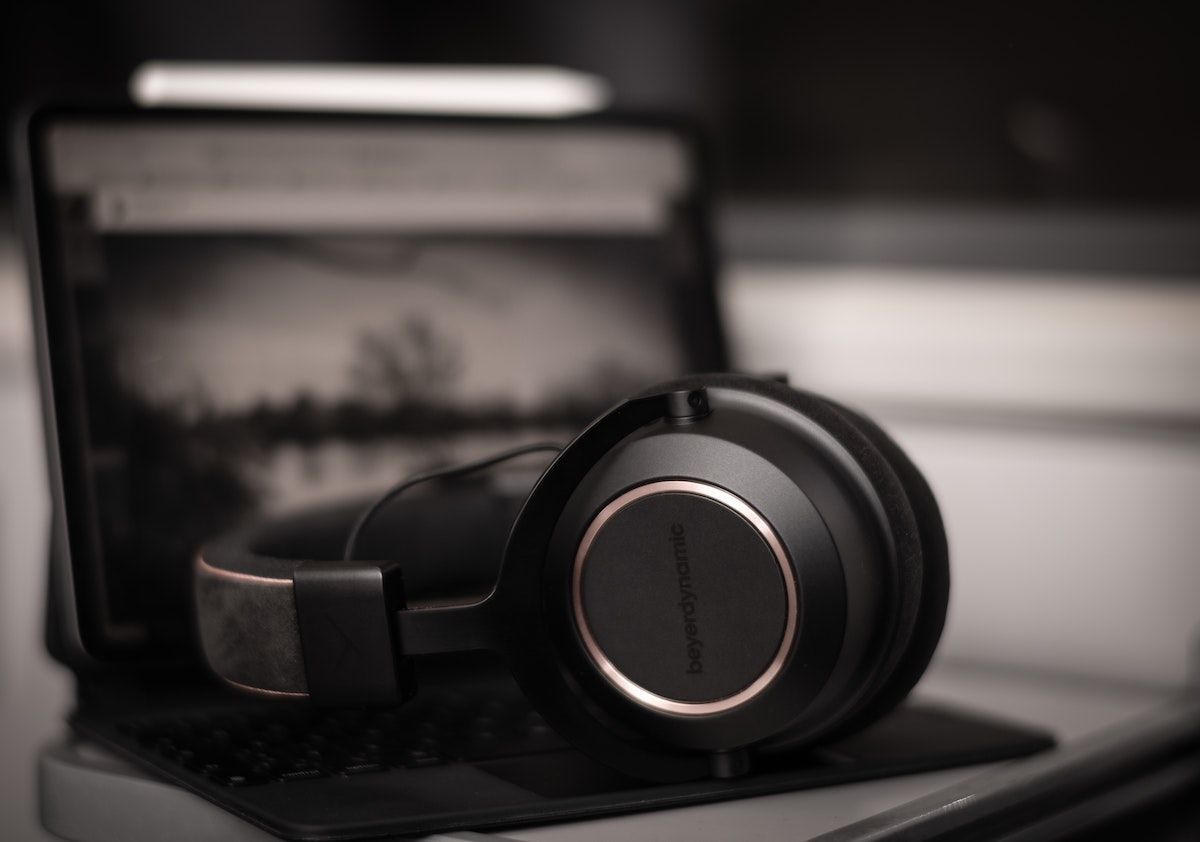 10. Beyerdynamic DT 990 PRO Over
The Beyerdynamic DT990 delivers an excellent audio reproduction for music listeners and studio work thanks to its frequency response and gentle amplification of bass notes.
In addition, their ear pads are the definition of comfort.
The open-back design, however, might not be everyone's cup of tea - these headphones won't be much suitable for outside endeavors but will work perfectly on set.
Key features:
Driver: 45mm
Frequency response: 5Hz - 35kHz
Impedance: 250Ω
Velour ear pads
Single-sided coiled cable
Weight: 381g
Type: open-back, over-ear
Pros:
Solid build quality and replaceable components
Great stereo reproduction
Extremely comfortable
Cons:
Only available with a 250Ω rating
Non-folding design
It needs an amp for the best results
Price: $155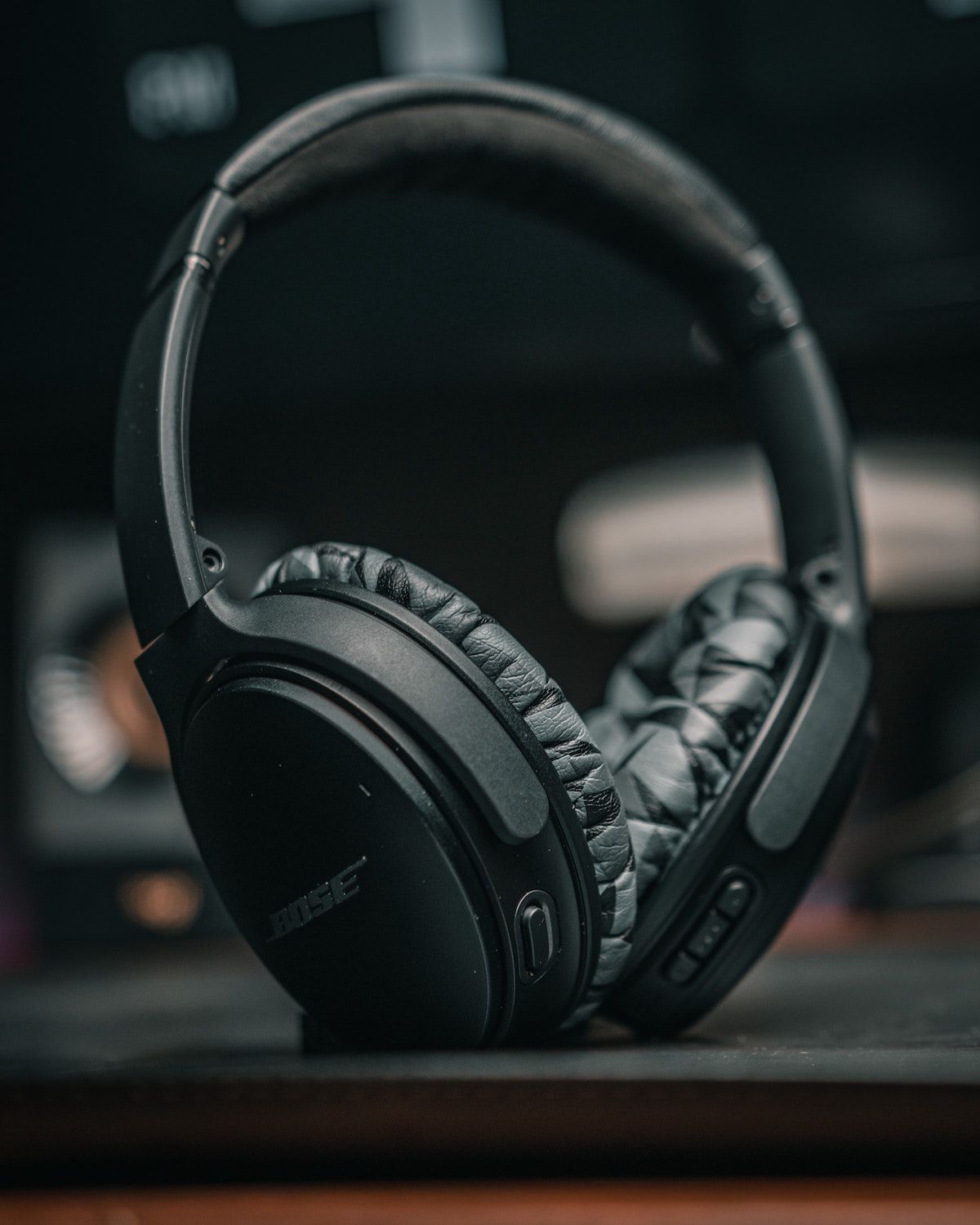 11. Bose QuietComfort 35 II Wireless
The QuietComfort 45 is a net-generation headphone pair by Bose, an upgrade from the 2018 model.
The unique active noise canceling system does a great job of blocking the background noise. These headphones have one of the best noise canceling systems on the market and are considered one of the most comfortable headsets.
Great default frequency response, travel-friendly design, and solid mic system - there is so much to love about this pair.
Key features:
Frequency response: 2400 to 2483.5 MHz
Impedance: 55 ohm
Built-in Google Assistant and Amazon Alea
Built-in mic
Noise-canceling
Weight: 240g
Type: closed-back, dynamic
Pros:
Outstanding noise canceling
Wired and wireless playback
In-app EQ
Cons:
ANC can't be adjusted
Voice mic lets in background noise
No variable noise canceling levels
Price: $294
Rent sound equipment on Wedio
We hope this list was helpful for your choice of the best headphone set for your Blue Yeti!
If you're still undecided, don't worry: there is always an option to test the sound gear before buying.
Rent a pair of headphones with Wedio to try them out and make your decision based on first-hand experience!
Can I use wireless headphones with Blue Yeti?
Yes, you can use wireless headphones with Blue Yeti with a Bluetooth transmitter.
What headphones are compatible with Blue Yeti microphones?
- Audio-Technica ATH-M50x
- Logitech G433 7.1 Wired Gaming Headset
- Sennheiser HD 650
- Sony MDR-7506
- Senal SMH-1000
- Rode NTH-100
-Sennheiser HD 280 Pro
- Shure SRH840
Sennheiser Momentum 2.0 Wireless
Beyerdynamic DT 990 PRO Over
Bose QuietComfort 35 II Wireless.
Popular listings for rentals