Prepare for Take-Off: Here Are the Best FPV Simulators in 2023
Rent film gear from local filmmakers.
Rent film gear from local filmmakers.
If you are reading this, congratulations. You are aware that FPV drones are not the same as general drones and that you must prepare yourself before getting one.
Well, that or you know someone who smashed an FPV drone, and you want to avoid that.
Either way, I'm glad you are here. Let's explore FPV drone simulators and the best for you to try out.
What do you need to fly an FPV drone simulator?
There is no doubt that simulators make every drone pilot more skilled and better prepared, and they are relatively cheap, helpful, and easy to access.
However, this is not online Mahjong or Club Penguin (RIP), and you may want to check a couple of things before pressing download.
Hardware
Even though most simulators work on computers with minimum graphics, I bet that you want your simulator experience to get as close to the real one as possible.
In that sense, it's a good idea to have a computer with an up-to-date CPU (Central Processing Unit) and GPU (Graphics Processing Unit). The higher the quality of your hardware, the more natural and authentic your practice will be.
FPV Goggles
Again, it's not that you need goggles to use a simulator: your computer monitor will work just fine. Yet, some goggles come with an HDMI input that allows you to connect them to your computer, making your experience much more realistic.
That said, in case you already have an FPV laying around (perhaps because you got it as a gift, or maybe that friend of yours who smashed his drone still got the goggles), you may want to try using goggles in the simulator.
If not, don't worry. Your virtual FPV simulator will still be worth it.
Controllers
Honestly, using your keyboard will not get you anywhere close to what driving a drone feels like.
That said, getting a controller is essential (preferably one that matches the one you plan to use with your drone).
You can connect your controllers using either a wireless simulator dongle, the radio's trainer cable port, or through the receiver on your drone.
Tunning your simulator
While using the default settings does not represent an issue, you can (and should) tweak your simulator to resemble your future FPV drone.
Here are some settings you may want to consider: rates, PIDs, weight, air resistance, gravity, air grip and thrust.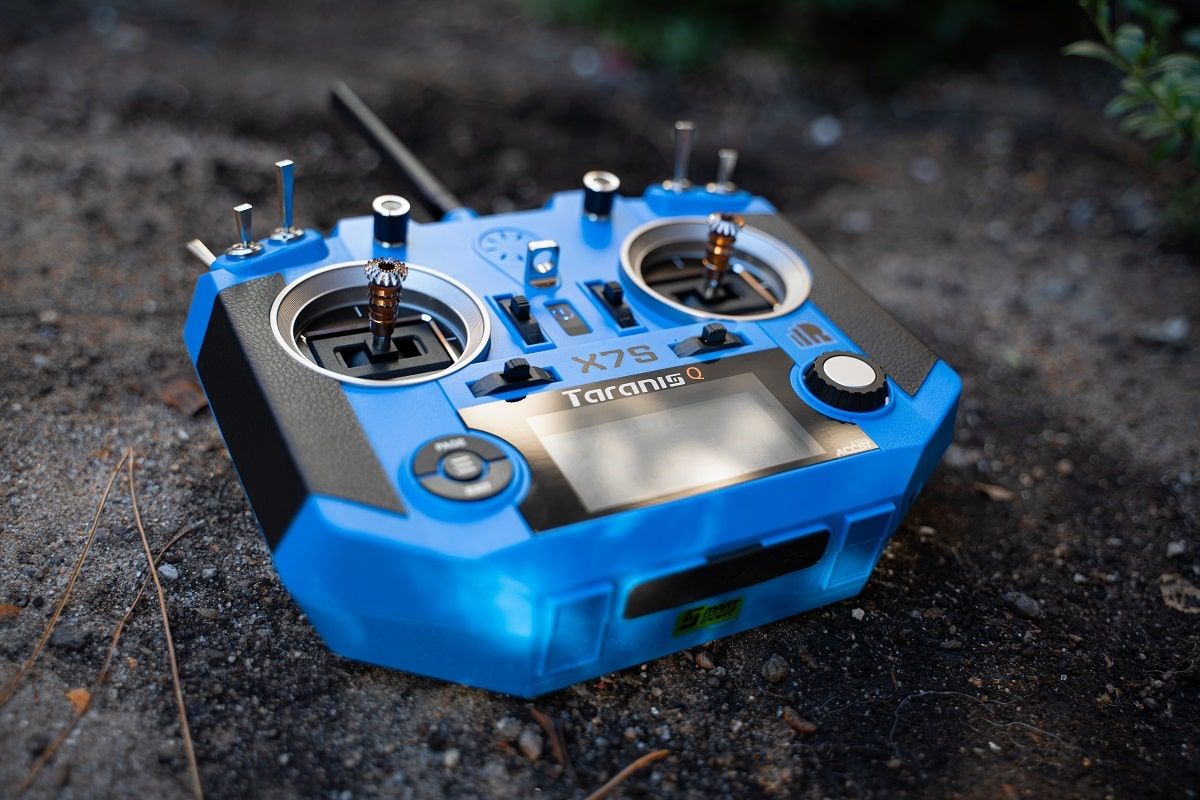 The 5 Best FPV simulator
1 LiftOff
Liftoff is one of the most popular simulators, mainly focused on drone racing. As if it was the Mario Kart of drones, this simulator offers 16 challenging environments to fly in and hosts competitions and leaderboards.
Not a fan of contests? No problem. You can always peacefully practice in the Free Flight and Freestyle modes.
Besides the racecourses, you can enrich your experience by customising your drone with the vast collection of quadcopter parts that the simulator offers (results in over a million possible combinations).
On the downside, LiftOff is sometimes referred to as a "polished video game of FPV", meaning some consider that it could be more realistic in some regards.
For instance, instead of having immediate access to all drone parts, you have to win them over specific in-game tasks (which can be a positive feature if you are into this dynamic).
Also, the drones in this simulator are said to be lighter/floatier when compared to real life (again, this is not an issue if you have this in mind while playing).
Approximate price: 20€
2 Velocidrone
Similarly to the last, Velocidrone was primarily designed for FPV drone racing.
Although its graphics are not as attractive as other simulators, Velocidrone is known for its reliable feel and excellent physics. This simulator also provides plenty of drone options, and most of them are replicas of real-life ones (which is excellent for developing preferences).
Velocidrone also resembles a game: it includes timed tracks that you must complete with obstacles to put your skills up to the test (instead of allowing you to fly around freely).
However, this simulator remains worthy amongst pilots because of how real the flying experience is.
Approximate price: 18€
3 DCL – The Game
As the name suggests, this simulator is more ludic rather than professional. DCL - The Game is the official videogame of the Drone Champions League, the world's largest live drone racing league.
One can say that it contrasts with Velocidrone: the graphics are very appealing (and consequently, resource-intensive on your computer), but the physics don't reflect real-life ones.
Nevertheless, the recreational aspect of this simulator does not make it a waste of time. That said, it includes different game modes that differ in difficulty:
Arcade (the easiest and less reliable for pilots), GPS and Angle (medium difficulty) and finally, Acro (the hardest and closest to the real-life experience).
If you have this in mind, you might improve your skills while playing.
Approximate price: 30€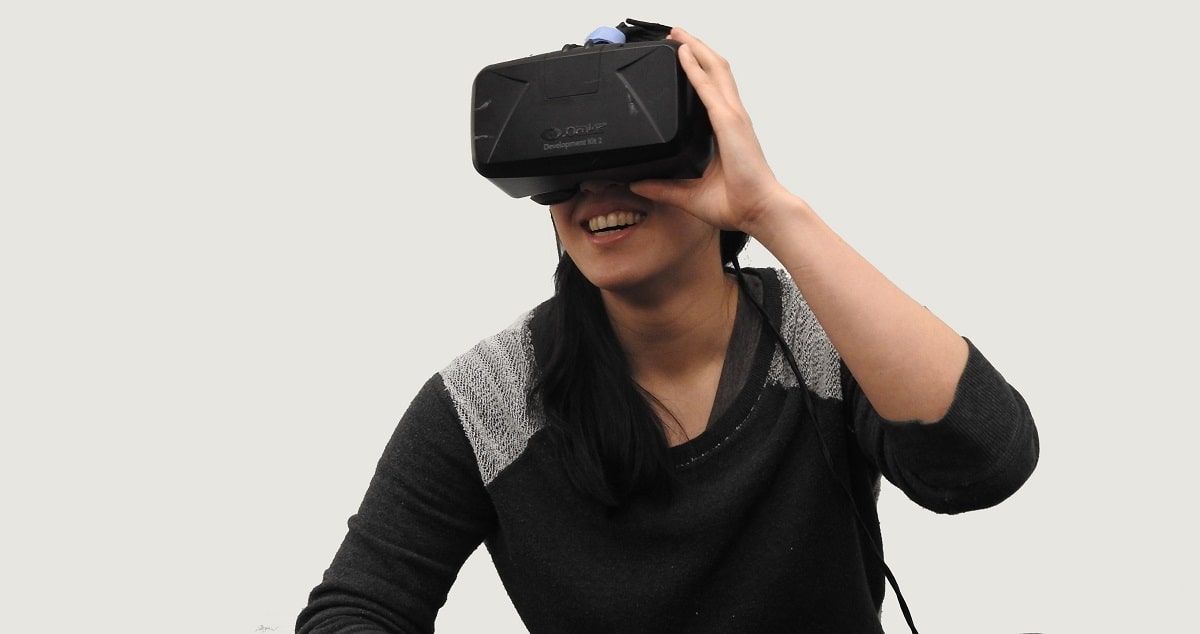 4 FPV Freerider
FPV Freerider is your beginner-friendly simulator.
The classical version is inexpensive, and its software is lightweight. In other words: it requires a low financial commitment, and your old computer will be able to handle it.
However, don't let the affordability of it fool you: FPV Freerider provides an impressive range of customisation options, six scenarios and a racetrack generator that can produce millions of routes automatically.
If graphics are a big thing for you, I encourage you to opt for the latest version (called "Freerider Recharged"). The features are superior while the main interface is similar to the classic one, and it is still relatively cheap and lightweight.
Approximate price: 5€ (classical version) and 9€ (recharged)
5 DRL drone simulator
DRL is the official simulator of the Drone Racing League, and it deserves the "simulator" status.
DRL flight simulator stands out for being instructional and authentic.
It has an extensive 54-mission tutorial (designed to make any beginner capable of flying drones through their courses), 24 maps, super realistic physics and numerous drone components (allowing more than 100 million combinations).
It is not as playful as, for example, "DCL - The Game", but it does an excellent job at walking you through what flying a drone is like. If you are not as much into the gaming side of things and aim to be flying an FVP drone by yourself, this is the simulator for you.
Approximate price: 9€
Rent or subscribe to your next drone
As you may have deduced by now, your simulator experience will be influenced by the type of drone you plan to acquire.
That said, it is a good idea to give some a try first. There's a lot to learn when it comes to drones. Get to know everything you need to know about drones. And, if you're interested in camera equipment in general. Head to our article on essential gear.
If you're all good to go and want to get started, you can rent or subscribe to a drone right away.
About the instructor
Adam Sadilek
Video Producer
Aarhus, Denmark
Adam is a videographer, photographer, and drone flyer based, who works with both small and large businesses to help them achieve their goal and visualize the powerful stories they would like to tell.
Best FPV Simulator FAQ
What is the most realistic drone simulator?
DRL drone simulator.
How much is the DRL simulator?
Around 8-9€.
Rent FPV drones from local creators.
Save up to 40%.
Global Coverage included.
https://images.wedio.com/images/listing_images/images/1946431/300x215/dji-fpv.jpg
https://www.wedio.com/en/fpv-drones
https://images.wedio.com/images/listing_images/images/1937729/300x215/ori-dji-fpv-combo-drone-3372.jpg
https://www.wedio.com/en/fpv-drones
Popular listings for rentals