A Complete Overview: Here Are the Best FPV Drones in 2023
Rent film gear from local filmmakers.
Rent film gear from local filmmakers.
Rent FPV drones from local creators.
Save up to 40%.
Global Coverage included.
https://academy-cdn.wedio.com/2021/10/drone-in-desert.jpg
https://www.wedio.com/en/fpv-drones
Humans learned how to do a lot of cool things. Unfortunately, flying was not one of them (don't take this personally, Ryanair).
I have good news. Nowadays, perhaps that's not so impossible after all.
Even though you can't be a bird... you can be a drone.
Let's dive into the concept of FPV drones so we can get you off-ground with some of the best out there.
wedio top picks
Best FPV drones
What is an FPV drone?
An FPV drone grants you the most immersive and interactive flying experience.
Instead of looking at the drone from outside, you will be looking through the drone's eyes.
Such is possible because its camera not only records, it transmits a live video that you receive either on a monitor (a high-end screen or simply your smartphone) or video goggles (for a more intense experience).
Without a doubt, this type of drone will improve all your drone activities: from photography, exploring new sites, casual acrobatics, and of course, drone racing.
Generally speaking, traditional drones and FPV ones are not that different, and they share similar designs and operate identically. You can fly your FPV as a regular drone, and conventional drones can often be adapted to work as FPV's.
However, FPV drones sometimes require DIY installation and are more prone to accidents (that's why there are FPV simulators for pilots to practice). Undoubtedly, the main difference concerns the flying experience: First Person View drones give you a genuine perception of speed, manoeuvres, etc.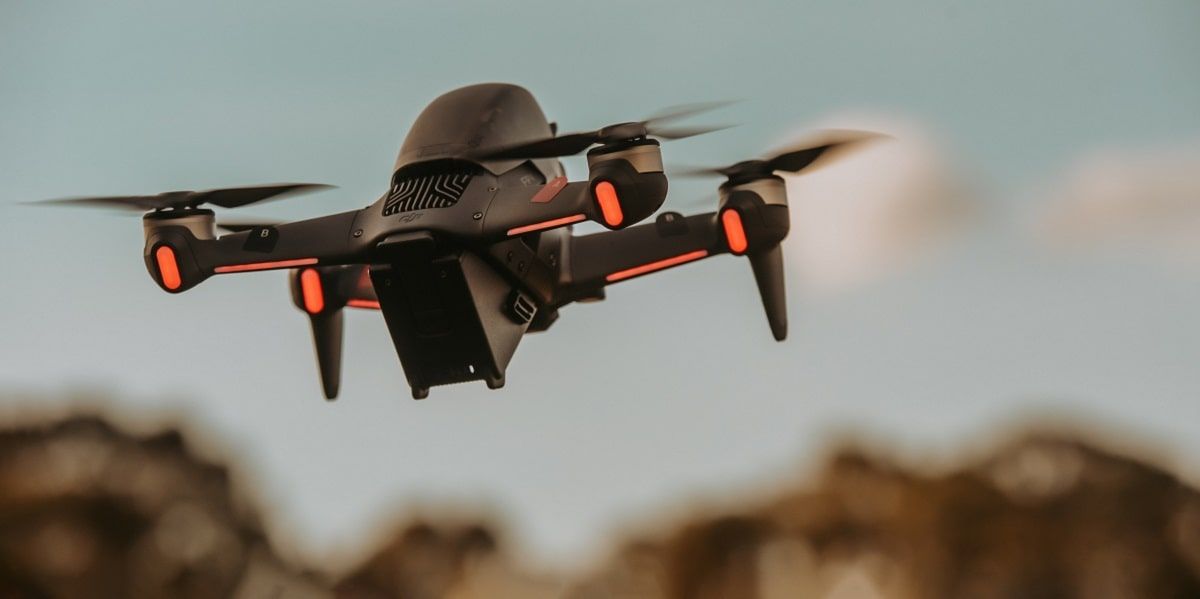 The different FPV Drone Types
Ready-to-fly
As the name suggests, RTF drones come out of the box ready to fly. This means that these models arrive with everything you need to start piloting.
They include the actual drone, an RC transmitter (the controller), a receiver, and a battery (sometimes even a cheap charger for that battery).
Some kits come with extras as FPV gear, cash kits, and higher quality battery chargers.
Ready-to-fly drones are perfect for beginners, as you typically don't need to buy any other parts, and no DIY assembling is required.
Bind-and-fly
Similarly to the previous, bind-and-fly models are pre-built and include everything you need except for a transmitter.
The good news is that these drones already incorporate a receiver, which means you can connect any transmitter of your liking.
Also, sometimes you will need to get your batteries to get these drones completed.
Kits
Most drone enthusiasts want to build their drones. If you are familiar with a drone's components and wish to customize your vehicle, buying FPV kits is the right choice for you.
There are various kits out there: affordable, expensive, complex and simple to put together. It's all a matter of your budget, DIY skills and the product you aim to achieve.
One of those build your own type of operators? Learn how to build your own FPV drone.
DIY racing drones
As a drone racer, personalizing your vehicle can be one of the most exciting parts of the process. Unlike a regular DIY drone, racing drones have a specific purpose, which means you'll be looking to improve specific characteristics such as flight speed, agility at dodging obstacles, wide signal range and prolonged flight time.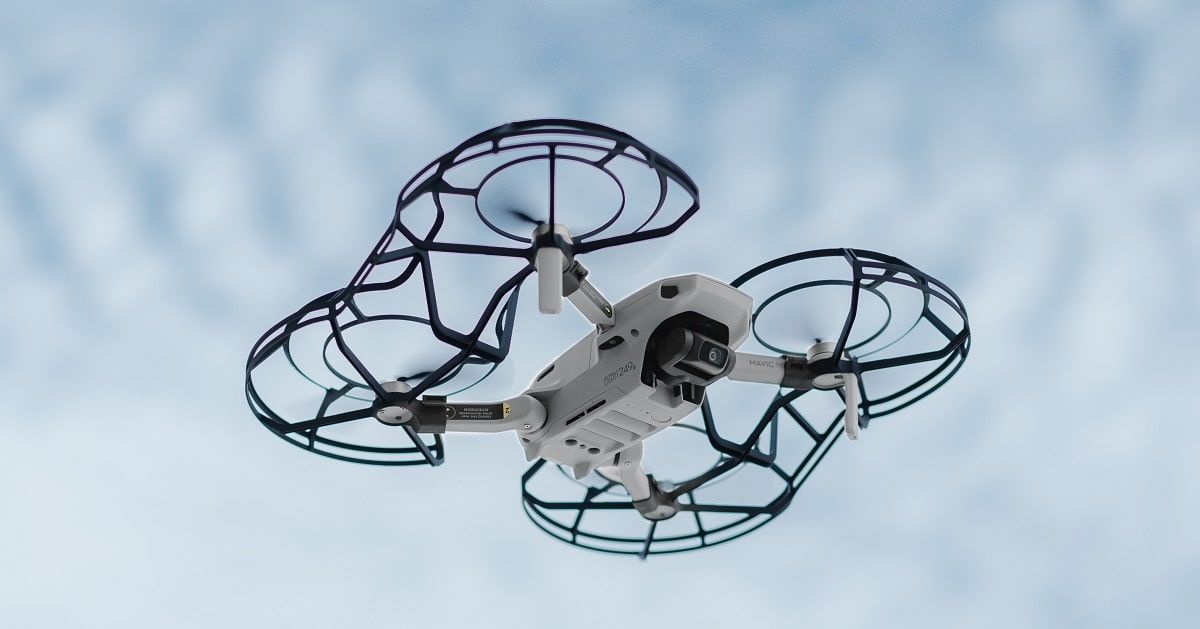 The 5 best FPV drones
1. DJI FPV Combo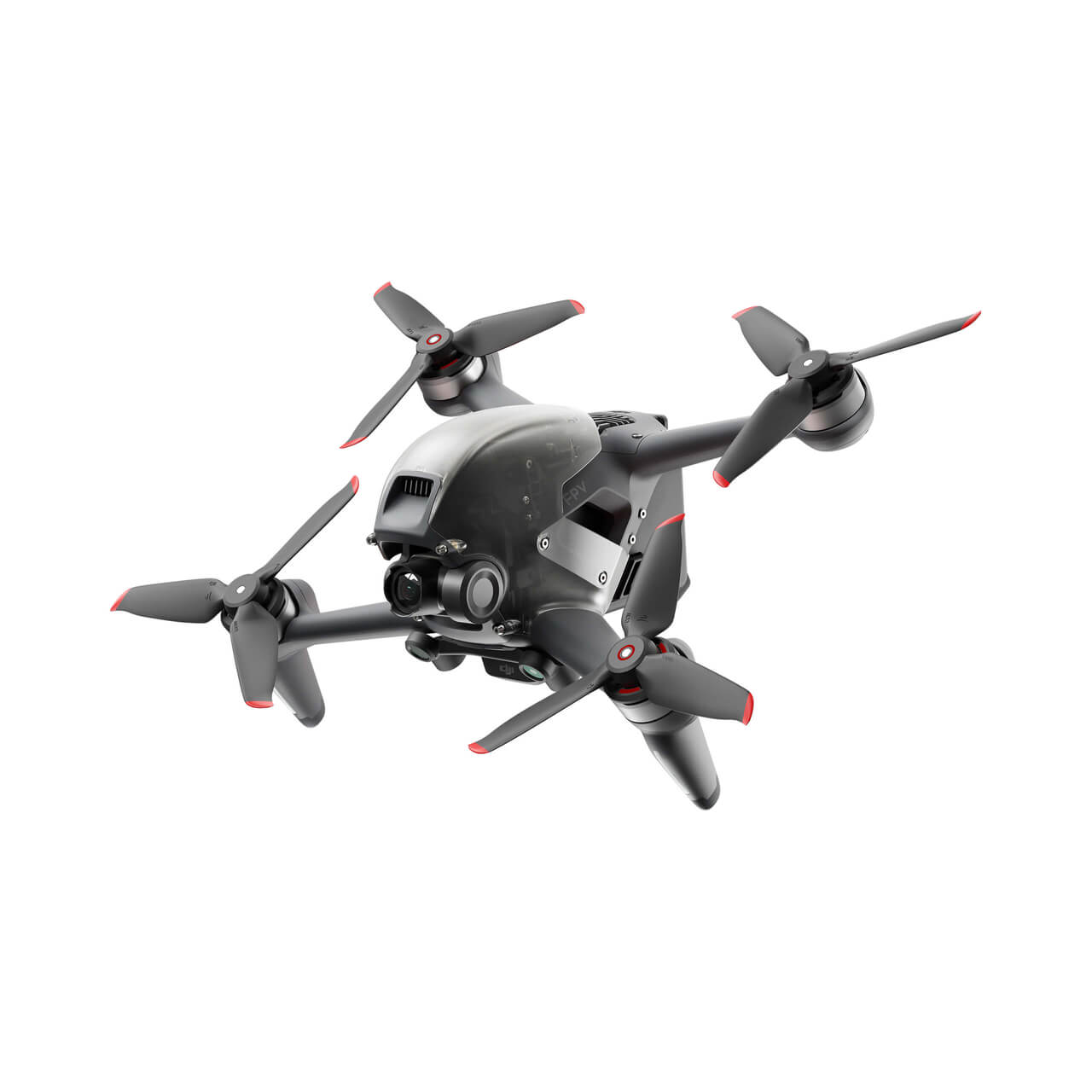 DJI FPV Combo
Flight battery life

– up to 20 minutes

Superior visuals

– OcuSync 3.0 transmission

Top speed

– max speed of 86 miles per hour
The DJI FPV is the first FPV drone by this high-quality manufacturer, and it will not let you down.
It stands out for its battery (which allows your drone to fly up to 20 minutes, whereas other drones typically last for 10 minutes maximum), superior visuals (the OcuSync 3.0 transmission concedes sharp video without static disturbances) and speed (max speed of 86 miles per hour).
However, if you are a beginner, you may want to think twice before getting this drone as the fast speed can represent an unwanted complication.
2. EMAX TinyHawk 2
EMAX TinyHawk 2
Ideal

– very popular indoor racer

Top speed

– around 50 km/h

Body

– durability, ease to fly and stability
TinyHawk 2 is considered one of the best mini-drones in the market and a very popular indoor racer. Besides being affordable, this drone comes with a quick-start guide and spare props, making it a good option for newcomers.
It is considered to have speed (top speed around 50 km/h), durability, ease to fly and stability. Plus, TinyHawk 2 comes with an LED system (which doesn't bring racing benefits but is still pretty cool).
Unfortunately, if you wish to use your drone outdoors, this might not be the drone for you (its frame is very light and not suitable for windy weather).
3. iFlight ProTek35 4S CineWhoop FPV
iFlight ProTek35 4S is considered by many the best cinematographic FPV drones. It is easy to put together and transport, it has a good battery life (the 4S battery allows about 10 minutes) and a new lighter design that improves the flight experience.
The motors have also been improved: they are faster (capable of flying at around 120 km/h) and less noisy.
Not all are good news: some state that the onboard camera is not good enough, which means you may have to purchase one.
4. EMAX Hawk Pro FPV drone
EMAX Hawk Pro FPV
Body

– good resistance

Ideal

– allows designers to create their customizations

Top speed

– up to 100MPH
Considered to be "the fastest mini 5" Race FPV drone", EMAX Hawk Pro is well-ranked.
Pilots appreciate it for its velocity (it speeds up to 100MPH) and resistance (if you want to fly at 100MPH, you'll want a drone that can handle a few crashes).
Additionally, EMAX Hawk Pro is perfect for DIY fans as it offers a mounting system to allow designers to create their customizations.
Again, if you are a rookie, this drone may be too much to handle, and it is more suitable for intermediate to advanced drone pilots.
5. Walkera F210 Professionals
The Walkera F210 has impressive speed, strength, and high-performance features.
Besides being equipped with a high-definition camera, this drone has a night vision lens that allows you to fly in the dark and a photosensitive sensor that makes the camera adjust to the environment's brightness (in short, you own a bat).
The downside is that it only allows you to see real-time footage (it doesn't take pictures or record videos).
Shockproof, 12 Minutes of flight time and a top speed of 50 mph... I would say it's a good choice.
Rent or subscribe to your next drone
If you read until here, I'm assuming you're interested in getting an FPV drone (or at least trying it out).
Don't wait any longer; rent or subscribe to your next drone.
Or, take a step back and discover more gear. Head to our article on essential camera equipment.
What is the best FPV drone?
DJI FPV Combo
What is the best FPV racing drone?
DJI FPV Combo
What is the fastest FPV drone?
EMAX Hawk Pro FPV drone
Are FPV drones illegal?
No.
Rent FPV drones from local creators.
Save up to 40%.
Global Coverage included.
https://images.wedio.com/images/listing_images/images/1946431/300x215/dji-fpv.jpg
https://www.wedio.com/en/fpv-drones
https://images.wedio.com/images/listing_images/images/1937729/300x215/ori-dji-fpv-combo-drone-3372.jpg
https://www.wedio.com/en/fpv-drones
Popular listings for rentals