The 14 Best DAW: Softwares to Create an Awesome Soundtrack
Rent film gear from local filmmakers.
Rent film gear from local filmmakers.
The software tool you use to compose music is known as a DAW - Digital Audio Workstation. DAWs made music production easier than it has ever been, and they're only getting better! If you're just getting started on a song or nearing the end of the mastering process, you'll require sound recording technology.
However, how can you tell which one is the best fit for you? This quick guide will assist you in finding the ideal DAW. Simply select the attributes you want, and the best option(s) will appear. So, if you wish to stop looking for music and begin creating it, you've come to the right place!
If you want to learn more about the concept of sound and how to design it, you're in luck! We wrote an article explaining the basics of sound design.
What is a DAW?
A digital audio workstation is a piece of software that allows you to compose, produce, tape, combine, and edit audio. Multiple sound sources can be mixed on a time-based grid using DAWs.
DAWs can be as simple as a single software programme on a laptop, as sophisticated as a piece of integrated stand-alone equipment, or as simple as a complex combination of several components controlled by a central computer.
Music, songs, speech, radio, television, soundtracks, podcasts, and sound effects are produced and recorded using DAWs. In short, DAW is a piece of electronic equipment or software that allows you to record, edit, and create audio files.
How to choose the best DAW for you?
While choosing which DAW to utilize for your music, you must keep certain things in mind. Number one is that they all ultimately produce the same thing: make music – regardless of their appearances or procedures.
Your selection of DAW will appear less significant when you know the fundamental metaphors of digital music production. The key distinctions between them are primarily in terms of features and workflow.
So, before picking up the best DAW for you, you can try them all out to see which one best suits your needs. If you're searching for a quick tip, we recommend the below.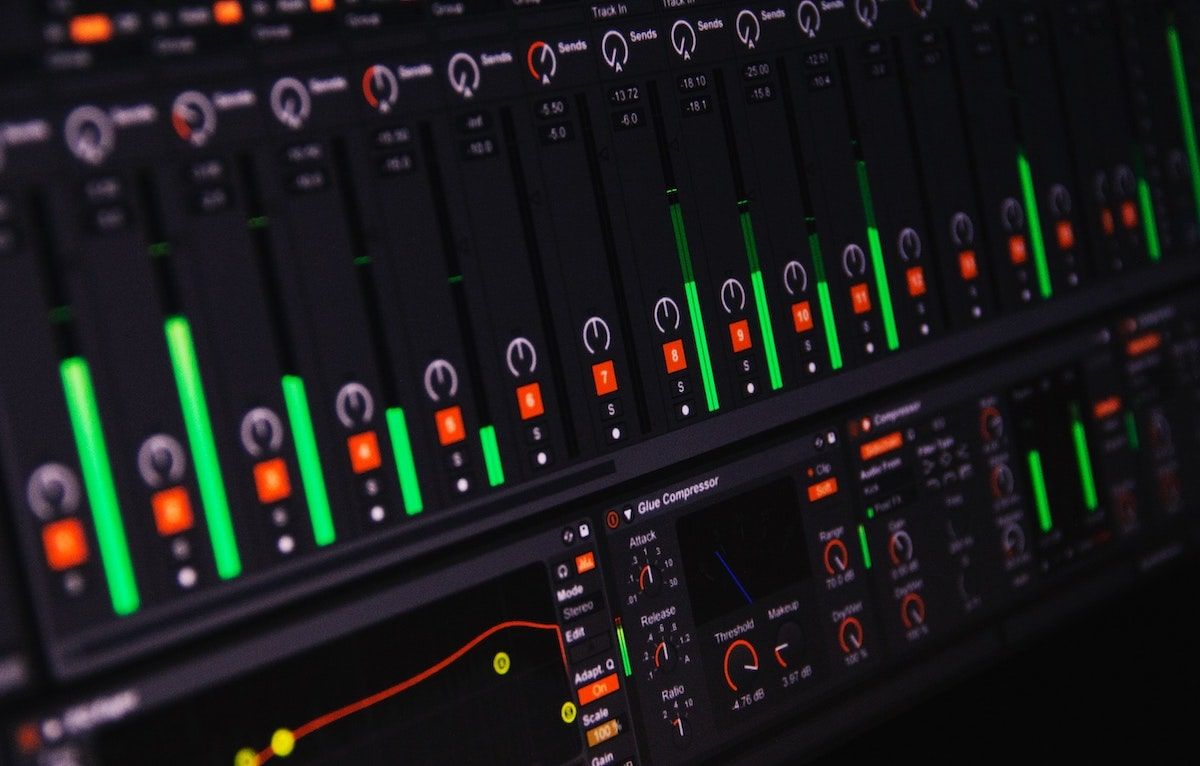 14 of the best DAW softwares
1. Ableton Live
Versions: Intro and Standard
Suite Interface: PC/MacSystem
Pros
Quick and Dynamic process
Topnotch built-in gadgets
Numerous countless pros
Cons
The most recent upgrade does not appear to be as significant as previous versions.
Plugin lag adjustment continues to be an issue for a handful of the effects.
Price: From $99/£69/€79
2. FL Studio
Compatibility: PC/Mac
​​A number of new features were added in version 20.6. Meanwhile, version 20.7 provides you with the tools to create a social media-focused music video, while version 20.8 improves the software "quicker and much more accurate."
Pros
Useful for EDM producers
Worth money
Free updates
Cons
GUI is a little cluttered
Price: From $99/£76/€99
3. Apple Logic Pro
Versions: Standard
System requirements (Mac): macOS 10.13.6 or later, 64-bit processor
Feature - Ableton-style feature Live Loops allow you to play around with concepts before they're recorded on the primary sequence. A significant milestone sequencer, entirely revamped samplers, and toolkits for digital beatmakers are also included.
Pros
Excellent value
Tried and used workflow
Lots of content
Cons
Only for Mac
Launch price: $200/£200/€230
4. Steinberg Cubase
Price: From $100/£85/€89
Versions: Elements, Artist
ProCompatibility: PC/Mac
Features - Virtual studio technology, development of a world-class audio editor (WaveLab), and survival of the software piracy era.
The many good plugins, vast sound library, and massive functionality for new purchases
Pros
Fantastic history and loads of development
Refined workflow
Good balance of features on each of the packages
Great history and lots of development
Refined workflow
Good balance of features on each of the three versions
Cons
5. PreSonus Studio One
Price: From £100/£85/€95
Versions: Prime (free), Artist, Professional
Compatibility: PC/MacSystem requirements
Features: Beginners or producers who want a simple UX without sacrificing a full-featured DAW. Quality hardware at affordable prices
Pros
All-rounder
Productive workflow
Mature, stable and contemporary
Cons
A relentlessly busy interface which can be overwhelming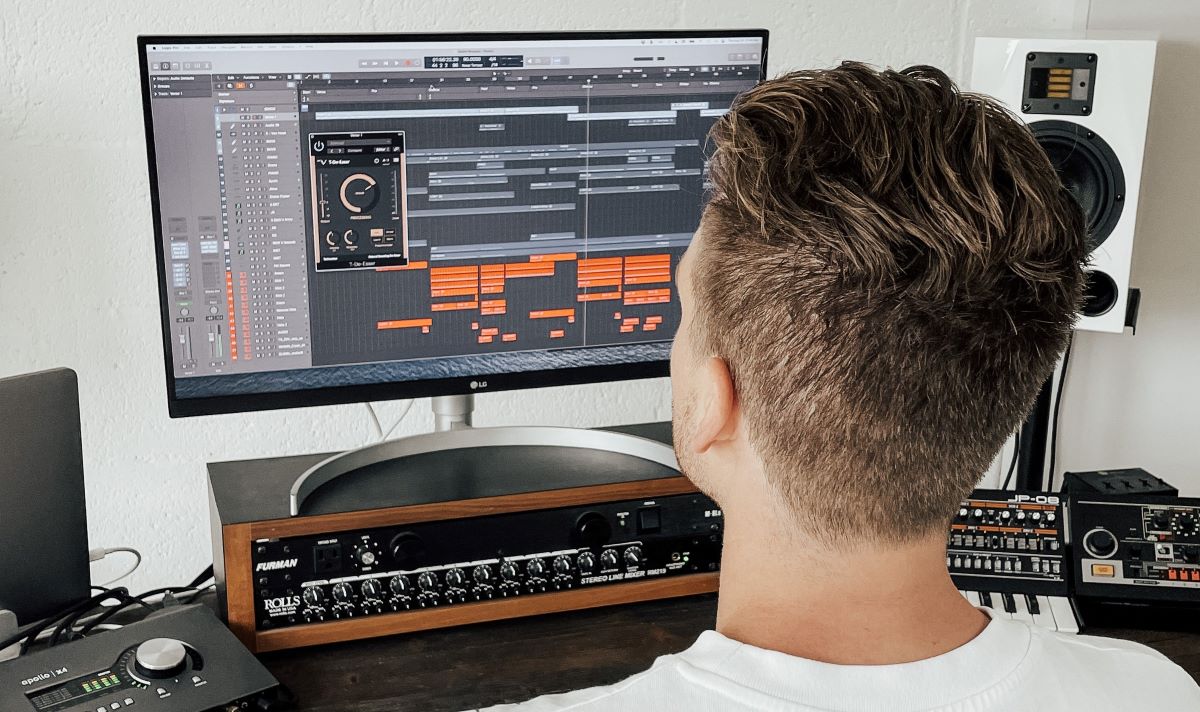 6. Cockos Reaper 6
Price:
Compatibility:
Features - Reaper is a remarkably affordable cross-platform DAW with a tiny footprint and sophisticated MIDI/audio routing capabilities. The demo is fully functional.
Pros
A well-built DAW system with a wide range of features.
Affordably priced
It's highly configurable because of its skinnable UI and open source code.
Cons
There aren't many plugins or add-ons included.
7. Reason Studios
Price: From $99/£69/€79
Versions: Intro, Standard, Suite
Compatibility: PC/MacSystem requirements
Pros
A fantastic SSL-style mixer.
As a plugin, you can utilize its devices.
Cons
The hardware-inspired style will not appeal to everyone.
8. Audacity
Audacity is downloadable and runs on all OS systems. It provides everything you need for audio input on a timeline without any additional features.
It can't use instruments like VST synths because it can't capture MIDI, and plugin modifications must be performed dangerously offsite. Hence, Audacity might not be the best choice for a full mix.
On the other hand, Audacity may be the most incredible place to start if you're just learning the basics of imaging technology.
Price: Free
Pros
A free audio editing and creating tool with a lot of capabilities.
Cons
Following MuseScore's takeover, there are concerns regarding privacy and malware.
9. Bitwig studio
Versions: 16-trackStandard
Compatibility: PC/Mac/Linux
System requirements (PC): Windows 7 or later (64-bit),
Bitwig lets you mix the clippings launchers and the traditional organizer for a unique and significantly quicker workflow.
Bitwig is still the only DAW that offers full modulation. Modulation allows you to generate unusual movement and colour to any sounds with extraordinarily high degrees of design.
Pros
Flexible modulation mechanism
Built-in modular environment
Truly innovative feature set
Cons
Ableton Live continues to throw a shadow.
10. Apple Garageband
Launch price: Free
Compatibility: PC/Mac
System requirements: macOS 10.13.6 or later
Beginners and non-music can just arrange the included audio loops. Still, there's also a good number of software devices, digital sound recordings and a solid number of digital guitars amplifiers and stompboxes.
Drummer is extraordinary for automatic generation beats, Smart Controls make sound editing more enjoyable, and that you can even manage the software with the Logic Remote iPad app.
Free with all Macs
Pros
Very easy to use
Ready-made upgrade path
Cons
11. Avid Pro Tools
Price: From $30/£25/€28 a month
Versions: First, standard and Ultimate
Compatibility: PC/Mac
You may now modify tracks and timeline sections while the music is playing, allowing you to play around with effects, presets, loop points, and other features without having to stop the song.
There's also Avid Cloud Collaboration for cloud-based work storing, as well as the Avid Marketplace for connecting with other sound professionals.
Pros
A true industry benchmark
A free version is available to get you started.
Has a more modern workflow now.
Cons
Suited for linear recording.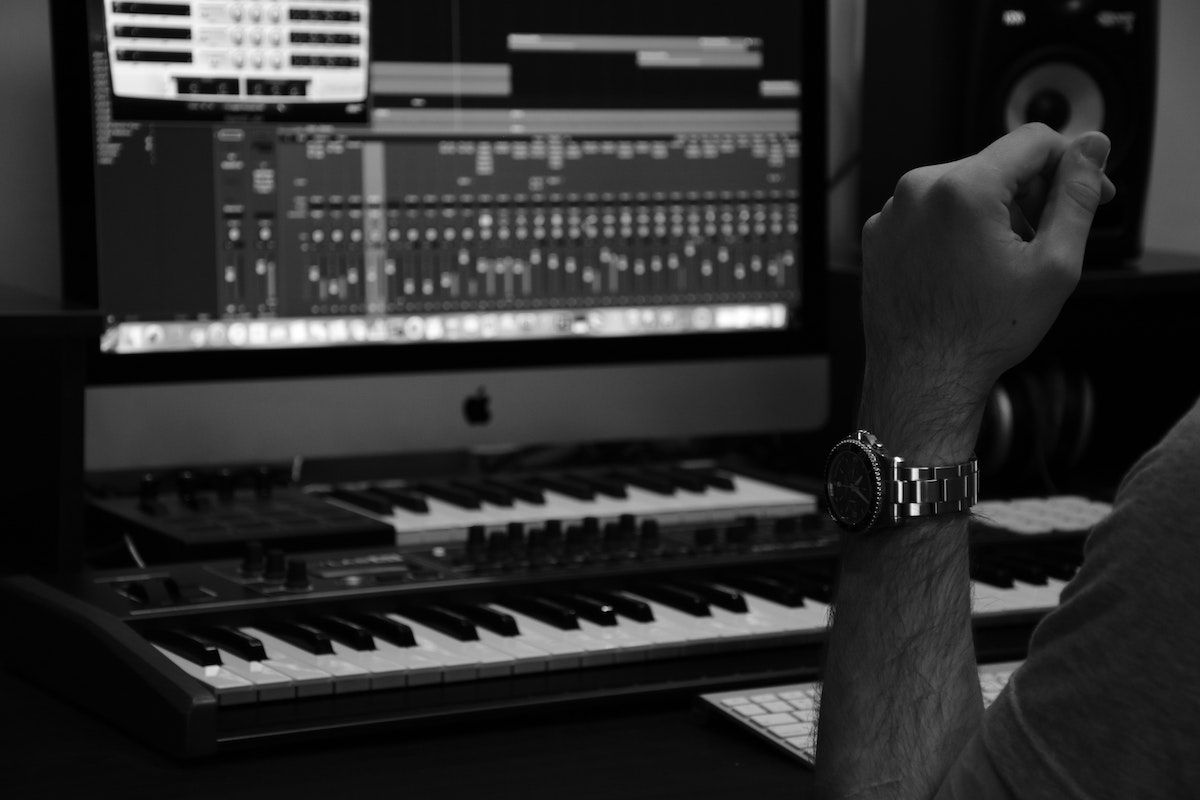 12. Cakewalk by BandLab
Price - Free of charge
Version - Standard
Compatibility - PC
Free software accessible and no third-party material in the premium version. The package includes the Skylight user interface, ProChannel components, and a 64-bit mix engine.
Pros
Flexible
ProChannel modules
Customizable Skylight interface
Cons
There isn't a Mac version.
13. Acoustica Mixcraft
Price: From $99
Versions: Recording Studio, Pro Studio
Compatibility: PC
More computerized systems, audio processing files, new effects and sounds, and the ability to translate audio files are all included in Mixcraft 9.
Pros
It is simple to use.
Will not quickly outgrow.
A good library of content
Cons
There isn't a clear upgrading path.
14. Harrison Mixbus 32c
Price : From $115 to $447
Compatibility - PC
Mixbus is the perfect DAW for analogue enthusiasts looking for a less priced digital alternative to bulky controllers. Harrison has refined the method of making inline combining consoles.
From Herbie Hancock to the Smashing Pumpkins, Harrison's equipment has been used to create a slew of hits. On your PC, Mixbus recreates the unique sound and functionality of its consoles. If you prefer the layout of a console to that of a traditional DAW, check out Mixbus.
Pros
It sounds excellent
It's excellent for recording and editing
Cons
Not for beginners (especially those who have never worked with analogue equipment)
The quality of life for MIDI Features may have been better.
What's next?
The best DAW for you is the one that creates music simply, so try out demos of all the programmes you're exploring. Consider your work process and the features that are essential to you in digital audio processors.
Before making a purchase, make sure your desired DAW is suitable with your gadgets and any plugins you consider necessary to your workflow.
If this article made you want to learn sound design, you could be working on making sound for films in the future. Consider learning about filmmaking in general, to understand the role of sound in film better.
Best DAW FAQ
What does DAW stand for?
A digital audio workstation (DAW) is a piece of software that allows you to compose, produce, record, mix, and edit audio and MIDI files.
Which is the best daw for beginners?
Reaper is one of the best DAWs for beginners.
Popular listings for rentals