Explore the 9 Best Compact Cameras in 2023
Rent camera gear from local creators.
In terms of functionality, lens performance, and picture quality, several of the top compact cameras can compete with DSLRs and mirrorless cameras.
The greatest compact cameras don't give up many capabilities or higher resolution, but they're compact enough to carry in a pocket.
Many DSLR and mirrorless camera owners also invest in a high-end small camera to use on excursions and outings when a full-size camera would be impractical.
Below are some excellent compact cameras for you to rent if ut suit your needs.
wedio top picks
Best Compact Cameras
The 9 best compact cameras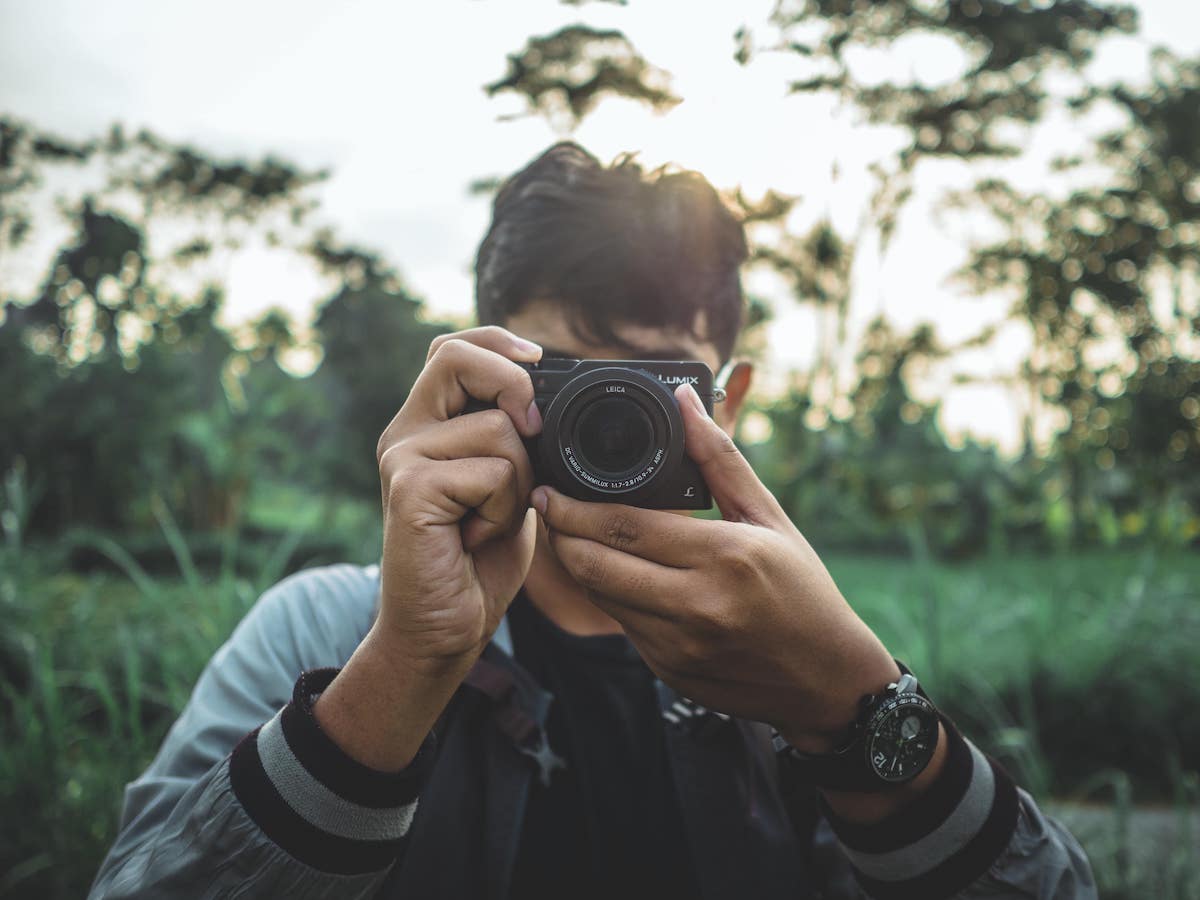 1. Panasonic LUMIX ZS80
Panasonic LUMIX ZS80
20MP

– 1/2.3 BSI-CMOS Sensor

ISO

– 80 - 3200 (expands to 6400)

4K at 30fps

– and FHD at 60fps Video Recording
Key features
Panasonic ZS80 is in portable size and comes with a 30x zoom range. It has a smaller grip and thumb rest than many competitors, and a control ring around the lens may be set for easy adjustments like zoom and focus.
Although the sensor is small and the camera's shooting capabilities are good.
While the 24-70mm (35mm equivalent) lens range isn't as wide as the RX100 VI and RX100 VII, it does have a wider f/1.8-2.8 aperture.
The 2.36 million-dot viewfinder is discreetly hidden when not in use, and optical image stabilization inside the lens keeps everything stable.
You may wish to use it with a different grip for better control, but if you need a robust compact that fits in your pocket and you don't want to spend a fortune on it, the RX100 IV will suffice.
Pros
Excellent sensor for such a compact camera
Ingeniously hidden viewfinder
Cons
LCD is not touch-sensitive
Imperfect EVF
2. Panasonic LUMIX LX100 II
Panasonic LUMIX LX100 II
17MP

– Four Thirds CMOS Sensor

ISO

– 200 - 25600 (expands to 100)

4k at 30fps

– and FHD at 60fps Video Recording
Key features
Sensor: 1.33in multi-aspect four-thirds sensor with 17 megapixels
Leica DC high-speed lens, f1.7-f2.8
Panasonic has managed to develop an excellent compact set-up with the latest edition of the LX100 II, which employs micro four-thirds sensor technology, which is somewhat smaller than some of the crop sensors used in the most compact bridge, and DSLR cameras.
When combined with a lens that folds down snugly into the camera's body, you can slide it into your pocket and take it with you wherever you go, which we thought was a great feature for taking this camera on the road.
An easy-to-use, flexible camera that would be a good investment for any beginner or professional photographer
Pros
Travel friendly
Good image quality
Adequate body-mounted controls
Cons
Slow zooming
Fixed rear screen
3. Canon PowerShot G1 X Mark III
Canon PowerShot G1 X Mark III
24.2MP

– ISO 100-25600, ISO auto (100-25600)

CMOS sensor

– Dual Pixel autofocus for stills and video

1080/60p video

– 9fps burst shooting (7fps continuous AF)
Key features
APS-C sensor (22.3 x 14.9 mm CMOS)
Lens: f/2.8 - f/5.6
For DLSR users or more experienced photographers seeking something a little more compact, we thought the G1X Mark III would be a superb choice.
It has the same crop sensor as the Canon 80D (which is not available now), so you get a lot of bang for your buck, even if it is a few hundred pounds more than some of the other options on this list.
This is the arrangement we'd recommend if you're a DSLR user or a more experienced photographer wishing to downsize or have a second camera for B-roll.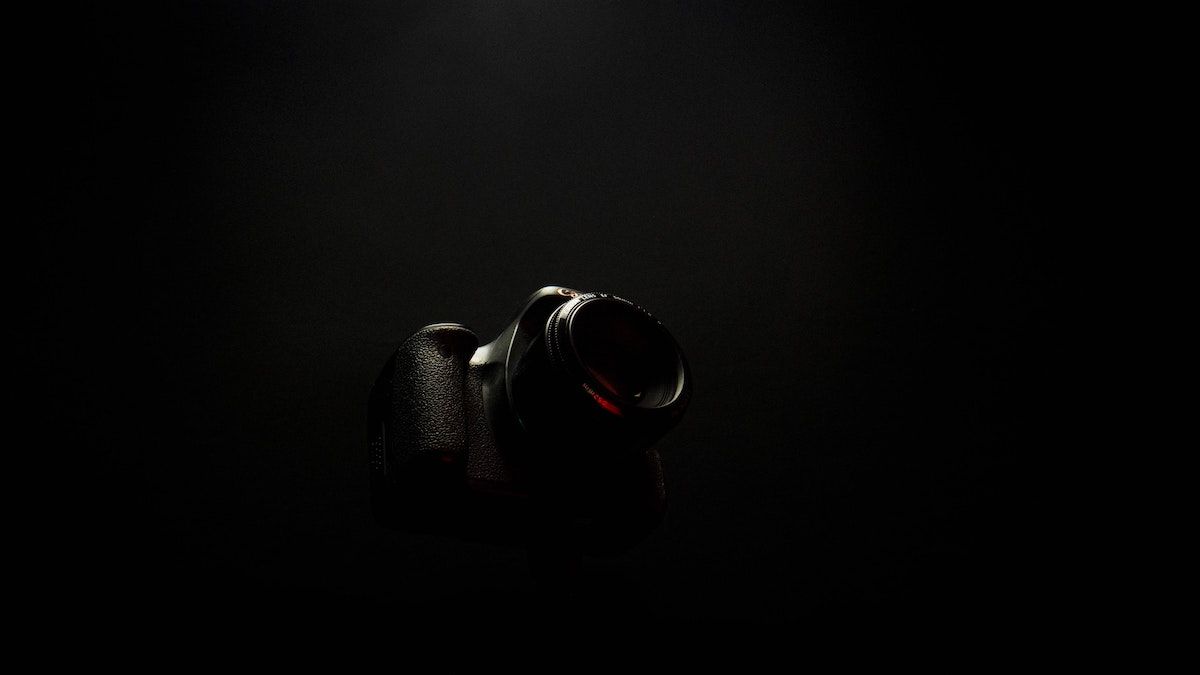 Pros
Small body
Large sensors
Refined touchscreen controls
Cons
Limited zoom range
Captures videos at 1080p
4. Canon PowerShot G5 X Mark II
Canon PowerShot G5 X Mark II
20MP

– 1"-type stacked CMOS sensor

24-120mm equivalent

– F1.8-2.8 lens

4K/30p, 1080/60p video with IS

– 1080/120p slow motion
Key features
The G5 X 2 is a significant step forward in design and specifications for the series. The DSLR-style shell has been replaced with a streamlined body that is still comfortable to hold but much easier to slide into a pocket.
A new 20.1MP stacked CMOS sensor, powered by Canon's DIGIC 8 processor, can take uncropped 4K video, while a new 24-100mm lens has a wide focal range and a reasonably wide maximum aperture.
The G5 X Mark II is well-rounded and enjoyable to use, with consistently good image quality, quick focusing, and a robust feature set.
Pros
Good handling for a small body
Clear, useful EVF
Cons
High cost
Low battery life
The lens can be a little soft at longer focal lengths
5. Canon PowerShot G7 X Mark III
Canon Powershot G7 X Mark III
1″ (13.2 x 8.8 mm)

– BSI-CMOS + 20 MP

Weight 304 g (0.67 lb / 10.72 oz)

– 24–100 mm lens

Articulated LCD Tilting 3″ Screen

– Max aperture F1.8–2.8
Key features
While the newer ZV-1 has primarily eclipsed the G7 X Mark III, it still offers a lot. For vloggers, we recommended the PowerShot G7 X Mark III.
This little camera, popular among YouTubers, can shoot uncropped 4K video using the entire width of its 1-inch sensor and has a 3.5mm mic connection for better sound clarity.
The G7 X Mark III can also live-stream footage to your preferred site, be it YouTube, Facebook, Twitch, or something else entirely, allowing you to expand your vlogging choices.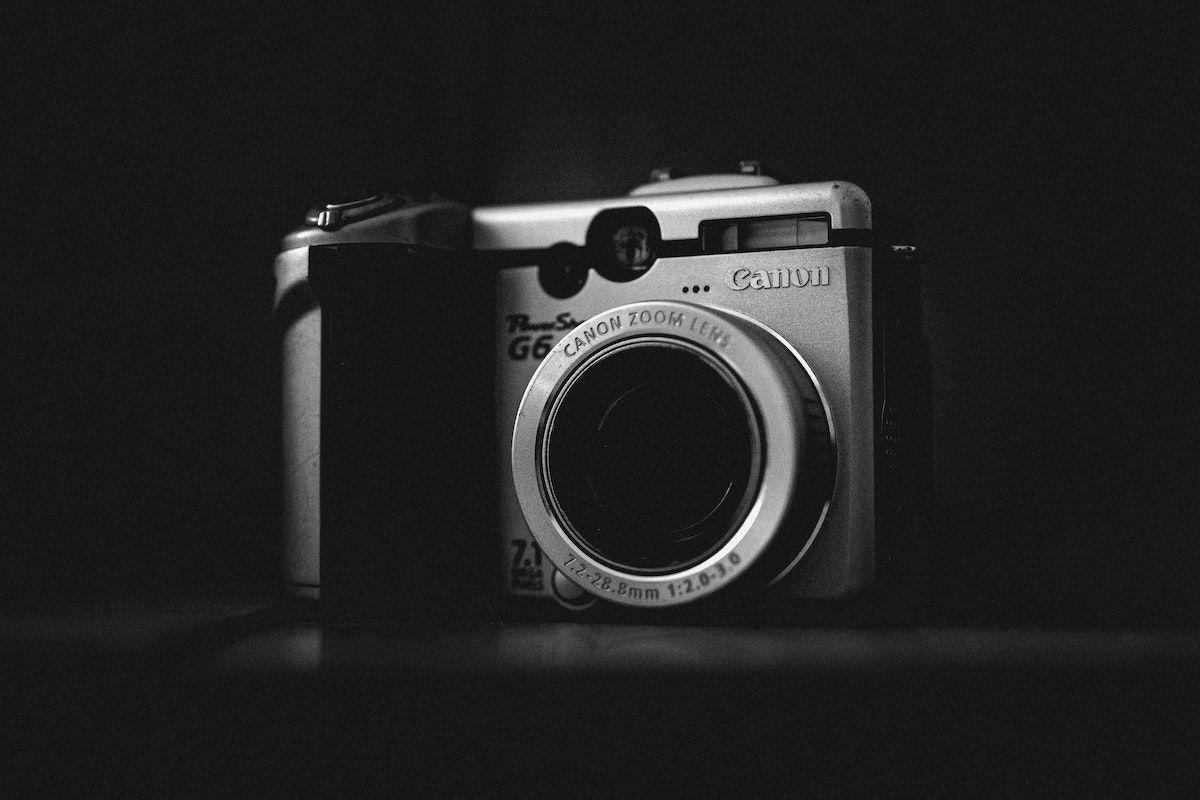 Pros
Live streaming
Uncropped 4K video
Cons
No viewfinder
No hot shoe for mics
6. Sony CyberShot RX100 VII
Sony CyberShot RX100 VII
20MP 1"-type stacked-CMOS sensor

– with built-in DRAM

24-200mm equivalent

– F2.8-4.5 zoom

90 fps 'single burst' mode

– High speed video at up to 1000 fps
Key features
On a variety of levels, the Sony Cyber-shot RX100 VII is outrageous.
The 24-200mm zoom range in such a compact body, the pop-up electronic viewfinder in a camera that appears too small to have one, and the good-sized 1-inch 20.1MP sensor are all pluses.
It can also shoot a 4K video, which is excellent, but things start to go odd after that. This camera features a 357-point phase-detection autofocus system, a continuous shooting speed of 20 frames per second (up to 90 frames per second in Single Burst mode), and a 0.02sec AF response time with Real-Time AF tracking.
Sony's S-Log2 and S-Log3 video modes are also included for high-end video recording and color grading – all in a pocket-sized camera.
Pros
Smaller size
Wide zoom range
4K video and fast burst shooting
Cons
7. Sony ZV-1
Key features
Lens: 24-70mm f/1.8-2.8
The Sony ZV-1 is the greatest tiny camera option for video rather than stills. The ZV-1's greatest strength is its video capabilities.
These features include class-leading autofocus, which allows it to lock on to people and move objects in your picture with tenacity, as well as exceptional video quality with its 20.1MP 1-inch sensor.
There's also a 3.5mm mic port for using an external microphone to improve audio quality, as well as a hot-shoe for mounting.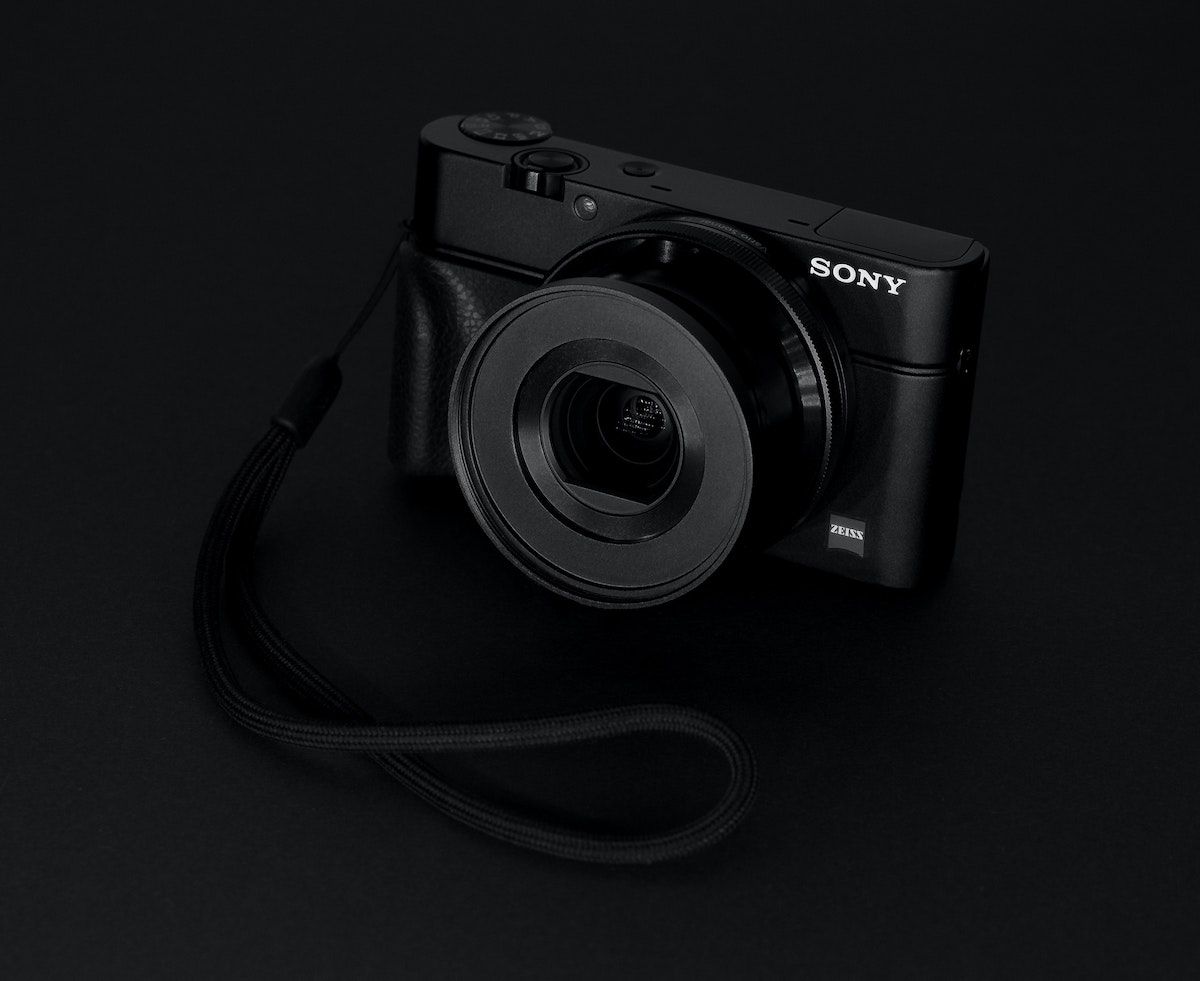 Pros
Good video capabilities
Autofocus ability
Mic port
Cons
8. Fujifilm X100V
Fujifilm X100V
26MP X-Trans sensor

– Built-in 4-stop ND filter

Up to 4K/30p with Eterna film sim

– and F-Log internal capture

Weather-sealed

– Tilting 1.62M-dot touchscreen LCD panel
APS-C CMOS image sensor with 26.1MP
23mmF2 lens is a brand new design.
The Fujifilm X100V is a visually appealing camera that we'd use repeatedly. It's ideal for street photography with a fixed 23mm lens and a beautiful retro style. The bundle is somewhat let down by the excessive pricing.
So, we believe that other solutions will perform just as well for this amount of money.
Pros
4K video
Tilting touchscreen
Improved sensor and focusing
Cons
For a complete weather seal, a filter is required
9. Leica Q2
Key features
Leica Q2 is beautiful and capable of shooting excellent images, even though it's a bit of a wildcard.
First and foremost, you must accept the concept of a camera that can only take black-and-white photographs – it is not for everyone.
Because it's a Leica, the price tag will make your eyes wet. Those willing to put in the time and money will be rewarded with a stunning body design, a superb 47.3MP full-frame sensor and 28mm f/1.7 lens, Cinema 4K video capture, minimum external controls, and an excellent viewfinder and screen combo.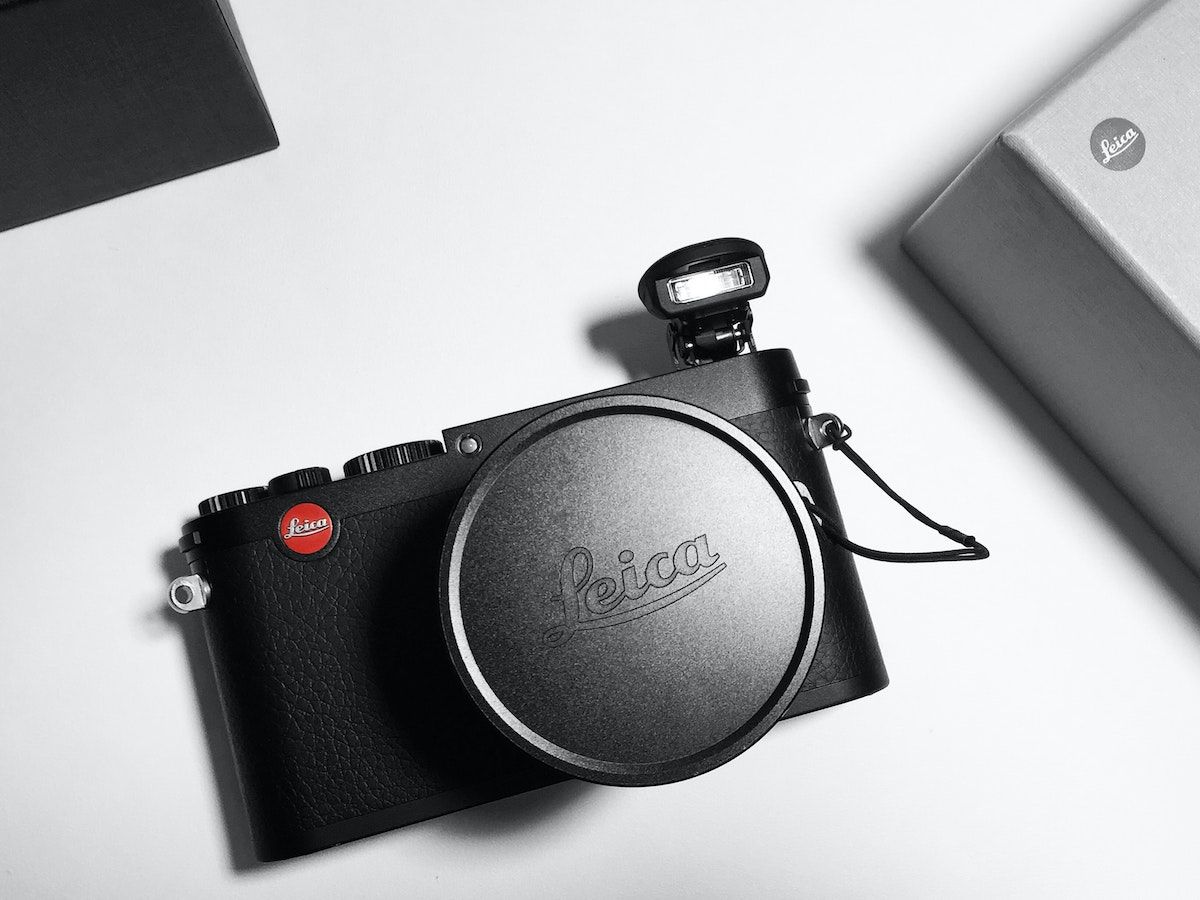 Pros
Superior Summicron 28mm f/1.7
Full frame 47MP sensor
Cons
Fixed LCD screen
No pop-up flash
Rent or subscribe to a compact camera
Compact cameras are now increasingly becoming popular. They come with outstanding features that match with DSLR and other good cameras equally. Panasonic LUMIX LX100 II
Canon, PowerShot G1 X Mark III, and Sony CyberShot RX100 VII are good compact cameras.
Want one for yourself? Rent or subscribe to a compact camera today!
Camera Hire: Take Your Production to The Next Level
71PttfqWPXk
Camera Rental: Save Money with Wedio
5sHshmF1n_Y
Rent Camera Gear: Access Pro Equipment
qqHXJy6AWlc
If you're curious on exploring more gear, head over to our article. We're diving into all the essential equipment you need to get started.
About the instructors
FAQ
What is a compact camera?
A compact camera, also known as a point and shoot camera sometimes abbreviated to P&S, is a still camera designed primarily for simple operation. Most uses focus free lenses or autofocus for focusing, automatic systems for setting the exposure options, and have flash units built-in.
Which compact camera has the best image quality?
Canon PowerShot G1 X Mark III has the best image quality.
What compact camera is best?
Fujifilm X100V is the best compact camera.
Rent compact cameras from local creators.
Save up to 40%.
Global Coverage included.
https://wedio-cdn.s3.eu-west-1.amazonaws.com/blog-images/Best+For/Affiliate+pictures/Fujifilm-X100V-wedio.jpg
https://www.wedio.com/en/cameras
Popular listings for rentals