16 Of The Most Stunning Cinematography Movies
Are you an aspiring cinematographer? Or just like to appreciate beautiful movies?
Whether you're an expert or a complete beginner at cinematography or have no interest in it at all, here are 16 gorgeous films that are a must-watch for everyone.
1 Eternal Sunshine of the Spotless Mind (2004)
This is your traditional romantic story with lots of twists- it combines Joel's (our protagonist) reality with the memory of an old romantic interest, Clementine.
These twists and turns of emotions and time are conveyed through flashbacks, dreams, and nightmares. Cinematographer Ellen Kuras used the light available to her as well as some fun and unique transitions to frame them.
2 Mad Max: Fury Road (2015)
Despite being set in a post-apocalyptic wasteland, Mad Max: Fury Road is truly a beautifully shot film. Cinematographer John Seale used long panoramic shots while moving the camera with the pace of the scene to create an intense and immersive experience.
What you might notice (other than the fact that you're on the edge of your seat) is how crisp the characters and props are against the blurry and foggy desert wasteland. The strict colour palette of oranges, bright blues, and vibrant reds makes this a landmark in action film cinematography.
3. Moonlight (2016)
Moonlight is an enlightening and heartbreaking story and memoir of the struggles of boyhood as a part of the LGBTQ+ and black community, as he finds love and companionship in strange places.
Cinematographer James Laxton was nominated for an Oscar for his efforts but lost only to La La Land's Linus Sandgren (a cheeky hint to keep reading on!)
You only need to look at one frame of Moonlight to understand its themes of loneliness and melancholy in the world.
Its cold hues and washed-out effects give the film a tone of hopelessness that just sucks you into the story. If you pay good attention, you can notice the gradual warmth of shots as the film goes on- signifying tension as well as the burning Miami heat.
If you're not going to watch it for the visuals, at least watch it for the fact it won the best picture at the Oscars. (It really is worth a watch.)
4. Gravity (2013)
Emmanuel Lubeski had a huge challenge with Gravity - to make something so alien seem like a reality to the viewer.
When thinking about the visuals of Gravity, you might immediately think of that 12-minute opening scene of travelling into space.
According to Lubeski, because of the ever-changing light sequences, "It took many months to design it and years to shoot it."
The juxtaposition between quiet and still space scenes and shots like Sandra Bullock spinning out of control gives Gravity the action as well as the tension to make it a must-watch.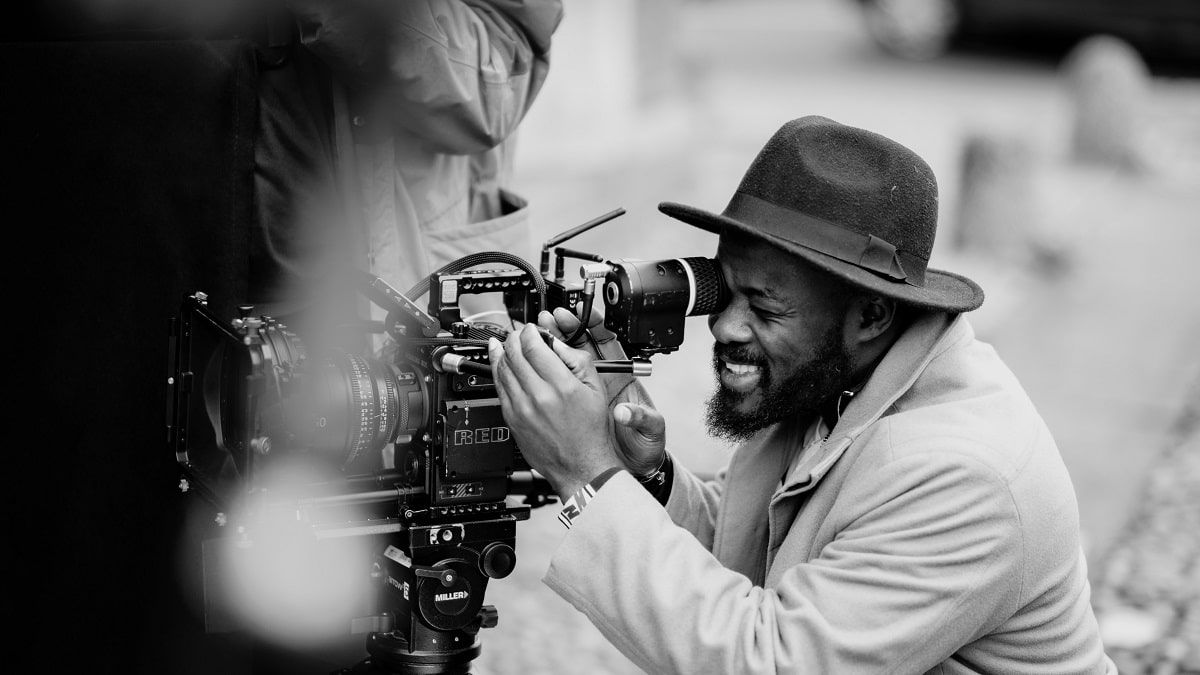 5. The Handmaiden (2016)
Set in Japanese-occupied Korea, The Handmaiden focuses on wealth and manipulation.
Cinematographer Park Chan-Wook works with "combining operatic themes of vengeance and destiny with outrageous twists and a sumptuous visual sensibility[...] Park's films have always been difficult to put into one specific genre box." According to the A.V. Club.
The use of wide-angles, symmetry and the famous eye-focus shot mixed perfectly with dimly lit scenes makes The Handmaiden gripping and oddly intrusive.
6. Zodiac (2007)
Harris Savides' work on Zodiac made it one of the first Hollywood features shot with the uncompressed HD-to-drive digital-acquisition system. Aka, it was shot on film.
One of the most used techniques in Zodiac is the use of panning and zooming so that the viewer can seamlessly follow the case.
The explicit use of zooming out to distance the viewer and zooming in to bring them in makes Zodiac your classic thriller with a twist.
7. Kill Bill Vol. 1 & 2 (2003 & 2004)
Robert Richardson uses a variety of techniques in Kill Bill to make it the popular and loved movie it still is today.
Right off the bat, we get panoramic and horizontal travelling as well as bird's eye view, so the viewer can get in on every possible angle of the action.
What is really unique is the use of subjective camera angling, so we get a new shot or new participants in the movie as the scene moves. This technique encapsulates the viewer and gives them every essence of the scene as it is happening.
Richardson uses character tracking as well, giving equal emphasis on characters as well as place. You're really gonna feel like you are a part of this action thriller.
8. Blade Runner 2049 (2017)
In Blade Runner 2049, Deakins famously added an artistic tone to the sci-fi genre, lighting up the screen with 50 shades of orange and some fabulous neo-noir lighting.
It's really about juxtaposition in this film; with the barren scenes of dystopia in the desert, the overcrowded nature of the city really shines.
Deakin's use of sharp figures and silhouettes, along with panoramic shots, gives a real emphasis on the landscape that the viewer is unlikely to forget.
9. Children of Men (2007)
This thrilling dystopia film set in a world without children follows a man who is chosen to escort a young pregnant woman out of the country as quickly as possible.
Emmanuel Lubezki (again!) immediately brings the viewer into the action of the film with shaky camera work, which makes the audience feel as though they are in the movie.
Lubezki deploys cool tones and a haziness that makes the future world seem tangible yet also out of touch. This is one for the cinematography nerds as well as those who enjoy a good dystopian film.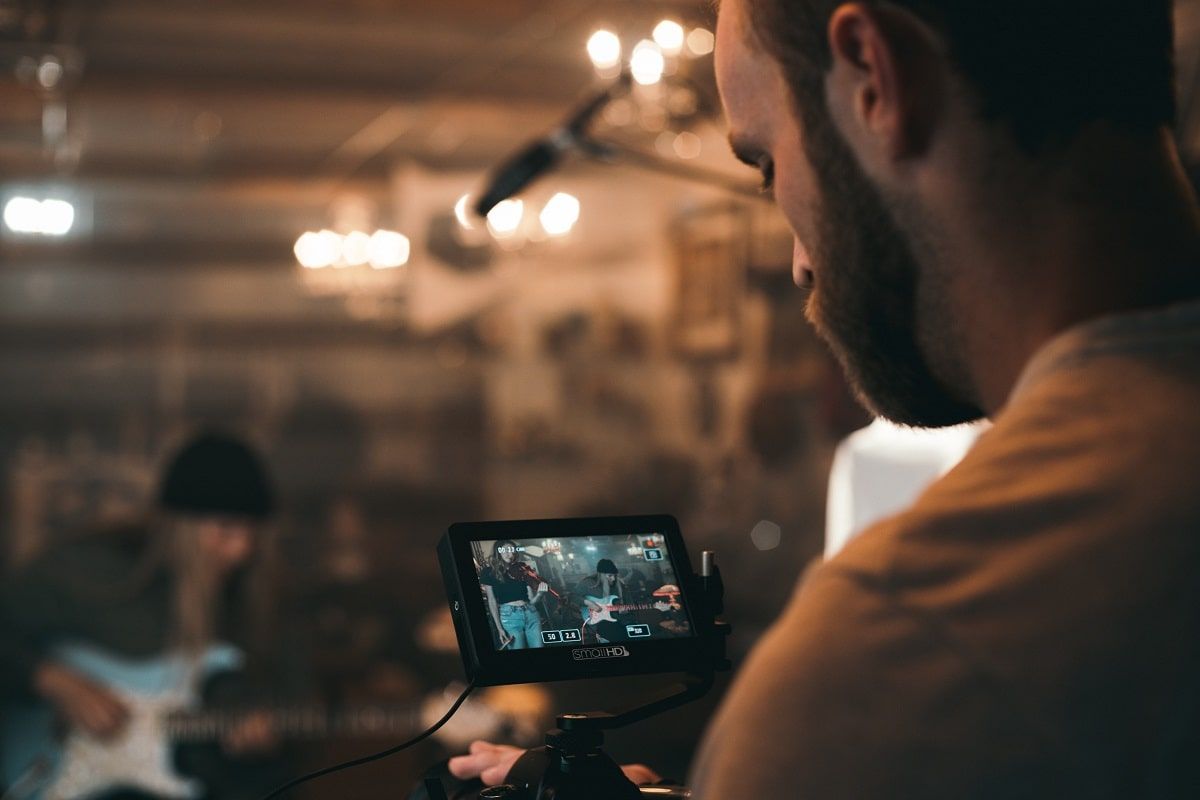 10. La La Land (2016)
Damien Chazelle's second film was a complete departure from Whiplash (2014), but it nonetheless did not disappoint.
The lonely and heartbreaking story of a pianist and an aspiring actress against the background of bright colours and melancholy tones makes this film a magical experience for any viewer.
Linus Sandgren even won the Oscar for best cinematography for this masterpiece, so that alone should warrant it a watch.
His use of long camera pans that keep a constant rhythm and spotlights made the film act and feel like the audience was participating in the musical, but also giving it a smooth and dreamlike texture.
Even if you're not big into musicals, I guarantee that just the visuals of La La Land will make you hum City of Stars over and over.
11. Tree of Life (2011)
The film style deployed in Tree of Life is not a new one for Terence Malick, but in this gorgeous film, the cinematography reaches new heights.
He let his D.P. loose, enabling Emmanuel Lubezki (again!!) to react to the light of the production at the moment.
As well as being visually breathtaking, the Tree of Life is a film that asks questions rather than answers them. It is an overwhelming experience and relies on the emotional availability of its viewers to pour out its wisdom.
The film was shot in 1.85:1 and often used natural light in its scenes, giving it a tangible feeling to the viewer.
Malick relied heavily on nature, increasing the feeling of warmth in the movie.
According to Brad Pitt: "A movie set is very chaotic. There [are] hundreds of people; there [are] generators and trucks. And this was a completely different experience — we had none of that." "There were no [camera] lights ... there were no generators, and the camera was all hand-held, so it was a very free-form, low-key experience."
The Tree of Life is a must-watch for all aspiring filmmakers and cinematographers.
12. The Assassination of Jesse James by the Coward Robert Ford (2007)
Roger Deakins comes in again! Although Deakins deployed some fantastic work on No Country For Old Men, The Assassination of Jesse James stands out as his piece-de-resistance.
The film is shot to look like an old photograph, rough around the edges yet still vivid in tone and texture.
The camera moves slowly to match the pace of the narrative, and he uses flame and negative space to add a dreamlike feel to your classic western.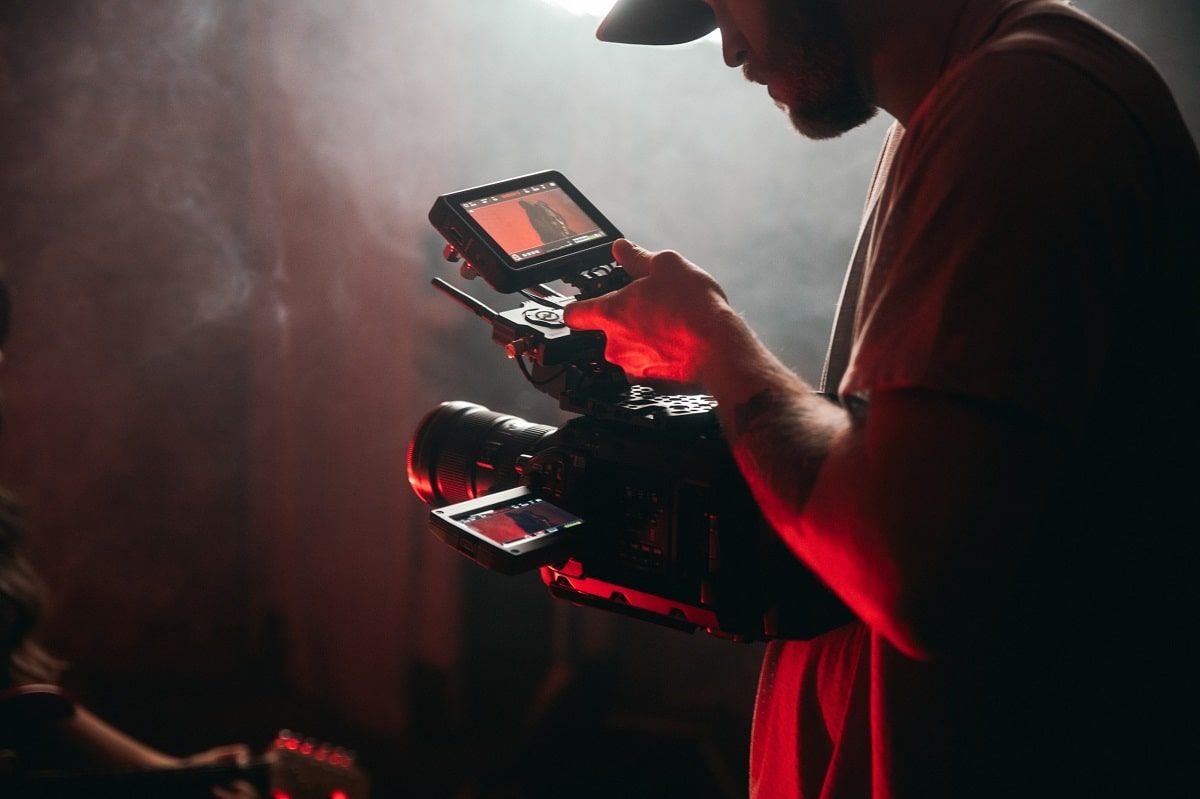 13. Black Swan (2011)
Black Swan uses the cinematics of duality to create an illusion between what is real and what is fake in one person's mind.
The most obvious technique used by Matthew Libatique was reflections and mirrors.
From this, the viewer can plainly see Nina's sanity wavering; she is always being followed. These reflections follow the narrative as soon, Nina's reflection no longer matches her as she loses touch with the world.
The camera also subtly follows Nina through headshots to physically focus on her deteriorating mind.
It really is impressive how many mirrors are in this movie without being seen. Obviously, CGI was used sometimes, but a lot of times were just good angles.
14. Mudbound (2017)
This is a fantastic film about the conflicts and emotional bearings of a black family and a white family in 1940s Mississippi.
Cinematographer Rachel Morrisson really hit the nail on the head with visuals that enhance the physical and emotional toils and labour the families go through.
15. The Grand Budapest Hotel (2014)
We all know how Wes Anderson is famed for his perfect frames and aesthetic visuals.
I would personally recommend every movie of his on this list if I could. But cinematographer Robert D. Yeoman's work in The Grand Budapest sets itself out as one of Anderson's best movies.
The colour palettes, symmetry, locations, and wardrobe are always spot on. This film particularly uses a lot of pinkish and blue hues, contrasted with deep reds.
Nobody does cinematography quite like Anderson.
16. Interstellar (2014)
Hoyte Van Hoytema's visual work in Interstellar is nothing short of a masterpiece.
The cold and dull hues used while the film is set on earth are beautiful and gripping. However, when we move into outer space, the shots and panoramas are jaw-dropping.
If there is one scene to watch from this movie, it would be where we follow the spacecraft throughout its journey.
From stand-alone shots of the spacecraft against a deep black screen to the panoramic of the craft hurtling through space (reminiscent of Inception, you might say), this is outer space as you have never seen it before.
Greys, blacks, and monochrome themes in this film really make you feel small in this huge universe.
What's next? Make your own cinematography movies
Now that you've (hopefully) watched and studied the cinematography of the masters, why not give it a try yourself?
There's some reading to do first, though! Check out our page on cinematography and on filmmaking to get the basics down pat.
About the instructor
Jasper Enujuba
Cinematographer
London, United Kingdom
Jasper Enujuba is a director of photography with sensibility for film and television. He is interested in Arts, Commercials, Corporate, and Documentary Films as well as Feature or Short Films.
Best Cinematography Movies FAQ
What is cinematography in movies?
Basically, all the aesthetic visuals you see in a film. All of the camerawork and photography art that goes into making a film is what we call cinematography.
What movies have the best cinematography?
According to this list, anything that Emmanuel Lubezki has worked on!
However, great cinematography can be subjective. What one person thinks is great cinematography, another person might not.
Movies that deploy the right camera and photographic techniques to suit the narrative generally work out best.
Who is the world's best cinematographer?
Now that's a question! Of course, this is entirely subjective.
But if we're talking about most awards won and the most respected in the world, we might say Roger Deakins or Emmanuel Lubezki is up there.