Taking a Portrait? The 9 Best Canon Lenses for Portrait Photography
Rent camera gear from local creators.
Whatever portraiture you're looking to capture, having a good and versatile lens on your toolkit is a must.
Canon has a massive range of choices for camera lenses: Read on to find out our best picks for Canon lenses for portrait photography.
Why use a Canon lens for portraits?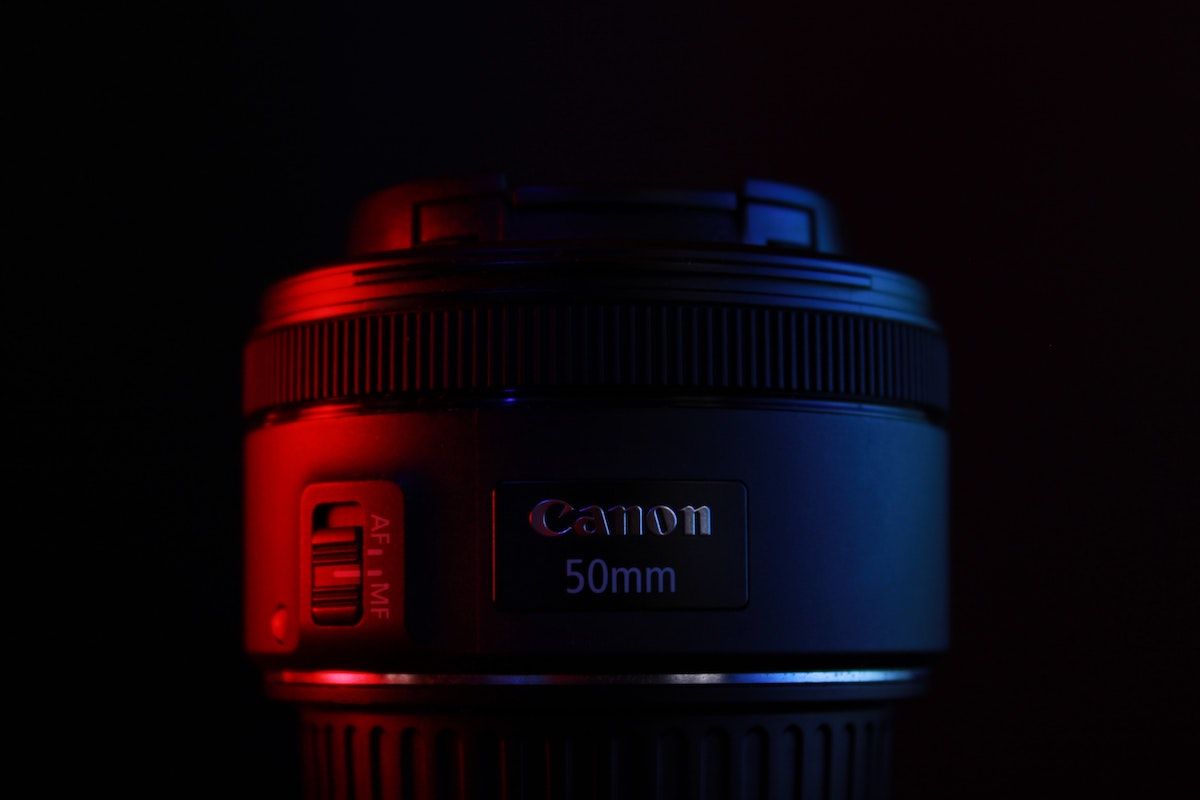 Canon lenses are a fantastic choice for portraits, no matter your skill level or what you want to achieve.
They have indisputable image quality and are impressive no matter what genre of photography you want to shoot.
Canon's lenses have focal lengths that make them ideal for portrait photography. Because of their ease of use, these lenses are particularly suitable for beginners.
The 9 best canon lenses for portrait photography
1. Canon EF 24-70mm f/2.8L II USM
This lens is fantastic if you need a lot of variety in your photoshoot. The focal length is adjustable so that you can capture some gorgeous close-ups as well as some environmental shots.
If you want a lighter kitbag, the Canon EF 24-70mm f/2.8L II USM is the way to go. You can get a load of different portrait shots without having to change lenses. It also has a fast aperture for shooting in low light, and its build is weather-proof and durable.
Pros:
Hand-held low light shooting.
Great image quality.
Weather-proof build.
Cons:
No image stability.
Quite commonly faulty.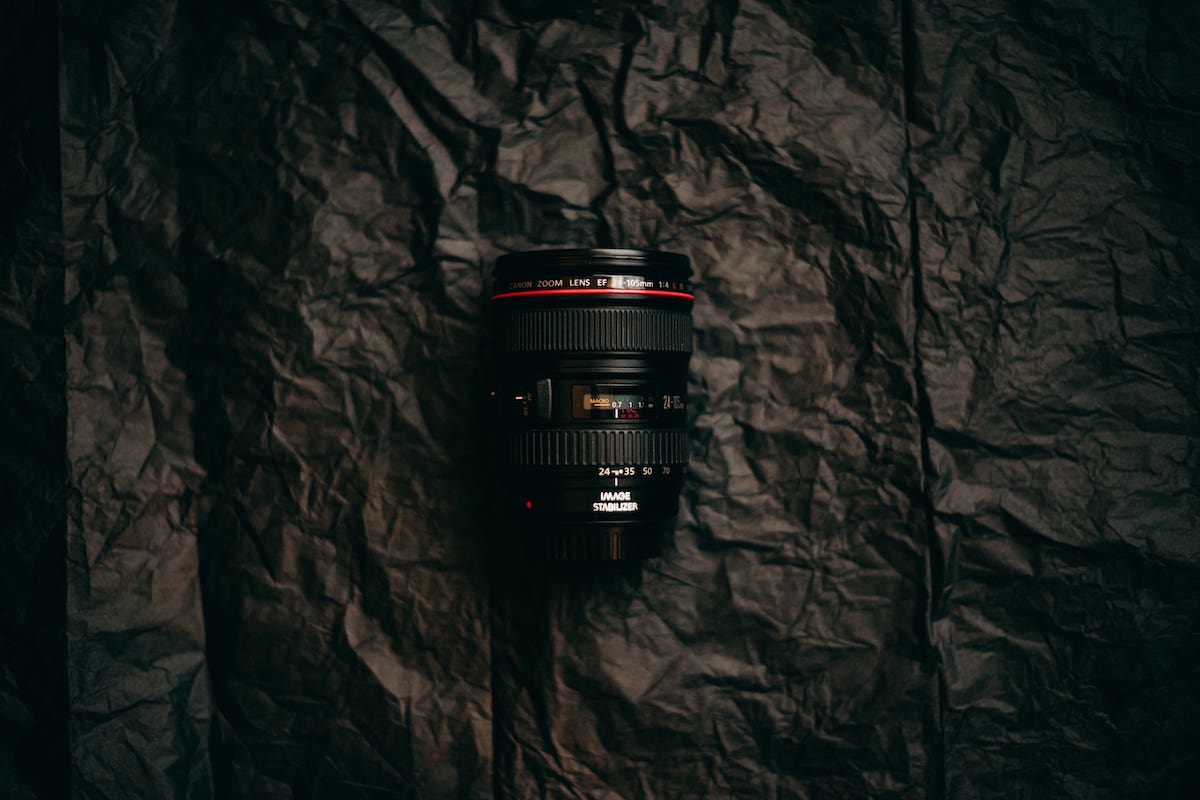 2. Canon EF 100mm f/2.8L Macro IS USM
This macro lens is perfect for the photographer looking to capture the details. The 100mm focal length is still flattering for portraiture but gives you some distance to be creative with.
It's exceptionally sharp and has an impressive in-body image stabilization system. It also has 1.4x magnification, a 26cm close focus, Dual Nano USM motors, and a spherical aberration control ring.
Pros:
Close focus capabilities.
Whisper-quiet Autofocus.
Image stabilization.
Cons:
Build quality can be disappointing. It can be slow to focus, especially when using macro.
3. Canon EF 70-200mm f/2.8L IS III USM Lens
This ultimate zoom lens is one that every photographer should have in their toolkit. It has the longest focal length available in a conveniently-sized f/2.8 lens.
Its wide aperture is perfect for capturing low light events, and you can get some beautiful background blurring if you combine this with the telephoto focal lengths.
The lens also performs well with extenders – perfect if you need even more focal length. It has beautiful image quality, a fast auto-focus, and an in-body image stabilization system.
Pros:
Great at photographing in low light.
Impressive image quality.
Fast Autofocus.
Image stabilization.
Cons: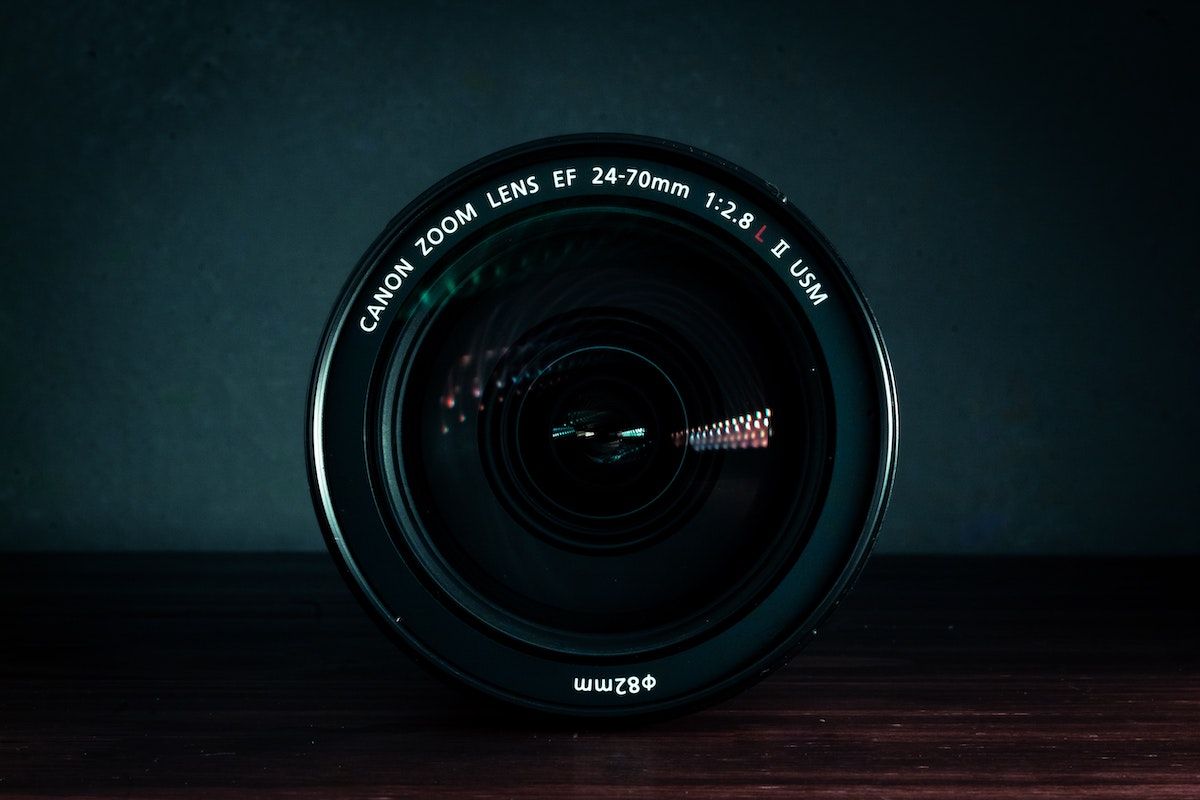 4. Canon EF 85mm f/1.4L IS USM Lens
This lens combines a wide aperture, image stabilization, and an ideal focal length, making it perfect for portrait photography. The f/1/4 aperture means backgrounds can effortlessly be blurred, and the 85mm lens invites exciting perspectives.
It has a sturdy and durable build too, as well as excellent image quality.
Pros:
Fantastic build quality and performance.
4-stop image stabilizer.
Cons:
Weighs nearly a kilogram.
The depth of field is less tight than other models.
5. Sigma 85mm f/1.4 DG HSM Art Lens
Using an 85mm focal length with an f/1.4 aperture can set your portrait photography out from the rest. It is reliable, and I guarantee you'll have some of these photos in your selected pile.
Pros:
Impressive image quality. Has 14 optical elements.
Cons:
Quite heavy- weighs 1130g.
On the expensive side.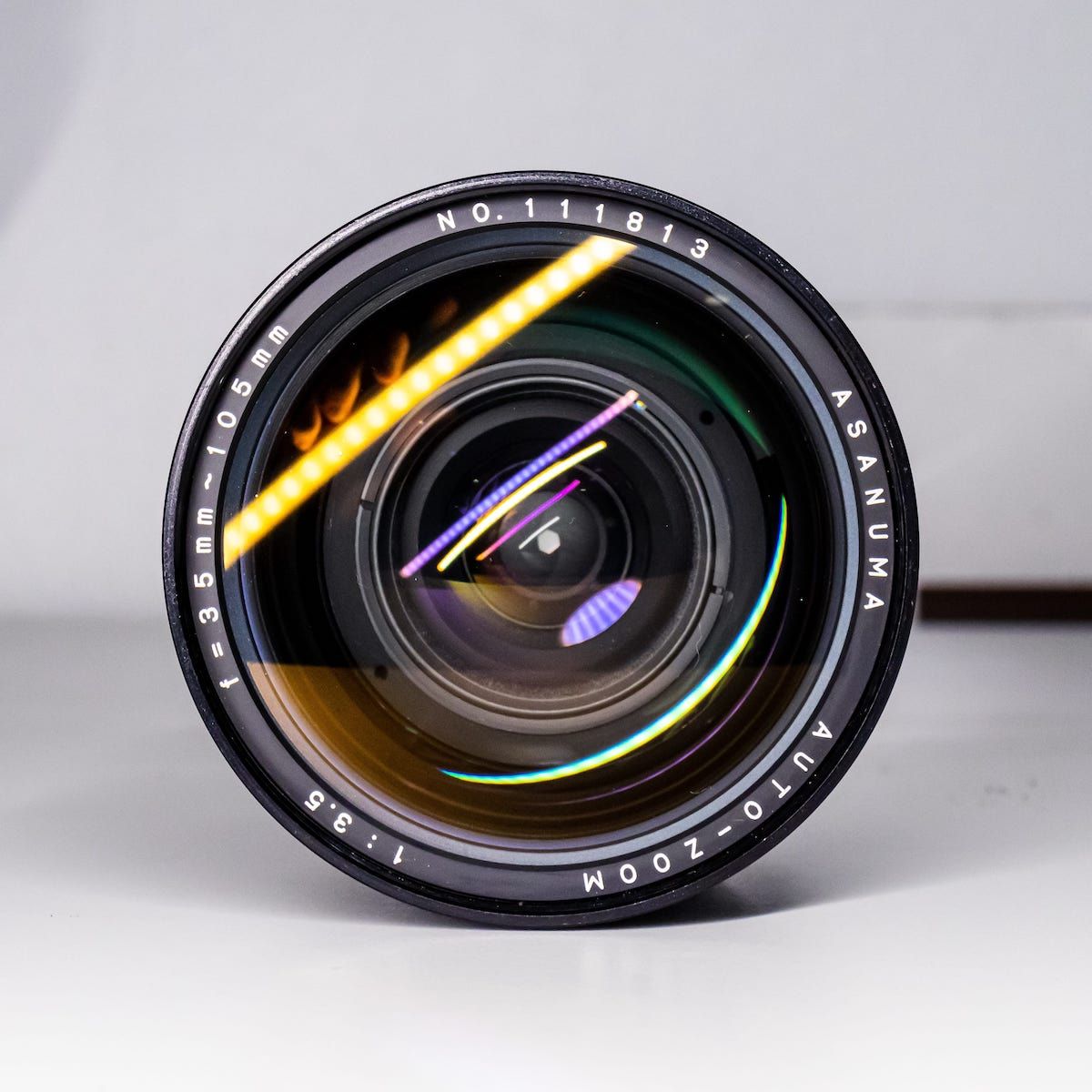 6. Sigma 50mm f/1.4 DG HSM A for Canon
This is an absolute monster of a lens- it's nearly twice as long and three times the weight of the Canon EF 50mm f/1.4 USM!
It has nine diaphragm blades, meaning it has a well-rounded aperture and 13 optical glass elements. It also has a super fast and super quiet autofocus system.
Its performance overall is pretty impressive.
Pros:
Speedy and quiet autofocus system.
Impressive color fringing control.
Cons:
On the pricey side.
Corner sharpness is disappointing.
7. Tamron SP 85mm f/1.8 Di VC USD for Canon
This lens is the perfect choice for full-frame DSLR users- it has a great focal length aperture and even comes with image stabilization!
The sharpness this lens carries is ideal for portraiture. You can connect this lens to your computer via USB to update firmware and adjust settings. It also boasts a vibration compensation system and weighs a comfortable 700g.
Pros:
Great build quality.
Impressive sharpness and contrast in images.
Has a highly effective optical stabilizer.
Cons:
Not the lightest on the test.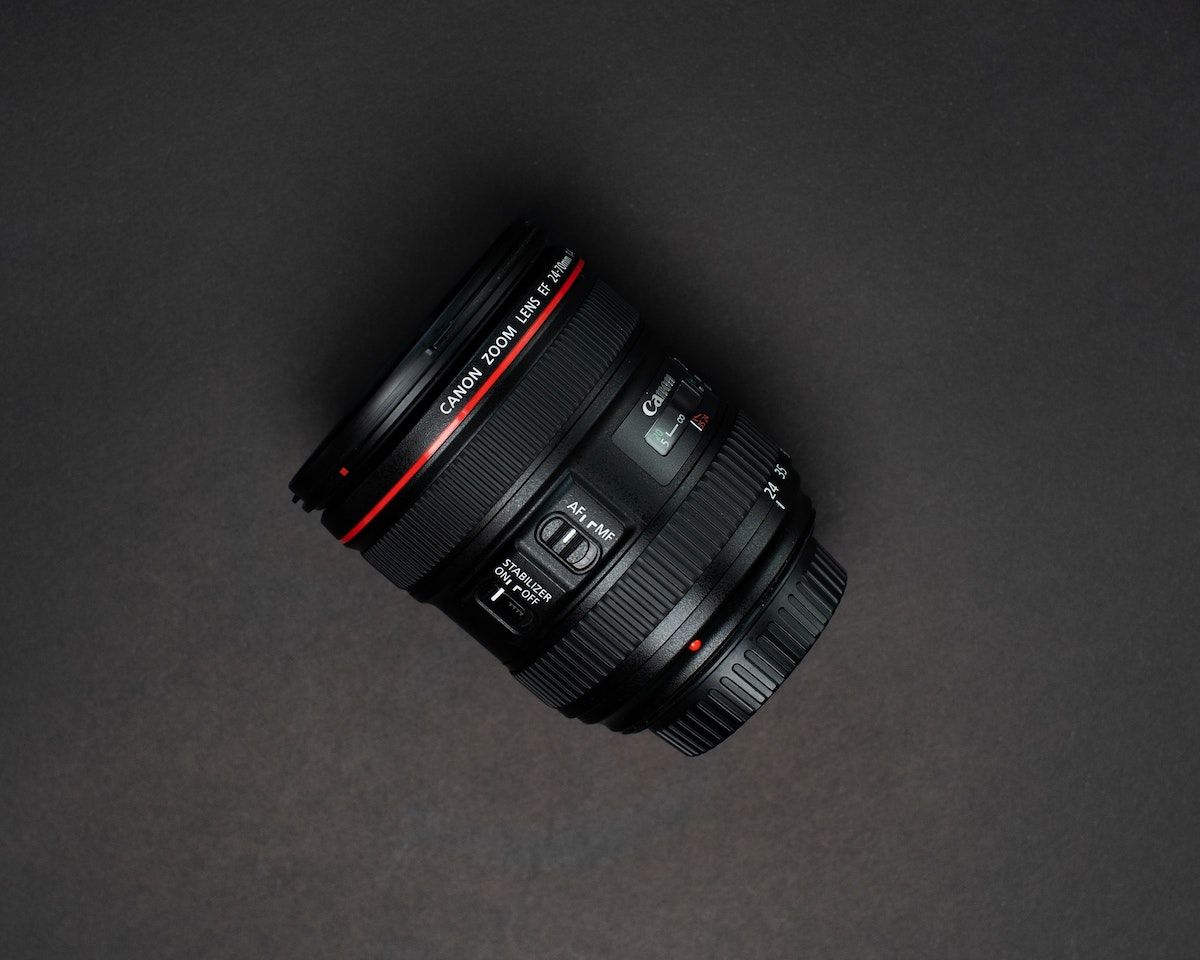 8. Canon RF 85mm f/1.2L USM
This fantastic portrait lens combines aspherical and Ultra-low dispersion and Blue spectrum Refractive optical elements with high-tech Air Sphere Coating to deliver stunning images.
This model has weather-sealing on all elements and an advanced autofocus system.
Pros:
Unbeatable image quality.
Durable build quality.
Cons:
Very expensive.
On the bulkier side.
9. Canon RF 85mm f/2 Macro IS STM
This is a more affordable choice if you're on a budget and looking for similar quality to the Canon RF 85mm f/1.2L USM.
The 85mm focal length lends itself naturally to portrait photography, and the aperture is more than capable of delivering beautifully defocused backgrounds.
Pros:
Doubles as 0.5x macro lens.
5-stop image stabilization.
Quite affordable.
Cons:
f/2 maximum aperture isn't the best out there.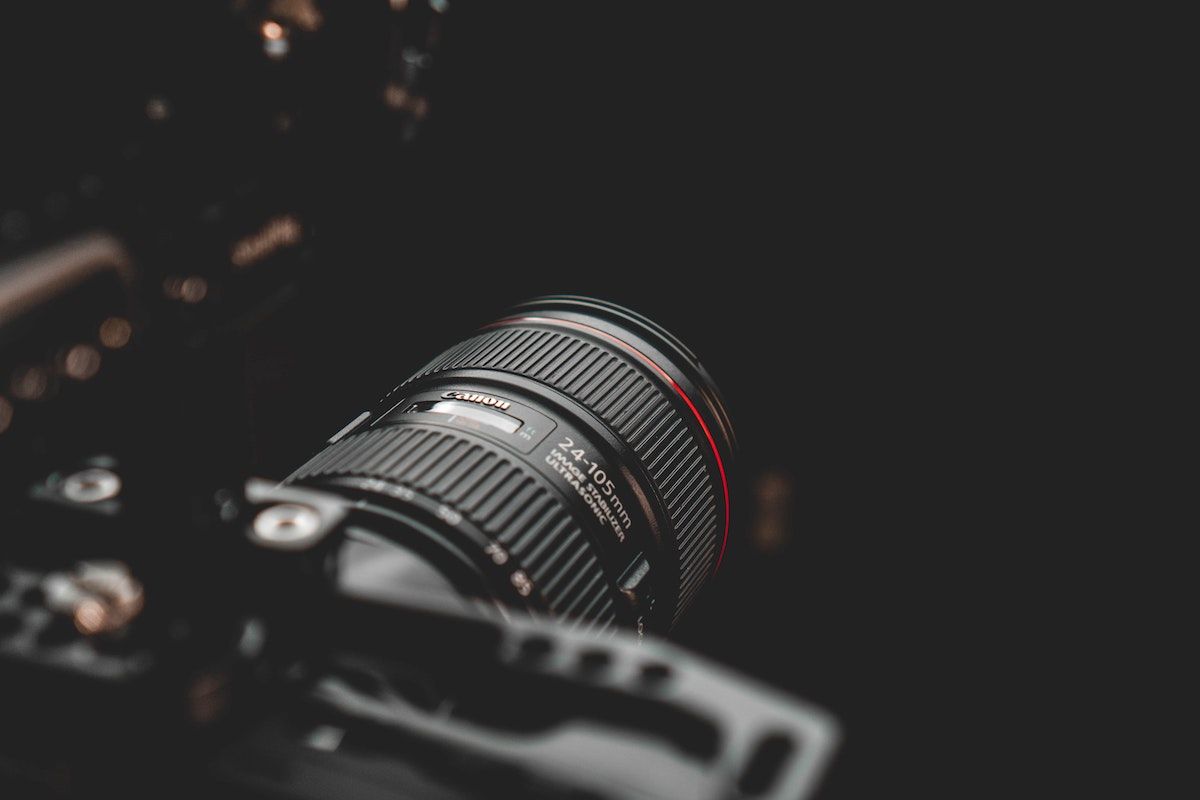 Rent or subscribe to a Canon lens
Now that you've figured out what lens you would like to use for your portraits, there's much more to learn before you dive in.
Check out our portrait photography and photography page to ensure you've got the basics down.
It's always a good idea to try before you buy. Consider renting or subscribing to a Canon lens.
Camera Hire: Take Your Production to The Next Level
71PttfqWPXk
Camera Rental: Save Money with Wedio
5sHshmF1n_Y
Rent Camera Gear: Access Pro Equipment
qqHXJy6AWlc
About the instructors
FAQ
What is the best canon lens for portraits?
The Canon EF 70-200mm f/2.8L IS III USM Lens is the ultimate zoom lens that every portrait photographer should have in their toolkit. Its adjustable focal lengths lend well to portraiture.
What is the best Canon lens for family portraits?
The Canon EF 50mm f/1.2L provides excellent results for family or group portraits.
Popular listings for rentals