Sticks & Stones Won't Break These Cases: The 9 Best Camera Hard Cases
Rent film gear from local filmmakers.
Rent film gear from local filmmakers.
While a typical camera shoulder bag or backpack will protect your camera from minor scrapes and bumps; more serious roughhousing - such as bag handling ways suffered by checked-in airport baggage - you'll need something more robust.
So for this, you need hard cases for your cameras.
Hard cases for cameras provide the finest possible portability, security, and safety for your camera equipment.
Hard cases are usually water-resistant and crushproof to a minimum of one meter, meaning they can endure a deluge or an unexpected immersion in a stream.
So, we've gathered nine of the absolute best hard cases for your gear.
The 9 best camera hard cases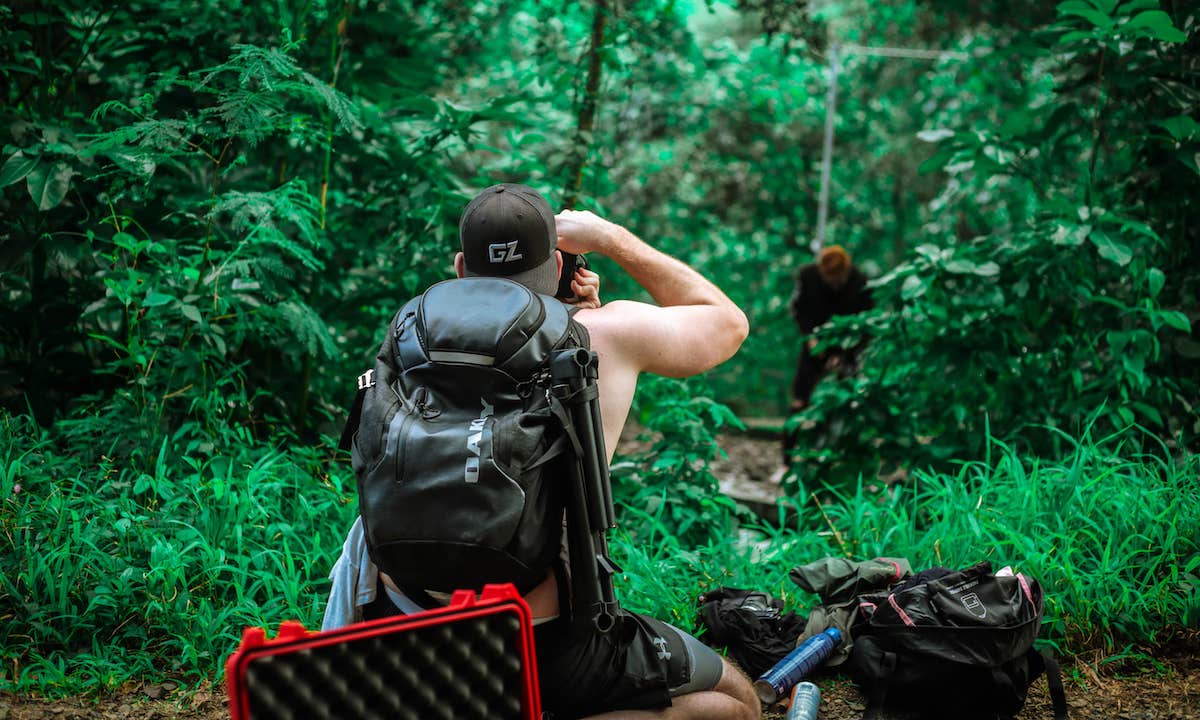 1. Pelican Air Case 1535
Pelican air cases are designed to be lightweight. To be more accurate, it weighs 40% less than usual cases. So, it is best for traveling and is very portable.
Peli's TrekPak technology includes sheets of thick, closed-cell foam layered between perforated plastic sheets, which offers added protection for the cameras.
It has exterior dimensions of 55.8 x 35.5 x 22.8cm and interior dimensions of 52.2 x 28.6 x 18.8cm. It weighs 3.95kg (empty) overall.
Pros
Very lightweight for its size and ruggedness
Optimal TrekPak design
Comes with wheels, so cabin-friendly
Cons
Expensive optional divider
Not as durable as some competitors
2. Vanguard Supreme 46F Hard Case
Cameras and their accessories are much safer when stored in the Vanguard hard case.
Though it weighs a bit more than other hard cases, it provides the utmost safety for the cameras.
Its exterior dimensions are 20.25 x 17.27 x 8.65 and interior dimensions are 18.75 x 14.635 x 7.875.
It comes with an adjustable interior foam. You may make a foam pocket for each piece of equipment by moving the foam as you like, and this technique ensures that each object is securely fastened and does not move.
Pros
Ideal for air travel and adventure trips
Automatic pressure equalizations offer safety and damage protection
Water-resistant to up to 16.75 ft.
Can survive temperatures up to -40c.
Cons
Heavy and a bit expensive.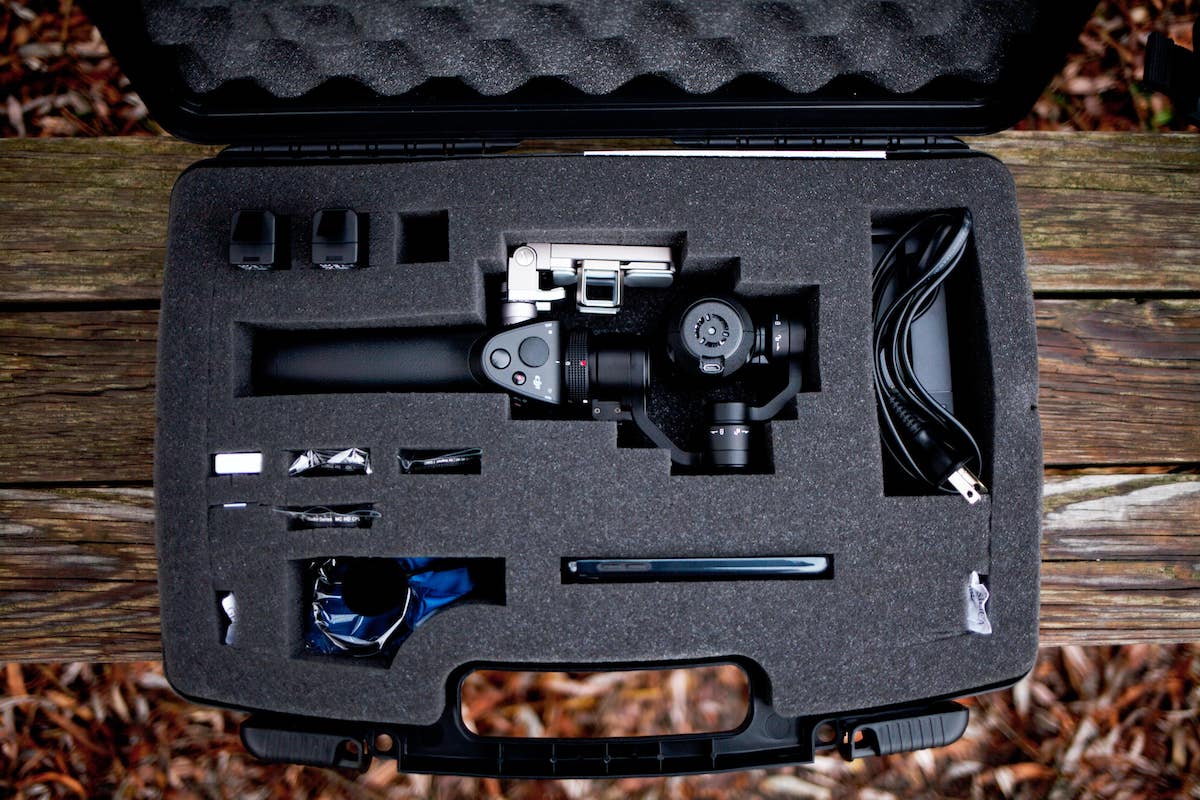 3. Nanuk 935 Carry-On Hard Case
The Nanuk case is best for travelers and offers more space to store the camera equipment.
Its exterior dimensions are 22 x 14 x 9 and interior dimensions are 20.5 x 11.3 x 7.5. A padded partition layer in the bag keeps your camera and accessories organized and neatly packed.
For added protection, the interior of the lid contains foam padding. The padded inserts may be removed, letting you transport larger, more fragile objects.
Pros
Offers retractable handle
Wheels for mobility
Best for traveling
Waterproof, dustproof, and shockproof.
Lightweight
Cons
Not many but a bit expensive
4. Pelican 1510 Hybrid Case
The Pelican 1510 case is made in situations to withhold rough handling.
Its exterior dimensions are 22 x 13.81 x 9 and interior dimensions are 19.75 x 11 x 7.60. It is water-resistant and crushproof and also meets military quality and standards.
The balancing valves maintain the case's volume while keeping water out. Padded separators and cushion inserts are included in this model.
Between both the divider panels, lenses, and other accessories fit perfectly, and each of your camera bodies may have its own personalized foam nest.
Pros
Easy to travel
Waterproof
Crushproof
Cons
Not very spacious
Expensive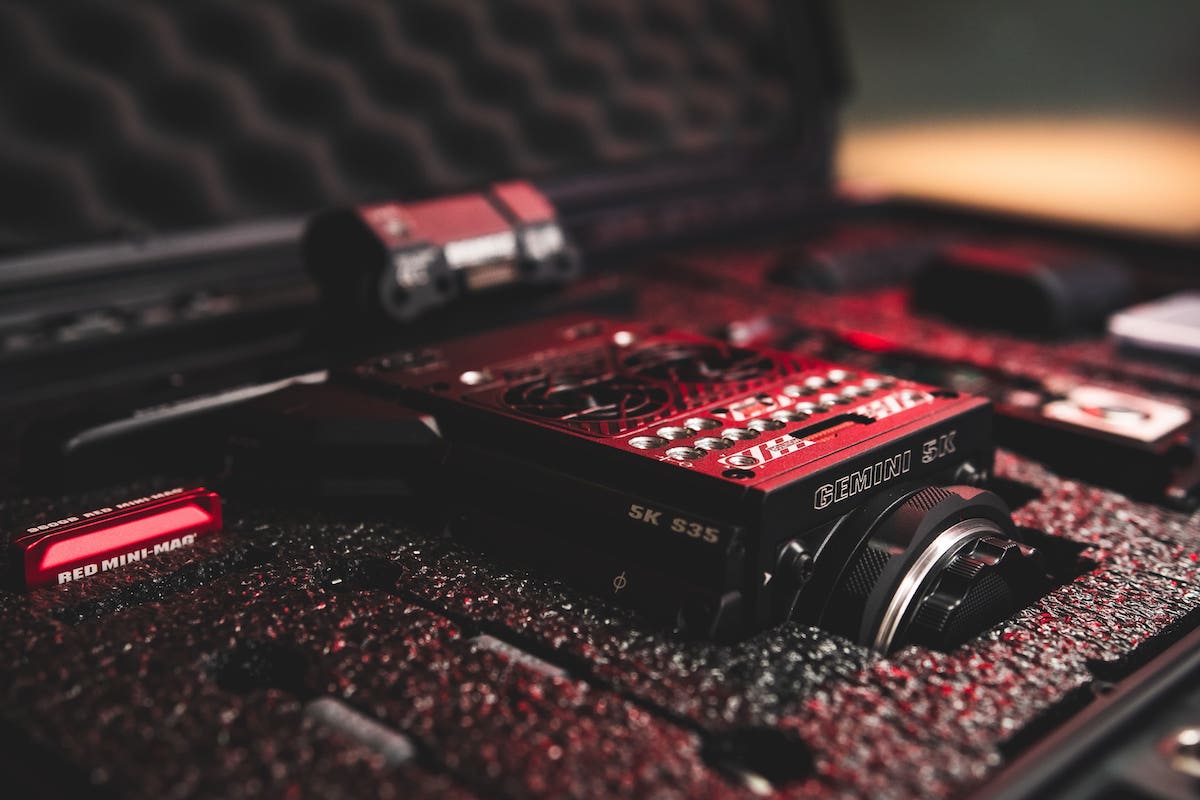 5. Manfrotto Reloader Tough L55
Best-hard case to protect the camera's accessories.
The interior has adequate room for two cameras and a variety of equipment and extras. Its dimensions are 22 x 14.8 x 8.9.
The padded interior is supplied, and the Velcro dividers can be adjusted to fit your needs. Even when fully laden, people can fly with ease because of the wheels and extendable handle, and it will fit in cabin luggage.
Pros
Travel friendly
Extendable handle
Has wheels
Spacious
Cons
6. Vanguard Supreme 53D
Vanguard produces high-quality, durable cameras cases.
The Vanguard Supreme 53D provides the same high degree of safety and security as the Vanguard Supreme 46F. The 53D, on the other hand, is larger and more spacious.
The case's dimensions are 25 x 20 x 9.5 giving it plenty of capacity to transport many cameras at a time.
Pros
Removable padded insert
Spacious
Durable and crushproof
Can withstand 120 kgs of external pressure
Good latches
Cons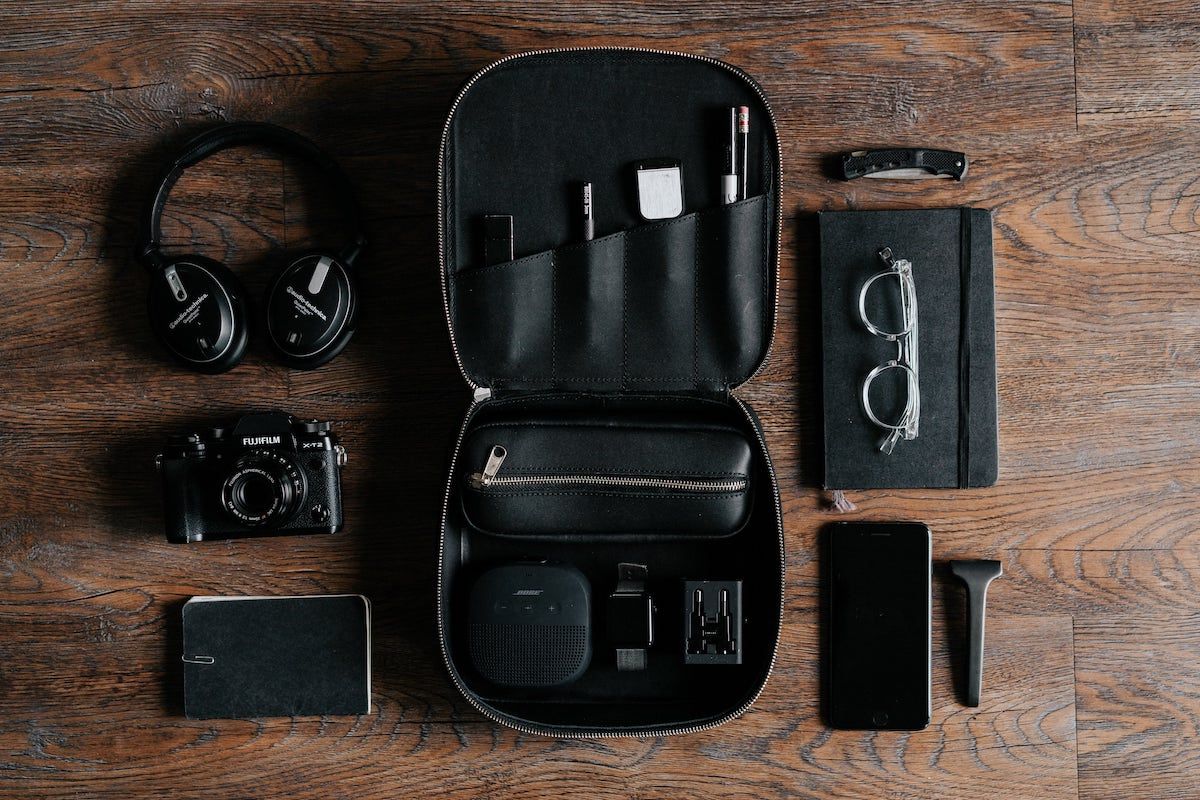 7. HILDRYN Hard Camera Case
The interior dimensions are 20.3 x11.4 x 7.3′. There's enough room for a pair of cameras and lenses as well.
The internal foam can be adjusted, allowing you to customize the pocket for a perfect fit.
When closed, the camera case is waterproof. When underwater or in the hold of a plane, the purge valve regulates the pressure.
Pros
Offers mobility
Best for professionals
Best for international travels
Cons
8. Monoprice Weatherproof Hard Case
It is one of the most cost-effective camera cases available. It has a large storage capacity and provides excellent security for your photography equipment.
It has interior measurements of 19 x16 x x 8. The cushion padding can be adjusted so that the parts of your photo lenses are precisely sized. So, you may store many cameras.
Pros
Offer protection under 40 degrees celsius
Can survive underwater for 30 minutes.
Cons
Heavy
Needs a rubber handle to carry
9. HPRC 2550W with Second Skin
The 2550W also excels at the essentials.
Even though it looks sturdy and unbreakable, just like any other camera hard case, it only weighs 5kg. This is owing in parts to the case's Second Skin interior, which is a thermoformed one-piece cushioned molding intended to hug the case's inner contours. This is then split using standard Velcro dividers that are both thin and robust.
It's a clever method to carry more gear than you could with a traditional cubed foam inside, and it makes the most of the internal dimensions of 51 x 29 x 20cm. It has 55 x 35 x 23.6cm outside measurements, which should fit under most cabin luggage restrictions.
Pros
Excellent design
Brilliant interior
Outstanding toughness
Cons
A foam interior would be softer. However, this is an alternative.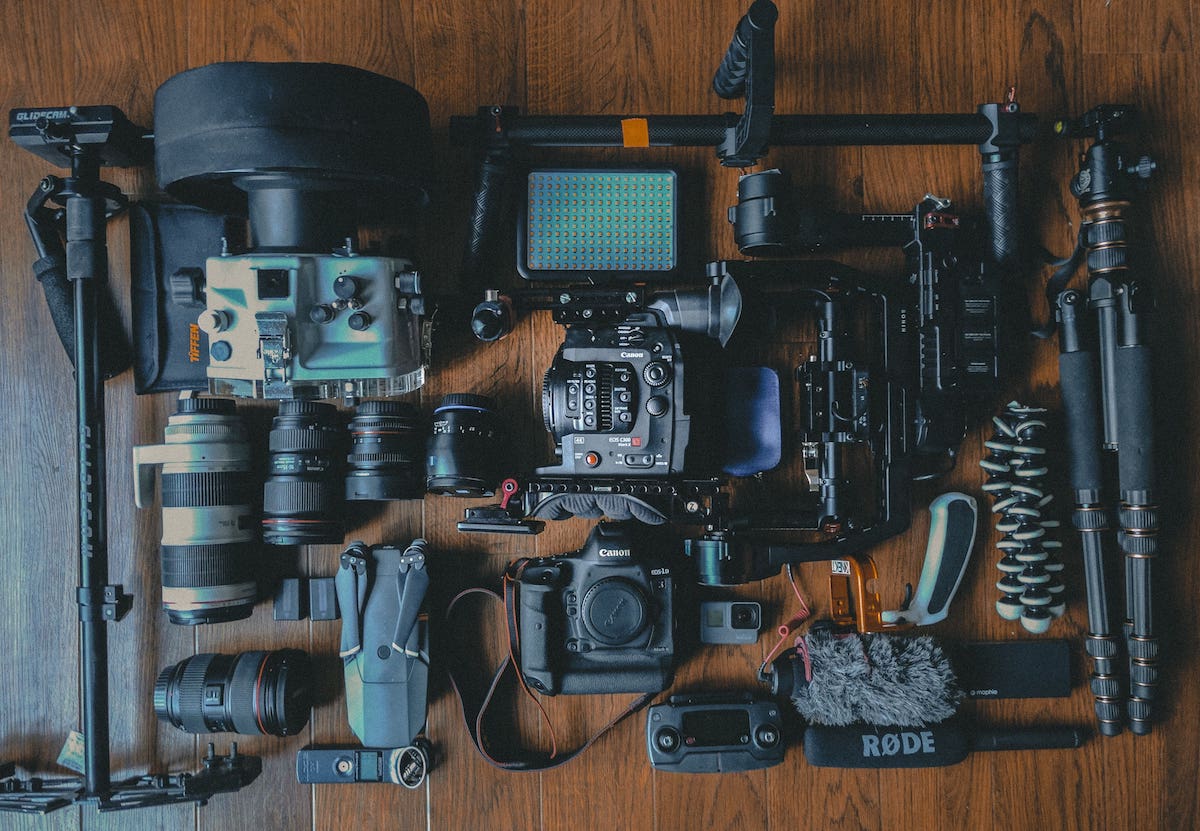 What makes the best hard camera case
Wheels
Also, most practical-sized hard cases weighed well over 4kg without gear. If you're going to be away from your automobile for a long time, invest in a moving hard case.
Customizable cushioning
The padding of choice is a simple block of foam perforated into little cubes for most hard cases. Remove this one by one to create holes that properly fit each piece in your kit.
Pressure equalization
Waterproof cases are indeed airtight. An airtight case must also include a pressure equalization valve to prevent pressurization difficulties such as distortion when shifting altitude.
Rent or subscribe to a camera hard case
You know which hard cases are best in the market and their key features. Now rent the cases which suit your demands.
Camera Hire: Take Your Production to The Next Level
71PttfqWPXk
Camera Rental: Save Money with Wedio
5sHshmF1n_Y
Rent Camera Gear: Access Pro Equipment
qqHXJy6AWlc
About the instructors
FAQ
What is the best camera hard case?
Vanguard Supreme 46F Hard Case and Nanuk 935 Carry-On Hard Case.
How to customize a hard case for camera gear?
You can customize it by changing the foam pads.
How to pack a hard case for camera equipment?
Pack it by choosing what equipments you need the most and by adjusting the foam accordingly to offer protection.
Popular listings for rentals