The Best Camera & Equipment for Fashion Photography
Rent camera gear from local creators.
Picking the right camera can be tricky. Each camera has its own qualities, some in which they share and others they differ.
So, we made it just a tad more manageable for you to find the best camera for fashion photography (and all the camera equipment you need to add with it).
Discover fashion photographer James Nader's pick for the best cameras for fashion photography and everything he has to say on why it's these cameras you should try out.
James Nader's top picks
Best Cameras for Fashion Photography
Camera gear for Fashion Photography: A professional's insider tips
Meet your new instructor James Nader, who will go through the corners of camera equipment for Fashion Photogrpahy in this Masterclass session.
Complete masterclass
uRAMzn5Z8bY
Meet Your Instructor
wd1nbSQp584
What you'll learn
Why James prefers to use the DSLR's and not so much mirrorless.
Why a 24-70mm lens is good for shots when you are on-location.
How to make the model stand out from the background.
Why everyone should have an LED light in their kit bag.
How to use a flashlight to create theatrical backgrounds.
Why not to be afraid to use your smartphone for your BTS shots.
5 of the Best cameras for fashion photography
1. Sony A7R III
Sony A7R III
Phenomenal quality & speed

– lightweight design, IBIS & AF

Large buffer

– 28 uncompressed RAW files in single burst

improved fully-electronic shutter

– with low vibration
The Sony A7R III might just be your new best friend (if you're a fashion photographer, that is).
Well, it's not like it'll be there for you if your job's a joke, you're broke, your love life's DOA.
But with 42 MP, 10 fps continuous shooting, 4K recording and hybrid AF system in a compact full-frame mirrorless camera – who cares?
The Sony A7R III also carries an incredible autofocus system, with different modes to choose from, including Flexible Spot, Wide Mode, Expand Flexible Spot, and an impressive Eye AF mode – rest assured whatever subject you're shooting, it will be in focus every time.
Not weird this made it among the list of the best camera for fashion photography.
2. Sony A6500
Sony A6500
24MP APS-C CMOS sensor

– with 425 phase detection points

236M-dot OLED EVF

– 5-axis IBIS

11fps shooting

– 1/4000 sec max. shutter speed
The Sony A6500 offers 24mp stills and a video camera with image stabilization. It carries a tilting touchscreen and a Front End LSI to allow much faster and more complex processing.
The complex processing added to the Sony A6500 means that you'll get a much more responsive camera for your fashion shoots – immediate image review even when shooting bursts of images.
All features help in making this one of the best sony cameras for fashion photography.
3. Fujifilm X-T3
Fujifilm X-T3
26 MP BSI X-Trans CMOS 4'sensor

– 3.69M-dot EVF

425-point hybrid AF system

– Face/Eye Detection AF

20 fps shooting

– with AF & 30fps shooting in 1.25x crop
The X-T3 comes with a brand-new sensor, improved autofocus, and video performance – worthy enough to compete with the Panasonic GH5.
It has gained a touchscreen that can be used as an AF touchpad when you're shooting through the viewfinder.
This best film camera for fashion photography also has nine customizable buttons, and up to four functions can be assigned to directional swipes on the touchscreen.
It also offers three Auto ISO settings, each of which allows you to define a minimum and maximum setting, along with a shutter speed threshold at which the camera should increase ISO.
4. Nikon D850
Nikon D850
45.7 million pixels

– 1/8000 in steps of 1/3, ½ or 1 EV

Colour rendering & great detail

– full-frame CMOS sensor

Large viewfinder & tilting touchscreen

– but without IBIS
This little fashion camera was highly anticipated for its release back in 2017 due to its incredibly high resolution and impressive continuous shooting capabilities at 7 fps.
It offers a high dynamic range, fast autofocus and excellent ISO performance. That also means you'll be able to recover detail from areas of dark shadows – no prob, and use its high ISO range to capture as good as noise-free images, even in low-light settings.
As far as best cameras for fashion photography go… the D850 is a stellar choice.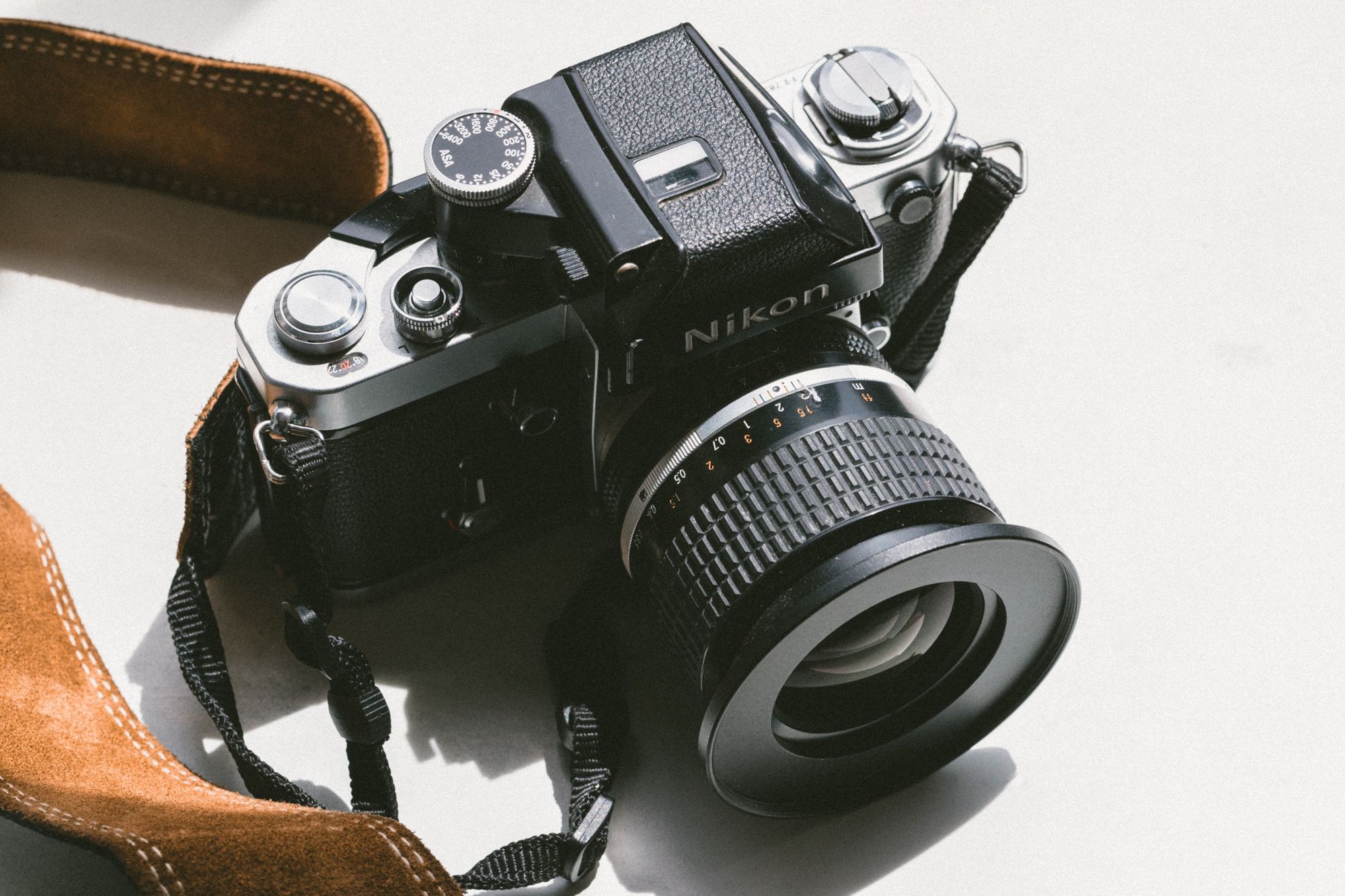 5. Nikon F3
No, you're not reading it wrong!
I am talking about the Nikon F3 – definitely not a new camera.
Nevertheless, it does deserve its space among the best film camera for fashion photography.
Nikon combined all of the best features of the best cameras in the world, elevated these to their maximum level of functionality and quality, and combined it all into one sleek package.
Much of its strength comes in its ability not to be in the way of your work when you're doing shoots.
Fashion photography equipment
What more do you need?
Well, a proper fashion photography camera is a good start!
However, if you really want to make it to those billboards, you'll need a little more than that.
To make it easier for you, we've made a complete fashion shoot equipment kit right here that you can use together with any of the cameras mentioned above:
James Nader's top picks
Equipment Kit for Fashion Photography
In general, when doing a fashion shoot, you should add equipment such as an excellent lens that's compatible with your chosen camera and lighting equipment.
Lighting is crucial in fashion photography and can alter your photo from Ugly Betty to Cindy Crawford-fantastique real quick.
Lenses
As a fashion photographer, you will need a wide range of different lenses, from 30mm for wide-angle shots all the way to 300mm zoom lenses, for example, if the model is further back on the runway.
Many fashion shooters also use 400mm to 600mm telephoto lenses – these are a rarity, however, as they are pretty heavy and difficult to change settings quickly, not necessarily the best thing for fashion shoots.
So, yes –lenses are essential; you just need to figure out which one will fit your shooting needs.
Lighting equipment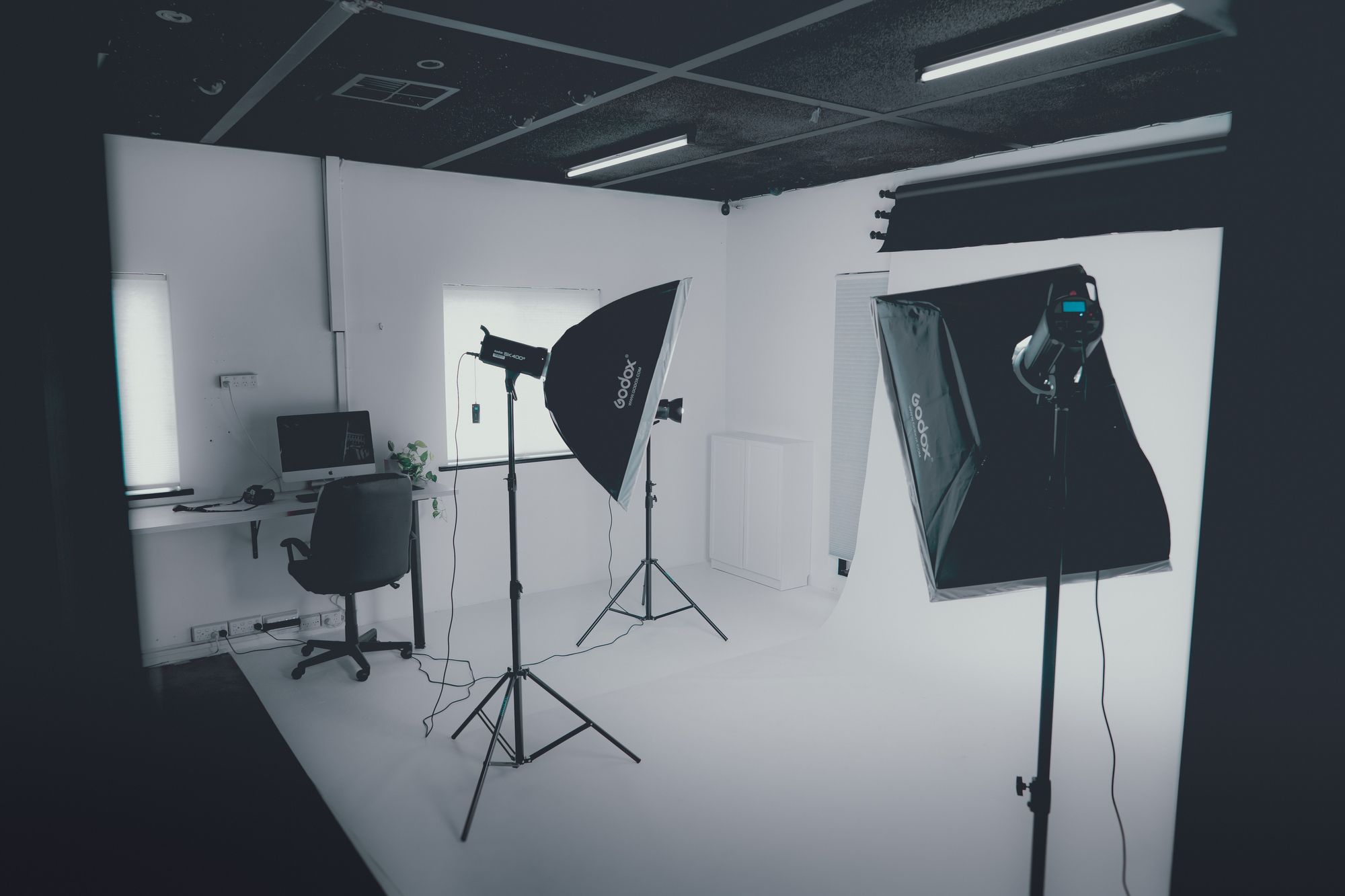 Doing fashion photography includes both studio and location shoots.
If you're shooting in a studio, you'll be able to completely control the lighting yourself. So, specific lighting equipment is essential – such as photo floodlights, tungsten-halogen lamps, and incandescent lighting.
You will also typically find yourself using strobe flash rather than continuous lighting. This is because the light from the strobe is much more consistent and strong enough to cover other environmental light.
Since the strobe plays a significant role in the shooting, some fashion photographers will even spend thousands of dollars on the strobe head.
But why buy for thousands when you can rent or subscribe to lighting affordably?
Just saying. Anyway, onwards we go.
When it comes to your fashion photography equipment, you might also need a lightbox to diffuse light, a fill light to remove harsh shadows, and umbrella reflectors to bounce light onto your subject.
If you're a "to-go" type of photographer, a camera-mounted strobe is usually sufficient to capture your image.
Post-production
You've might already have heard of it?
Retouching – it's a thing.
Thinking about which hard drive you can use is just as much part of your fashion photography equipment kit as any other.
This is where you work with colour correction, cropping, special effects and further creative manipulation to produce the desired image. You'll need a computer with a high resolution, calibrated monitor and one that can really store all those large digital files.
Closing thoughts
Needless to say, there are tons of excellent camera options out there.
Choosing the best camera for fashion photography comes down to what advanced features you need.
You might be shooting catalogues one day and catwalk the next – each project will come with its own camera requirements.
Consider renting or subscribing to the best cameras for fashion photography.
Rent Camera Gear: Access Pro Equipment
qqHXJy6AWlc
Camera Hire: Take Your Production to The Next Level
71PttfqWPXk
Camera Rental: Save Money with Wedio
5sHshmF1n_Y
About the instructors
Fashion Photography Gear FAQ
What are the best cameras for fashion photography?
The best cameras for fashion photography in 2021 are:
Sony A7 III
Sony A6500
Fujifilm X-T3
Nikon D850
Nikon F3
What equipment is necessary for fashion photography?
Hasselblad
Sekonic light meter
Profoto B1X flash/light
LED lights w. barn doors
Excelvan LED Light
Where can I find equipment for fashion photography?
You can easily rent gear for your fashion photography on sites like Wedio.
Popular listings for rentals