Best Action Cameras in 2023 – Find Your Adventure Companion
Rent camera gear from local creators.
Adventure's calling! Action cameras are rugged, simple, and versatile, but which one takes the cake?
When you think of an action camera, GoPro will probably quickly come to mind. You wouldn't be wrong! The reliable name brand takes 4 of the top 10 spots with design and technology that is hard to match. Yet, there are other brands worth considering, so read on if you're curious.
Here are the 10 best action cameras of 2023.
1. GoPro Hero 10 Black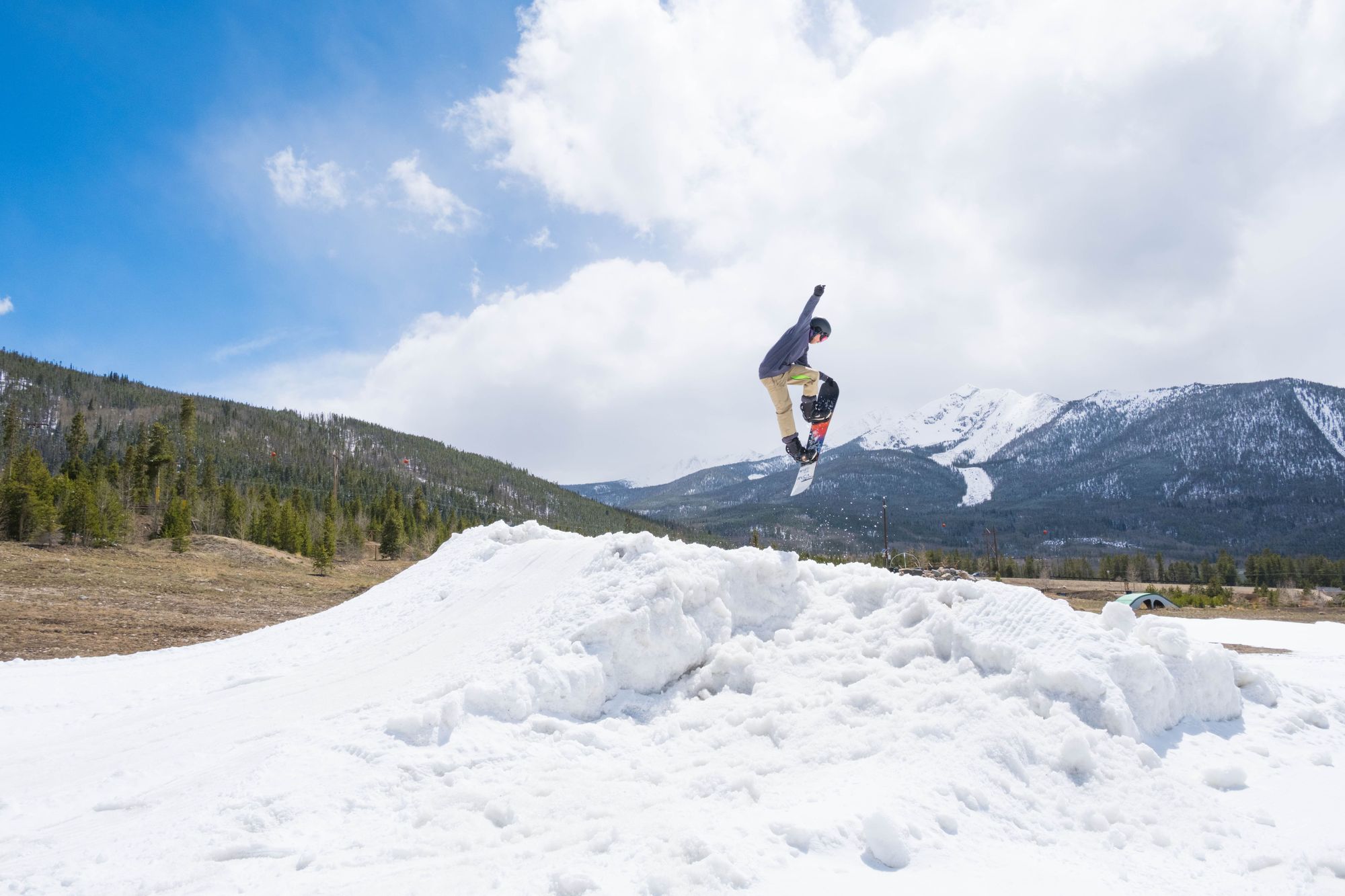 If you're looking for a polished, all-around powerful action cam, look no further. The GoPro Hero 10 Black is a somewhat incremental upgrade to the Hero 9, but what an impressive camera it became.
It comes equipped with all bells and whistles, including crisp imaging, a powerful processor, and world-class Hypersmooth image stabilization. With great low-light performance, it can be a great companion for even the wildest of adventures. It shoots 5.3K at 60 fps and 4K at 120 fps, essentially doubling the framerate available with the Hero 9.
The Hero 10 kept its predecessor's front-facing screen, perfect for vlogging and videos in selfie mode. It also introduced a water-repellent lens to protect the camera in every condition. And it's waterproof down to 10 meters!
This flagship GoPro is packed with features. While robust and reliable, the high performance is reflected in its price. If you're looking for the best of the best, the Hero 10 is your safest bet.
2. GoPro Hero 9 Black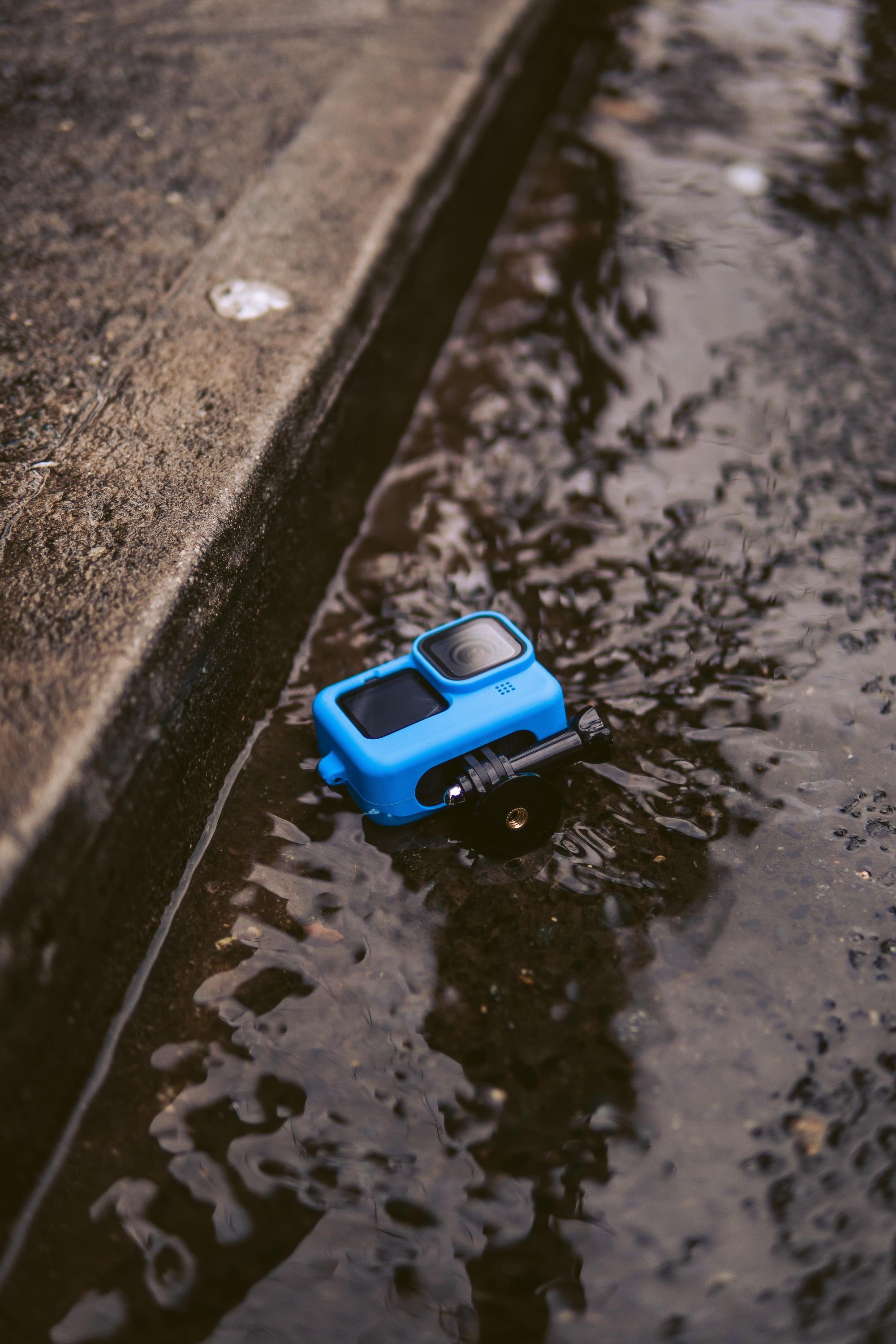 If you're satisfied with fewer features than the Hero 10 offers, the GoPro Hero 9 Black is a worthy candidate.
Released in 2020 September, this action cam got a 30% battery boost (compared to the Hero 8) and comes with impressive native horizon leveling. This versatile little device shoots 5K up to 30fps and 4K up to 60fps. It also allows for 15 MP screen grabs from your videos.
The new, removable lens cover can be easily replaced should any damage occur to it. At 158g, the GoPro Hero 9 Black is heavier than most cameras from the lineup. It does capture beautiful TimeWarp 3.0 time-lapses though, perfect for cinematic action footage.
If you don't want to pay a premium for the latest and best action camera, the Hero 9 provides the perfect middle ground. It offers a little less at a modest price, appealing to the general public rather than the action cam fanatic.
3. DJI Osmo Action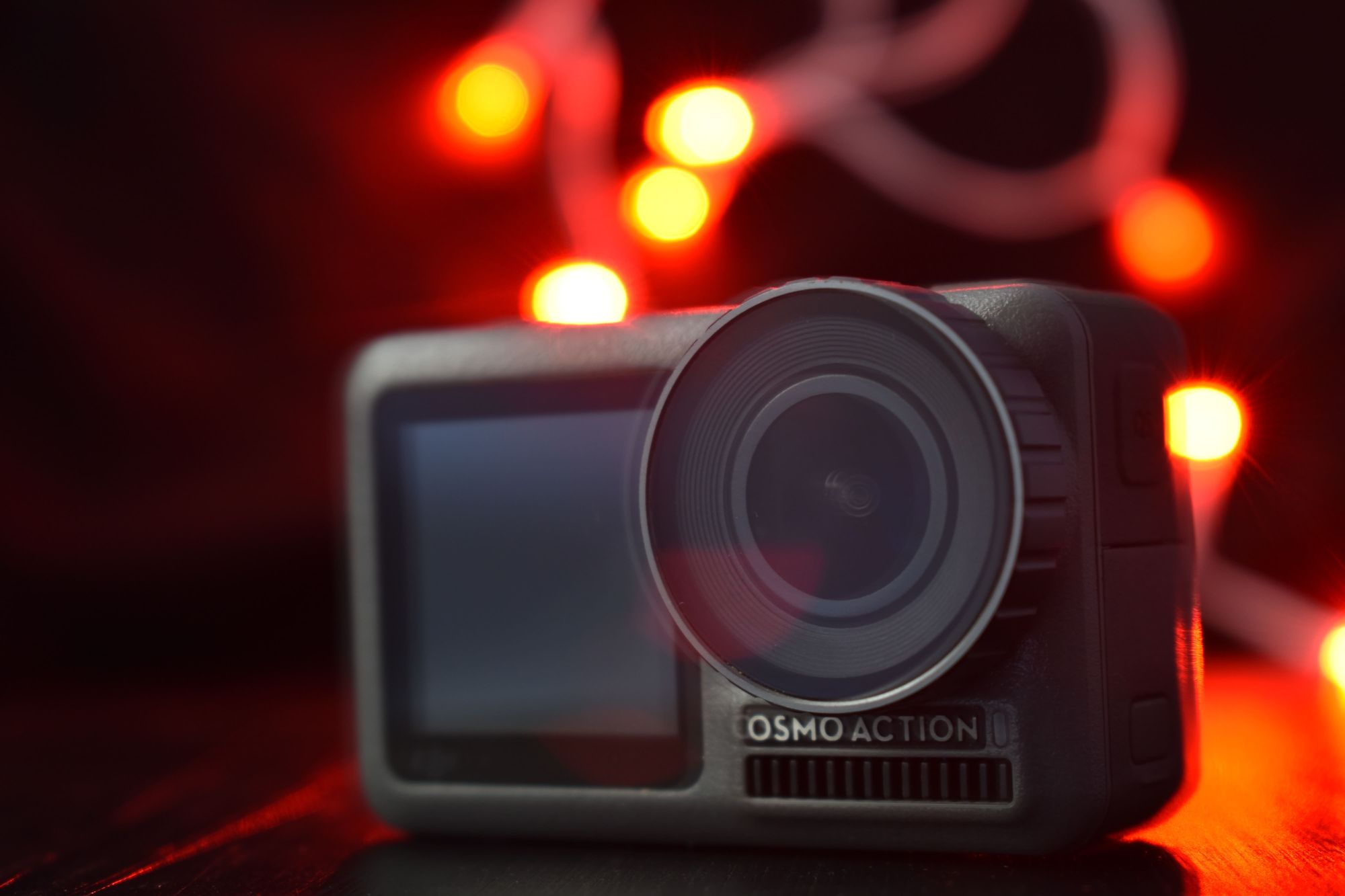 DJI is known for its drones, but you can't count the DJI Osmo Action out of the game yet. As the drone giant's first attempt at creating an action camera, the Osmo Action gave the GoPro Hero 8 a run for its money. As you can see, on our list, it emerged victorious!
It pioneered the full-color front-facing LCD screen (now implemented on the Hero 9 and 10) and provides the same image quality of 4K up to 60fps.
The DJI Osmo Action records beautiful color and puts up a fight against GoPro's image stabilization too. It's easy to use and comes included with swappable filters for extra creative freedom.
Succeeded by the Osmo Action 2, DJI's first action cam is slowly dropping in price, making it a worthwhile contender for your funds if you're looking for your next adventure companion.
4. GoPro Hero 8 Black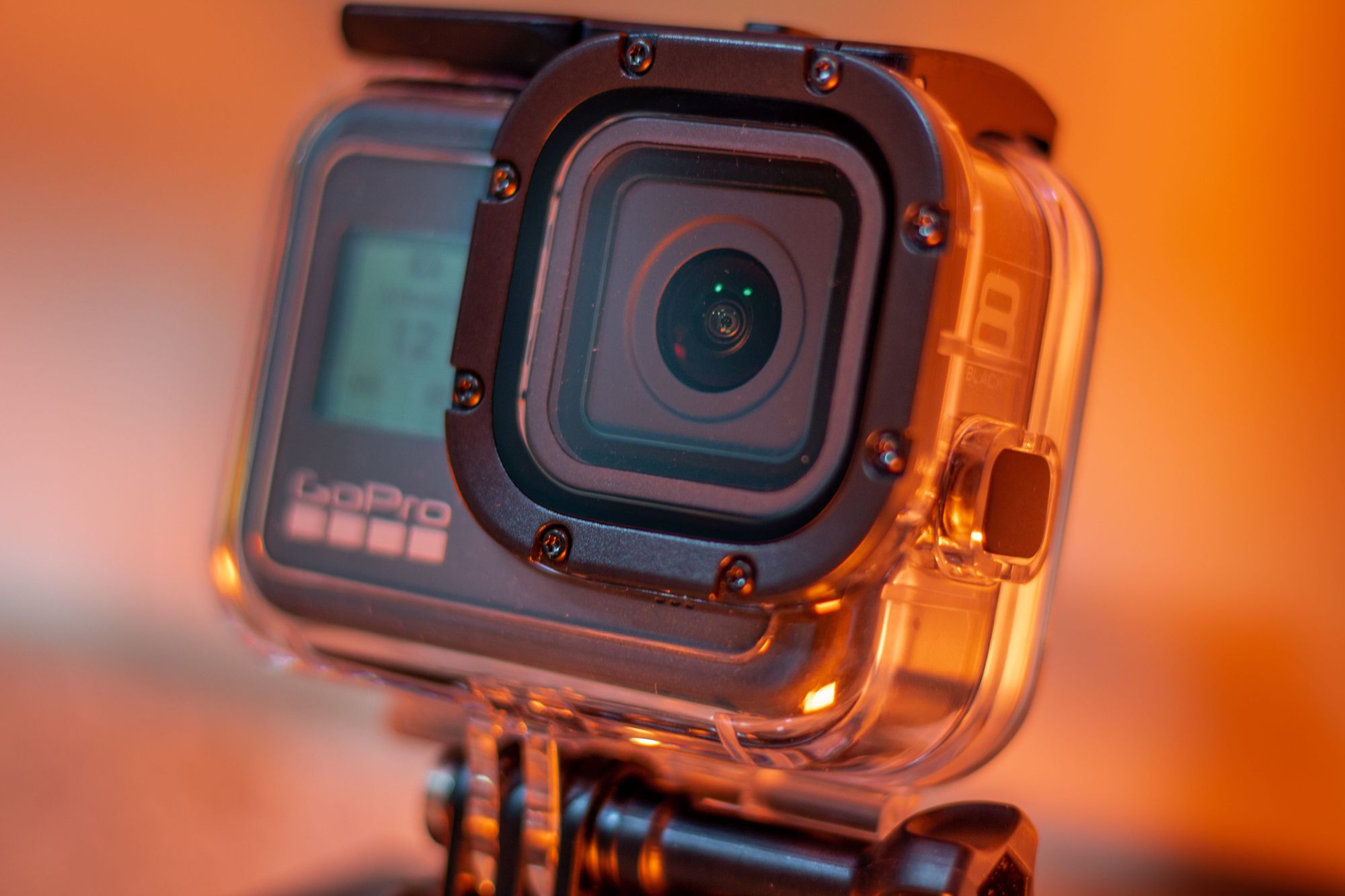 Released in 2019, the GoPro Hero 8 Black continues to plummet in price too, meaning that it now packs quite a bang for your buck.
This action camera shoots the same impressive 4K up to 60fps, offers similar image stabilization, and it was the first to use a frameless form. This means that its inbuilt mount is hidden within the camera base, allowing for a quick reaction time and for you to travel light.
The downside? This model doesn't have its successors' front-facing screen, so you might be out of luck if you were hoping to vlog effortlessly with the Hero 8. It also shoots fairly mediocre in low-light conditions, limiting its potential uses.
5. DJI Action 2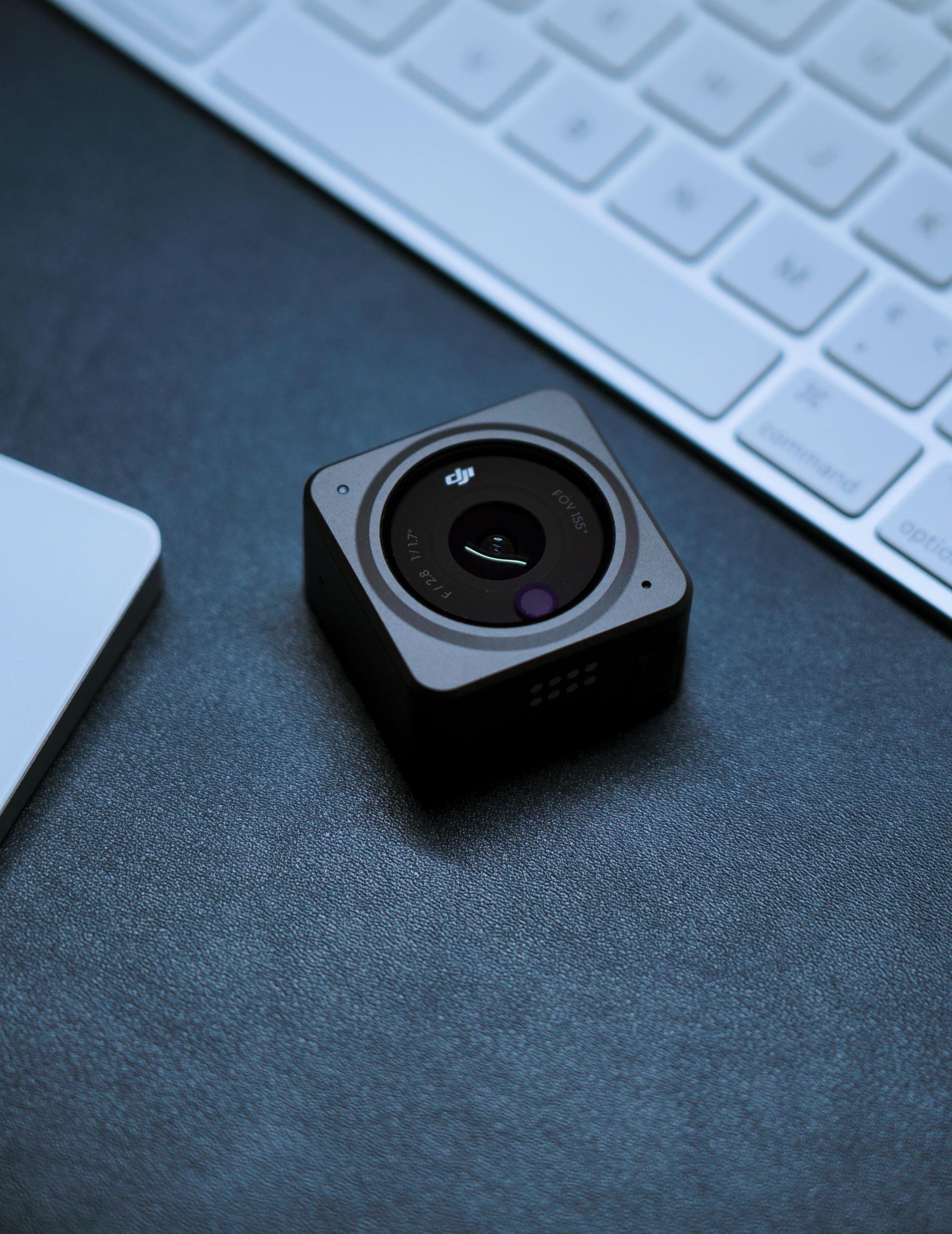 Think tiny. Think smaller. The DJI Action 2 is coming in hot with a measly 57g weight, and its ability to connect to other units via a magnetic clip.
Released in 2019, this camera became a flagship product to DJI's action cams. It features quite a decent sensor for its size and a strong modular system.
This action cam shoots 4K up to 120fps and comes with effective digital stabilization. It takes 12MP photos and works as a webcam too if you'd like.
Overheating can be a concern with this innovative, small action cam, especially when charging. However, the size paired with the resolution makes this little powerhouse worth watching out for.
6. Insta360 One R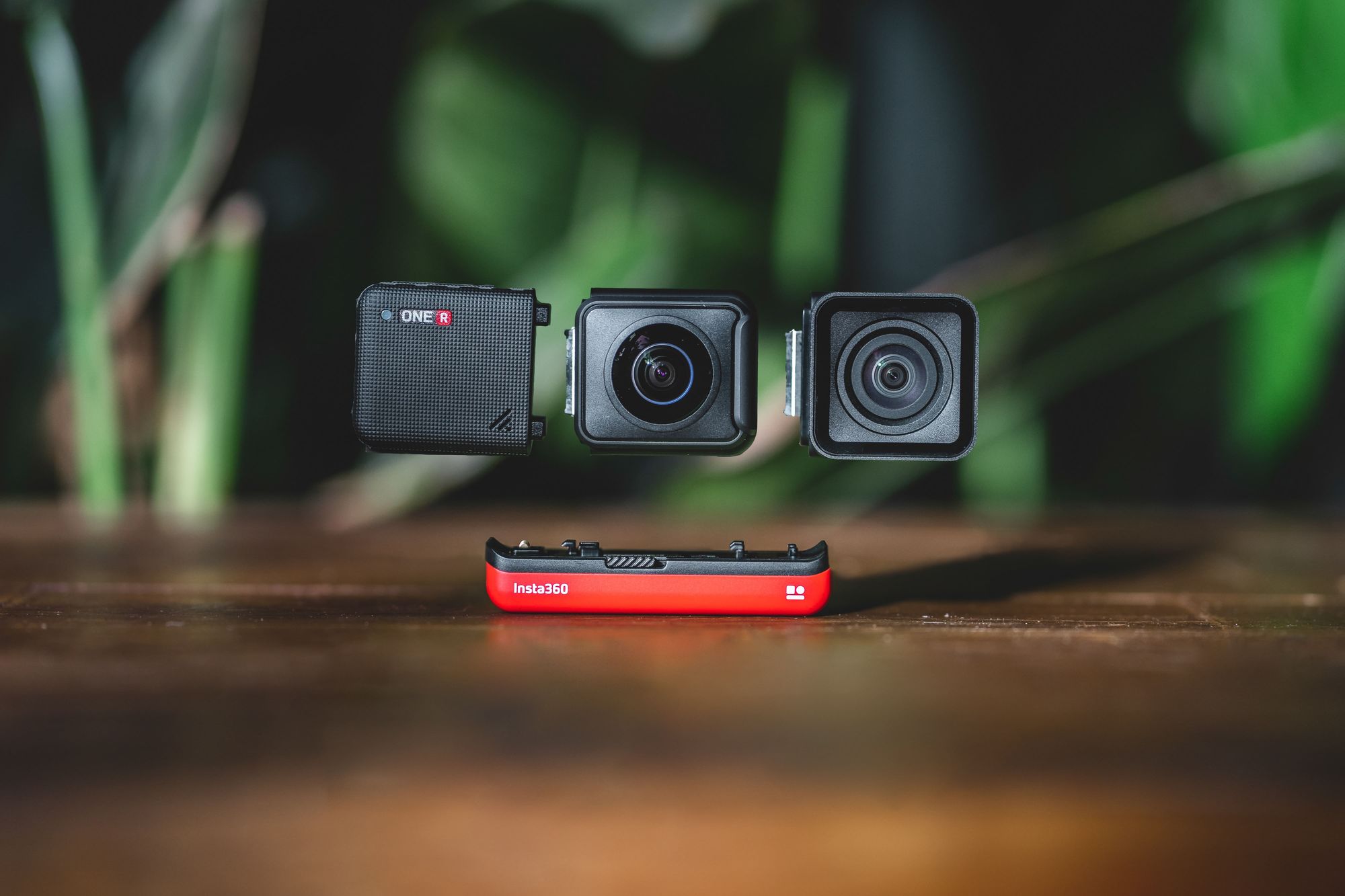 The Insta360 One R takes versatility to the next level with its modular build. This build consists of a battery, control, and camera block, and it allows you, the user, to swap these out to suit your needs.
Whether you're looking for a crisp 4K or a 360-degree dual-lens camera, the One R got you. Its camera modules offer a great dynamic range, and the build is surprisingly sturdy for all its moving parts. One thing it can't do is underwater shoots without a case.
The Insta360 One R might not be the strongest specialist in the market, but don't forget: modular means versatile.
7. Akaso Brave 7 LE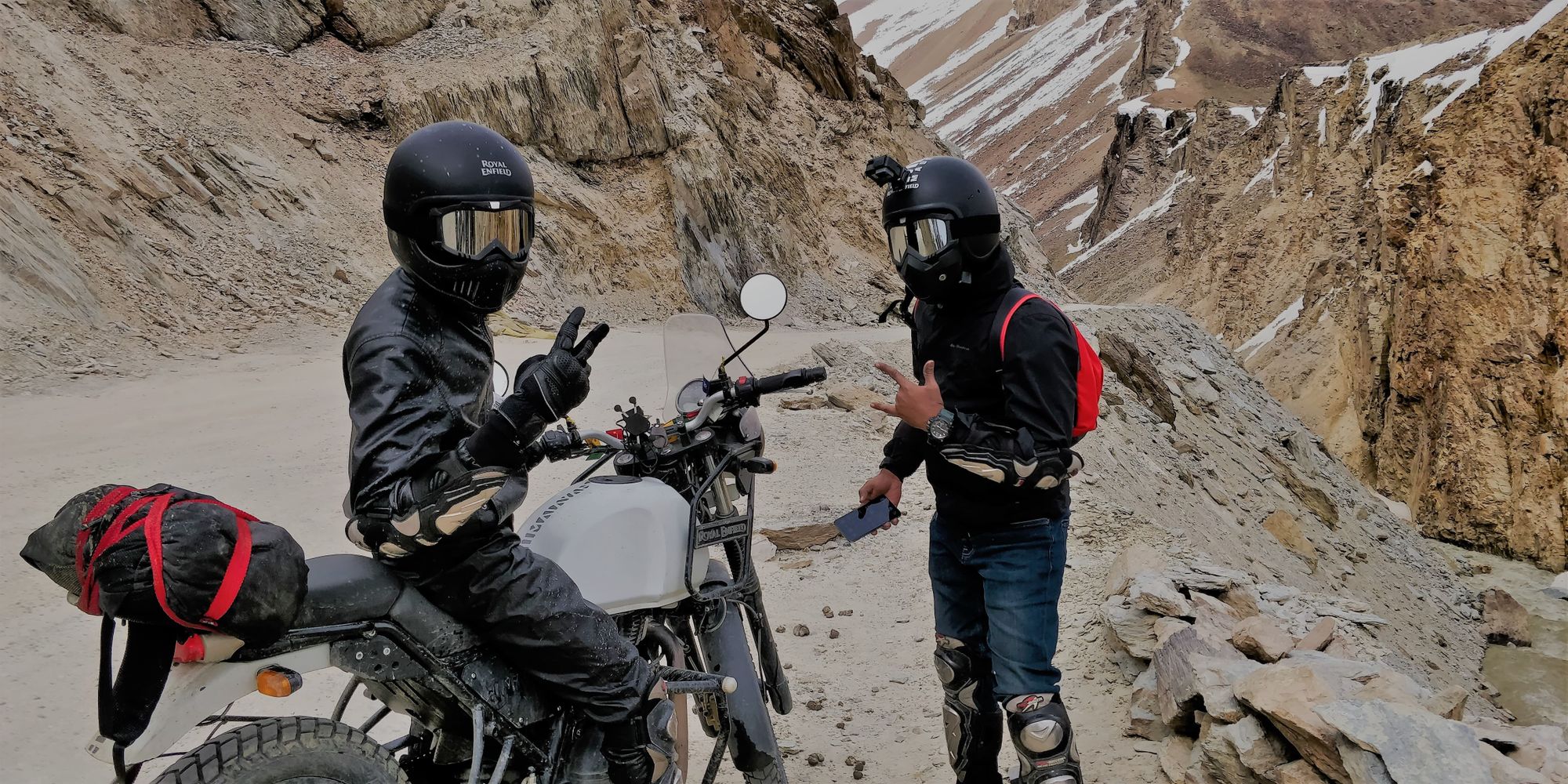 Barely heavier than the DJI Action 2, the Akaso Brave 7 LE weighs only 61 g. In this compact body, you'll get 4K video at 30fps and 6-axis image stabilization, for basically a bargain!
The Akaso Brave 7 has an extremely high build quality and a touchscreen so intuitive that you can figure it out even in the middle of your adrenaline rush.
With a front display, several shooting options, and diving and driving modes, you wouldn't be able to guess how much cheaper the Brave 7 delivers than the big names in the industry.
This action cam is only waterproof in its supplied casing though, making it somewhat inconvenient to use for underwater adventures. It also uses electronic stabilization, which leaves some things to be desired. Overall, it's a great budget-friendly option for those willing to compromise.
8. GoPro Max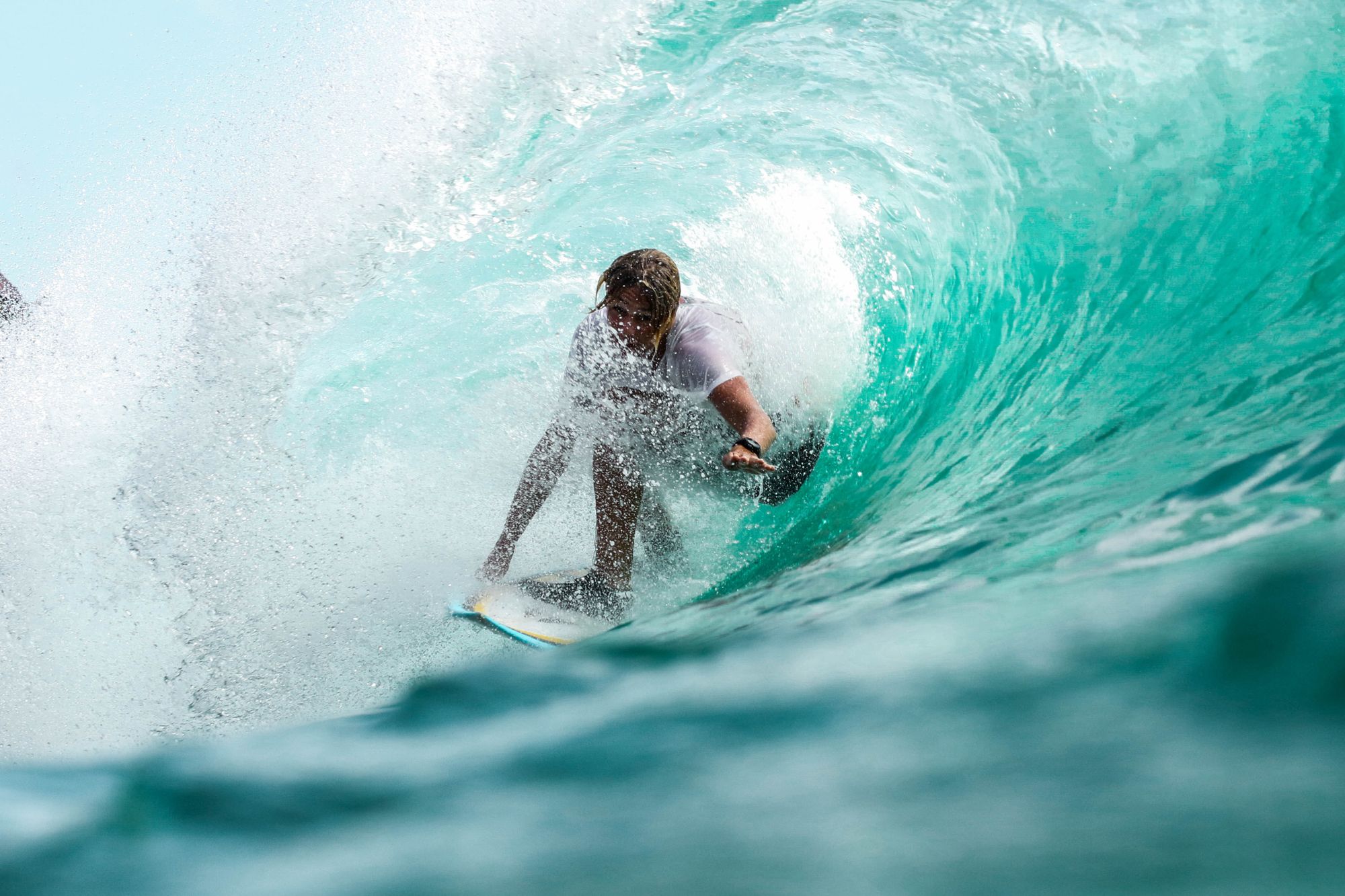 If you're looking for stunning 360-degree video and photos, the GoPro Max could be the one for you.
This 360 camera blows others in the niche completely out of the water in terms of ease of use and quality. The GoPro Max records with twin fisheye lenses and stitches the footage together, so editing is a breeze too.
Used as a regular action cam, the GoPro Max shoots smooth footage with outstanding in-camera horizon leveling and stunning audio. However, converting the fisheye footage to 2D leaves the rendered image quality lacking and can take quite a long time to edit.
If you're really into capturing 360 footage, this camera is amongst the best as a versatile, intuitive, and waterproof option.
Therefore, the GoPro Max ends up as a particularly strong contender in its niche, but it fails to dethrone the all-rounders above, especially at its price point.
9. Insta360 Go 2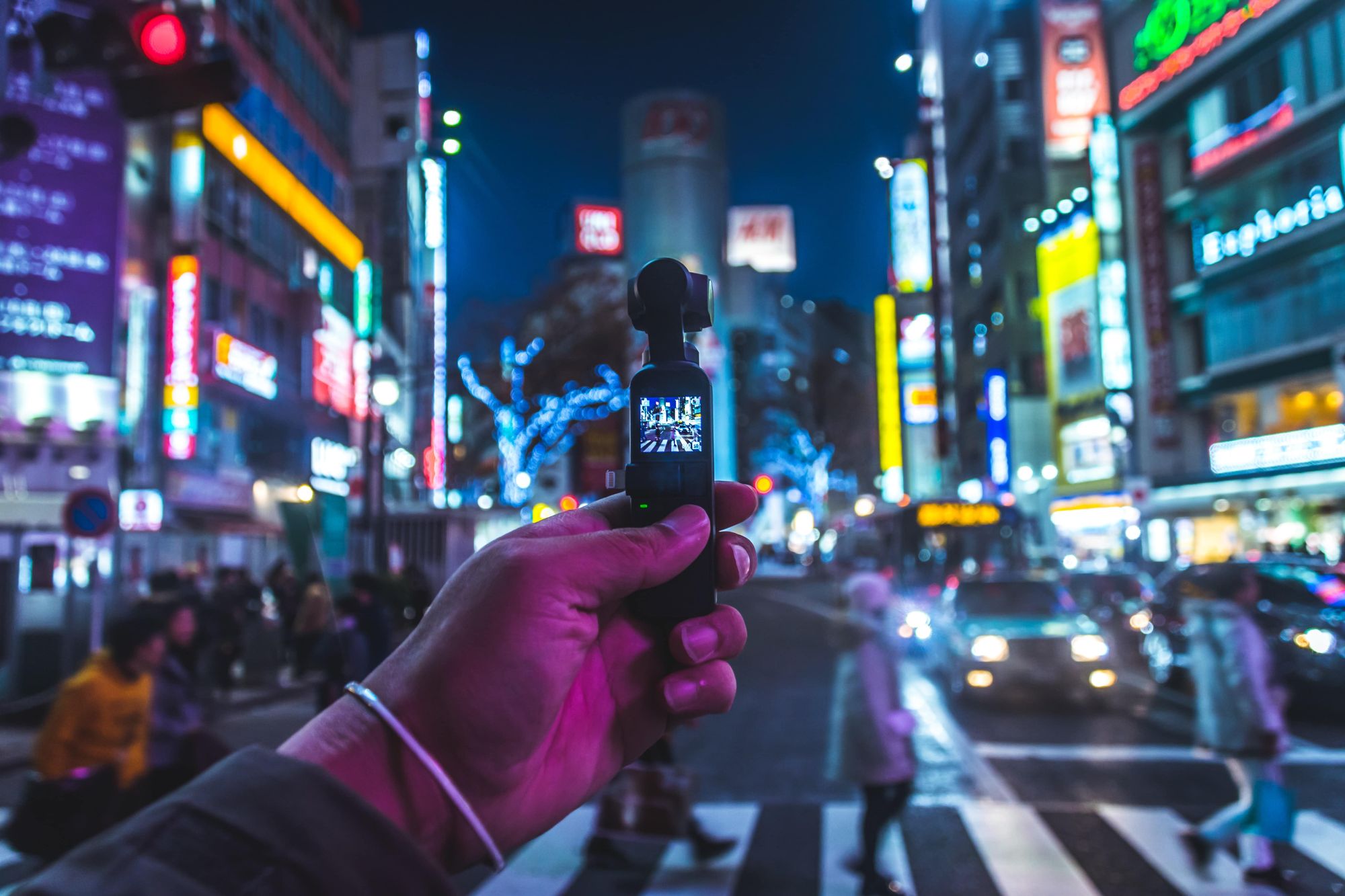 The number 9 spot goes to the Insta360 Go 2, which took "size matters'' truly to heart. "The world's smallest action camera" measures barely over 25g, and it's approximately the size of your thumb.
This small size allows you the benefit of mounting it essentially anywhere, on windows, helmets, bags, under a skateboard or just wearing it on your chest as a medallion.
The intelligent charging case is an unexpected yet welcome surprise, and it's as versatile as the action cam itself. Besides charging, you can use it as a remote control or prop it up like a tripod.
The maximum resolution doesn't dazzle anyone at 1440p up to 50fps, and the 32 GB storage might cause issues down the road. If you're looking for the form factor, however, the Insta360 Go 2 is hard to beat.
10. Sony RX0 Mark II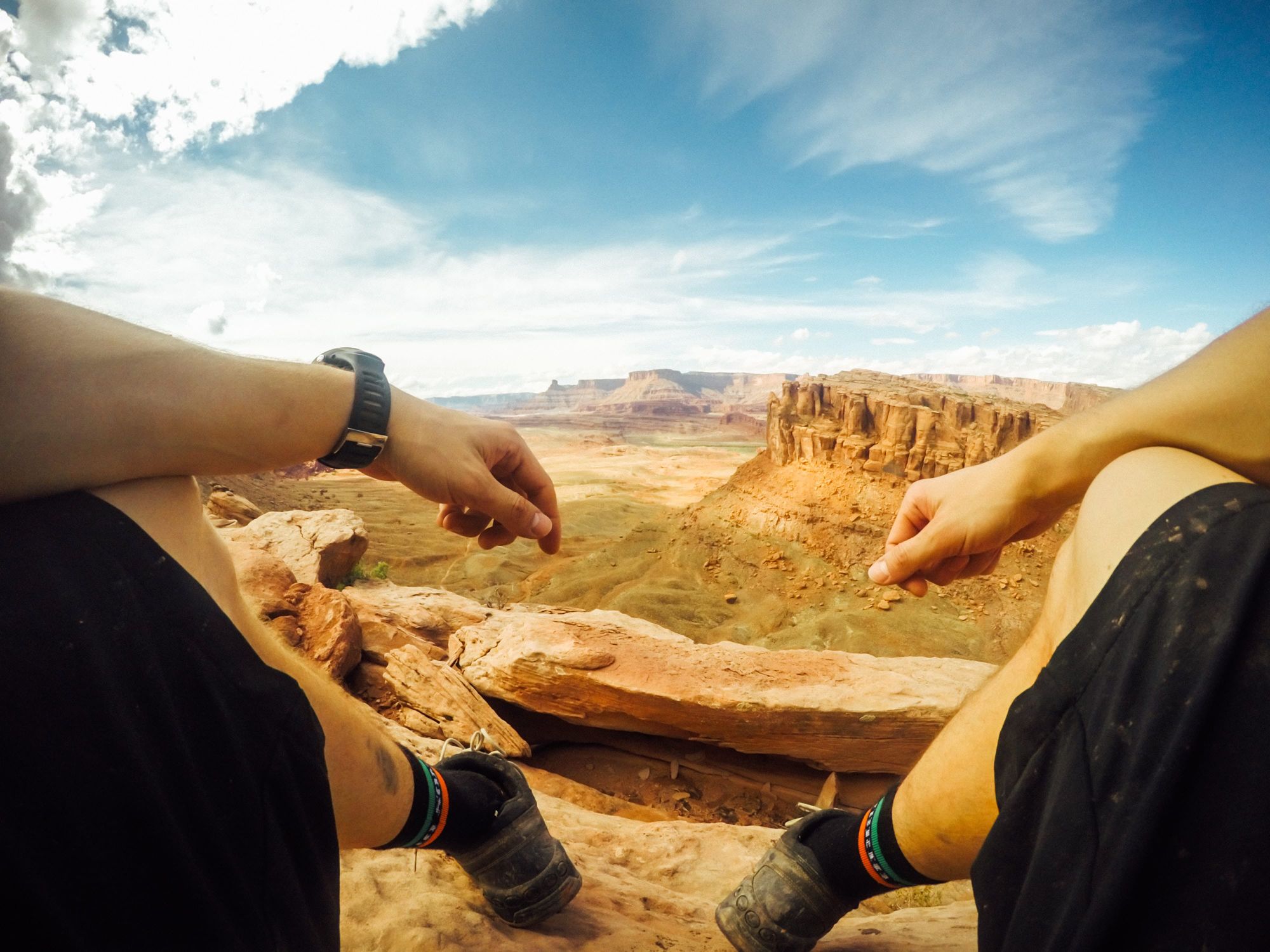 Sony comes in to take the 10th spot on our list, with its unparalleled slow-motion capabilities. These come with a hefty price tag, however, hence the last entry.
The RXO II's 1-inch sensor provides great dynamic range and produces beautiful image quality. If you're looking for the crispest video around, you should at least consider this premium option.
This action camera features a self-vlogging screen but no touchscreen, making it somewhat complicated to use and get used to. The electronic image stabilization is not the most reliable, so unlike most on this list, this camera needs to be used on a tripod or gimbal for perfectly smooth footage.
Its 1-inch sensor and super rugged build earn the Sony RX0 Mark II the last spot on our prestigious list of best action cameras.
How did we decide on this ranking? Read on to find out.
What should you look for in the best action camera?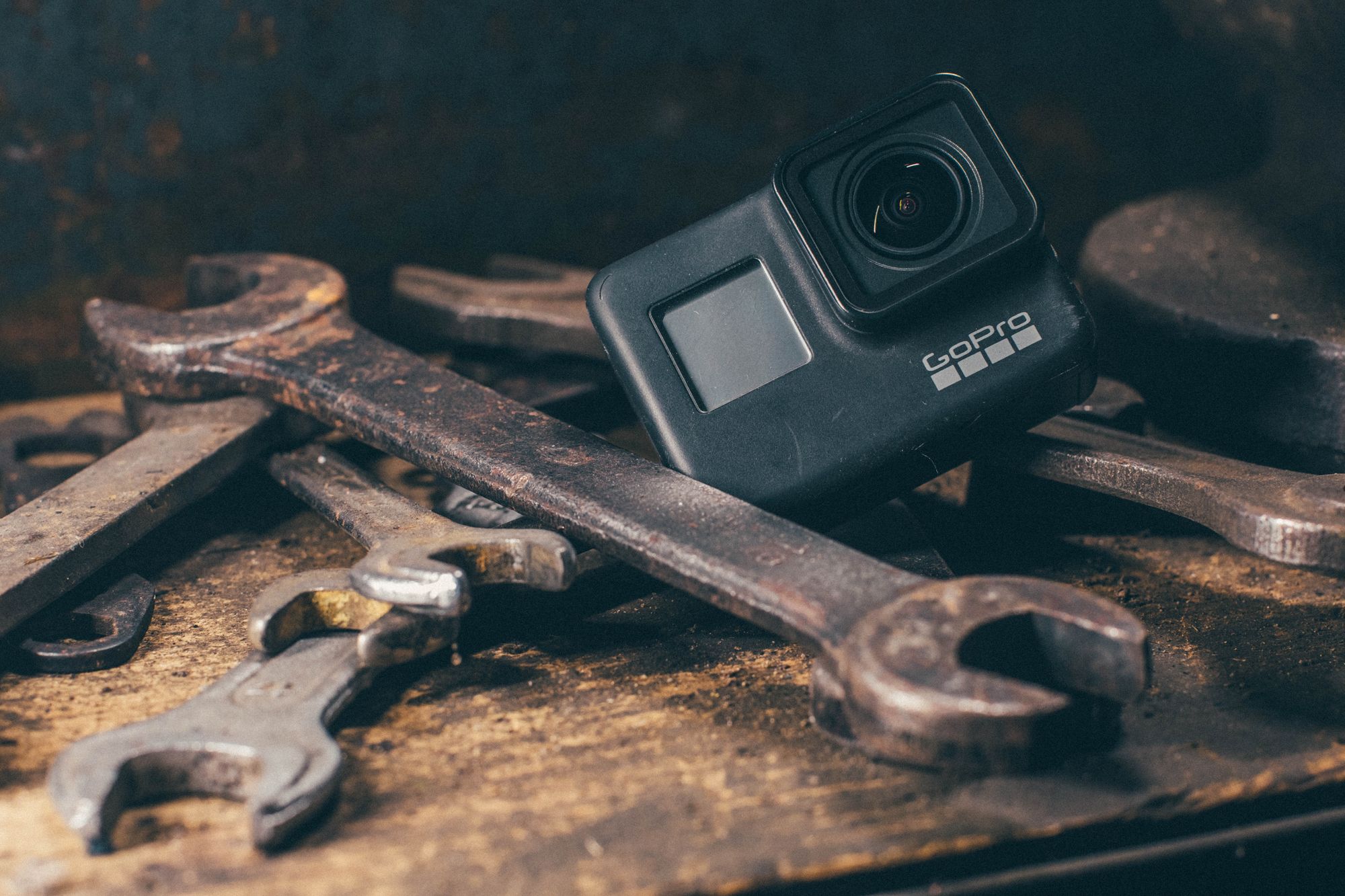 The best action camera on the market has to be a light yet sturdy, waterproof body combined with great image quality. The rest is up to you and how you want to use it!
Consider the resolution and framerates you'll need to achieve your desired output, and never compromise on decent image stabilization.
As a bonus, depending on your purpose, slow-motion capabilities are always welcome, and mounting options were considered. Connectivity can be an important factor, especially for those who want to shoot remotely.
As always, the value at price point was also considered, in hopes of finding you the best action camera in 2023.
Summary
In conclusion, GoPros are tough to beat at their game, but DJI, Sony and even some smaller brands do put up a fight. Different cameras offer a wide range of strengths and weaknesses, but the best all-rounder remains the GoPro Hero 10 Black.
Did we get it right? Do you have suggestions to add? Reach out and let us know which cam you nominate as the best action camera in 2023.
Learn more about a wide range of camera equipment, or get right down to business and rent or subscribe to a camera with Wedio.
Rent Camera Gear: Access Pro Equipment
qqHXJy6AWlc
Camera Hire: Take Your Production to The Next Level
71PttfqWPXk
Camera Rental: Save Money with Wedio
5sHshmF1n_Y
Enjoy your adventure!
About the instructors
FAQs
Which action camera is best?
The GoPro Hero 10 Black is widely regarded as the best action camera on the market, but there are other options.
What is the best action camera for 2023?
The GoPro Hero 10 is tough to beat, but older GoPro models and the DJI Osmo Action give it a run for its money.
What is better than a GoPro?
GoPros are known as the action cam royalty, but if you're looking for a modular, 360-camera, the Insta360 One R is a worthy contender. If you're going purely by weight or size, the DJI Action 2 and the Insta360 Go 2 are both excellent options.
Is action camera worth buying?
Action cameras are great value for your money! If you want to make and share memories, completely stress-free get yourself the best action camera in 2023. Alternatively, you can also rent one at Wedio.
Popular listings for rentals