Product review: ARRI ALEXA Classic
Rent film gear from local filmmakers.
Rent film gear from local filmmakers.
Product Review: ARRI ALEXA Classic
1 other
Overview
Specs
Reviews
FAQ
Alternatives
Research
ARRI ALEXA Classic
ARRI
4.3
Based upon1 reviews from Wedio members
Effectiveness
5
Usability
3
Value for money
5
Overall rating
4.3
Is it worth it?
Yes
If you're a professional filmmaker, this camera is worth a shot. Any ARRI camera will perform better than its rivals in the crucial areas of dynamic range and color rendering. The camera's settings for film production, such as highlight roll-off, can make a huge difference.
No
Keep in mind that the Alexa Classic's resolution doesn't exactly handle the competition. The Alexa Classic's top speed is 2.8K, which seems extremely constrained given that a typical mirrorless camera can capture at least 4K and even 8K on flagship versions. Also, if you're a solo camera operator, this is a no, as the Alexa Classic is heavy and bulky.
ARRI ALEXA Classic Review
Would you give a try to a cinema camera that was released more than a decade ago? Well, if it's an ARRI camera, you sure should!
Whether it's your first encounter with the Arri Alexa Classic, or you just need a reminder of this camera's capabilities, read our full review to discover its key strengths, how it compares to a newer Alexa Mini LF, and if you should get it in 2023. The camera world is immense - there's always so much to discover. Check out our guide to camera equipment to freshen up your knowledge.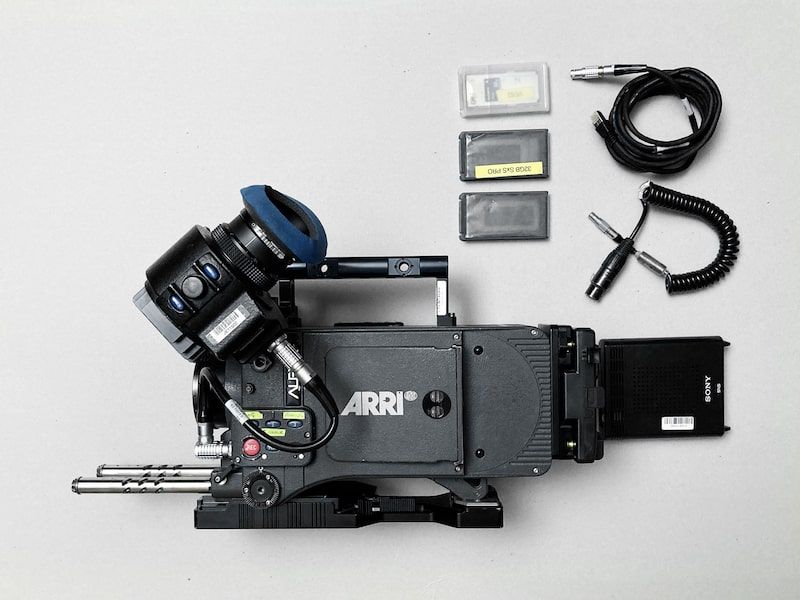 The first item in the Alexa line and Arri's major entry into digital cinematography, this film-style digital camera was introduced in 2010. Known as "Hollywood's Camera of Choice," the Classic model has won the hearts of numerous cinematographers. Even after 12 years since its initial release and great competition, the Alexa Arri Classic is still a camera that delivers decent features and performance and remains a choice among filmmakers even today.

Sensor
The ELV III sensor, which is intriguingly still the same sensor used in the contemporary ARRI camera choices, such the Mini and LF Even the alternatives for larger formats employ a variant that is only a couple of these chips together. Obviously, that sensor is still fantastic, and a Classic will provide you with reliable performance.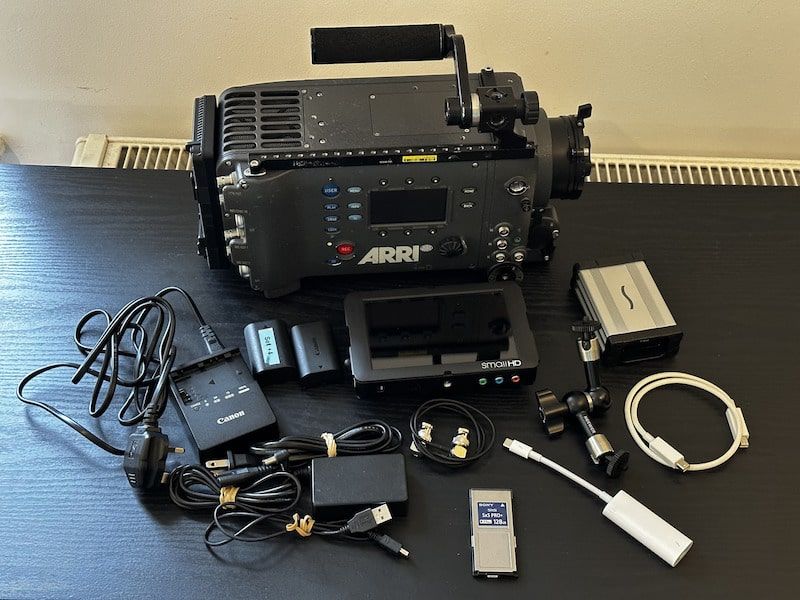 A 35 format ALEV III CMOS sensor was used in the construction of the Arri Alexa Classic EV. It has a 14+ exposure latitude with 7 stops of overexposure and another 7 stops of underexposure and is rated at ISO 800 and 2.8K. This gives the camera a great deal of color grading freedom and enables it to record greater detail in both the highlights and the shadows.

Viewfinder
The Arri Alexa Classic EV's electronic color viewfinder, known as the ARRI EVF-1, is yet another fantastic feature. Its 1280 x 784 F-LCOS tiny display and ARRI LED illumination are designed to produce great image quality and true color reproduction. You can enjoy quick, low-latency image display and see the action in the viewfinder at the exact instant it occurs in front of the camera thanks to the high-speed connection it has between the viewfinder and the camera itself.

Video recording
With Full HD at up to 120 fps in ProRes or 2K at up to 60 fps, the camera's specifications are still strong. It can output 2.8K raw at up to 60 frames per second outside. Internally, this is ProRes 4444, a codec with a lot of flexibility. Beautiful files, although a little bulky. It is advantageous in this situation that the resolution is lower.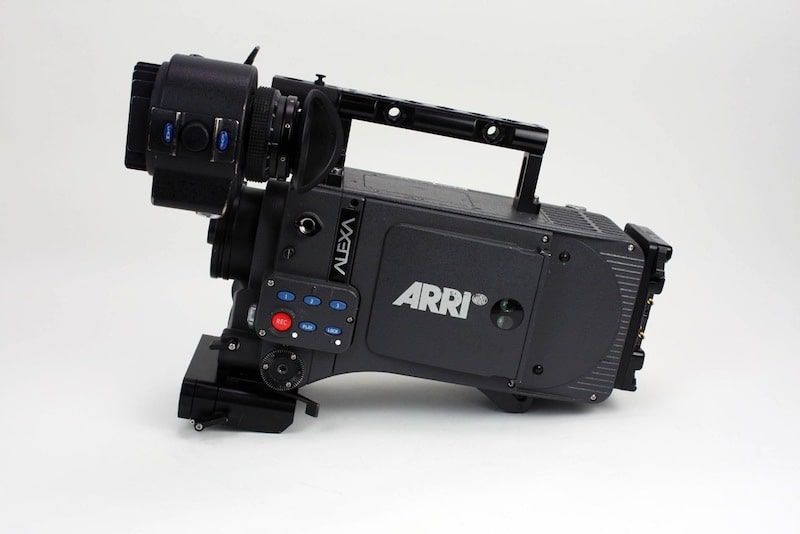 The camera can also record at a rate of up to 60 frames per second, but depending on the recording format and recording medium employed, there may be certain restrictions on this. The camera can record HD-SDI footage as well as Arri's exclusive raw files dubbed ARRIRAW, which contain both static and dynamic metadata. You have the option to up- or down-sample the finished product to HD, 2K, or even 4K resolution thanks to its exceptional image quality.
ARRI ALEXA Classic vs ARRI Alexa Mini LF
ARRI ALEXA Classic
ARRI Alexa Mini LF
Image sensor
Super35 ALEV III 23.8x17.8mm
ALEV III CMOS 36.70 x 25.54 mm
Dynamic range
14+ stops
14 stops
Recording formats
ProRes, RAW
MXF/ProRes, RAW
Max resolution
2048x1152
4448 x 3096
Max frame rate
60fps
60fps
Show more
What creators like
What creators don't like
Final verdict
The Arri Alexa Classic is a camera with great image performance that is easy to use, dependable in even the harshest situations, and adaptable enough to meet a variety of workflow and financial needs. Alexa Classic will equip you with images of astounding richness and detail whether your production is meant for the big screen or television.
However, given todays competition and rapidly evolving tech in film cameras, you may find more recent models produced by Canon, Sony, or Blackmagic more suitable to your needs - their video recording capabilities and other in-built features are definitely more comprehensive than those of the Arri Alexa Classic.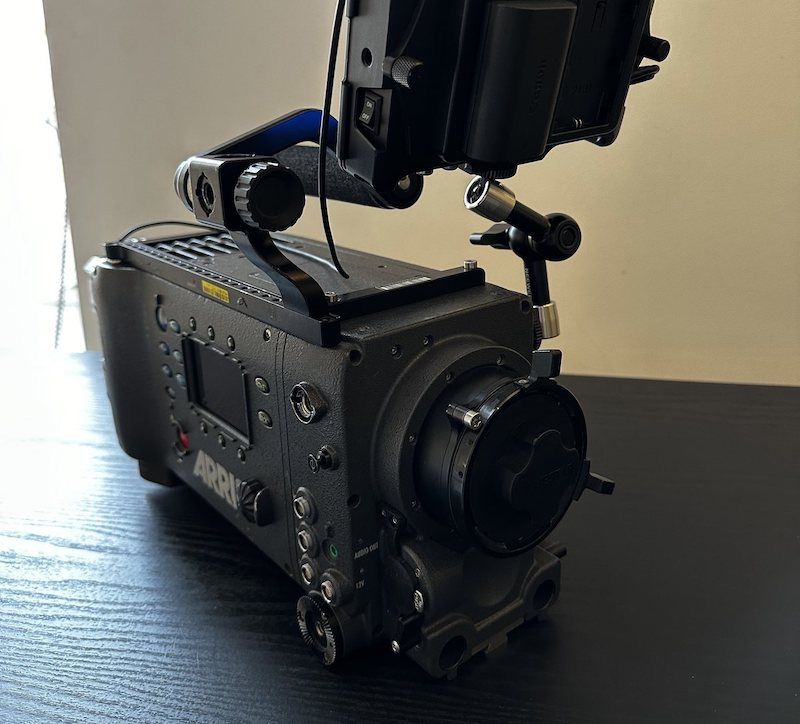 Frequently Asked Questions
Is ARRI ALEXA Classic still worth it in 2023?
The Arri Alexa Classic is a camera with great image performance that is easy to use, dependable in even the harshest situations, and adaptable enough. However, given todays competition and rapidly evolving tech in film cameras, you may find more recent models produced by Canon, Sony, or Blackmagic more suitable to your needs.
How much is the ARRI ALEXA Classic?
Today you can purchase Arri Alexa Classis for $6,100.
Where to rent ARRI ALEXA Classic?
You can rent Arri Alexa Classis through Wedio and other camera rental houses.
Show more
Review by
ARRI ALEXA Classic alternatives
Canon EOS C300 MK II
With the addition of a "Production" camera profile, the C300 MK II can now emulate the Arri Alexa's color science. The resulting images from the two cameras are almost too similar to distinguish between them after being blended using Arri's Rec. 709 conversion LUT in post-production. Because of this, the C300 MK II is frequently utilized as a backup camera for the Arri Alexa or just as a less expensive option for the A-camera. Read more
Buy at Wedio
Rent from $100/day
Blackmagic Cinema Camera 2.5K
High dynamic ranges, nuanced colors, and organic textures are just a few of the reasons why the Blackmagic Cinema Camera, despite its inexpensive price, has upended the market and established itself as a reliable rival to the Arri Alexa. The Blackmagic Cinema Camera's overall construction, design, and ergonomics are wholly dissimilar to those of the Arri Alexa, although its overall image quality is one of the Alexa's greatest counterparts. Read more
Buy at Wedio
Rent from $79/day
Sony PMW-F55
When it comes to 4K products, Sony has a stellar reputation, notably in the field of digital cinematography. One of the best 4K cameras in and around its price range, the Sony F55 is no exception and is frequently referred to as a filmmaker's dream. The camera offers flawless image quality, shoots in native 4K, has an astounding 14 stops of dynamic range, low noise, and great sensitivity. Read more
Buy at Wedio
Rent from $200/day
Show more
The research
Why you should trust us
At Wedio, we are on a mission to keep great stories alive. We achieve this by facilitating the sharing of knowledge, tools, and services that help you as a creator craft better stories. Today we help 100,000+ monthly creators become better — together. We believe in the power of the community. Instead of gathering product reviews from one creator, we involve hundreds of creators, and create both video- and written reviews. In that way, we present the essence of the collective rather than one opinion.
How we tested this product
We used a mixed-method design. Our qualitative video reviews, were created by hand-picked Wedio members. We shipped the product to them, they tried it for at least 30 days in real-life projects, and then they did an honest video review. Our quantitative written reviews, were collected from Wedio Renters and Lenders. When renters have rented the product, they have the option to leave a product review. When lenders create a product listing, they have the option to share their thoughts on the product itself.
How we fund this review
In order to keep delivering the best possible reviews for creatives, we have four different revenue streams. This includes (1) commissions from our short-term rentals (10 % from renters 20% from lenders whenever a rental is happening through Wedio), (2) commissions from our subscriptions (we get paid by our retail partners to deliver an order), (3) commissions from brands delivering products, and (4) commissions from affiliate links to other partners (such as retail partners, software, and other creative tools).
Limitations
Even though we try to be as unbiased as possible, we still want to address two limitations of this review. First, our lenders can be affected by the "Endowment effect" when reviewing their gear. They would potentially rate their product higher than they would have done if they rented the product — just because they own the product themself. Second, there is the potential of instructors experiencing "Confirmation bias" when reviewing a product. If they received the product from us, they might have a tendency to look for all the advantages and good things about the product because they want to please Wedio and the product brand. To overcome this limitation, we strictly guide our instructors to be as objective as possible — a low rating is as valuable to us as a high rating. The review aims to guide other creators in the choice of gear.
Access ARRI ALEXA Classic
https://images.wedio.com/images/listing_images/images/1964519/thumb/IMG-0160.jpg
USD
Buy used
https://www.arri.com/en/certified-pre-owned
6100
Rent from
https://www.wedio.com/en/rent/arri-cameras
70
Popular listings for rentals