Product review: Aputure 300D MK II
Rent camera gear from local creators.
All creatives can agree: lighting is one of the decisive points when it comes to delivering top-notch footage.
Meet the Aputure 300D II, a powerful light that will enhance your filming process on set. Keep reading this review to discover what to expect from this light, and how it differs from the rest of the market!
So much to learn about lighting, yet so much information just floating around online. We got you - check this complete guide to camera equipment to find all the right answers.
Aputure c300D MK II Review: Is it worth it?

Yes (If)
If you're looking for a sturdy power connection that allows you not to have to grab a stinger to power your light, then this Aputure light is your choice. It will give the professional look for all of your production needs, as it packs some incredible features, easily adjusted from an app.

No (if)
If you're looking for a light with adjustable color temperature, maybe consider something else, like Aputure LS 300x with a color temperature range of 2700 - 6500K.

Aputure c300D MK II Review
Aputure's LS C300d Mark II LED Light Kit with V-Mount Battery Plate is an improved version with 20% more power, improved functionality, and a cutting-edge connection that is built on the framework of the well-liked LS C300d.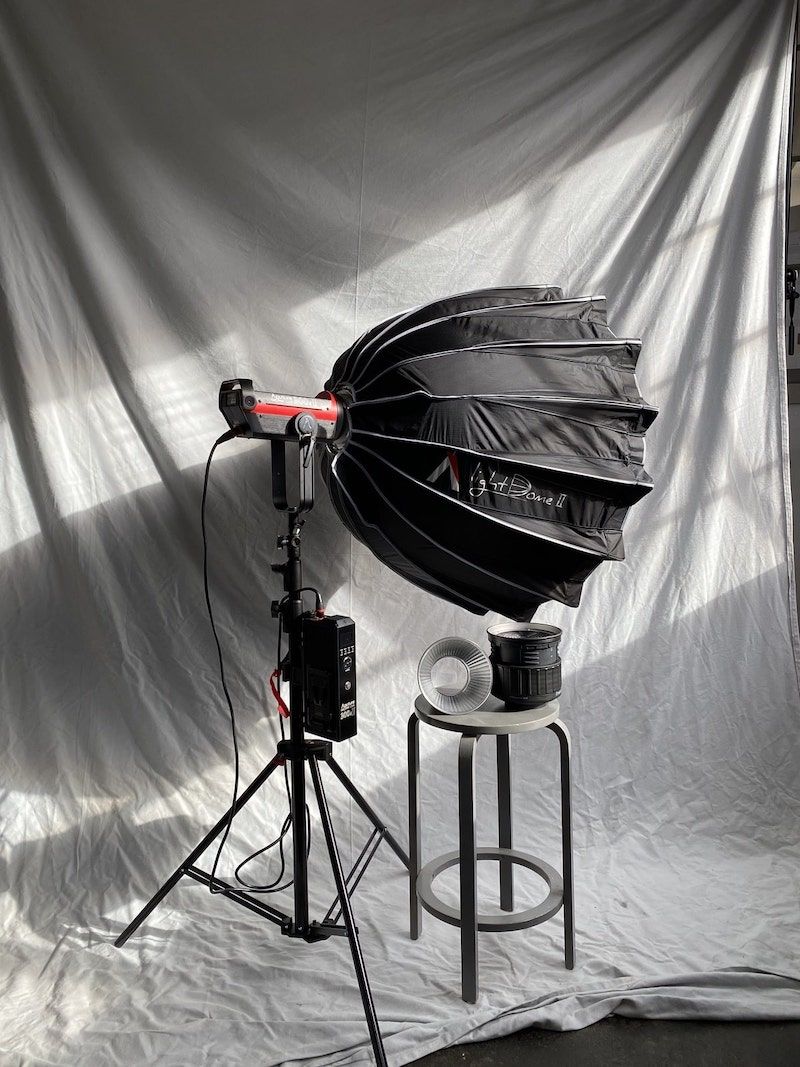 The 300d Mark II can provide up to 80,000 lux when used with the optional Fresnel 2X, which is comparable to the brightness of a 575W HMI! Additionally, the 300d Mark II's 5500K-balanced sensor maintains its reputation for excellent color fidelity with CRI/TLCI values of 96+.
Aputure c300D MK II Review pros and cons

Pros
Well-made controller
20% brighter thanks to the new reflector
Excellent color accuracy
360-degree rotation
New efficient control box
Cons
Pricey batteries for remote use
Ballast fan if it's your key light on set


Aputure C300d MK II vs Aputure LS 300X  

Display: None vs. LCD
Material: Aluminum vs. Aluminum
Color temperature: 5500K vs. 2700K - 6500K
Beaming angle: 55° vs. 105°
Power consumption: 350W vs. 350W
Dimming: 0% to 100% vs. 0% to 100%
Output color: Single vs. Bi-color
Wireless range: 100m vs. 100m
Size: 298.4 x 215.6 x 344.5 mm vs. 298 x 216 x 345 mm
Price: $949 vs. $999


Aputure C300d MK II review


Design and build
While keeping the same form factor and lightweight aviation aluminum body as the original 300d, the Aputure 300d Mark II also adds improved functionality. You can install the light in any position and with any modifier thanks to the new yoke's 360° rotational capability and the handbrake locking system from the 120d Mark II.

The control box has undergone a complete overhaul. The fanless heat sink used by Aputure has made the All-in-One control box for the 300d Mark II absolutely silent. The control box comes equipped with a new disguised antenna, and a military-grade paracord strap, and is made of a sturdy aluminum alloy to resist the rigors of any film set. The 300d Mark II control box is the first item to make use of Aputure's fast-release plate and clamp mechanism, making it possible to securely mount it on any stand, truss, or speed rail.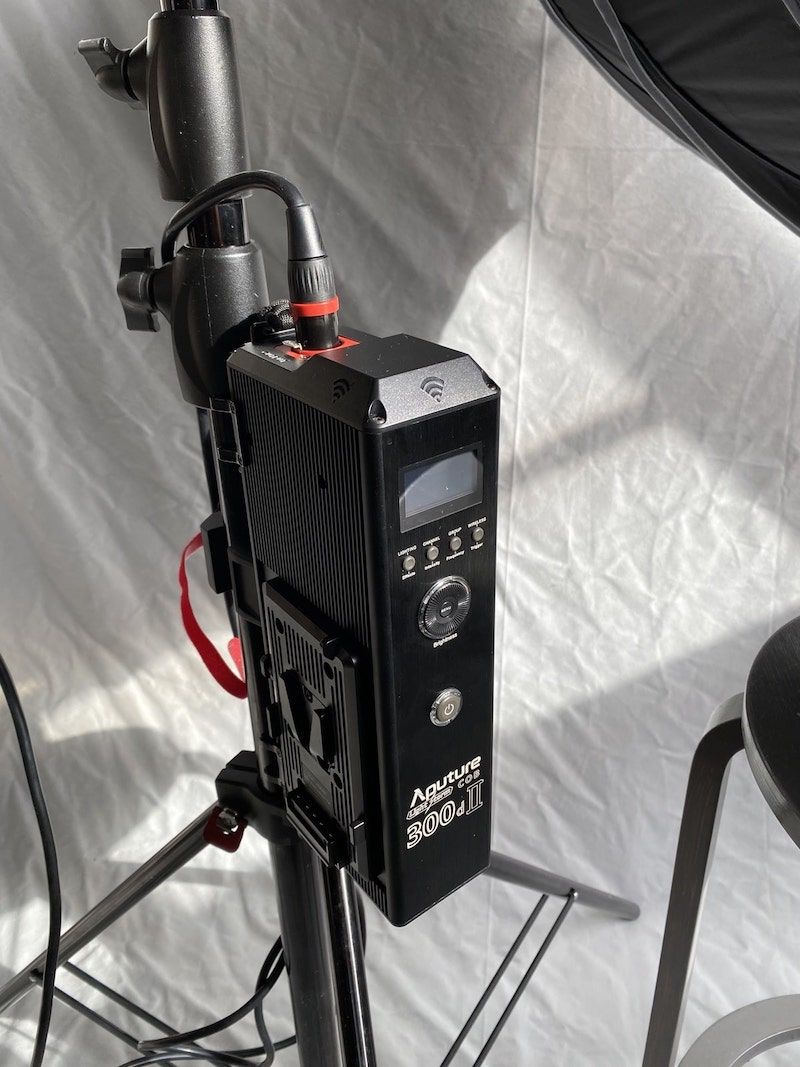 The grip trucks and run-and-gun filmmakers were also taken into consideration when Aputure created the carry case. The brand-new 300d Mark II carrying case is made of robust walls and a soft external lining that can accommodate up to 220 lb, giving you plenty of protection and a seat on set. Additionally, the bottom of the case is lined with a material that is slash-proof and easy to clean, giving you peace of mind that the 300d Mark II will endure almost any circumstance you put it through.

Performance and battery

The performance of the LS C300d II is supported by its design. The reflector and accessory mount is the widely used Bowens S-Type, and the entire aluminum construction goes through multiple fabrication phases. With the provided wireless remote, you may operate the on/off and dimming functions from up to 328' away.

When it comes to controlling, Aputure also provides the Bluetooth Sidus Link App Control, which enables wireless alterations of all the light's features as well as effects like Lighting, Pulse, Flash, and Explosion.

The LS C300d II can be seen but not heard thanks to a very effective fan that can be turned off when complete silence is necessary, making it the ideal choice for sound-sensitive areas. Thanks to its 110-240 VAC power supply, the LS C300d II is ready for usage anywhere in the world.

It also features two battery plates, allowing you to use V-Mount batteries for external power when mains current isn't available. The LS C300d II is shipped with a 220 lb-capable carrying case, a power cable, a DMX cable for connecting to the ballast, a wireless remote, a base for an optional clamp, and other accessories.

Powerful reflector and dimming

Additionally, the 300d Mark II is the first Aputure light to use the brand-new, extremely effective 55° reflector. Aputure was able to enhance the output of the 300d II by more than three times when compared to the original design by gently narrowing the beam from 60 to 55° and altering the interior form and coating of the reflector.

The 300d II may be used in low-light situations or to block out the sun thanks to the long-awaited 0 to 100% stepless dimming control, which supports 4 distinct dimming curves: linear, logarithmic, exponential, and S-Curve. The 300d Mark II also has a Studio Mode, which makes it perfect for DMX lighting grids because it enables the lights to switch on and be controlled instantly upon getting power.

App control

The 300d Mark II will be the first Aputure lighting fixture that can be controlled by an app, and it will feature the recently released Bluetooth SIG mesh network technology. By connecting many lights that are up to 262 feet apart, this technology will let you manage a 300d Mark II from a distance of up to 1300 feet. You may access all of the control box's features through the Sidus Link App, as well as save presets, fine-tune and activate additional lighting FX, and install firmware upgrades, all from your smartphone or tablet.

Final verdict
Without a doubt, this amazing C300D upgrade will significantly enhance the creative process of those working in the film sector. Sometimes it is so difficult to comprehend how such diversity can be purchased for such a low cost. It was made feasible because of Aputure's creative minds.

The Aputure C300D Mark II's redesigned control box is a true game-changer. The most noticeable aspect of this new edition is certainly this improvement. This control box is a "bulletproof" setup on any movie set thanks to its aluminum alloy structure, a new hidden antenna, and a military-grade strap.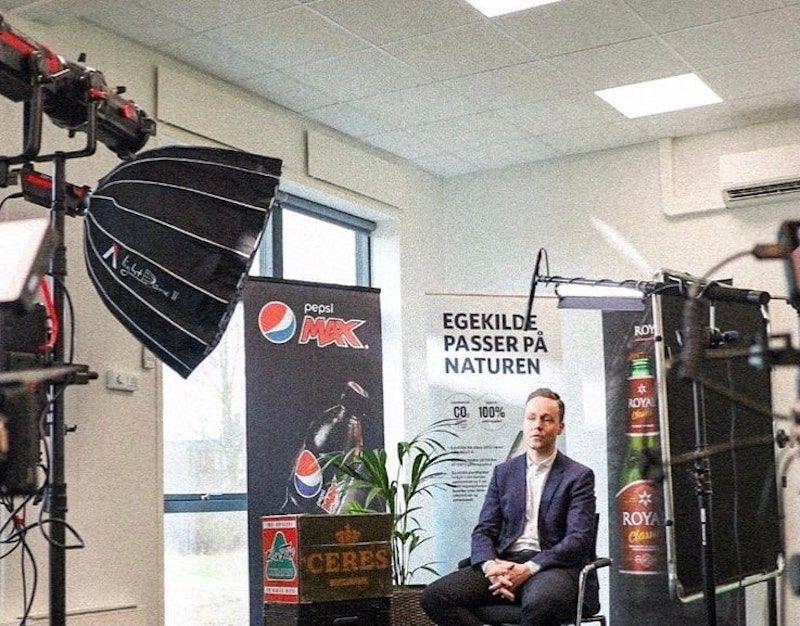 The built-in effects are one of this excellent LED light's standout characteristics. Eight built-in effects, including strobe, lightning, TV, and explosion, are available through the control box.

For optimum output and prolonged use, we can now attach two high-capacity V-Mount or Gold Mount batteries simultaneously to an Aputure light.

There is a lot of potential unlocked by the new wireless antenna. You may now, for the first time, control the C300D Mark II from any smartphone or tablet thanks to the Sidus Link Mobile Application.

Aputure C300d MK II alternatives

Aputure LS 300x
Professional studio LED light with plenty of punch and features, the Aputure LS 300X is a fantastic all-arounder. There is a lot of metal utilized throughout this well-made lamp, which is coupled with a strong metal yoke. The LS 300X is excellent for both video and picture work because it has more than enough power for its requirements and has extremely quiet fans.

Godox VL300
A portable, lightweight LED monolith-style light source ideal for video-based applications as well as still and location photography. creating incredibly realistic flesh tones and producing exceedingly accurate color representations. It is compatible with a variety of light modifiers thanks to its integrated Bowens-style reflector mount and whisper-quiet fan.

NiceFoto HA-3300B
The NiceFoto 3300B is created for lighting professional video projects, broadcasting, TV interviews, still photography, and other related applications. Photographers and filmmakers can attach a variety of lighting accessories to this head, including reflectors, beauty dishes, softboxes, grids, and more, thanks to its standard Bowens S-type bayonet.
FAQ
How many watts is Aputure c300D II?
Aputure C300D II has 350W.
How much does Aputure c300d II weigh?
Aputure C300D II weighs 11.8kg.
How many Lux is the Aputure c300D II?
Aputure C300D II can produce up to 90000 lux.
How much does Aputure c300d II cost?
Aputure C300D II costs $949.