Product Review: Aputure 120d II
Product Review: Aputure 120d II
1 other
Overview
Specs
Reviews
FAQ
Alternatives
Research
Aputure 120d II
Aputure
The Aputure LS C120D II is a complete redesign of the C120D, which is now 25% brighter.
The 120d Mark II uses 140 watts of power, which is 20 watts as much as the previous 120d, but the tremendous performance boost from an already powerful device is a brilliant innovation.
We have reviewed this product for you, and all we can see is it's a killer light! Continue reading to learn more.
Learn more about all the camera equipment you need.
4.9
Based upon3 reviews from Wedio members
Effectiveness
4.8
Usability
4.5
Value for money
4.9
Overall rating
4.9
Is it worth it?
Yes
Though it may seem expensive, it is relatively affordable compared to the rest. Also, added benefits like battery, remoteness controller, flicker-free, and bright light output are worth it.
No
If you don't need any professional shoots, you may consider some cheaper lighting.
Aputure 120d II vs. Aputure 300d II
Aputure 120d II
Aputure 300d II
Operating current
2A
3.5A
Power Consumption
180W maximum
350W maximum
Power Supply
AC100~240V 50/60Hz
AC100~240V 50/60Hz
Cooling mode
Active Cooling
Active cooling
Dimensions - Controller box(Anton Bauer Battery)
314*119*51mm
27.86 x 12.67 x 8.73cm
Color Temperature
5600K
5600K±200K
Show more
Complete Aputure 120d II Review
Bright light output
With the additional Aputure Fresnel, the LS C120D II has a brightness of 135,000 lux at a 1.6' distance.
The C120D II is over 25% brighter than the first-generation C120D, with an estimated brightness similar to a 1000W tungsten light, rendering it compatible with many of the strongest studio lights in the industry.
Except for the color intensity it emits, the 120d is similar to the 120t. The 120d's housing is made entirely of aluminum and goes through over a hundred fabrication phases, according to Aputure.
The construction quality of the gear is excellent, as it is with most other Aputure lights. The light is strong and most well, with very well locking mechanisms and power ports.
The light barely weighs 1.6kg (3.5lb) despite its high construction quality.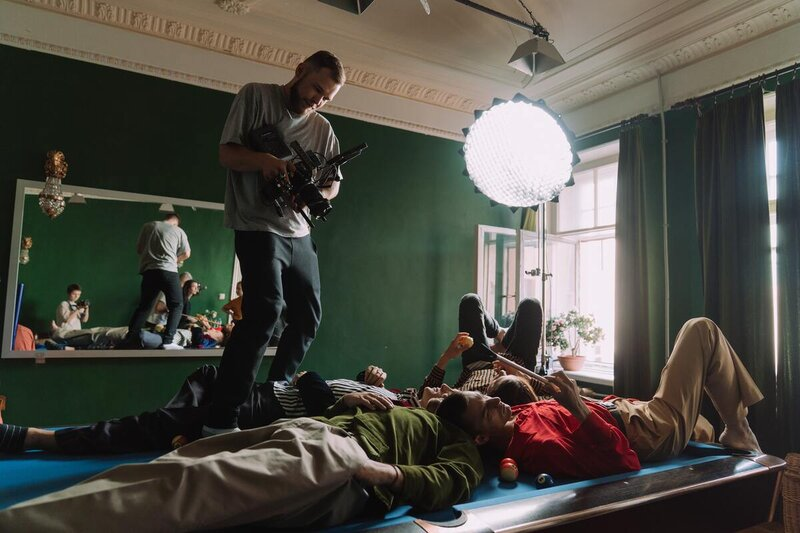 Easy handling
The incorporated handgrip on the LS C120D II makes it easy to alter the light's orientation and stow it quickly.
Flicker-free lighting
The LS C120 II has a CRI of 96 and a color temperature of 5500K. Its TLCI has also been estimated to be as high as 97. A high grade indicates that illumination will portray colors well in a film or photographic environment.
TLCI Television Lighting Consistency Index is an accurate measurement of the color integrity of a source of light for broadcast use. As a result, the LS C120D II will exhibit its original color in pictures and video operations.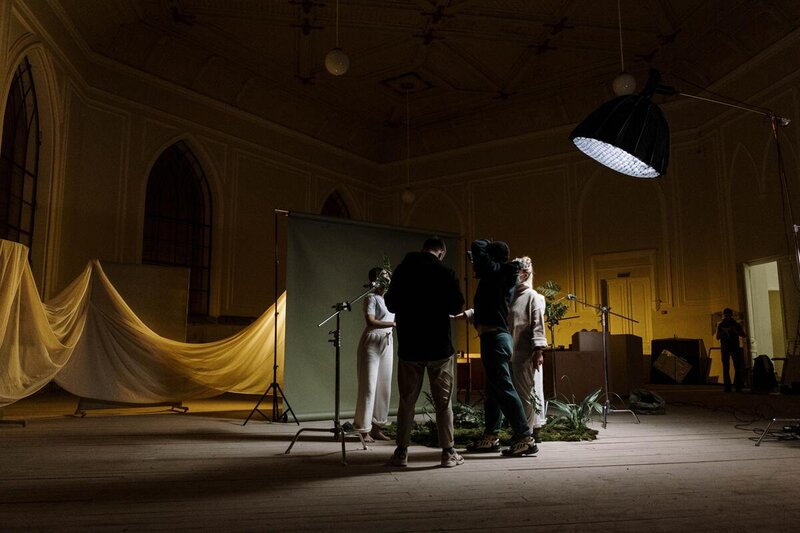 Powerful temperature control with remote controller
The LS C120D II has a heat control mechanism that is sophisticated. The fan's rotation will be adjusted according to the air temperature.
When selecting Auto/Force mode, the fan can also rotate at its top speed. The heat dissipation performance and LED durability are both improved by this complicated fan arrangement.
The LS C120D II uses 2.4 GHz tech to turn on and off and control brightness remotely over distances of up to 328 feet. If you have another Aputure light, you can use the same remote to control all of the company's lights. This is convenient because you may control up to three separate lights with one remote.
Lighting that can be controlled remotely would be ideal for solo photographers. Nothing is more inconvenient than walking over to the light and returning to the lens to see how it appears.
You might find yourselves repeating this procedure several times. Having the ability to lower or switch off or on the lights from behind the camera saves time.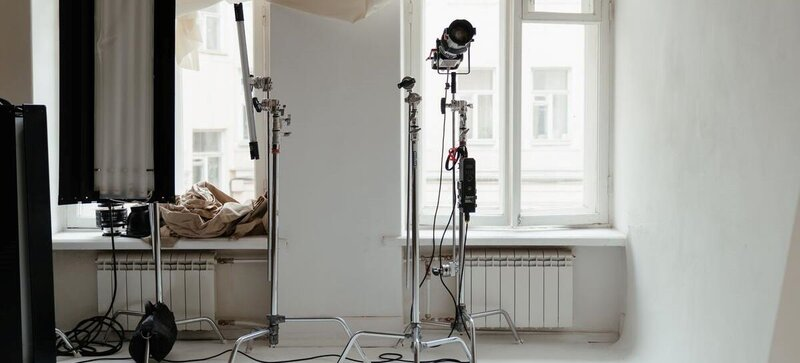 Final verdict: Is the Aputure 120d II worth it?
The 120D MK II is a better version of the original and a justified upgrade.
Although it lacks the larger 300D MK II power, it'll come in handy for a range of indoor situations and interviews.
Though it may seem expensive, it is relatively affordable compared to the rest. Also, added benefits like battery, remoteness controller, flicker-free, and bright light output are worth it.
The LS C120D II is ideal for sound-sensitive areas because of its sophisticated cooling mechanism, which uses a temperature-sensitive fan to control the heat.
Additionally, there is an Auto/Force key that activates optimum cooling.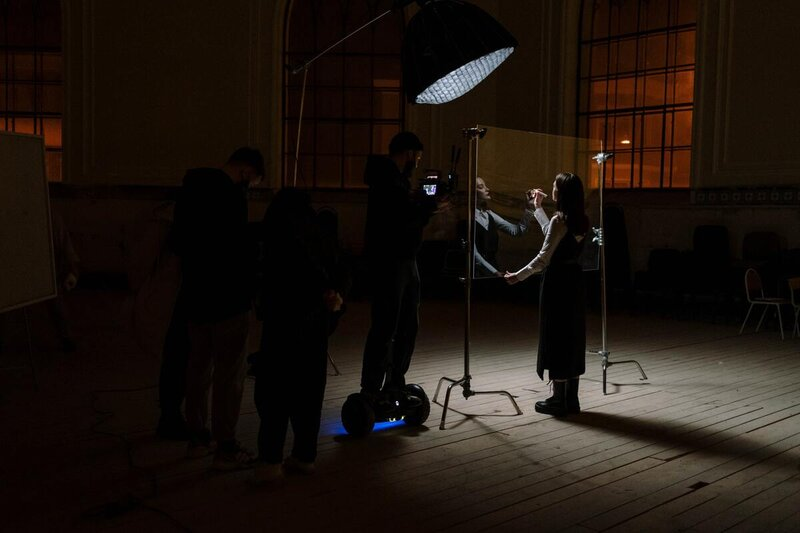 Rent or subscribe to an Aputure 120d II
You've learned about all the pros and cons of Aputure 120d II in this article.
What's the next step?
Rent or subscribe to an Aputure 120d II
What creators like
The power source is separate from the head unit which makes it more versatile for mounting the light on different stands or setting it in a table. It also has different lighting modes for various production needs. The increment levels are precise and produces and bright clean light.
Show more
What creators don't like
I received this and it had a European power adaptor. I needed it for a shoot in the US that day and I couldn't use - so confirm with seller before buying if you're in the United States.
Show more
Frequently Asked Questions
Does aputure 120d have Bluetooth?
The LS C120d II does not have Bluetooth connectivity built-in. Instead, it utilizes Aputure's 2.4GHz wireless remote. Using this same protocol, the Sidus Link Bridge is able to receive commands from the Sidus Link mobile app, and transmit them to any Aputure fixture compatible with Aputure's 2.4GHz wireless protocol.
What kind of stand should I use with the Aputure 120d ii?
A boom stand is recommended.
How many watts is the Aputure 120d ii?
1,000-watt
What kind of light is the Aputure 120d ii?
The 120d II features a flawless 5500K daylight, enabling it to mix in seamlessly with the rest of the Aputure ecosphere daylight-balanced lights.
Review by
Aputure 120d ii Alternatives
Godox SL150W
Godox SL150W II LED Video Light is a daylight-balanced 150W LED monolite-style fixture suitable for broadcasting, cinematography, livestreaming, and other video applications. Dimming settings range from 0% to full power. Adjustments to light intensity can be made with the included remote control. $159 at Amazon Rent from $29/day
Aputure 300d ii
Aputure's LS C300d Mark II LED Light Kit with V-Mount Battery Plate is an improved version with 20% more power, improved functionality, and a cutting-edge connection that is built on the framework of the well-liked LS C300d.The 300d Mark II can provide up to 80,000 lux when used with the optional Fresnel 2X. $949 at Amazon Rent from $104/day
Godox VL300
The VL300 LED Video Light from Godox is a light source suitable for portrait, still life, and location photography. The daylight-balanced COB LED features a CRI rating of 96 and TLCI rating of 95, producing highly accurate color renditions and rendering extremely realistic flesh tones. $599 at Amazon Rent from $36/day
Show more
The research
Why you should trust us
At Wedio, we are on a mission to keep great stories alive. We achieve this by facilitating the sharing of knowledge, tools, and services that help you as a creator craft better stories. Today we help 100,000+ monthly creators become better — together. We believe in the power of the community. Instead of gathering product reviews from one creator, we involve hundreds of creators, and create both video- and written reviews. In that way, we present the essence of the collective rather than one opinion.
How we tested this product
We used a mixed-method design. Our qualitative video reviews, were created by hand-picked Wedio members. We shipped the product to them, they tried it for at least 30 days in real-life projects, and then they did an honest video review. Our quantitative written reviews, were collected from Wedio Renters and Lenders. When renters have rented the product, they have the option to leave a product review. When lenders create a product listing, they have the option to share their thoughts on the product itself.
How we fund this review
In order to keep delivering the best possible reviews for creatives, we have four different revenue streams. This includes (1) commissions from our short-term rentals (10 % from renters 20% from lenders whenever a rental is happening through Wedio), (2) commissions from our subscriptions (we get paid by our retail partners to deliver an order), (3) commissions from brands delivering products, and (4) commissions from affiliate links to other partners (such as retail partners, software, and other creative tools).
Limitations
Even though we try to be as unbiased as possible, we still want to address two limitations of this review. First, our lenders can be affected by the "Endowment effect" when reviewing their gear. They would potentially rate their product higher than they would have done if they rented the product — just because they own the product themself. Second, there is the potential of instructors experiencing "Confirmation bias" when reviewing a product. If they received the product from us, they might have a tendency to look for all the advantages and good things about the product because they want to please Wedio and the product brand. To overcome this limitation, we strictly guide our instructors to be as objective as possible — a low rating is as valuable to us as a high rating. The review aims to guide other creators in the choice of gear.
Get a Aputure 120d II
https://images.wedio.com/images/listing_images/images/1963252/thumb/aputure-120d-light-60133200.jpeg
USD
Buy new
https://amzn.to/3EVF5sz
233
Rent from
https://www.wedio.com/en/search?q=aputure%20120d%20ii
24
Popular listings for rentals