What's Needed to Create a YouTube Video? Here's the Ideal Setup
Rent camera gear from local creators.
Ready to embark on a YouTube journey? Whether you're looking for a side-hustle or making content creation your full-time career, you'll need the proper YouTube setup.
Interested in other types of video content? Explore all you need to know about filmmaking today.
8 must-haves for your YouTube studio setup
Take this with a pinch of salt. Technically, all you need to get started on YouTube is a smartphone and access to the internet. If you're serious about creating videos and have the means to get them, the following gear can make a big difference in your production value.
Here are the must-have pieces to film professional YouTube videos.
1. Camera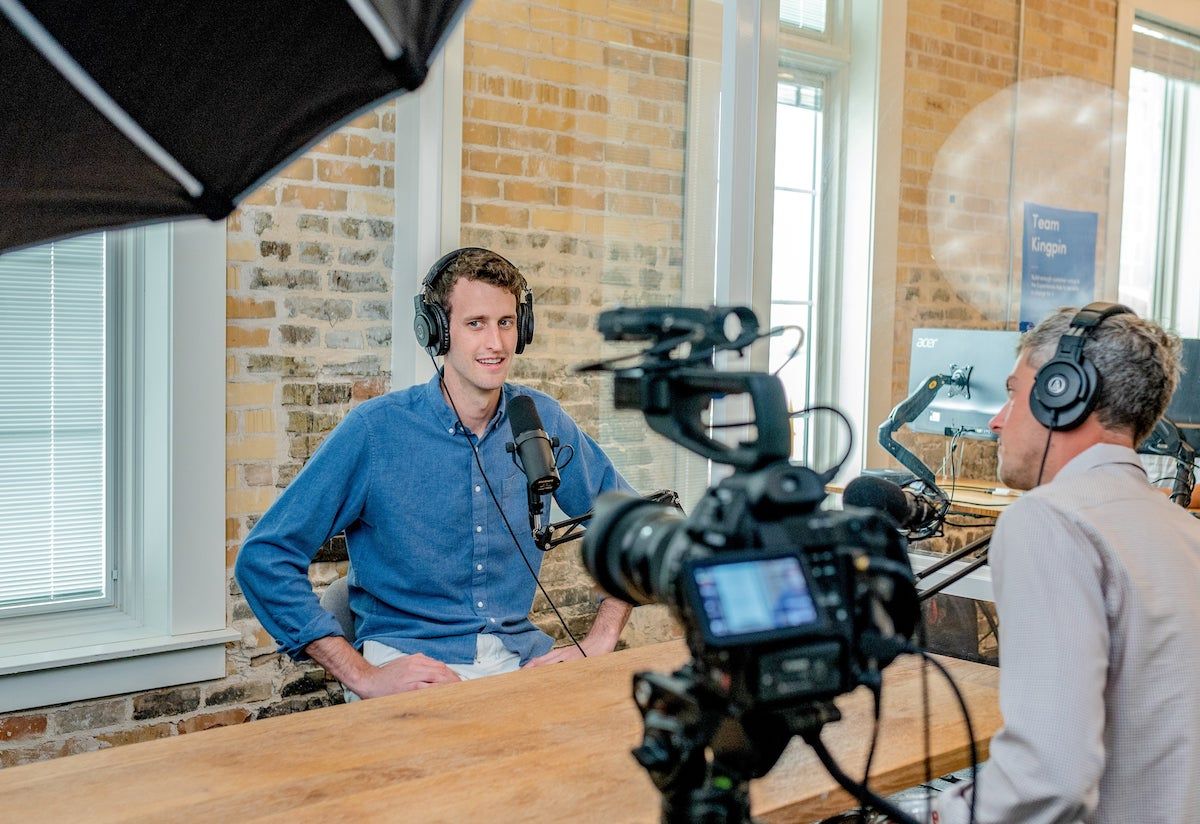 A superb camera records stunning footage. It takes an amazing YouTuber to create excellent content, but that's a different question. Read our tips on how to become a great YouTuber to learn more.
Back to cameras.
The ideal camera for YouTube fits your content type, records high-resolution video, and captures good audio too. What is within reach will depend on your budget and skill level.
If you're looking for an easy-to-use camera for beginners at a great value, check out the GoPro Hero8 Black or the Sony ZV-1.
The intermediate creator might want more. Consider the Panasonic Lumix GH5, the Sony Alpha A7 III, or the Canon 90D for a more polished look and feel.
And if you won't rest until you've got the very best, the Blackmagic Pocket Cinema Camera 4K and 6K or the Canon EOS R5 will be your best friend. These pro cameras cost a pretty penny and take a while to master, but they can't be beaten in terms of image quality and dynamic range.
Looking for more inspiration? Check out our comprehensive guide to the best YouTube cameras.
2. Tripod or gimbal
If you want smooth, shake-free footage, you need a tripod or gimbal to go with your camera.
This will give your videos a skillful, professional feel. Some of the best tripods available are the Manfrotto MTPIXI-B PIXI Mini or the unique Joby Gorillapod. If you want to move the camera around while recording, you're likely better off with a gimbal. Consider the FeiyuTech FY Feiyu G6 or the Zhiyun Crane M2. Read more about the best gimbals on the market in 2023.
3. Microphone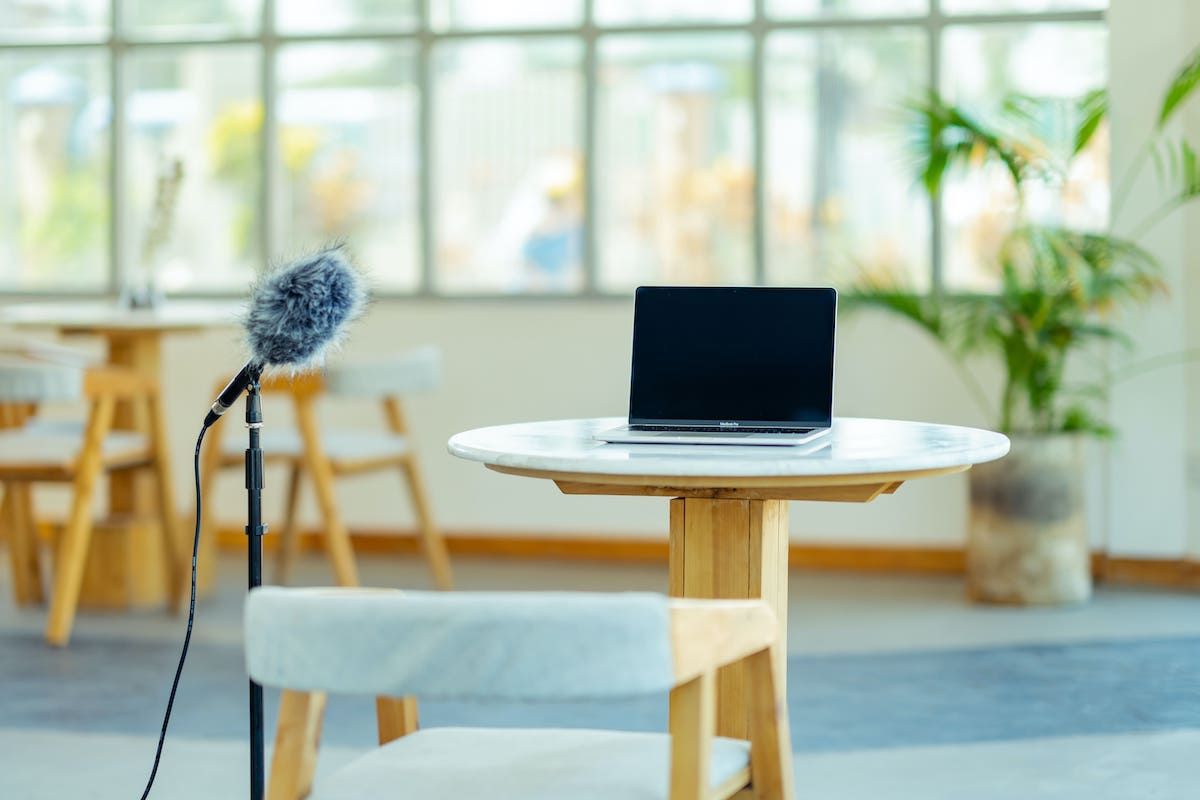 When was the last time you stuck around to watch a video with horrible sound? Exactly.
No one wants to listen to crappy audio, so acquiring a serious external mic for your YouTube setup is crucial.
My recommendation is the Rode VideoMic Pro or Wireless Go II. The Deity D3 Pro is also a capable alternative.
These or other external mics will be a lot better at canceling background noise or wind, giving you the best results.
4. Lighting
The next time you're watching a beauty vlogger, and you're blown away by their looks, turn your attention to the lighting. It makes a difference!
A classic three-point lighting technique with a key-, a fill- and a backlight works well for most creators, but the sky is the limit as far as your YouTube setup goes.
There are several excellent lighting options for you to consider. A ring light is a classic choice for a flattering look, while an LED combined with a softbox can be a cheap and effective way to imitate natural light indoors.
Explore specific recommendations and learn how to make them work for you with the best lighting for YouTube.
5. Audio software
Using audio software in your YouTube setup will ensure flawless sound quality. Audacity and Ocenaudio are excellent open-source editors, so you don't have to spend further to optimize your content. Check out more serious audio software options with the best DAWs.
6. Video editing software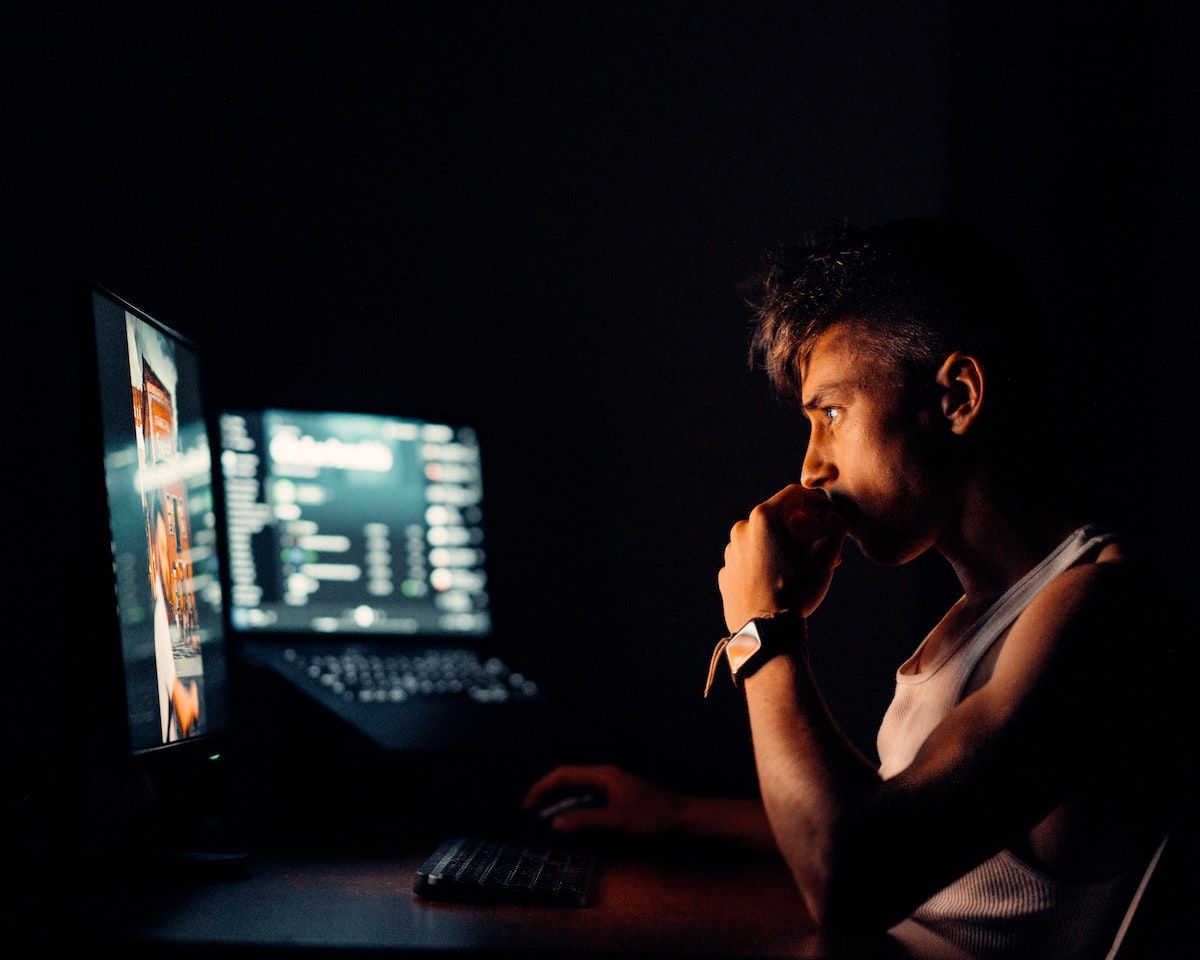 Fact: You can't get very far on YouTube without decent video editing software. Lucky for you, there are a plethora of options!
The most popular free editors, like Windows Movie Maker, iMovie, Lightworks, and InShot have all the essential features you need. They let you trim your clips and add simple text and effects.
For a skillful, polished look, you can look to premium editors, like Adobe Premiere Pro and Final Cut Pro. These have a much broader range of features available, but learning to use the programs can be a bit time-consuming. Dedicate time to turn video editing into a strength or muddle through until the big bucks roll in so you can hire an editor.
Explore the 9 best YouTube editing software for more options.
7. A nice background
A nice background makes for a polished look in your videos. Whether your YouTube setup involves a cozy corner of your office or a professional backdrop is up to you.
Consider every aspect of your channel as part of your personal brand. What would look best and fit you the most? Keep this in mind when arranging your background, and you're golden.
8. A YouTube account
You can't be a YouTuber without a YouTube account! If you don't have one already, now is the time. It's easy to do:
Sign in to YouTube on a computer or mobile device.
Click the profile picture in the top right and "Create a channel".
Confirm your details and get that channel set up.
Verify your account by phone number.
You're all set! Explore YouTube to scout the competition or upload your first video today.
How to set up your YouTube studio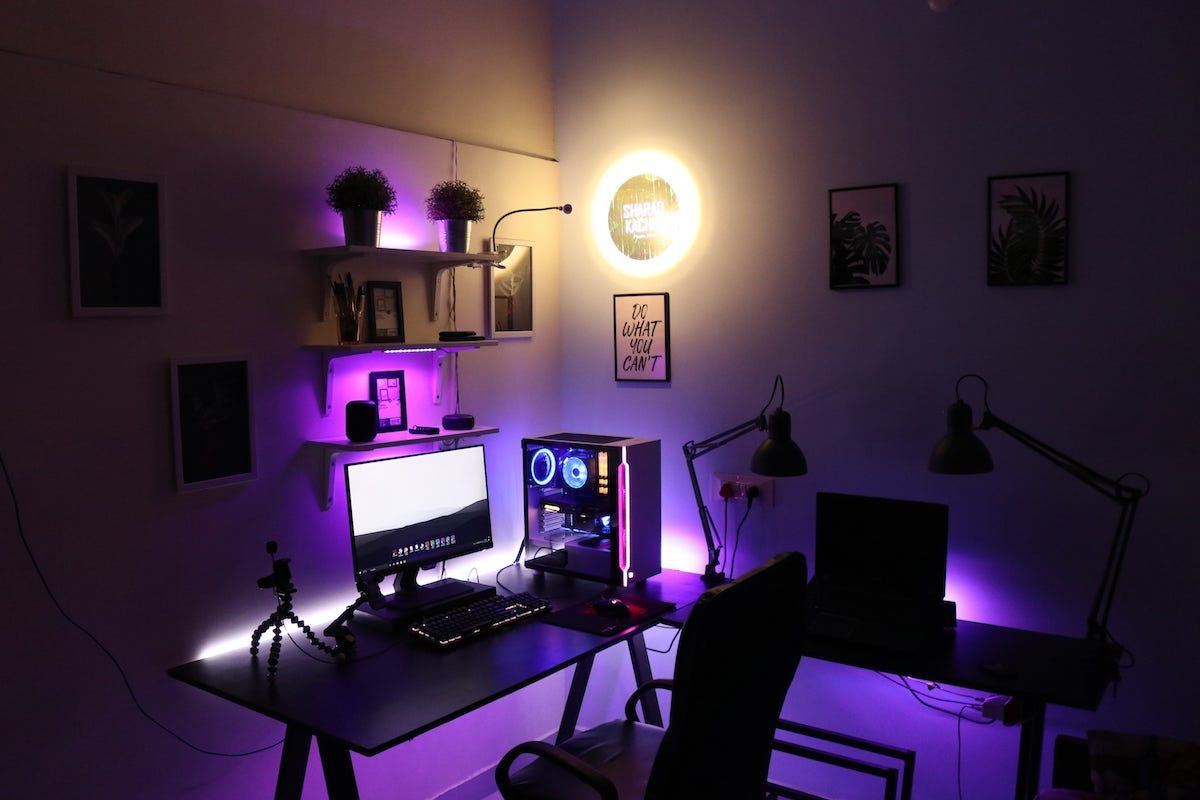 Once you've gathered your must-have pieces from the list above, get started on building your home studio. While you may make adjustments as you go, try to assign a permanent place to all equipment. This way, you can later avoid constantly testing your mic and camera position, and so on.
Creating a permanent studio will also help you get in the content creator mood and give your viewers an easy, visual way to recognize your brand. Make adjustments until satisfied, test your setup on camera, and boom! You got yourself a fantastic YouTube setup.
Here are some awesome up-to-date Youtube statistics, if you would like to learn more.
Rent your next YouTube setup on Wedio
Rent Camera Gear: Access Pro Equipment
qqHXJy6AWlc
Camera Hire: Take Your Production to The Next Level
71PttfqWPXk
Camera Rental: Save Money with Wedio
5sHshmF1n_Y
What's next? Learn how to become a YouTuber
Once the studio is ready, nothing can hold you back from taking the YouTube world by storm. Let's see those views rack up!
Learn how to become a YouTuber to get helpful tips and tricks, or check out filmmaking basics for cinematic insight.
Explore your creativity and have fun filming!
FAQs
What do you need for a YouTube setup?
A smartphone would do in a pinch, but a camera, tripod, and microphone combo will get you far in the YouTube world.
How much does a youtube setup costs?
Starting out on YouTube doesn't have to cost you anything, but a decent starter setup will cost you around $1000. Consider renting or buying second-hand to keep the cost down.
What do most YouTubers use to record?
Professional YouTubers often use the Canon EOS R5, Sony Apla A7S III, or the Canon 90D to record videos.
Popular listings for rentals