FPV Drone Guide – Introduction For Beginners
Hire film gear from local filmmakers.
Hire film gear from local filmmakers.
If you're into first-person video games, FPV drones might be just the thing for you. A lovechild of VR and the newest drone technology, these unmanned aircraft caused an up-and-coming trend that doesn't show signs of stopping.
If you're looking to get started, read more in this FPV drone guide. I'll walk you through the basics, like the system components, FPV flying styles, and the tips and tricks you need to get started.
FPV Drone Guide: Everything You Need to Know by Adam Sadílek | Wedio
FPV drones are a trending hot topic for quite a while now and we're bringing you the heat. Find the best tips, discover the best drones, learn different flying styles and techniques and much more...
Drone restrictions & licenses
509
Preparation & workflow
810
Improvement & Inspiration
1571
What you'll learn
Analogue drones have better latency & are lighter which means more speed and agility.
Bring enough batteries with you as one lasts only for a couple of minutes.
Learn the different drone laws and restrictions applying to YOUR location.
Spend at least 30-40 hours in the simulator before flying in the real world.
Scout the location beforehand to get the best flight path possible.
Digital drones get better reception, range, and image quality.
Every time, bring a spotter with you to the location.
Always, ALWAYS, back up your footage!
What are FPV drones?
FPV or first-person view drones are unmanned aerial vehicles controlled from the pilot's perspective.
With traditional drones, the drone pilot stands on the ground and looks at the aircraft, while an FPV is piloted "from the cockpit". This happens through an onboard camera. Does this even sound real?
FPV drones allow for next-level precision and creativity in aerial photography and videography.
Any drone can turn into an FPV, even one with a fixed-wing airframe, but the most common FPV drones are multirotor. This means that they blow air downwards with their propellers to fly.
Components of an FPV drone system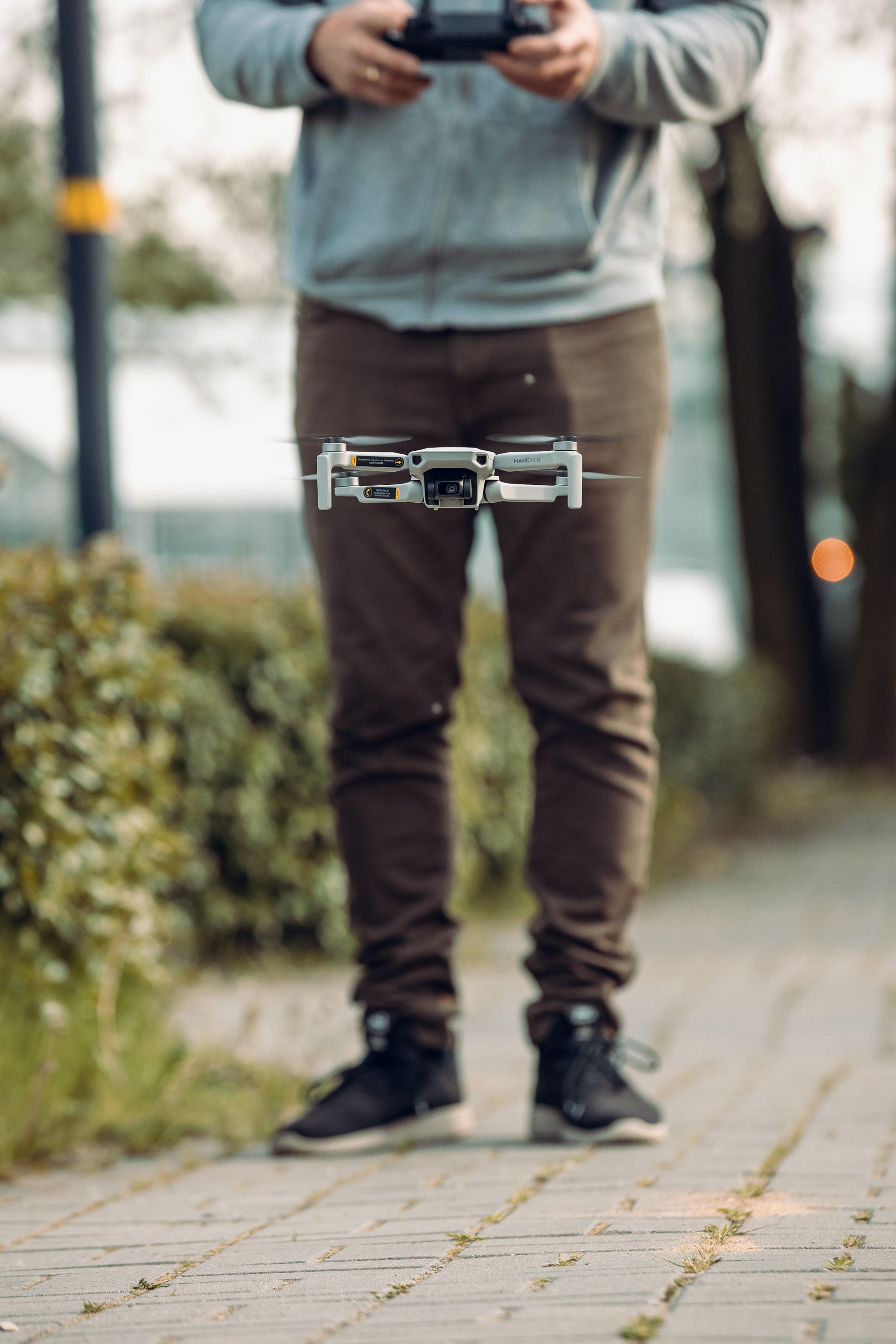 So, what parts make up an FPV drone?
First things first, the frame. The frame is a carbon fiber, metal, or plastic structure that holds all the other parts together. FPV and general drone frames tend to be durable to withstand crashes.
The flight system is made of all the exciting, high-tech machinery that allows the whole aircraft to lift up into the air. This includes the motor, propellers, batteries, receiver, and flight controller.
The FPV camera records the environment with a minor camera secured to the front of the drone. The video transmitter then converts this image into wireless signals and sends them to the pilot's FPV monitor or goggles.
The pilot uses the remote to control the drone's movements.
FPV drone styles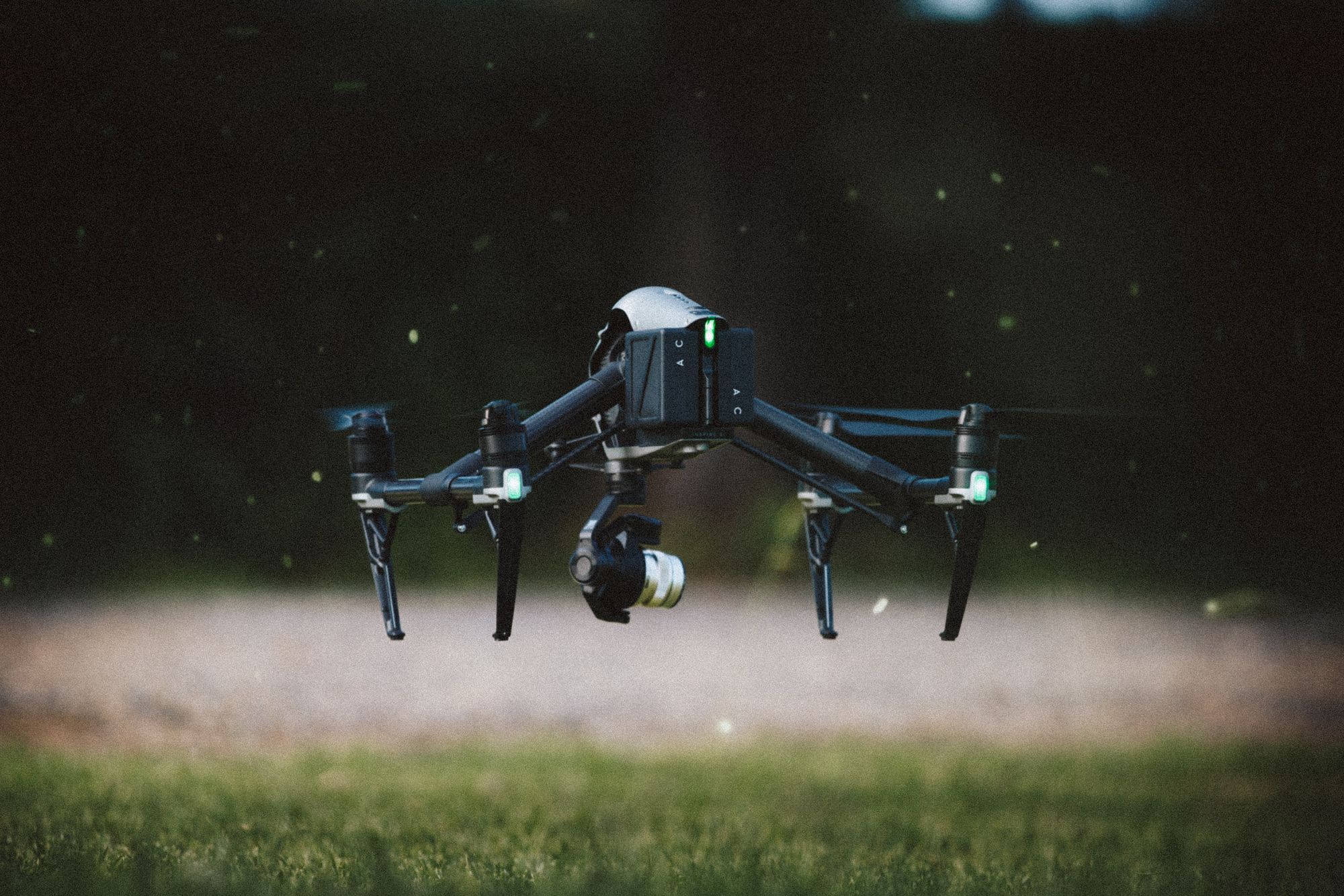 FPV drones provide so much creative control, there's no way of using them in just one way! Read about the most popular uses and styles of FPV drones.
FPV drone racing
Drone racing lets you live out your inner wild child while your feet are planted safely on the ground, which is sometimes easy to forget.
Drone racing, like many other races, involves a track, obstacles, like gates and flags, and a finish line, of course! Drones racers thrive on adrenaline and competition, although the recorded footage often comes out as somewhat nauseating.
Cinematic FPV drone footage
Cinematic FPV drone footage is exactly what the name suggests - it's moving through the land- or cityscapes in cinematic, beautiful ways. It's less wild than FPV freestyling instead of focusing on the principles of drone cinematography.
FPV Freestyle shots
FPV freestyle is all about creativity and self-expression. The drone moves through the environment in new, entertaining, and awesome ways, doing spins and tricks to amaze.
The footage turns out magical, showcase just how precise control FPV drones truly allow.
How to get started - FPV Drone Guide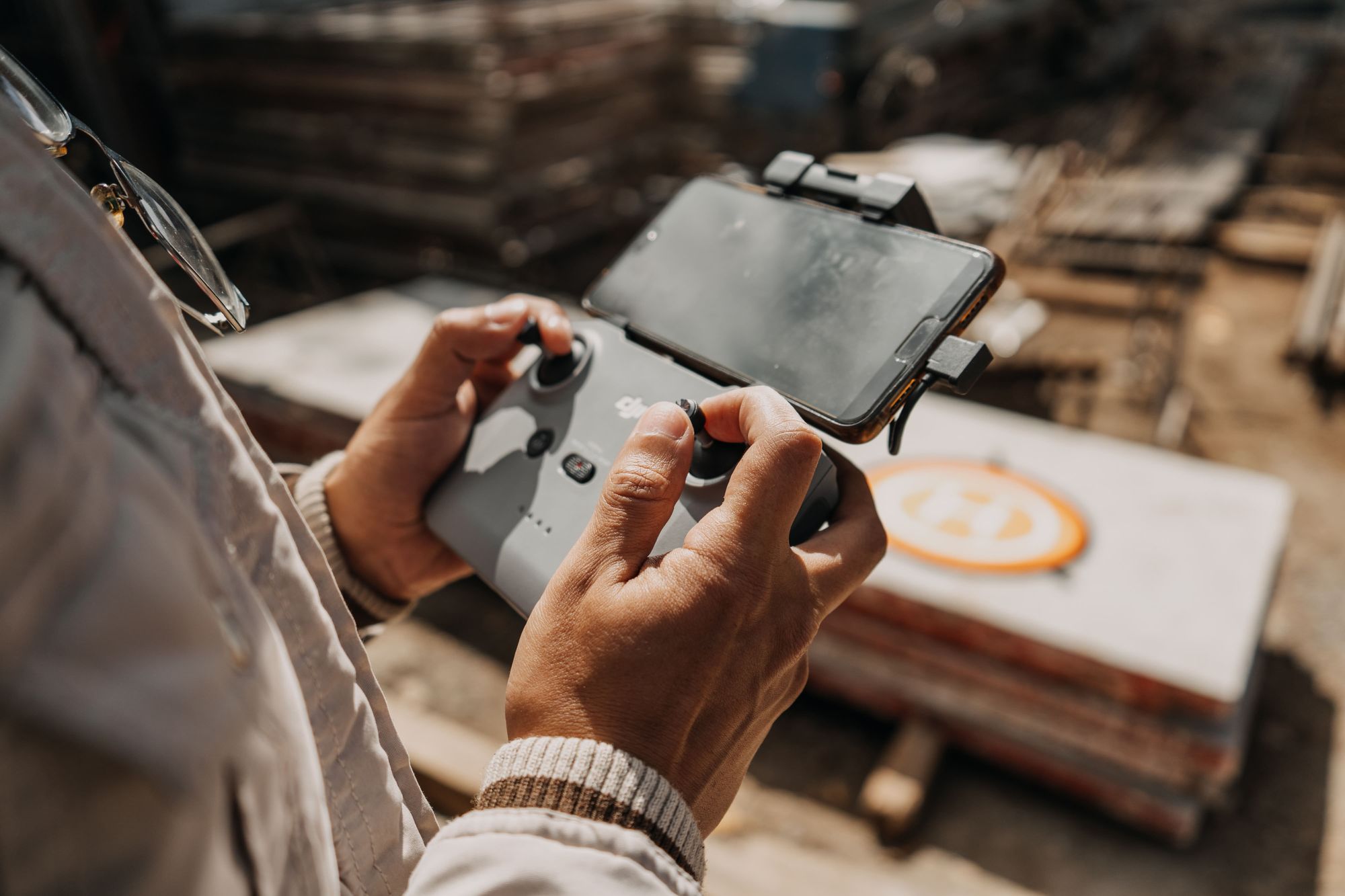 If the thought of FPV drones got your heart pumping, do read further on. Here are the tricks that will help you get started with first-person view unmanned aircraft.
Start with an FPV drone simulator
Really! An FPV drone simulator can help you experience, practice, and learn about FPV drones without having to spend money on expensive replacement parts.
If you master the controls before take-off, your drone and wallet will surely thank you for it.
You can even get a "real" radio transmitter or controller and connect it to a simulator on your PC or laptop. A good radio will cost you around $100 but you can hold onto it and use it when you upgrade to a real drone, making it a worthwhile investment, in my opinion.
You can find many FPV sims on Steam, in various price ranges. You can buy FPV Freerider or FPV Air for only $5, or Drone Racing League Simulator for $8, while Liftoff Drone Racing will cost you approximately $25, but it's worth it. It offers such realistic simulation that the transition from a game to a real drone is almost indistinguishable.
Get a 5″ FPV drone
A 5-inch drone is fairly standard for FPV aircraft, as it balances power, efficiency, and agility.
Suited for all three styles of FPV flight, this versatile quad is the most popular. This means there's plenty of advice and build logs available online, which is helpful, especially for beginners.
Get an RTF kit
No FPV drone guide would be complete without the mention of RTF kits.
An RTF or ready-to-fly kit will save you money and headaches unless you're an expert electronics engineer. Good RTF kit brands include Cetus and Emax.
Stay in the line of sight
Staying in line of sight of your FPV drone might sound logical until you actually try one. If you're wearing the goggles, you're always in sight.
Still, the transmitter in your drone and the receiver in your controller should always have a strong signal to avoid accidents.
Mount a better camera for beautiful footage
DJI drones come with a lot higher image quality than their analogue counterparts, but they still mostly record up to 720p.
Mounting a GoPro or InstaCam with a custom joint will help achieve crisp image quality without compromising your drone's balance and weight distribution too much.
Practice in Acro mode
If you want to get into racing or freestyle, you can't keep flying auto-level. You have to learn how to master acro mode!
This gives you more control which can transform your drone cinematography as well. Master the controls and unleash your full creative potential!
Never fly too close to others without checking their VTX channel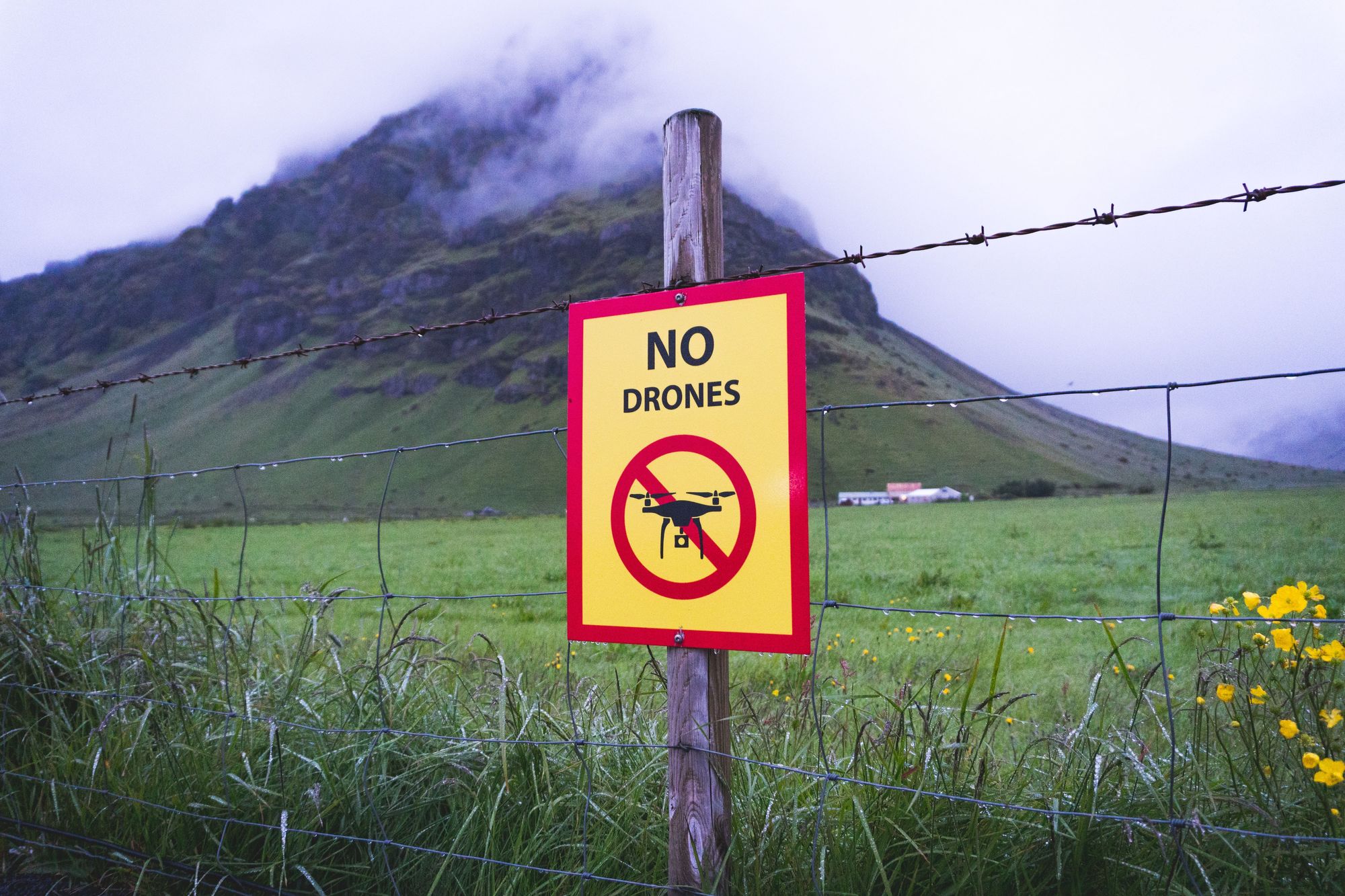 You might get very excited when you meet a fellow FPV trainer, but make sure you're always in the safe zone before putting your drone in the air.
When two drones run on the same radio frequency or get too close to each other, they can disrupt the video feed, leaving you or the other pilot flying "blind".
Keep a safe distance and communicate with fellow pilots to avoid interference.
Stock up on spare parts
Either you're the next FPV prodigy, or you're going to crash your drone eventually. And by eventually, I mean a lot.
Stocking up on parts like extra propellers will save you some frustration when inevitably you'll need to do some small repairs. Reaching out to your local community or finding tutorials on YouTube is the easiest way to get started with maintaining and restoring your aircraft.
The price of an FPV drone
How much an FPV drone costs depends on several factors. If you're brand new to flying and aren't sure that FPV is the hobby for you, your best choice is to start with a toy drone and see how you enjoy it. Toy drones provide almost no risk as they usually cost you around or under $50.
If you're a bit more certain in your investment, you can buy a micro drone for around $150. The danger of these drones is that you'll very likely "grow them out" if you're serious about FPV.
Once you're an experienced pilot and you've saved up for proper investment, an advanced FPV drone can cost you upwards of $1000. Half of that is just the goggles! However, kits like this, especially custom building your own can last you many years to come.
What's next?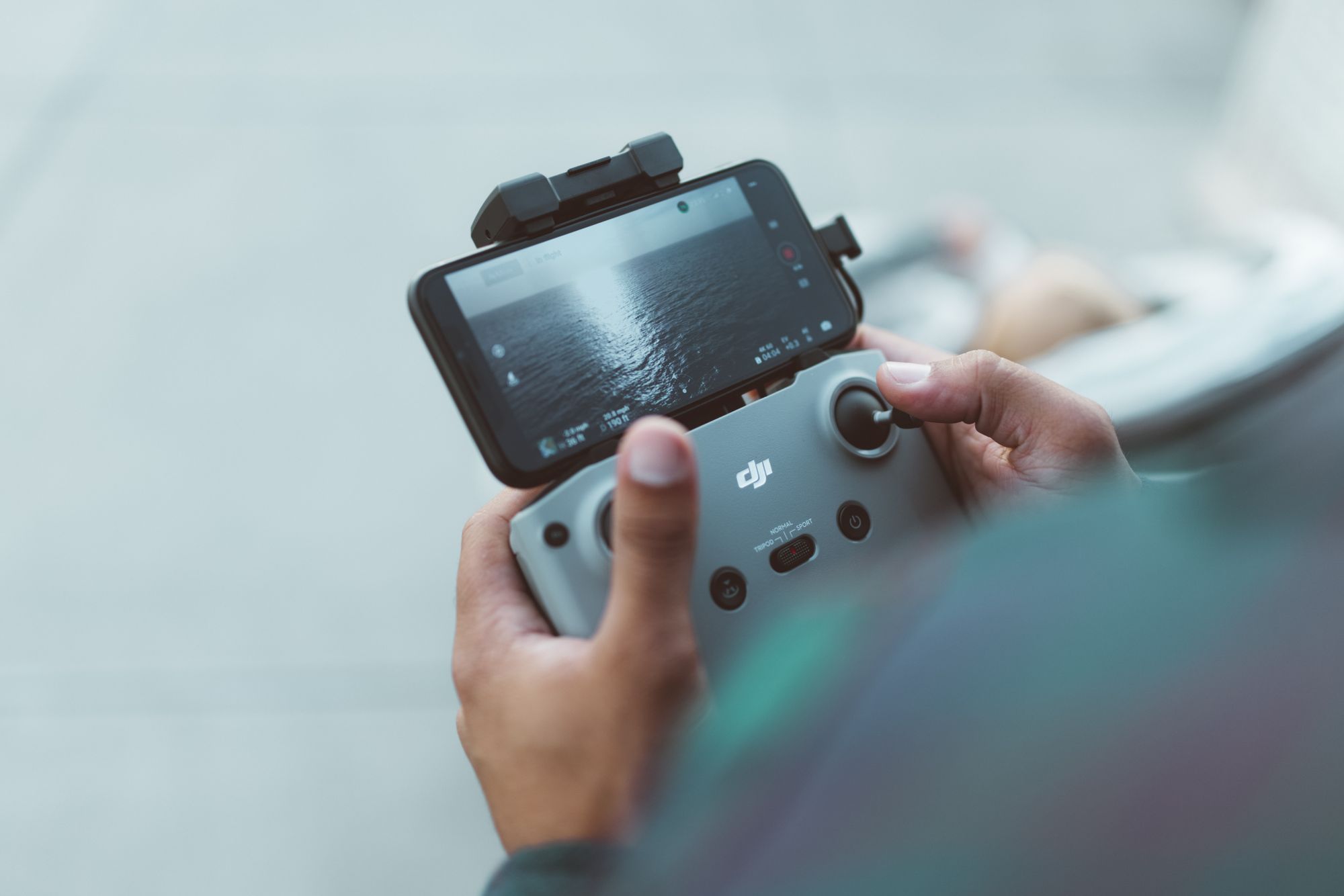 Ready for take-off? If you're feeling inspired, get your first-person view aircraft and become a drone pilot. Or start with a simulation and follow along with our FPV drone guide.
Rent a drone to practice today, or learn about the best camera drones in 2023.
There's more gear to discover. Check out our article on the essential camera equipment for every beginner.
Happy shooting!
How do I get started with FPV drones?
To get started with FPV drones, get a radio transmitter and connect it to your computer. Then download a realistic FPV simulator to master controls before investing big.
How much is an FPV drone?
A proper FPV drone starts at a few hundred dollars, and can easily go up to a thousand. You can buy cheaper, less serious drones to get started under a hundred.
Are FPV drones illegal?
Flying FPV drones is completely legal as long as you have a license, and the drone is registered. Always inform yourself about local regulations before flying.
Rent FPV drones from local creators.
Save up to 40%.
Global Coverage included.
https://images.wedio.com/images/listing_images/images/1946431/300x215/dji-fpv.jpg
https://www.wedio.com/en/fpv-drones
https://images.wedio.com/images/listing_images/images/1937729/300x215/ori-dji-fpv-combo-drone-3372.jpg
https://www.wedio.com/en/fpv-drones
Popular listings for rentals