Oldie but a Goldie? Explore What the Sony A9 Can Offer You in 2023
Product Review: Sony A9
-1 other
Overview
Specs
Reviews
FAQ
Alternatives
Research
Sony A9
Sony
3,3
Based upon1 review from Wedio members
Effectiveness
5,0
Usability
1,0
Value for money
4,0
Overall rating
3,3
Is it worth it?
Yes
The Sony a9 camera packs an incredible autofocus system, full-frame image sensor, and 4K video, all in a body that's smaller than most SLRs. The A9 seems perfect for sports, action, and wildlife photographers who don't shy away from a challenge. This high-performer shines when capturing fast-moving subjects with stunning detail and accuracy.
No
It's certainly not an immediately user-friendly camera – it takes time to get to know and understand it. The lack of rubber gaskets around the a9's various openings is scary in any slight drizzle or high humidity. As with most mirrorless cameras with an EVF, the a9's luminous viewfinder drains the battery significantly.
Quick Sony A9 review
The Sony Alpha a9 is a full-frame, photo-focused mirrorless released in 2017, but it still has much to offer in 2023.
It's heavily catered towards fast-paced and action photography with specs to support effective work under challenging conditions.
Let's kick off this review, starting with the specs!
Looking for gear for your next project? Rent a camera with Wedio.
Pros
High-resolution viewfinder
Electronic shutter eliminates blackout
Cons
No comprehensive weather sealing
Sony A9 vs. Canon EOS R6
Sensor
24MP - Full frame Stacked BSI-CMOS
20MP - Full frame CMOS
ISO
100 - 51200 ( expands to 50 - 204800)
100 - 102400 ( expands to 50 - 204800)g
Screen
3.00" Tilting Screen
3.00" Fully Articulated Screen
Continuous Shooting
20.0fps
12.0fps (20.0fps Electronic)
Video Resolution
4K (UHD) - 3840 x 2160
4K (UHD) - 3840 x 2160
Built-in Wireless
YES
YES
Show more
Complete Sony A9 review
Body and handling
The first thing to note is that the Sony a9 feels light and compact thanks to its magnesium alloy body.
The camera body weighs a total of 673 grams without lenses. It feels solid to touch and easy to hold and handle. Since it lacks a desired vertical grip and it's pretty compact, it might be uncomfortable for photographers with larger hands.
You may purchase an external grip for increased comfort and stability.
Durable weather sealing
The durable body is weather-sealed but features no rubber seals to protect the various openings and elements from a rainy day or a splash of water.
This mirrorless camera features several handy top deck dials. You can adjust the burst speed, shot style, AF mode, and more.
The dials offer practicality and handle intuitively. The complete menu, however, does almost the opposite.
Not a beginner-friendly menu system
With dozens of functions hiding in the complex menu system, this camera is a challenging choice to pick up for the first time. This is partly offset by the high degree of customizability with three buttons and a dial with the ''Recall Customer hold" function.
Now, you can override your camera settings and apply a previously registered specific mode in the blink of an eye! This makes switching between your preferred settings a breeze after the initial setup.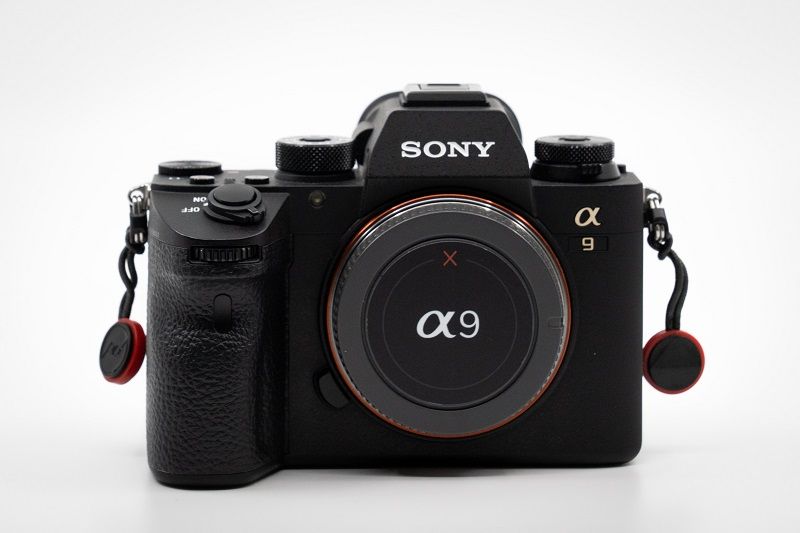 Multiple shooting angles with a 3-inch tilting touchscreen
The 3-inch tilting touchscreen is efficient when shooting at every angle. It provides a seamless experience with no distractions.
It produces no screen blackout when taking a shot, which is a considerable improvement.
Image quality
The camera features a spectacular stacked sensor, which proves to be an advantage on several accounts.
Firstly, the engineering of the electronic shutter allows the sensor to read data 20 times faster than before.
The Sony Alpha a9 shoots at a staggering 20fps for 362 jpegs or 241 RAW files. You can shoot with a wide-open aperture, even in direct sunlight.
Outstanding AF system with 600+ focus points
This is where the a9 really shines!
The mindblowing AF system features over 600 focus points and a multi-selector joystick to control the focal point. The Eye Focus mode works stunningly through excellent facial recognition and precise subject tracking capabilities.
The handy AF-ON button allows for back-button focusing, giving you complete control. The stacked CMOS sensor also contributes to the improved AF and boosts noise performance.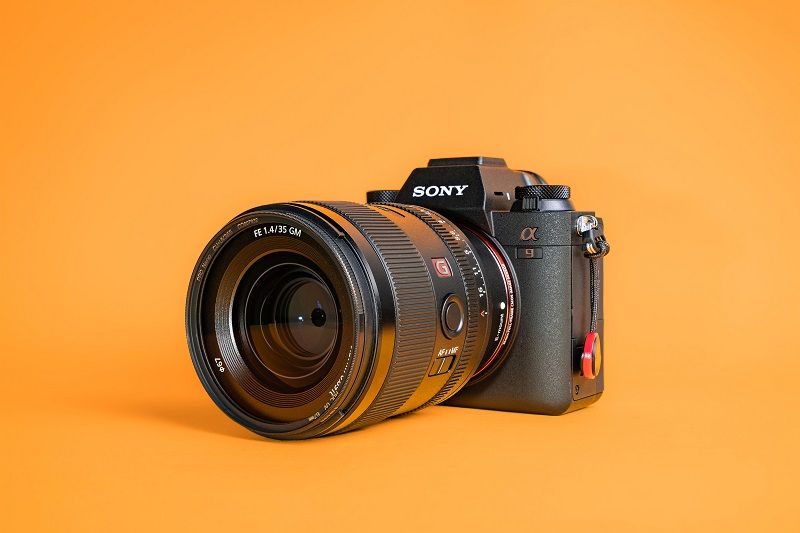 Native ISO range of 100-51.200
The camera features a native ISO range of 100-51.200, excellent for various shooting conditions. The autofocus performance staggers slightly in very low-light conditions but is still decently capable overall.
Steady imagery with 5-axis IBIS
A 5-axis internal stabilization system ensures that your shots stay steady even at extremely fast exposures.
It's efficient and reliable, making working with the subject-tracking function a cakewalk.
Connectivity
The Sony Alpha a9 has the expected Wi-Fi, NFC, and Bluetooth connectivity.
It includes a Micro USB 2.0 port. It also features a flash sync socket for high-speed image transfers.
As well as having the usual credentials, the camera features a flash sync socket and Ethernet port, allowing for a speedy transfer of images.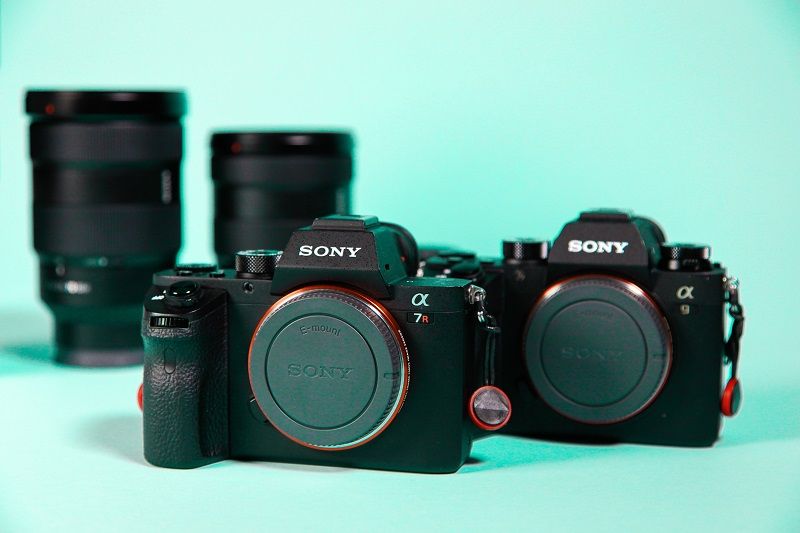 Final verdict: Who should get the Sony A9?
No review can be complete without a final verdict. Should you get this mirrorless or opt for another capable Sony camera?
The a9 seems perfect for sports, action, and wildlife photographers who don't shy away from a challenge. This high-performer shines when capturing fast-moving subjects with stunning detail and accuracy.
The lack of viewfinder blackout and high burst rate impress when it comes to shooting fast-paced action.
Look no further if you're looking for a compact, formidable camera with outstanding AF and all the bells and whistles. This camera could be the perfect gear to elevate your photography.
What creators like
Incredible autofocus system, long battery life, and 4k video in a small camera. Really fun to use.
Show more
What creators don't like
It takes time to get to know how to use all the features that this camera offers. Not the best user-friendly menu.
Show more
Frequently Asked Questions
How long can I shoot a video on the Sony Alpha A9?
The Sony Alpha a9 has a video time limit of 30 minutes.
Is the Sony Alpha a9 a professional camera?
Many professionals use the Sony Alpha a9, especially in the fields of sports photography and news reportage.
Is the Sony Alpha a9 a good camera?
The Sony a9 is an excellent camera for photographing fast-moving subjects. It has an outstanding autofocus system, stunning EVF, and excellent imaging capabilities.
Is Sony Alpha a9 good for video?
The Sony Alpha a9 is quite capable when it comes to video recording, although it has its limitations. Video-focused creators might miss the ability to shoot 4K at 60fps, but casual videographers will surely be satisfied.
Show more
Review by 0
Sony A9 Alternatives
Sony A7 III
Despite claims that the Sony Alpha A7 III is 'basic', it's actually an impressively capable full-frame camera. It suits everyone's needs- whether you are a beginner or a full-fledged shutterbug, you can find something to love here. Read more
£1,499 at Amazon
Rent from £18/day
Canon EOS R6
Released at the same time as the mindblowing Canon EOS R5, the Canon EOS R6 didn't get that much attention. However, this capable all-rounder camera includes some of the features of the flagship model at an affordable price point. Read more
£2,349 at Amazon
Rent from £40/day
£1,199
Released for the prosumer market in 2014, the Nikon D750 is still fighting for a piece of the photography market. While aimed to be replaced by the newer D780, this full-frame DSLR is still in circulation and has quite a fanbase you loves it. Read more
£1,199 at Amazon
Rent from £15/day
Show more
The research
Why you should trust us
At Wedio, we are on a mission to keep great stories alive. We achieve this by facilitating the sharing of knowledge, tools, and services that help you as a creator craft better stories. Today we help 100,000+ monthly creators become better — together. We believe in the power of the community. Instead of gathering product reviews from one creator, we involve hundreds of creators, and create both video- and written reviews. In that way, we present the essence of the collective rather than one opinion.
How we tested this product
We used a mixed-method design. Our qualitative video reviews, were created by hand-picked Wedio members. We shipped the product to them, they tried it for at least 30 days in real-life projects, and then they did an honest video review. Our quantitative written reviews, were collected from Wedio Renters and Lenders. When renters have rented the product, they have the option to leave a product review. When lenders create a product listing, they have the option to share their thoughts on the product itself.
How we fund this review
In order to keep delivering the best possible reviews for creatives, we have four different revenue streams. This includes (1) commissions from our short-term rentals (10 % from renters 20% from lenders whenever a rental is happening through Wedio), (2) commissions from our subscriptions (we get paid by our retail partners to deliver an order), (3) commissions from brands delivering products, and (4) commissions from affiliate links to other partners (such as retail partners, software, and other creative tools).
Limitations
Even though we try to be as unbiased as possible, we still want to address two limitations of this review. First, our lenders can be affected by the "Endowment effect" when reviewing their gear. They would potentially rate their product higher than they would have done if they rented the product — just because they own the product themself. Second, there is the potential of instructors experiencing "Confirmation bias" when reviewing a product. If they received the product from us, they might have a tendency to look for all the advantages and good things about the product because they want to please Wedio and the product brand. To overcome this limitation, we strictly guide our instructors to be as objective as possible — a low rating is as valuable to us as a high rating. The review aims to guide other creators in the choice of gear.
Get a Sony A9
https://wedio-cdn.s3.eu-west-1.amazonaws.com/blog-images/random-images/sony-a9-sticky-min.jpg
GBP
Buy new
https://amzn.to/3uzD13K
4537
Rent from
https://www.wedio.com/en/search?q=sony%20a9
80
Popular listings for rentals