Sports Photography: 9 Crucial Tips for Aspiring Photographers
Hire film gear from local filmmakers.
Hire film gear from local filmmakers.
If you have a passion for sport and an eye for detail, you might be interested in sports photography. Working in the industry lets you attend the biggest games and get right up to the sidelines.
A great sports photographer captures key moments of an event in ways that immerse the fans.
Get the tips and tricks of the industry, find the right gear, and learn how to get your big break by reading on.
What is sports photography?
Sport photography centers around all types of athletic events. It's similar to photojournalism since sports photographers capture the action live with no chance of do-overs.
They provide a mostly objective reportage of events, often focusing on key moments like crossing the finish line or celebrating the match-winning goal.
Sports photographers often work or freelance for newspapers and magazines. They often take shots from the press box or sidelines, as close to the action as possible.
Today, sports photography may also extend to product, editorial, lifestyle, and even fashion photography. To explore more about photography, check out Photography 101.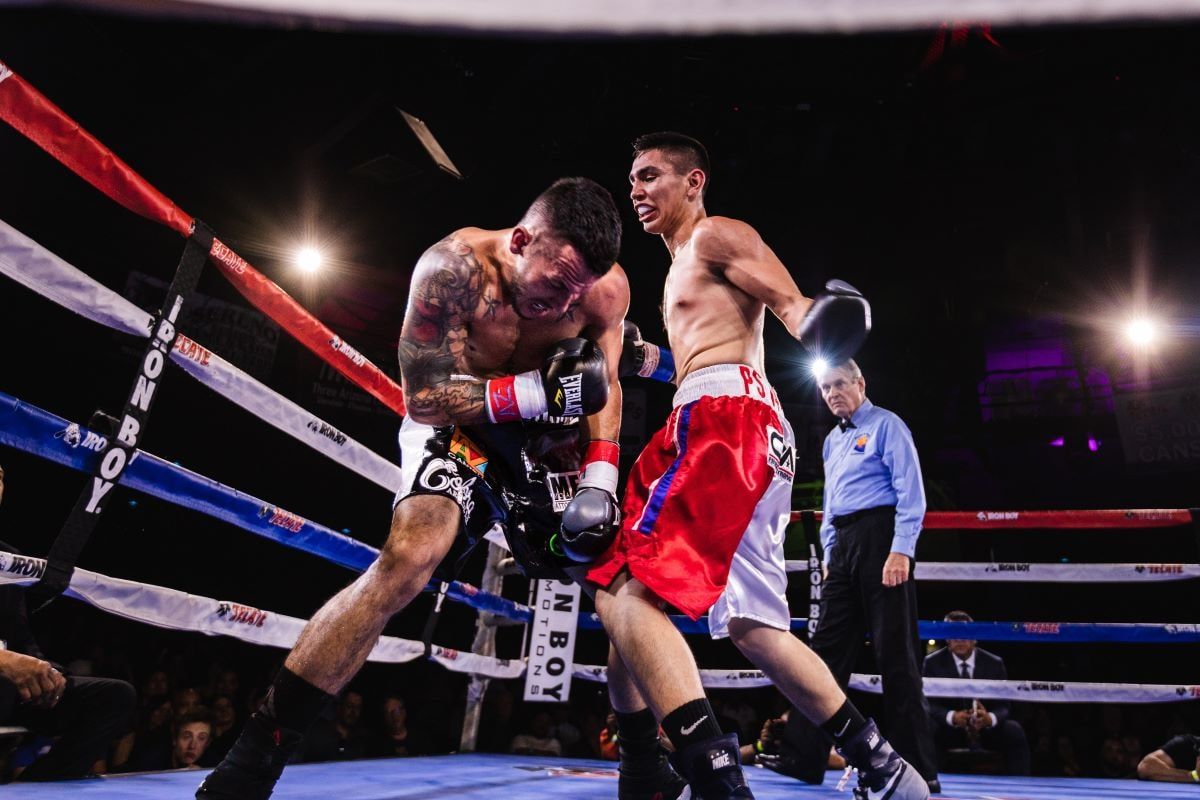 Camera equipment for sports photography
The right equipment makes a sizeable impact on the final image, but it's your skill as a sports photographer that will make or break the shot. Find the equipment that fits your experience level and budget and consider the following:
A DSLR or action camera
Cameras obviously affect your shots considerably. Most photographers use interchangeable lens cameras, like DSLRs or mirrorless cameras to stay flexible and versatile.
DSLRs are the preferred choice for most due to their fast AF systems. Full-frame sensors perform better in low light conditions, but they often drive up the price significantly.
Action cameras can be helpful as a second camera or in a setting where you can be up-close and personal with the athletes. It captures stunning wide-angle shots that show off the athletes and surroundings.
Use the action cam's burst or continuous shooting modes to capture the right moment.
Zoom or telephoto lenses
A zoom lens will give you the desired flexibility you need for almost any sport. It lets you "get close" to the players and capture the whole field, track, or court by simply zooming in or out.
Telephoto lenses are well suited for sports photography since they let you get these close shots. Find a 100-400mm lens with a wide aperture, and you'll be set.
In-lens stabilization also reduces camera shake to keep the images sharp. Consider this when making your shots.
Robust tripod
A robust tripod might be necessary when handling a massive lens. A tripod lets you take sharp shots and forgo the workout while watching prime athletes.
A monopod does something similar while weighing less and is the ideal companion for the cramped press box, especially if you're working with a smaller lens.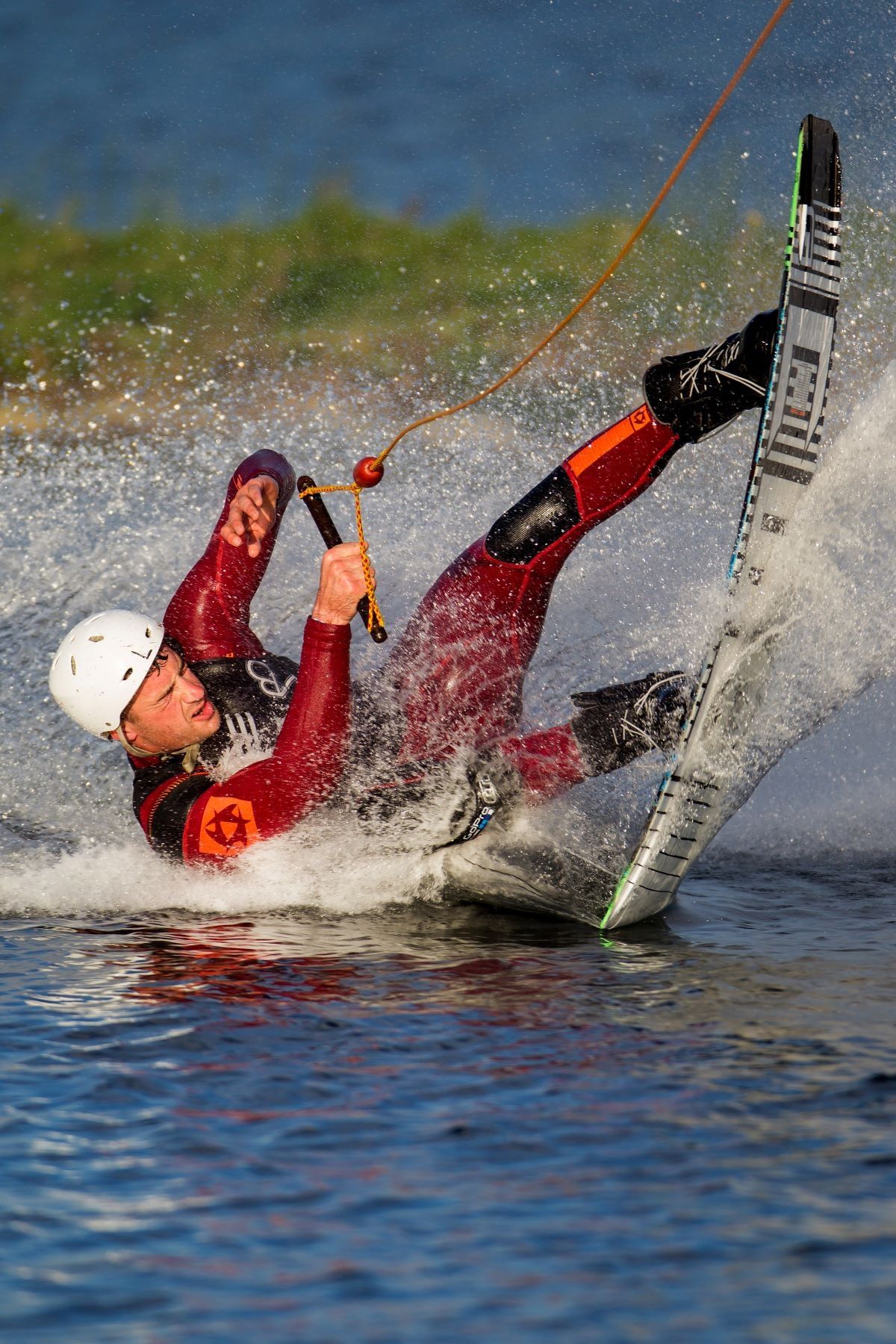 9 crucial tips for sports photographers
Think fast! Follow these 9 tips to become an expert in the industry.
1. Know the rules of the game
This one is absolutely crucial. You can't become an outstanding sports photographer without understanding the rules of the game you cover.
You may be a huge sports fan thinking that this won't be difficult. If you stick to your favorite sport, you'll be fine! Even then, are you sure you're ready to cover any event? Even dressage, steeplechase, and eventing?
Lucky for you, you don't need to pull an all-nighter tonight. Just do your research before a gig to understand and memorize the rules. This will allow you to know what competitors are trying to achieve and identify key moments.
Your pictures will hold more value if they capture the most exciting or impactful actions.
2. Know your camera settings to the bone
Mastering your camera is critical. Things move fast in the world of sport, and you only have a split second to make adjustments, otherwise, you will miss the action.
Practice makes perfect. Get to know your camera first and commit to taking pictures in several conditions whenever possible. A high school football game or the local half-marathon can provide the perfect opportunity to improve.
When you're comfortable adjusting your setting to keep the image sharp and well exposed, you increase your chances of capturing something special.
Ideally, get to the point where you can switch between settings with such practice that you won't even have to think about it.
3. Avoid on-camera flash
Avoid using on-camera flash at all costs. It can be extremely distracting to the athletes if the photographers are constantly flashing lights in their eyes and can even affect the outcome of games or matches.
In sports photography, you'll be working with the lighting conditions the event provides. You can only control the aperture and shutter speed to properly expose images. It's part of the challenges sports photography presents.
4. Use shutter priority mode
For beginners, shooting in shutter priority mode helps get the hang of the ideal camera settings. For fast-moving subjects, you'll need to use a shutter speed of around 1/500s-1/2000s depending on the sport.
Shutter priority mode helps balance your exposure for your desired shutter speed. It can be a great tool to save time and help you gain confidence before you move on to manual mode.
5. Experiment with wide-angle shots
While using a telephoto lens and focusing right on the action feels right for sports photography, do not disregard wide-angle shots to provide context. In certain sports like basketball or track, it's fascinating to see several athletes in one photo.
Wide-angle shots immerse the viewer and help them understand the story, like how many defenders tried to block the shot or how the winner of the race amassed an enormous lead.
Change it up to keep your pictures interesting and offer a selection to clients. To follow this tip you'll need a wide-angle lens and potentially a second camera body to avoid wasting time. Keep your equipment safe and with you at all times.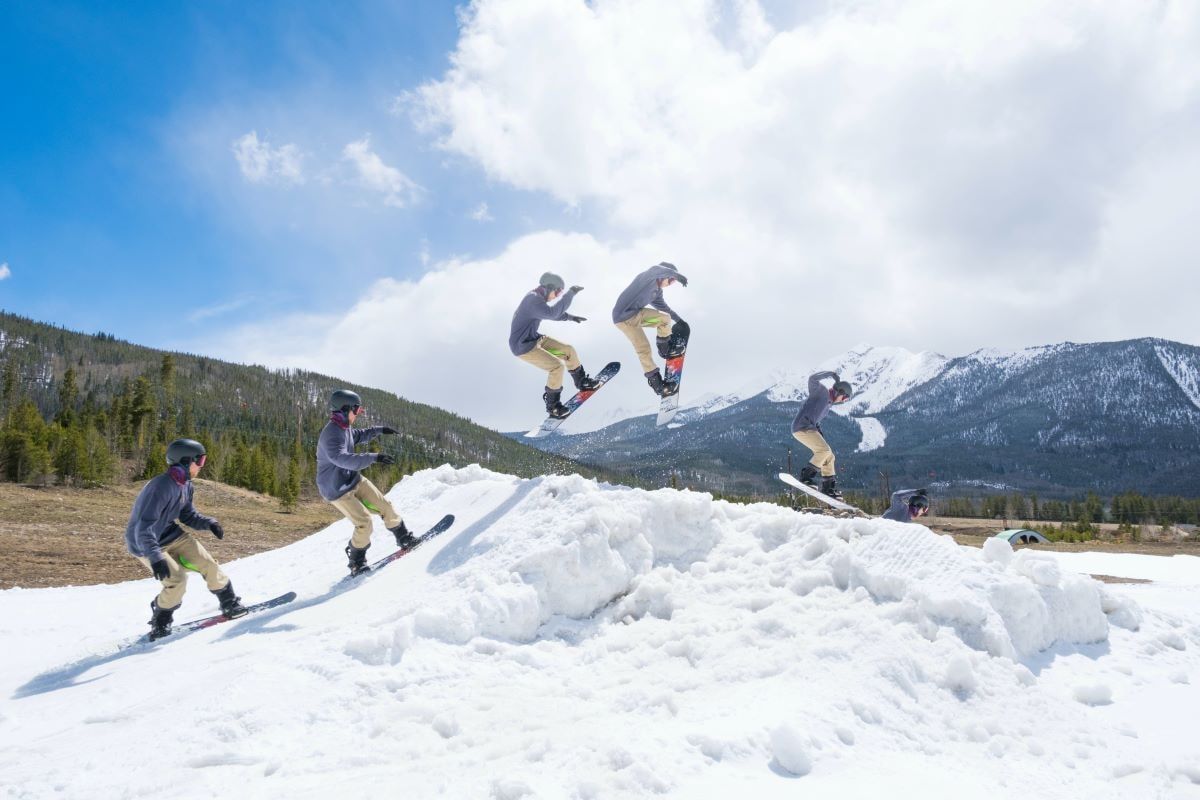 6. Consider using back-button focusing
Depending on your camera body, you might have access to back-button focusing or at least a programmable button.
Most interchangeable lens cameras allow you to focus with a half-push of the shutter button, but this will slow you down in the fast-moving world of sports.
Learn how to use your thumb to focus with the button on your camera's back and save some time to never miss the shot.
7. Keep your surroundings in mind
Depending on the sport, the surroundings can add to an interesting image or really distract from it. In cases where an arena is full of adverts, you'll probably want the background out of focus.
You can achieve this by shooting with a large aperture like f/2.8. The framing of your shot also makes a world of difference, so you have to decide what you want the final image to look like. Which elements are you trying to capture?
8. Use a high ISO
A camera with a high ISO allows you to work well in low-light conditions. Locations are often poorly lit, and you can't improve the lighting otherwise. A variable ISO will let you adjust better to any setting.
In most cases, unless it's sunny midday on an outside shoot, you'll need a high ISO.
9. Look for action off the field
Learn how to anticipate actions and get a feel for the rhythm of the sport. Look for signs and follow the game closely so you can expect the right shot and not fumble to capture it.
This applies on the field and off the field too. If there's a natural break in the main attraction or you have a team, take to the stands and capture the audience.
Their joy or despair can be captivating and complement the images of success or failure.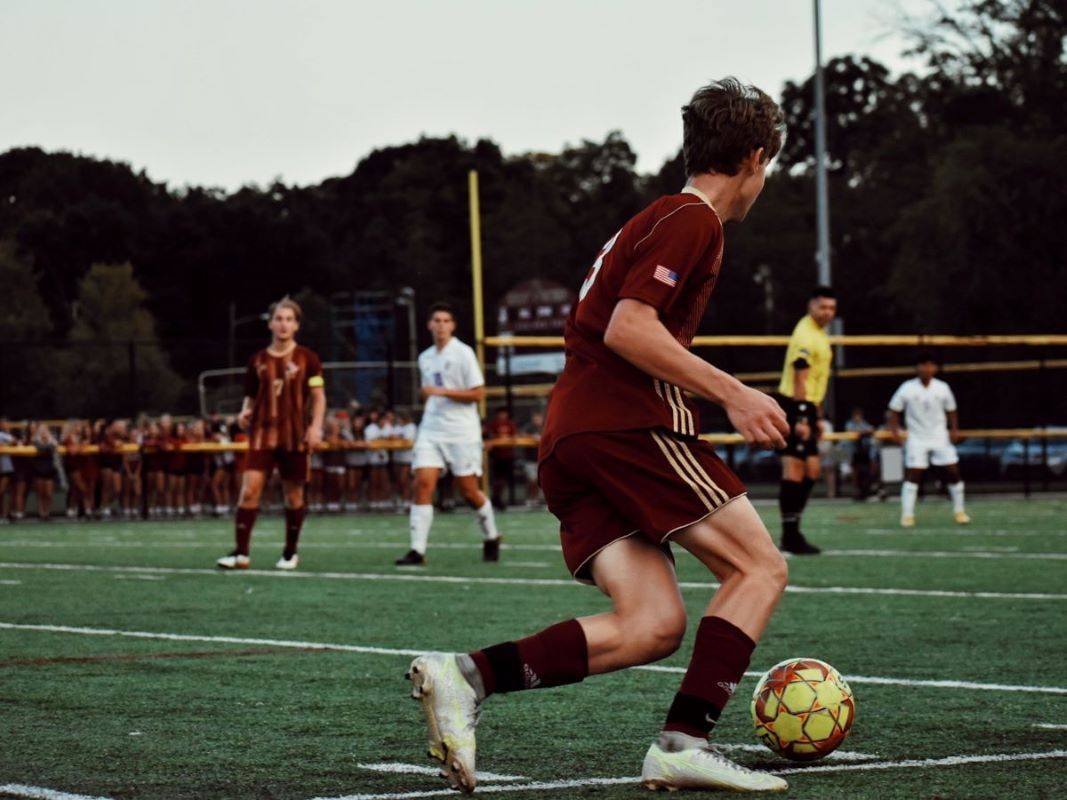 How to break into sports photography
Breaking into the industry might sound daunting, especially if you don't have many connections.
Find the sport or sports you're most passionate about and attend as many events as possible. Expand your network to athletes and fellow sports photographers to get gigs.
If you have a specific photographer you admire, apply to assist them on shoots. Gigs for large sporting events often require several pairs of hands to really capture the action.
Always thrive to improve your skills and expand your network, and you'll get better opportunities.
What's next?
I hope this article got you excited to start your sports photography journey.
Become an expert in all things photography and understand various camera settings with all you need to know about photography.
See you at the next game!

What is the best depth of field in sports photography?
Sports photography usually uses a shallow depth of field to focus on the main event and throw the background out of focus.
What lens is best for sports photography?
Zoom telephoto lenses allow you to photograph the action and stay versatile.
How do you become a sports photographer?
Increase your skills and build your network by attending events, or consider assisting an established sports photographer.
How much do sports photographers earn?
The average income in the US for a sports photographer is $24,375 annually.
Popular listings for rentals