Product Review: Canon EOS R5C
Product Review: Canon EOS R5C
4 other
Overview
Specs
Reviews
FAQ
Alternatives
Research
Canon EOS R5C
Canon
5,0
Based upon6 review from Wedio members
Effectiveness
5,0
Usability
5,0
Value for money
5,0
Overall rating
5,0
Is it worth it?
Yes
If you're a videographer, you will love this camera. The lack of in-body stabilization is disappointing, but if you have a great lens with built-in stabilization, it won't matter! The hybrid functionality of this camera is impressive, and it's hard to find a camera that will match it in the same price class.
No
This camera requires either a lot of batteries or a full-on battery strategy to keep it powered throughout a typical shooting day. Along with poor low light performance, another disappointment is the fact that the EOS R5 C does not offer in-body image stabilization.
Quick Canon EOS R5C review
The Canon EOS R5C is based on two cameras, Canon EOS R5 and Canon EOS C70, combining the best of both worlds! The Canon EOS R5C was released on April 4, 2023.
A camera is an excellent asset in your gearbox, but far from the only one. Explore what else there is of essential camera equipment.
Have you already decided? Don't hesitate and rent the best cameras on Wedio.
Pros
Incredible autofocus features
Hybrid video/photography interface
Outstanding video performance with non-stop 8K recording
A lightweight body that weighs 680g
Cons
No in-body stabilization mechanism
The battery will drain quickly when recording at 8K
You will need a lot of memory for the 8K recording
Canon EOS R5C vs. Nikon Z9
Video Resolution
8K - 8192 x 4320
8K - 7680 x 4320
ISO
100 - 51200 ( expands to 50-102400)
64 - 25600 ( expands to 32 - 102400)
Screen
3.20" Fully Articulated
3.20" Tilting Screen
Sensor
45MP - Full frame CMOS
46MP - Full frame Stacked CMOS
Electronic viewfinder
5760k dot
3686k dot
Continuous Shooting
12.0fps (20.0fps Electronic)
30.0fps
Show more
Complete Canon EOS R5C review
Full-frame 8K sensor and 45MP
The Canon EOS R5C comes with an 8K full-frame sensor with 45MP. This makes it an impressive hybrid camera for both still and video tasks.
While Canon made the camera for videographers/cinematographers, we should not forget about still photography. The 45MP full-frame camera is essentially a Canon EOS R5 in disguise.
Canon essentially took the best parts of the EOS R5, and it shows in the results!
The camera takes incredible pictures and has excellent clarity, a wide dynamic range, low noise, and a reasonable ISO sensitivity range. The camera even allows 20fps continuous shooting.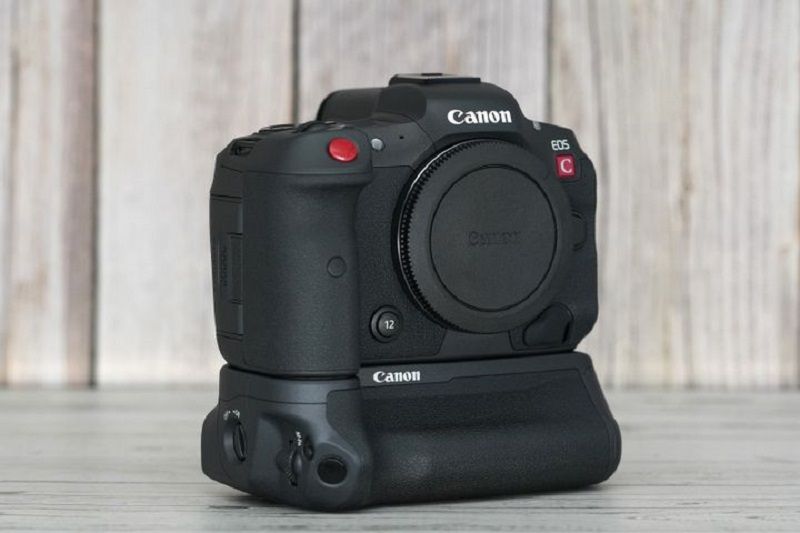 Non-stop 8K recording with cooling fan
In terms of video, well, the Canon EOS R5C is exceptional. While the EOS R5 allowed for 8K recording, the EOS R5C allows non-stop recording. This is possible as a result of the internal cooling fan.
The camera also allows for slow-motion shooting with 4k footage shot at 120p. The camera is also compatible with Canon's Dual Fisheye Lens, in case you're considering shooting in VR.
Offers a range of shooting formats and plenty of hybrid features
The camera shoots in formats such as XF-AVC, Canon RAW Light, MP4, and Cinema Light RAW. The camera also allows you to use built-in LUTs for your colorwork.
Another neat feature exists in the hybrid functionality of the camera. When the camera is in still photo mode, you'll see familiar camera settings you are used to in a mirrorless Canon camera.
If you've ever used a Cinema EOS camera, you'll quickly take to the EOS R5C. However, once you go into video mode, the camera changes to operate like a Cinema EOS camera. The Cinema EOS settings include video scopes, false color displays, and a better interface for your video workflow.
New cooling system for long hours of shooting
A new addition to the EOS R5C is the cooling fan mounted on the back of the camera. This makes it a bit heavier than the EOS R5, but the tradeoff is better performance.
The active internal cooling fan allows users to record at 8K non-stop without dealing with the camera overheating. This is one of the new additions that should be a plus for most videographers.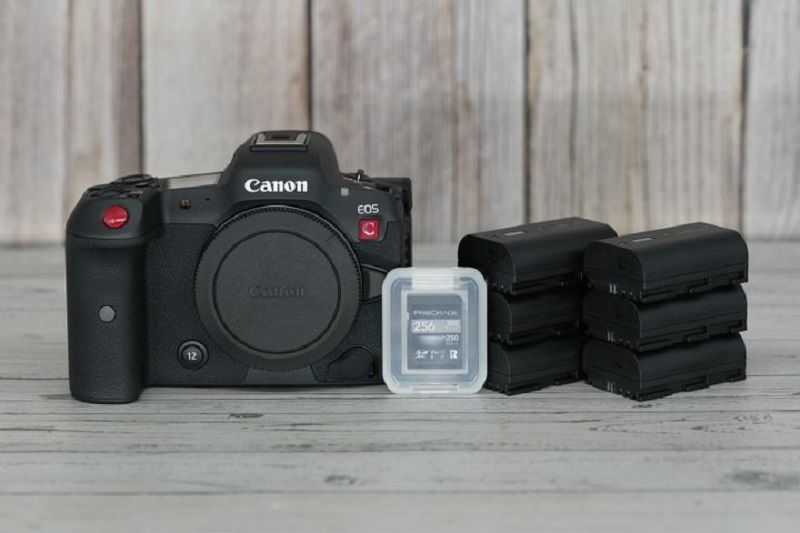 Quickly drained battery
One of the downsides of the new big fan is that you can expect it to drain a lot of battery life, so if you're shooting in 8K in cine mode, expect the camera's battery to drain quickly.
So if you're planning for long shoots, invest in some batteries and try to see how long you can get it to last.
Compact and lightweight design
The EOS R5C still comes in a compact and lightweight design despite having the added battery. The camera weighs in at 680g, making it not so difficult to carry on.
The camera also has a compact design, meaning it can fit into any bag. With as good performance as the EOS R5C can give you, it's crazy to think about how easy it is to carry around.
Precise focus tracking with Dual Pixel CMOS AF
The EOS R5C also comes with an incredible Dual Pixel CMOS AF system with over 1000 autofocus areas. This covers almost the entirety of the image frame on the camera and functions very well.
The camera also has built-in autofocus specifically for animals, birds, vehicles, faces, eyes, and heads. So if you're a photographer/videographer that relies on autofocus, this camera has you covered!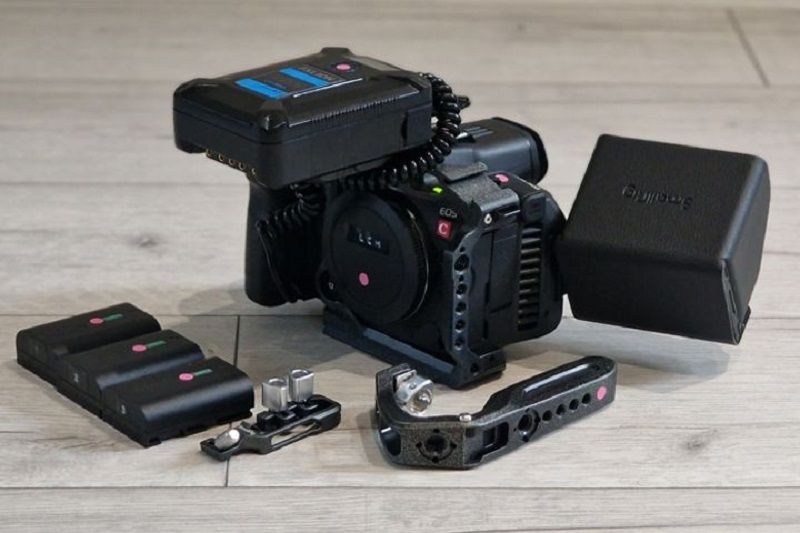 Final verdict: Who should get the Canon EOS R5C?
So who exactly should consider acquiring the Canon EOS R5C?
The camera is an excellent hybrid camera, and it only adds to the already awesome EOS R5.
However, if you're not interested in videography, you can probably find a cheaper alternative that gives you the same performance as photography.
If you're a videographer, you will love this camera. The lack of in-body stabilization is disappointing, but if you have a great lens with built-in stabilization, it won't matter!
The 8K recording is incredible, and the Cinema EOS features are beneficial when you're out recording.
If you want a camera that can do both photography and videography, this camera is a no-brainer. The hybrid functionality of this camera is impressive, and it's hard to find a camera that will match it in the same price class.
At Wedio, you can rent or subscribe to the Canon EOS R5C, so don't worry about splurging thousands of dollars right away.
Wedio allows you to rent or subscribe to any Canon camera in a city near you!
What creators like
Great for video compared to R5. Full frame sensor. Less overheating issues compared to other models.
HIGH RES, EASY TO USE. GREAT ALL ROUND
Show more
What creators don't like
Battery dying soon when shooting on 10bit rate
MAY OVER HEAT IN HIGH FRAME RATE OR HIGH RES FILM.....
Show more
Frequently Asked Questions
Is Canon R5C good for photography?
The EOS R5 C features a full-frame 45-megapixel image sensor, making it great for capturing stills. In that way, it's almost like you are getting two cameras in one package: the photography-focused Canon EOS R5 plus the cinema features that make the EOS R5 C a cinema camera.
Does the Canon R5C overheat?
The EOS R5C looks a lot like the EOS R5, which in turn looked a lot like a Canon DSLR, but it's much bulkier in the back. This is to accommodate an active cooling system so it can shoot for long stretches without overheating.
Thus, the EOS R5 C is not weather sealed like the R5. Its durability is very similar to the C70.
Does the R5C have ND filters?
Despite being part of the Cinema series, there's sadly no built-in ND filter on the R5C.
Show more
Review by 5
Canon EOS R5C Alternatives
Nikon Z9
Nikon Z9 is one of the brightest new products of 2021. A top reportage mirrorless camera with 8K video shooting, high-speed burst shooting, 45MP sensor and no mechanical shutter – it's really powerful and unexpected for every artist. Read more
£5,651 at Amazon
Rent from £85/day
Canon R5
The Canon EOS R5 shoots 8K videos at 30 FPS without cropping. It has a 45 MP imaging sensor and features intelligent animal tracking. These are the eye-catching highlights from the beast of a camera presented by Canon in 2020. Read more
£3,774 at Amazon
Rent from £30/day
Sony A7 IV
The follow-up to the A7 Mark III is the Sony A7 Mark IV, and it comes with a host of new features, upgrades, and improvements. Offers a brilliant blend of photographic power and video versatility by combining two cameras in one. Read more
£2,399 at Amazon
Rent from £30/day
Show more
The research
Why you should trust us
At Wedio, we are on a mission to keep great stories alive. We achieve this by facilitating the sharing of knowledge, tools, and services that help you as a creator craft better stories. Today we help 100,000+ monthly creators become better — together. We believe in the power of the community. Instead of gathering product reviews from one creator, we involve hundreds of creators, and create both video- and written reviews. In that way, we present the essence of the collective rather than one opinion.
How we tested this product
We used a mixed-method design. Our qualitative video reviews, were created by hand-picked Wedio members. We shipped the product to them, they tried it for at least 30 days in real-life projects, and then they did an honest video review. Our quantitative written reviews, were collected from Wedio Renters and Lenders. When renters have rented the product, they have the option to leave a product review. When lenders create a product listing, they have the option to share their thoughts on the product itself.
How we fund this review
In order to keep delivering the best possible reviews for creatives, we have four different revenue streams. This includes (1) commissions from our short-term rentals (10 % from renters 20% from lenders whenever a rental is happening through Wedio), (2) commissions from our subscriptions (we get paid by our retail partners to deliver an order), (3) commissions from brands delivering products, and (4) commissions from affiliate links to other partners (such as retail partners, software, and other creative tools).
Limitations
Even though we try to be as unbiased as possible, we still want to address two limitations of this review. First, our lenders can be affected by the "Endowment effect" when reviewing their gear. They would potentially rate their product higher than they would have done if they rented the product — just because they own the product themself. Second, there is the potential of instructors experiencing "Confirmation bias" when reviewing a product. If they received the product from us, they might have a tendency to look for all the advantages and good things about the product because they want to please Wedio and the product brand. To overcome this limitation, we strictly guide our instructors to be as objective as possible — a low rating is as valuable to us as a high rating. The review aims to guide other creators in the choice of gear.
Get a Canon R5 C
https://wedio-cdn.s3.eu-west-1.amazonaws.com/blog-images/all-images/canon-eos-r5c-wedio-sticky+(2).jpeg
GBP
Buy new
https://amzn.to/3iNlMZM
3774
Rent from
https://www.wedio.com/en/search?q=Canon%20EOS%20R5C
36
Popular listings for rentals