Nikon Z9 Review: A Detailed Look Into Nikon's New Mirrorless Camera
Hire film gear from local filmmakers.
Hire film gear from local filmmakers.
Filmmakers and photographers all around the world are currently under a collective countdown for this release.
Said to be the best video camera Nikon has created, the "unstoppable" Nikon Z9 makes pre-orders hit records. In that sense, we thought it was best to go through what makes this camera so phenomenal.
If you are waiting for the Nikon Z9 to release, check out our article on camera equipment to see all of the camera equipment you are missing.
If you are looking for a new camera in general, consider renting or subscribing to it.
Nikon Z9 Key Specifications
Sensor: 45.7MP full-frame BSI stacked CMOS (stabilized)
Processor: EXPEED 7 (10x faster than the processor in Z7 II)
ISO: 64 - 25600 (expands to 32 - 102400)
Screen: 3.2″ Tilting (2,089k dots resolution)
Lens: Nikon Z
Viewfinder: Electronic (3,686k dots resolution)
Shutter speed: 900s - 1/32000s
Continuous shooting: 20fps RAW, 30fps high-resolution JPEG and 120fps low-resolution JPEG.
Maximum video resolution: 8K/30p and 4K/120p
Maximum image resolution: 8256 x 5504
Built-in Wireless and GPS
Nikon Z9 review
Image and video quality
With a maximum resolution of 8256 x 5504, this camera will not disappoint you when it comes to image precision. Because of its powerful processor (10x quicker than the one found in the Z7) reads information caught by the sensor so fast that it captures no distortion.
Furthermore, such a processor also empowers a better white balance, meaning it reproduces more accurate colours (fewer edits needed).
When it comes to video, Nikon Z9 performs very impressively as well. It captures both 8K (at 30p) and 4K (at 120p) while using the entire width of the sensor to optimize quality. According to Nikon, this camera enables you to record for more than two hours under normal conditions.
Autofocus and burst shooting
This camera is smart. Literally.
The autofocus system is supported by machine learning, enabling the camera to simultaneously identify nine kinds of subjects, including different body parts in humans and animals, and vehicles (as cars, planes, trains and motorbikes). When compared to Nikon Z7 II, Nikon Z9 offers five times as many auto-area AF points.
Besides being clever, Nikon Z9 is also agile: it is capable of 20 fps RAW burst shooting, 30 fps in JPEG (high resolution) and even 120fps if you are shooting low-resolution JPEG.
Body
Physically, the Nikon Z9 is comparable to the Nikon Z6, and it has the same shape, vertical grip, button position and menu design. Still, there is good news for portability fans: this model is 20% smaller.
Battery
Nikon Z9 is equipped with a high-capacity EN-EL18 series battery (also compatible with the EN-EL18c, EN-EL18b and EN-EL18 batteries).
In theory, battery life varies from 700 to 770 shots and up to 5310 shots if using burst mode. When it comes to video recording, this camera should last about 170 minutes.
On top of a powerful battery, Nikon Z9 allows in-camera charging via the USB-C port.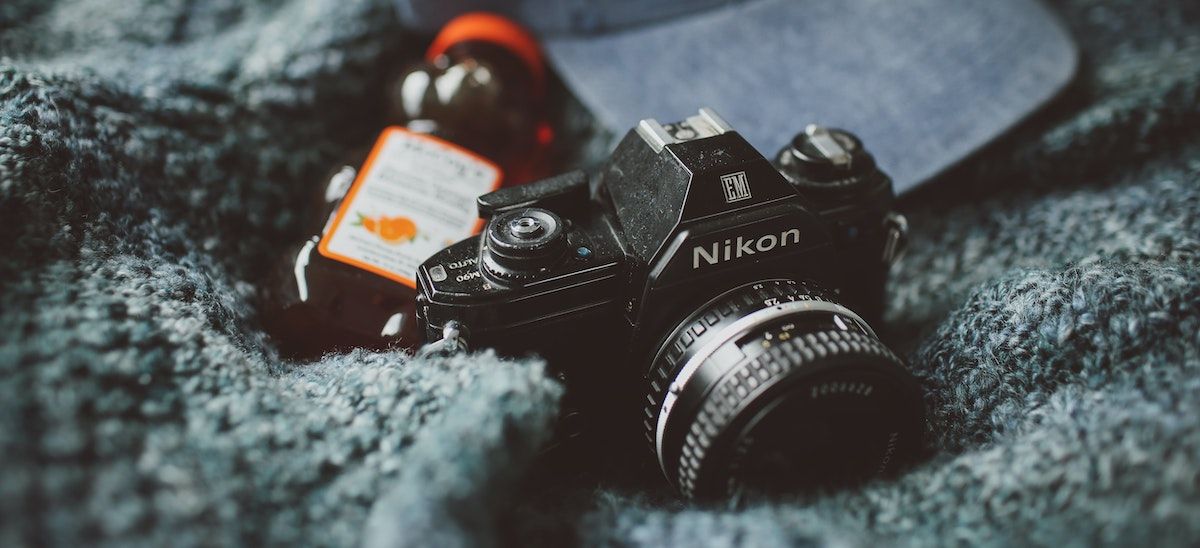 Stacked CMOS sensor
If you are familiar with Nikon Z7 II, you know it offers the same powerful 45.7MP resolution sensor. However, Nikon Z9 stands out because its sensor is stacked. In other words, you get the same incredible resolution but with a superior reading speed.
RAW compression capabilities
Unlike its ancestors, Nikon Z9 has no more 12-bit RAW format options (all 14-bit only) and no more uncompressed RAW format (only lossless compressed). Besides, it comes with both raw modes: High-Efficiency STAR (half the file size) and plain High Efficiency (a third of the file size).
Matched CFexpress slots
The CFexpress (Type B) card has insanely high read speeds and is currently the most powerful memory card format out there. On that note, both Nikon Z9 card slots support this type of card (yay).
Viewfinder
Nikon has Dual-Stream technology, meaning images appear simultaneously on the electronic viewfinder (EVF) and LCD monitor. Besides, this viewfinder has real-live performance: even when shooting, it never stops displaying the movement of your subject, ensuring you obtain the complete action and don't miss a single frame.
Additionally, you can manually raise the illumination of your viewfinder so that you don't struggle when shooting in a bright setting (as outdoors).
Multi-directional rear LCD
This camera possesses a 3.2'' tilting screen with 2,089k dots resolution. Unfortunately, this monitor only tilts, so it is not fully articulated. Still, since Nikon Z9 is mainly meant for professionals, such a selfie-friendly feature is not essential. Plus, it still gives you visibility when shooting from a lower perspective: it tilts 90° up and 43°down horizontally, plus 90° up and 23° down vertically.
Price and release date for the Nikon Z9
The price of this camera was a pleasant surprise. Even though Nikon D6 priced £6299 at launch, Nikon Z9 (which is far more superior) is expected to cost £5299 when it comes out in December of this year.
Rent or subscribe to your next camera
Undeniably, Nikon Z9 will make quite an entrance. Until then, you might want to consider practising. Rent or subscribe to your next camera.
Rent Camera Gear: Access Pro Equipment
qqHXJy6AWlc
Camera Hire: Take Your Production to The Next Level
71PttfqWPXk
Camera Rental: Save Money with Wedio
5sHshmF1n_Y
Nikon Z9 FAQ
How is the autofocus for the Nikon Z9?
Fast and powered by AI.
When will Nikon release lut for their Z9?
December 2021
When was the Nikon Z9 released?
It hasn't been released yet.
How much is the Nikon Z9?
£5299
Popular listings for rentals