Top 10 Mobile Cinematographers in 2023
In the past, filming a feature film was not possible unless you spent thousands on expensive gear. Nowadays, you can achieve that using the phone you have in your pocket. While it's not a substitutable camera, it can give the right feel you need for your film.
In this article, we have gathered the best mobile cinematographers right now. We want to celebrate their pioneering work, which advances filmmaking for everyone.
If you want to learn smartphone cinematography yourself, check out our article on iPhone filmmaking 101 for all the beginner tips needed.
1. Sean Baker
Sean Baker is an American filmmaker and one of the best mobile cinematographers out there.
He is most known for his movie The Florida Project, released in 2017. He also made the 2002 sitcom Greg the Bunny, which ran for three seasons.
In 2015 he released the comedy-drama Tangerine, shot with an iPhone 5S. It was the first feature film shot entirely with a phone. He followed it up with the 2016 short film Snowbird using mobile filmmaking as well.
Sean Baker showed that it is possible to be a mobile cinematographer and still make a critically acclaimed film.
2. Steven Soderbergh
Steven Soderbergh is an independent film director, cinematographer and everything you can think of in the film industry. He has won seven Academy Awards for his work.
Steven Soderbergh is known for pioneering the independent cinema of today. He has had plenty of success in Hollywood with movies like the Ocean's Trilogy, Magic Mike and Contagion.
Steve has always been a rebel in Hollywood and does not like following the norms set in filmmaking. That could be one of the reasons why he became a smartphone cinematographer.
In 2018 he made the movie Unsane, which was filmed entirely on an iPhone 7 Plus. The movie features Claire Foy as a woman stuck at a mental hospital with her stalker.
He followed it up with High Flying Bird in 2019, which was shot entirely on an iPhone 8. It is safe to say that Soderbergh is pushing the limit for what seems possible in Hollywood.
3. Emmanuel Lubezki
Emmanuel Lubezki is known for his cinematography on major feature films like Tree of Life and Children of Men. They are both featured in our article on best cinematography movies.
But Lubezki has recently taken a liking to record with an iPhone. He released a short film called Shot on iPhone 12 Pro in 2020.
It fits Lubezki's style of long-takes, uninterrupted camera movements and use of hand-held cameras in his cinematography.
While it might take a few more years before we see iPhone cinematographers as a norm, it is still a milestone to have such a visionary invested in it.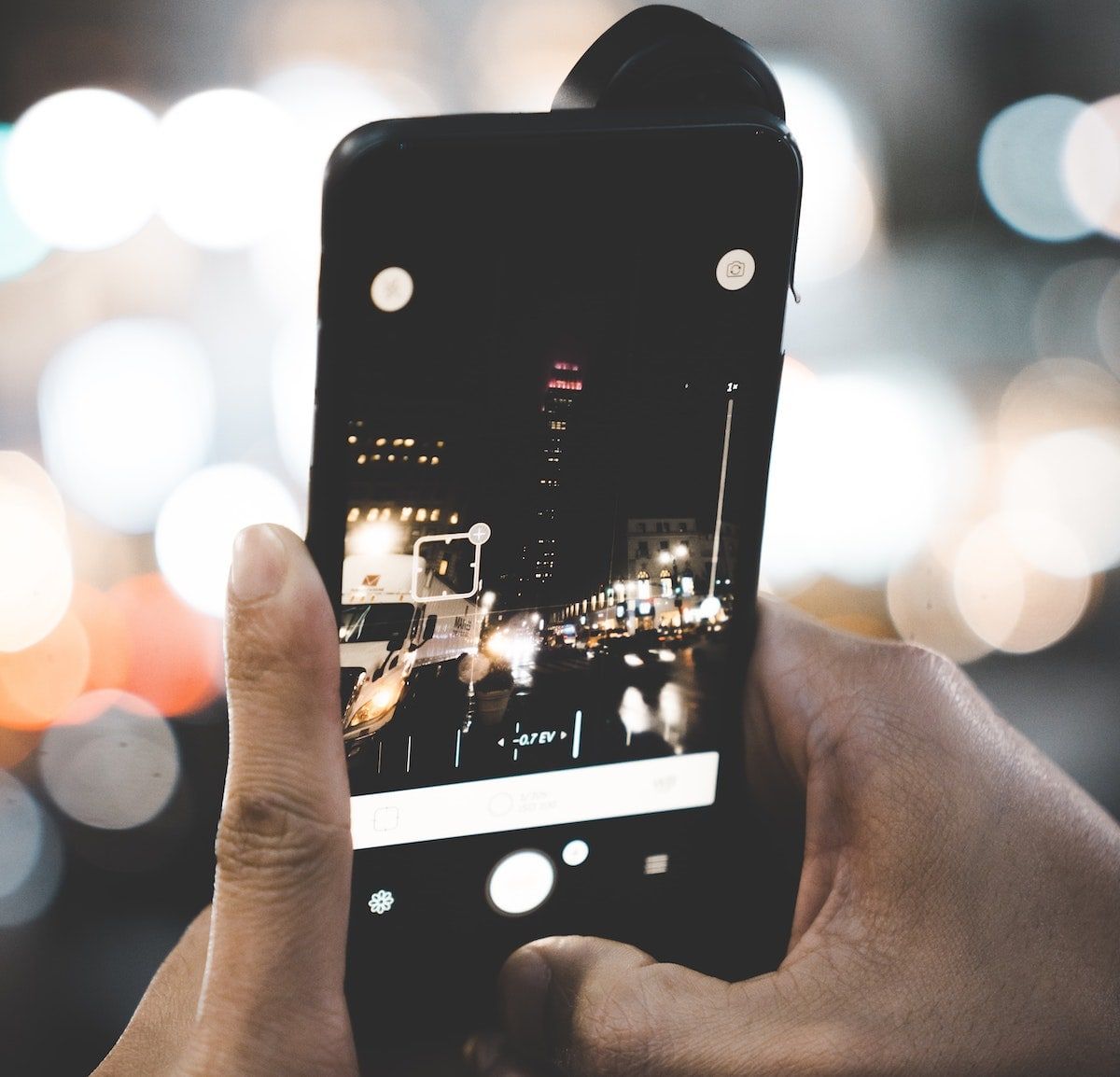 4. Claude Lelouch
Claude Lelouch is a legendary french filmmaker. His first feature film came out in 1960. It is safe to say that he is a veteran in the field.
He is known for his 1966 movie A Man and a Woman and his 1981 magnum opus Les Uns et Les Autres.
In his 2019 movie Les plus belles années d'une vie, he entrusted an iPhone to record thirty per cent of the shots in the movie.
He followed the up with La vertu des impondérables released in the same year. It was recorded in full on an iPhone with the help of different types of extra equipment.
Claude Lelouch is the proof that you can teach an old dog new tricks, and even veterans in filmmaking are picking up on modern, accessible technology.
5. Greig Fraser
Greig Fraser is an American director of photography known for his work on Dune, The Mandalorian and Rogue One.
He also directed Zero Dark Thirty in 2012, which followed the events of the killing of Osama Bin Laden. In 2021 he shot five different genre scenes on an iPhone 13 Pro with Academy Award-winning director Kathryn Bigelow.
With this, he showed how far smartphone cinematography has come. He also showed how it's growing closer to being the norm in filmmaking.
6. Cassius Rayner
Cassius Rayner is a professional filmmaker who has shot many short films on his iPhone.
His YouTube channel Mobile Filmmaking is devoted to the art of the mobile cinematographers. Among other things, he released a short film called Dead Eye in 2021.
He also makes plenty of tutorials on his YouTube channel, sharing his love and devotion to mobile filmmaking.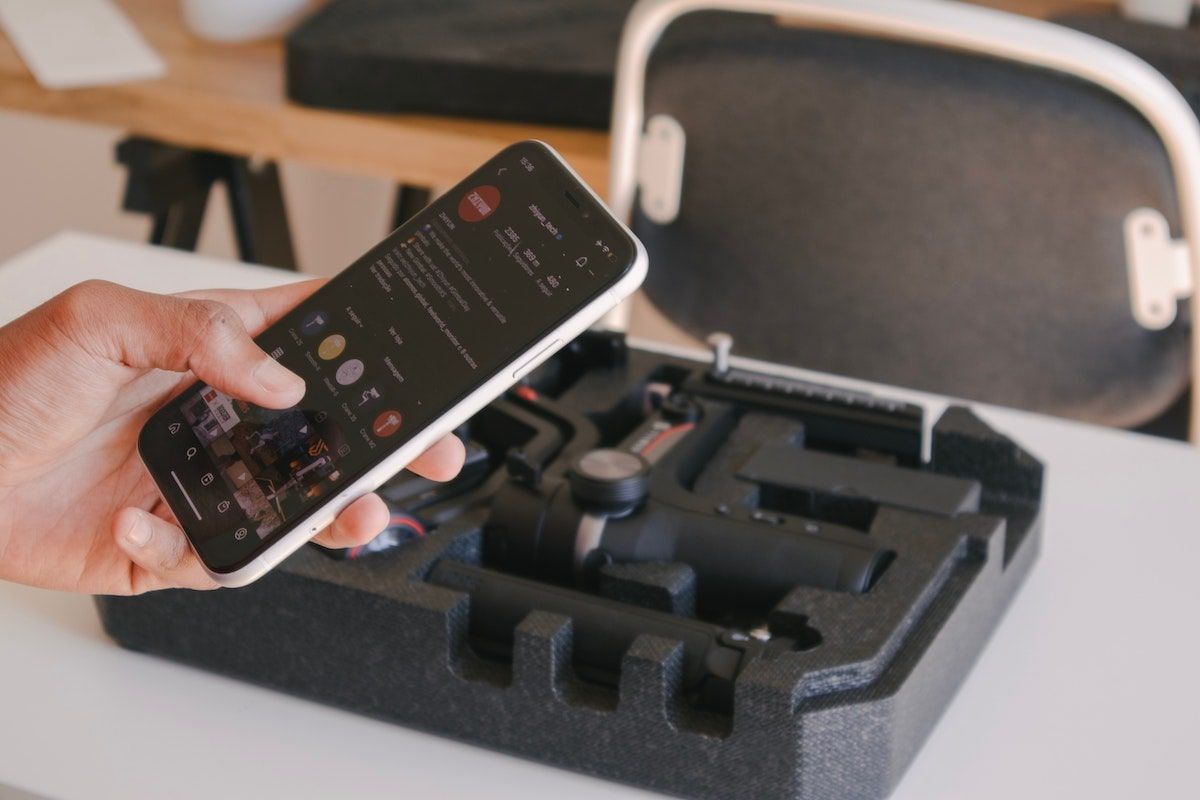 7. Michel Gondry
Michel Gondry is an Academy Award-winning French film director. He won his Oscar for the 2004 movie Eternal Sunshine of the spotless mind featuring Jim Carrey.
He also made the movies The Science of Sleep and Be Kind Rewind. In 2017 he released the French short film Détour, shot on an iPhone 7 Plus.
Part of the reason for making the movie was to show the accessibilities of being an iPhone cinematographer. He wanted to show that it was possible to shoot a film without a big budget.
8. Kevin White
Kevin White is a director of photography who has worked on countless projects for BBC. He mainly works on Factual programs, meaning non-fictional broadcasts that documents events or people.
In 2019 he and his crew chose to film the BBC documentary Secrets of the Super Elements, entirely on an iPhone 7. It is the first BBC documentary to be filmed entirely using smartphone cinematographers.
BBC is a company that produces a lot of documentaries to keep their programming schedule fresh. I would not be surprised if we see more broadcasts shot using a mobile phone in the future.
9. Juan Sebastian Baron
Juan Sebastian Baron is a Colombian director of photography.
He has worked on several projects during his career, but the most notable project is Searching. Searching released in 2018 and features John Cho. It was made with an $880,000 budget and grossed more than $75 million.
He filmed the movie entirely using cameras like GoPro, iPhone, webcams and even on-screen recording. The movie features a man trying to find out what happened to his missing daughter.
It is an exciting use of mobile cinematography mixed with other use of atypical gear. The movie's success showed that good stories and clever cinematography is worth more than an expensive camera.
10. Fatima Nofely
Fatima Nofely is an Iranian filmmaker and mobile cinematographer. She made her first short film called Impersonation in 2017. It was about the ban on women being in a stadium.
In 2019 she shot the short film Wallet shot using a smartphoen. The movie tells the story of a world where water is a bargaining chip.
It is a movie made to make awareness of climate change. It won the international grand prize at the Mobile Film Festival that year.
Closing thoughts
We have now gone through the work of 10 admirable cinematographers in the industry. I hope you enjoyed the list and found some inspiration for using smartphones in your next project.
Are you a beginner looking to start filming without breaking the bank? Then mobile cinematography is a great choice. But the cinematography isn't everything. You need to learn pre-and post-production as well. Learn all the basics in our article on Filmmaking 101.
Popular listings for rentals