Earnings as a Pro Photographer & 12 Tips on Becoming One
Hire film gear from local filmmakers.
Hire film gear from local filmmakers.
With the rise of social media, almost everyone has become a hobby photographer.
But for a select few, the art and craft of photography is a passion they're looking to turn into a full-time gig.
Do you also wonder how to become a professional photographer?
Read on to get 12 tips to fast-track your career and take the industry by storm.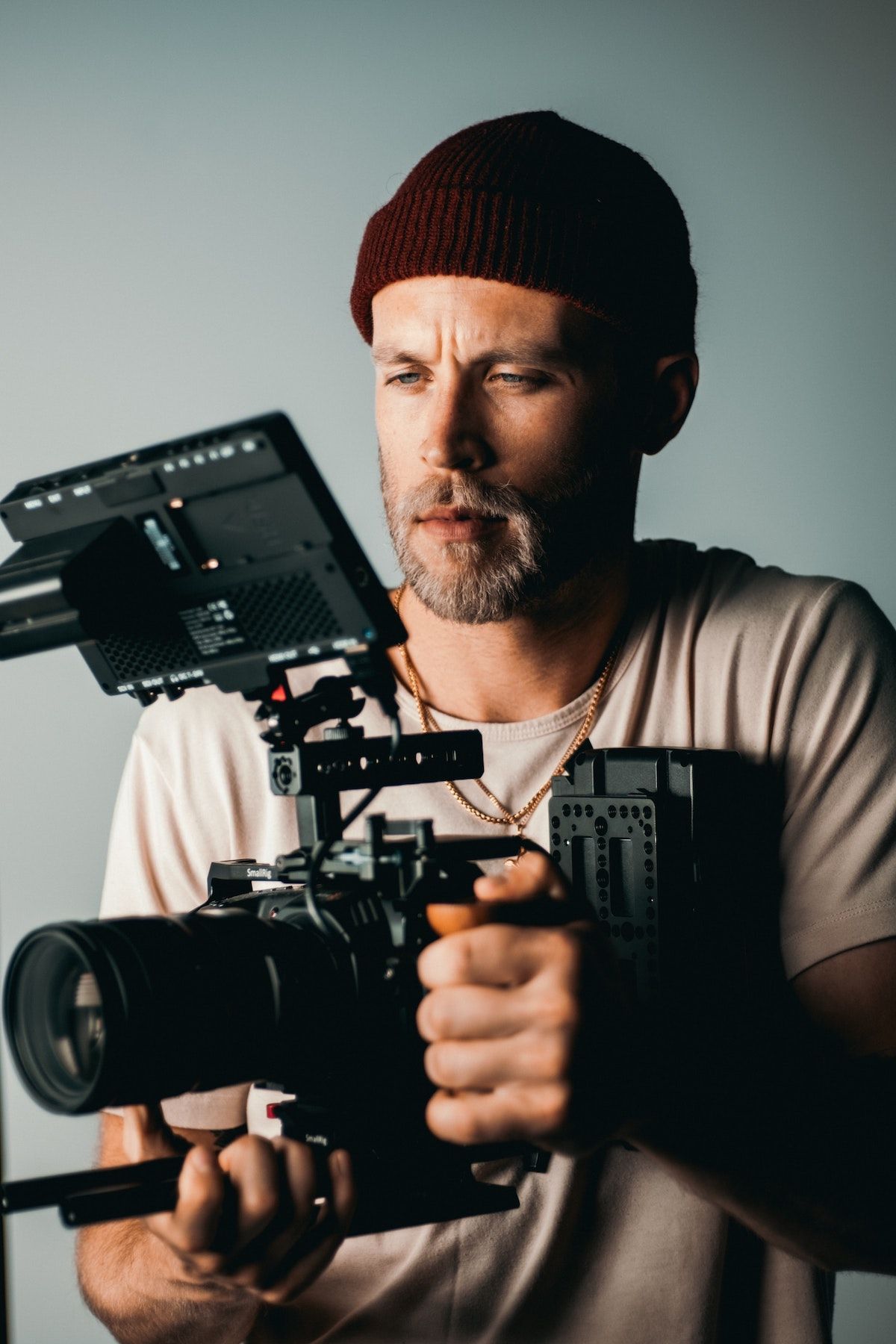 How much do professional photographers make?
First things first, let's get the numbers straight.
The salary and income of professional photographers fluctuate drastically based on several factors. Your niche, location, expertise, amount of gigs, and clientele greatly influence how much money you can make.
Here are some figures and examples to give you a proper baseline. Research the pricing of your peers in the area for a more accurate estimate.
The average annual salary for fashion photographers in Washington DC was approximately $63,000 in 2021.
The most prestigious pros in the industry make up to $250,000 yearly.
Also, in the US, wedding photographers charge around $150-$200/hour on average. This amounts to approximately $40,000-$60,000 annually, although it can vary vastly based on the demand.
Portrait and headshot photographers earn on the lower end of specialized subgenres with a median annual salary of $32,000.
12 tips on becoming a professional photographer
Ready to get started?
Read on if you dream of booking gigs as a successful product photographer or want to be your own boss as a freelance creative.
Here are the top 12 tips on how to become a professional photographer.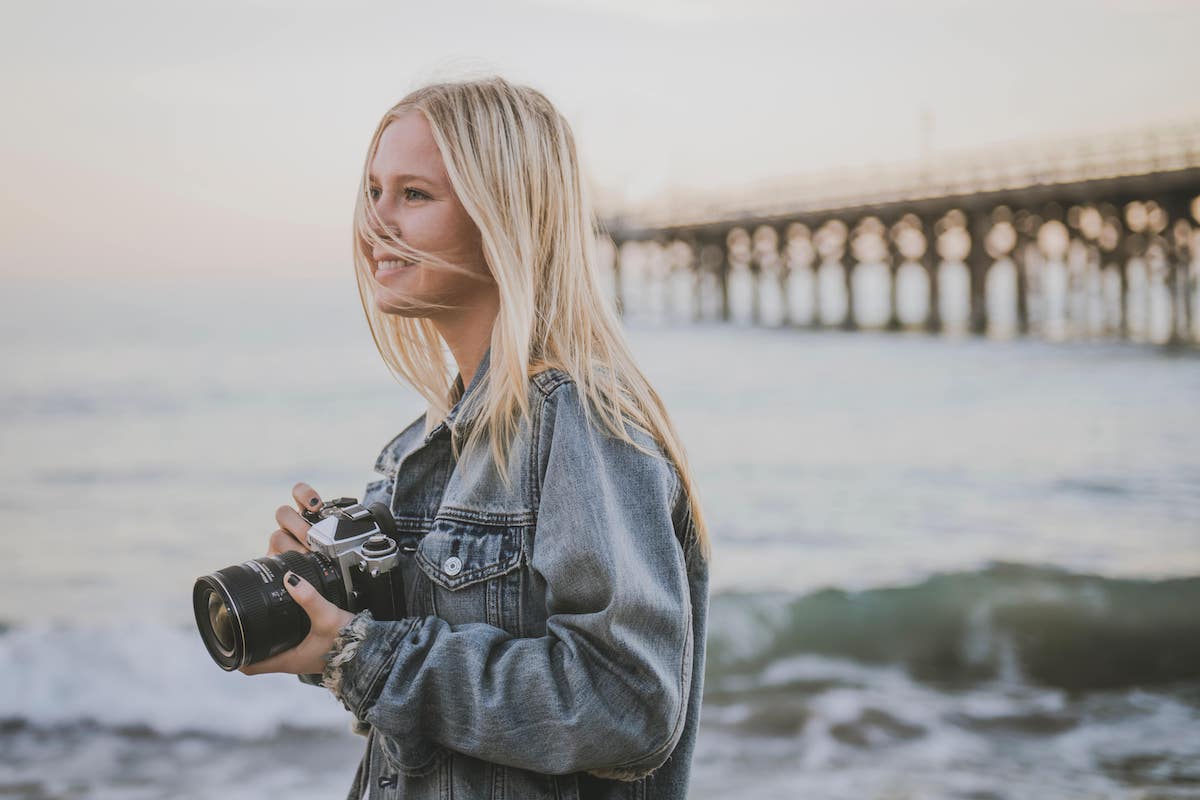 1. Find a photography mentor
If you're looking to start out as a pro, you must be full of questions. One of the easiest ways to find all the answers and learn how to become a professional photographer is to find a mentor in the field.
If you attend seminars, classes, or photography exhibitions, you'll likely get the chance to meet seasoned experts.
Reach out and build professional relationships that might even develop into a mentorship. Be open-minded and listen to the advice of more experienced peers.
2. Get educated in the field
A photography education like a bachelor's degree or an online course offers excellent, structured learning that can fast-track your development.
Courses can help improve your skill sets and technical capabilities. They might offer certificates or degrees that give you credibility when hustling to land your first few clients.
It's no longer a necessity in today's world but can be a great advantage and add value to your career.
3. Learn to master the photography basics
Learning the photography basics is a crucial step you likely already have started on. No matter where you are in your photography journey, there's always room to grow and improve!
Can you capture perfectly exposed images under challenging conditions?
Do you know how to affect the depth of field of your photos?
How will you frame images so they'll feel balanced and appealing?
If you can't confidently answer all of these questions, it's time to buckle down and grasp the underlying concepts.
You can't go pro without fully comprehending the craft! The basics include mastering your camera's various settings in manual mode.
If the questions above confuse you or you want to improve more, check out Photography 101.
4. Start an internship with a professional photographer
If you're inexperienced, especially if you don't have an education in photography, consider doing an internship.
Look up pros in your area who you admire. Reach out to someone skilled and offer your assistance to learn about the industry first-hand.
You likely won't agree with everything your teacher or supervisor does, but that's okay. The goal isn't to mimic or imitate their style; it's to learn and experience as quickly as possible.
Interning with a pro will also give you a taste of the business side of things and a better idea of what you need to make your personal aspirations happen.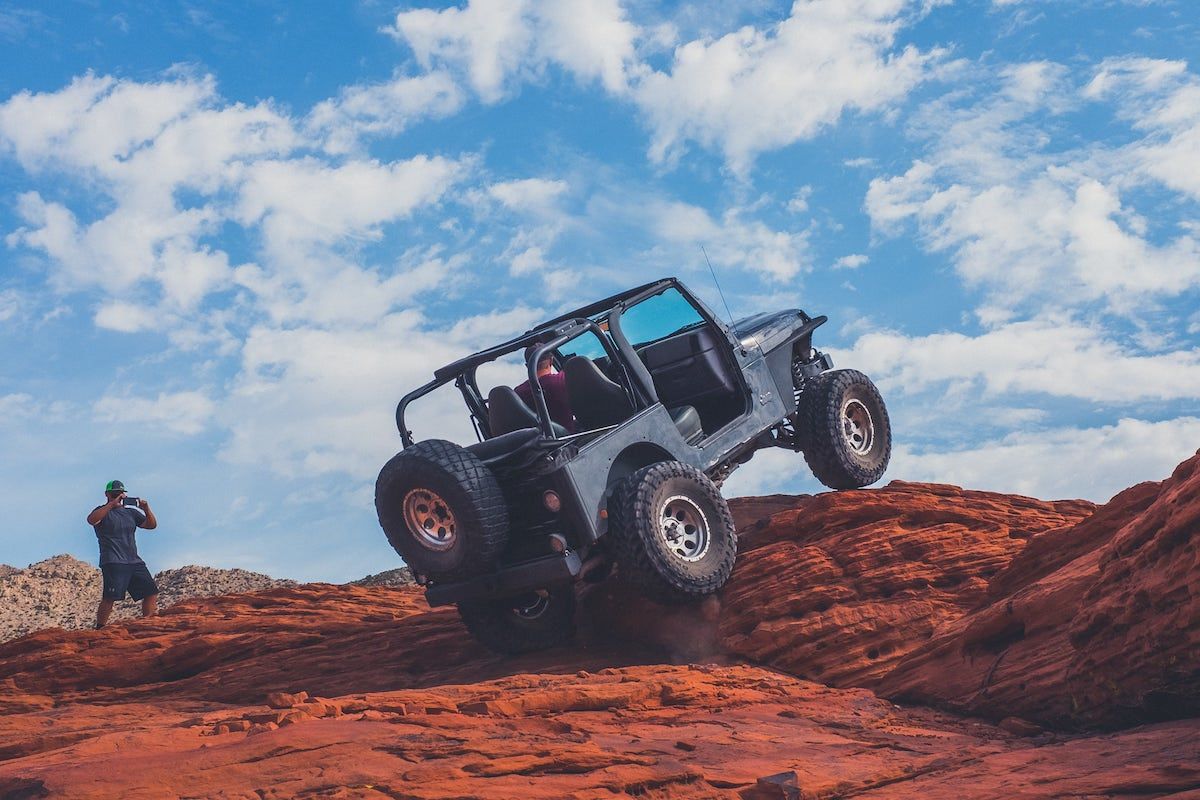 5. Find your niche
The field of photography is broad and varied. Specializing in one or a few niches can be a great idea! It will help you develop relevant skills and focus your efforts on becoming the best in a particular subgenre.
Will you go with portraits, wildlife, or fashion photography?
The choice is yours.
If you're looking to turn photography into your profession, you need to become an expert in your niche. You may always branch out later but pick some favorites and delve deeply into them.
You know the saying: Jack of all trades, master of none.
6. Obtain an appropriate go-to gear package
Nowadays, many smartphones are capable enough for photography enthusiasts and hobbyists. If you want to become a professional photographer, your clients expect pro-level gear.
You need to find and get your go-to camera equipment. In most cases, this will involve at least one pro camera body, like a mirrorless or DSLR, and several lenses depending on your niche. You'll probably need filters and potentially a range of lighting equipment. You also need to find the photo editing software of your choice.
Purchasing the gear outright or second-hand is an excellent option for your core equipment if you can do so.
Consider subscribing to gear at Wedio for access to pro gear for monthly installments with Global Coverage and the option to purchase later.
For items you only use irregularly, renting can keep the costs down. It also lets you try out awesome gear you've had your eye on without making a big financial commitment.
For inspiration on what equipment you might choose, check out our must-have gear for photography beginners!
7. Practice at your every chance
Practice makes perfect! Learning and reading about photography can only get you so far. Making sure you take time to experiment on your own is essential for any aspiring photographer.
Often you have to react quickly to capture the perfect moment. You might get lucky once or twice, but changing the settings must become muscle memory to increase your chances.
With extensive practice, you'll master manual controls and learn how to adjust to changing conditions on the fly.
Don't stop at taking images at every opportunity. Make sure you analyze your work and reach out to your mentor or friends to give you feedback.
What could you have done better?
What works really well?
Learn from your mistakes and improve your skills drastically. Challenge yourself and grow your confidence and portfolio.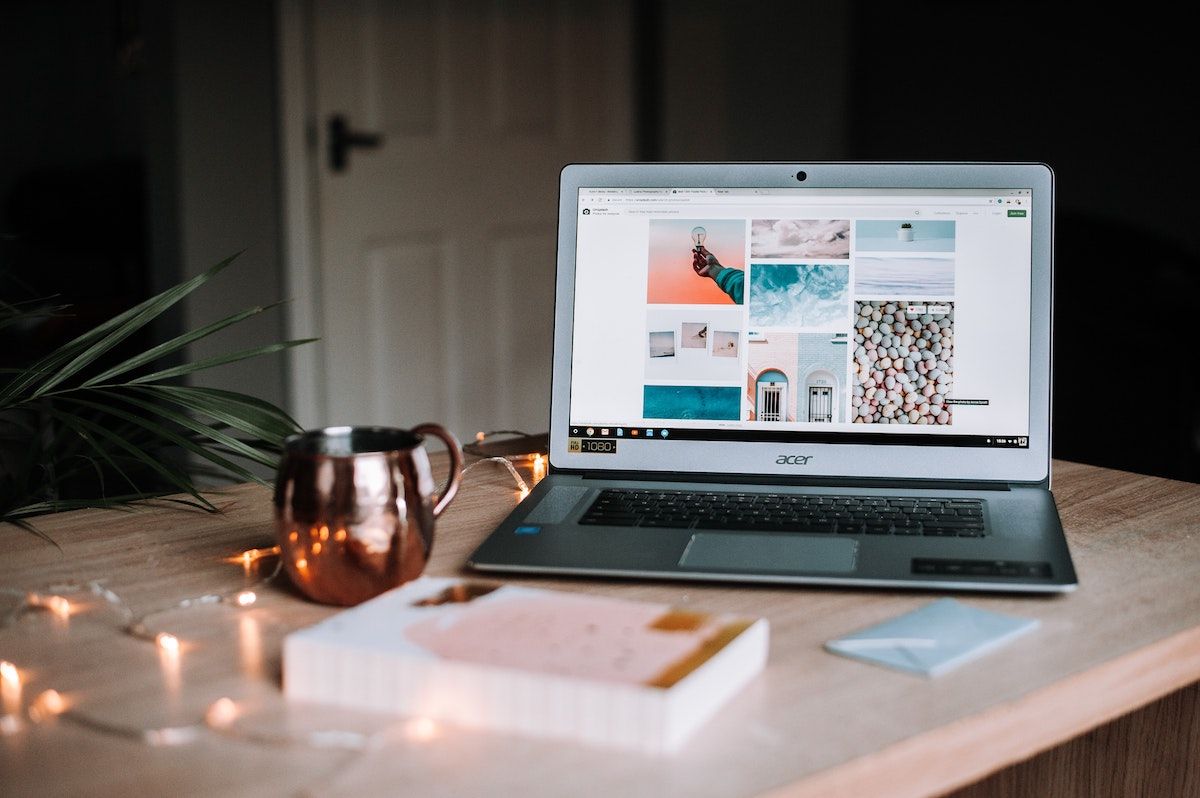 8. Build a photography portfolio to showcase your work
If you follow the previous tip, you'll likely amass a collection of your favorite work. Collate a carefully thought-out portfolio to show off your skills and win clients.
There are several options for how you can set up your portfolio. Today, it's popular to create your own website. Don't underestimate the power of printed work when you meet face-to-face with potential clients.
Showcase your skills in versatile ways. Pull photos from different shoots with various lighting and subjects to help viewers understand the full extent of your skill set. You can include a range of shots for variety but focus on your niche in general.
You won't get a National Geographic Arctic assignment even if you submit the best glamour shots.
9. Develop a brand and market yourself
In the competitive world of photography, clients are unlikely to stumble on your lone website if you're not doing any marketing.
Why would prospects line up by the door if they don't know where your studio is?
The first step is to create an attractive website. Several solutions allow people with no coding experience to make customized web pages for their needs. You can also hire a pro who can carry out your vision perfectly.
You'll also need social media to show off your work and attract interested visitors.
Then it's time to drum up some business. Don't worry; you don't need a national TV campaign. However, potential clients in your vicinity should be able to find you.
Look into SEO practices to get onto the first page of relevant Google searches. Research local websites that collect photographers' lists and reach out to them.
Consider social media advertising. Don't forget to inform your personal network of your career goals and ask them to spread the word!
10. Join professional photographer associations
A photographer association is a collection of like-minded professionals that seek to connect, collaborate, and network with fellow photographers.
Building relationships with peers allows you to build skills faster and gain insider tips. You might even gain referrals in case of a scheduling conflict or collaborate on bigger projects.
You can find inspiration and follow trends by joining an association. Search to find one close to your local area.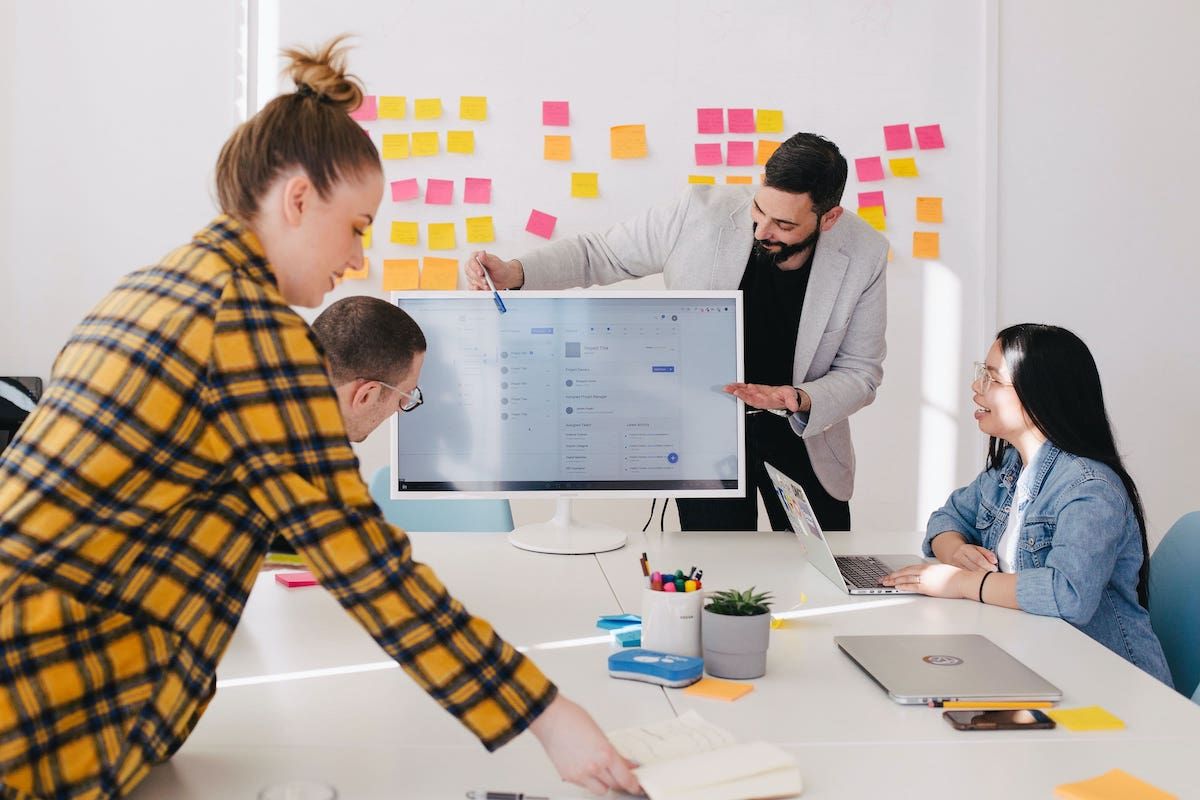 11. Learn to pitch
In many fields, you'll need to prepare a pitch if you're looking to land sizeable clients. Magazines, brands, and agencies expect a prepared concept that you'll only have a few minutes to express.
If you're interested in editorials or commercial gigs, figure out what ideas you'd like to turn into reality.
Do your research and find potential partners who could be interested.
Create a vision board and refine your concept into a short script of 5 minutes.
Practice it and present it to friends until you can quickly and confidently get to your points. Be direct, convincing, but respectful.
If you schedule a meeting, always bring your portfolio in a physical and digital format. Research your clients in advance to understand what campaigns or photoshoots they've done.
Pitch in the scheduled time frame with a suggested budget and don't go over time.
12. Build relationships with photography clients
You may become the most skilled photographer in your area, but you won't get far in the industry if you don't know how to handle clients.
Improve your people skills and be customer-oriented in every interaction. If you're on a paid gig, pleasing your clients' matters most.
Take time before the job to understand their needs and vision. Ask questions and remain polite, punctual, and professional in any circumstance.
Repeat business can bring customers to your door. Referrals can give your website that needs a unique touch! Word of mouth can become one of your most potent marketing tools, so take good care of your clients.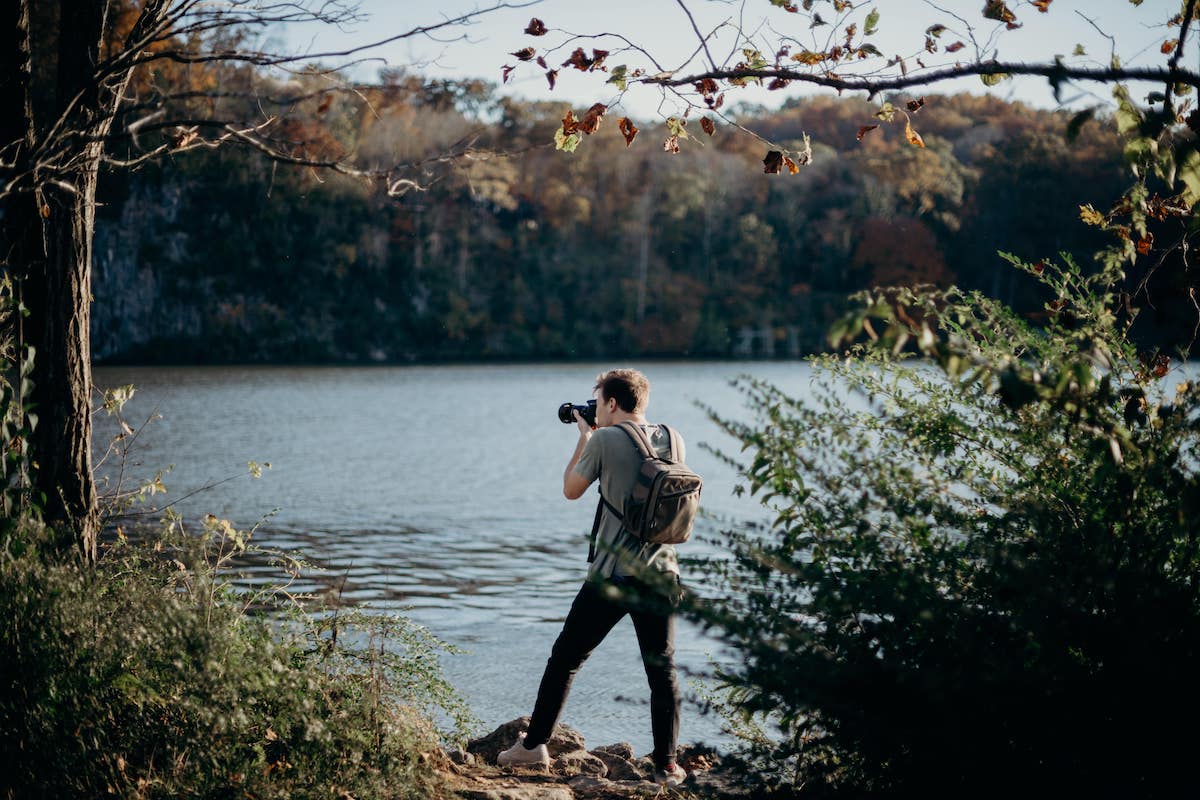 Learn how to become a better photographer.
Are you ready to take the leap?
Know that you learned how to become a professional photographer. Find your passion and develop your skills diligently. Follow the tips above to get a headstart in the field.
Interested in learning more? Check out Photography 101 to improve your skills and become a better photographer.
Enjoy the journey and dedicate yourself to achieving your professional goals.
Good luck!
How to become a professional photographer?
You don't need a formal education to become a professional photographer. Develop your skills and master the basics first. Look for a mentor or internship to gain insights into the industry. Find your niche and build a portfolio to start booking clients.
How long does it take to become a professional photographer?
It depends on you! For some, it takes months, while for others, it can be several years.
How to become a professional photographer without school?
Look for internships or apprenticeships with seasoned professionals. Network and build connections to break into the industry.
What qualifications do you need to become a professional photographer?
You don't need formal qualifications. You need the technical skills, dedication, a keen eye, and creativity.
Popular listings for rentals