Editorial Photography: Tell Your Story With Pictures
Hire film gear from local filmmakers.
Hire film gear from local filmmakers.
Taking images with the power to evoke strong emotions or tell a complex story is an art by itself. Doing it for fashion photography creates clothing-centric photos with a context.
In this article, you'll learn about editorial photography and get tips for getting a head start. Are you brand new to photography? Explore the must-have gear for any photography beginner.
What is editorial photography?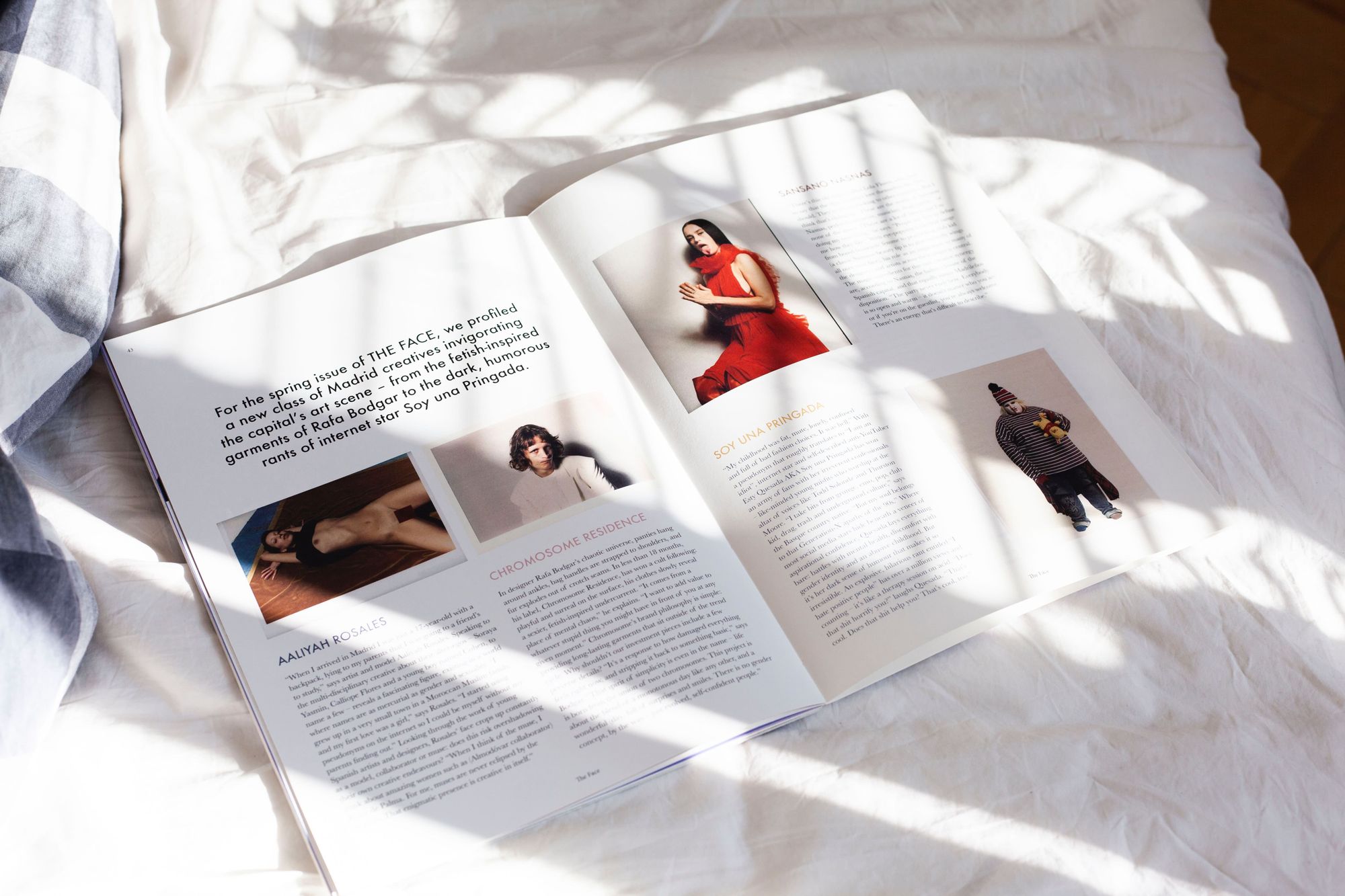 Editorial photography refers to creating images featured in newspapers or magazines alongside articles or other forms of text. They serve the purpose of illustrating a story, depicting a theme, or providing context.
Editorial photography exists across several fields of photography, like fashion, sports, and portraits. In this article, I'll place a particular focus on editorial fashion photography, but many tips are applicable across fields.
Editorial fashion photography is a distinctive subgenre of fashion photography. While the latter generally focuses on clothing, editorials emphasize moods, feelings, or a lifestyle.
Types of fashion photography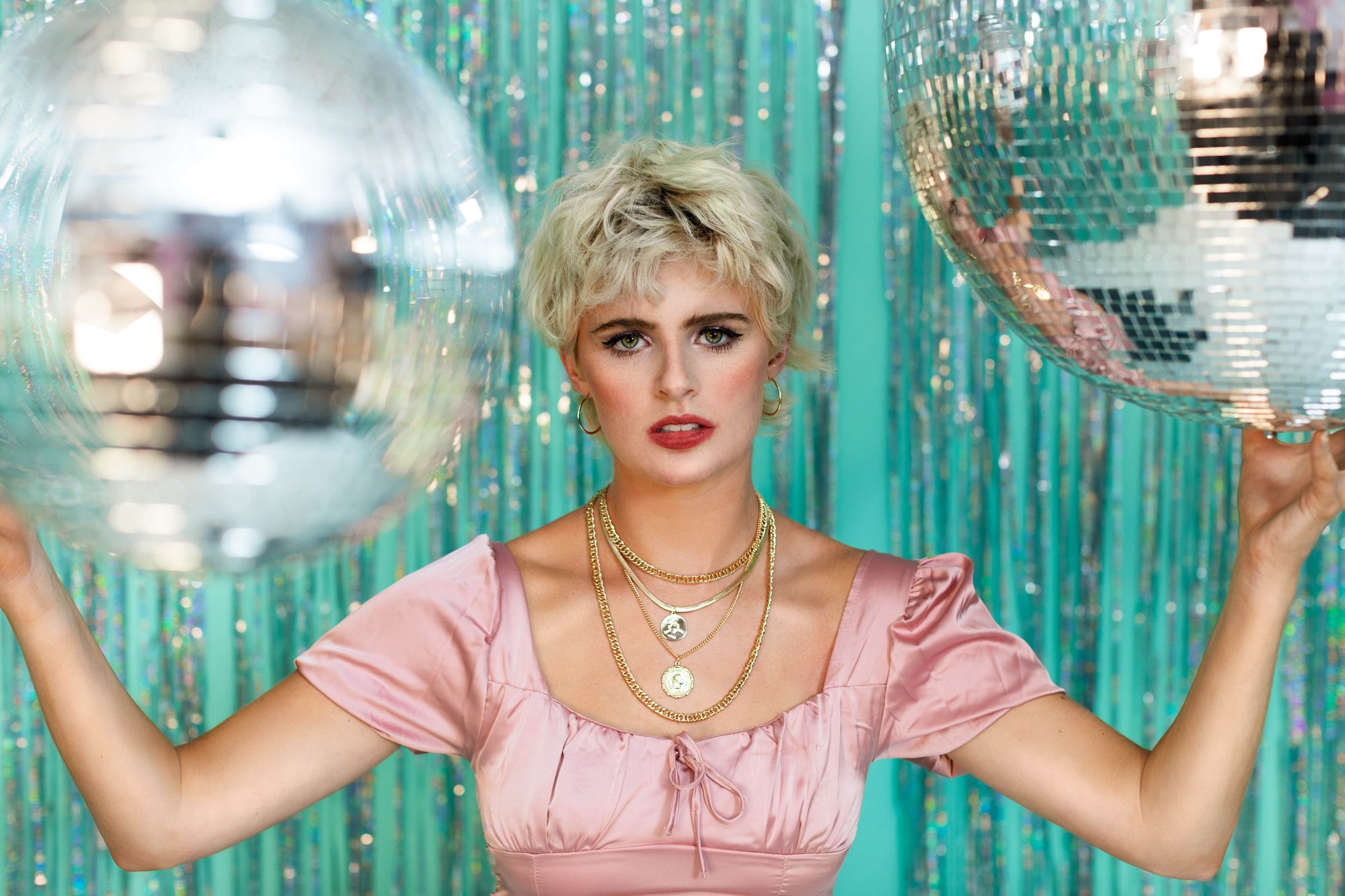 If we're talking fashion, I can't get away with not mentioning the other main types of fashion photography.
High fashion and street fashion are polar opposites. High fashion consists of highly planned shots, often including famous models or celebrities. They're outstanding high-value productions where quality is vital.
Street photography is all about the real world, showing regular people in outfits they often choose to wear themselves. It focuses on personal style and less so on trends, creating a more candid feel.
Catalog photography has the sole purpose of showing off items attractively and clearly, so customers can imagine how they would look on them. This style doesn't allow for much outside-the-box thinking, and it's done in a studio in front of natural background, soft lighting, and medium lenses.
Look books are similar to catalogs, but they provide more context to show off a designer's or brand's new collection, and they offer more creative freedom for the fashion photographer.
What about commercial and editorial photography? That warrants a bit more clarification.
Editorial vs commercial photography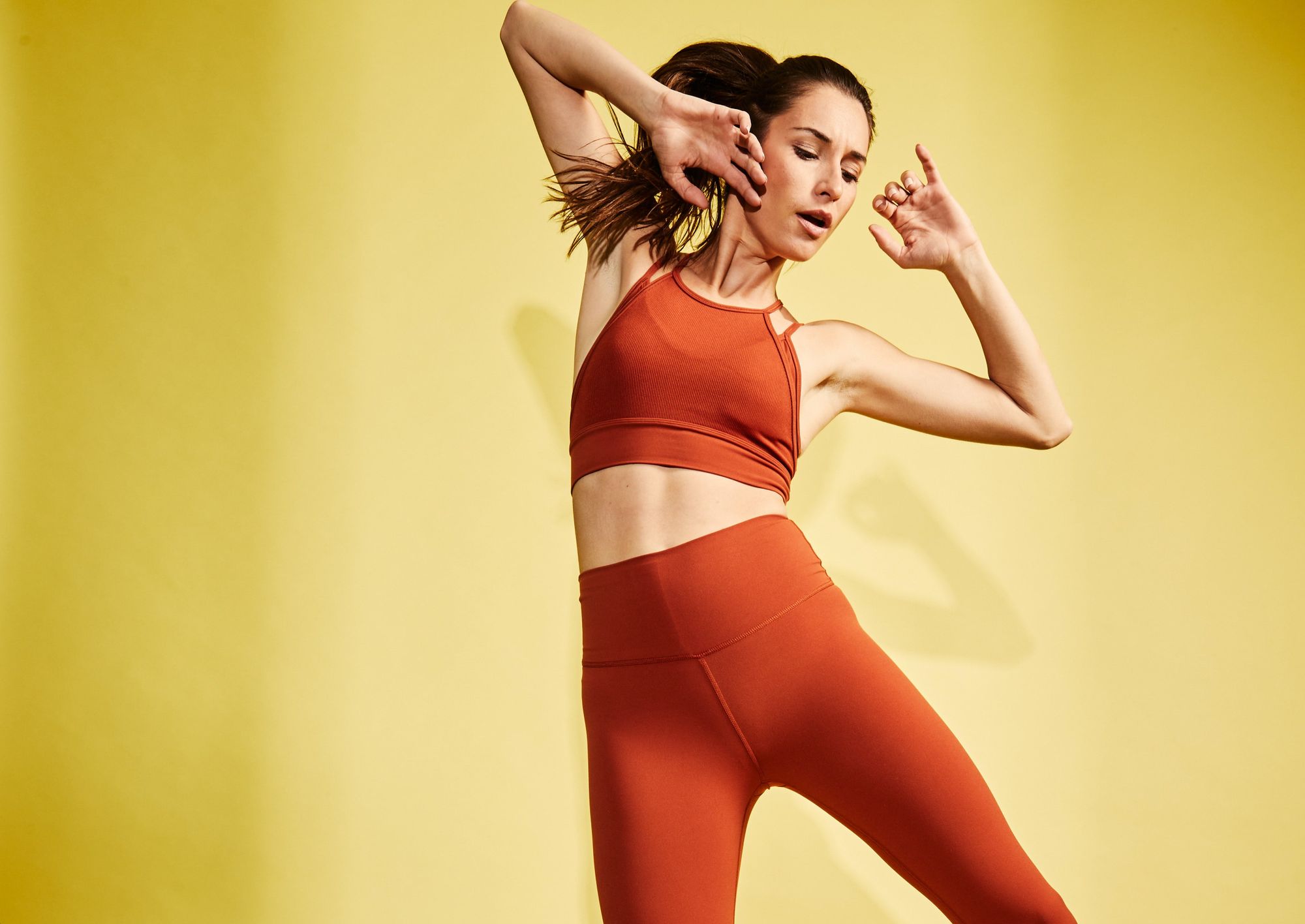 The difference between commercial and editorial fashion photography might be minor, but it's an important distinction.
While commercial photography focuses on selling by connecting to the consumer, editorials have a different goal. They create a narrative surrounding the clothes, model, and setting to create a compelling story.
Editorial photographers often retain ownership over their shoots, while commercials are a commission and therefore legally belong to the client. These terms can be subject to negotiation, however.
7 tips for shooting editorial photography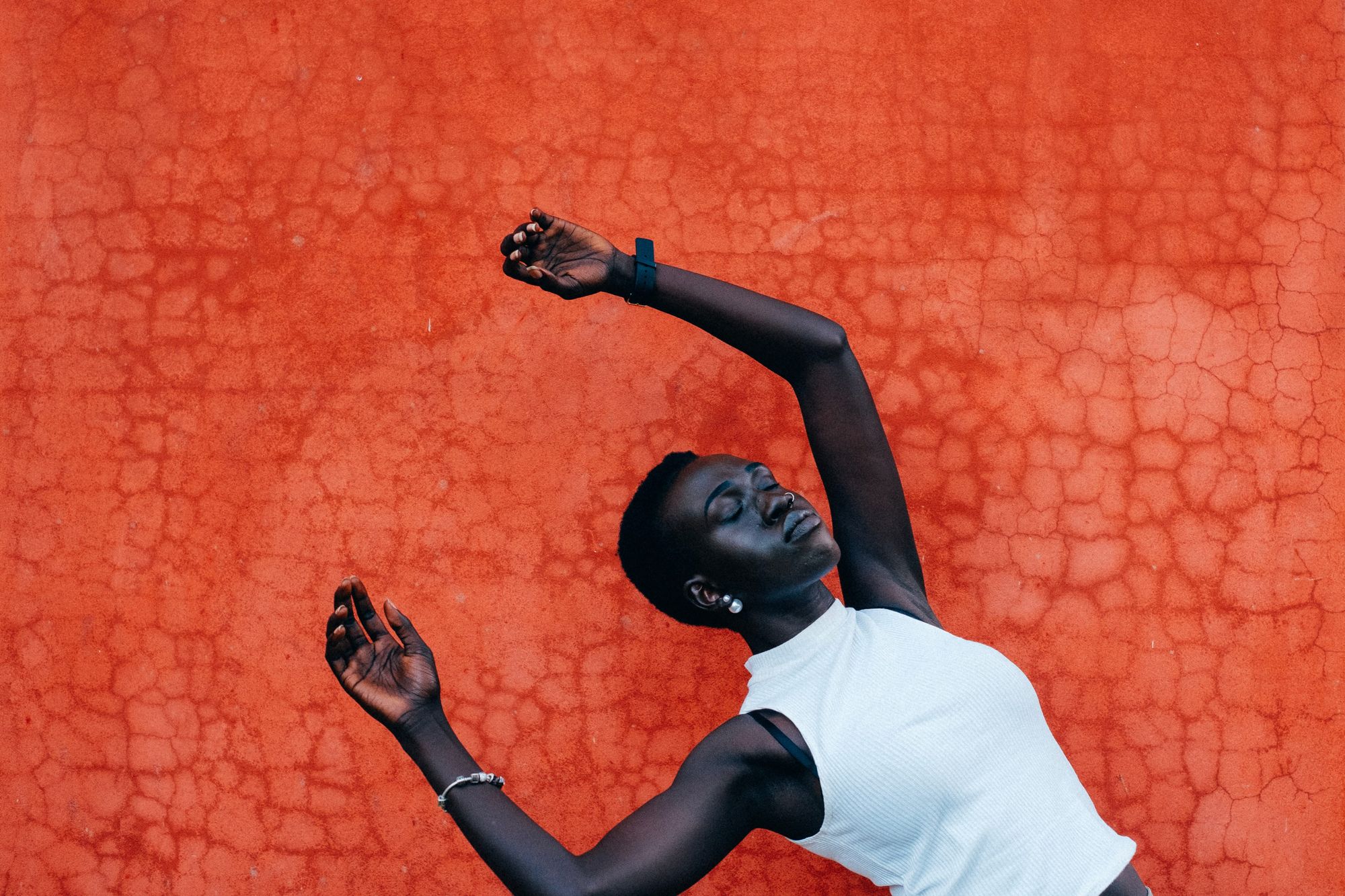 Have you committed to trying your hand at editorial photography? Here are 7 tips for beginners to get a jumpstart in the industry.
1. Practice and experiment
If you're a complete newbie to editorial photography, the best thing you can do is to practice and improve your skills. Don't wait for big clients to make a fashion shoot. Work with aspiring models or even your friends and family to experiment, and build your portfolio.
You pick up skills much faster by doing than passively learning or just waiting around. Time invested in improving your craft is never wasted, and it can be a fun way to explore your own style!
2. Start with the idea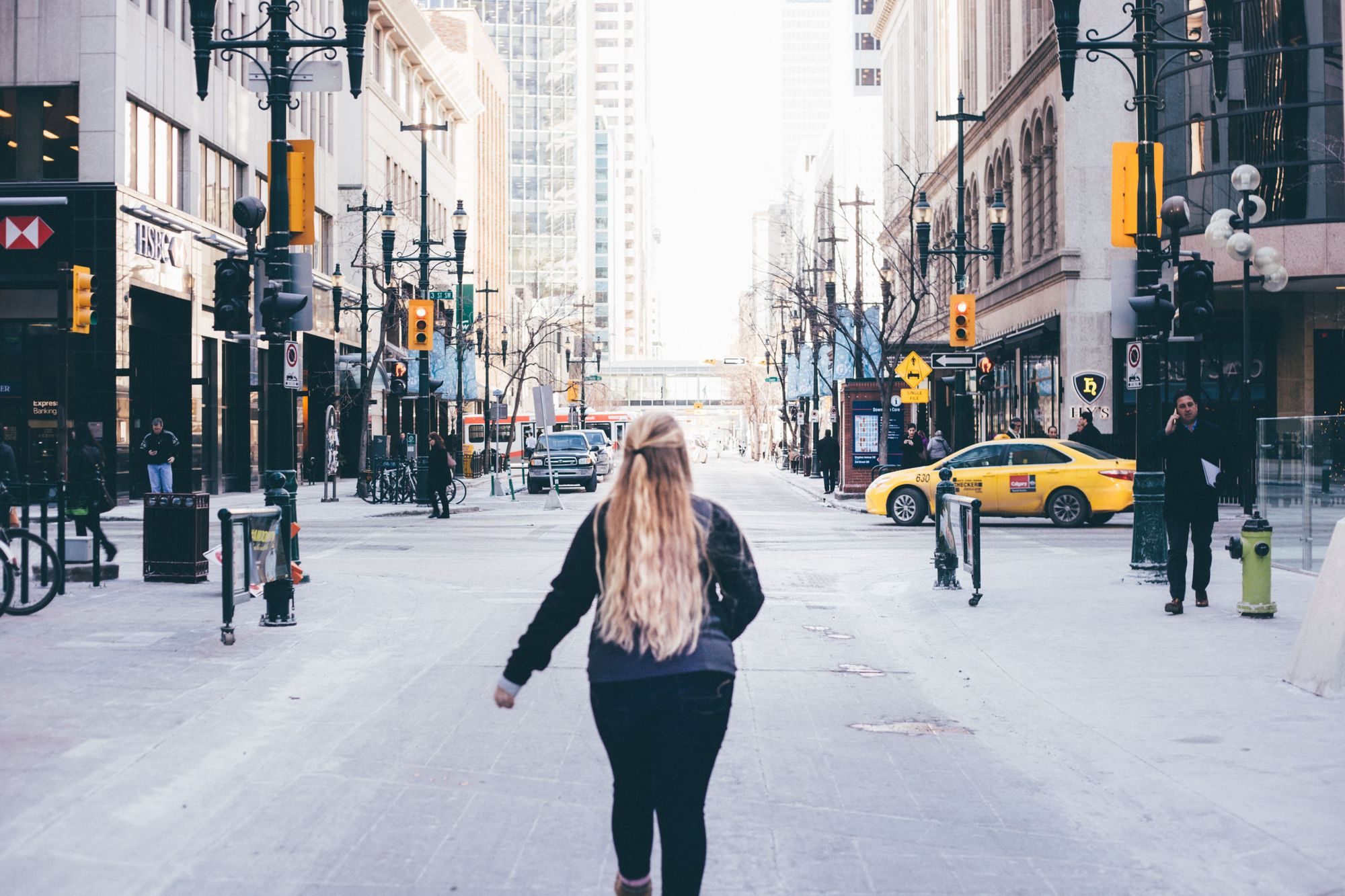 If you want to work with editorial photography, you need to learn how to create depth and a fascinating narrative. First things first, start with your idea.
Inspiration can be anywhere, especially if you know where to look. Walk around town and explore new areas, visit the museum, or get lost in new music.
Keep your notes app handy and jot down some words or take a picture anytime inspiration strikes. When you've collected enough impressions, you can move on to create a creative brief detailing your ideas.
3. Make a thorough creative brief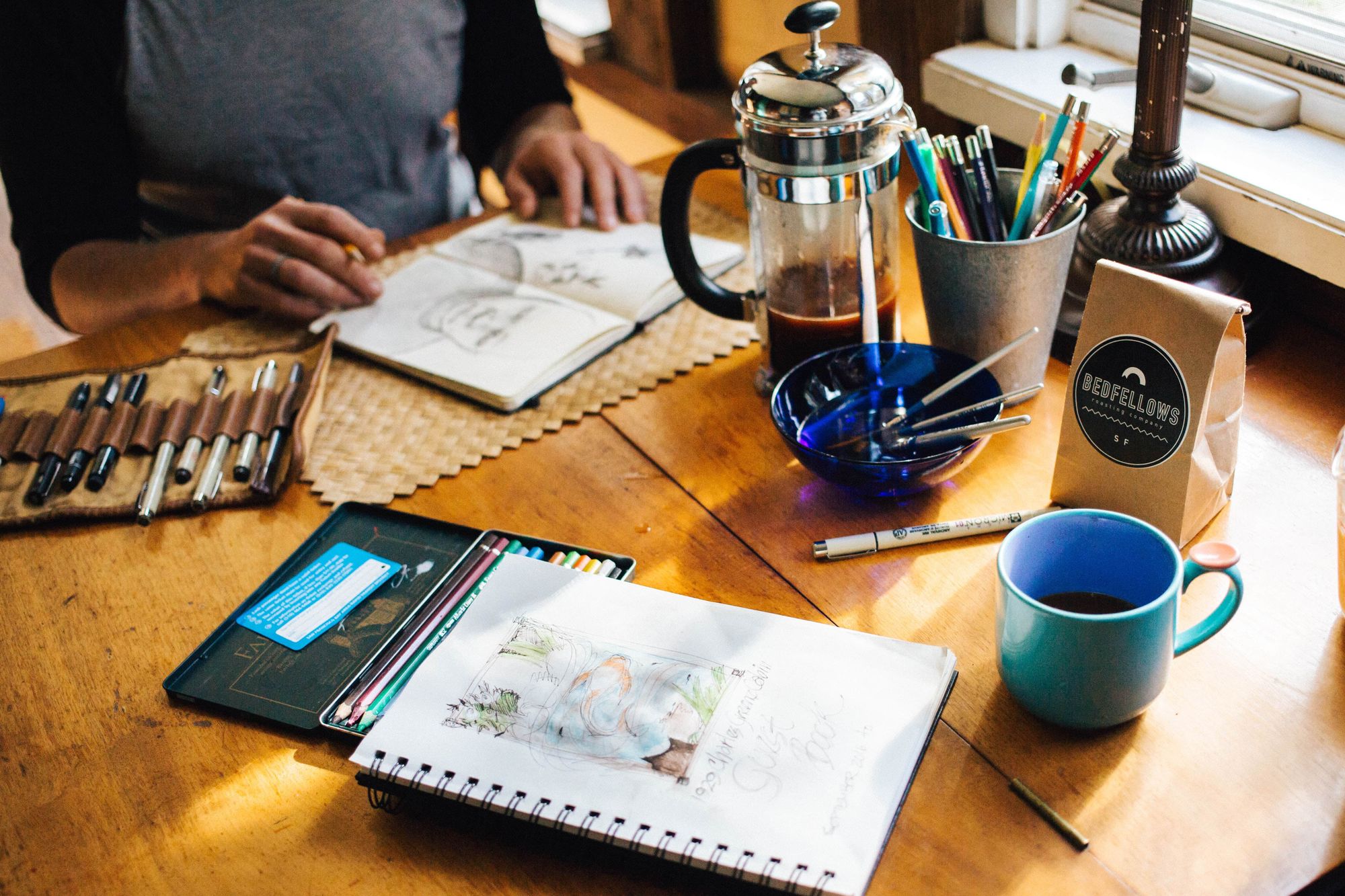 A well-thought-out editorial photoshoot requires a thorough brief. To make sure your concept translates, put your thoughts on paper (or create them digitally). This is a great way to organize your ideas, and it's beneficial if you want to convey your thoughts to your client or any creatives working at the shoot.
Put your thoughts to words, and shortly describe the following things:
Theme and aesthetic
Setting and props
Lighting
Styling, hair, and make-up
Model(s)
Do all elements connect and form an overall picture? When it comes to telling a great story, no detail should feel haphazard. Every aspect should play into the general concept, from the setting to your model.
4. Picking the location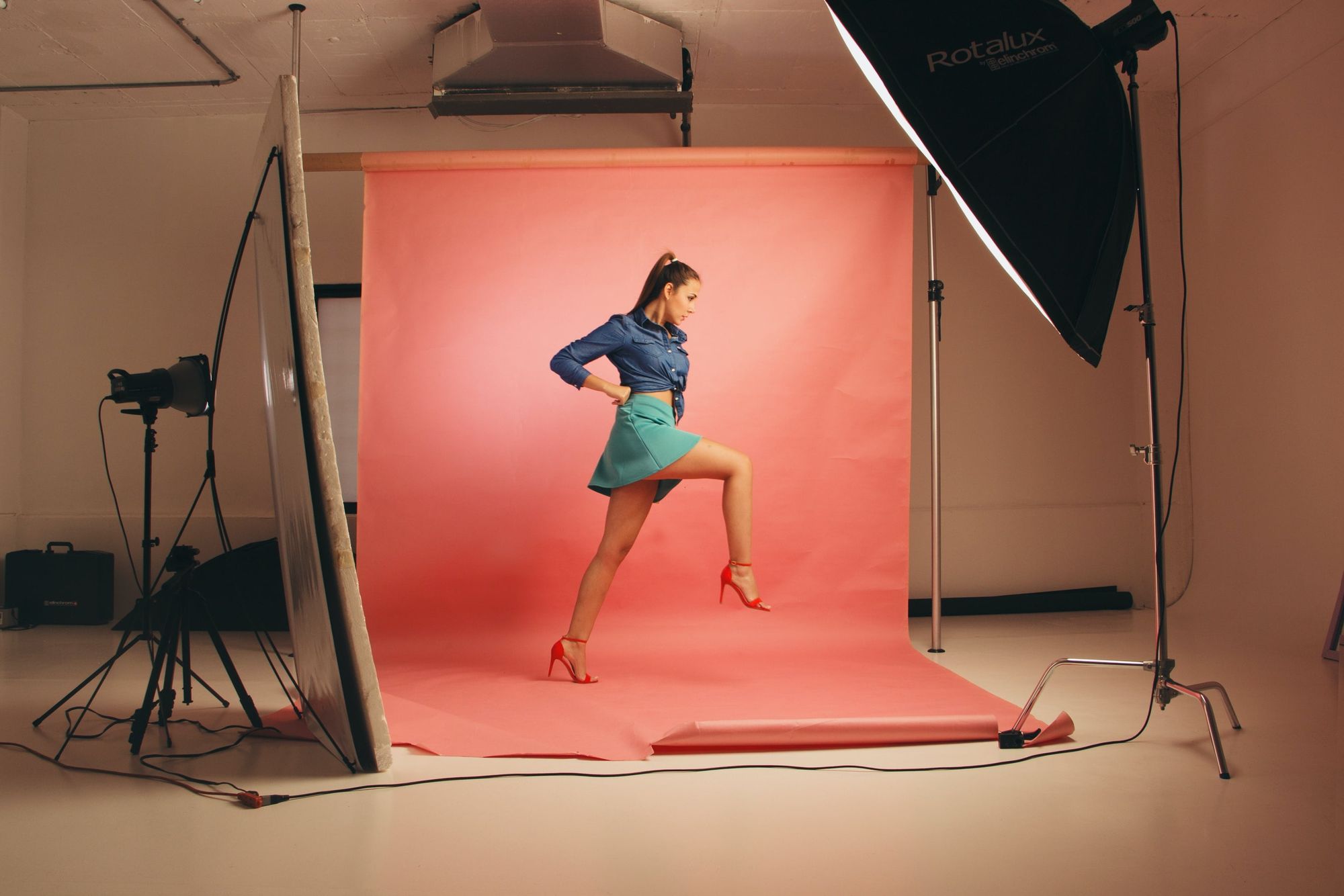 Once you've created the creative brief, it's time to scout locations and find the perfect one. You've likely already chosen to use a photo studio or go on-location.
A photo studio is a blank canvas where photographers usually have control over a wide range of settings. It's equipped with loads of lights, backgrounds and all utilities you could need. If you're going for a controlled environment, rent a photo studio!
Shooting on-location has a drastically different feel. Here, you'll have to adjust to the surroundings and available resources, but you get a background with a more significant impact on the story.
It lets you place your model into an elegant ballroom, a harsh desert, or even a lush forest! It immerses viewers and enriches their experience by providing more context to your shoot.
Before you commit to shooting on location, make sure you check the weather forecast and always have a signed location release form. Download our location release template here.
5. Choosing the clothes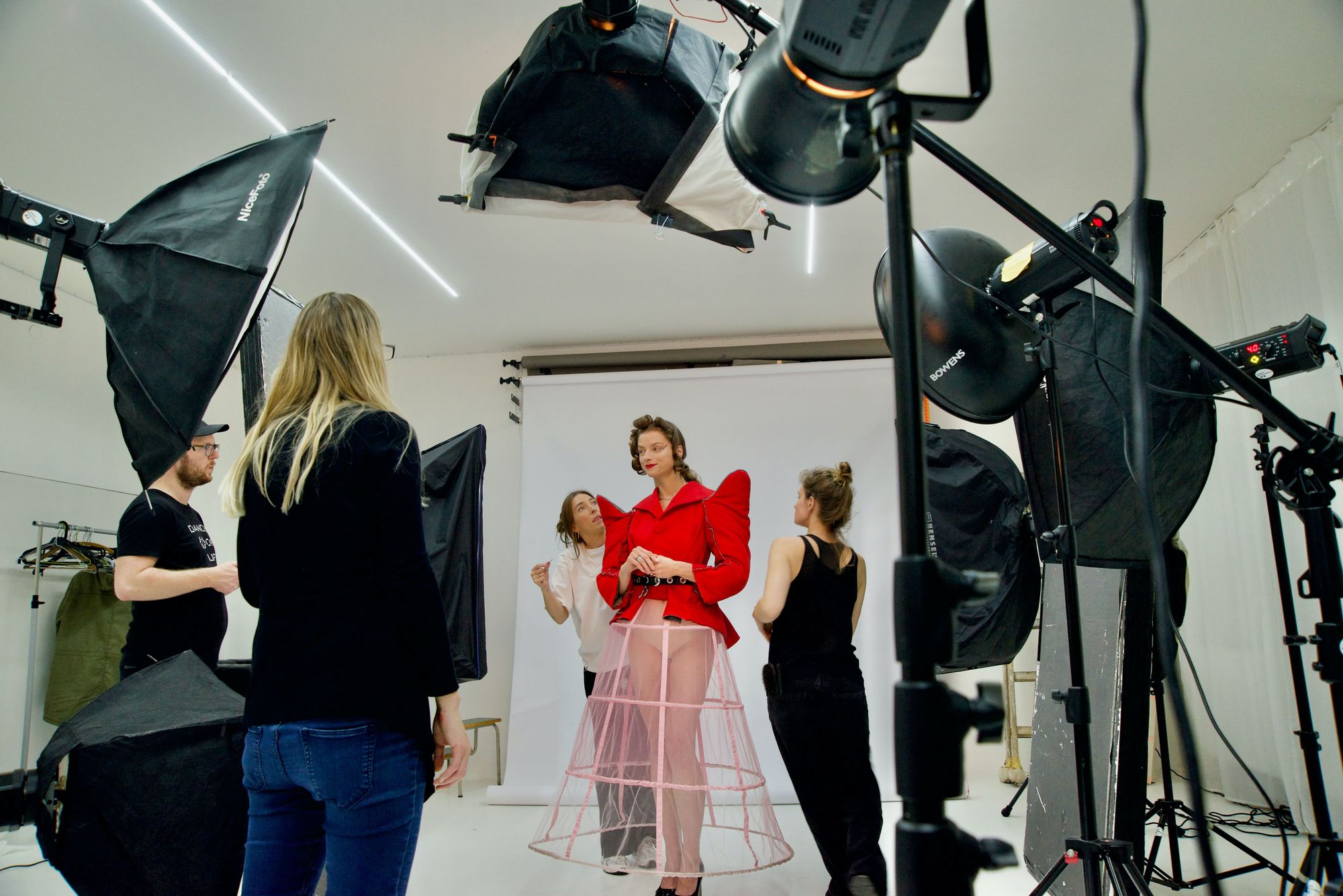 In every editorial, primarily fashion editorial photography, clothes play a central role in conveying your message. Collaborating with a stylist is the best way to find the pieces that complement your idea, instead of fading into the background, or worse yet, distracting from it.
Stylists are well-connected and up-to-date with the latest trends in fashion. They provide invaluable insights that elevate your editorial photography from good to great.
6. Respectful on-set communication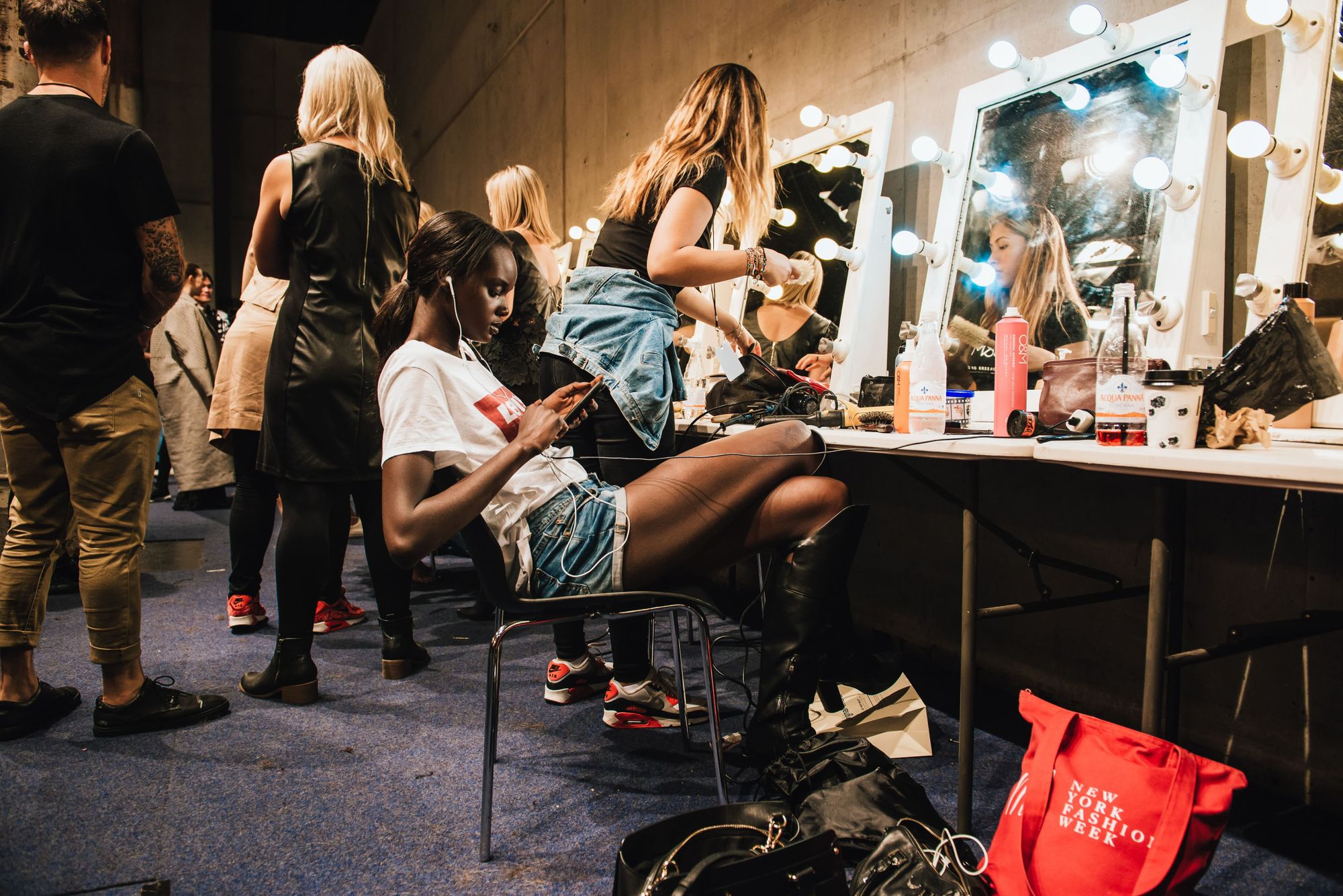 If you made it this far, chances are you're working with a team, not alone. Whether it's models, designers, stylists, or hair- and make-up pros who are part of your team, respectful communication is always a must.
Fashion shoots can be stressful, especially if you're under time pressure and things don't seem to be going well. Stay calm and professional, and focus on getting your point across efficiently.
Create a positive working environment—brief the whole team on what is expected of them to get on the same page. Always respect the model's personal space and ask for permission to touch them, even if it's a simple touch on the shoulder to adjust their pose.
Get the reputation that you're easy to work with, so your network will bring recommendations that can take you far in this industry.
7. Follow fashion trends
Fashion is a fast-paced industry, and it's not only the clothes that can quickly go out of style. Keep up to date with your peers and brands to see what they're doing with their editorial photography.
Trends in lighting, compositions, poses, and every aspect of photography can come and go in a matter of a short time.. To accurately reflect this, update your portfolio regularly to show clients that you're with it and not out of style.
What's next?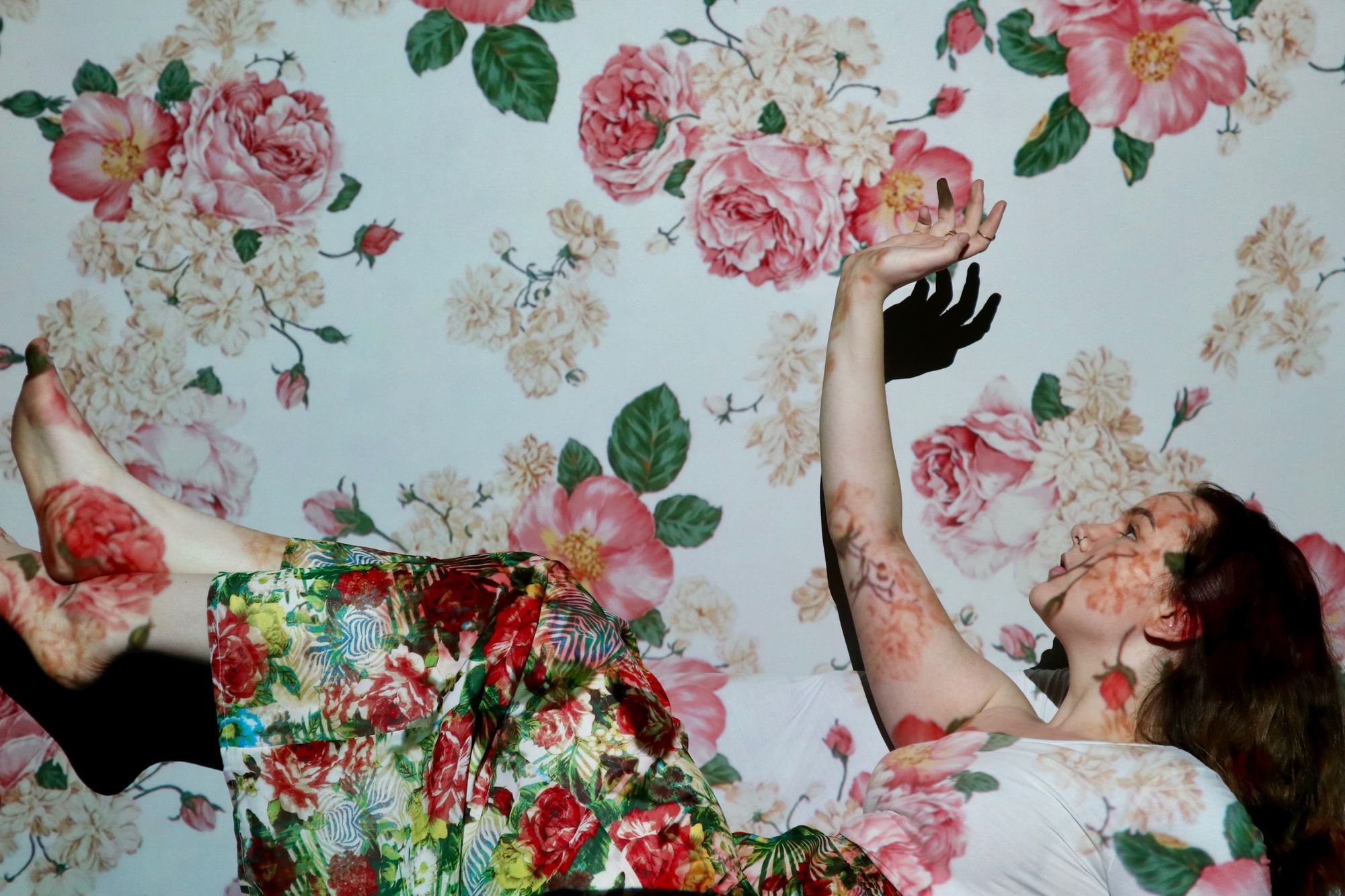 Now you've learned a bit about editorial photography, take inspiration from the best fashion photographers in London to further ignite your passion.
What is the difference between fashion and editorial photography?
Fashion photos are all about clothes, and they feature them in different contexts. Editorial photography is about images to offer context to an article. Editorial fashion photography exists, and these creative photos convey a feeling or tell a story with a focus on fashion.
What is editorial photography?
Editorial photography is about the images featured in magazines, alongside articles or other text. They illustrate a story, depict a theme, or provide context.
How to shoot editorial photography?
The way to shoot great editorial photography is to get started and practice. Don't wait for a commissioned photo shoot to begin. Plan out your concept and communicate it respectfully to your team.
Popular listings for rentals