100MP Sensor & New Design: Here's Our Review of the Fujifilm GFX 100
Hire film gear from local filmmakers.
Hire film gear from local filmmakers.
In 2019 Fujifilm released its GFX 100, named after the impressive 100 mp sensor. Well, it's actually 102 mp. With a new design and many new features, Fujifilm has come back strong with an incredible hybrid camera.
A camera is an excellent asset in your gearbox, but far from the only one. Explore what else there is of essential camera equipment.
If you're looking for a new camera but aren't sure which one, you could always rent or subscribe to one on Wedio!
Fujifilm gfx 100 review key specs
Sensor: 43.8mmx32.9mm
Megapixel: 102 MP
ISO: 50 - 102,400
Monitor Size: 3.2″
Lens: FUJIFILM G mount
File format(photo): JPEG, RAW & TIFF
File format(video): MOV
Maximum video resolution: DCI4K
Digital Image Stabilization in movie mode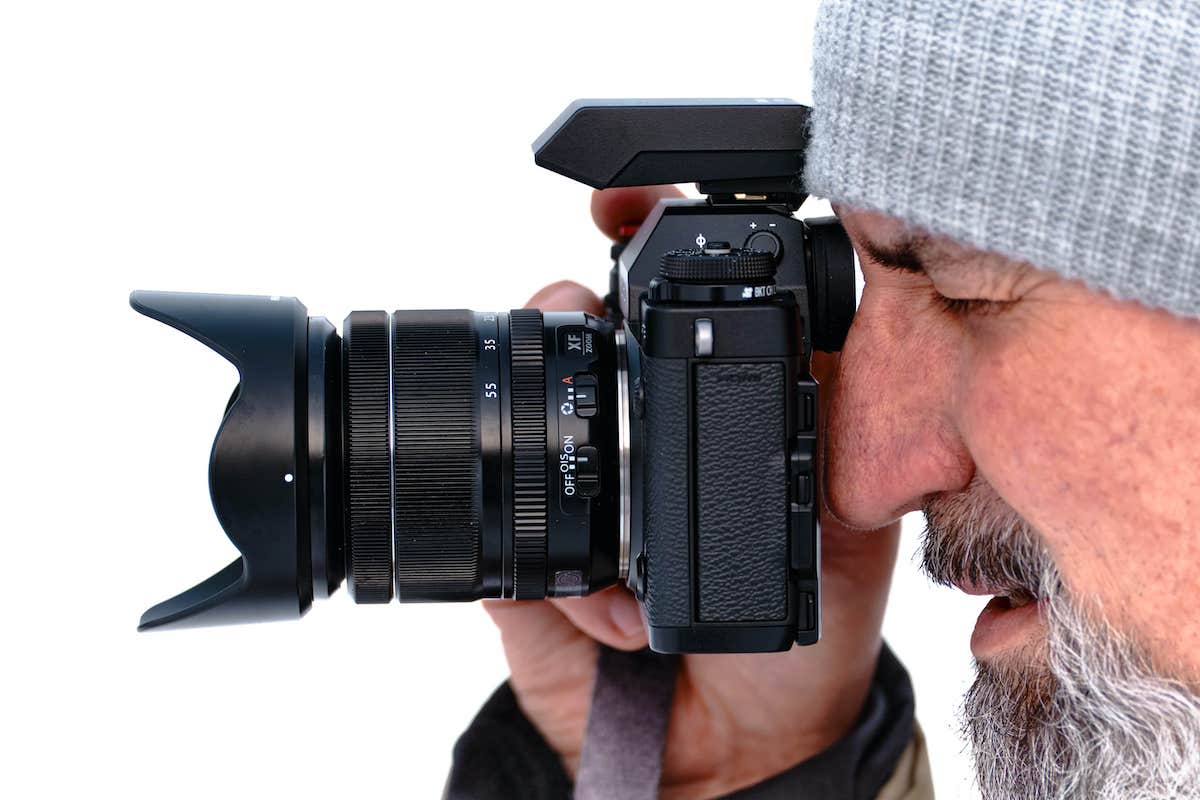 Body and handling
The Fuji GFX 100 has definitely seen improvements in its body design compared to earlier versions. Its handling is more similar to most of the best DSLR cameras on the market, and the fixed-grip is incredible.
Solid build with decent weather sealing
The camera has a solid build and doesn't feel cheap at all. And it's even pretty light for a camera of this type.
The camera also has solid weather sealing, which has become more of an expectation than a surprise in this class. It has a deep main handgrip with a good grip that makes sure it doesn't slide through your hands.
Dual grip design for easy handling
It has a dual grip design as the first GFX model to have such – making it much easier now to take vertical photos.
However, the grip on the two different orientations doesn't share the same design. So if you're planning on shooting both, know that the transition won't feel as seamless.
The LCD monitor allows a two-axis tilting, which means you can take a picture in many different positions.
Carries an old version of a LCD sub monitor
And speaking of monitors, you also have an old-school style LCD sub monitor on the rear end of the camera. It shows you different options like exposure and processing settings.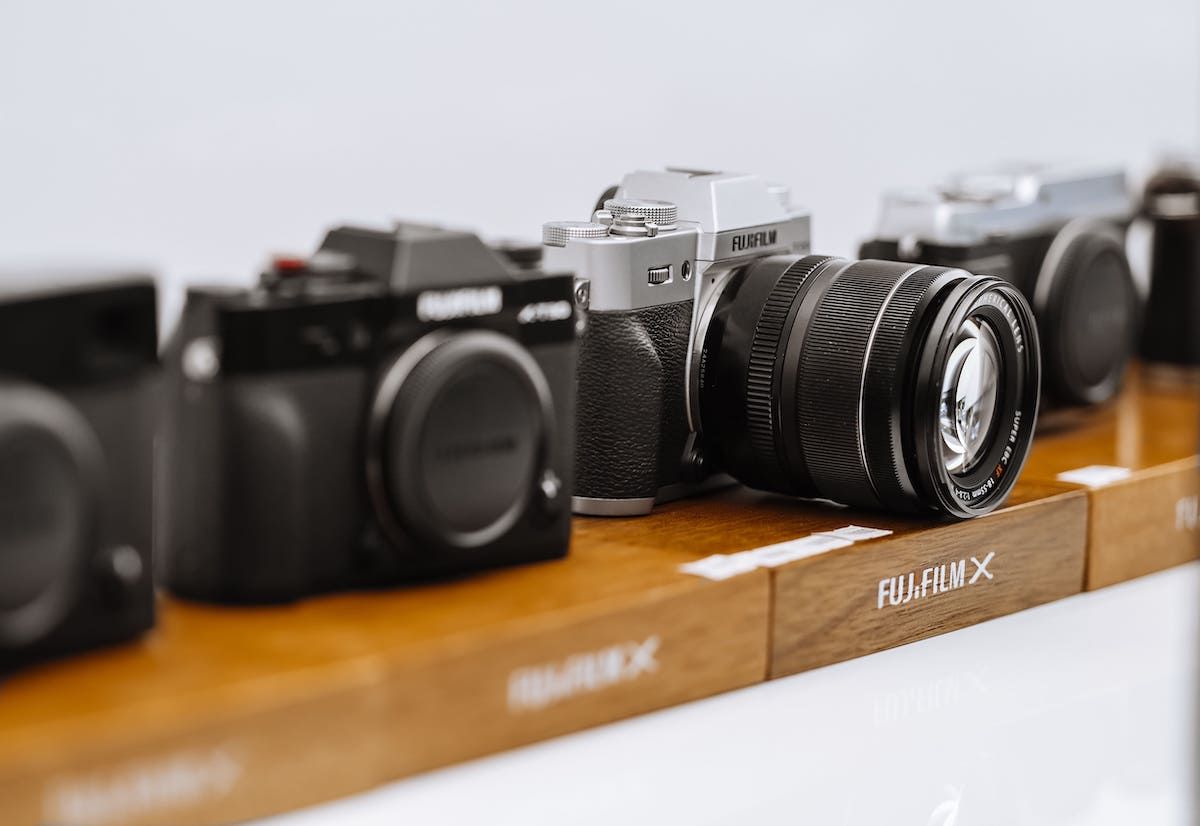 Autofocus and video performance
The GFX 100 is not made for high-speed photography, such as sports photography, that is for sure. That is not to say that the autofocus is terrible, because that would be a lie!
The AF allows flexibility and is reasonably fast. However, it is outperformed by other current full-frame cameras.
Includes first-ever Fujifilm phase-detection
The Fujifilm GFX 100 is the first camera in Fujifilm's medium camera series that has phase detection.
Phase detection is a technology that gives the autofocus system information about the distance. This improves the speed of the autofocus function on the camera.
While the GFX 100 isn't viable for sports photography, the autofocus still allows you to take back-to-back fast photos without seeing distortion.
When it comes to video quality, the GFX 100 delivers. With an impressive 4K resolution, Fujifilm has created an excellent hybrid camera.
10-bit color and 30fps in 4K for videography purposes
The resolution is filmed with 10-bit color and at 30 fps in 4K or 60fps in Full HD. These specifications mean that the camera is more than capable of videography assignments.
It furthermore has a headphone and microphone socket, meaning you can plug in an external microphone directly into the camera.
Movie Silent Control for avoiding camera shakes and noise
The touchscreen has what is called Movie Silent Control, or MSC. MSC means you can use the touch screen without shaking the camera or making noise.
This allows you to change settings and use the screen mid-recording without risking noise or shaking in the footage.
While the video quality isn't as impressive as other cameras more focused on the video quality, it is pretty good for a hybrid camera.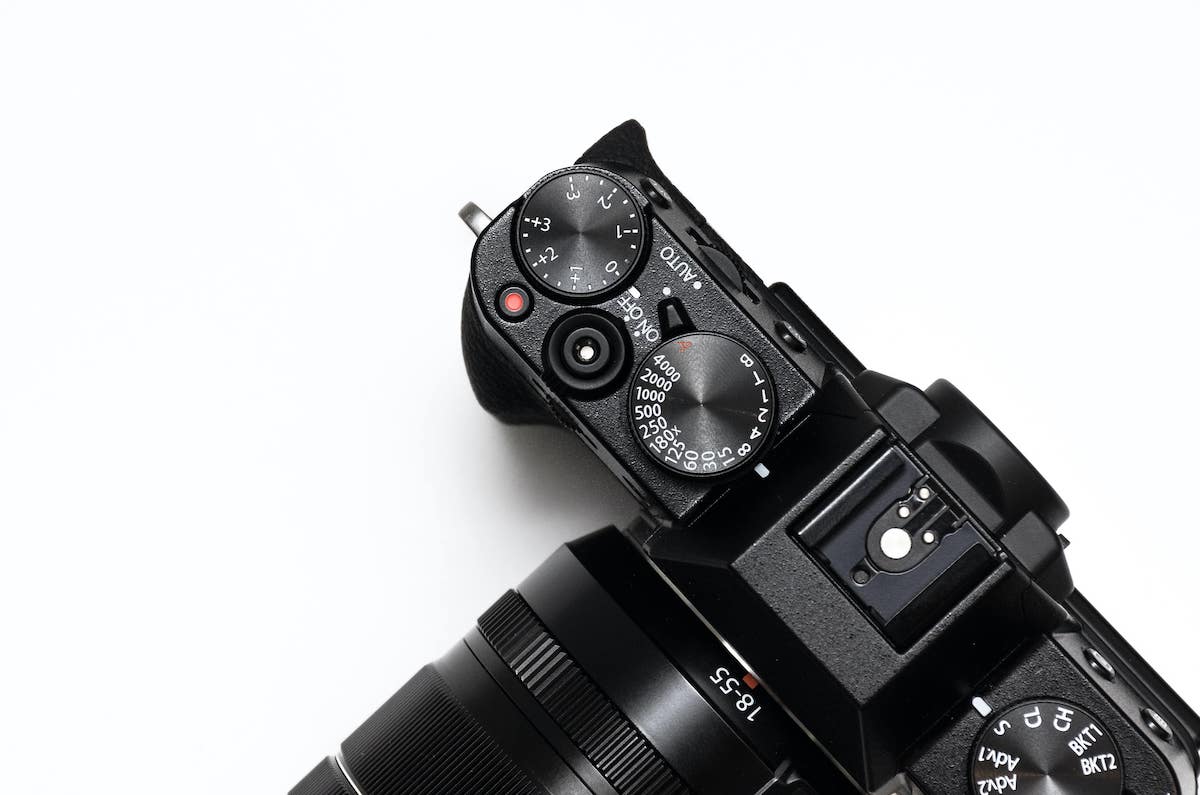 Image sensor
The image sensor has an impressive 102 mp. When the GFX 100 was released, it became the world's first mirrorless camera with a 100-megapixel BSI sensor.
The image sensor on the Fujifilm GFX 100 is 43.8mm X 32.9mm, meaning it's a medium-format camera. The sensor allows output in 16-bit. The 16-bit provides an improvement in the retention of deep shadow information.
Offers image stabilization to reduce blurring
Due to the sensor's large size, Fujifilm has inserted an Image Stabilization mechanism to stabilize the camera. Image Stabilization is a technique that helps reduce blurring in the images.
This is needed because, with such high MP capabilities, the distortions become more visible.
The sensor is a BSI dual-gain sensor, which means that it creates a better dynamic range.
Fujifilm GFX 100 Review: pros and cons
Advantages
Incredible image quality
16-bit capabilities
AF system with phase-detection
Weather-sealed body
4k video
Twin batteries
Sensor 70% bigger than full-frame
Two-axis LCD monitor
Great high ISO performance
Disadvantages
Has large file sizes
The vertical grip is not as good as the horizontal grip.
No high-speed AF capabilities
Pricey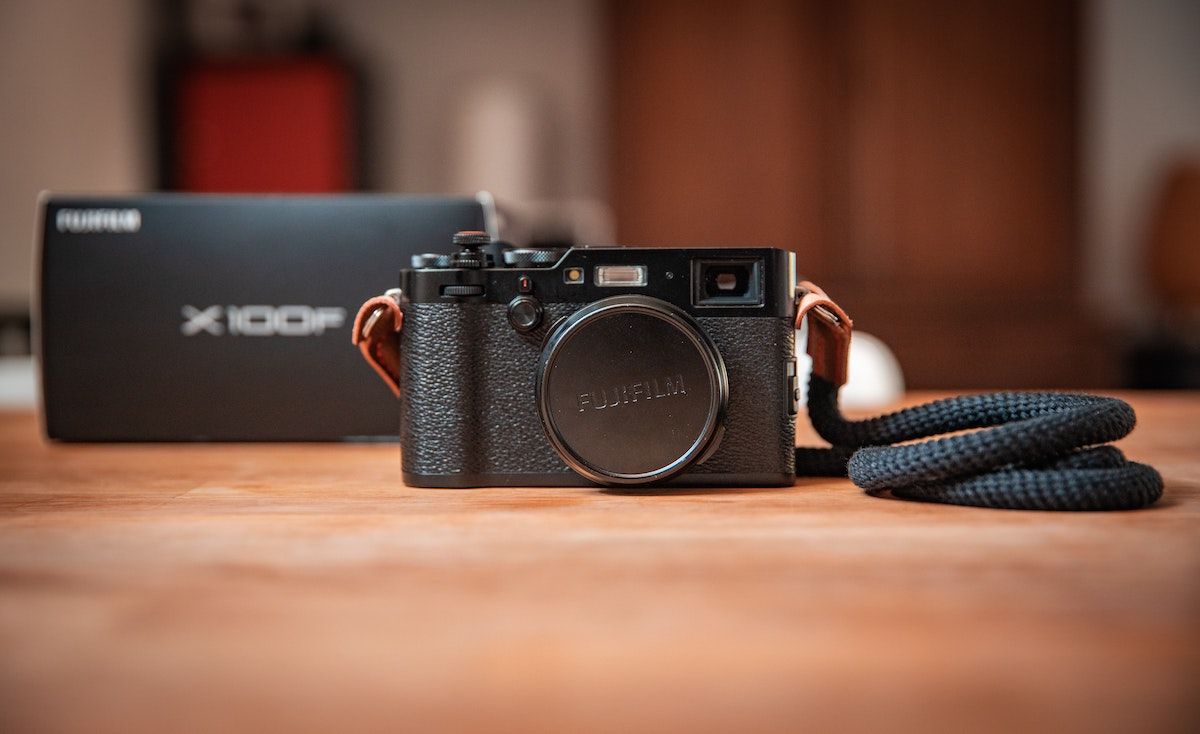 Price and availability
If you want to get a Fujifilm GFX 100, it will set you back $9,999. So it's quite an investment.
The Fujifilm GFX 100 is available now. However, it looks like the stock is currently low at most retailers.
Final verdict: Who should get the Fujifilm GFX 100?
The Fujifilm GFX 100 is great for the versatile freelancer who works with videography and photography.
If you're only a photographer, the impressive 102mp image sensor should be reason enough to consider this camera.
As long as you don't do wildlife, action, sports photography, or any photography that requires fast continuous shots, you should be fine.
If you're a portrait photographer, you should be wary of the vertical grip, which is sub-par. If you can look past that, the camera has an impressive performance.
The high price means that it probably isn't relevant for you if you're a hobby photographer. And if you're a videographer, you can probably find cheaper alternatives that give you similar performances.
Rent or subscribe to a Fujifilm GFX 100
I hope this article helped you decide if you want the Fujifilm GFX 100.
If you're not convinced, why not try it out yourself?
Rent or subscribe to the camera you need on Wedio.
Camera Rental: Save Money with Wedio
5sHshmF1n_Y
Rent Camera Gear: Access Pro Equipment
qqHXJy6AWlc
Camera Hire: Take Your Production to The Next Level
71PttfqWPXk
FAQ
Is the Fujifilm GFX 100 worth it in 2023?
The Fujifilm GFX 100 is still one of the best medium format cameras, but it is very pricey. It depends if you're willing to shell out $9,999.
Is the Fujifilm GFX 100 full-frame?
The Fujifilm GFX 100 is 70% larger than full-frame format cameras.
Who is the Fujifilm GFX 100 meant for?
The Fujifilm GFX 100 is meant for professional photographers. It is good for landscape photography.
Is the Fujifilm GFX 100 medium format?
Yes, the Fujifilm GFX 100 is a medium format camera.
Popular listings for rentals