Our Top Picks: 10 Smartphones With the Best Cameras
Hire film gear from local filmmakers.
Hire film gear from local filmmakers.
Want to take your camera skills to the next level without emptying your wallet for high-tech film equipment?
If you already have a great camera phone, take a look at our page on camera equipment if you want to get decked out with professional equipment.
Here are 10 of the best cameras on phones.
10 of the best camera phones in 2023
1. iPhone 13 Pro / iPhone 13 Pro Max
Despite being extremely pricey, iPhones have some of the best cameras you can get on phones. The newest model, the 13 Pro or 13 Pro Max, has a 12MP f/1.5 primary sensor with big 1.9m pixels, a 12MP f/1.8 ultra-wide, and a 12MP f/2.8 telephoto, with 3x optical zoom.
They perform exceptionally well as a macro lens and under low-light conditions.
With iOS' new and improved portrait mode, iPhones have revolutionized cameras on phones.
Pros:
great performance all around
decent battery life
Cons:
design changes limited from model to model
Pricey!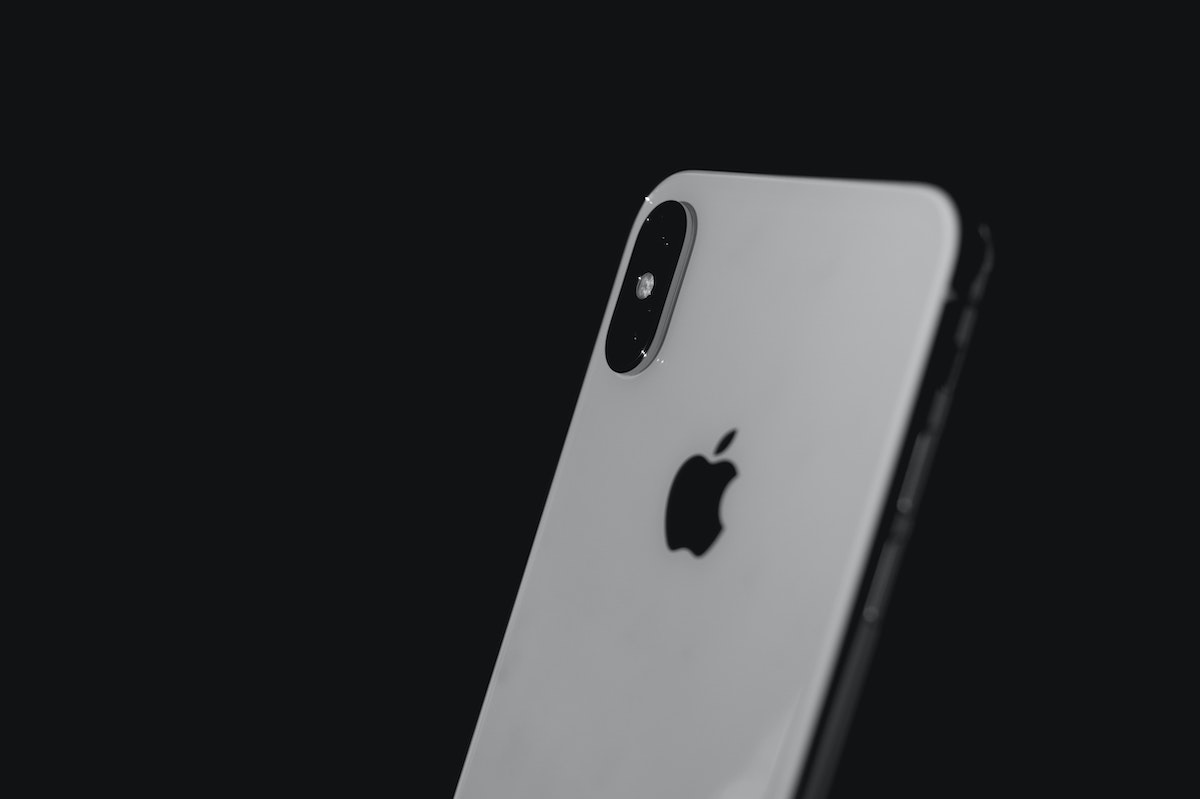 2. Xiaomi Mi Note 10
This record-breaking model has a 108mp sensor (which creates a 27mp image) and has more pixels than any DSLR or mirrorless camera out there.
When the lighting is perfect, you can capture images up to 108mp – the Xiaomi Mi Note is incomparable in this respect.
It also has a 2x and a 5x zoom and an ultrawide setting, but these can be inconsistent.
If detail is what you're looking for, this phone camera is the best in the business.
Pros:
Incomparable detail shots.
Has a wide choice of focal lengths.
Cons:
Other camera settings are inconsistent.
Has no expandable storage.
3. Samsung Galaxy S21 Ultra
Unlike the S2o Ultra, the S21 Ultra certainly delivered on its camera promises. That is why this Samsung camera phone has, quite literally, the best zoom features in the game.
The camera has a 108MP f/1.8 primary snapper, a 12MP f/2.2 ultra-wide one, and two telephoto cameras! These are both 10MP, but one has an f/2.4 aperture and allows for 3x optical zoom, and the other has an f/4.9 aperture and allows for 10x optical zoom. Crazy!
Pros:
Beautiful phone design.
It has the best phone camera zoom features.
Cons:
It doesn't have a micro SD card slot.
It is expensive but justified if you're looking for great zoom features.
4. Google Pixel 6 Pro
Google Pixel phones are known for their opportunities for great photography, and the Pixel 6 Pro is no exception. It has a 50MP f/1.9 sensor with 1.2m pixels, a 12MP f/2.2 ultra-wide lens with a 114-degree field of view, and a 48MP f/3.5 telephoto snapper with 4x optical zoom.
The cool thing about the Google Pixel is that it offers ingrained photo editing features, such as a Magic Eraser to remove unwanted objects from photos and Real Tone, which captures more authentic skin tones.
Pros:
Huge and clear phone screen.
The camera is fit for multiple purposes.
Cons:
design is nothing new.
The battery life isn't great.
5. Huawei Mate 40 Pro
Despite this Huawei phone being quite average, its camera features are surprisingly impressive. It has a 50MP f/1.9 primary camera, a 12MP f/3.4 periscope one with 5x optical zoom, and a 20MP f/1.8 ultra-wide one.
This camera phone does pretty well with any photo you want to take and even performs well in low-light conditions.
As well as this, the front camera is pretty decent, and this model comes with a bunch of photography tools and settings to give your pictures some flair.
Pros:
Great performative camera.
Sleek and innovative design.
Cons:
Limited apps (Google Play store is unavailable.)
The phone has average specs overall.

6. OnePlus 9 Pro
While this camera phone certainly does not compete for the top spot on this list, its ultra-wide camera settings are more than impressive.
It also has a 48MP f/1.8 primary camera, an 8MP f/2.4 telephoto one with 3.3x optical zoom, a 50MP f/2.2 ultra-wide one, and a 2MP monochrome one which boosts your black and white shots.
It has a free-form lens design which limits the barrel-like effect you get on other Ultra-Wide camera settings.
Pros:
The best choice for a OnePlus camera.
Decent performance.
Exceptional Ultra-Wide settings.
Cons:
It has no Micro SD support.
Battery life isn't great.
7. iPhone 12 Pro
The iPhone 12 Pro has pretty much the same camera setup as the Pro Max but is cheaper. It has a 12MP f/1.6 main snapper with OIS, a 12MP f/2.0 telephoto camera with OIS and 2x optical zoom, a 12MP f/2.4 ultra-wide camera, and a LiDAR scanner for night mode portrait photos.
The most impressive thing here is the quality of night mode shots and its 12mp selfie camera.
Pros:
The phone comes with many color choices.
The screen is clear and vibrant.
Cons:
It is an older model of the iPhone, so the battery life isn't too great.
8. Google Pixel 5a
The Google Pixel 5a, by far, is the best camera phone under $500. It has a 16mp ultra-wide lens and a 765G Snapdragon, which isn't revolutionary but still remarkable for the price.
It has many hardware upgrades, longer battery life, and a larger screen than the Pixel 4a, so the price hike is worth it.
Pros:
IP67 Water Resistance.
Great display.
Cheapest phone camera on this list!
Cons:
This model is limited to the US and Japan.
It also has an older chipset.
9. Samsung Galaxy S21 Plus
The S21 Plus and the S21 Ultra have different camera configurations, which, although still impressive, perform differently.
The S21 Plus model has a 12MP f/1.8 main camera, a 12MP f/2.2 ultra-wide lens, a 64MP f/2.0 telephoto, and some software updates from the previous S20 model.
There is also a Director's View mode, where you can simultaneously shoot from the front and back camera.
Pros:
Great, versatile camera.
Cheaper than other Samsung models.
It has Director's View.
Cons:
It does not have micro SD support.
Its screen is not the best quality.
10. Sony Xperia 1 III
This one is for all the cinema nerds who want to get a film-like experience with their smartphones. The Sony Xperia can shoot footage up to 21:9 for cinema-style capture, offers a flat color profile and all-manual settings. It has a 4K HDR screen, as well as a clean UI and a fast chipset.
If you want the true cinematographer's experience, the Song Xperia 1 III is the one for you.
Pros:
Commendable power life and storage.
Great video features and settings.
Cons:
Zoom features are not the best.
Pretty pricey.
The screen is not as bright and clear as competitors.
What to look for in a smartphone camera
When looking for a smartphone camera or just a smartphone in general, it's essential to consider what kinds of photos you want to take.
If you want to take photos of wildlife where detail is essential, but you cannot get too close to your subject, you will need a telephoto lens. However, if you plan to take a ton of landscape shots, you'd be better using an ultra-wide lens.
What's next? Learn iPhone Filmmaking
So you've got a smartphone with an excellent camera, and now all you need to learn is how to use it.
Check out our article on iPhone Filmmaking for some tips and tricks on getting started with your camera.
If you already know the ins- and outs of the smartphone, consider learning the basics of filmmaking in general.
Best Camera Phone FAQ
Which phone has the best camera?
At the top of our list is the iPhone 13 Pro or the Pro Max for impressive specs and outstanding performance all around.
Which Android phone has the best camera?
The Xiaomi Mi Note 10 comes in second on our list as the best camera for an Android phone. The Samsung S21 Ultra is a close second, but the Xiaomi Mi Note 10 is incomparable for detail shots.
Popular listings for rentals