ZHIYUN Smooth 5 Review: a Smaller & Sturdier Gimbal
Rent camera gear from local creators.
Mobile filmmaking is booming, and there's nothing that speaks cinematic quality like properly stabilized professional-quality shots.
Meet the ZHIYUN Smooth 5 smartphone gimbal - a solid stabilizer with various controls and features that any mobile video maker would want to get their hands on!
Read our full ZHIYUN Smooth 5 review to discover key features, what's in the package, the strong points of the gimbal, and more.
Want to start by immersing yourself in the world of gimbals and other gear? Then check this guide to camera equipment.
ZHIYUN Smooth 5 key specs
Magnetic attachment for mounting top and bottom lights with color filters, up to 3W each
It can hold a smartphone of up to 300 grams and up to 10 mm thick
Bluetooth 4.2 connectivity
2600mAh for 4.5 to 12 hours of battery life and two hours to fully charge
311 x 168 x 52 mm
615g
ZHIYUN Smooth 5: Pros and cons
Pros:
Solid build quality and construction
Capable of holding larger phones
Included tripod attachment
Full-featured smartphone software
Excellent stabilization
Full 360 degrees panning
Cons:
Lots of buttons and controls
Limited battery life
It does not fold up to a compact size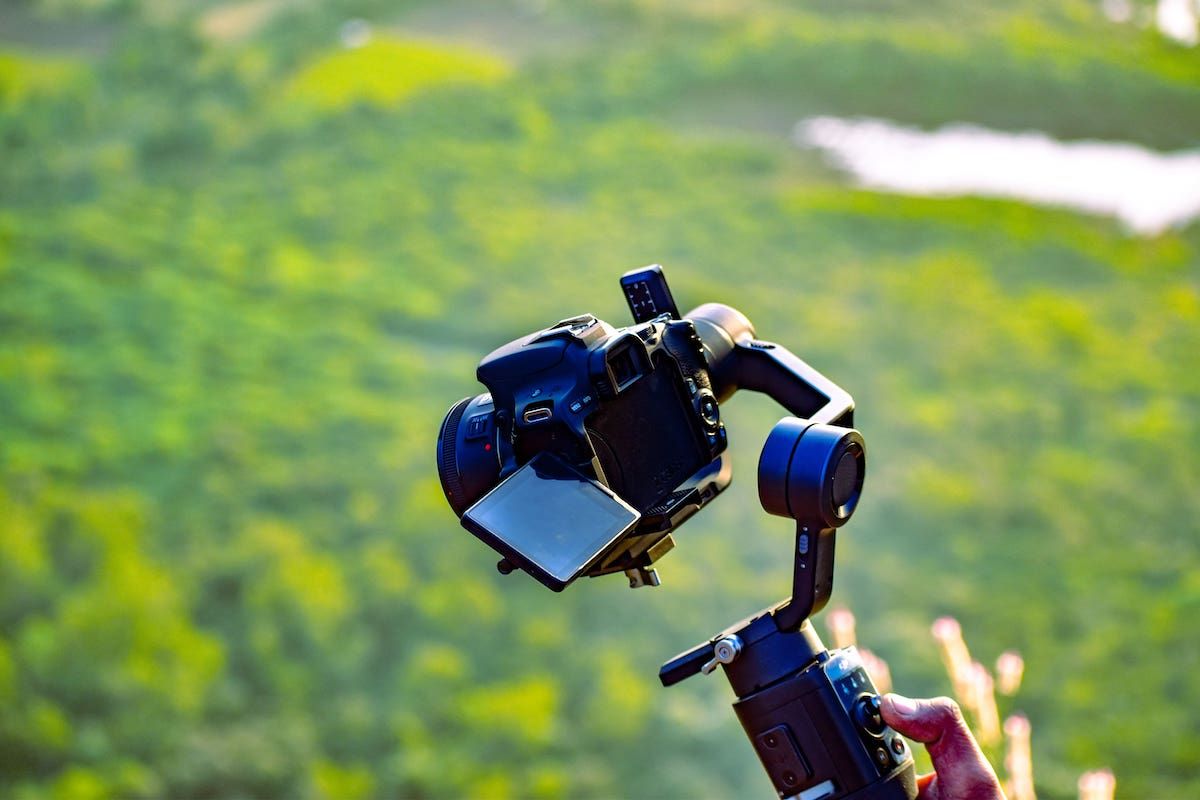 What's included in the Smooth 5 package?
ZHIYUN SMOOTH 5 Gimbal
Mini Tripod
USB-A to USB-C Cable
Protective Bag
Fill Light
Fill Light Filters x4
Wrist Strap
VIP Membership Card
Quick Start Guide
New essential features
Sturdier construction and stronger 3-axis motor suitable for more pro-level filming
It can take heavier phones, and the phone clamp has a deeper slot
Full 360-degree panning is now available, allowing for vortex shots
Now compatible with ZHIYUN's magnetic fill lights
Features a broader range of physical buttons, including a new joystick and a small light-up display
Weight and stabilization
The ZHIYUN Smooth 5 has a 3-axis stabilization with internal motors that activate after you mount the phone and turn on the gimbal. It stabilizes tilt, pan, and toll while offering various controls to pan, zoom, and move through different camera options.
This ZHIYUN gimbal is exceptionally secure and stable even with heavy phones - a significant update from its predecessor that allows the Smooth 5 to hold phones up to 300 grams.
This secure hold is convenient when filming a panorama where the gimbal moves through different angles to capture the perfect shot.
Video footage with the Smooth 5 is super steady, and the camera movements feel like you're floating through the air.
The gimbal is a bit heavier than other smartphone stabilizers, but this allows it to balance your smartphone nicely and make the whole bundle feel more steady due to its increased weight.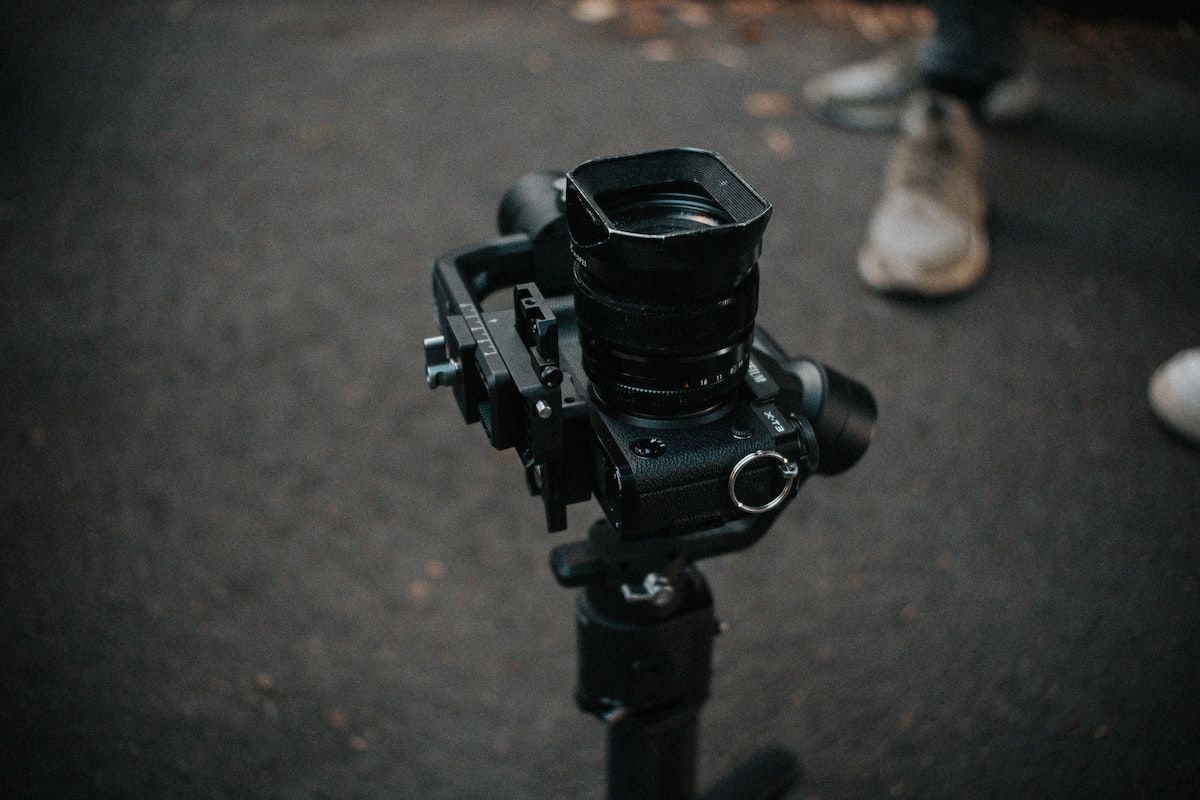 Design and set up
The Smooth 5 has been updated with compactness in mind.
ZHIYUN added a more intuitive experience to this gimbal to provide mobile creators with cinematic-style features.
Use it with the free ZY Play app, and watch the control panel enable functions like focus, zoom, time-lapse, and still photo settings for iOS and Android.
In addition, the design of the rear-mounted motor allows one to shoot ultra-wide-angle videos without any limits that can appear with ultra-wide angles on smartphones.
Once the ZHIYUN Smooth 5 is turned on, the motors will work to balance things; It's easy to move and adjust the roll axis arm to achieve balance and then to slide the phone mount for fine-tuning.
However, keep in mind that if you don't get the balance right, the motors will try to achieve it themselves, significantly depleting the battery.
Performance
The Smooth 5's easy-to-control interface allows you to perform a variety of cinematic shots, such as dolly zoom, reverse shot, time-lapse, and slow-motion.
In addition, it offers anti-shake performance with high definition, preserving the original video quality of the smartphone.
The gimbal provides a professional cinematic video shooting process and footage quality for mobile filmmakers.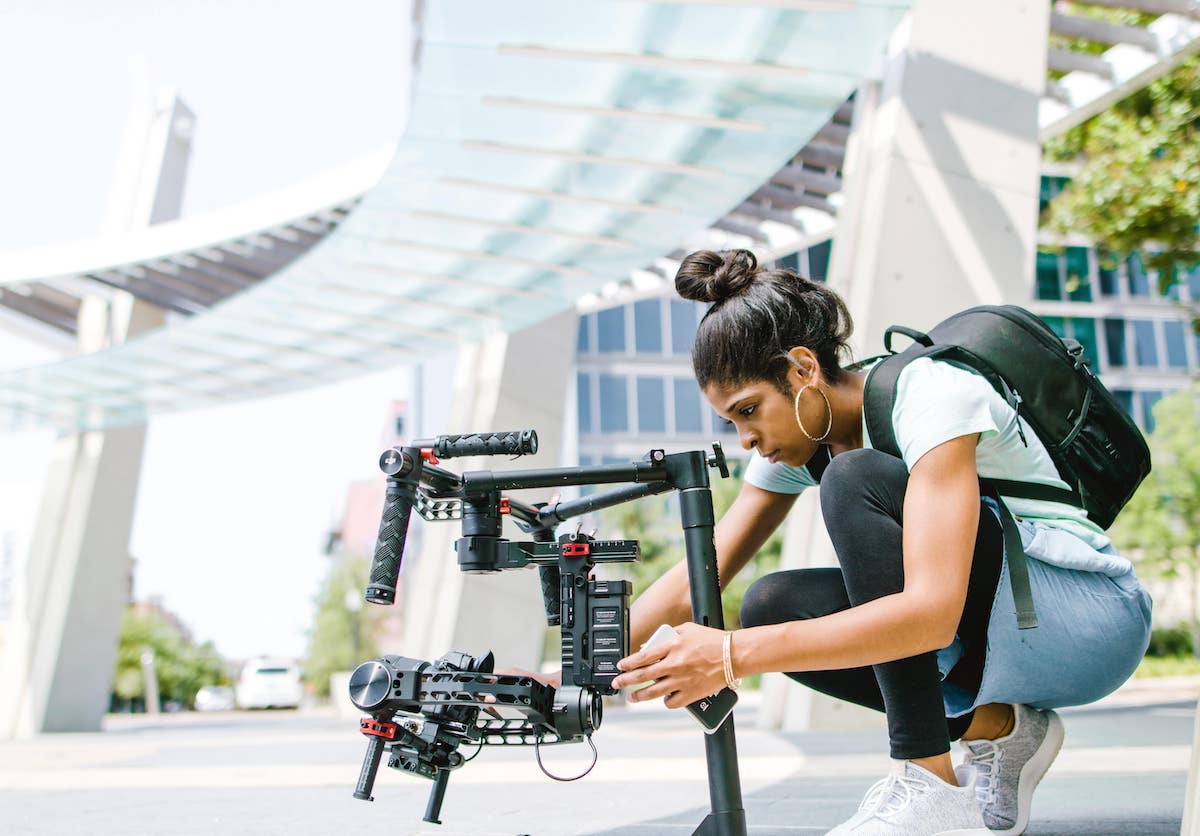 Who should get the ZHIYUN Smooth 5?
The ZHIYUN Smooth 5 was created for mobile videomakers that want top-notch video quality footage from a stable, feature-rich gimbal.
Keeping up with the trend for smaller and more compact gear, the Smooth 5 offers a wealth of controls and filming options to satisfy the appetites of demanding creators.
This gimbal is not exactly for beginners, as it features a wide variety of buttons, wheels, and controls.
Using a Quick Start Guide and the ZY app's user manual will help, but this gimbal is for more experienced creators who know how to get the best of the gear, like ZHIYUN Smooth 5.
Final verdict: Is the ZHIYUN Smooth 5 worth it?
The ZHIYUN Smooth 5 offers a solid build, sleek design, steady performance, and produces incredibly smooth videos with the help of a suite of well-positioned controls and the built-in switching mode.
This gimbal is definitely worth getting for mobile filmmakers looking to step up their game of footage quality and stabilization.
Pair the gimbal and the phone with the ZY app or any other compatible camera app like Filmic Pro, and the Smooth 5 transforms into one of the most capable smartphone stabilizers on the market.
It's a bit pricier than competing gimbals, but it's worth the premium price if you plan on using the zoom/focus control wheel.
The Smooth 5 is compact but isn't the most lightweight, so packing it on day trips for unplanned video capture might not be the best idea.
However, it is a solid option for planned filming sessions.
Can I use the ZHIYUN Smooth 5 without an app?
With a range of accessible buttons, you can easily control the basic features without a specific app, however, the app will definitely add more pro layers to your work.
Does the ZHIYUN Smooth 5 extend?
No, the Zhiyun Smooth 5 doesn't extend.
Does the ZHIYUN Smooth 5 work with FiLMiC Pro?
Yes, Zhiyun Smooth 5 works with both its native ZY app and other third-party camera apps, including Filmic Pro.