Video Script Template | Download Your FREE Template Here
Preparing your next video production? Don't forget your video script. In short, video script helps you with being prepared for each individual scene – if it's either for a 30 second commercial, 5 minute corporate testimonial or an elaborate story.
The template will help you stay on track with everything you need in your filmmaking process:
Dialogue
Video
Audio
Location
Visuals
Descriptions
Time stamps
...and don't forget the editor!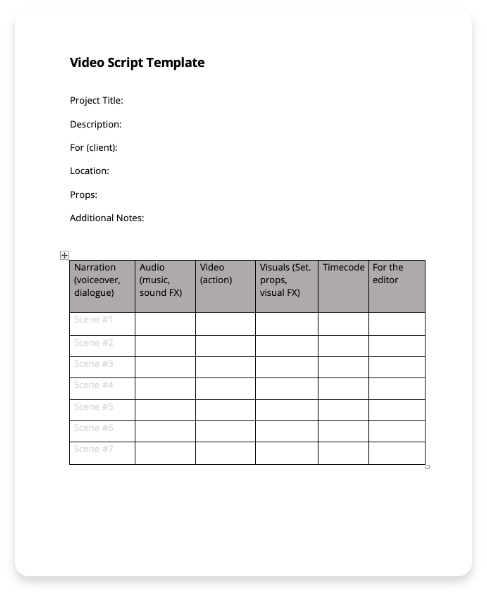 If you'd like to read more about what a video script is, make sure to check out our blog. If you're looking for more templates, head over to our free templates section and help yourself and your crew with whatever you need for your next project.
Happy filming!
Popular listings for rentals