12 Video Production Companies in London You Should Know in 2023
Are you looking to utilize video content for your brand? Or are you looking for new career opportunities?
These video production companies in London offer creative solutions based on years of experience.
Learn more about some of the most exciting video production companies in London below.
Interested in doing your own videos? Learn both the video production essentials as well as the filmmaking fundamentals and get your business started.
1. Aspect Film and Video
Aspect is a film and video production company based in London & Bristol. They produce anything from animations to tv-commercials.
They have previously won a Cannes Dolphin award for their Corporate Image Film work with Accor.
They focus on allowing their team to unfold their innovative and creative side by allowing them to pursue passion projects and non-client work.
Furthermore, they're invested in minimizing the climate impact of their production, as well as fighting the issue of homelessness in Bristol.
We have previously featured Nick Wilding from Aspect in 7 Awesome Drone Pilots in London.
Check them out:
2. Chocolate Films
Chocolate Films is a video production company based in London, Glasgow and Berlin focused on creating documentaries, promotional videos and event films.
They have created the documentary series project 1000 Londoners, in which their goal is to highlight the stories of 1000 different people in the city of London.
They also create workshops based around filmmaking, to provide aspiring filmmakers and animators with tools to create their own films. The clientele for these workshops ranges from schools and colleges to the corporate world.
At Chocolate Films you will find a full-time crew that takes responsibility for the work they produce.
Check out more at:
3. Hocus Pocus Studio
Hocus Pocus is an independent animation and video production studio based in the heart of London.
They focus on producing a variety of animation films, as well as live-action films, in the area of Games, TV Commercials, Product videos and more.
They have previously worked with brands such as Lego, King, Heineken and Channel 4.
Where can people looking for a video production company find and hire you?
mail@hocuspocus.studiohttps://hocuspocus.studio/
Where are you located in London and what are your rates?
We're at Archer Street Studios, London W1D 7AZ. Rates vary a lot depending on the skills and approach needed, but we're good value for a very high quality product.
What are some of the best clients you've worked with?
KING for gaming, LEGO for consumer fun and BNY Melon for the finance stuff.  It's a bit of a cliché but having happy clients means everything to us.
Are there any industries you specialize in?
Tech, gaming, finance.
Is there a niche you focus on?
We love to mix it up – a colourful splurge of whatever style and technique fits the brief best: cel, 3D, live action even – take the exact same approach and make it work!
Check them out here:
4. Theory Films
Theory Films is based in the South-West part of London. It's a small, but dedicated team, that commits its full attention to clients.
They have previously worked with Google, where they created a film to raise awareness of Google Street View Maps. By utilizing a mixture of live-action and stop-motion, they created a brand film that ended up winning a WEBBY award for BEST VIRAL, as well as being voted one of the BEST VIDEOS OF ALL TIME on Vimeo.
5.  Bold Content
Bold Content creates a large variety of videos such as TV Commercials, Animations & Event Videos.
As the name suggests, they have a bold approach when it comes to producing videos for their clients, a list that consists of Coca-Cola, Ancestry and The Prince's Trust.
They have previously helped create the #BestManProject, in an attempt to battle the problem of male suicide in the UK.
If you're interested to learn more about them, you can find them here: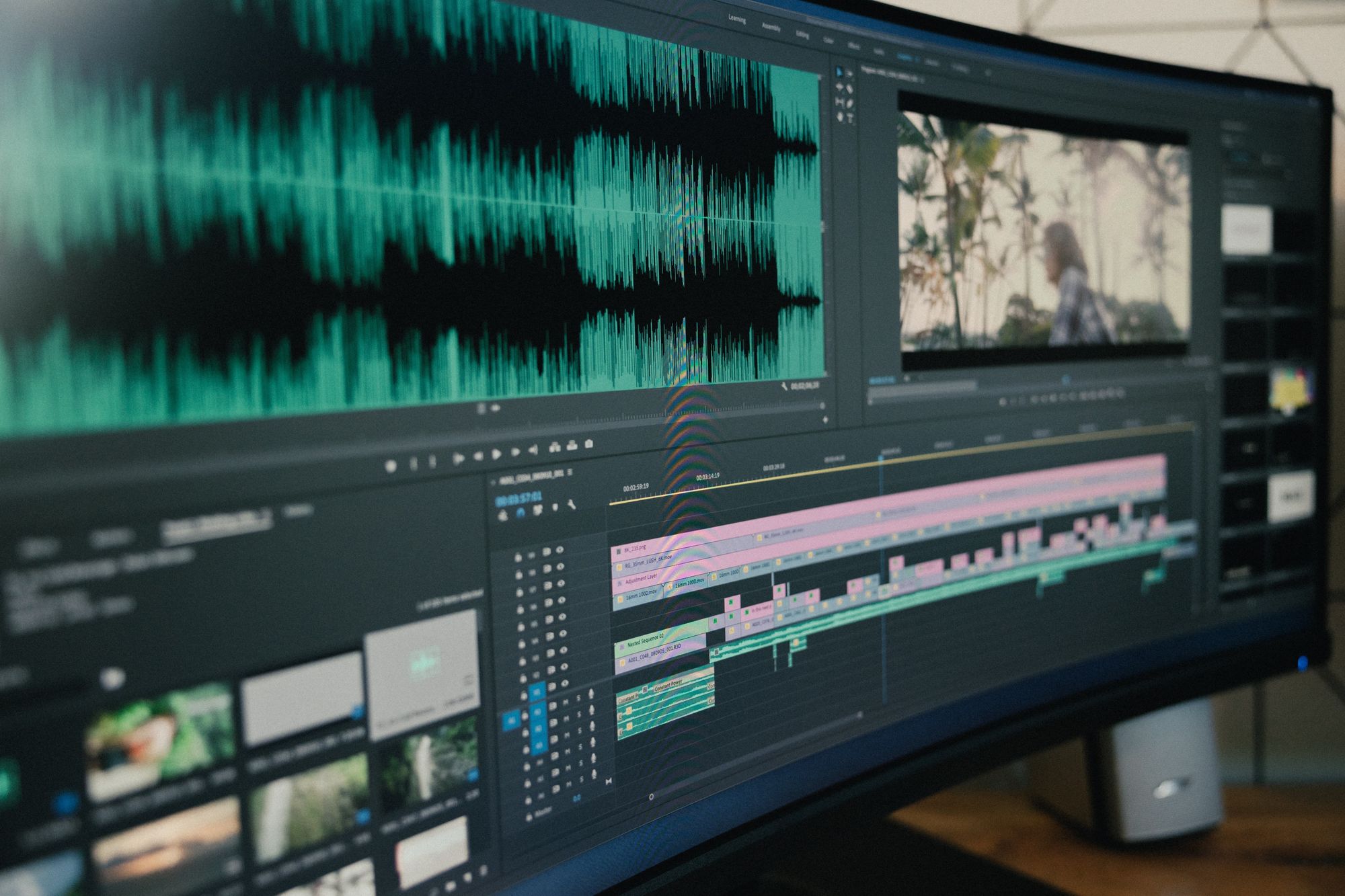 6. Sonder
Sonder creates a variety of films from branded documentaries to music videos.
Having been founded in 2017, they have created several music videos from a variety of artists such as ISLAND, Gang Of Youths and George Cosby.
In addition to their full-time employees, they work with several other freelancers to ensure high-quality productions.
Check out Sonder at: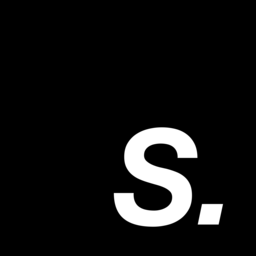 7. A Few Good Productions
A Few Good Productions is based in Brixton, London, where they work with businesses all over the world.
They create videos such as Social Media Promos and Documentary series. They have recently produced a documentary series based around the Oliver's Mount Race circuit.
While they're a young company, their work shows that there are plenty more exciting things to come from them.
Where can people looking for a video production company find and hire you?
websitehello@afewgoodproduction.com
Where are you located in London and what are your rates?
We are based in Brixton in London, and our video production rates start at £1200 per day and upwards depending on the complexity and type of project. We also offer video editing services starting at £350 per day.
What are some of the best clients you've worked with?
We recently completed an online documentary series for Oliver's Mount Racing Circuit, featuring the motorcycle road racing event the Bob Smith Spring Cup. The documentary series was filmed over three days at the event in Scarborough. The AFGP team worked closely with the Oliver's Mount team to develop the project from the creative all the way through to delivery, ensuring we captured the essence of the sport, the riders and the people with a focus on the uniqueness of Oliver's Mount itself to tell the story.

The full series can be found on the Oliver's Mount Youtube Page.
We also worked with StoneSmith Design to create a promo film for them to use on their social media and website. StoneSmith Design are a ceramics and lighting company based in Devon, they wanted to create a film to showcase their products, their ethos and show their process as everything is handmade. The AFGP team were hired by StoneSmith Design to develop the creative, produce and edit the film and create cut downs for social media. We filmed the project over two days at their warehouse in Devon by the seaside, and featured an interview with the founder of the company James Savage.

Are there any industries you specialize in?
We have worked with corporate businesses, restaurants & pubs, product-based businesses and motorcycle sports.
Please see the below for a review from StoneSmith Design:
"What can I say? Perfect service all round. I was looking for a short social media promo video to update my website and bring on new sales and I'm so happy with what AFGP have produced. If you need a sharp, professional video producing for whatever reason I can't recommend A Few Good Productions highly enough. Use them, they're great.
– James Savage – Owner of StoneSmith Design
Check them out at:

8. Toast
Toast is an independent TV-Advertising and Video Production company based in London & Oxford.
Toast has produced advertisements and videos for such brands as Innocent Smoothie, Bacardi and Wired Magazine.
With a mixture of simple and creative ideas, as well as humble surroundings, Toast has chosen to focus on what matters: the results.
To learn more about Toast, go to:
9. NextShoot
NextShoot is focused on producing videos for businesses & organisations that want a better online presence.
NextShoot focuses on the communicative aspect of filmmaking, and how to keep the viewer engaged throughout the video.
NextShoot has worked with brands such as Bloomberg, Barclays and Jaguar.
To find out more about NextShoot, go to:
10. RD Content
RD Content is a creative video production company, that handles all aspects of content creation.
They control all stages of the production in-house, to ensure their clients have a great experience and receive the content that they need and expect.
Despite originating in London, RD Content considers itself a global company, with offices in London, Singapore, New York and Abu Dhabi.
11. Social Films
Social Films is a video production company that handle several types of requests, such as: Editing, Social Media Videos, Event Videography and Live Streaming.
They focus on creating content that fits the needs of their clients, and what's more important, does not misrepresent their message.
They're also experienced in working with smaller brands that are less knowledgeable on the positives of video content and are more than happy to explain the process of the production.
They have worked with several brands, such as Phillips, GoodBox & British Museum.

12. Small Films
Small Films is a results-driven video production company based in Hackney, London. They create award-winning videos that amplify to the right audience through digital marketing techniques.
Drawing on over 30+ years of combined experience in the Small Films team, they work with leading brands including Aldi, Upbeat Drinks, EDF Energy and Lucky Saint.

The most interesting project you remember to this day?
We've been lucky enough to have some great projects along the way, from paint shoots in quirky country houses to capturing stunts around London for a crowdfunding campaign. We loved getting involved with our recent project for Rex London, which bought their gift shop products to life with animation.
Who's the team, and what's the story behind your agency?
The team was set up by ex-BBC director George Hughes in 2016. We've now got a team of videographers, producers, editors and animators who are a talented bunch of storytellers.
Learn more about them:

Final thoughts
I hope you enjoyed this presentation of 11 of the most exciting video production companies in London in 2023.
If you're interested in more exciting companies, check out our 29 Creative Agencies in London You Should Know in 2021
What does a video production company do?
A video production company produces every type of video imaginable. They can make advertisements, social media videos, movies, brand videos, event videos etc.
They can help with the planning, set-up, recording, post-production and promotion.
What are the best video production companies in London?
Aspect Film and Video
Chocolate Films
Hocus Pocus Studio
Theory Films
Bold Content
Sonder
A Few Good Productions
Toast
NextShoot
RD Content
Social Films
Small Films
Popular listings for rentals