Discover 9 Types of Fashion Photography: From Editorial to Street
Hire film gear from local filmmakers.
Hire film gear from local filmmakers.
The world of fashion photography is full of color, glamor, charm, and mystique. It's an immensely creative field that branches into several subgenres. As an aspiring fashion photographer, you may choose to focus on one or many of these, but first, you must understand them.
Learn about the different types of fashion photography by reading on.
New to photography all together? Discover the basic photography elements.
What is fashion photography?
Fashion photography is a photography subgenre dedicated to showcasing, displaying, and often selling clothing and accessories. This highly competitive field is full of glamorous creative opportunities, with pros specializing in several different types and approaches.
Learn more about fashion photography here.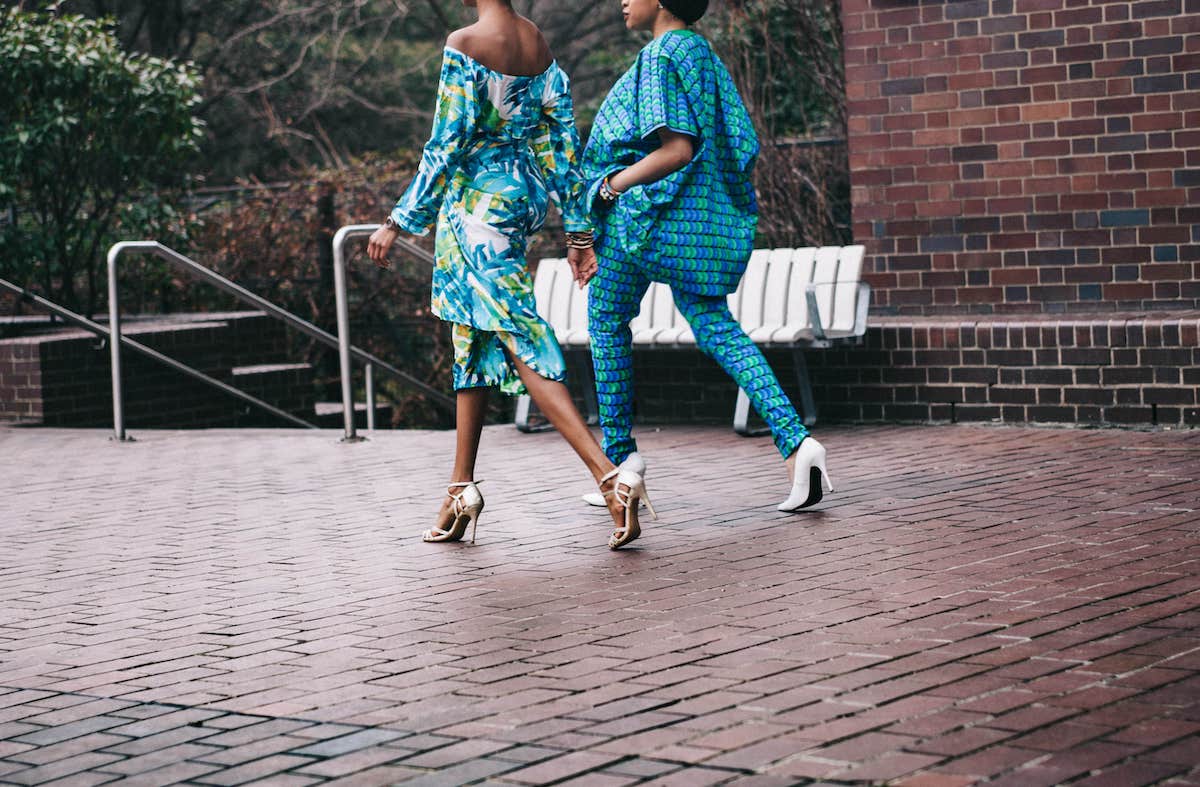 The 4 different types of fashion photography
While there are many different subgenres, these are the four most common types of fashion photography. Interested in a broader perspective?
1. High fashion photography
High fashion photography is the notorious, elegant subgenre that people first think of when they hear "fashion photography".
High fashion photos are often featured on the cover of fashion magazines like Vogue, Elle, and Harper's Bazaar. They're very artistic, frequently appearing in fine-art exhibitions. If used for print ads, it will be a full-page commercial in high-end publications and nothing you'd find in the bargain bin.
This type of photography aims to create flawless images that convey a lifestyle and mood, rather than focusing on just clothing. These photos often sacrifice realism in favor of glamor and drama. Therefore, models are usually styled in over-the-top outfits not designed for everyday wear. They also might be posed in exaggerated, unnatural ways that evoke strong emotions. These models featured in high fashion are often well-known supermodels or actors and actresses.
These visual masterpieces have a high production value, potentially involving dozens of professionals and the best available gear. Every component needs to work together to convey the creative vision. Therefore, no expenses are spared on the setting, lighting, styling, or props either. Only the best full- or medium-frame cameras are used with no budget concerns. The images are high resolution and of outstanding image quality, so they can be used for large print ads.
Networking and finding the best team are crucial for high fashion photography. Only the finest and most skilled photographers, stylists, hair and makeup artists, gaffers, and talent get gigs from Givenchy, Valentino, or Balenciaga. Because of this, this is a difficult fashion photography subgenre to start out with. If you're interested in it, gain experience with other types of fashion photography first, and explore tips for high fashion photography.
2. Editorial fashion photography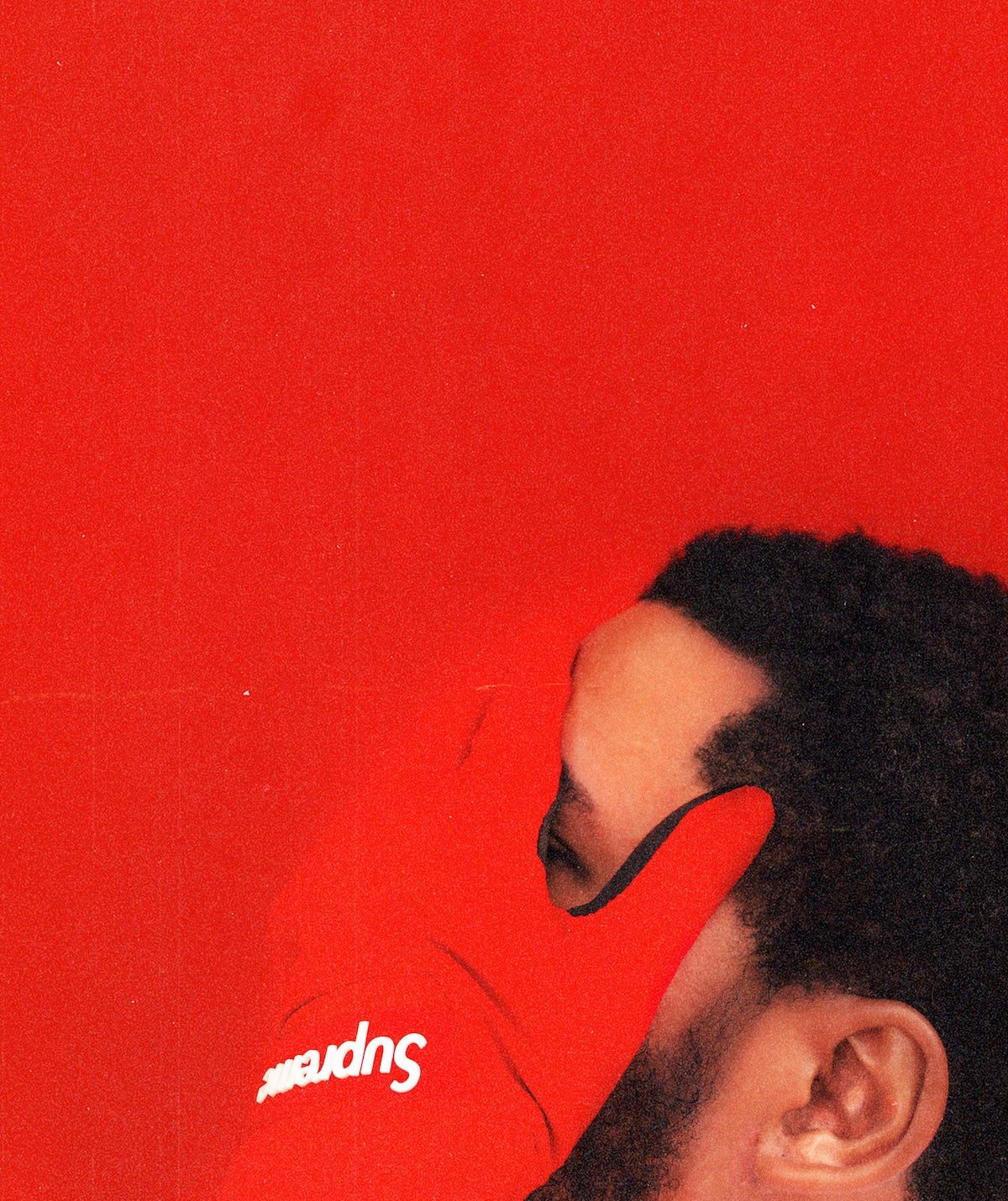 Editorial fashion photography shares a blurred line with high-fashion photography. However, it's more down-to-earth and tangible, focusing specifically on storytelling or crafting a narrative.
The name comes from how these images got their start. Editorial photos were taken to accompany articles in various publications, including books, magazines, and newspapers. Editorial fashion took inspiration and is created around a central storyline, even if there is no article or plot to go along with it.
This type of fashion photography is full of creativity. For that reason, it's difficult to generalize in terms of gear, outfits, poses, or styling. This being the case, it's often shot on location to provide context to the shoot.
Editorial photography displays an impressive range. Similar to the previous subgenre discussed, it often comes with a high-budget production, especially for exclusive clients. These clients have a huge impact on the narrative, so editorial gigs start with a thorough briefing.
3. Street fashion photography
Street or urban fashion photography has a drastically different approach, often called the stark opposite of conceptual high-fashion photography. Here, the real world takes center stage to showcase how ordinary people style and wear fashion. Street fashion images frequently highlight jeans, t-shirt, and hoodies, rather than exclusive dresses from the current season.
This subgenre might be published in fashion magazines discussing current trends and giving fashion advice or posted online on social media. Don't forget to ask for written permission if you want to share an image publicly!
In the last decade, another direction of street fashion photography has evolved. This involves shooting the fashion crowd at major events, like Fashion Week getting an insight into what they wear. This type of street fashion photography is less candid and more posed. Here, photographers often use longer lenses for convenience.
So street fashion photography can be a candid reflection of relaxed outfits or show how the fashion elite dolls up. It's more than just clothing, however, as it involves finding the right light and composition too.
4. Catalog fashion photography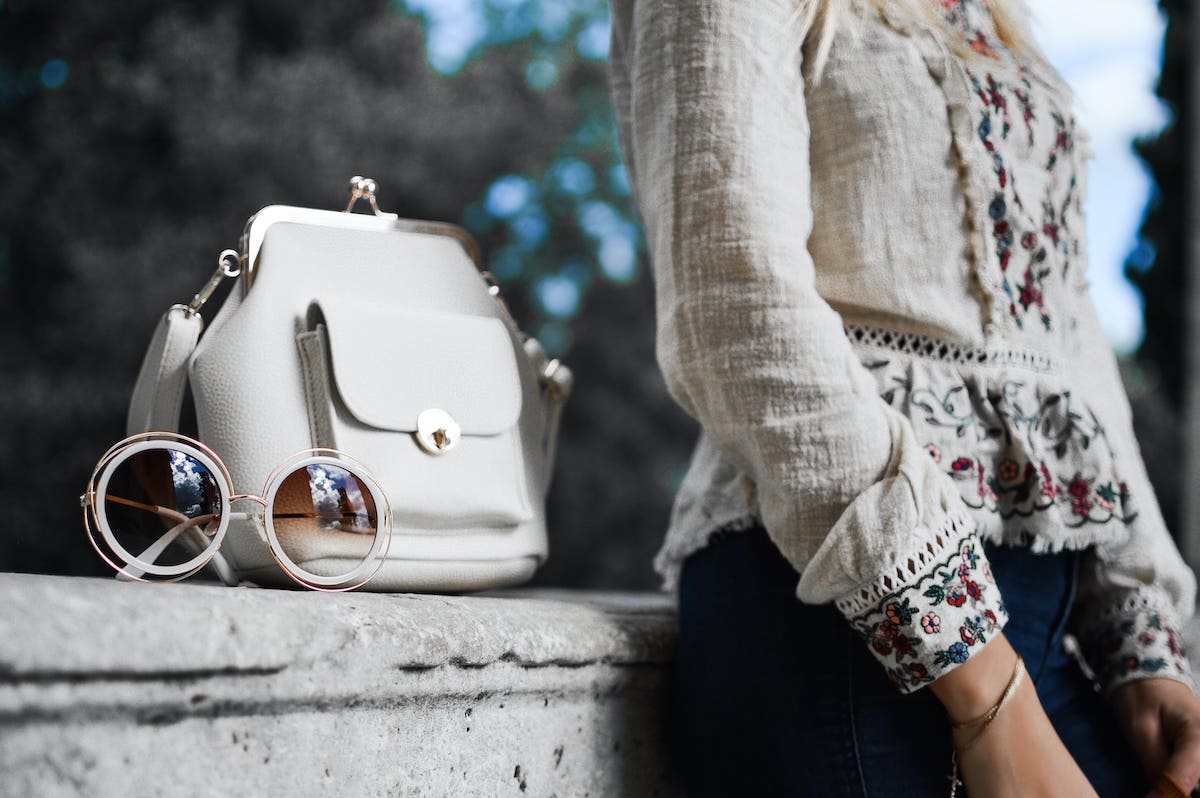 The simplest of the main types of fashion photography, catalogs are a form of product photography focusing on showing and selling clothes. Because of this, catalog images show off the outfit with minimal distractions.
The model usually stands in a studio with a monochrome background. While usually posed naturally, their positioning is extremely important since there are no props or other elements to distract from it. It's also utilized to accentuate the clothing and show it off flatteringly.
Lighting in a studio might be the most difficult technical aspect to execute well. It needs to compliment the outfit and show details without washing out the colors. Regarding gear, most catalog photos are shot on standard lenses to capture the body without distorting it.
Shooting catalogs is the easiest way to get started and gain experience with fashion photography.
More types of fashion photography
Beyond the four types mentioned above, there are other, less common fashion photography subgenres.
1. Runway fashion photography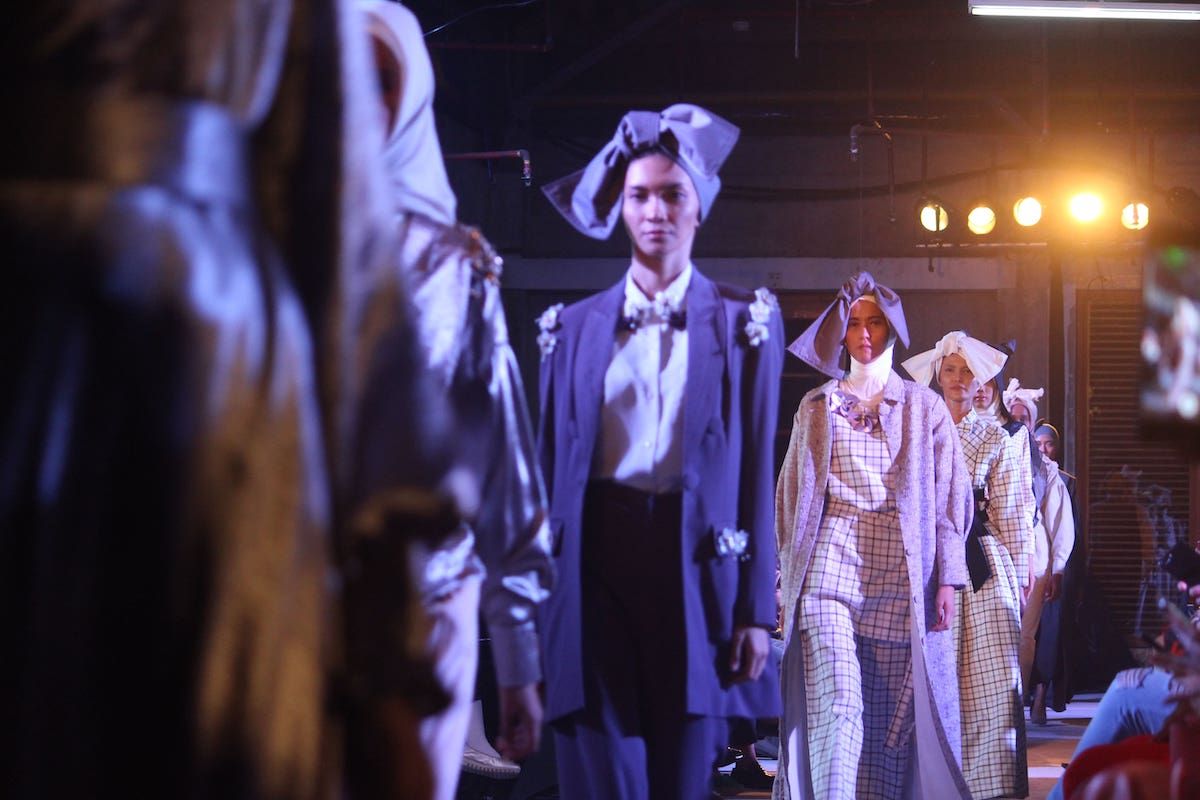 Runway fashion photography is exactly what it sounds like! It's closely related to photojournalism or documentary-style photography since the photographer has no control over most image components. The setting, lighting, and often even the shooting angle are predetermined by the fashion show's organizers.
Due to this, most runway fashion photographers use zoom lenses for their versatility that are also well suited for low-light settings. There isn't enough space to set up a tripod in the crowded press pit, so a monopod can work wonders.
Runway photographers need to think and act fast and know their cameras well. This will allow them to capture the exact right moment with the correct exposure. They don't get a chance for a do-over.
2. Lookbook photography
Lookbook photography is mostly like combining catalog shoots with a lifestyle angle. Lookbooks refer to the small books designers used to showcase their latest collection, which is now often released digitally or even in an interactive format. These lookbooks are presented to large potential buyers or retailers who consider carrying the line.
Lookbook photography sells the whole collection with a concept or idea carried through all images. This gives a mood or personality to the line and varies a lot depending on the concept.
These lookbooks are done on location or in-studio depending on the desired result. There's room for creativity, especially working for established brands. These brands still often print their lookbooks or use them for their website or e-commerce.
To satisfy clients, an efficient briefing is an absolute necessity.
3. Advertising fashion photography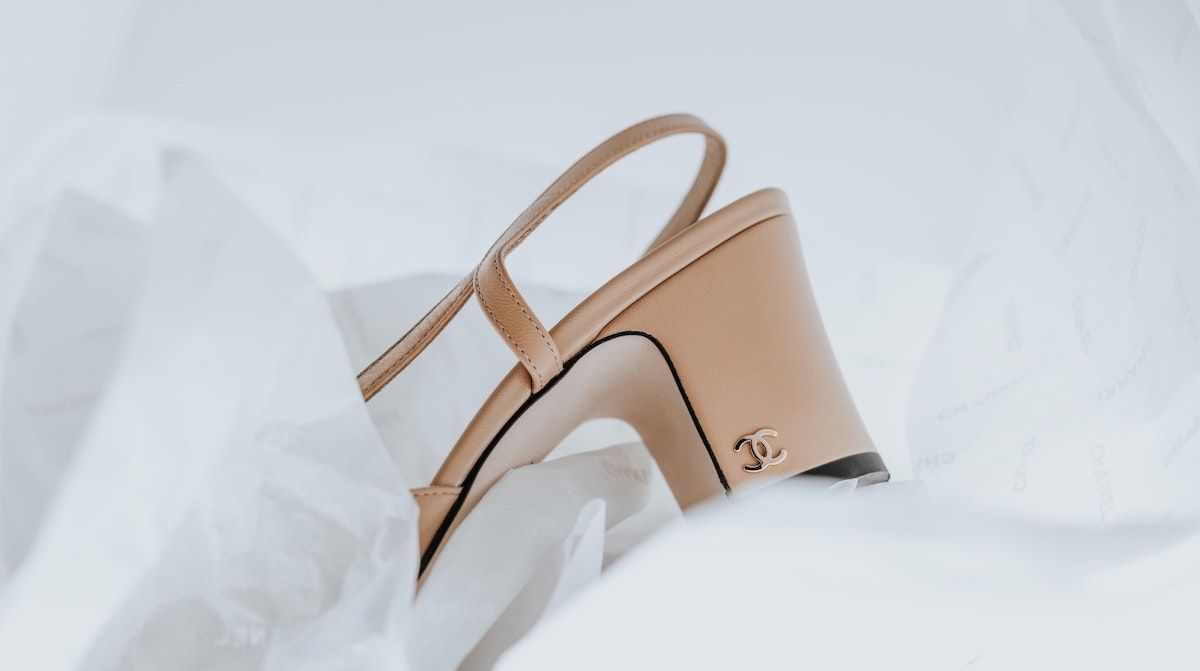 You probably see dozens, if not hundreds of adverts every single day. Advertising fashion photography is about selling clothes or accessories with only a few images.
These photos show up on social media, magazines, bus stops, or even billboards. They can be simple product shots or elaborate concepts involving top models or celebrities.
4. Glamor photography
Glamor photography lies between fashion on portrait photography and is used for portfolios. The focus here is on the model and their beauty. Every decision made is to bring out the best from the image's subject.
Styling and hair and makeup enhance the model, not distracting from them. These photos are mostly shot in studios but can be done on location, usually with a telephoto lens.
5. Alternative fashion photography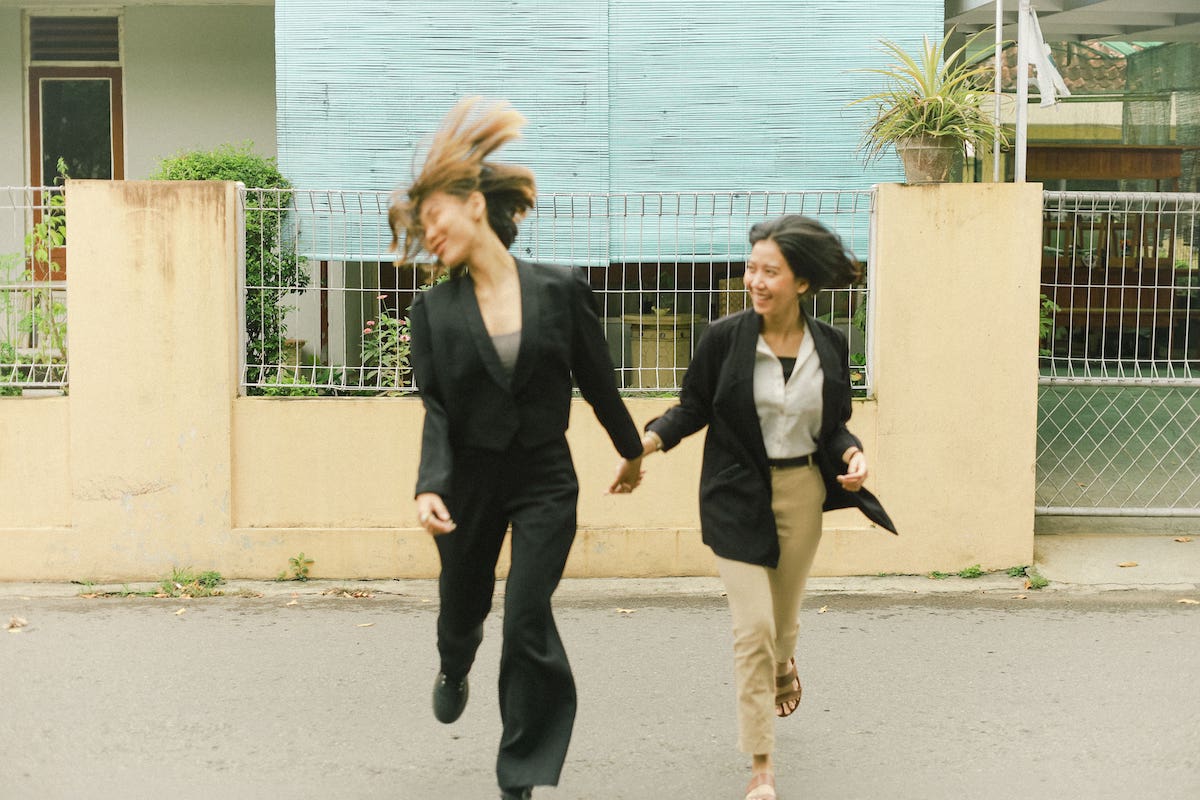 Alternative fashion photography is an unusual, ever-shifting offshoot of street fashion photography. It concerns everything that doesn't fit the mainstream. Due to the quickly changing world of fashion, meaning that something can be considered alternative and quickly switch to another subgenre as it gains popularity.
Grunge and hip-hop look used to be considered alternatives in the early- to mid-2000s but are now in demand. There's no single style or subculture that stands out as alternative. If there would be, it likely already became mainstream.
Alternative fashion photography isn't done by large fashion magazines. It's usually featured online by street-style blogs documenting emerging trends as they evolve and develop.
What's next? Explore high fashion photography
Now you have an introduction to all types of fashion photography. What style suits you best?
Break into the world of fashion photography with our complete guide and experiment with these subgenres until you find your own.
Explore high fashion photography for tips and tricks of the subgenre.
What are the 4 different types of fashion photography?
The four main types of fashion photography are:

1. High fashion,
2. editorial,
3. street fashion, and
4. catalog photography.
What are the different types of fashion photography?
Fashion photography can be sorted into:

high fashion,
editorial,
lookbooks,
street fashion,
alternative,
catalog,
runway,
glamor,
and advertising shots.
What are glamor shots?
Glamor shots are fashion portraits that show and enhance the beauty of the model.
Popular listings for rentals