SONY FE 24-70 mm F2.8 GM | Hands-On Review from creators
Hire film gear from local filmmakers.
Hire film gear from local filmmakers.
Product Review: SONY FE 24-70 mm F2.8 GM
1 other
Overview
Specs
Reviews
FAQ
Alternatives
Research
FE 24-70 mm F2.8 GM
Sony
There are some lenses that are simply a must-have gear in every photographer's kit. The Sony 24-70mm f/2.8 GM is one of them, suitable for a variety of creative needs and capable of delivering stellar image quality.
Read this article to discover its key features, pros and cons, comparison to the newer GM II model, and our verdict!
Thinking about what other lenses you might need in your kit? Explore everything about photography optics in our guide to camera equipment.
5
Based upon3 reviews from Wedio members
Effectiveness
5
Usability
5
Value for money
5
Overall rating
5
Is it worth it?
Yes
It's a must-have lens for photographers covering events and is primarily designed for full-frame mirrorless systems. You can shoot portraits and landscapes at ease with this lens as well.
No
If you're looking for something more robust, with in-built stabilization, for instance, you might want to get alternative optics. Discover 3 other lenses with the same focal range at the end of this article.
The Sony FE 24-70mm GM is a wide-angle to the short telephoto lens with superior G Master optics, a sturdy physical construction, and a bright f/2.8 constant maximum aperture that keeps performance constant from wide-angle to telephoto focal length settings and also helps with better selective focus control.
It is a flexible "walkaround" lens that works well with Sony's 7 full-frame camera models. Due to its wide maximum aperture, it makes excellent use in low light conditions and is great for separating subjects from distracting backgrounds.
Pros
Oustanding central sharpness
Snappy and quiet autofocus response
Refined handling and quality build
SONY FE 24-70 mm F2.8 GM vs. Sony FE 24-70mm f/2.8 GM II
SONY FE 24-70 mm F2.8 GM
Sony FE 24-70mm f/2.8 GM II
Angle of view
84° to 34°
84° to 34°
Max magnification
0.24x
0.32x
Min focus distance
38cm
21cm
Image stabilization
No
No
Length at max extension
167 mm
152 mm
Show more
SONY FE 24-70 mm F2.8 GM Review

Build and ergonomics
The Sony GM lens is well constructed and is undoubtedly targeted at professionals. The exceptionally sturdy lens body has a dust- and moisture-resistant construction as its foundation. Even when fully stretched, the inner lens tube is rigid. The zoom and focus ring both work without a hitch.
The standard front and end caps, a cylindrical lens hood, and a stylish, semi-rigid carrying pouch with a shoulder strap and zip closures are all included with the lens.
The well-built metal hood attaches with a bayonet attachment and has a locking mechanism that secures it in place while facilitating removal when necessary.
Three aspherical elements, including a newly created, incredibly precise XA (extreme aspherical) element, are used in the construction of the 24-70mm F2.8 GM. They help reduce aberration and provide the highest resolution across the entire zoom and aperture ranges as well as from corner to corner of all image files.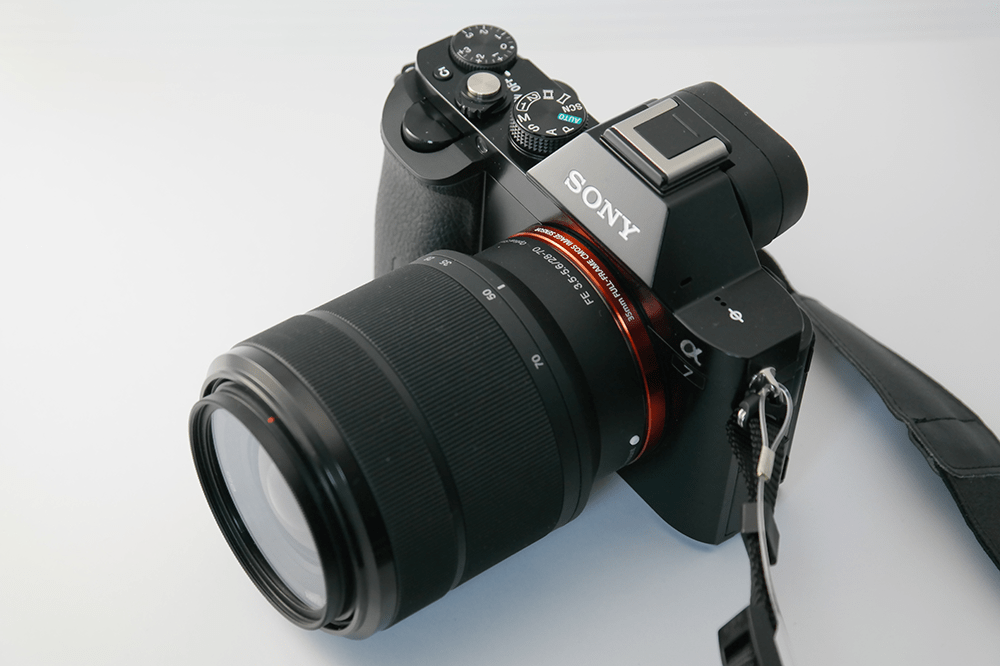 Performance
The image quality is outstanding from corner to corner at all focal lengths and apertures with this lens, making sharpness unquestionably its strongest suit.
The AF motor is quick, and distortion is within control. At the ideal distance and focal length, the bokeh can be superb and can produce pleasing effects for informal portraits or close-ups.
Bright f/2.8 maximum aperture improves selective focus control and keeps performance constant from wide-angle to telephoto focal length positions.
To reduce flare and ghosting, Sony applied its Advanced Nano AR Coating to specific parts of the lens. The lens's iris diaphragm has nine blades and closes to create a smooth circular aperture that renders out-of-focus parts of scenes smoothly.
Drive Direct Internal focus mechanism and Super Sonic wave AF motor deliver rapid, quiet, and accurate autofocus performance, as well as help with more natural, intuitive manual focus control.
Additionally, an ED (Extra-low-Dispersion) glass element and a Super ED glass element minimize chromatic aberration while increasing resolution and bokeh without any unnatural coloring.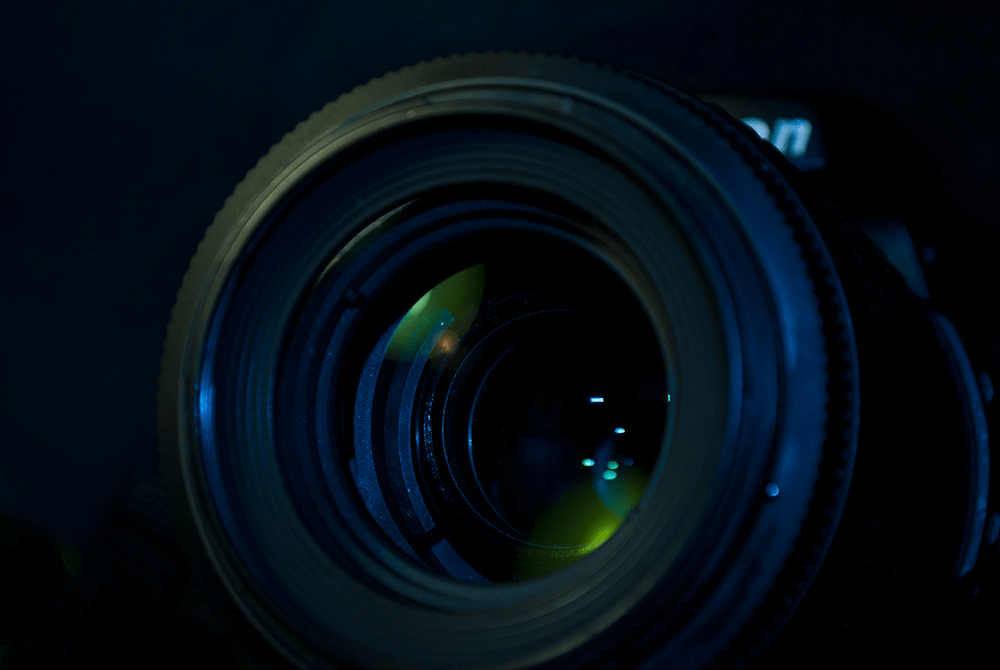 Final verdict: Who should get the Sony FE 24-70mm f/2.8 GM?
The Sony FE 24-70mm f/2.8 GM spans angles of view between a moderate wide-angle and short telephoto, and is primarily intended for Sony's "full frame" 7 cameras, but not only that: it can also be used with cameras with APS-C sized sensors. Because of this, the Sony 24-70mm GM makes a flexible option for everyday photography and a good choice for travelers looking for a general-purpose "walk-around" lens.

This Sony lens is perfect for use with selective focus control in low light due to its constant, quick f/2.8 maximum aperture. It would be great for event photography because of the similar qualities, especially for capturing groups of people. Landscape photography could also make use of wider angles of view.
What creators like
Perfeckt optik til all around skydning giver et virkeligt flot og levende billede.
Show more
What creators don't like
Show more
Frequently Asked Questions
Is the SONY FE 24-70 mm F2.8 GM worth it?
The Sony FE 24-70mm is a flexible "walkaround" lens that works well with Sony's 7 "full frame" camera models. Due to its wide maximum aperture, it is excellent for usage in low light and for separating subjects from eye-catching backgrounds.
Does SONY FE 24-70 mm F2.8 GM have stabilization?
No, the Sony FE 24-70mm f/2.8 GM doesn't have stabilization.
When did the Sony 24 70 come out?
The Sony FE 24-70mm f/2.8 GM was initially released in 2016.
Where can I rent the SONY FE 24-70 mm F2.8 GM?
You can rent Sony FE 24-70 mm F2.8 GM through Wedio and other camera rental houses.
Show more
Review by 2 other community members
and
Sony FE 24-70mm f/2.8 GM Alternatives
Sony FE 24-70mm f/2.8 GM II
In every regard, the second iteration of the original GM lens is even better. It has a lot of new features, better handling, and an entirely new optical path all crammed into a smaller, lighter body. Additionally, it comes with a more thorough weather-sealing system, which results in better overall performance, handling, and build quality. Read more
Buy at Wedio
Rent from $28/day
Sigma 24-70 F2.8 DG DN Art
This Sigma 24-70 F2.8 lens is a superb, high-end zoom lens for photographers using either the Sony E-mount or the L-mount. The lens perfectly suits various photography niches including portraits, weddings, events, travel, and street photography thanks to its conventional zoom range on full-frame and big maximum aperture. Read more
Buy at Wedio
Rent from $22/day
Tamron SP 24-70mm f/2.8 Di VC USD G2
This lens is a fast standard zoom that has been updated to provide a broad wide-angle to portrait-length range. It has a robust optical stabilization mechanism, a bright f/2.8 aperture throughout its zoom range, weather resistance and fluorine protection, and a better price than first-party alternatives. Read more
Buy at Wedio
Rent from $21/day
Show more
The research
Why you should trust us
At Wedio, we are on a mission to keep great stories alive. We achieve this by facilitating the sharing of knowledge, tools, and services that help you as a creator craft better stories. Today we help 100,000+ monthly creators become better — together. We believe in the power of the community. Instead of gathering product reviews from one creator, we involve hundreds of creators, and create both video- and written reviews. In that way, we present the essence of the collective rather than one opinion.
How we tested this product
We used a mixed-method design. Our qualitative video reviews, were created by hand-picked Wedio members. We shipped the product to them, they tried it for at least 30 days in real-life projects, and then they did an honest video review. Our quantitative written reviews, were collected from Wedio Renters and Lenders. When renters have rented the product, they have the option to leave a product review. When lenders create a product listing, they have the option to share their thoughts on the product itself.
How we fund this review
In order to keep delivering the best possible reviews for creatives, we have four different revenue streams. This includes (1) commissions from our short-term rentals (10 % from renters 20% from lenders whenever a rental is happening through Wedio), (2) commissions from our subscriptions (we get paid by our retail partners to deliver an order), (3) commissions from brands delivering products, and (4) commissions from affiliate links to other partners (such as retail partners, software, and other creative tools).
Limitations
Even though we try to be as unbiased as possible, we still want to address two limitations of this review. First, our lenders can be affected by the "Endowment effect" when reviewing their gear. They would potentially rate their product higher than they would have done if they rented the product — just because they own the product themself. Second, there is the potential of instructors experiencing "Confirmation bias" when reviewing a product. If they received the product from us, they might have a tendency to look for all the advantages and good things about the product because they want to please Wedio and the product brand. To overcome this limitation, we strictly guide our instructors to be as objective as possible — a low rating is as valuable to us as a high rating. The review aims to guide other creators in the choice of gear.
Get a Sony FE 24-70mm GM
https://www.imaging-resource.com/reviews/zproducts/sony24-70f28fegmii/ZY-PSHOT-24-70-GM-II-BEAUTY-LG.JPG
USD
Buy new
https://amzn.to/3UskfWD
1698
Rent from
https://www.wedio.com/en/search?q=SONY%20FE%2024-70%20mm%20F2.8%20GM
19
Popular listings for rentals