Shure sm7B Review: High Quality & Versatility Are the Names of the Game
Hire film gear from local filmmakers.
Hire film gear from local filmmakers.
In this review, we will explain everything you need to know about this microphone.
Shure SM7B is famed in the world of microphones. It's used by many professionals thanks to its high quality and reliabile audio.
Are you interested in other gear than just microphones? Learn about camera equipment and step up your game.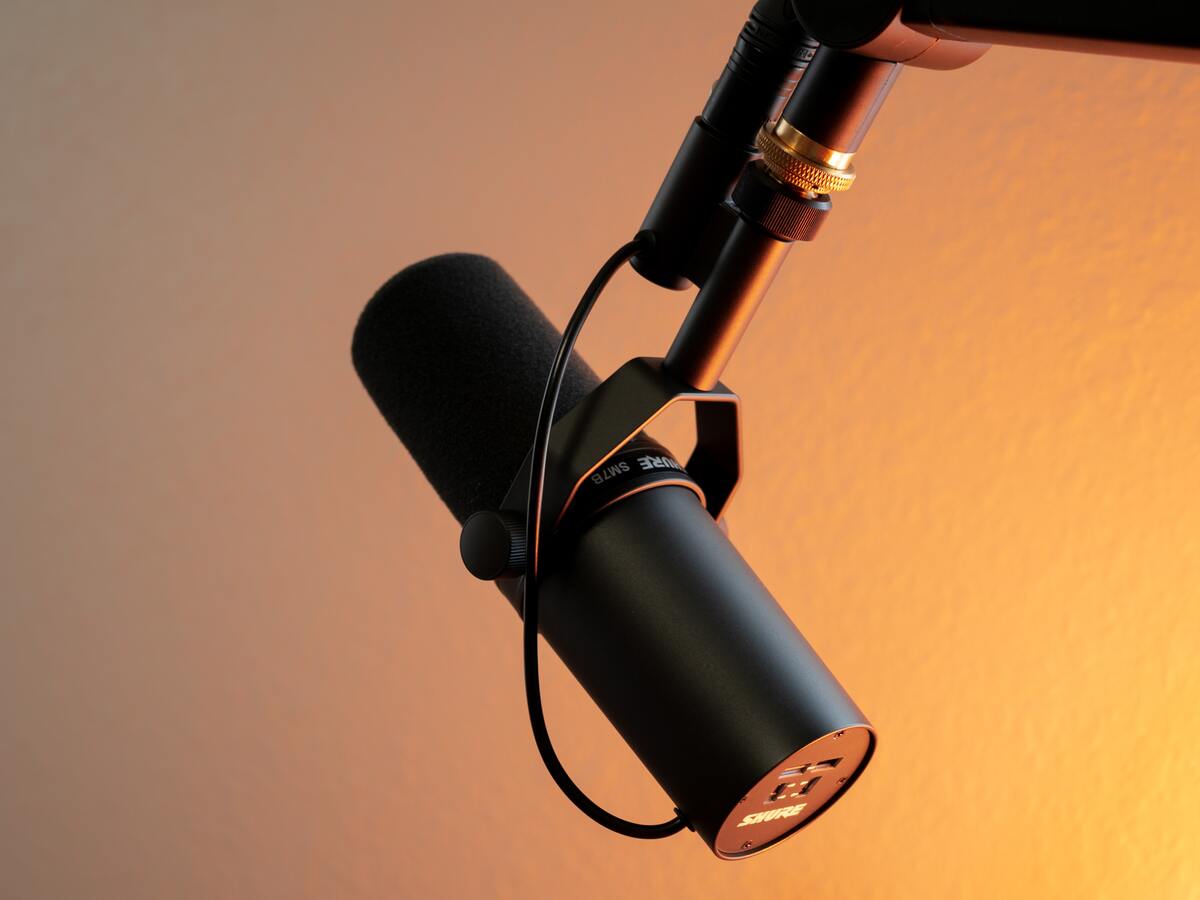 Shure SM7B key specs
Type: Dynamic
Frequency response: 50 to 20,000 Hz
Polar pattern: Cardioid
Impedance: 150 ohms
Hum Pickup: 11 dB
Switches: HPF / Low cut filter, Mid frequency boost
Connection: 3-pin XLR
Net Weight: 765g
Length: 19 cm
Width: 10cm
Recording pattern in the Shure SM7B
Shure SM7B has a cardioid (heart-shaped) polar pattern. This means that the microphone only picks up sounds from directly in front of it, while other noises are ignored.
Shure SM7B's polar pattern helps you record only the sounds you want to record while eliminating unwanted hum and noise.
Compared to condenser microphones, which are less sturdy and more sensitive, the SM7B is less responsive to loud noises.
This is why the SM7B is embraced by podcasters and in radio settings. You don't want to record every individual sound, including breathing and air conditioning, but only your guests.
The sound quality in the Shure SM7B
Shure SM7B is a consistent and high-quality microphone.
Even if you are not in the best environment for recording, you can rely on SM7B to deliver excellent sound.
The sound is clean, smooth, and crisp. Depending on the frequency, you will get a slightly different version.
We preferred the default flat frequency, but you can choose to use the bass roll-off or presence boost frequencies too. This depends on the environment and the effect you want to achieve.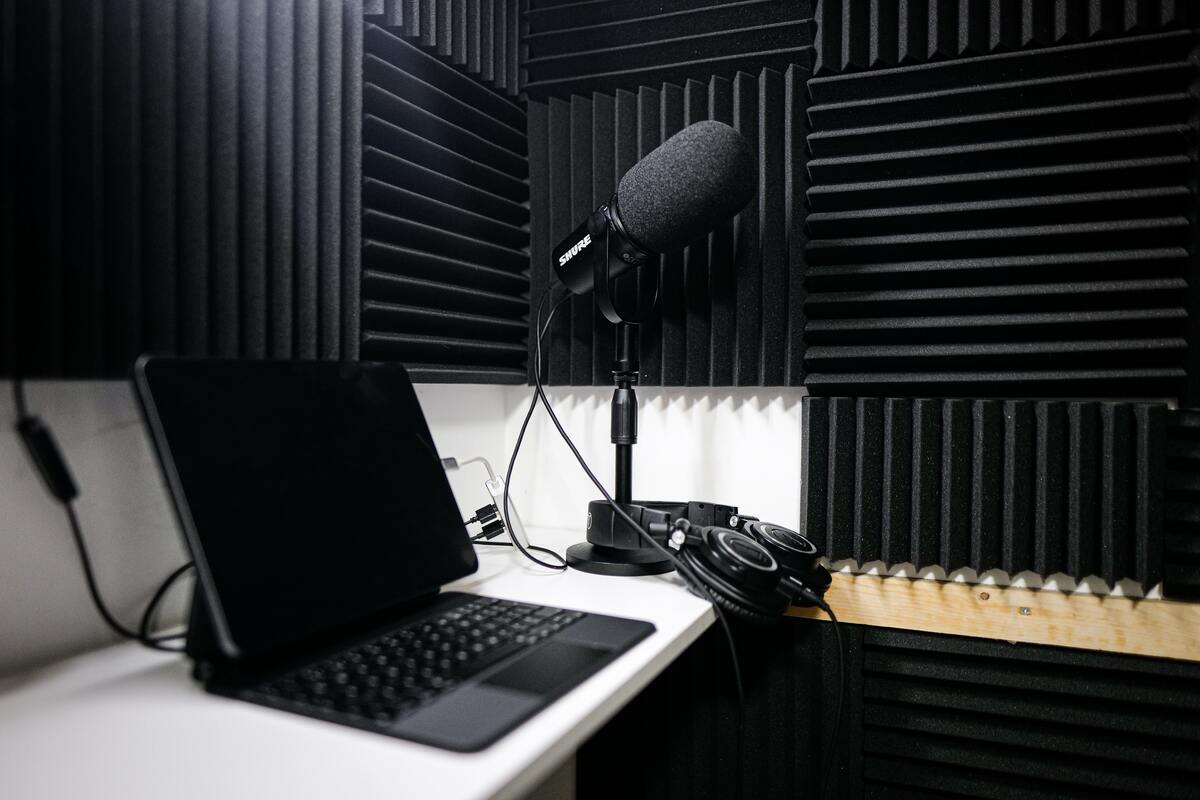 Shure SM7b's ease of use and design
This is another reason why Shure SM7B is so popular among audio equipment. It is easy to use, so even inexperienced people do not have a hard time setting everything up and using it.
Shure SM7B has a premium-made construction. Shure offers high-standard builds, and this one is no exception. The back of the mic provides two switches that allow you to change the frequency ranges.
You can also see a graphical illustration changing depending on which switch you use. This helps to manage your sounds simply.
The microphone has a steel housing, and it has a durable feeling. You do not have to worry about fragility with SM7B, that is for sure.
What equipment do you need with Shure SM7B?
You can use Shure SM7B with any equipment using the standard XLR cable.
Additionally, the mic has an integrated pop filter that is very sufficient. In most cases you do not have to use an external pop filter.
But, Shure SM7B needs a lot of clean gain for the best audio signal. So make sure you have a sufficient preamp!
Shure SM7b: Pros and cons
Let's take a look at the biggest pros and cons of this microphone.
Advantages
High-quality sound
Sturdy build
Useful on-mic filtering
Reliable, consistent results
Suitable for both vocals and instruments
Great for broadcasts, radio, podcasts
Disadvantages
Needs a sufficient preamp or mixer
Not as crispy as condenser microphones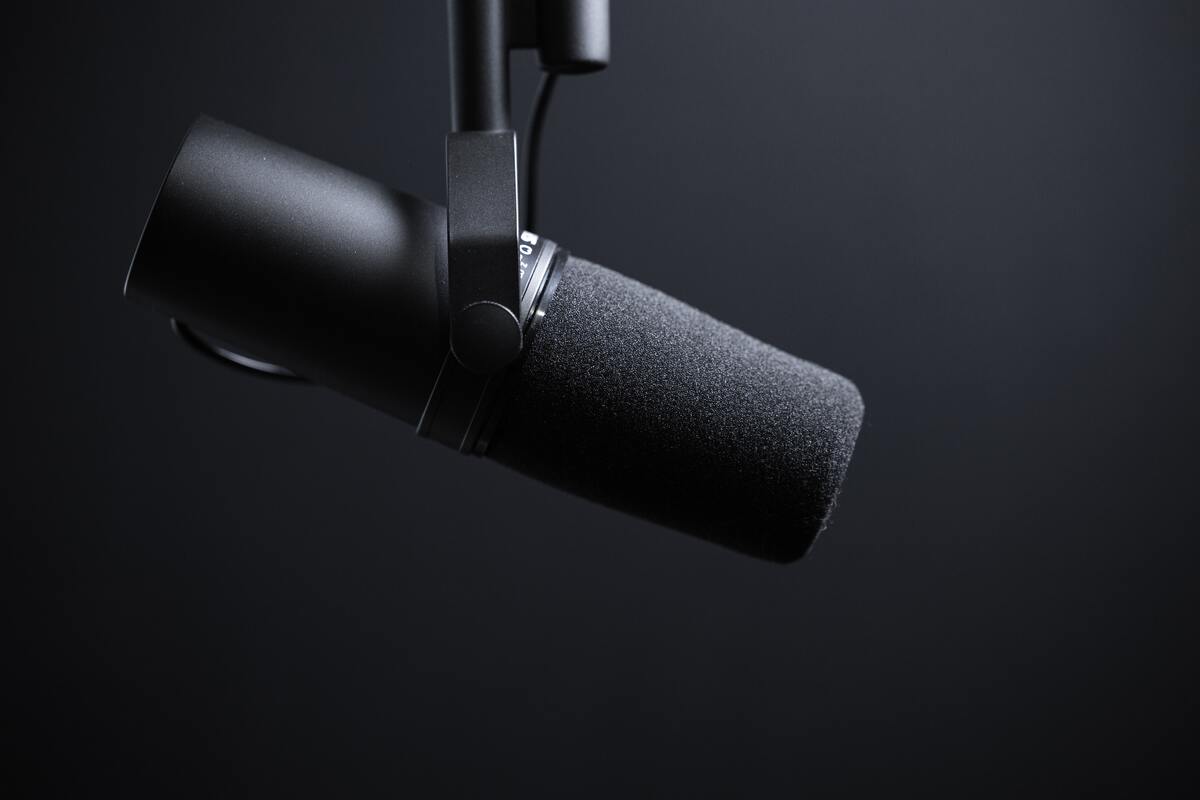 Final verdict: Who should get the Shure SM7B?
In conclusion, Shure SM7B is a high-quality and simple-to-use dynamic microphone. It offers a durable design and consistent sound.
If you want versatility, this is definitely a go-to mic. It's a great option for podcast-type situations, but also for solo vocals.
Additionally, the price tag is very affordable compared to the more high-end condenser microphones. The price moves around $400.
Rent or subscribe to a Shure SM7B
Now you understand what the Shure SM7B is all about.
There are many solid choices among microphones. Imagine a world where you don't have to buy a special microphone for all your different needs.
Wouldn't that be perfect? Well, now you can do that!
Rent or subscribe to the best available microphones on Wedio.
Camera Rental: Save Money with Wedio
5sHshmF1n_Y
Rent Camera Gear: Access Pro Equipment
qqHXJy6AWlc
Camera Hire: Take Your Production to The Next Level
71PttfqWPXk
FAQ
When did the Shure SM7B come out?
Shure SM7B came out in 2001. The original SM7 came out in 1973.
What type of microphone is the Shure SM7B?
Shure SM7B is a dynamic cardioid moving coil microphone. It has a natural sound with a flat frequency.
Why is the Shure SM7B so popular?
Shure SM7B is one of the most popular microphones because of its high quality, durability, and reliability. SM7B is an affordable dynamic mic with great sound.
Is the Shure SM7B worth it?
Yes. SM7B offers a lot of versatility, and it is great for vocals and podcast-like situations. It is also very affordable compared to more high-end microphones.
Popular listings for rentals