First Comes Pre-production: Learn Everything That Goes Down Here
Hire film gear from local filmmakers.
Hire film gear from local filmmakers.
Have you ever wondered about how a film actually becomes a film? How much work does it take, not only to shoot the scenes but all the work and effort before-hand?
Pre-production, that's what the work before shooting is called.
It's everything from choosing your crew to locating the venue, casting actors, arranging for equipment, and so much more.
If you want to learn about pre-production and how to manage it, you should keep on reading.
Just getting started? Begin your journey by learning the filmmaking fundamentals.
What is pre-production in films?
Pre-production in films is the process of planning almost everything that's involved in a movie before shooting.
The pre-production ends when the planning is ending, and then the production of the film will start.
I'm gonna write down some bullet points, so you understand what's included in the pre-production process. If you continue reading, I will expand an explanation of the bullet point further down in the article.
Pre-production definition
Build your script
Breakdown your script
Hire key department heads
Storyboard and shot list the scenes
Design costumes and production set
Complete the budget
Find your location and secure it
Arrange for equipment rentals
Cast your crew and actors
Get permits and buy insurance
finalize the pre-production stage
Plan the shooting days
Rehearsal
To help you along, pick up your free pre-production checklist here.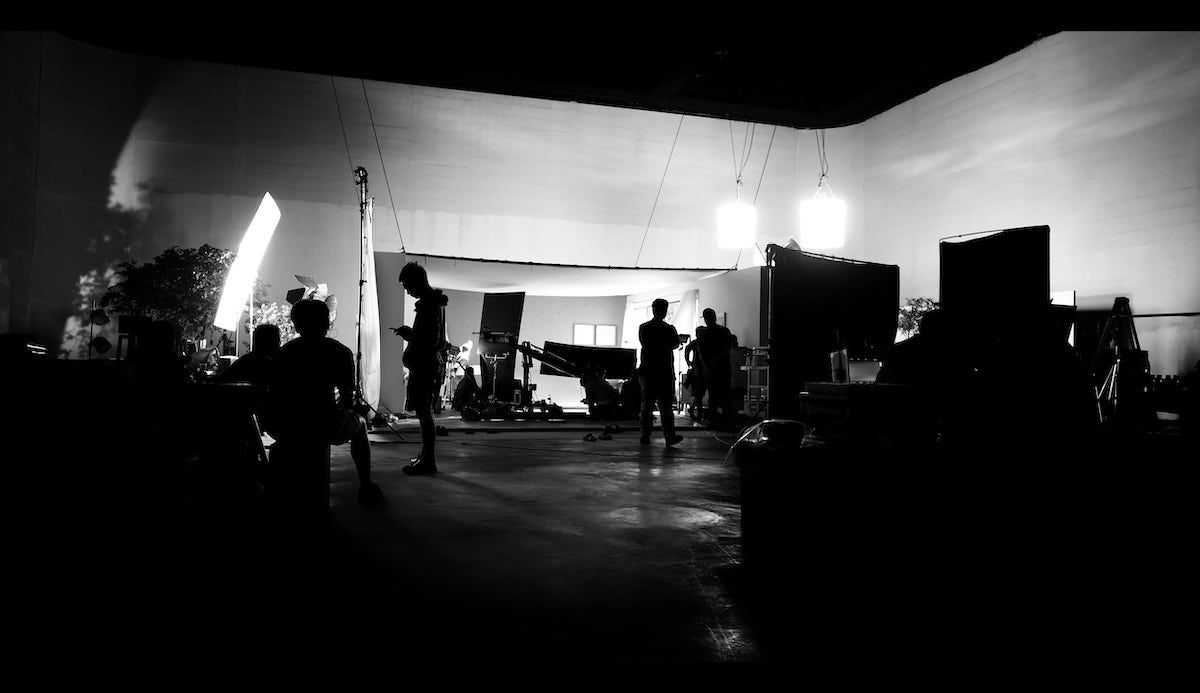 Why is pre-production important in filmmaking?
So why is pre-production in filmmaking important?
Pre-production allows you to organize everything you need before you start filming. It lets you get a sense of how much everything will cost what you can let yourself get with the available budget.
If your pre-production is effective, you will save a lot of money, and most importantly, the time during the film's shooting. Another thing is that your project will go a lot smoother, resulting in better communication between you and the people involved in the movie.
These two things are the most limited resources in the film industry, which is why pre-production is so important.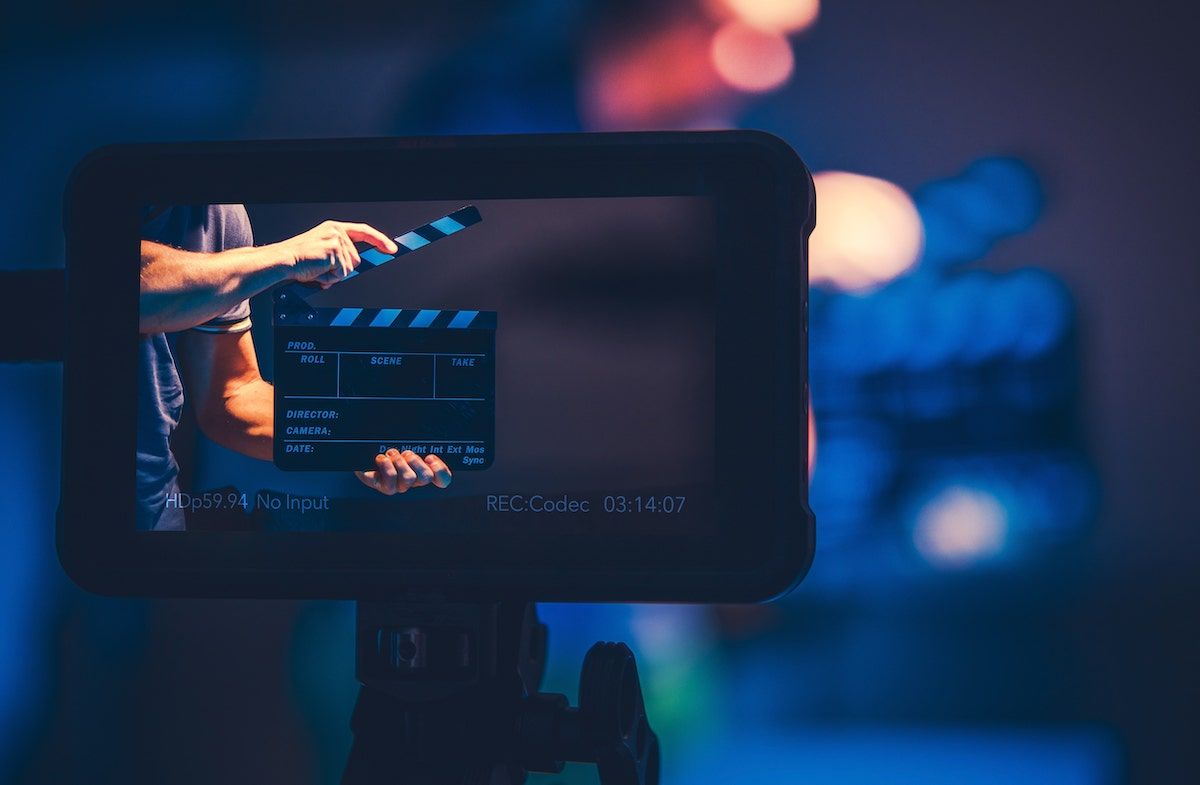 The 7 elements of pre-production
As promised, here are the expanded explanations of the 7 elements that are crucial in the pre-production stage.
1. Build your story
The first thing you need to do is build your story.
Write it all down, do some research that will give your story its backbone. Find experts in the field browse through journals to look up new scholars who might be able to offer another angle to what you had in mind. Look into similar or related productions.
Do you have a unique perspective?
You will need something that captures the audience, a story that says something different than other stories.
To make a film means that you feel the need to tell a story, so write it down, build it up piece by piece, and make sure it's something that captures the audience.
2. Breakdown your script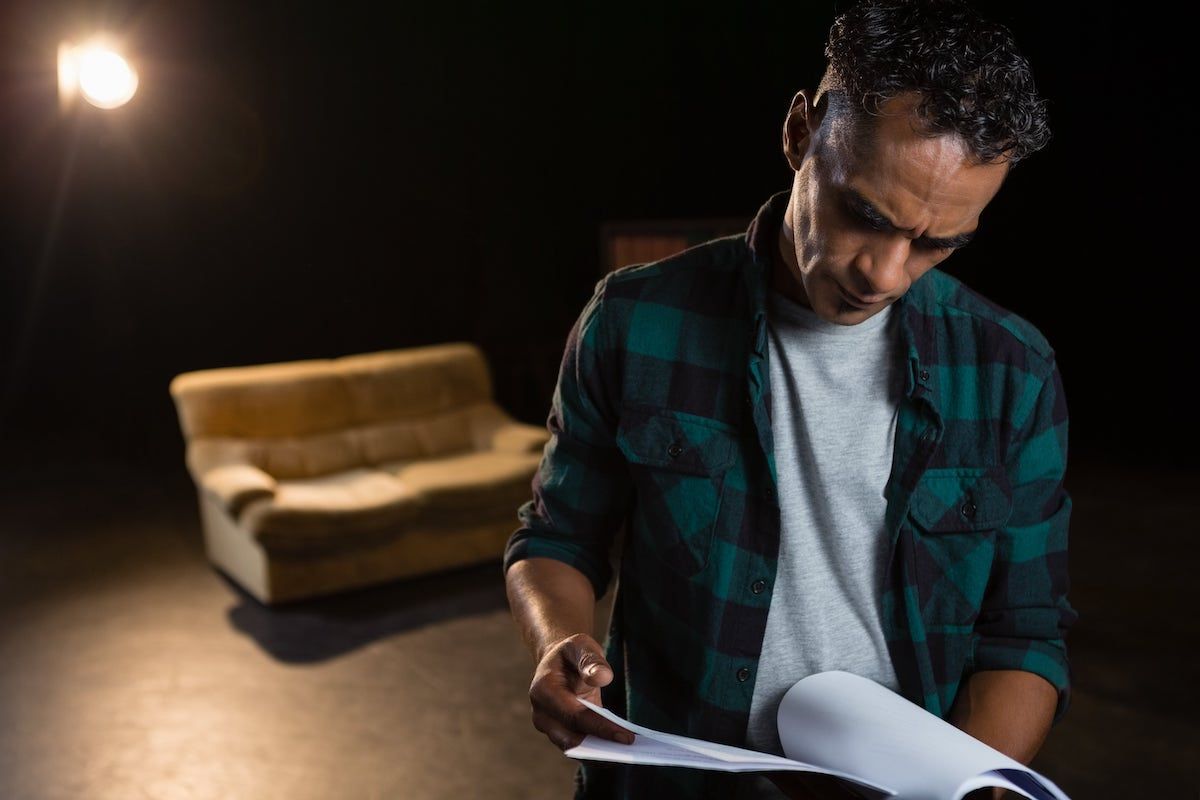 If you're working with a script, an outline for a commercial, or anything else, you will need to finalize everything before the stage of production.
When you have figured out that everything is in place, the script breakdown begins. That means the list of everything you'll need for your production once shooting.
Your script will need to be revised several times. It doesn't matter if the script's writer is the best; it will still likely go through several iterations before getting anywhere near being filmed.
But this is a good thing!
It will make you more aware of what doesn't work and what you need to get rid of. The tighter and more analyzed the script is before shooting, the more likely everything will run smoothly once you move to production.
3. Design costumes and production set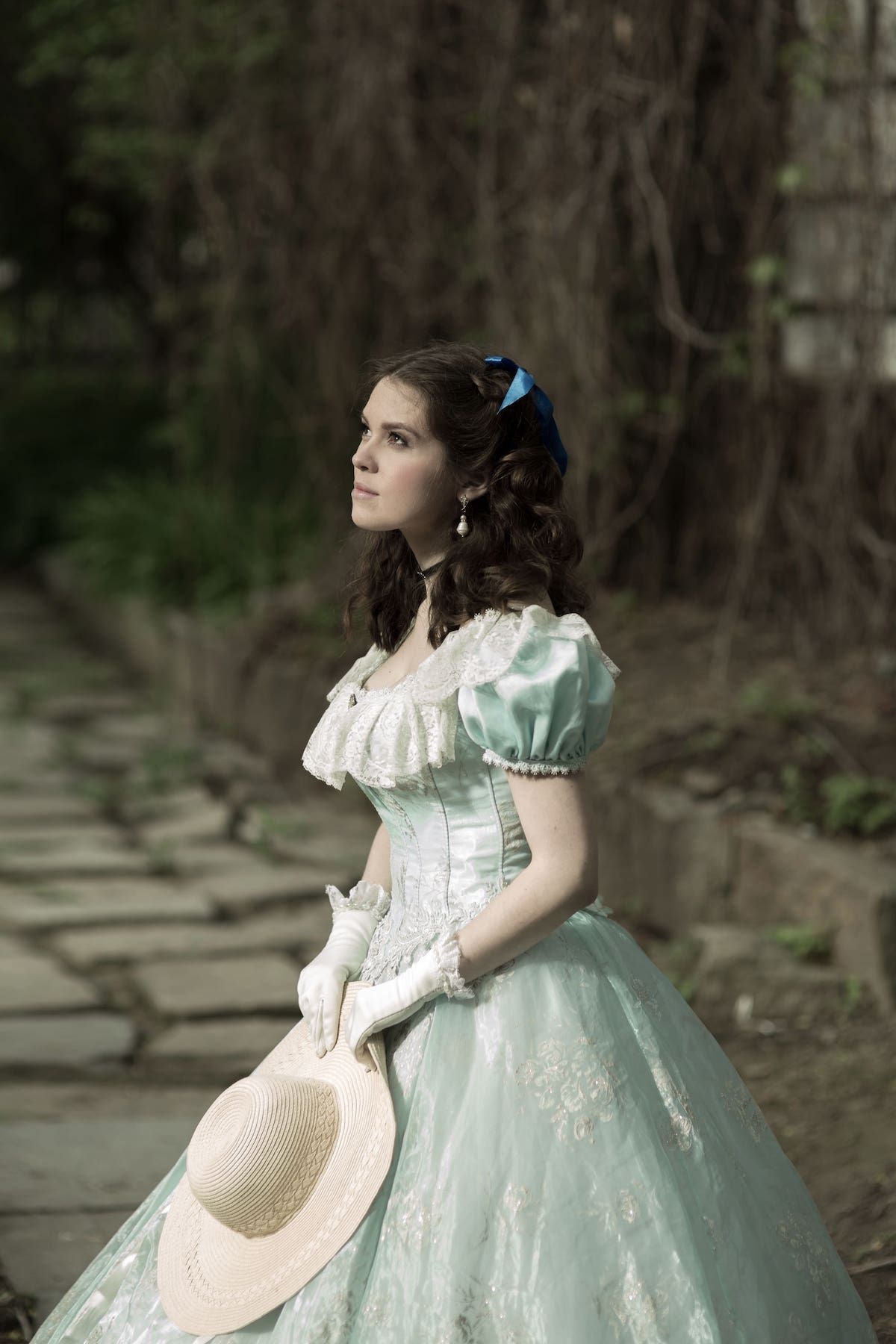 So, one other thing you'll need to complete the pre-production is a costume designer and a production set.
If you have the budget, you should hire a costume designer with some experience who will understand exactly what you need.
It's essential to discuss colors and textures with the costume designer, the production design department, the director, the director of photography, and the make-up and hair department.
If you include all of them in your thoughts, you will have a better chance to encounter no misunderstandings, everybody will understand each other, which ensures a smoother production for the film.
The costume designers will need fitting appointments as soon as possible, so you should have your cast ready when hiring a costume designer.
Keep in mind that something can go wrong with the costumes, for example, an actor spilling ketchup on the costume, so try to have as many backup costumes ready.
Each department usually works with the line producer/production manager to explain what they need to execute the director's vision. This planning will include location scouting, securing permits, creating a shot list, storyboards, and figuring out props and equipment.
When you have explained your needs, the production manager will see if the budget fits your needs.
Keep in mind that you may need to rewrite some scenes and remove settings or prop to fit your budget.
4. Figure out financing and budgeting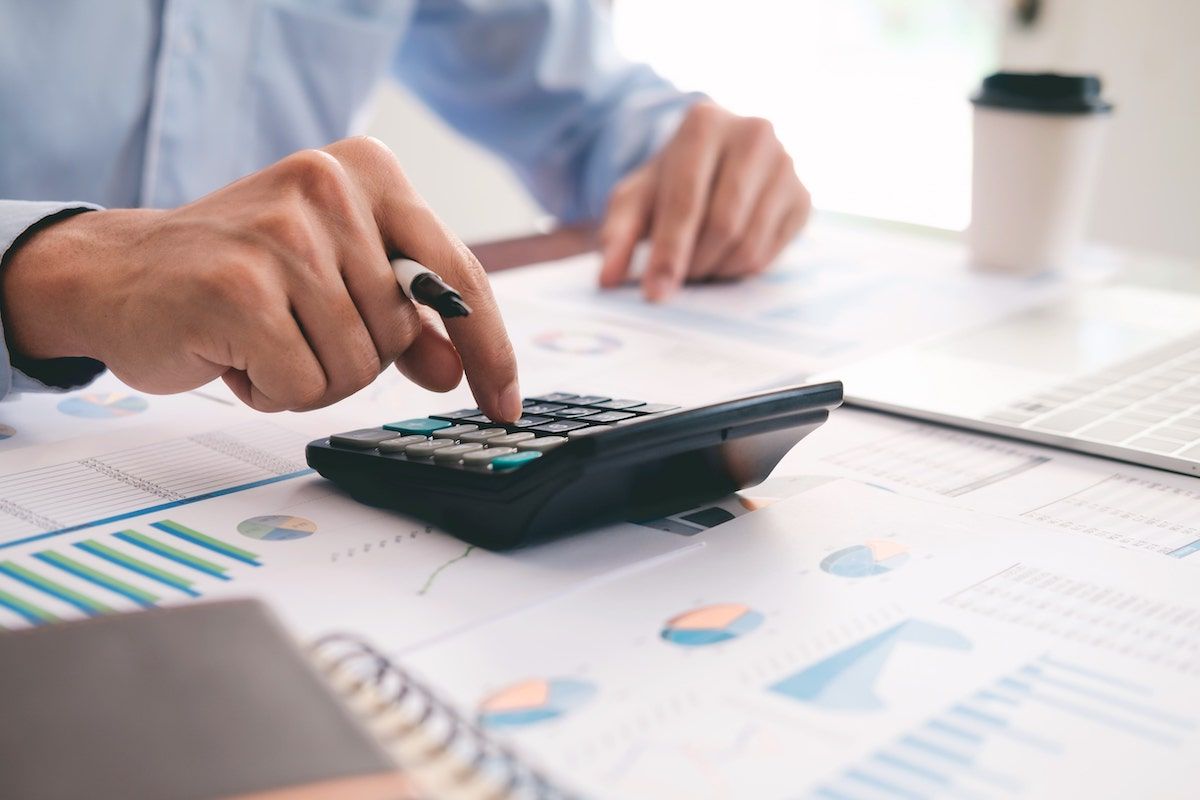 So, once you have figured out how much the logistical elements will cost you, it's time to figure out how you can achieve the film's vision with the resources you have available.
Sit down, concentrate, and start researching the costs of everything; you will need to figure out which funds to allocate where.
5. Scout your production crew and talent
Now it's time to choose your production crew and talents.
You will need to hire a director, a first assistant director, a production manager, a director of photography, a casting director, a production designer, and a costume designer.
When the pre-production moves further, an expansion of the departments will happen, and your crew will be filled out.
According to your script breakdown and the director's notes, the casting director will be responsible for auditioning talents for the roles.
If your budget can handle it, you should hire people with experience in the industry.
6. Finalize the pre-production stage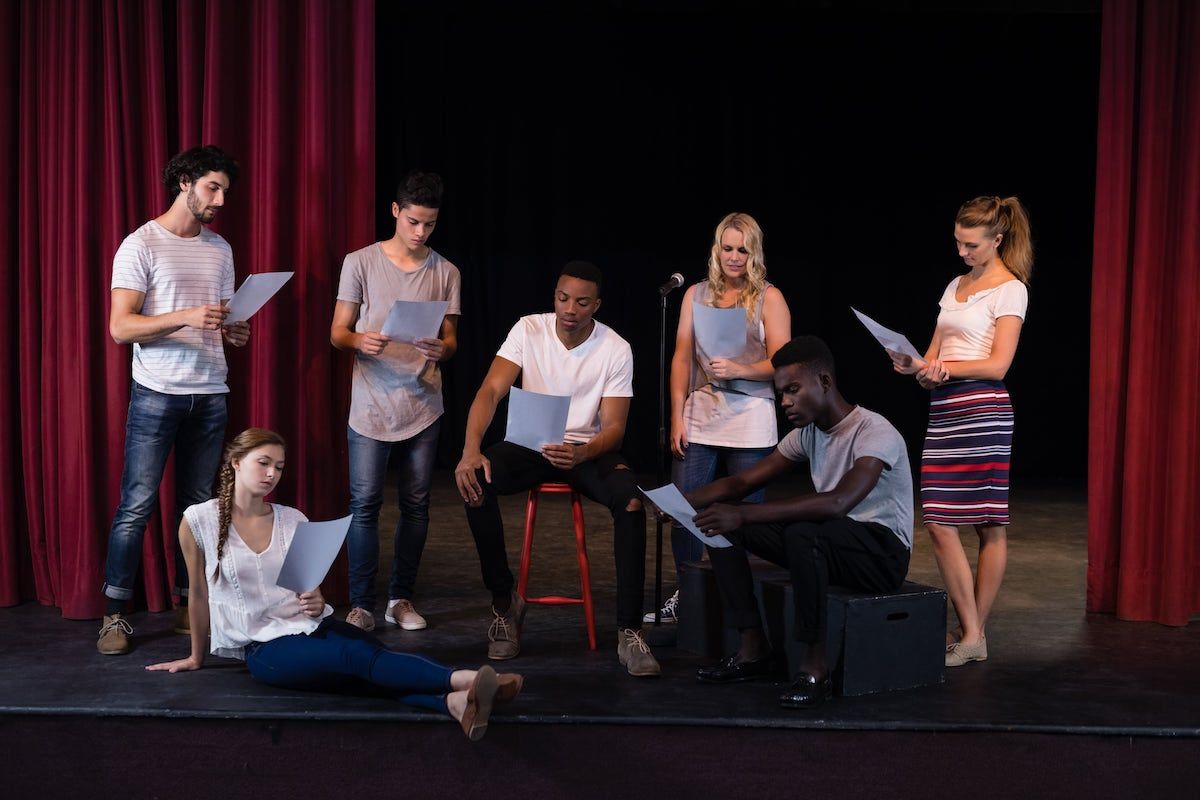 When you have reached this point, it's time to finalize the pre-production stage.
The cameras should be ready to roll.
The actors for the different roles are cast, permits for the location have been secured, you've hired your crew and arranged for equipment rentals.
Make sure everything is in order so there will be no hick-ups. Remember, time is money in this industry.
7. Rehearse, rehearse
Now, there's only one thing left to do, rehearse!
You should rehearse with the cast at the end of the pre-production phase and before your film shoot begins.
Try to figure out the emotional and physical logistics for each scene. Maybe you should do a table read with all the leading roles to see how the whole script works and the chemistry between your actors.
In the meantime, your department heads should head into the final prepping stages; together with the production coordinator, they will ensure that everything is in place.
When everything is ready, it's time to send out the schedule to the whole cast and your crew for every shoot day during filming.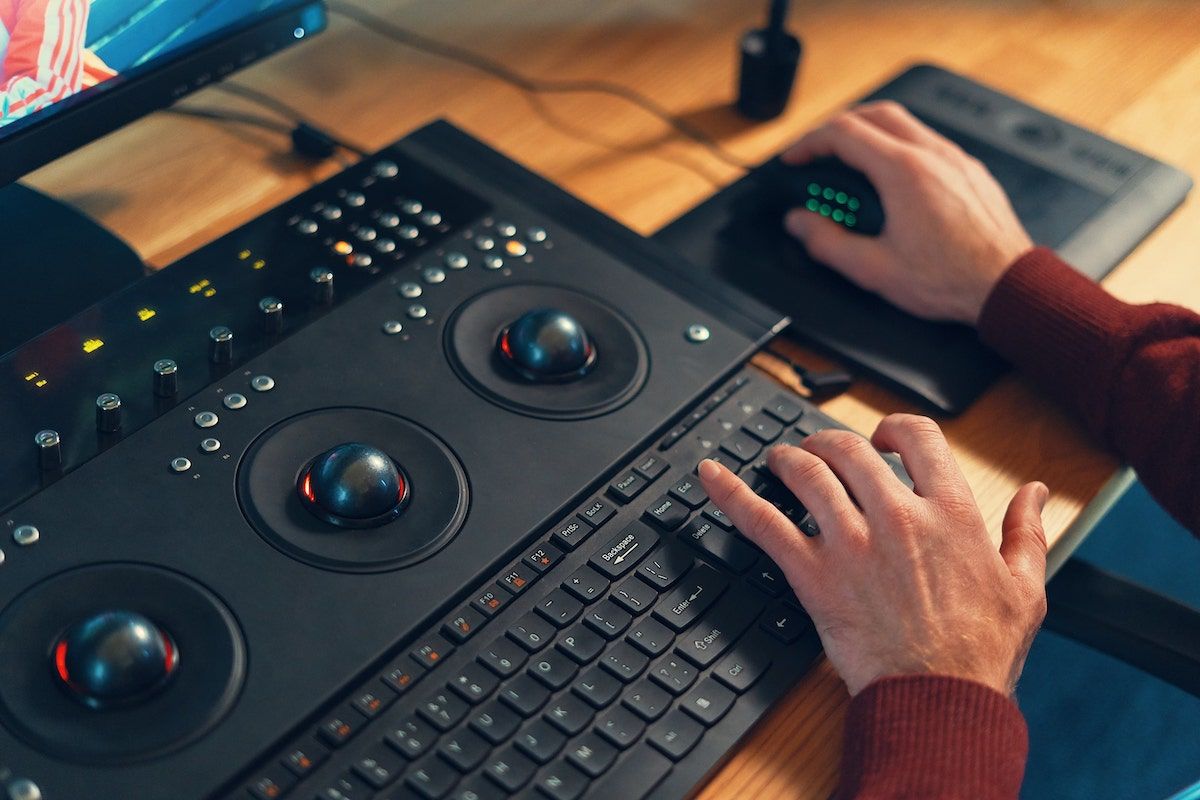 Learn the process of post-production
If I've done my job right, you now have a pretty concise idea about what happens in pre-production.
Is that a nod?
Pre-production isn't the only filmmaking process, however. Learn everything you need to know about post-production here.
What is pre-production in films?
Pre-production includes all the brainstorming and planning that happens before the cameras start rolling.
How long does pre-production take?
Pre-production should usually take between 90-210 days but it depends on the genre and scale of the film.
Why is pre-production important?
You can never just start shooting a film - there is a lot of work to do before, and it will save you a lot of time and money, if you are prepared for almost anything when you start shooting. That's one of the reasons why pre-production is so important.
What does pre-production mean?
Pre-production includes all the work and planning there is before you start shooting a film.
Popular listings for rentals