Go Denmark! - 15 Brilliant Danes in Photography
Hire film gear from local filmmakers.
Hire film gear from local filmmakers.
Since 1826 and the invention of the first permanent photograph, humanity has become obsessed with capturing what we see around us.
Almost two centuries later, we have more than enough outstanding talents in this field to celebrate their work. So in this article, we take a look at 15 of the best Danish photographers.
If you want to learn photography yourself, you can start your journey by learning the basics of photography.
1. Klaus Thymann
Kicking our list off is a truly adventurous heart, Klaus Thymann. In his portfolio, you will see some brand shoots and editorial work. But his most beloved job is expeditions!
Klaus has traveled around the globe to capture fascinating places on Earth. From dune surfing to diving with whales - he's seen it all!
Most importantly, his photographs are jaw-dropping. Explore our planet like you never have before through the lens of Klaus Thymann.
2. Jan Grarup
Jan Grarup is a special kind of photographer. His main body of work captures people in conflict areas and on the verge of survival.
Through his images, this talented photojournalist tries to bring attention to the people who feel powerless and can't otherwise have their voices heard.
Grarup's work will leave you deeply moved, maybe even speechless. To experience it, visit his website.
3. Trine Søndergaard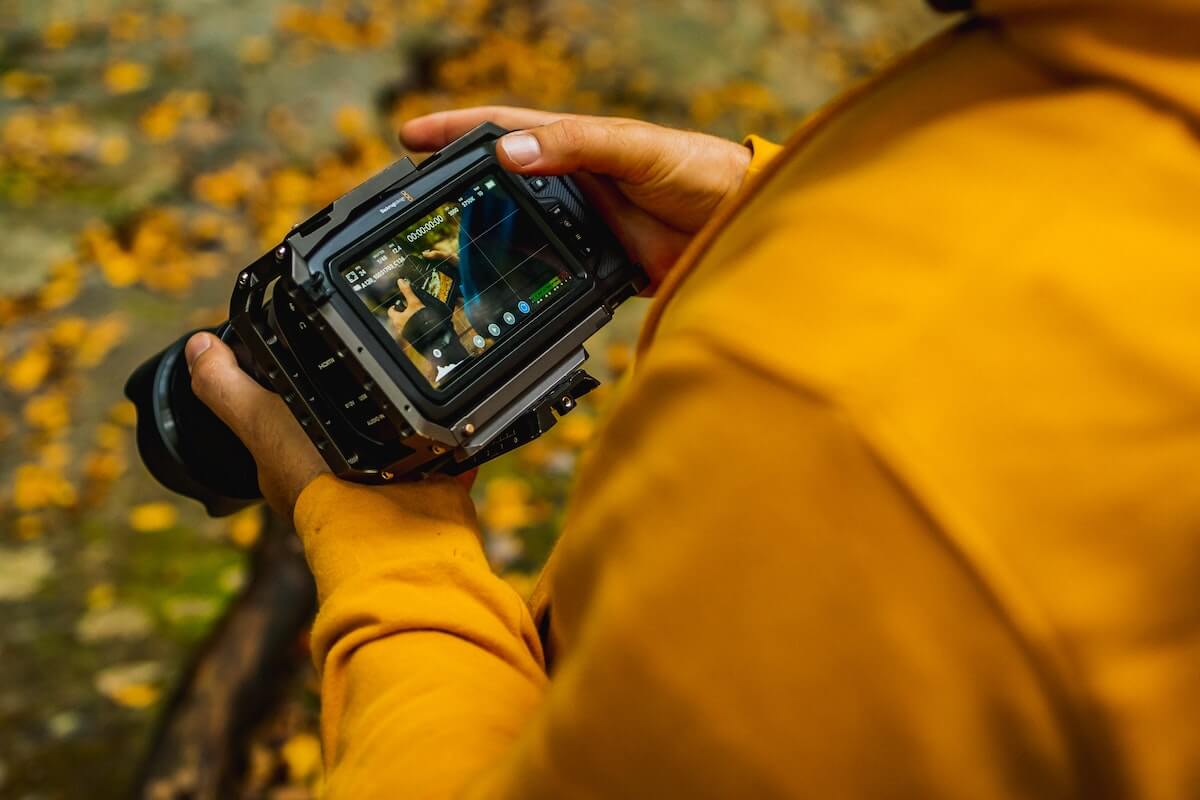 Trine Søndergaard is a Danish photo-based artist whose work you will remember for a long time even after a glance.
Watching her portfolio feels like walking through an art gallery, without exaggeration. Careful minimalistic composition, melancholic motifs, and a dark color palette bring together a sense of poetry rather than just photography.
Trine's gentle work is hard to describe; see it with your own eyes on her website.
4. Mads Nissen
Copenhagen-based Mads Nissen is an essential person to include in any photographer compilation.
He works at Politiken as a photojournalist. And recently, Mads Nissen won the World's Best Press Photo. You might have seen the now-famous image of an 85-year-old Rosa Luzia Lunardi emotionally hugging a nurse through a COVID-19 isolation curtain.
The scene looks heart-warming; the nurse's hands imitate the angel's wings through the curtain. This beautifully sums up Nissen's style. See this and many more photos on Mads's webpage.

5. Chris Opander Tonnesen
Time for some Danish "hygge" because Chris is a lifestyle, interior, and food photographer.
And since he is half Danish, half Swedish, it certainly involves the minimalistic, laconic Scandinavian design. Chris's photos are as delicious as can get - with fresh and vibrant color, unique angles, and approach.
For immense visual pleasure (and some incredible food porn), visit his portfolio below.
6. Nikolaj Thaning Rentzmann
Nicolaj Thaning Rentzmann is the go-to portraitist for Danish celebrities. His mesmerizing work brings out the best in people, whoever is in front of his camera.
Nikolaj worked with household names like Lucas Lynggaard Tønnesen, Clara Rosager, Sandra Kampp, Karoline Hamm, Nikolaj Lie Kass, Danica Curcic and so many more.
His signature Nordic style in coloring and the pleasant grain on photos work like a charm. Check it out on Nikolaj Thaning Rentzmann's official website.

If this is you're a fan of portraits, we have a great set of 9 tips for taking great portraits.
7. Andreas Houmann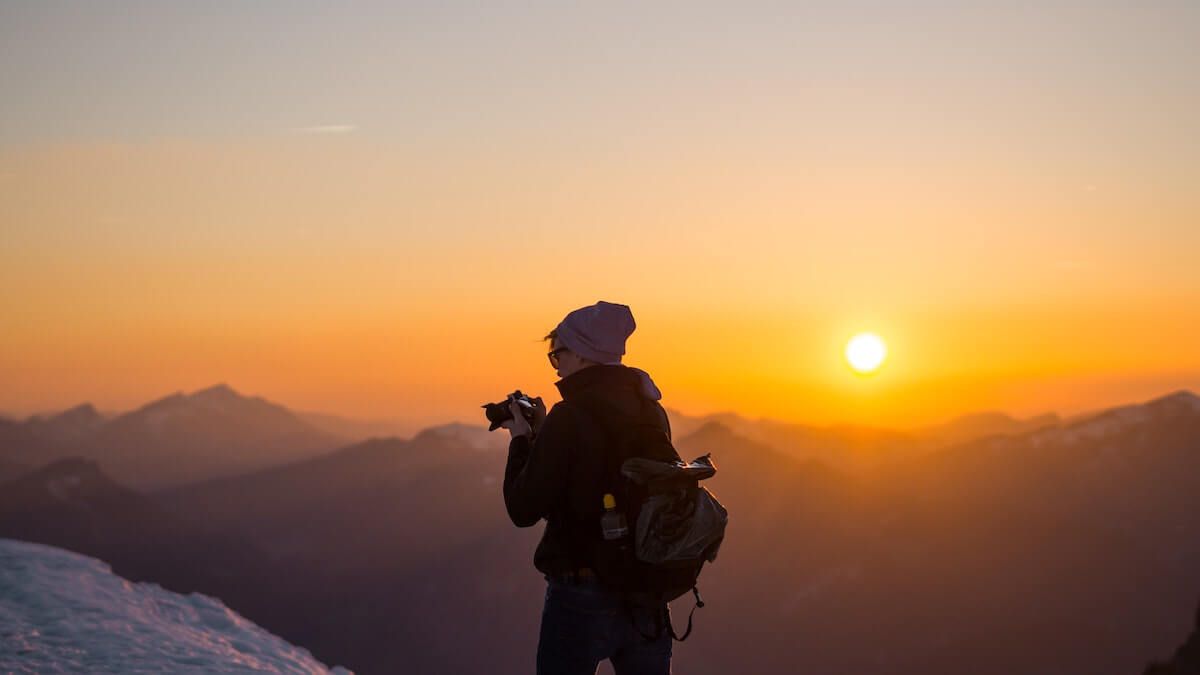 Meet Andreas Houmann, a photo-artist with an unforgettable style. His areas of work range from fashion to nature to portraits to architecture.
Constantly evolving, constantly on the move, Andreas finds inspiration in simple things and tries to capture them in new ways. All of his projects are unique and highlight different aspects of beauty.
Get to know Andreas and his work better on his online portfolio.
8. Rasmus Weng Karlsen
Rasmus Weng Karlsen worked with brands like Zara, IKEA, Harper's Bazar, and Tommy Hilfiger - to name a few.
His commissioned work and personal projects are hard to tell apart because Rasmus always stays true to his unique style. His playful, fun, and candid portrayal of reality.
To see those epic collaborations, visit Rasmus Weng Karlsen's minimalistic portfolio.
9. Torben Eskerod
Every photographer has a preferred medium to work with. For Torben Eskerod it's portrait series.
Numerous galleries worldwide have exhibited his work, including the National Portrait Gallery in London, the Scottish National Portrait Gallery in Edinburgh, the Andy Warhol Museum in Pittsburgh, the Museum of Modern Art in Moskow, and Ny Carlsberg Glyptotek in Copenhagen.
Torben Eskerod is an internationally known and awarded artist; his architectural and portrait studies have almost become classics of modern photography.
Explore the diverse and magical world of Torben Eskerod on his official website.
10. Sarah Green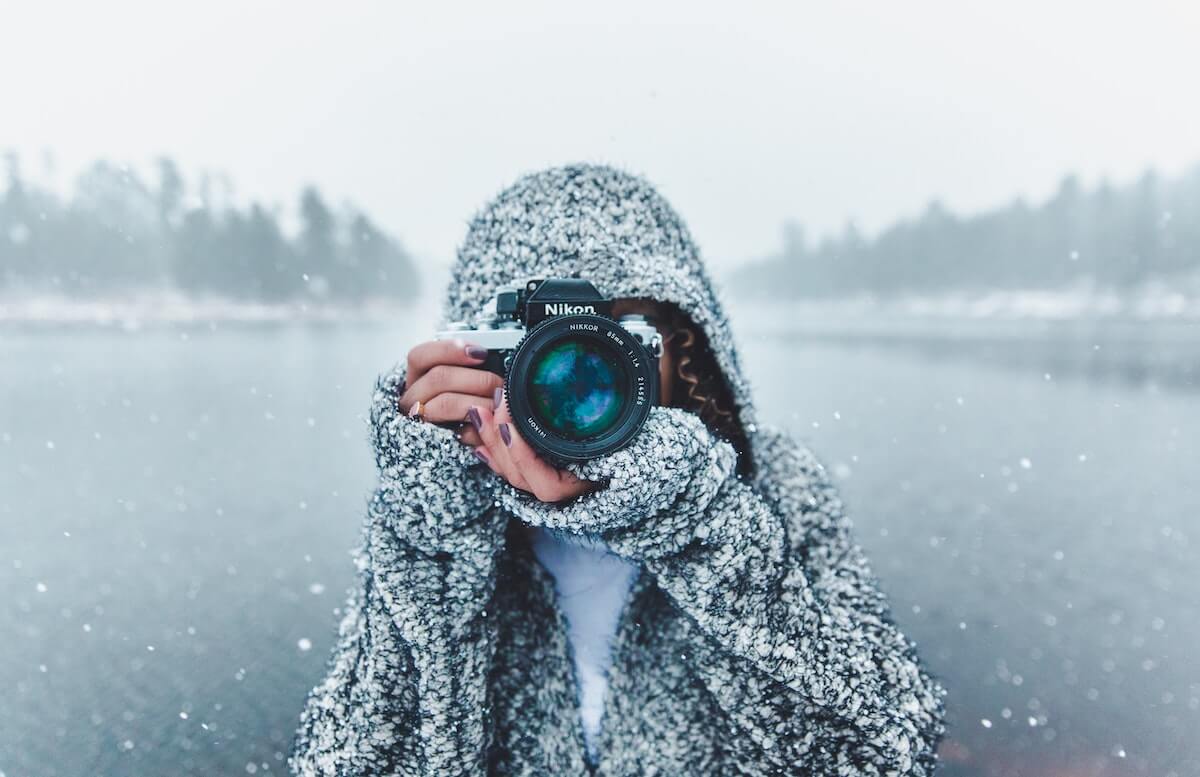 Sarah is a Copenhagen-based content creator. She's an adventurer and a globe-trotter by heart, so her blog, SarahintheGreen, is centered around nature photography worldwide.
For Sarah, everything started with a trip to Greenland back in 2014, which took of her two passions - nature photography and blogging.
Today, she has traveled worldwide to capture the most stunning national parks, beaches, forests, hike destinations, and road trip routes. Join Sarah on her worldwide journey on her blog below.

11. Henrik Adamsen
Harnessing and framing the essential of the story that plays out in front of my lens is what drives and motivates me.

This is how Henrik Adamsen himself describes his creative process and its outcome.
This Dane is a fashion and beauty photographer with a background in retouching and graphic design. Henrik has an eye for detail and aestheticism.
Be sure that anything he puts out is front-page ready!
Visit Henrik Adamsen's website to see his charming work.
12. Klaus Bo
Visiting Klaus Bo's portfolio is a journey that takes you through years of experience across the globe.
His reportages and thematic collections can take your breath away. Some images are shocking and revealing and leave you curious for more. For example, Klaus's life's work - a collection called Dead and Alive - captures death rituals worldwide.
I highly recommend taking a detailed look at Klaus Bo's work on his website.
13. Nicolas Jægergaard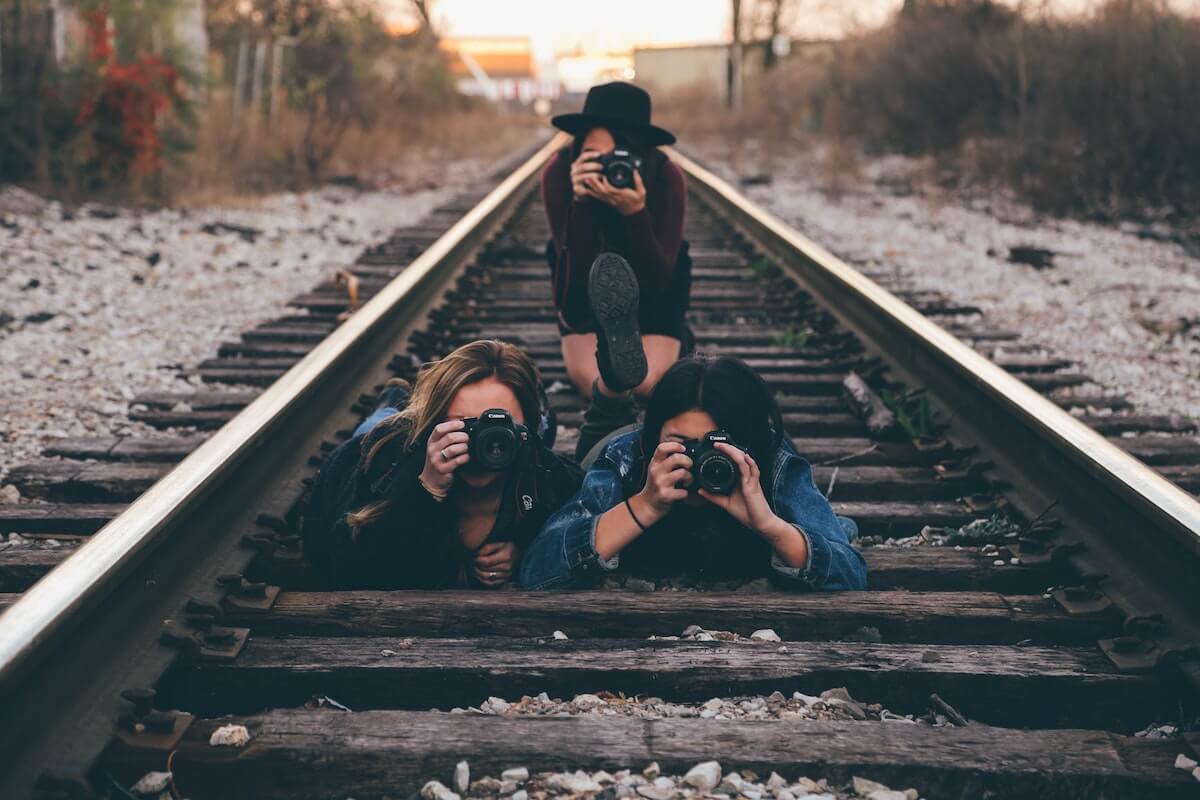 Nicolas describes himself as a Danish travel photographer and digital nomad.
He talks a lot about what it means to be a traveler and a professional photographer in his blog.
He collaborates with various brands, yet one thing is always in common - nature. All of Nicolas's works are bound together by stunning Nordic landscapes.
Explore the nature of the Nordic region with Nicolas on his portfolio.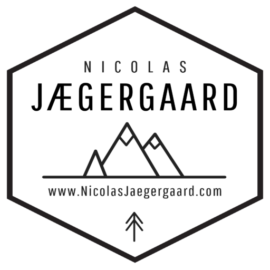 14. Astrid Kruse Jensen
Are you into something more artistic? Astrid Kruse Jensen takes a different twist on photographic art.
Her work is full of allusions and artistic motifs. Sometimes, Astrid's photos resemble abstract paintings, adding extra dimension to her creative expression.
One of Astrid's most renowned collections is Hypernatural, where she plays with light and color in an unconventional, unforeseen way.
Dive deeper into Astrid's art on her website.
15. Benjamin Laustrup
Ending our list with another talented portraitist, Benjamin Laustrup.
His images are full of unconventional color and deep emotion. Benjamin approaches photos with a cinematographic style, portraying his subjects in the most authentic ways. It seems like there is no job too hard for him to undertake!
Get to know Benjamin's work better on his blog.
Step up your photography game
Such an inspiring list of professionals must leave you motivated to get better yourself.
To improve your skills and come closer to these 15 professionals, you can explore our 101 photography guide. To get even more inspiration on your learning journey, check out our list of the greatest photographers.
Popular listings for rentals