Nikon Z6 Review: Feature–Rich Camera Packed in a Small Body
Rent camera gear from local creators.
Enthusiast-level cameras can also be feature-rich and offer finesse and outstanding performance. Not convinced?
The Nikon Z6 is here as real-life proof! Read our full review to discover what's packed inside this full-frame hero and how it compares to its big brother Z7 and the Sony A7 III!
Hungry to learn more about cameras and other photography gear? Check out this guide to camera equipment.
Nikon Z6 key specs
Sensor: 24.5 MP FX BSI Sensor, 5.9µ pixel size
Sensor Size: 35.9 × 23.9mm
ISO: 100-51,200 (native)
In-Body Image Stabilization: 5-Axis
Shutter: 1/8000 – 30 seconds
Viewfinder: 3.69 Million Dot OLED Electronic Viewfinder
Autofocus System: Hybrid PDAF, 273 Focus Points
LCD Screen: Touch-enabled 3.2″ Tilting LCD with 2.1 Million Dots
Video: 4K UHD at 30 fps
Built-in Wi-Fi and Bluetooth
Battery Life: 310 shots (CIPA)
USB Standard: Type-C 3.1
Weather Sealing
Weight: 585 g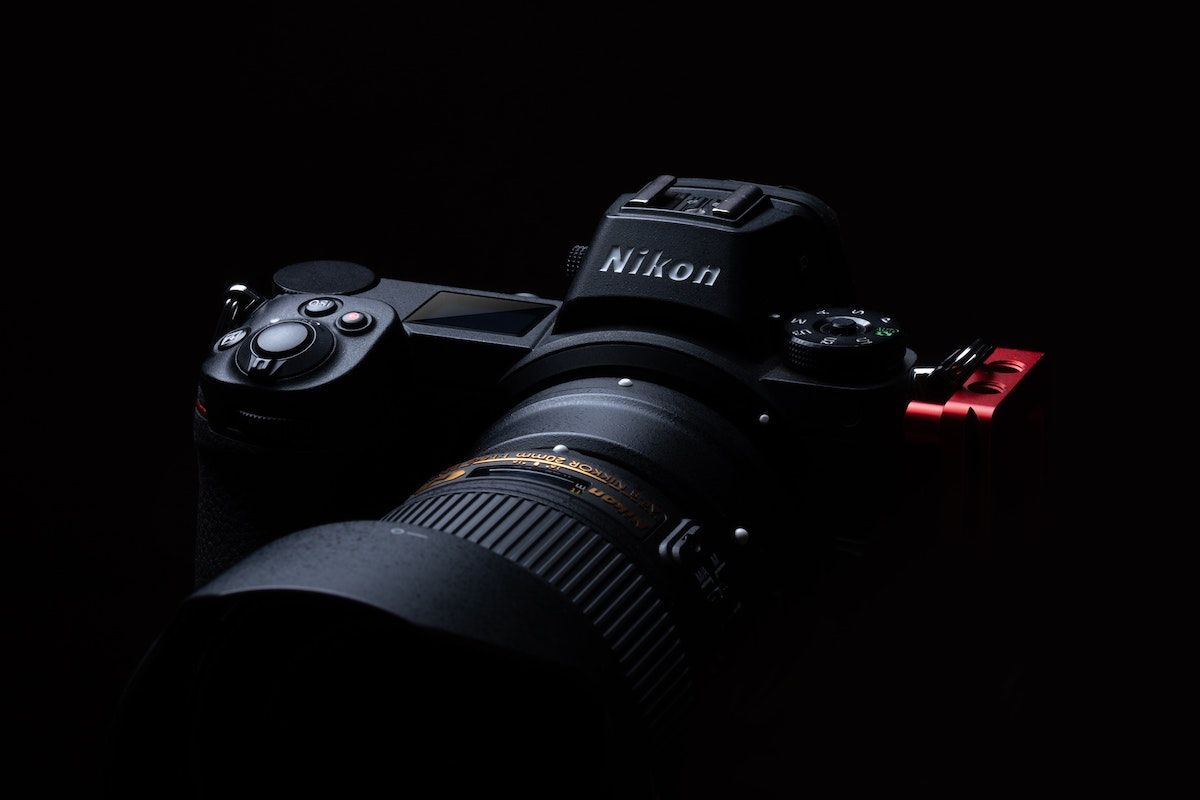 Build and handling
The Nikon Z6's body is slimmer and smaller than other enthusiast-aimed full-frame cameras of the brand but also mildly larger than the competing A7 series from Sony.
The Z6 has an excellent grip that places most controls within easy reach of your fingers.
You can effortlessly end up resting your thumb on the AF-point joystick and switch between stills and video with the dial around the display button.
Easy customizable setting and options
In addition, exposure settings and customization options are exclusive to each mode with the Z6, meaning you can go back and forth from stills to video without adjusting anything specifically.
The on/off switch button is placed around the shutter release control.
For ISO, exposure compensation, and movie recording, the Z6 features separate buttons. If you want to adjust the ISO settings or exposure compensation, press the dedicated button and then adjust by using the command dial - all changes will be shown on the small LCD on the top plate.
The 24-70mm f/4 kit lens is neat, equipped with a retracting mechanism that shortens the barrel when it's not in use and a cylindrical design that allows the camera to be positioned flat when you put it down.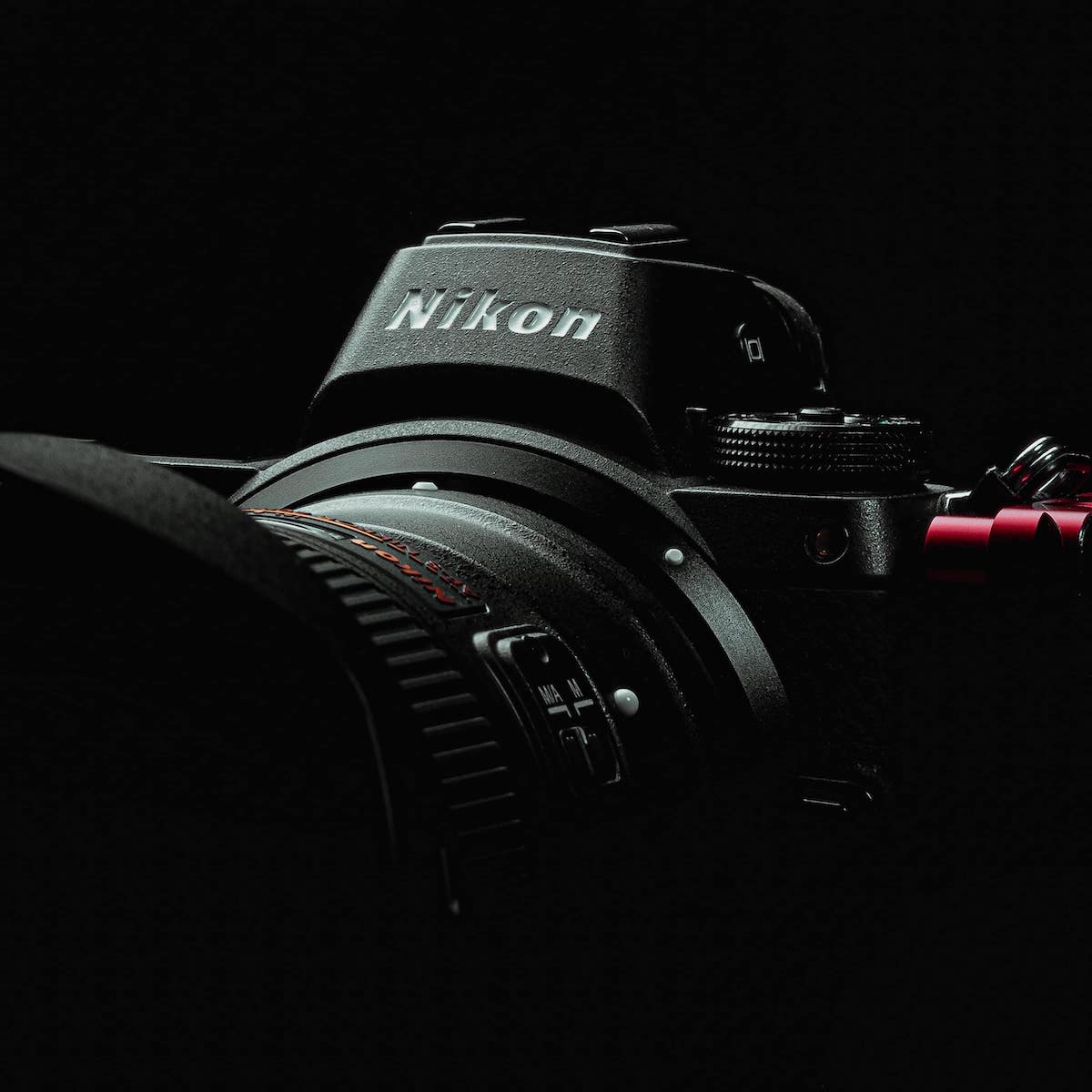 Video and image quality
Images produced by the Z6 are of class-leading quality, with a high level of detail, excellent corner-to-corner sharpness, and fine ISO performance.
The metering performs top-notch and exposes highlights to ensure that the details aren't blown out and the photos look well-saturated.
Excellent dynamic range and satisfying ISO settings
Dynamic range is also superb in this Nikon camera. It allows for a huge amount of flexibility in the post-processing - you can recover substantial levels of details that would otherwise get lost in the shadow.
Shooting at ISO 3200 and ISO 6400 still delivers more than satisfactory results, with only an inconsiderate amount of detail being lost on the way.
Of course, pushing the ISO settings further will mean spending more time in the post-processing; however, even with this in mind, the image quality at ISO12800 to ISO 25,600 is still decent and looks perfectly acceptable.
Record 4K UHD at 30fps
Like the Nikon Z7, the Z6 can record 4K UHD videos at 30 frames per second with a full-frame readout. This is an excellent advantage of the Z6, as it shoots at maximum resolution with no crop factor - you can use a lens with its actual focal length.
The slow-motion feature is also available, and those who love it will find especially appealing the Full HD capabilities of the Z6 at up to 120p.
The Z6 comes with a built-in stereo mic, a mono speaker, and a port for an external mic. You can also connect external headphones through a headphone port, making this camera very suitable for some enthusiast-level videography.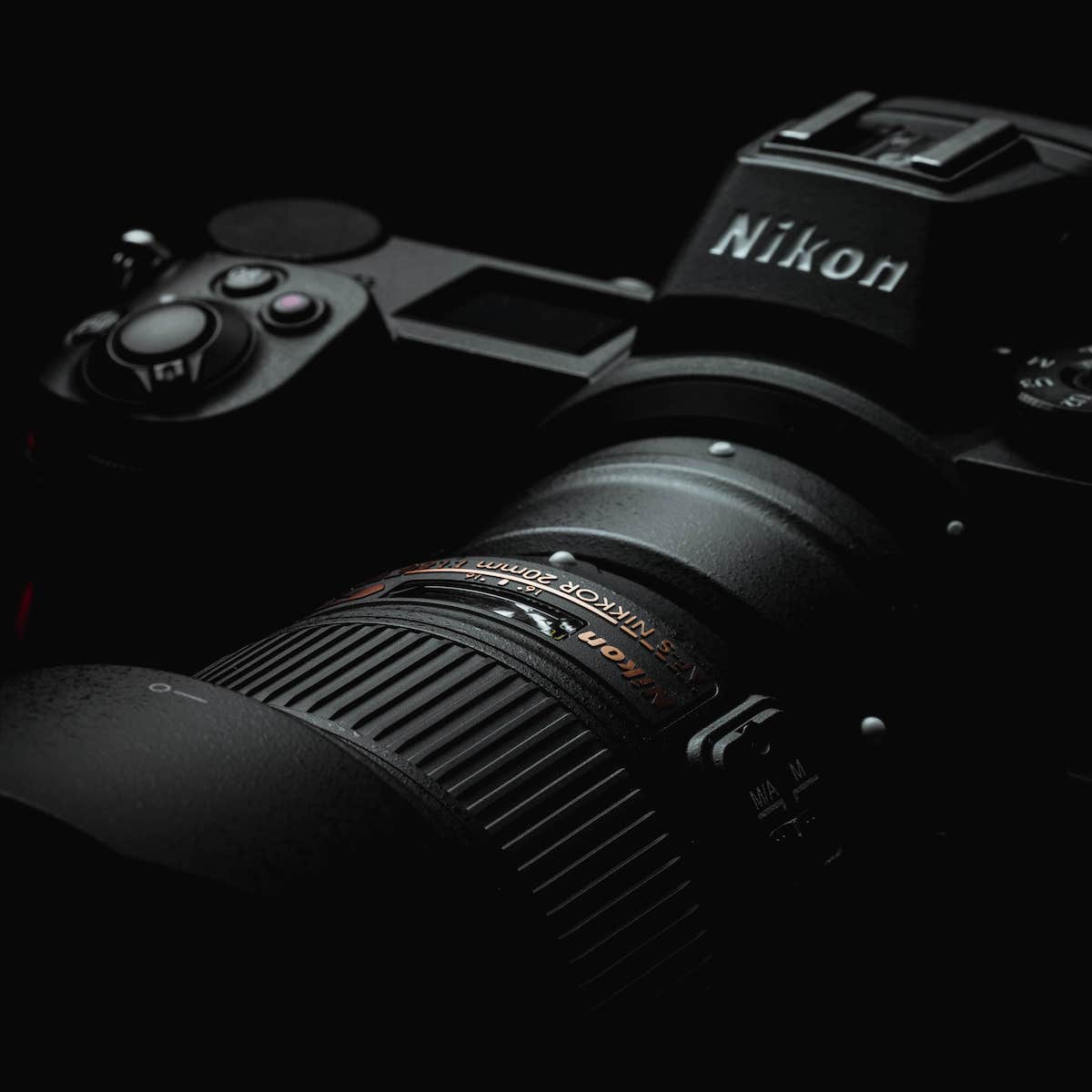 Hybrid AF system
The autofocus that the Z6 features are a unique 273-point phase-detect hybrid system that covers 90% of the frame.
This is undoubtedly comprehensive, but when compared to Sony A7 III's 693-point autofocus, it's clear that the Z6 is slightly lagging.
The Single AF mode offers to choose from Auto-area, Wide-area, and Single-point modes, or go for the Pin-point if you wish to be precise with your focus. The focusing is very fast and sharp, especially in good light, only slightly slowing down in lower light environments.
The subject tracking feature was enhanced to resemble the 3D tracking mode in other Nikon DSLRs. The Z6 can track approaching and fast-moving subjects superbly using continuous AF.
Face detection works well in low lights and even with subjects wearing glasses.
Performance
With its crisp image quality and excellent autofocus, the Z6 excels in one other domain - low-light shooting.
The camera's lower resolution gives it a one-stop ISO advantage over the Nikon Z by allowing it to bump ISO up to 51,200 natively without using the expanded mode.
In addition, the Z6's two prime lenses have a fast 1.8 maximum aperture, and with in-body stabilization, you get more latitude when shooting in dim lights.
Superb silent shooting mode and great low-light capabilities
The silent shooting mode is an excellent addition to the low-light shooting capability, as these are often two correlated things. Think shooting in low-light environments like museums, theaters, social events, and so on when loud shutter clicks aren't always welcome.
The in-body image stabilization works excellently and delivers sharp photos at lower shutter speeds than would be possible otherwise.
As a result, you can shoot as slowly as 1/8 seconds and still get a sharp image. Double-tap the rear display to check the focus and sharpness of a ready shot, and the Z6 will zoom into the area you placed the focus on.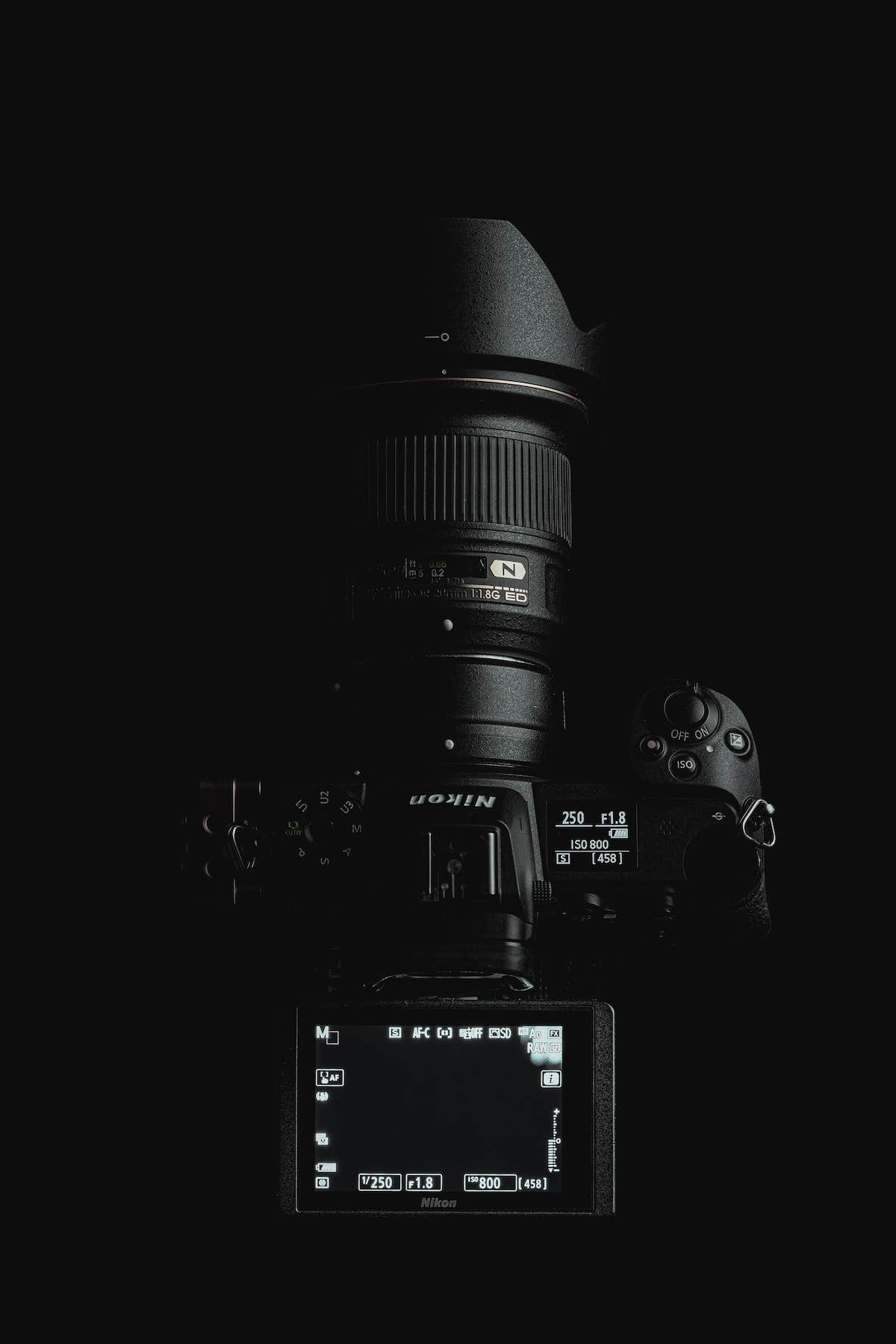 Nikon Z6 vs. Nikon Z7
Z6 vs. Z7:
Sensor resolution: 24.5 MP vs. 45.7 MP
Image size: 6048 × 4024 vs. 8256 × 5504
Native ISO range: ISO 100-51,200 vs. ISO 64-25,600
Continuous shooting speed: 12 FPS (12-bit R, m no AE), 9 FPS (14-bit RAW, no AE), 5.5 FPS with AE vs. 9 FPS (12-bit RAW, no AE), 8 FPS (14-bit RAW, no AE), 5.5 FPS (14-bit RAW + AE)
Autofocus system: Hybrid PDAF, 273 Focus Points vs. Hybrid PDAF, 493 Focus Points
Battery life: 310 shots vs. 330 shots
Z6 vs. Sony A7 III
Image size: 6048 x 4024 vs. 6000 x 4000
Viewfinder: EVF OLED with 3,690,000 dots vs. EVF OLED with 2,359,296 dots
Continuous Shooting Speed: 12 FPS (12-bit R, m no AE), 9 FPS (14-bit RAW, no AE), 5.5 FPS with AE vs. 10 FPS
Focus Points: 273 points vs. 693 points (phase-detection AF), 425 points (contrast-detection AF)
LCD Resolution: 2,100,000 dots vs. 921,600 dots
Battery Life: 310 shots vs. 610 shots (viewfinder), 710 shots (rear LCD)
Who should get the Nikon Z6?
The Nikon Z6 offers polished design and handling and a robust build and produces excellent quality images from the 24.5MP sensor.
In addition, a suburb electronic viewfinder, 5-axis image stabilization, and decent 4K video capabilities make the Z6 a great camera to take photographs with.
The Nikon Z6 is most suitable for travel, sport, and wildlife photography.
Its high continuous shooting speed allows taking burst photos to help you capture a clear shot of a fast-moving subject.
The camera also works great at tracking subjects thanks to its excellent autofocus system. The noise handling works super well, too.
Final verdict: Is the Nikon Z6 worth it?
With all the significant advantages mentioned above, the Nikon Z6 is an excellent choice of a camera with a well-built, premium-style design.
It produces sharp and detailed images, its outstanding autofocus feature tracks moving subjects very well, and its HD and 4K video capabilities make it suitable for videography, not only stills.
However, suppose you are more into video making than stills. In that case, this camera might not be at the top of your list - its vie performance doesn't withstand the competition with other similar cameras on the market.
Additionally, the build might be found a bit bulky by those used to more compact and lightweight cameras, as the Z6 is not exactly an ideal gear to bring with you on the go.
Is the Nikon Z6 a good camera?
The Nikon Z6 is a great choice of camera that produces sharp and detailed images. Its outstanding autofocus feature tracks moving subjects very well, and its video capabilities at both HD and 4K make it suitable for videography as well, not only stills.
Is the Nikon Z6 worth buying in 2022?
The Nikon Z6 is a good enthusiast-level camera, rich in features. The Nikon Z6 is most suitable for travel, sport, and wildlife photography. Its high continuous shooting speed allows taking burst photos that will help you capture a clear shot of a fast-moving subject.
When was the Nikon Z6 released?
The Nikon Z6 was released in August 2018.