Nanlite Forza 500 Review – An Incredibly Light & Powerful Tool
Hire film gear from local filmmakers.
Hire film gear from local filmmakers.
In April of 2020, Nanlite released its best light to date, and it's finally time for our Nanlite Forza 500 review. With new features and a refreshing design, Nanlite has done it again!
The Forza 500 is a lightweight lamp that works great for photography and videography. It has good performance, a compact build, and a very mobile design.
Already decided on your next lamp? Don't hesitate and rent the best lighting equipment on Wedio.
A lamp is a great asset in your gearbox, but far from the only one. Explore what else there is of essential camera equipment.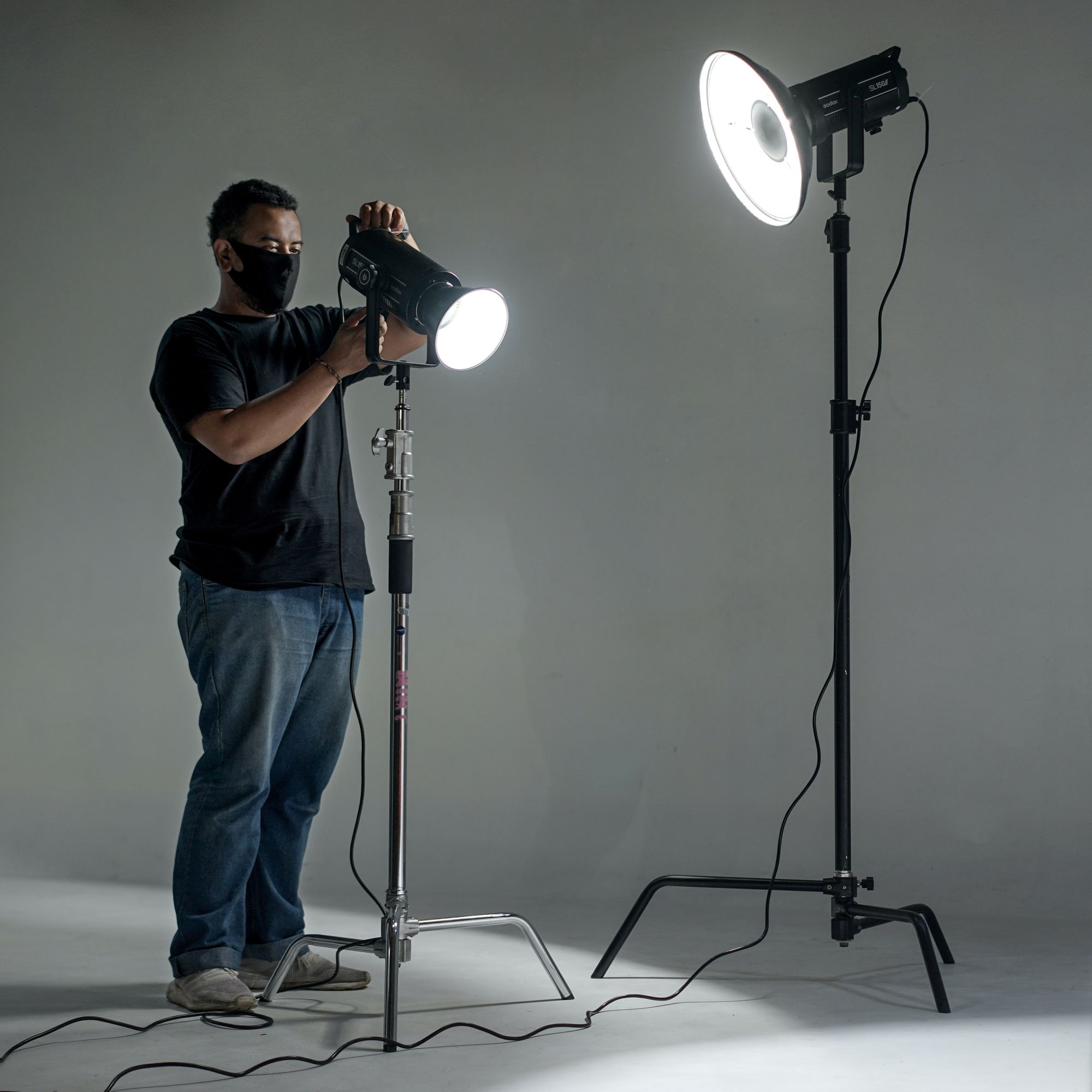 Nanlite Forza 500 key specs
Weight (light only): 5.95 lb (2.7 kg)
Weight (total) 13.23 lb (6 kg)
Power usage: 500W
Colour temperature: 5600K
Dimming: continuous 0-100%
Wireless control
Lightweight and compact build
The Nanlite Forza 500 is powerful, but this doesn't mean it's heavy. It's relatively lightweight for a light.
The Nanlite Forza 500 weighs 5.95 lb, meaning everyone could carry it around without much hassle. It also means there's plenty of space left for the rest of your luggage if you're traveling with it!
Carries a light fixture, control unit and power adapter
If you include the light fixture, control unit, and power adapter, it weighs around 13 lb. However, it's still relatively lightweight and something you can move around without too much difficulty.
The Nanlite Forza 500 is compact, measuring 12 x 8 x 5,6". It means you could carry it around with room to spare. The compact design makes it easier for shoots that require lots of traveling or moving around.
Light at any angle with 360-degree rotating yoke
The Forza 500 has a 360-degree rotating yoke meaning that you can light at any angle. You can even hang the light from the ceiling if needed.
The Forza 500 has a quiet fan which would work in most climates (however, you should watch out in a highly moist environment). A quiet fan is great for video productions, as it doesn't ruin the audio.
You can even get a smart traveling bag, that holds every single component of the light. So if you're the kind of filmmaker or photographer that likes to be on the move, this is something for you to consider!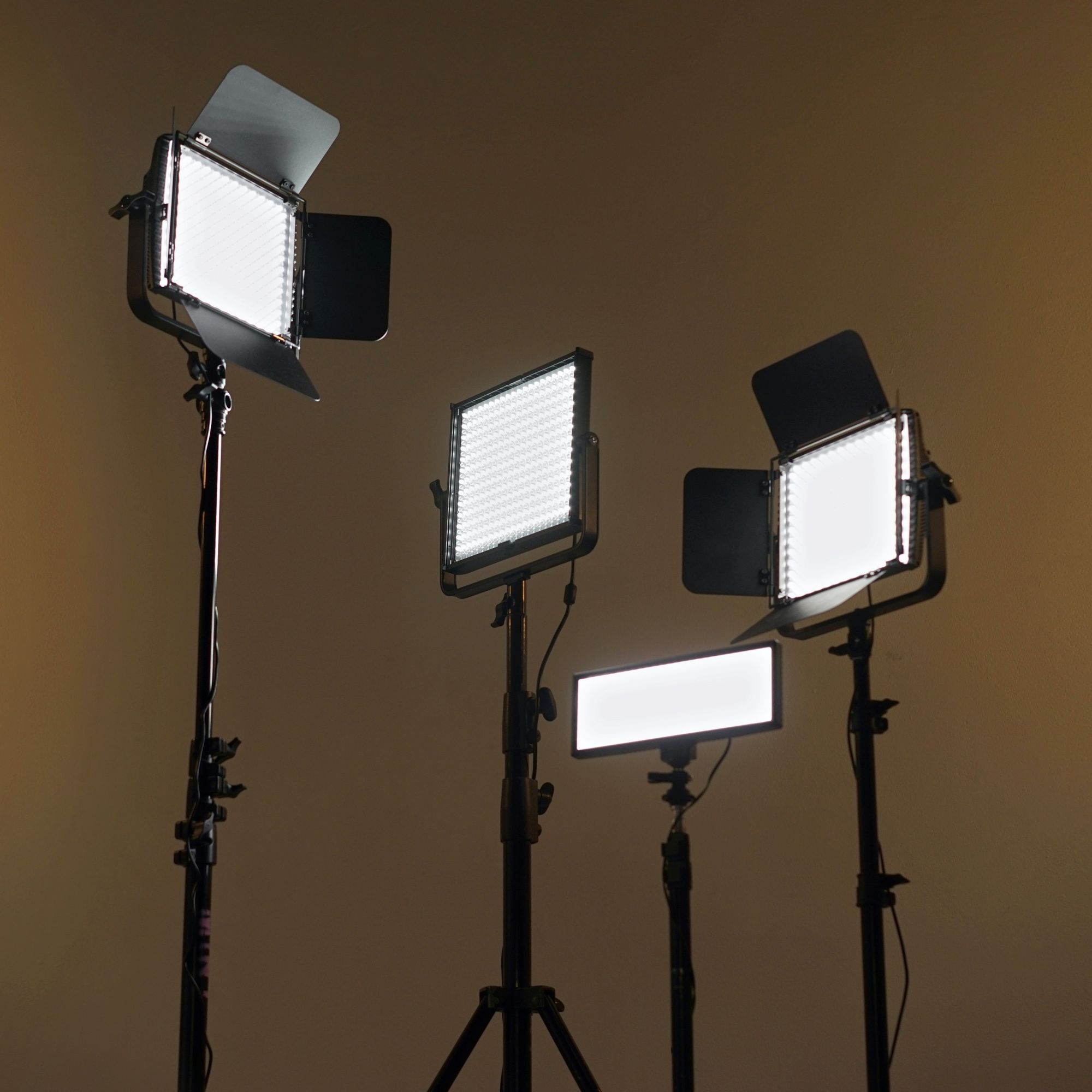 Power and control interface
The light is powered by an AC adapter which can be plugged into most power supplies, just like any other light.
You can even get two 26V V-mount style batteries, which allow you to use the light in any situation. However, be aware that 26V batteries can get pricy, so only get them if you need them!
The batteries are mounted sturdy onto the light. It means swapping batteries can be a slow affair.
This is one more point for the traveling creator on the go, who doesn't necessarily have a power supply close by.
Intuitive interface with 4 control buttons and 2 knobs
The light has a great control interface that consists of an LCD with four control buttons and two knobs. The interface is simple and easy to use, and it has all of the options you could dream of.
It also allows you to connect to it via BlueTooth using the Nanlink Box. The Nanlink box can connect with the Nanlink App, making it even easier to control while on set.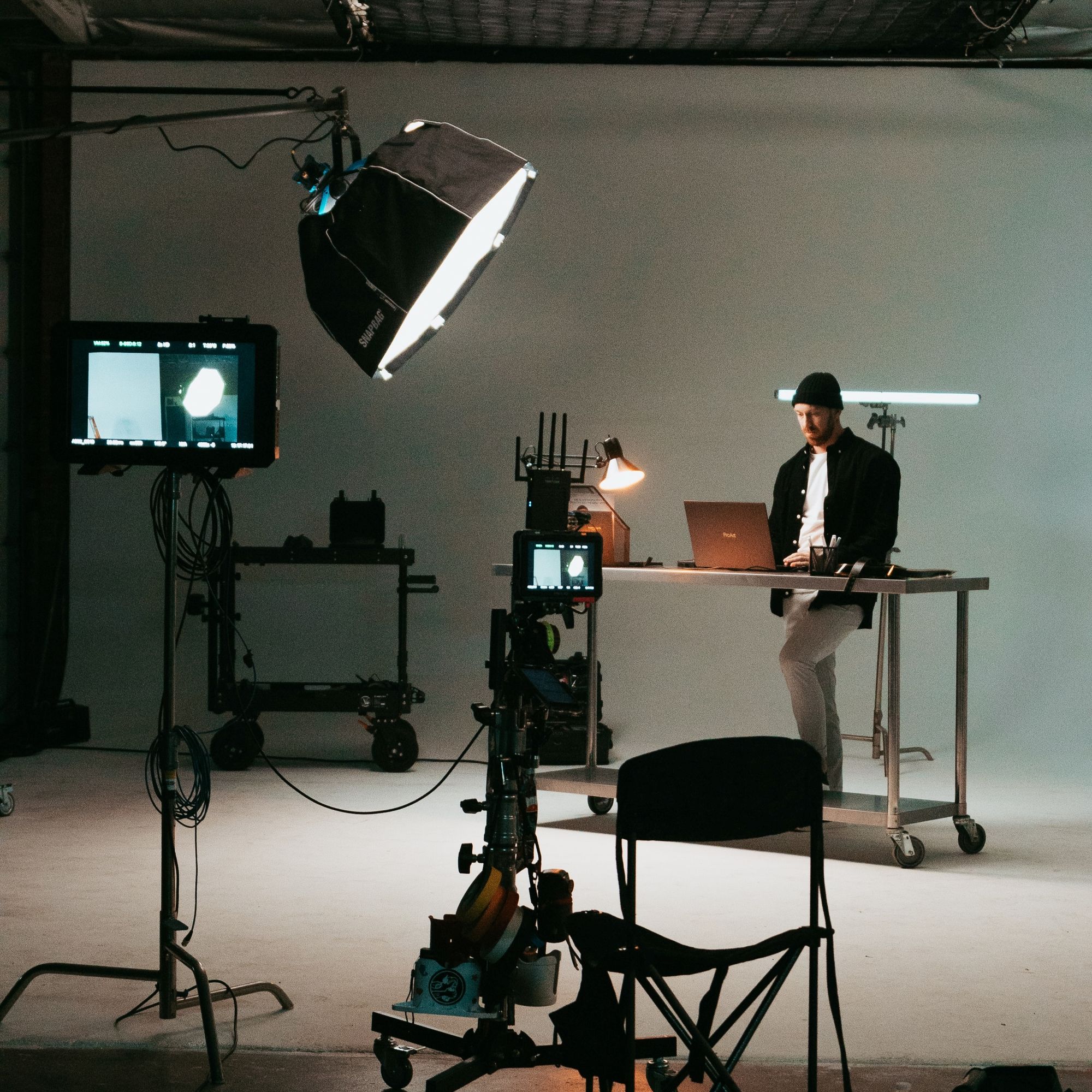 The bright output and accurate color temp reading
The Forza 500 can reach over 6000 lux with the included reflector. It also allows for a 0-100% dimming, which means you can get the perfect brightness output needed for each shoot.
The Forza 500 has a color temperature of 5600K, usually known as the daylight temperature. Its color temperature performance is good, and it usually hits a constant temperature around 5600K +/- a few Kelvin.
The lamp provides generous and accurate colors. You won't have to spend too much time fixing it in post-production.
The Forza 500 also has different modes such as Storm, Flash, TV, and Bad bulb which are great for different filmmaking scenarios. While you sometimes long for some more customization, it is still sufficient for most projects.
Nanlite Forza 500 review: Pros and cons
Advantages
Compact build
150,000 hour lifetime on the fan
0-100% dimming (with 1% increments)
Great lighting performance
Lightweight
Special effect lighting modes
Easy-to-use interface
360-degree rotating yoke
Great color temperature performance
Quiet fan
Disadvantages
Could have difficulties in moist environments
Batteries can be complicated to switch
Batteries are expensive to acquire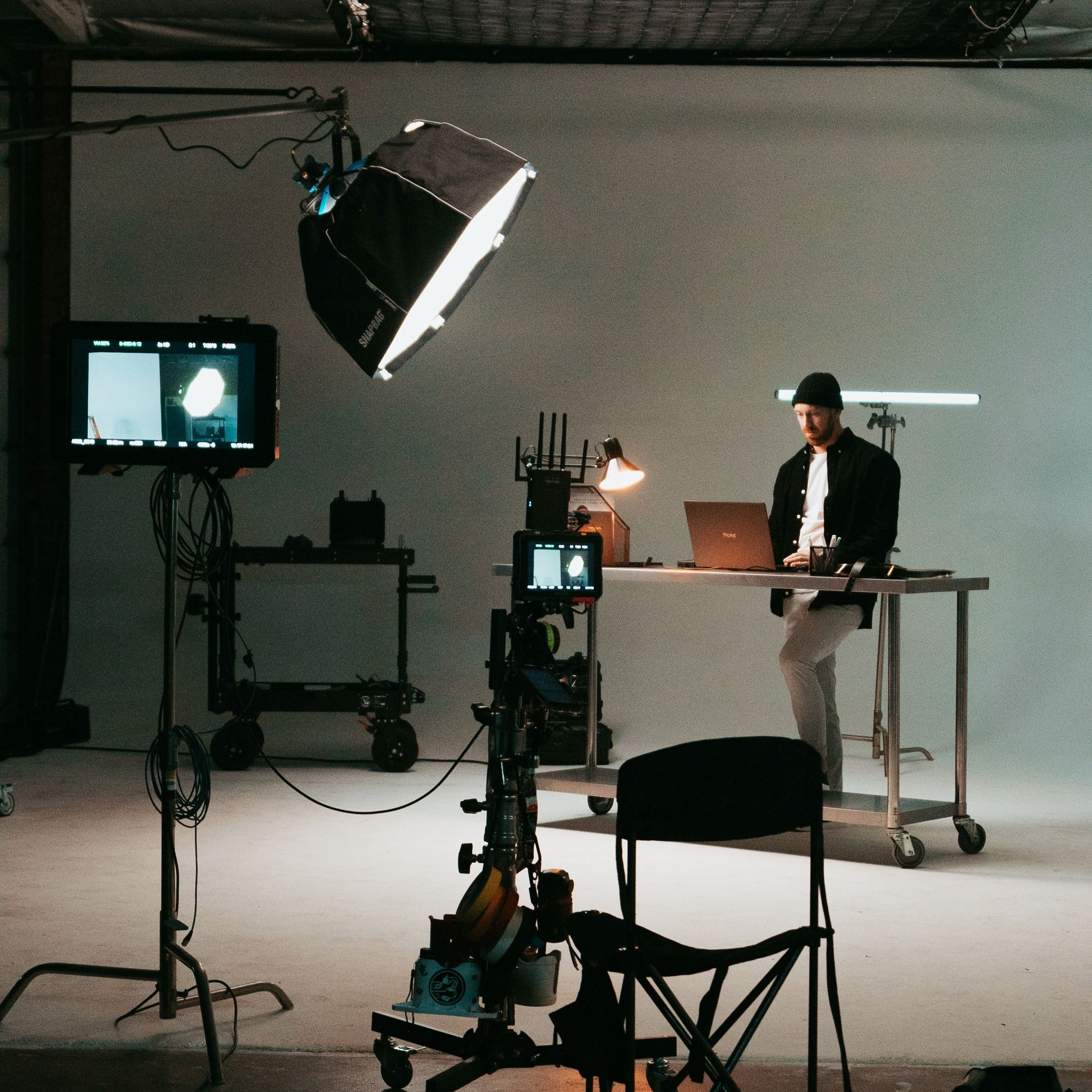 Who should get the Nanlite Forza 500?
As you can see, most of the disadvantages are pretty trivial, and the advantages far outweigh them.
The Nanlite Forza 500 is great for both filmmakers and photographers. Filmmakers will love the compact design and ability to plug-in batteries. It makes the light available to use pretty much anywhere.
Its compact build makes it quick and easy to set up and pack down. If you're filming projects like a documentary that will require spontaneous shoots and traveling, this light is perfect for you.
For photographers, this light works great in most scenarios, whether you have your studio or love to travel around. With the dimming feature, you can make sure that you always have the perfect amount of light on your subjects.
So if whether you're a filmmaker or a photographer, the result is the same. The Nanlite Forza 500 is awesome, and there's no reason you shouldn't be using it already!
You can buy it for $1,299, which isn't too bad for a light of this stature. If you want to buy a battery, it can vary in terms of who sells it, but it will probably cost you around $400-500 per battery.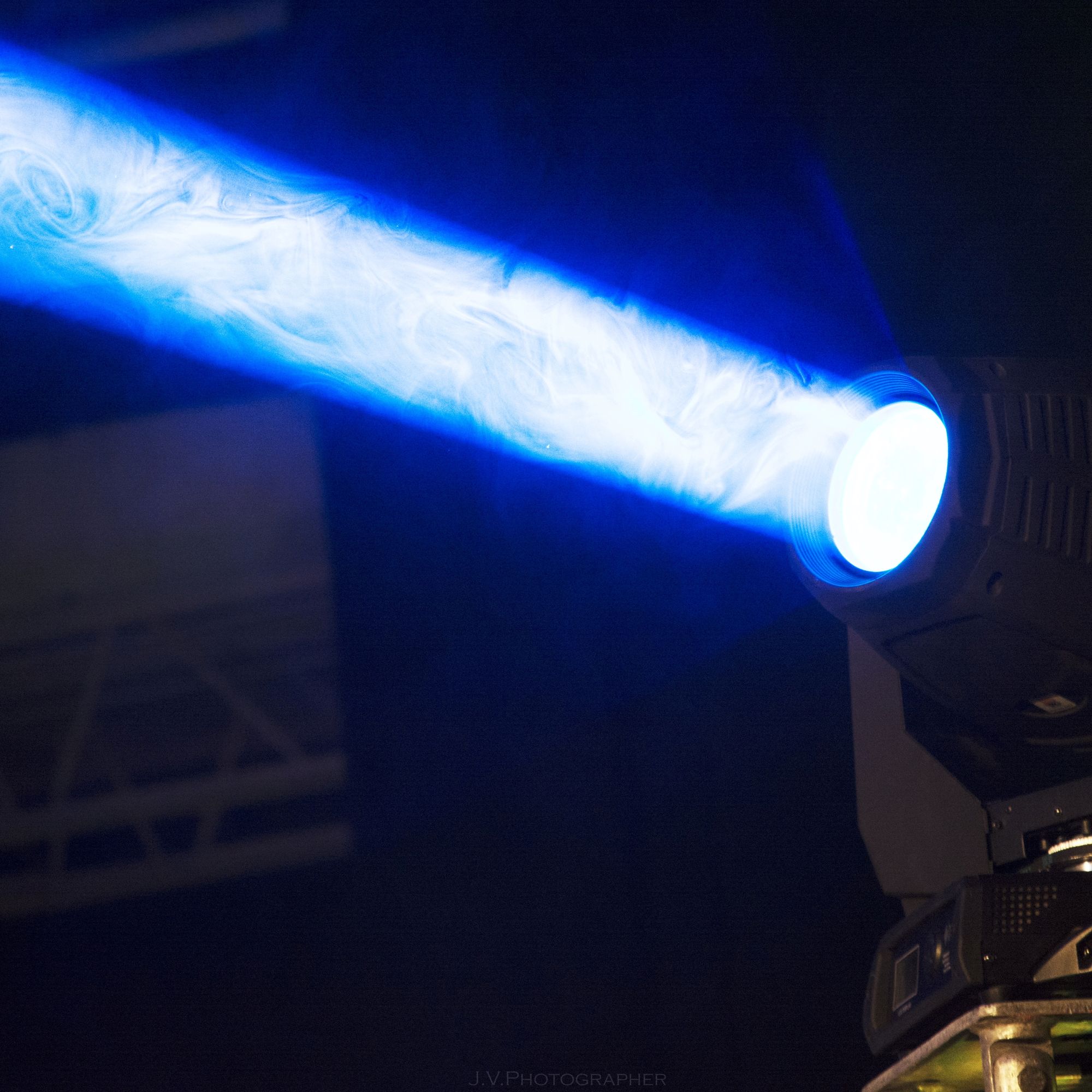 Up Next: Rent or subscribe to a Nanlite
I hope you enjoyed this Nanlite Forza 500 review.
If this has piqued your interest, but you want to see it for yourself without spending all your money, fear not!
Because with Wedio you can rent or subscribe to a Nanlite light.
Camera Rental: Save Money with Wedio
5sHshmF1n_Y
Rent Camera Gear: Access Pro Equipment
qqHXJy6AWlc
Camera Hire: Take Your Production to The Next Level
71PttfqWPXk
FAQ
How much is the Nanlite Forza 500?
$1,299
Is the Nanlite Forza 500 worth it?
Yes, the Nanlite Forza 500 is one of the best lighting equipment in its price class.
Popular listings for rentals