Location Release Form Template
In this location release form template you will find an agreement between you as a filmmaker, a producer, a production company or anyone who is in need of a filming location and the owner of a specific property.
Make sure you fill in all the blanks and you're good to go! Sounds too easy? It is!
If you'd like to read more about what a location release form is, make sure to check out our blog. If you're looking for more templates, head over to our free templates section and take whatever you need for your next film production.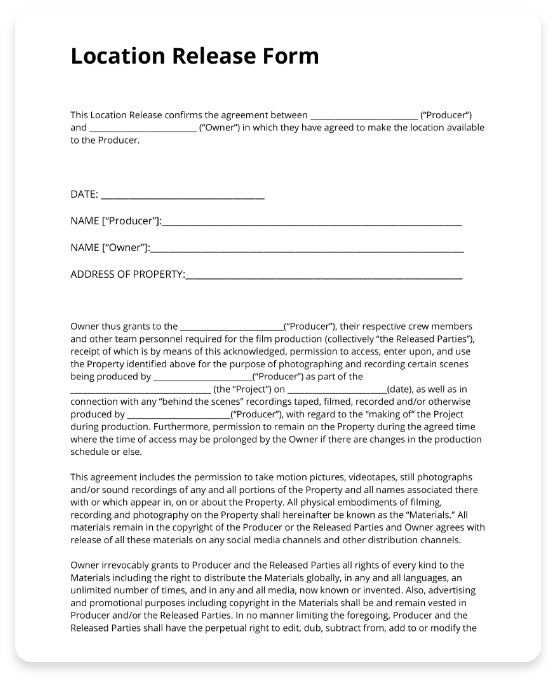 Happy to be a part of your filmmaking journey and make it just a bit easier for you.
...keep great stories alive!
Popular listings for rentals