Character Profile Template | Download Your FREE Template Here
Hire film gear from local filmmakers.
Hire film gear from local filmmakers.
Building believable and relatable characters is a crucial part of script-writing and storytelling for your show.


Creating a character profile will help build a logical and consistent portrayal of a character on screen and will hold your viewers curious for the whole process of story-building.

Want to learn more about writing a character bio and important aspects of the process? Check our latest article on building character profiles!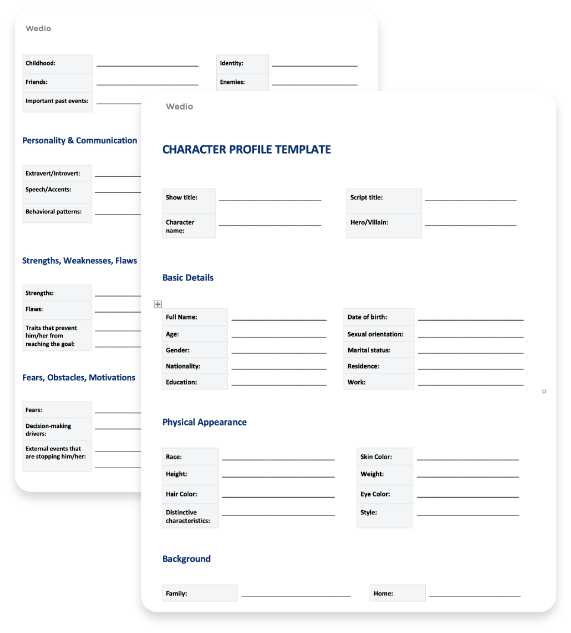 And if you already know every "how" and "why" of character creation and are ready to start mapping him out, download our free character profile template and just fill it in!

Looking for more templates? We got you covered. Head over to our free templates section and download anything else you need for your next production.
Popular listings for rentals