Casting Sheet Template | Download Your FREE Template Here
Hire film gear from local filmmakers.
Hire film gear from local filmmakers.

Casting calls are a big part of the pre-production process, and it's important to thoroughly prepare for them if you want a dream cast aboard.

For that, a casting sheet is a great tool to bring structure to your auditions and ensure you don't miss out on anyone worth casting for a role.

If you're curious what a casting sheet template and why it's an essential part of the audition process, head over to our article and learn about all secrets to a successful casting call.


And if you're all set to have your audition, download our ready-made casting sheet template! All you have to do after that is ask the talents to fill it in!

Looking for more templates? We got you covered. Head over to our free templates section and download anything else you need for your next production.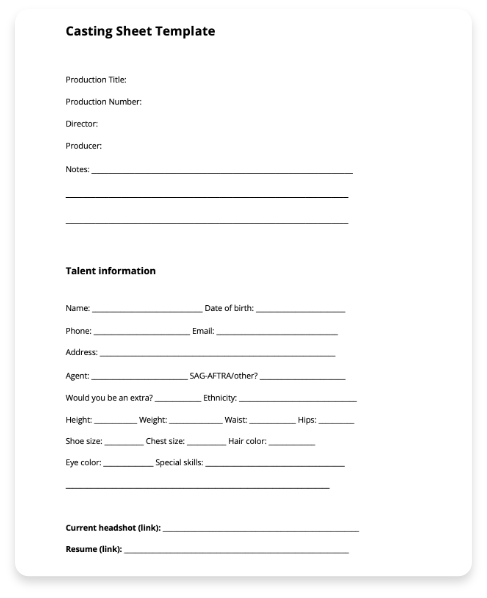 Popular listings for rentals