Best Wes Anderson Movies: Explore These 10 Highest-Ranked Films
Hire film gear from local filmmakers.
Hire film gear from local filmmakers.
Wes Anderson is known as a modern-day auteur. His films ride the line between art films and major blockbusters.

Are you interested in watching the best movies from Wes Anderson but don't know where to start? We've made a list of 10 of Wes Anderson's best movies ranked from lowest to highest. Hopefully, you'll find your new favorite films on that list!

If you're interested in becoming a filmmaker, you're in luck! We have created an ultimate guide on the basics of filmmaking.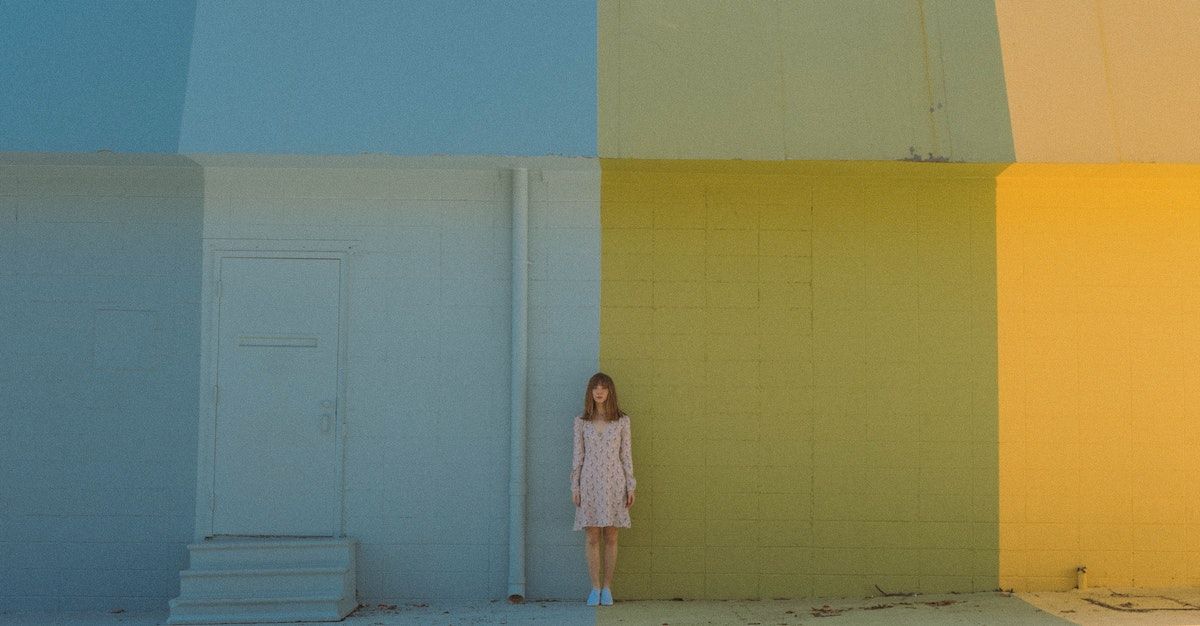 10 of the best Wes Anderson movies – from lowest to highest ranking

10. The Darjeeling Limited (2007)
The Darjeeling Limited is a 2007 comedy-drama movie starring Owen Wilson, Adrien Brody & Jason Schwartzman.

The Darjeeling Limited is about three estranged brothers who travel by train across India. This train trip occurs a year after their father's funeral and is an attempt to catch up and bond with each other.

One of the brothers is recovering from an accident, another is unable to get over their ex-lover, and the last brother can't comprehend their wife's pregnancy.

The train takes the brothers on an adventure, unlike anything they've ever experienced in their life. On their way, they meet many interesting characters.
IMDb ranking: 7.2 ⭐
9. The French Dispatch (2021)
The French Dispatch is a 2021 anthology comedy-drama film starring Benicio del Toro, Adrien Brody, Tilda Swinton, Léa Seydoux, Frances McDormand, Timothée Chalamet, and many, many more.

The French Dispatch is a love letter to journalists and revolves around the fictional newspaper The French Dispatch. The film is set in a fictional French city in the 20th century.

In the film, we see a collection of stories published in the newspaper come to life. More specifically, the film, with a runtime of 108 minutes, is split into three storylines.
IMDb ranking: 7.2 ⭐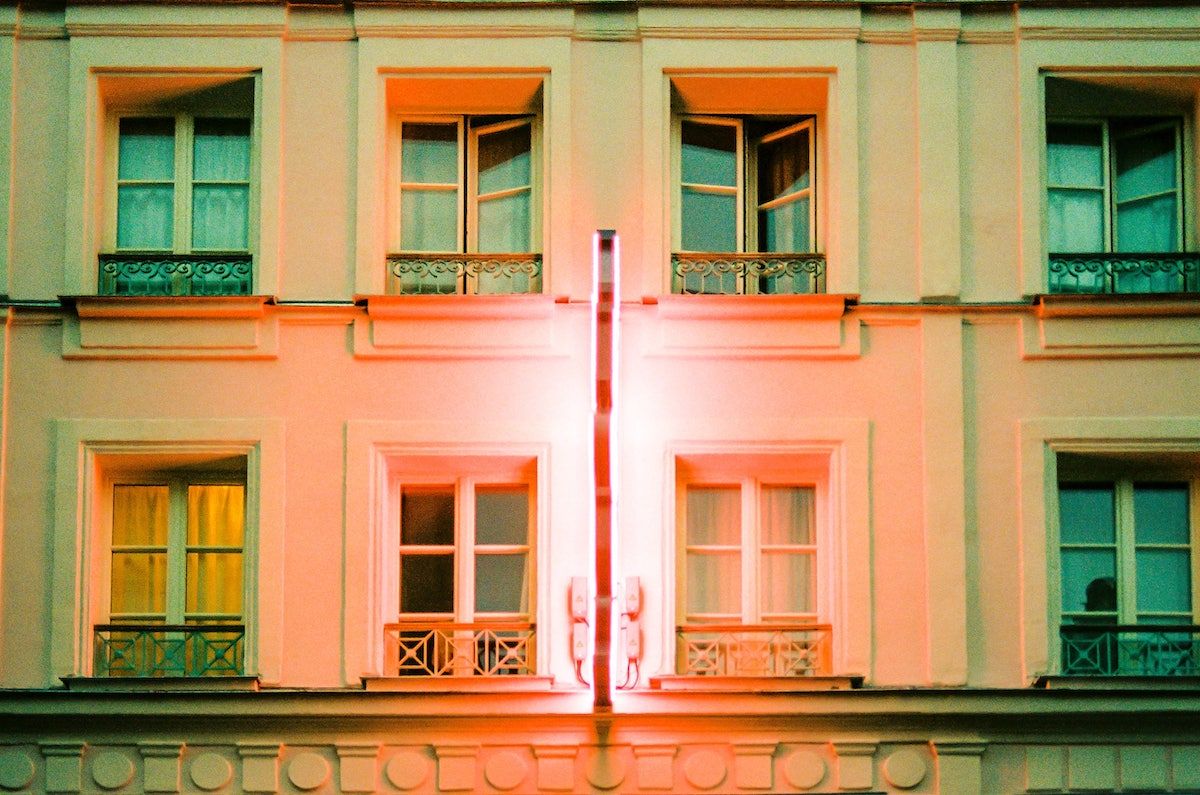 8. The Life Aquatic With Steve Zissou (2004)
The Life Aquatic With Steve Zissou is a 2004 comedy-drama film starring Bill Murray, Owen Wilson, Cate Blanchett, Anjelica Huston, Willem Dafoe & Jeff Goldblum.

The Life Aquatic With Steve Zissou revolves around the Oceanographer Steve Zissou, who has a plan to exact revenge upon a mythical shark. The reason? It killed his partner and best friend of 27 years, Esteban du Plantier.

His crew consists of his estranged wife, a man who may or may not be his son, and a journalist. Together they sail out to hunt this mythical shark, which has only ever been seen by Steve Zissou himself.
IMDb ranking: 7.2 ⭐
7. Moonrise Kingdom (2012)
The Moonrise Kingdom is a 2012 coming-of-age comedy-drama film starring Bruce Willis, Edward Norton, Jared Gilman, Kara Hayward, Bill Murray, Frances McDormand, Tilda Swinton, Jason Schwartzman & Bob Balaban.

The Moonrise Kingdom revolves around the young pair of Gilman, an orphan who recently escaped from a scouting camp, & Hayward, an ill-tempered girl who has been pen pals with Gilman.

The young pair decides to run away from their authority figures and live alone in nature. The local police officer gathers around a search party to search for the missing kids.
IMDb ranking: 7.8 ⭐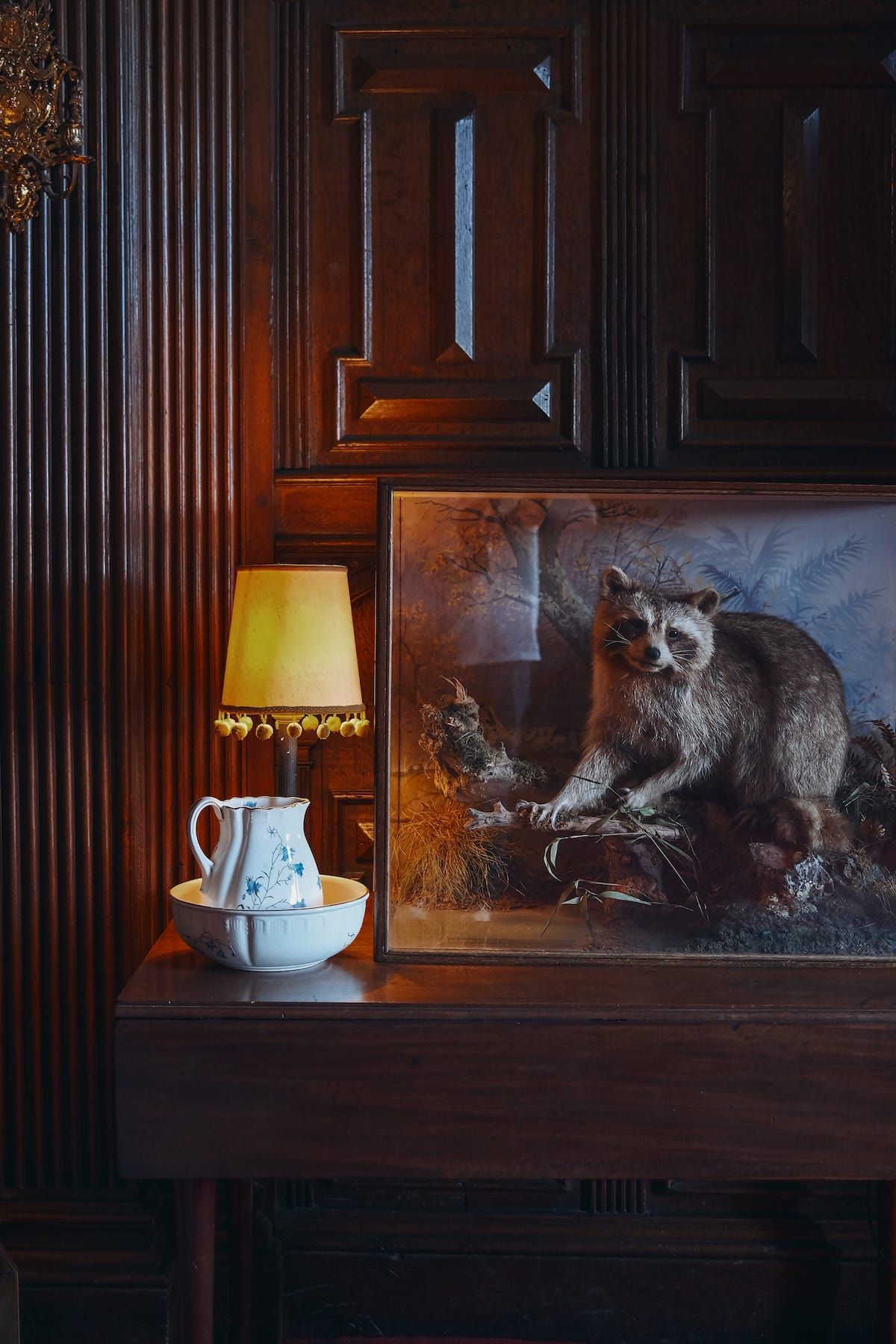 6. Fantastic Mr. Fox (2009)
Fantastic Mr. Fox is a 2009 stop motion animated comedy movie starring George Clooney, Meryl Streep, Jason Schwartzman, Bill Murray, Willem Dafoe & Owen Wilson.

The movie is based on a children's novel of the same name by famous novelist Roald Dahl who's better known for making Charlie and the Chocolate Factory.

The film follows Mr. Fox who is a thief stealing from the surrounding farms. He soon finds out that his wife is pregnant, and after almost being caught, he promises to find a more appropriate profession. But as time goes by and his son gets older, Mr. Fox begins to long for the times when he did what he loved the most.
IMDb ranking: 7.9 ⭐
5. Bottle Rocket (1996)
Bottle Rocket is a 1996 crime comedy film starring Owen Wilson, Luke Wilson, Robert Musgrave, Andrew Wilson, Lumi Cavazos & James Caan. It is the first movie directed by Wes Anderson and the debut of Owen & Luke Wilson.

Bottle Rocket follows Anthony, who recently got released from the mental hospital after a nervous breakdown. He meets up with his friend Dignan, who is not all there either. He and Dignan begin scheming about a crime spree involving the former boss of Dignan.

With the help of their friend Bob, they set out on a crime adventure that leads them around Texas on an unexpected trip.
IMDb ranking: 6.9 ⭐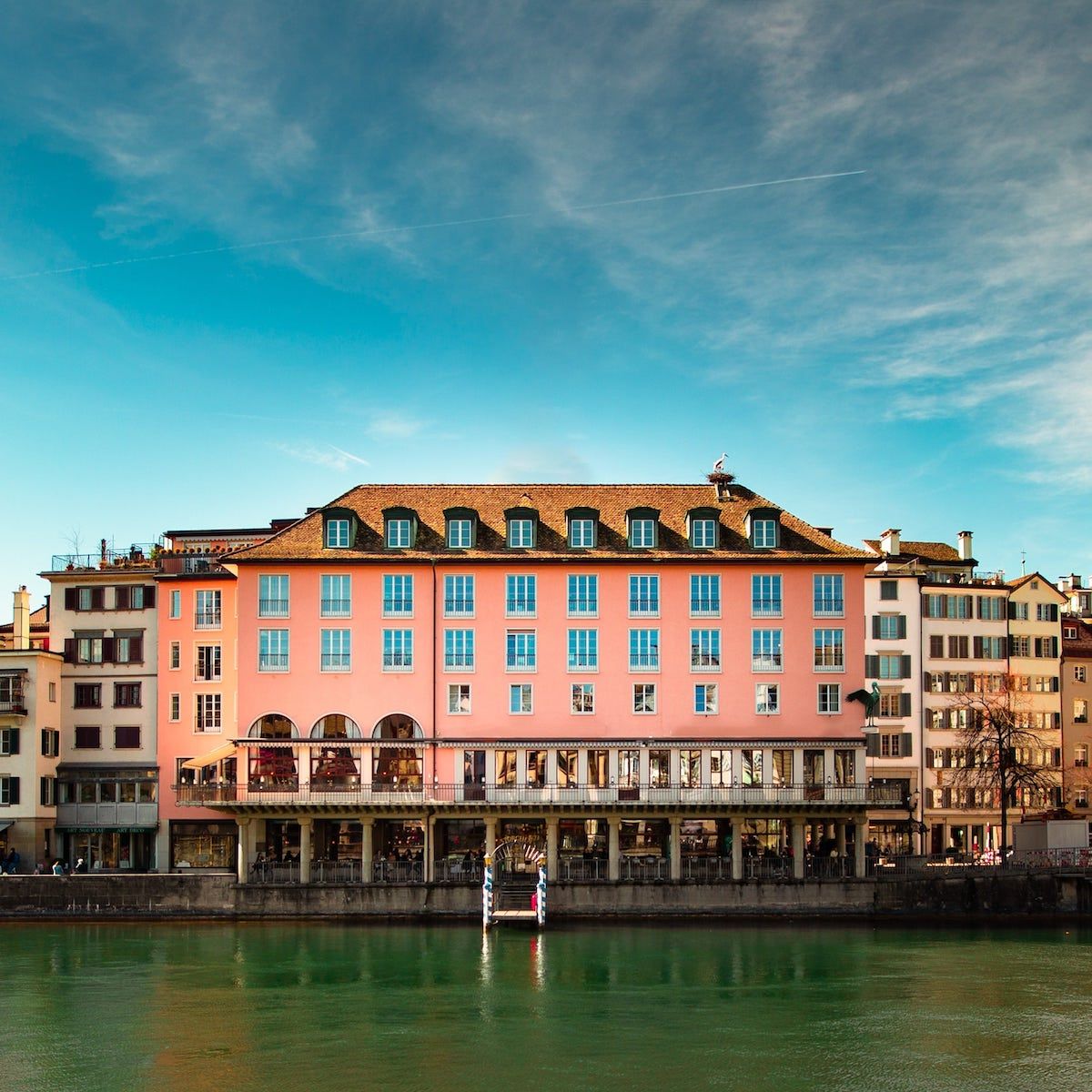 4. The Royal Tenenbaums (2001)
The Royal Tenenbaums is a 2001 Comedy-drama movie starring Danny Glover, Gene Hackman, Anjelica Huston, Bill Murray, Gwyneth Paltrow, Ben Stiller, Luke Wilson & Owen Wilson.

The film is "based" on a non-existent novel, with narration inspired by J. D. Salinger, and follows the story of three gifted siblings whose life peak in their youth. As they grow older, disappointment ensues during adulthood.

They all meet when their father, Royal Tenenbaum, supposedly is diagnosed with a terminal illness. Here their father tries to reconcile with his children and former wife. The stage is set for the dysfunctional family, and anything can happen.
IMDb ranking: 7.6 ⭐
3. Isle of Dogs (2018)
Isle of Dogs is a 2018 stop-motion animated sci-fi comedy movie, starring  Bryan Cranston, Koyu Rankin, Edward Norton, Liev Schreiber, Bill Murray, Jeff Goldblum, Scarlett Johansson, Tilda Swinton & Ken Watanabe.

The Isle of Dogs is set in future Japan, where an outbreak of canine flu has spread through the city of Megasaki. This culminates in Mayor Kobayashi's demand that all dogs are to be exiled to Trash Island.

A young boy named Atari sets out on an epic journey to Trash Island to find his lost dog, Spots. On his way, he is helped by five dogs, and an adventure ensues.
IMDb ranking: 7.8 ⭐
2. Rushmore (1998)
Rushmore is a 1998 coming-of-age comedy-drama movie starring Jason Schwartzman, Olivia Williams, Bill Murray, Brian Cox, Seymour Cassel & Mason Gamble.

The movie follows the eccentric teenager Max Fischer, his friendship with the successful industrialist Herman Blume and their common love with Rosemary Cross, an elementary school teacher.

When Max finds out that Herman and Rosemary are involved with each other, he becomes entangled in a "love triangle" and tries to find a way to get back at Herman.
IMDb ranking: 7.6 ⭐

1. The Grand Budapest Hotel (2014)
The Grand Budapest Hotel is a 2014 comedy-drama film starring Ralph Fiennes, F. Murray Abraham, Mathieu Amalric, Adrien Brody, Willem Dafoe, Jeff Goldblum, Harvey Keitel, Jude Law, Bill Murray, and many more.

The film revolves around the adventures of the famous European Hotel, The Grand Budapest Hotel. It follows the concierge M. Gustave and his best friend, the lobby boy Zero Moustafa.

The film is full of mystery, fun, a heist of a renaissance painting, a family fortune drama, and much more.
IMDb ranking: 8.1 ⭐
Up next: Discover the various film genres
I hope you enjoyed our list of the best movies from Wes Anderson.

If you want to expand your knowledge of movies, you could check out our article on movie genres! There, we go through all the most popular movie genres and everything you need to know about them.
What is Wes Anderson's highest-ranked film?
According to IMDb, the highest-ranking Wes Anderson film is "The Grand Budapest Hotel".
What is the best West Anderson film?
Here's a list of the best Wes Anderson movies:
1. The Grand Hotel Budapest
2. Rushmore
3. Isle of Dogs
4. The Royal Tenenbaums
5. Bottle Rocket
6. Fantastic Mr. Fox
7. Moonrise Kingdom
8. The Life Aquatic With Steve Zissou
9. The French Dispatch
10. The Darjeeling Limited

Popular listings for rentals