Prepare to Get Steady: Here Are the 9 Best Tripods to Get in 2023
Hire film gear from local filmmakers.
Hire film gear from local filmmakers.
When it comes to picking the best tripod for your camera, you should think of your photography style and skill level.
Furthermo you need to think about; sturdiness, set up speed, height etc.
Everything can come into play and can alter which tripod is best for you specifically.
Keep reading, to get aid in picking the right one. As we've gathered 9 of the absolute best tripods you can get today.
Looking for more gear? Find what every photographer needs in their gear arsenal.
The 9 best tripods today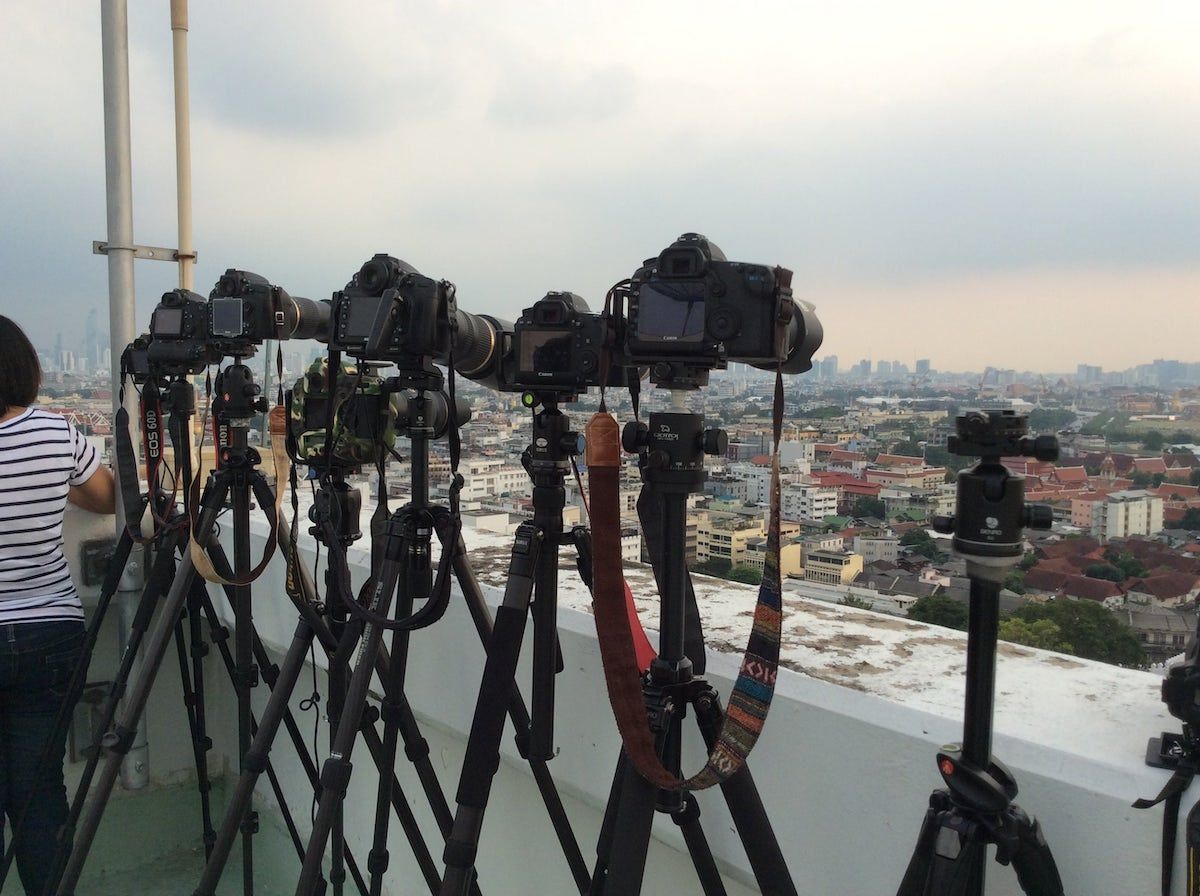 1. 3 Legged Thing Winston 2.0
The 3 Legged Thing Winston 2.0 is based in the UK and has a reputation for making amazing, ultra-sturdy tripods. It can extend to almost 2m in height but can also fold down to 61 cm. That makes the 3 Legged Thing Winston a perfect tripod for people who want to capture things closely, but also things from higher grounds.
The size of the tripod makes it easy to carry with you and at the same time one of the most solid-built tripods. So, don't be afraid of the possibility of not having the stability to carry your camera set up.
Key features:
Max load: 30-40 kg.
Height: 194 cm
Folded height: 61.2 cm
Weight 2.05 kg.
Extension: 61 cm to 2 meter
Pros:
Solid build - designed to resist flexing and vibration
Portable and tall
Cons:
Material:
2. Peak Design travel tripod
The name Peak Design travel tripod, says it all.
This tripod is good for traveling. The Peak in the name makes me think of "peek a boo", which is what this tripod does. It has the ability to pack down to just 39 cm in length, which is one of the reasons why it's good for traveling, and other adventures where you want to pack light.
Key features:
Max load: 9 kg
Extended height: 153 cm
Folded height: 39 cm
Weight: 1.27-1.56 kg.
Feet: Pads (spikes optional extra)
Leg sections: 5
Pros:
Portable
Ultra-low-profile ball head
Phone mount and bag are included
Cons:
The carbon fiber version is expensive
Not the tallest
Material:
Carbon fiber or aluminum alloy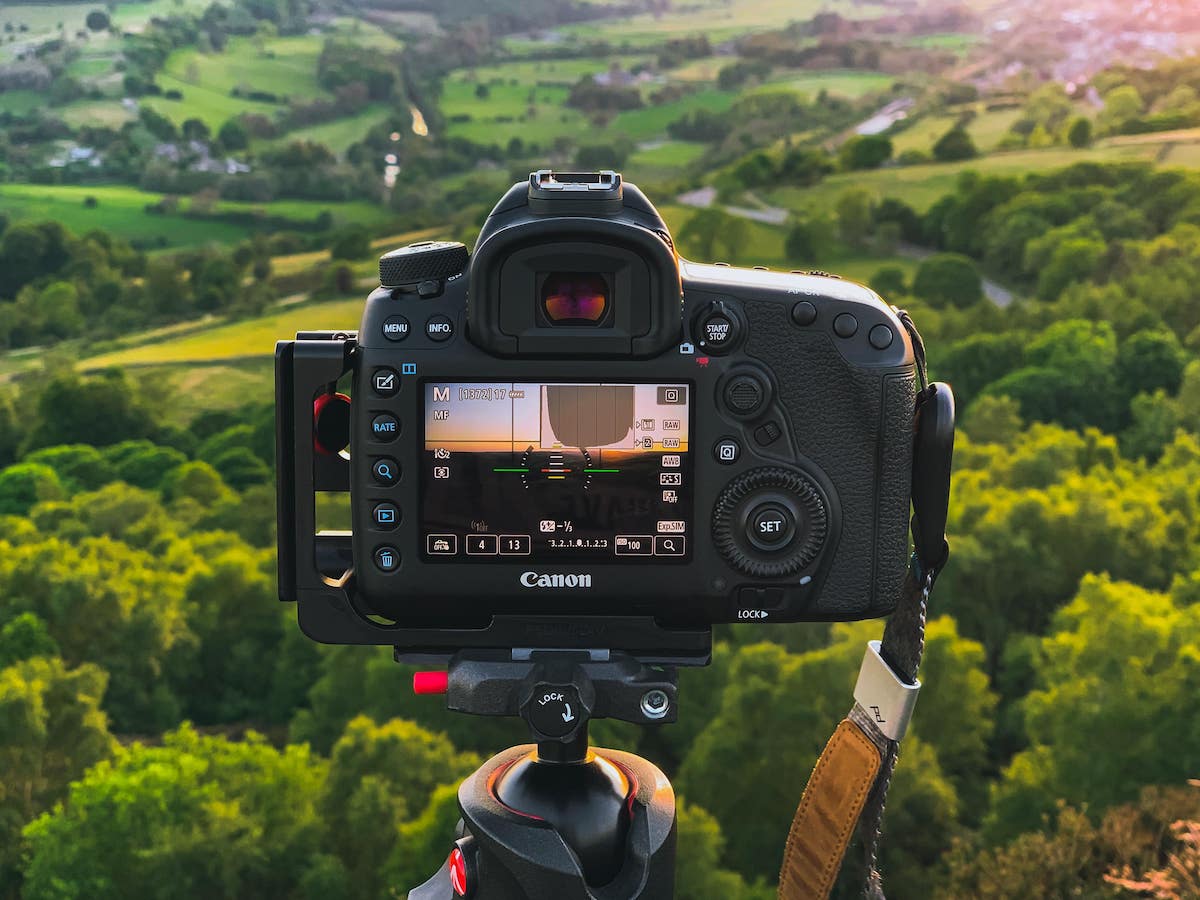 3. Benro Travel Angel FTA28AB1
Just like the Peak design travel tripod, the Benro Travel Angel FTA28AB1 is good for traveling, but at the same accommodate high-quality accessories.
Key features:
Accessories: short alternative centre column, interchangeable, rubber pads, metal spikes for the feet, and a smart padded soft case.
One leg is detachable for use as a monopod combined with a removable centre column.
Screw-on wooden knob, to use the detached leg as a walking pole.
Weight with head: 2.42 kg
Leg sections: 4
Max load: 10-14 kg.
Max height (with head): 161 cm.
Folded height: 45 cm
Pros:
Ball head
Good for travel
High-quality accessories
Cons:
Shorter max operating height
Material:
Aluminum
The precision of the engineering is beautifully turned out, with a combination of aluminum leg section and magnesium castings.
4. Vanguard Veo 3+ 263AB
The Vanguard Veo 3+ 263AB is perfect for any style of photography, due to the function of being able to move 360° in any direction.
You can move from macro to landscape in seconds. The MACC can also be used as a multi-mount when you pair it with the VEO+MA1 Adaptor, which is provided.
It's a premium aluminum all-in one tripod kit, with numerous innovative features and useful configurations.
Key features:
Innovative multi-Angle central column (MACC) system
Quick-release plates are ARca-compatible
Adjustable leg angles: 23°, 50°, 80°.
Able to convert one leg into a monopod for maximum flexibility
Spiked feet, tripod bag, VEO+MA1 adaptor, hex wrench included
Stability and smooth extension
Removable hook (can be used to hang weight for additional stability)
Able to hold two cameras
Legs section: 3
Extended height: 172.5 cm
Folded height: 72 cm
Weight: 2.45 kg
Max load: 15 kg.
Pros:
Great quality
Maximum stability
Good maximum height
Angled center column
Quick action leg locks
Cons:
Quite long when folded
A longer column could be useful
Material: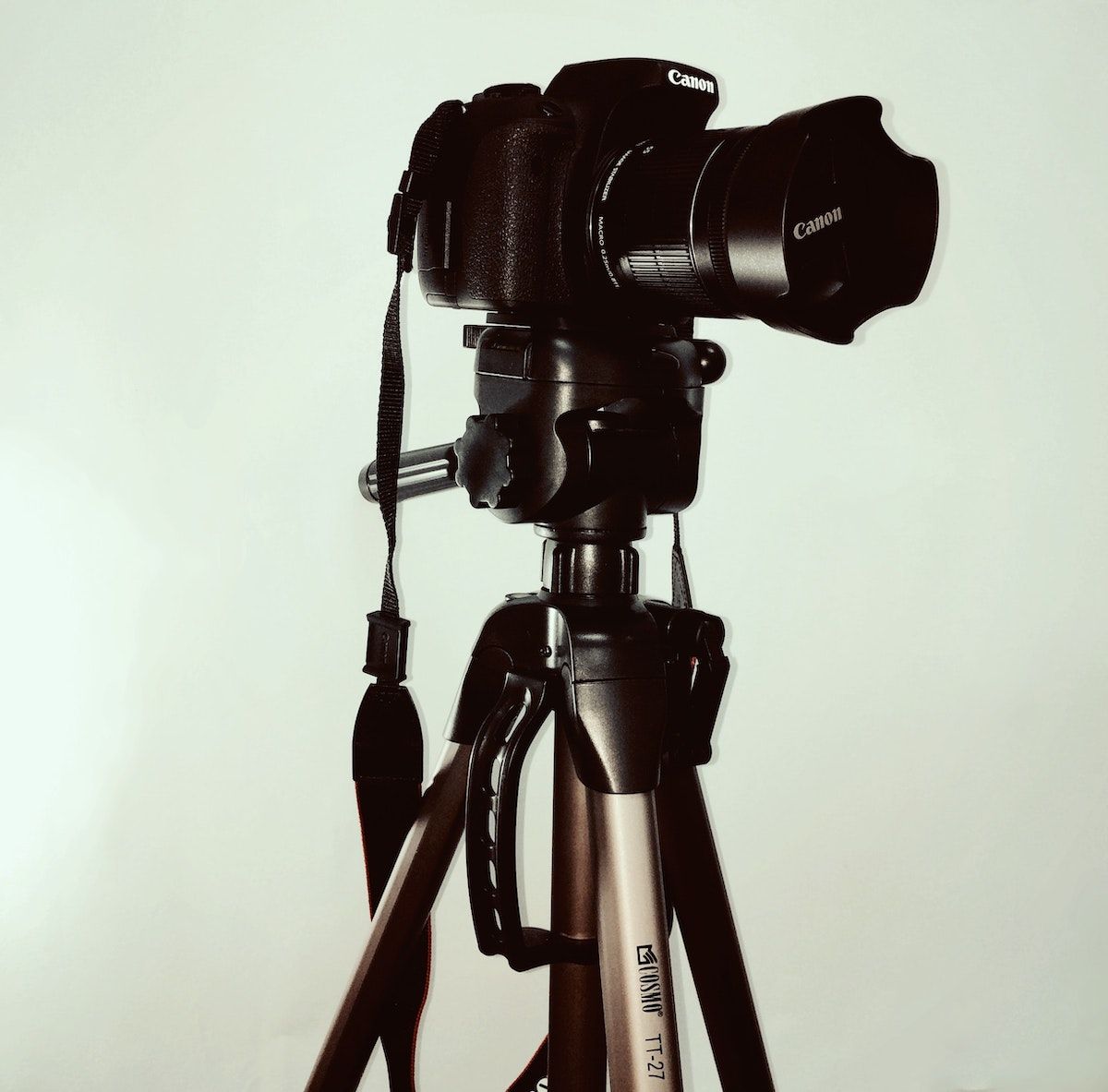 5. Manfrotto BeFree Advanced aluminum
The Manfrotto BeFree Advanced aluminum is easy to carry. The fixings make it quick to set up the tripod and take down again.
It possesses solidarity, which makes it the perfect tripod to keep your camera steady in windy conditions. The Manfrotto BeFree Advanced aluminum has all you need to take it out at night.
Key features:
Full-frame astrophotography gear
Unusual fold-down configuration whereby the three legs fold through 180 degrees to the ball head.
The legs can be erected to a full height of 59 inches.
Camera connects to the plate with a D-ring
Exceptional build quality and reliability
Ballhead
Leg sections: 4
Weight: 3.28 Ibs
Max load: 19.48 Ibs
Folded height 15.7 inches
Pros:
Lightweight aluminum build
Excellent build quality
Doesn't droop with full-frame DSLR
Cons:
Takes up a lot of space
A little big in folded height
Not full height
Material:
6. Manfrotto 190 Go! Aluminum tripod
The Manfrotto 190 Go! Aluminum tripods are great for outdoor and landscape photographers.
So if you find yourself in a position of needing a tripod for outdoor photography, I would recommend the Manfrotto 190 Go! Aluminum tripod, because of its key features and reputation.
Key features:
Lightweight sturdy base
Includes several models: either carbon fiber or aluminium construction
Several different heads and number of leg sections
Quick to operate
Easy assembly due to the M-lock mechanism
A versatile 90° central column that swings out into a horizontal position
Link attachment for extra accessories
Leg position can be held at: 25°, 46°, 66° and 88°.
XPro ball head
Leg sections: 4
Weight: 4.1 Ibs
Max load: 14.33 Ibs
Folded height: 22.5 inches
Pros:
Fast M-lock mechanism
90° column for horizontal positioning
Cons: ​​
No hook to add stability
Carry bag isn't always included
Does not come with a strap
The material in carbon fiber is expensive
Material:
Carbon fiber
Available in aluminum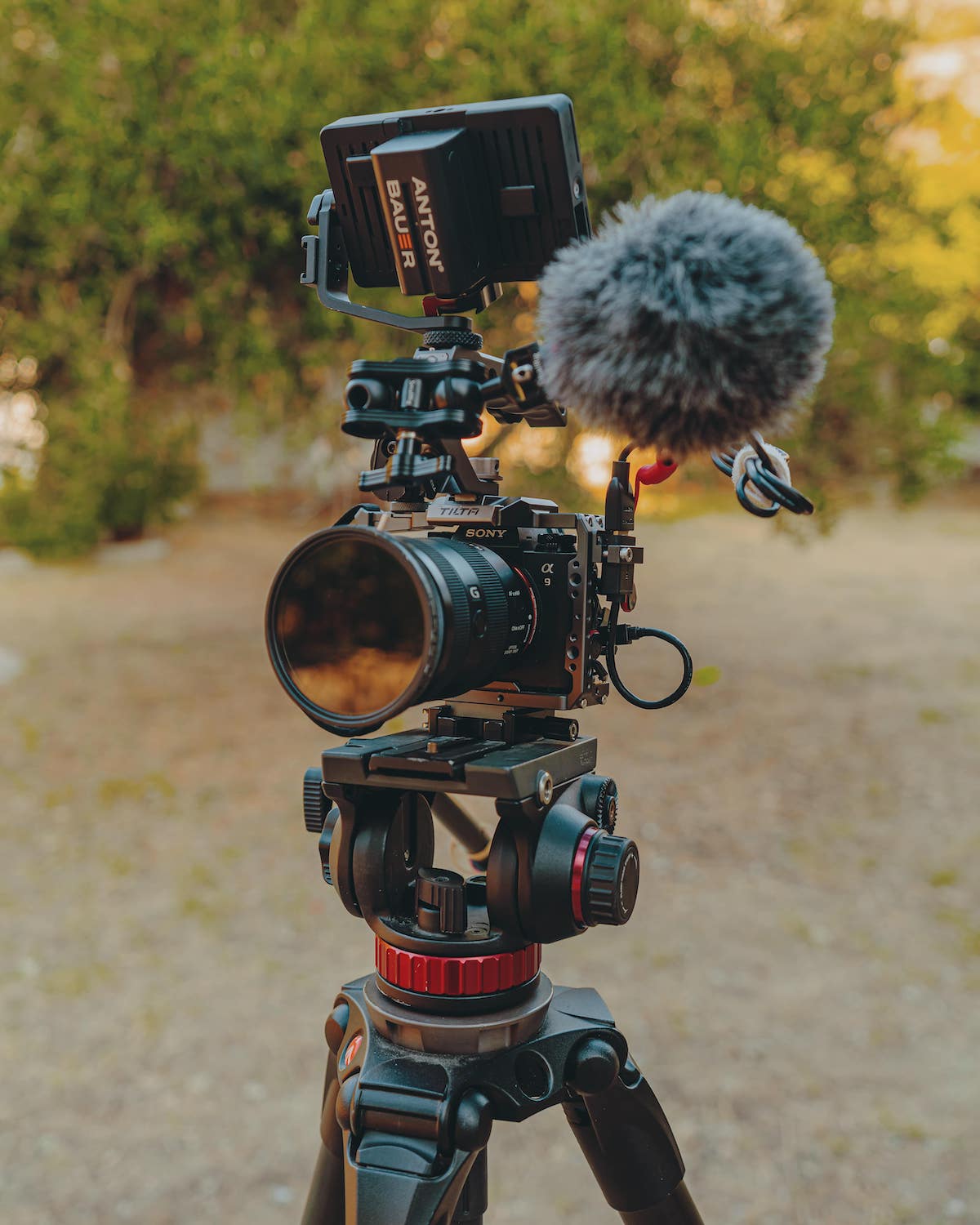 7. Gitzo GT5563GS systematic series 5 carbon fiber tripod
The Gitzo GT5563GS has the nickname Giant, and for a good reason. It is the biggest tripod on the market, and those who prioritize height in a tripod should buy this one.
The tripod is not for everyone because of its size, but it is the best one on the market right now.
Key features:
Maximum height of 278 cm.
Maximum load: 40 kg.
Smart design with great flexibility
Lowest height: 10 cm.
Amazing quality
Leg section: 3-6
Stable
Leg/head: 5-6 kg
Max height: 2.78 cm.
Folded height: 73 cm.
Weight: 3.56 kg.
Pros:
Tall
Perfect build quality
Cons:
Expensive
Not that transportable
Material:
8. Vanguard Alta Pro 2+ 263AB100
The Vanguard Alta Pro 2+ 263AB100 has a lot to offer, with decent height options for landscape and portrait photographers.
It has shown to be one of the best tripods when talking about balance and stability.
Key features:
Stable
Easy to set up and break down
Long expiration date
Legs can go outward in four different ways, 20°, 40°, 60°, 80.
Flexible
Adjustable
Quick-release plate
Maximum height: 173.2 cm.
Load capacity: 6.99 kg.
Max height without center column: 144.1 cm
Closed length: 73.7 cm
Legs: 3
Pros:
Stable
Adjustable
effortless smooth operation and rapid set-up
Cons:
Material: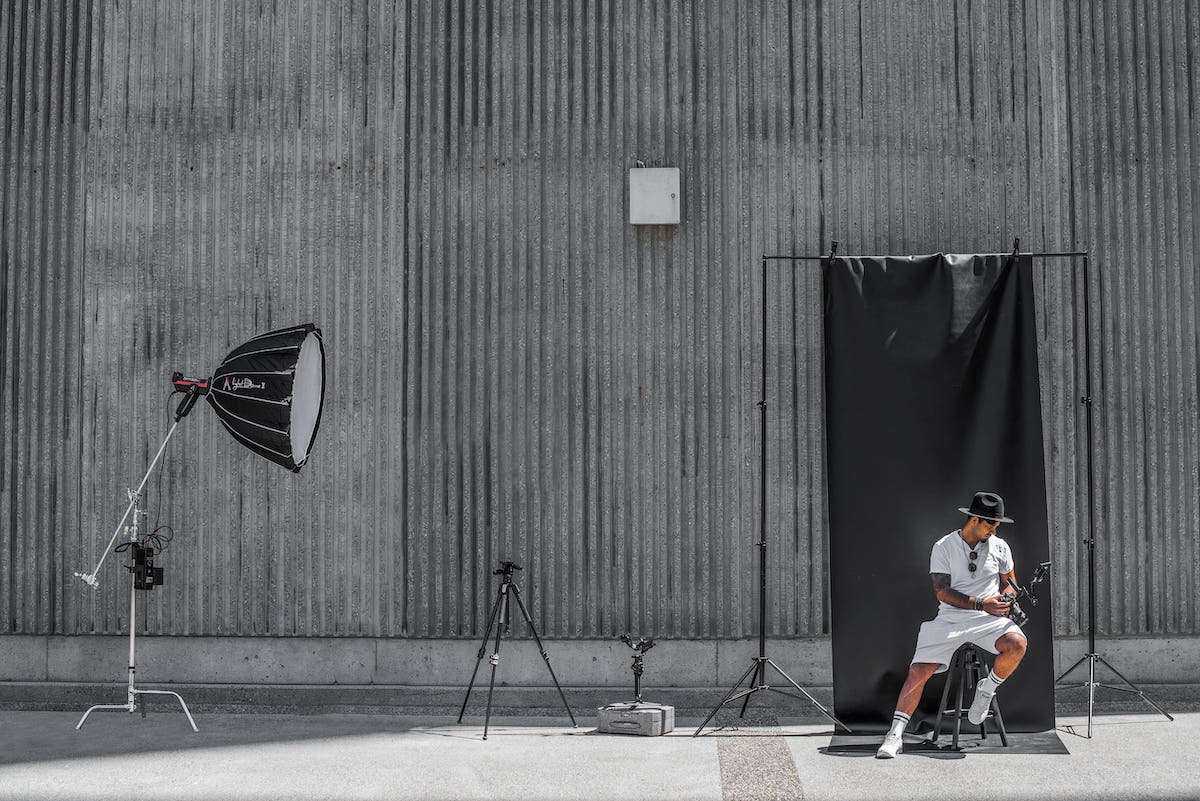 9. SIRUI P-2045R
The Sirui P-2045R tripod is a great choice if you're into shooting wildlife, or if you want to capture things in action.
It's also among one of my favorites because it's tall, strong, and most importantly adaptable.
Key features:
Lightweight
Compact
Soft movement
Folded Base: 360° Swivel, Tilt 20°
Foam Grip, Wrist strap
Stable
4 Aluminum sections with twist locks
Monopod with standing base
Carry bag with shoulder strap
Load Capacity: 17.6 lb
Maximum height: 63.5"
Minimum Height: 26.8"
Folded Length: 26.7"
4 Aluminum Sections with Twist Locks
Weight: 3.5 lb
Pros:
Flexible
Stable
Lightweight
Material: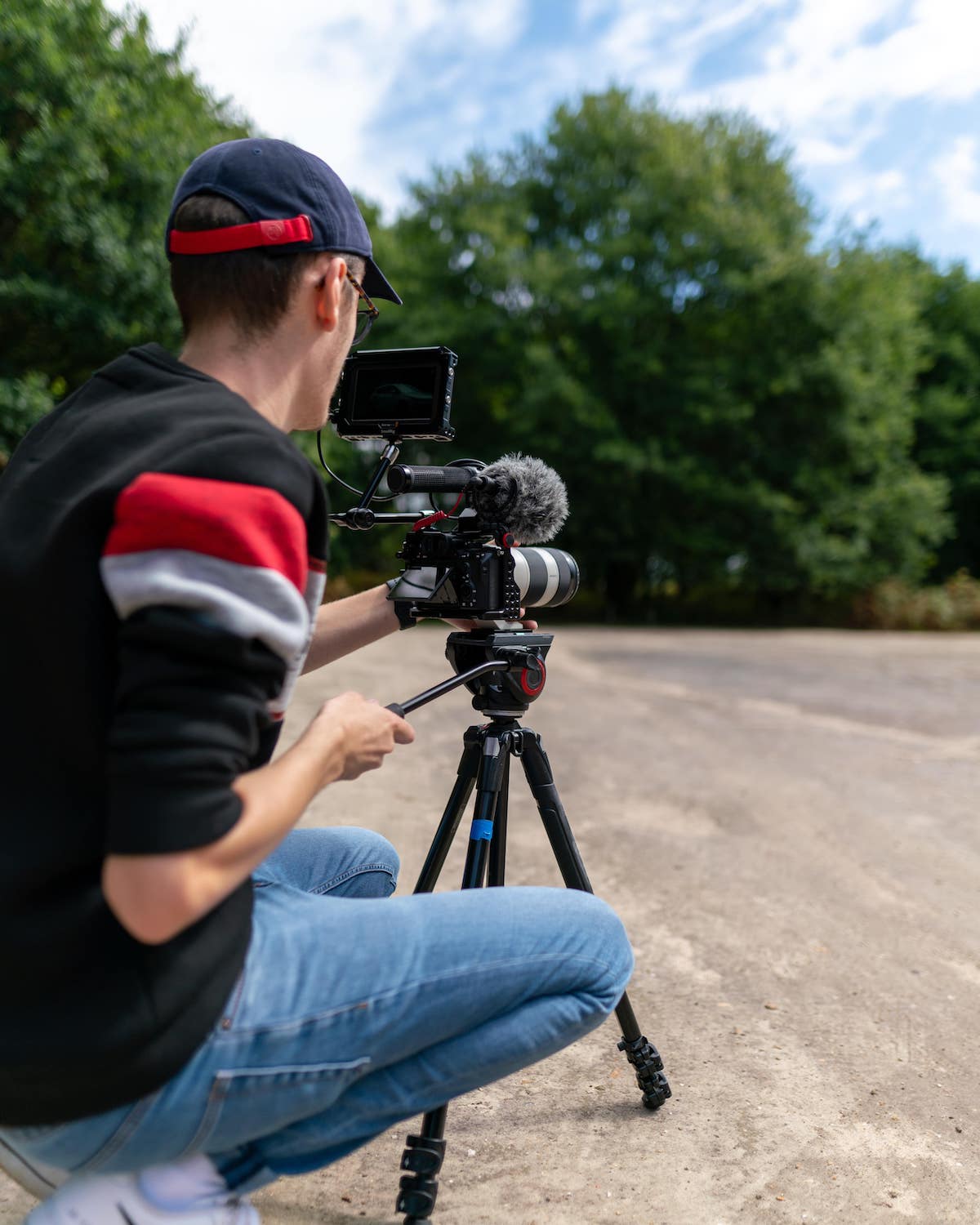 Rent or subscribe to a tripod
Thank you for reading this article.
If you find yourself in a position where you want to try out one of these awesome three-legged creatures. Fear not, we can get you covered in no time.
Rent or subscribe to a tripod today.
Camera Hire: Take Your Production to The Next Level
71PttfqWPXk
Camera Rental: Save Money with Wedio
5sHshmF1n_Y
Rent Camera Gear: Access Pro Equipment
qqHXJy6AWlc
FAQ
What is the best tripod?
It depends on what you are going to use it for, but a great example is the Vanguard Veo 3+ 263AB and Peak Design tripod.
Which brand is best for tripods?
Peak Design, Benro and Manfrotto are great tripod brands.
Popular listings for rentals