The 12 Best Sony Cameras & 5 Ways Sony Differs from Other Brands
Hire film gear from local filmmakers.
Hire film gear from local filmmakers.
If you're looking for the best Sony camera, you might find yourself at odds – with many capable ones in this brand's range, and it can be tricky to choose the perfect one!
We've compiled a list of the top 12 Sony cameras to look out for in 2023!
Read on to discover them all and make up your mind about the camera for your next creative project.
And don't forget: the hunt for gear doesn't end with a camera. There's much more to camera equipment – discover what else you need to have in your kit in this ultimate guide.
12 of the best Sony cameras
1. Sony A7 IV
The Sony A7 IV is an excellent gear with outstanding image quality, great levels of detail, and extensive dynamic range.
Its autofocus is powerful and straightforward to use – for most subjects, point the AF at the object you're shooting and be confident that the camera will track it and focus on the right place.
The A7 IV is also equipped with powerful video capabilities and is a fantastic option for shooting studio videos.
The A7 IV can record a 10-bit 4:2:2 video internally to capture much color information, with which you can work in detail in post-production.
Key specs:
33MP BSI CMOS full-frame sensor
Up to 10 fps shooting in lossy Raw with extensive buffer
In-body stabilization rated up to 5.5EV
Full-width oversampled 4K from 7K, up to 30p
4K/60p in Super35 / APS-C mode
10-bit video or HEIF stills capture
3.69M dot OLED viewfinder
Type: Full-frame Mirrorless
User level: Beginner, enthusiast
Pros:
Excellent image quality
4K 60p video
Super-responsive AF
Extensive external controls
Cons:
Relatively slow shooting speeds
6fps burst shooting at the highest quality settings
Omits Pixel Shift multi-shot mode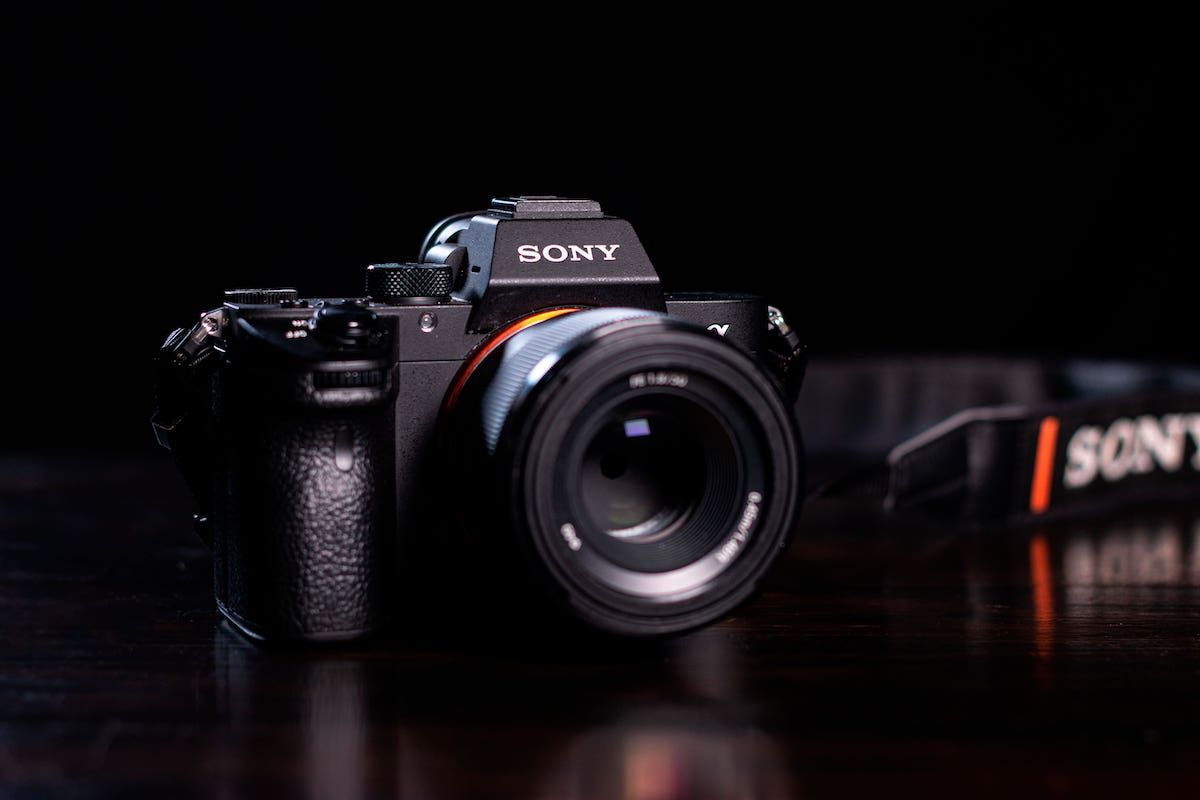 2. Sony Alpha A7R IV
The Sony Alpha A7R IV has excellent autofocus with the Real-time Tracking option, allowing the cameras to transition from subject tracking to Eye autofocus smoothly and back with no bug.
The A7R shoots up to 10 frames per second and shoots 4K video from the full width of its sensor or an APS-C/Super 35 crop.
Top-notch high ISO performance and robust in-body stabilization add to the many great features of this camera.
Wedding, landscape, and portrait photographers would not regret getting the A7R IV, as this one is the major player in its range.
Key specs:
61.2MP BSI CMOS full-frame sensor
Powerful AF tracking system
10 fps burst shooting
5.76M dot OLED viewfinder
4K video from full sensor width
4 or 16-shot high-resolution modes
S-Log 2, S-Log 3, and 'HLG' video modes
Type: Full-frame mirrorless
User level: professional
Pros:
Real-Time tracking autofocus
5-axis image stabilization
Crisp EVF
Tilting touch LCD
Dual UHS-II slots
Cons:
Lower-pixel cameras are better for video capture
Phase detection doesn't extend to the edge of the frame
3. Sony ZV-1
The Sony ZV-1 is probably the best compact vlogging camera you can get now.
A great mix of a bright lens, fantastic autofocus and side-flipping screen make it a great pocket video option.
In addition, the ZV-1 offers a 3.5mm microphone port, making it easy to record good-quality sound to match the videos.
Unlike the Sony RX100 series, the ZV-1 lacks an electronic viewfinder but brings other features like Real-time Eye autofocus.
Again, let us emphasize: vloggers will find this camera a dream gear thanks to its compact, lightweight design and the ability to turn it around to adjust the settings while recording.
The ZV-1 also effectively smooths out the camera shake, which is an excellent addition to its vlogging-centered capabilities.
Key specs:
20 megapixel 1" BSI CMOS sensor
Fully articulating, 921K dot, 3" touchscreen display
4K/30p, 1080p/120p and high-speed modes up to 960fps
Directional 3-capsule microphone with windscreen
Excellent autofocus in stills and video
Bluetooth and wi-fi for image and video transfer
Type: APS-C mirrorless
User level: enthusiast
Pros:
Class-leading autofocus
Hotshoe and 3.5mm mic port
The side-flipping screen is ideal for video
Compact size
4K video capture
Cons:
Average video stabilization
Limited touchscreen
Micro USB rather than USB-C
No in-camera flash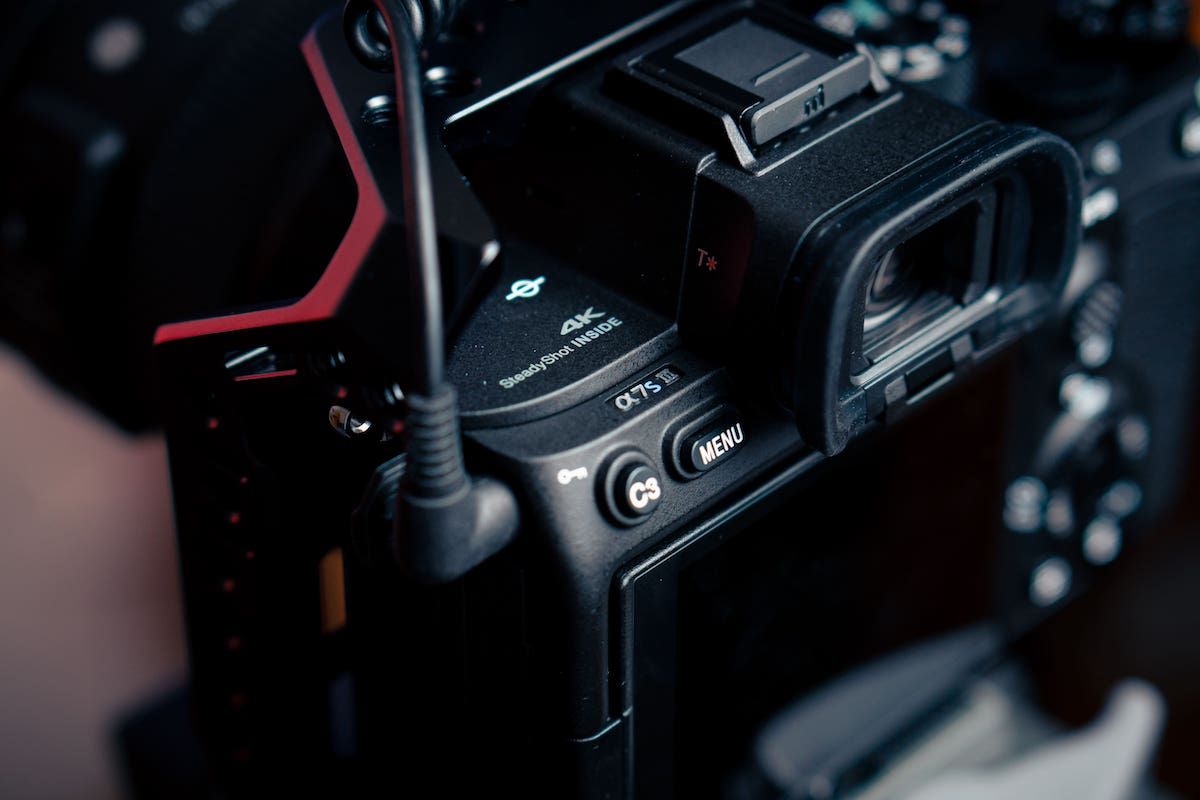 4. Sony A7S III
The Sony A7S III offers stunning capture of indoor stills and decent images shot in dimly lit environments.
The camera delivers excellent customizable autofocus with eye-tracking for animals and humans. The A7S III has a higher-resolution sensor than other cameras from this series, making it a suitable choice for photographers looking for super-sharp images.
This Sony camera will be one of the top solutions for landscape photography with its detailed, color-accurate images low in visual noise.
In addition, the lens allows a decent amount of light and gives you more flexibility when shooting in low-light environments.
Key specs:
12MP BSI CMOS sensor
On-sensor phase detection
ISO 80-102,400 (expandable to 40-409,600)
9.44M-dot EVF with 0.91x magnification
4K video at up to 120p, 60p for at least an hour
16-bit Raw video output at up to 60p
Fully articulating LCD
5-axis in-body stabilization with SteadyShot active mode
Type: APC-S mirrorless
User level: Intermediate, Professional
Pros:
Class-leading low-light video
Fully articulating touchscreen
Impressive battery life
Face and eye detection autofocus
Cons:
CFExpress cards are required for the best quality slow-motion video
Video autofocus doesn't work with SLR lens adapters
5. Sony Alpha A6600
The Sony Alpha a6600 presents industry-leading autofocus tracking, unbeatable battery life, and excellent in-body image stabilization.
The camera comes with plenty of body-mounted controls and a big, comfortable grip, which makes it one of the best APS-C cameras on the market.
It can capture very detailed 4K videos, but it's the stills performance where this camera shines.
The a6600 shoots 40 RAW frames in under 4 seconds – this is a camera that experienced photographers, especially those focused on stills, will get the hang of in no time.
Key specs:
24MP APS-C CMOS sensor
Advanced, capable subject-tracking autofocus
In-body image stabilization
2.36M dot OLED electronic viewfinder
0.9M dot tilting touchscreen
Wi-fi for image transfer and NFC
4K video capture with log profiles
USB charging
810-shot battery life (per CIPA)
Type: APS-C mirrorless
Pros:
Excellent JPEG and Raw image quality
Class-leading AF tracking is perfect for photographing people
Good video quality
Unmatched battery life
In-body image stabilization
Extensive customization options
Cons:
A single UHS-I card slot means the buffer takes a long time to clear
Cannot switch to video or exit burst mode while the buffer is clearing
Significant 'jello' effect in 4K/24p mode or important crop in 30p mode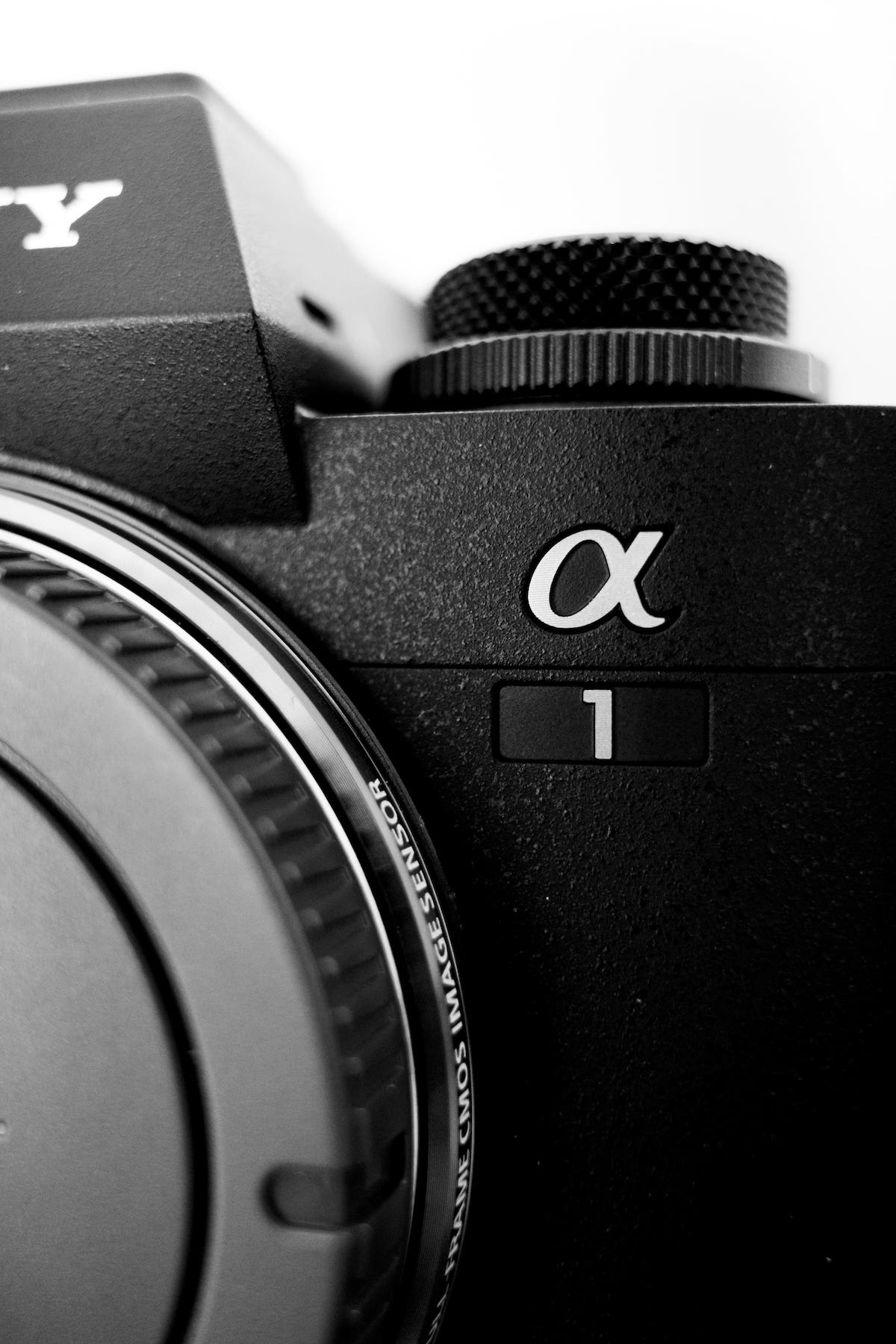 6. Sony A1
The Sony A1's capabilities cover almost every photography niche thanks to the high-resolution sensor, high-speed burst shooting, quick autofocus, excellent connectivity, and 8K raw video capture.
Being considered the most versatile professional camera, the A1 offers standard and silent shooting, making this camera an excellent choice for portraits, events, and wildlife photography.
In addition, this camera performs equally well in studios, open-air events, jungles for wildlife shootings, and even filmmaking sets.
Key specs:
50MP full-frame CMOS sensor
30 fps burst shooting with an electronic shutter
8K/30p video recording with Log and 4K Raw video out over HDMI
9.44M-dot OLED electronic viewfinder with 0.9x magnification
3.0" tilting touchscreen with 1.44M-dot resolution
Full-size HDMI port, headphone/mic ports, USB-C port with 10 Gb/s transfer speeds
Weather-sealed body
Weight 737g
Type: APC-S mirrorless
User level: expert
Pros:
Captures incredible detail
Fast AF
Super-speedy burst shooting
5-axis stabilization
High-magnification viewfinder
Cons:
The rear display could be better
8K video chews through battery
7. Sony Cyber-shot RX100 VII
The Cyber-shot RX100 VII is probably one of the most capable pocket cameras ever made because of its video and still performance.
The camera delivers strong image quality, great details in 4K video capture, class-leading autofocus, retractable viewfinder, and a good LCD screen.
The body's built is high-quality and compact, making it easy to carry around and slip into your pocket.
The Cyber-Shot RX100 VII will perform great in travel photography, and any form of photography that involves moving subjects – the RX100's wide shutter speed range and autofocus system make it easy to capture long-exposure shots and track moving objects.
Key specs:
20MP 1"-type stacked-CMOS sensor with phase detection and built-in DRAM
24-200mm equivalent F2.8-4.5 zoom
20 fps continuous shooting with full autofocus and auto-exposure, and no blackout
Seven frames, 90 fps' single burst' mode
Retractable 2.36M-dot EVF with 0.59x Equiv. magnification
3" touchscreen LCD (flips up 180° or down by 90°)
Oversampled UHD 4K video (up to 5 min clips in standard temperature mode)
Combined lens and digital 'Active' stabilization mode in video
High-speed video at up to 1000 fps
Intervalometer
Wi-fi with Bluetooth and NFC
Type: fixed-lens compact camera
User level: beginner, enthusiast
Pros:
Sharp 8x zoom lens
Electronic viewfinder
1-inch sensor design
20fps capture with subject tracking
Eye detection for people and pets
Tilting touch screen
4K video with an external microphone port
Cons:
You can't start a video while images are writing on a card
Limited touch functions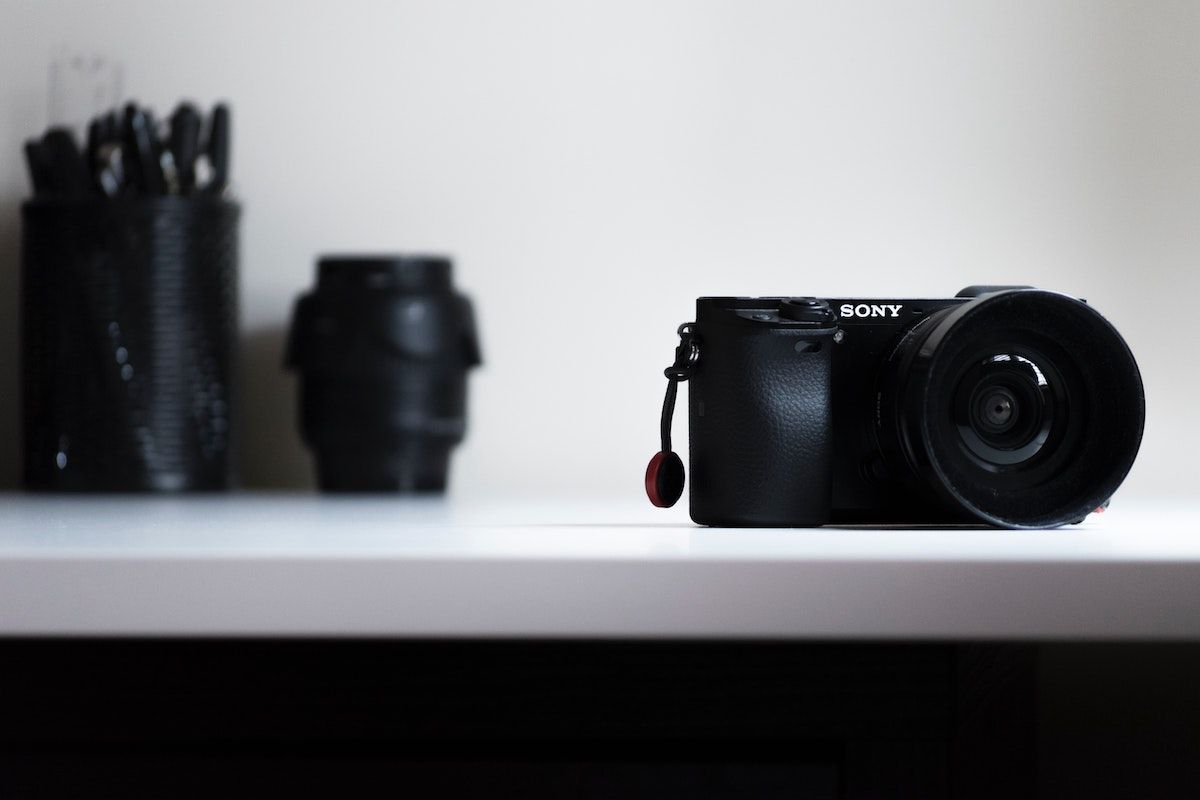 8. Sony Cyber-shot RX10 IV
Another Cyber-shot on our list – the RX10 IV, offers a vastly improved image quality compared to other bridge models and the best-in-class capture speed and ability to shoot at 24fps with continuous autofocus.
Although this camera won't be an excellent option for action video, it will do its job fine with stills thanks to its fantastic image quality, especially in JPEG – excellent dynamic range and minimal noise at higher ISO levels contribute to its good performance.
Key specs:
20MP 1"-type stacked BSI-CMOS sensor
24-600mm equivalent F2.4-4 stabilized zoom lens
24 fps burst shooting in JPEG + Raw, with full AF and AE
315-point phase-detection autofocus system covers 65% of the frame
Detailed 4K video capture with well-controlled rolling shutter
High frame rate video capture
Touchscreen
Bluetooth connectivity
Type: SLR-like (bridge) camera
User level: beginner, enthusiast
Pros:
25x zoom lens
Large 1-inch sensor
Phase detect autofocus
24fps Raw capture with tracking
Dust- and splash-resistant design
Touch LCD and EVF
Cons:
No in-lens neutral density filter
Hood blocks flash at wide angles
You can't start a video when the still buffer is in use
9. Sony Alpha A6400
The Sony Alpha a6400 is a dream pick for bloggers, vloggers, and independent creators – its still image performance is a marvel, and 4K video capabilities are even better.
With its 180-degree screen and eye autofocus, the a6400 is a perfect camera for single-handed video capture.
Impressive image quality, seen in sharp pictures and no visual noise, makes this camera an excellent choice for various photographic needs, especially travel photography.
It also offers a great autofocus system that allows the camera to track subjects easily and a minimum shutter speed that makes it suitable for long-exposure shots.
Key specs:
24MP APS-C sensor
425-pt phase-detection AF system with Real-Time Tracking
Tilting screen, 180° up, 90° down
2.36M-dot electronic viewfinder
New Bionz X processor
ISO range from 100-32000
11fps burst shooting
4K/30p video capture
Mic input, no headphone output
410 shots per battery charge (per CIPA)
Wi-fi with NFC and Bluetooth
Type: APS-C mirrorless
User level: Enthusiast, professional
Pros:
Versatile autofocus system
Great image quality
Compact body
Quick, accurate autofocus
11fps continuous drive
Large, sharp EVF
Cons:
Omits in-body image stabilization
Short battery life
10. Sony Cyber-shot WX220
We love Sony Cyber-shot cameras, and you?
This pocket-sized model is super slim and compact, but don't get discouraged by its size – the WX220 packs excellent imaging capabilities with its 18.2 megapixel Exmor R CMOS sensor and 10x optical zoom G Lens.
Cyber-shot WX220 produced bright, colorful photos with good exposure and optical image stabilization built in its small metal body.
It also delivers high-speed shooting at 10 fps, full HD video capture with stereo sound, wi-fi connectivity, and is generally very easy to use.
This camera is perfect for beginner photographers or casual snappers who want to shoot and share images quickly.
Key specs:
18MP - 1/2.3' BSI-CMOS sensor
ISO 100 - 12800
25-250 mm F3.3-5.9 Zoom Lens
Optical Image Stabilization
3.00" Fixed Type Screen
10.0fps continuous shooting
and FHD at 60fps Video Recording
Built-in Wireless
121g. 92 x 52 x 22 mm
Type: Digital compact camera
User level: Beginner
Pros:
Built-in Wireless (wi-fi)
NFC Connectivity
Image stabilization
Full HD Video
Face detection focusing
18.0MP high-resolution sensor
12.800 Max ISO
Cons:
No articulating screen
No built-in viewfinder
It could be too small for some hands, with little grip
Low levels of detail (especially shooting above ISO400)
Small 2.7inch screen - however, this keeps it small
Short battery life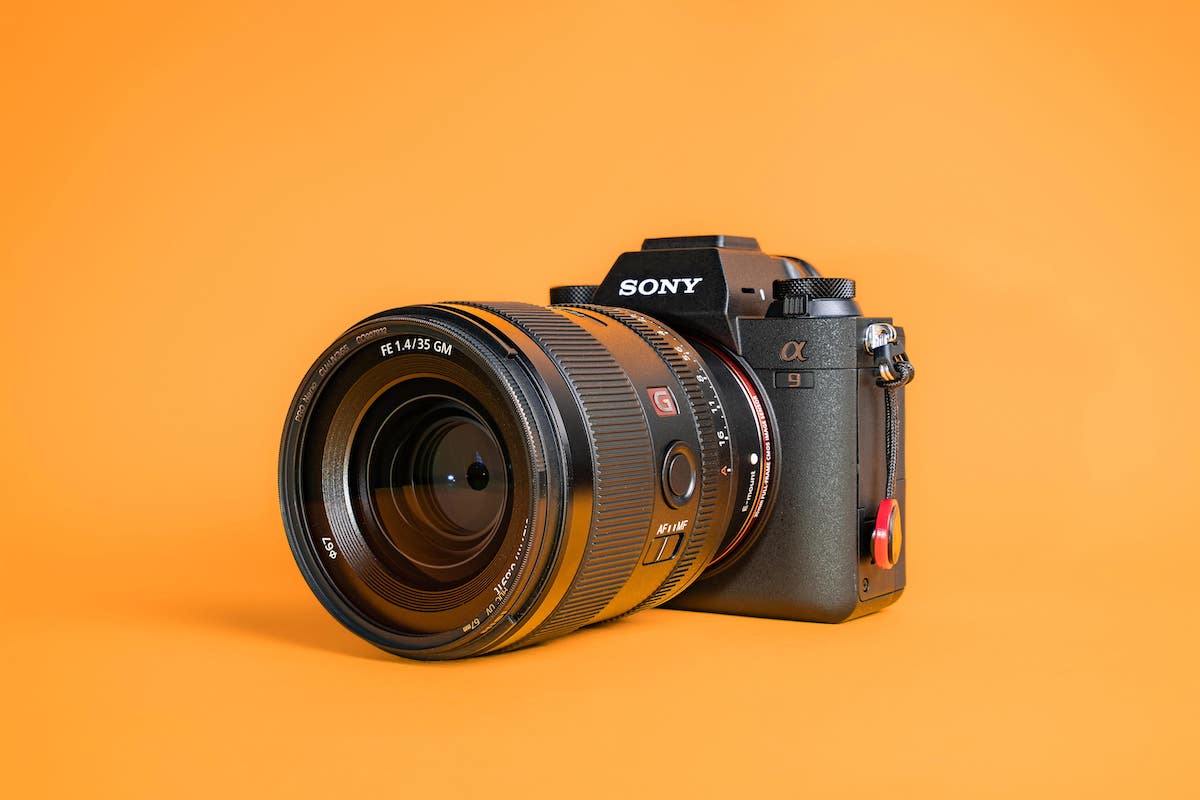 11. Sony A9 II
The Sony A9 II is an upgrade from the A9 camera, with the newest addition being a more compelling option for sports photographers and photojournalists.
The A9 prides itself on its hybrid focus points spread out all over the viewfinder – when fast-moving subjects are being tracked in the frame, you can forget the worry about the autofocus losing them.
In addition, the A9 II delivers 20fps continuous shooting, excellent image stabilization, and the ability to shoot 4K video.
As a result, this camera would be an ideal fit for any action photography.
Key specs:
24MP full-frame stacked sensor with 93% autofocus coverage across the frame
20 fps continuous shooting with full AF
5.5-stop (CIPA rated) 5-axis image stabilization
Dual UHS-II SD card slots
3.69M-dot OLED viewfinder (1280 x 960 pixels) with up to 120 fps update
1.44M-dot rear touchscreen LCD
Oversampled full width UHD 4K/24p video (1.24x crop for 30p); no Log option
Battery CIPA rated to 690 shots
678g
Type: APC-S mirrorless
User level: Professional
Pros:
Blistering burst shooting
Incredible AF system
Unrivaled connectivity
No viewfinder blackout
Blackout-free capture at 20fps
Superlative autofocus system
24MP full-frame sensor
Dust and splash protection
Cons:
Fiddly menu system
No XQD/CFexpress support
Limited touchscreen functionality
No S-Log video profiles included
12. Sony A6100
The a6100 is an entry-level camera, perfectly suitable for beginners and people who chase attractive images but don't consider themselves photographers.
This camera comes with a powerful autofocus system with subject tracking, stunning color performance, and excellent video capabilities – it's generally easy to use and lets the users focus on what they're shooting and not get distracted by the abundance of complicated settings.
Key specs:
24MP APS-C CMOS sensor
Advanced AF system with highlight dependable subject tracking
1.44M dot OLED electronic viewfinder
0.9M dot LCD tilting rear touchscreen
Wi-fi for image transfer to smart devices (with NFC for quick connection)
4K video capture
USB charging
Type: APC-S mirrorless
User level: beginner, enthusiast
Pros:
Light and compact
Built-in EVF
Tilting touch LCD
Superlative autofocus
Big choice of lens
4K video
Cons:
The charging port isn't USB-C
No IBIS for video
Limited touchscreen functions
Relatively low-spec LCD and EVF
5 ways Sony cameras differ from other brands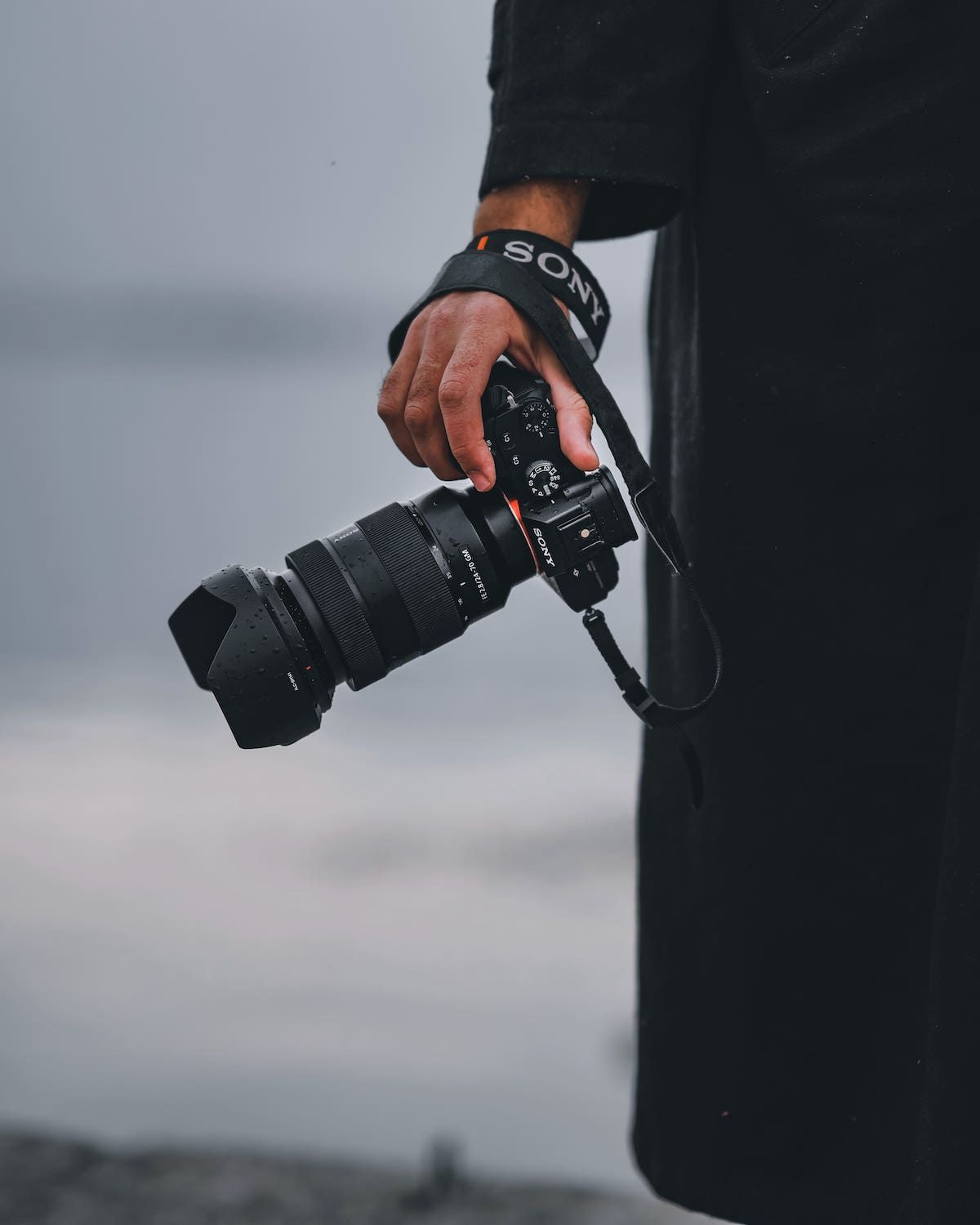 1. Impressive autofocus system (+)
A fast Hybrid AF system that combines phase detection autofocus technology with contrast detection autofocus
Able to track subjects with ease with pinpoint accuracy
Delivers tack-sharp images even in low light conditions
2. Often more compact (+)
Lighter and smaller camera bodies
3. Wide selection of lenses (+)
All Sony mirrorless camera bodies use an E-mount for the lenses
All E-mount lenses are cross-compatible between the mirrorless camera bodies
4. Unintuitive menu systems (-)
It takes considerable time to locate the correct function
Too big of a variety of settings which makes the menu too complex
5. Limited touch screen functionality (-)
A touchscreen can't operate some cameras
Sometimes you cannot adjust all settings on the touch screen if the camera has one
Rent or subscribe to a Sony camera on Wedio
Now that you've acknowledged yourself with all the main features and capabilities of the Sony cameras in this list, it's time to move on to the next step.
Give a Sony camera a test drive and see which one does its job best! Rent or subscribe to Sony cameras through Wedio here.
Which Sony camera is best for stills?
Sony A7S III and Sony Alpha A6600 are the best stills-performers.
Does Sony make the best cameras?
Sony's cameras pride themselves on their impressive autofocus systems, compact size of camera bodies, and wide selection of lenses. However, this is balanced out by rather unintuitive menu systems and limited touch screen functionality.
Popular listings for rentals