Virtual Events with New Levels of Resolution: 6 Best Logitech Cameras
Hire film gear from local filmmakers.
Hire film gear from local filmmakers.
The 2020 pandemic hit us hard and altered our way of living forever. As many were forced to quarantine globally, the demand for competent webcams rose drastically.
People turned to working remotely and streaming for fun.
Built-in webcams compromise image quality and positioning to fit your Mac or PC. A separate camera has the benefit of flexibility and higher quality, with some other perks.
Whether Zoom, Microsoft Teams, or Twitch is your preferred platform, these excellent Logitech cameras cover all your webcam needs.
I'll go through the best Logitech cameras for every purpose.
Interested in more gear? Learn about camera equipment for the must-have basics.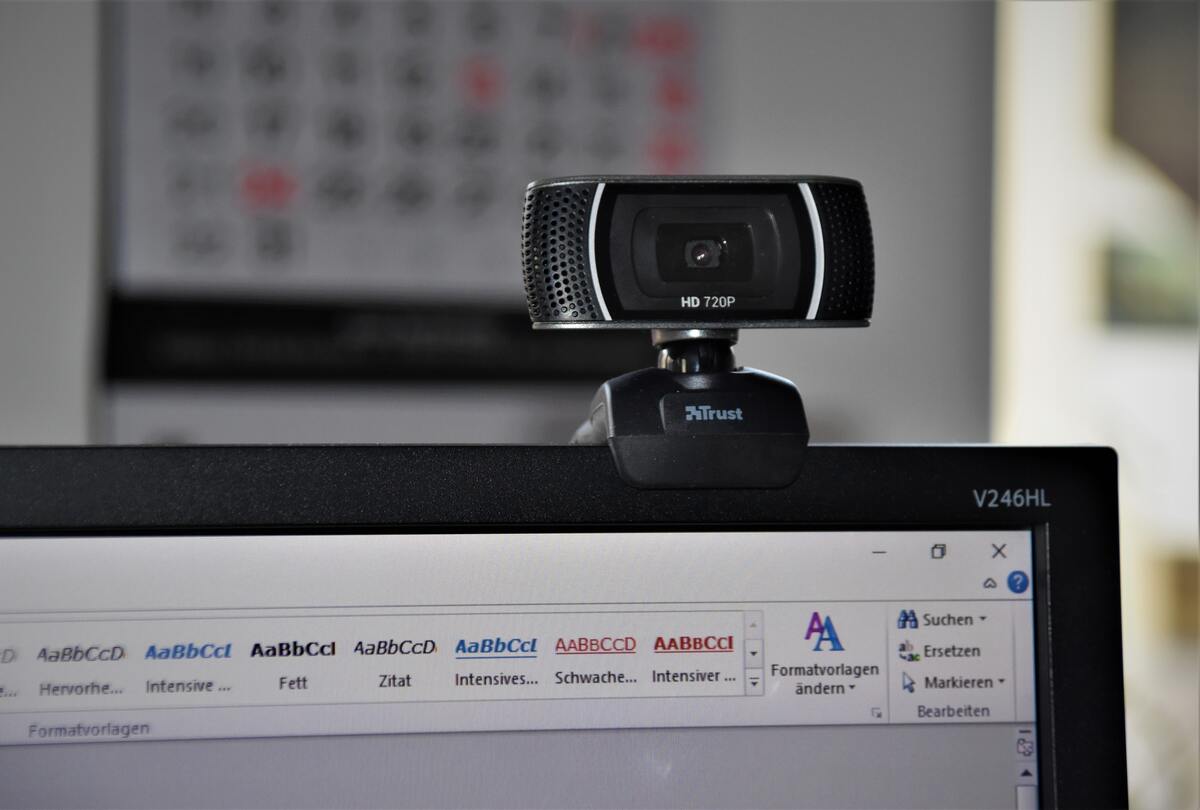 6 of the best Logitech cameras
Let's dive into six of the best Logitech cameras on the market for every purpose in 2023.
1. Logitech StreamCam
The Logitech StreamCam is an outstandingly flexible and convenient solution for any streamer or serious online presenter.
It can record up to 1080p Full-HD at 60fps, both of which variables can be adjusted independently. This will be incredibly convenient for creators working with lower bandwidth.
The Streamcam features outstanding face tracking for a webcam, decent low-light performance, and a reliable omnidirectional mic with a built-in noise filter.
This camera can also be physically rotated to record vertical video for even more flexibility.
Key features:
Sensor: 2.1 MP
Resolution: 1080p (adjustable)
Frame rate: 60 fps (adjustable)
Field of view: 78°
StreamCam pros:
Great flexibility,
Excellent autofocus,
Vertical video, and
Attractive, sleek design.
StreamCam cons:
Possibly unneeded features for most,
Expensive.
2. Logitech Brio 4K
The Logitech Brio 4K is a business-oriented webcam that stumps every expectation. It features 4K HD video and an excellent dynamic range, suited for dark offices and bright sunlight.
The Brio displays outstanding color accuracy and features USB-C connectivity too.
Some concerns are raised when it comes to the build quality. The web camera mount seems unreliable, and the privacy cover is not securely attached.
The imaging performance of the Brio 4K is undebatable, but are all these bells and whistles necessary for Zoom or Microsoft Teams?
Key features:
Sensor: 13MP
Resolution: 4K
Frame rate: 4K @ 30fps, 1080p @ up to 60fps, 720p @ up to 90fps,
Field of view: 90°, 78°, or 65° adjustable
Brio 4K pros:
Crystal clear 4K resolution,
Adjustable field of view for groups or presentations, in a crowded office,
USB-C connectivity,
Windows Hello support, and
Stunning dynamic range.
Brio 4K cons:
Overkill for almost every casual creator,
Flimsy build quality, seen at the mount and privacy cover, and
Expensive.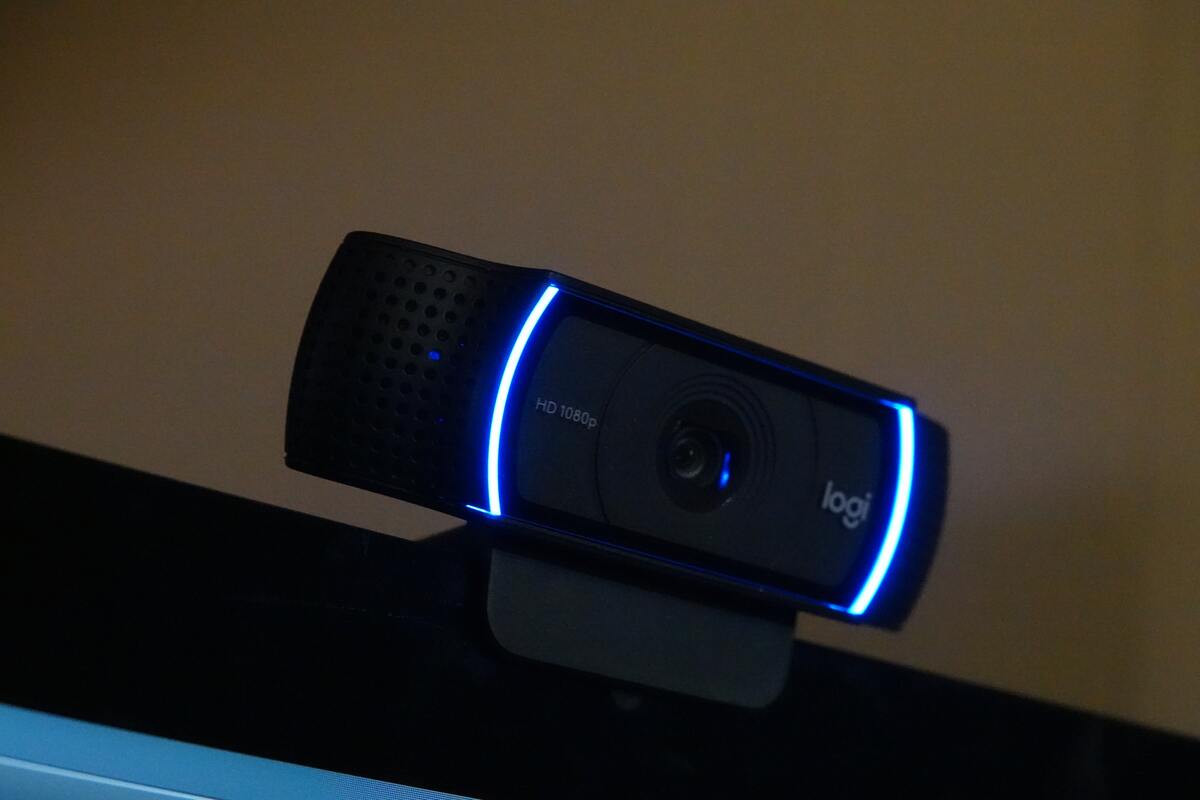 3. Logitech C930e
With exceptional mic quality and a gorgeous wide-angle lens perfect for multiple presenters, the Logitech C930e offers excellent benefits for those willing to pay the price.
The 90° glass Zeiss lens captures beautiful detail and shockingly accurate colors.
The built-in omnidirectional mic captures clear audio from over a meter away. This can come in particularly handy in group presentations but may cause issues with the background noise in crowded spaces, like an office or café.
Key features:
Sensor: 13MP
Resolution: 1080p
Frame rate: 30fps
Field of view: 90° Carl Zeiss lens
C930e pros:
Wide-angle glass lens,
Excellent mic quality, and
Stunning color accuracy.
C930e cons:
Potential audio issues in crowded spaces, and
More expensive than the average webcam.
4. Logitech C922 Pro HD Stream
The Logitech C922 Pro HD Stream webcam is a mid-price web camera targeted mostly at gaming and live streamers.
The 60fps frame rate (at 720p) allows streamers to match the game visuals in speed.
This webcam's 2 omnidirectional mics prove capable while effectively canceling noise. The result is clear audio from almost every angle, free of distortion.
This economically priced web camera is also one of the only Logitech models to come with a tripod included.
Key features:
Sensor: 2MP
Resolution: 1080p
Frame rate: 60fps
Field of view: 78°
C922 Pro HD pros:
Reliable autofocus,
Tripod,
60fps capture, and
Great omnidirectional mics.
C922 Pro HD cons:
No privacy shutter, and
Struggles in low light.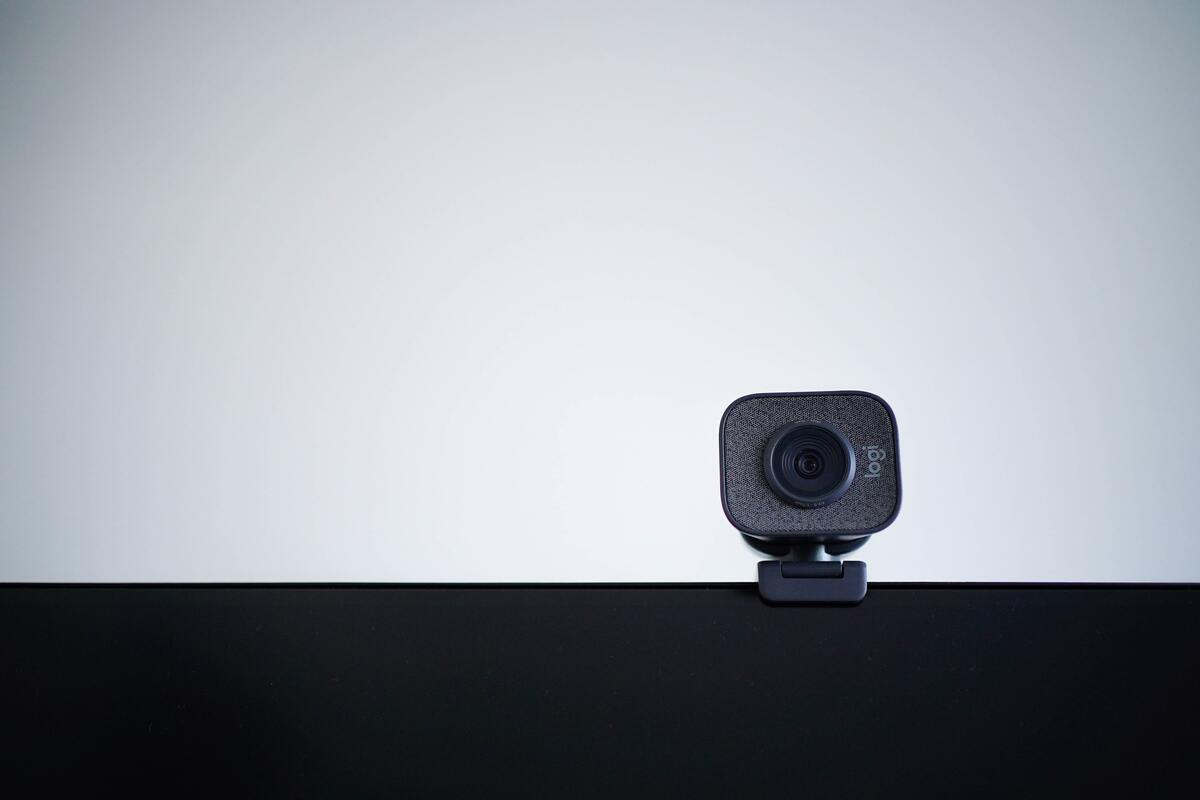 5. Logitech C920 HD Pro / C920S
While not exactly a professional live streaming camera, the Logitech C920 HD Pro meets the needs of home office workers. This dependable contender combines HD resolution at 30fps, pleasant color, and crisp audio.
It provides a reliable, simple way of streaming video.
The C920S includes a privacy cover to ensure your peace of mind. While neither model will blow your mind, they will get the job done better than anything else in their price category.
Key features:
Sensor: 3MP
Resolution: 1080p
Frame rate: 30fps
Field of view: 78°
C920 HD Pro/ C920S pros:
Simple and reliable,
Captures pleasant color,
Affordable.
C920 HD Pro/ C920S cons:
No privacy shutter (HD Pro), and
Struggles in low light.
6. Logitech PTZ Pro 2
The pinnacle of video conference webcams, the Logitech PTZ Pro 2 is here to help you present effortlessly in HD with camera controls that elevate your upcoming Powerpoints.
With outstanding optics and color reproduction, this camera easily keeps up with several alternatives, but that is not where it stands out.
Flexible pan, tilt, and zoom capabilities let you capture presenters, panelists, or projectors and stay in action.
Key features:
Sensor: 3MP
Resolution: 1080p
Frame rate: 30fps
Field of view: 82°
PTZ Pro 2 pros:
Easy to set up via plug-and-play,
260° pan, 130° tilt, and 10x zoom capabilities,
Operate with remote control, and
Well-suited for streaming classes, conferences, and more.
PTZ Pro 2 cons:
Relatively expensive,
No privacy cover, and
Image quality drops when zoomed in.
What to consider in a Logitech webcam
Before you make your choice, I'd like to offer some advice.
While there are abundant options of competent Logitech cameras, the best webcam for you will depend on several factors.
One of the most important is your goals and purpose.
Will you use the web camera to attend or hold weekly conferences?
Will you stream daily to a sizeable audience?
For a working camera, 1080p is quite often decent enough since Zoom or Microsoft Teams doesn't support 4K resolution. You likely don't need a wide-angle lens either, unless you need to be several presenters in the same frame.
For professional streaming, you should aim for better specs in resolution, frame rates, and potentially the in-built microphone. You can also focus purely on video quality and get the camera accessories like mics and lighting separately.
Understanding how your goals affect your desired features can ensure that you get your money's worth but don't overinvest into a model that you won't even be able to use.
Alternatively, you can try renting a camera to test it out before making a bigger commitment.
The price will obviously affect your choice as well.
Logitech cameras come in all shapes and sizes, suited for just about any budget. It's just a matter of figuring out your priorities.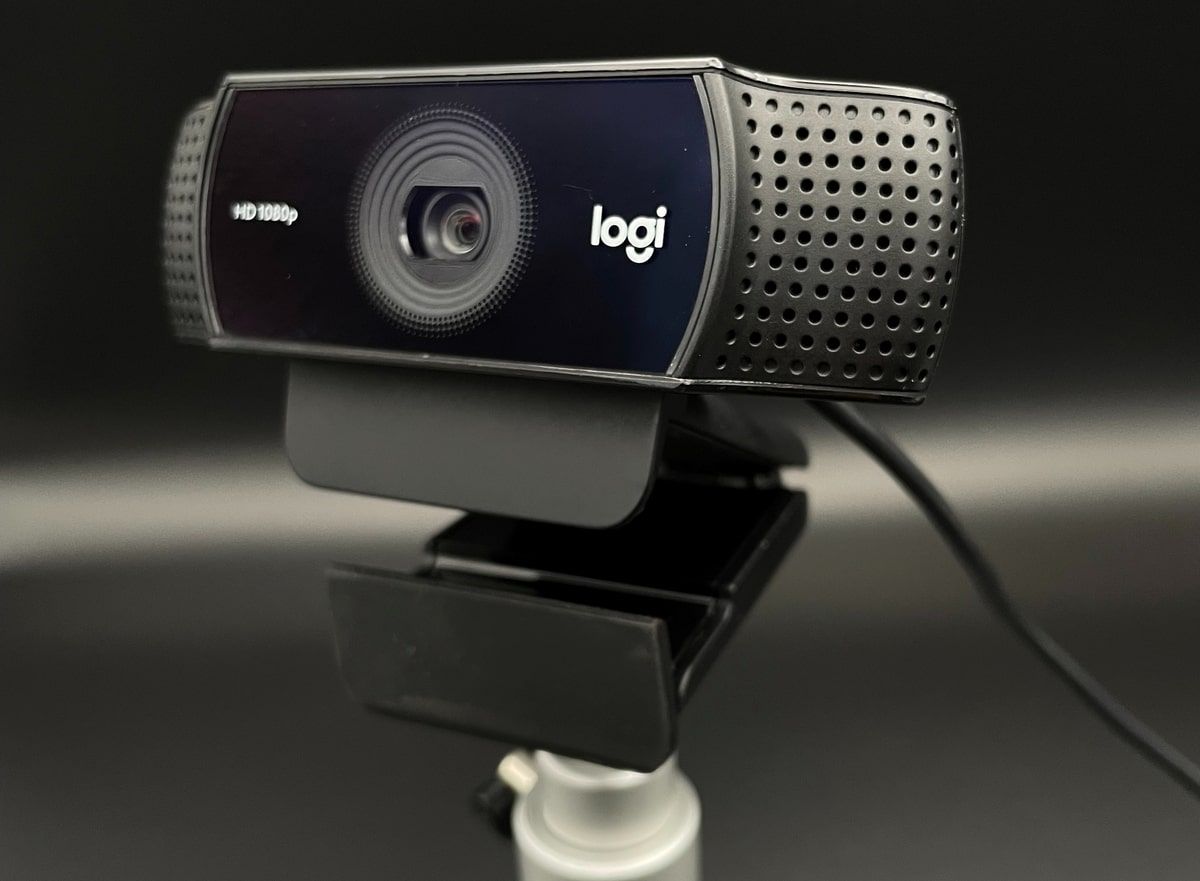 Rent or subscribe to a webcam
Did you find the perfect Logitech camera for your needs? Or are you still browsing the market?
Check out these awesome webcams to rent to explore your options.
We also covered you if you want to learn more about camera gear. Read about camera equipment for more on the subject.
Happy streaming or conferencing!
Which is the best Logitech web camera?
The very best Logitech camera is probably the Brio 4K to date. However, most casual creators can do with the reliable C920 HD Pro, which is an audience favorite for a reason.
Does Logitech make good webcams?
Logitech became a staple in the webcam market. They have reliable and competent cameras that cover the needs of anyone from office workers to dedicated streamers.
Popular listings for rentals