Top 7 Picks – DSLR Cameras Suited for the Photography Newbie
Hire film gear from local filmmakers.
Hire film gear from local filmmakers.
The sheer number of available options can be overwhelming when you're a beginner photographer seeking a DSLR camera.
Starting with the less expensive model is beneficial as a beginner. That way, you can get a feel for the manufacturer's distinctive design, menu system, and lens choices before spending big bucks.
Below we have listed a few beginner-friendly DSLR cameras to help you with the hassle of selecting a camera.
Learn more about the camera gear you will use in your photography journey.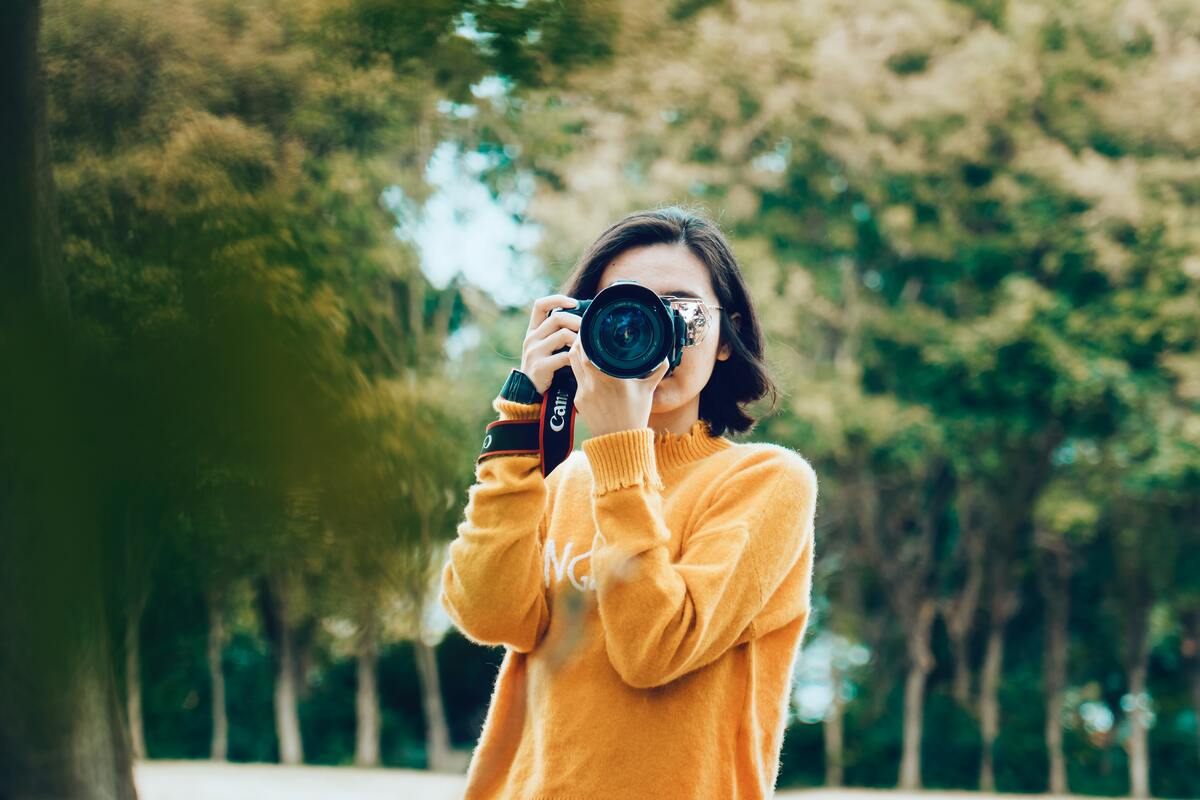 7 of the best DSLR cameras for beginners
1. Canon EOS Rebel T8i
The Canon T8i is an excellent panoramic camera.
Its touchscreen display is vivid and luminous enough to be seen perfectly in bright sun.
Even when filming at high ISO settings to accommodate for poor lighting, the compression artifacts of the photographs should be minimal.
Sadly, while the camera is straightforward, it isn't particularly comfortable to take around for extended periods, and the body isn't weather protected.
Pros:
It's easy to use.
The image quality is excellent.
Bright and crisp screen light and thoroughly articulated. For photography, the autofocus performance is fantastic.
Cons:
Design with a lot of bulk.
The build quality is a little plasticky
2. Nikon D5600
For travel photography, the Nikon D5600 is the finest beginner DSLR camera.
Although it doesn't enable USB charging, it has a long battery life of around 970 photos, based on your photography patterns, making it an excellent choice for traveling or long days.
The 24-megapixel APS-C resolution in this camera produces excellent overall picture quality. Photographs have a high dynamic range, which allows them to bring out more details in highlights and shadows, making them ideal for landscape pictures and scenes with a lot of contrast.
It's also a pleasure to shoot with, featuring a straightforward control method and menu system ideal for new photographers.
Those interested in making high-resolution vacation movies will be disappointed to learn that it lacks 4k video capacity. Despite this, it can still capture 1080p video in good quality. Overall, this is a good option if you're looking for a powerful DSLR that's somewhat portable, takes fantastic photos, and has a wide range of lens choices.
Pros:
Cons:
3. Canon EOS Rebel SL3
The Canon EOS Rebel SL3 is the ideal camera for amateurs if you wish to capture video.
This crop-sensor DSLR produces good FHD quality video, especially in brightly lit situations.
Its autofocus technology tracks moving targets remarkably well in FHD, even as they dart in and out of focus.
The menu system of this camera is highly user-friendly, and you can explore it using either the conventional buttons or the vivid, brilliant, entirely touchscreen.
Unfortunately, while filming in 4k, this camera's video capture capacities are significantly inadequate. It can only record at 24 frames per second with a 1.54x restriction in the field of view.
When the camera is recording in FHD, the autofocus and video stabilization performance is poor.
Nonetheless, the camera's small size, fully articulating touchscreen, and good FHD video quality make it stand out as one of the top DSLR cameras.
Pros:
Good touch screen
Good camera design
Cons:
For travel, it's a little too big.
Battery life is mediocre.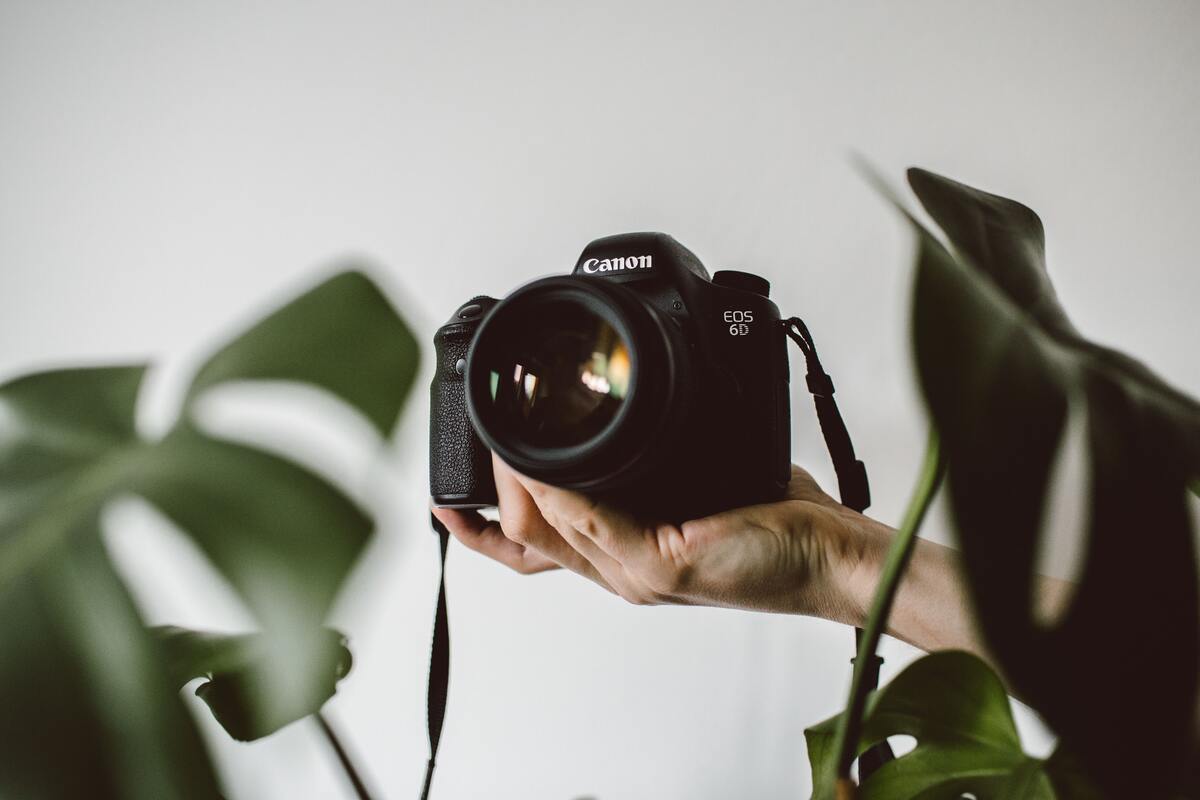 4. Nikon D3500
The Nikon D3500 is a good choice if you're new to shooting. The setting dial on this entry-level DSLR offers a 'Guide' shooting function.
The D3500 is also one of the smallest DSLRs just on the market. The camera features a 24.2-megapixel APS-C sensor and is suitable with both Nikon DX and FX lenses, providing you with various choices as your skills develop.
It has a fantastic image quality right out of the box, with a wider band and realistic colors at its essential ISO.
When photographing in JPEG, it also has superb noise management, so photographs taken in poor light at modest ISO levels look alright.
In addition, based on your usage patterns, the camera's battery capacity can last for days.
Pros:
Cons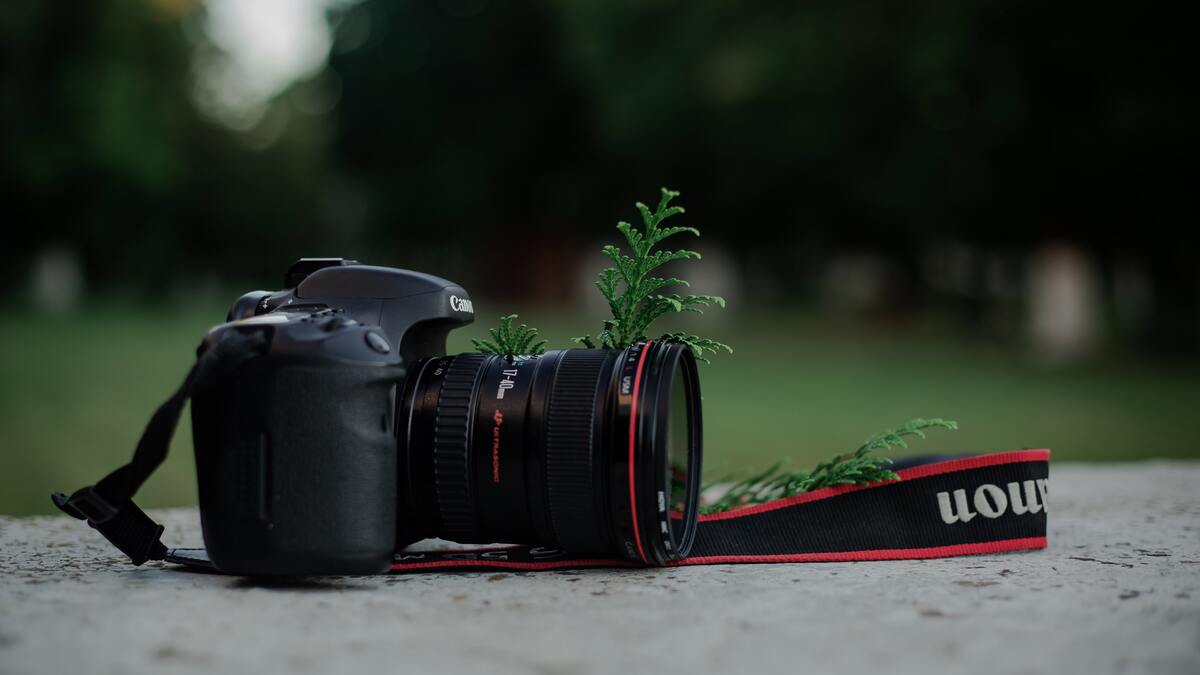 5. Canon EOS 200D Mark II
Due to a fully-articulating touch display and Canon's quick Dual Pixel CMOS AF, the EOS Rebel SL3 (aka EOS 250D / EOS 200D Mark II) sports Canon's top-of-the-line APS-C sensor with 24.1MP of resolution and stunning Live View.
We'd argue that it's one of the few DSLRs where using the screen to compose images is better than using the viewfinder. Canon also includes 4K video in the tiniest DSLR body you're likely to see.
Pros:
A small, easy-to-use DSLR
Truly excellent LIVE VIEW SHOOTING
Cons:
Larger than competitors who don't have mirrors
There aren't many AF points.
6. Canon Rebel T7i
With 45 focusing points, dual pixel AF, and a sharper 24-megapixel sensor, the T7i improves on the T6i.
However, if you come across a fantastic offer on the T7i or its features appear ideal for you, go for it.
This camera is a joy to use with a nice LCD and an excellent kit lens.
Pros:
Cons:
7. Pentax K-70
The Pentax KP, with a resolution of 24 megapixels, is among the most sophisticated DSLRs, sitting just above entry-level.
It also boasts the most advanced control architecture of the ten cams on display.
You get three unique dials to modify the phone's camera, which is more than most camera systems costing $3000 or more.
With just an 18-55mm kit lens, the Pentax KP costs $1100, which is more than double the price of other cameras on our list.
Pros:
Build quality
Control layout
Cons:
Minimal specifications
Expensive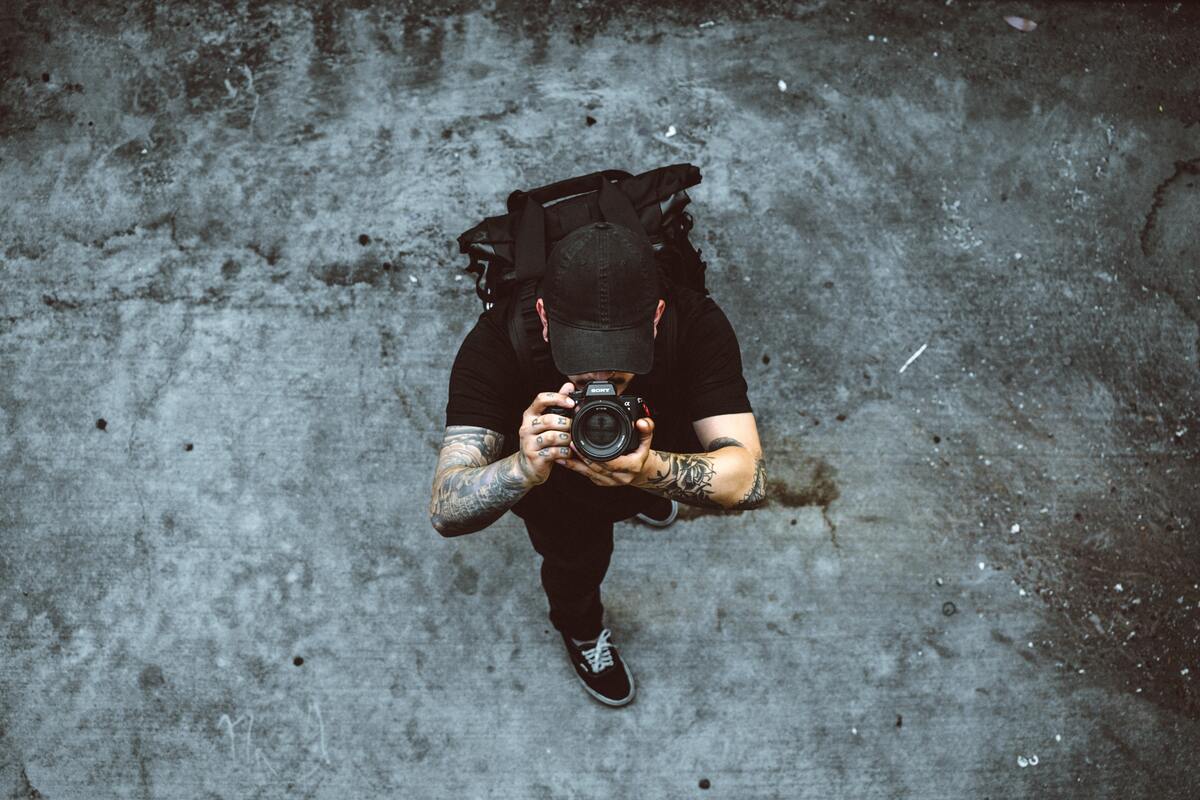 3 features to consider in an entry-level DSLR camera?
1. Interchangeable lenses
You can only go so far with your kit lens, so if you plan on buying more, invest in a DSLR with a wide lens choice.
2. Manual modes
Cameras' automatic modes may appear wiser than you are at first, but that won't last! You'll still need a controller because you'll need to take command at some point.
3. Video
Because 4K became the new standard for video recording, consider a more current 4K mirrorless camera if you plan to do a lot of blogging.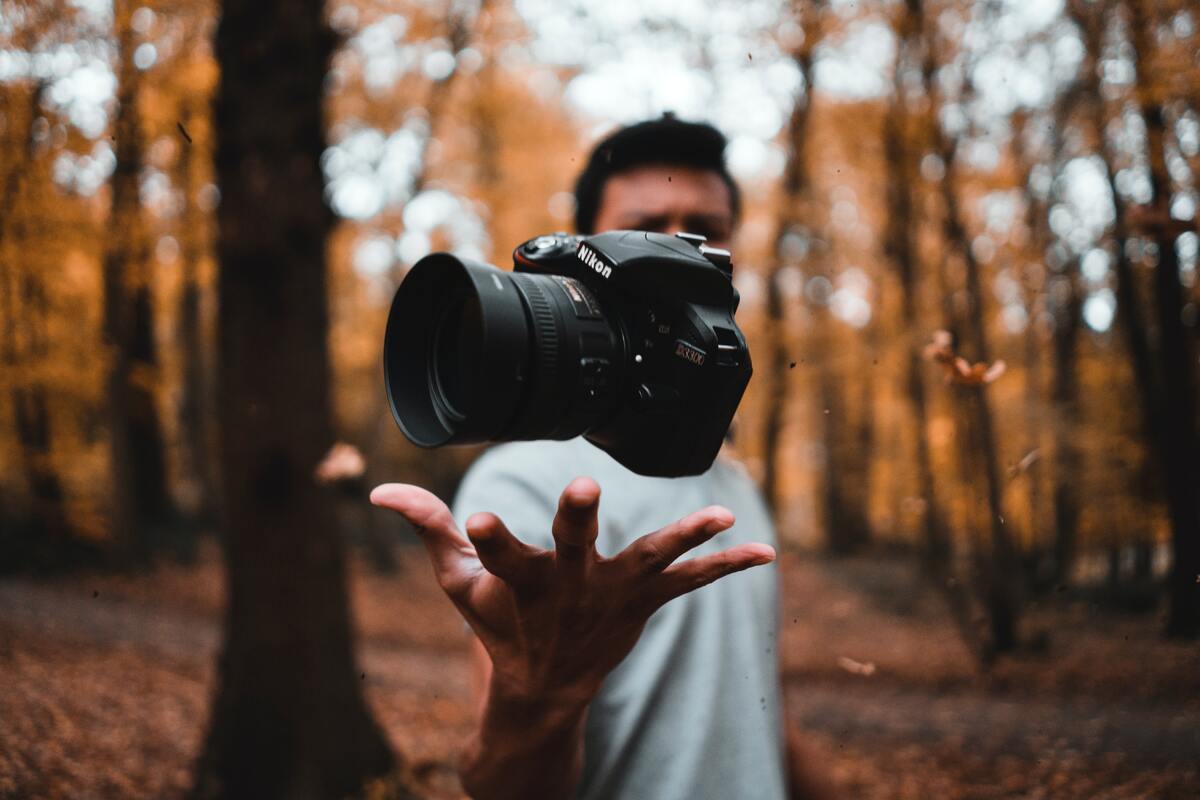 Rent or subscribe to a DSLR camera
Ready to get out there and shoot?
You don't need to use all your savings on getting the perfect entry-level DSLR camera.
Rent or subscribe to a DSLR camera at Wedio.
What is the best DSLR camera for beginners?
Nikon D3500
Is Canon or Nikon best for beginners?
Canon has more features and specifications.
Which is the best low-budget DSLR camera?
Canon EOS Rebel T8i
Popular listings for rentals