A Comprehensive List of the 15 Best Digital Cameras
Hire film gear from local filmmakers.
Hire film gear from local filmmakers.
Looking to make the upgrade from your phone camera to digital? Or maybe you're an expert looking for something new?
Either way, we've got you covered on our list of the 15 best digital cameras in the game.
Before you get all locked in on a new digital camera, check out our article on camera equipment. There you'll learn everything there is to know about camera equipment for your new camera.
5 of the best digital camera for beginners
1. Olympus OM-D E-M10 Mark IV
This compact mirrorless camera is great for those looking to develop their photography skills. It has a flip-down touch screen and good ergonomics, making this one perfect for those making the transition from their smartphone cameras.
This one also has one of the most extensive lens selections around, so you can stick with it for a long time.
Sadly, its autofocus isn't very impressive, and it doesn't come with a microphone or any USB-C ports. But considering its price and the fact it comes with an in-body image stabilization system, this camera is excellent value for money.
Pros:
Compact design.
Good sensor.
Comes with an in-body image stabilization system.
Cons:
No microphone input.
No USB-C ports.
2. Nikon D3500
If you prefer the handling and simplicity of a good DSLR camera, this is the best one you're going to find for beginners. It carries a 24MP APS-C sensor and an incredible 1,550-shot battery life which is way better than most mirrorless cameras.
This model also comes with a guide mode essential for beginners learning their way around a camera.
Pros:
There is a massive lens selection available.
Extremely impressive battery life.
Cons:
No touchscreen.
No 4k video.
3. Canon PowerShot SX70 HS
This camera can help you capture extra-wide images or extreme telephoto. It's an excellent choice for wildlife photography, and it's an ideal lightweight bridge model.
It comes with a 65x zoom lens, 10fps bursts, and 4k video with mic input. If you are looking for fast action in your camera, though, this may not be the one for you.
Pros:
Comes with a vari-angle lens.
Sturdy ergonomics.
Cons:
Not significant in dim light.
4k settings are not available in all modes.
4. Nikon Z5
If you want a tremendous entry-level full-frame camera, this is the best one you can get. It produces spotless images with its 24.3mp and reliable autofocus system.
This isn't the one for action photographers, though- as it only has a 4.5fps maximum frame rate. It also crops 4k video, so you should probably rethink if you aim to vlog with this.
Despite these minor setbacks, it's an excellent choice for a full-frame camera.
Pros:
Good autofocus system and viewfinder.
Solid build and comfortable handling.
Cons:
The burst rate is sub-par.
The screen tilts only.
Crops 4k video.
5. Fujifilm X-S10
This small mirrorless camera will do well in both the hands of hobbyists and experts. It carries a 26.1MP APS-C sensor and a minor in-body image stabilization system.
It also comes with a vari-angle screen, the ability to shoot 4k video, and excellent handling. Match it with a prime lens (or a longer one, if you want!), and you've got a superb little camera for street or travel photography.
Pros:
Great handling.
Despite its size, it has an in-body image stabilization system.
Good video and image quality.
Cons:
This model isn't waterproof.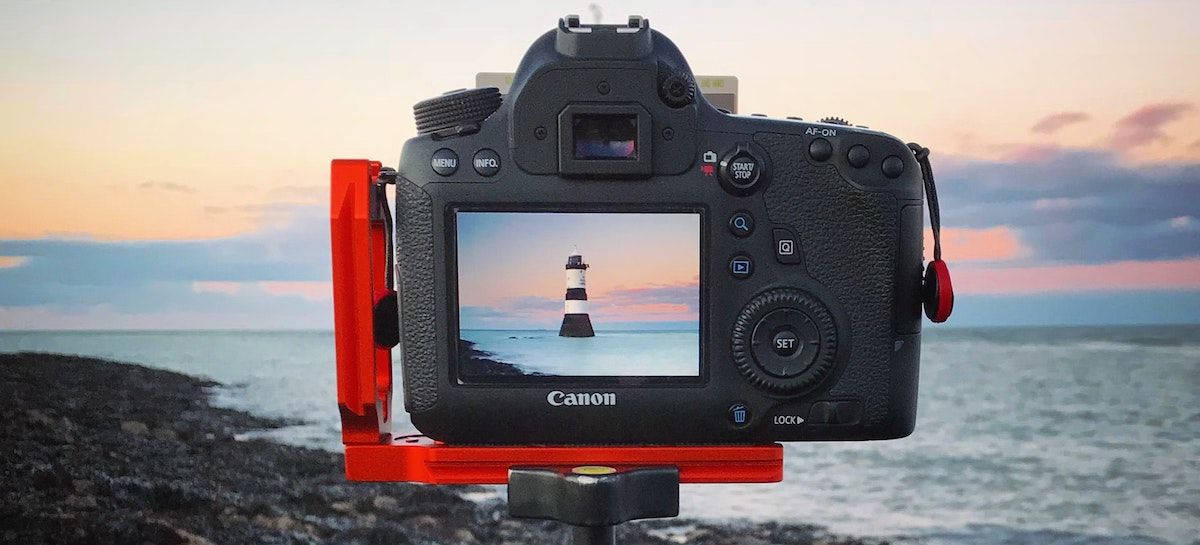 5 of the best digital cameras for enthusiasts
1. Fujifilm X-T4
This camera offers a great blend of features, making it one of the best cameras to use, no matter what skill level you're at.
It has a massive battery, which allows you to take 500 shots per charge, and this APS-C camera offers in-body image stabilization and a fully articulating touchscreen. If you're looking for a great all-rounder camera, this one may be for you.
Pros:
Its in-body image stabilization is essential for video.
Fantastic image quality.
Cons:
It has a video recording limit.
Doesn't come with a headphone jack.
2. Nikon Z7 II
This model packs some subtle but nice upgrades from the Z7, such as improved autofocus and a deeper buffer. It carries a 45.7mp full-frame sensor and a handy 19MP APS-C crop mode, making it great for sports or wildlife photography.
This model remains one of the best full-frame cameras you can get today, especially with its 4k/60p video.
Pros:
Speedier performance than the Z7.
Carries superb handling.
Cons:
Not much of an update from the Z7.
Its autofocus isn't the most impressive.
3. Sony ZV-I
This camera doesn't come with interchangeable lenses but it certainly makes up for it elsewhere. It has a fixed 3x zoom lens and a 1-inch sensor, making it small enough to slip into your pocket.
It also comes with a bit of muffler to cut down wind noise while filming and has an outstanding autofocus system. This little guy is great for those bloggers out there!
Pros:
Vari-angle rear screen.
Clip-on windshield.
Fast autofocus.
Cons:
Doesn't come with a viewfinder.
4. Panasonic Lumix S5
This camera is a great middle-ground for those looking to shoot video as well as beautiful stills. It's especially great for video and offers an uncropped 4K/30p mode and other specs that include V-log recording and Dual Native ISO.
Although it has a modest burst shooting rate of 7fps, it has 6k photo mode to give you that impressive image quality.
Pros:
A small and compact full-frame camera.
Good range of controls.
Impressive video specs.
Cons:
Not for action photographers.
The Autofocus system could be better.
5. Canon EOS 90D
This is one for all the DSLR fans: This model combines the highest resolution in an APS-C sensor of 32.5MP, with a high-speed frame rate of 10fps, and manages glorious uncropped 4K video!
It also comes with an optical viewfinder, and its handling and ergonomics are a joy to use.
Pros:
Fully articulated touchscreen.
Great value.
Cons:
Its pixel count causes noise issues.
Its buffer capacity is unimpressive.

5 of the best digital camera for experts
1. Canon EOS R5
This camera will be the only one you'll ever need if you look to shoot mesmerizing stills in almost any situation. Its autofocus feature is awe-inspiring, especially when it comes to detecting animals or people.
With this camera, you can shoot bursts at 12fps with a mechanical shutter, and you get 5.76-million pixel EVF and a design very comfortable and similar to most DSLR cameras.
Pros:
Impressive battery life.
Fantastic autofocus.
Great in-body image stabilization system.
Cons:
Quite expensive.
Video limitations.
2. Canon EOS R6
This is one of Canon's more affordable DSLR cameras and offers autofocus, a fantastic in-body image stabilization system, and burst shooting powers.
However, it does have some overheating issues, so it's best to stick to this if you are doing still life photography. It still is great for anyone in the photography game looking for a full-frame camera.
Pros:
It has dual card slots.
Autofocus.
Superb in-body image stabilization system.
Cons:
It only has a 20mp resolution.
Limits video recording.
3. Nikon Z6 II
Nikon Z6 was the best in the game for a while, but the 2nd generation model is definitely worth the price hike if it's in your budget. It carries an Expeed 6 processor, meaning you can get bursts at 14fps and some great autofocus boosts.
With this camera, you also get an extra UHS-II card and a new 4k/60p video mode. Its 24MP full-frame BSI CMOS sensor performs well at high ISOs, and its firm build gives it a good durability rating.
Pros:
Great handling.
Impressive image quality.
Cons:
Its screen isn't vari-angle.
The autofocus isn't the most advanced.
4. Sony A7R IV
This camera ticks all of the boxes for landscape photographers: megapixels, dynamic range, and weather-proof. It also comes with a pixel-shift mode, as well as its 61mp sensor. If you are shooting human subjects, Sony's renowned face and the eye-tracking system will do wonders here.
You also get a bright, sharp 5.76 million-dot electronic viewfinder, and it isn't too bad if you want to shoot video, either.
Pros:
Fast and intelligent autofocus.
Great viewfinder.
Good metering system.
Cons:
Rolling shutter which isn't ideal for video.
No in-camera RAW processing.
Doesn't come with motion correction in pixel-shift mode.
5. Fujifilm X-T30
This retro mirrorless camera is a great find for under $1000. It has a great mixture of quaint settings and dials and a modern touchscreen interface.
It has a fast processor so that you can take DCI 4K video at 30 fps. However, you are still limited to 10-minute clips, so if you're looking to shoot longer, look elsewhere.
Pros:
Touchscreen interface.
Great feature set.
Good image quality.
Cons:
10 minute 4k recording limit.
Doesn't come with in-body image stabilization.
What should I look for in a digital camera?
What you really should be looking for when getting a camera is the sensor size.
Micro Four Thirds and APS-C cameras are for hobbyists and pros, while full-frame models are more for advanced photographers with bigger budgets. If you find compact cameras with small sensors, these will generally be for travelling.
You're also going to want to look for a camera with a viewfinder and good handling. Without these, it just makes your job as a photographer harder.
You will also want to consider lenses. Depending on what you want to do, you may want one with a non-detachable lens or one that can have many different lens fittings.
Rent or subscribe to your next camera
So now you've got a pretty good idea of what camera you'll get for your photography kit. If you're looking to rent or subscribe to your next digital camera, check out our website.
Rent Camera Gear: Access Pro Equipment
qqHXJy6AWlc
Camera Hire: Take Your Production to The Next Level
71PttfqWPXk
Camera Rental: Save Money with Wedio
5sHshmF1n_Y
Best Digital Camera FAQ
How does a digital camera work?
A digital camera is made up of a grid of tiny little pixels which are sensitive to light. A digital camera takes this light and focuses it via the lens onto a sensor usually made out of silicon.
What is a digital camera?
A digital camera is a device that captures photographs in digital memory. Film cameras capture images on film, so digital cameras are more modern and used more often today.
Popular listings for rentals