The 9 Best Cameras for Documentary Filmmaking in 2023
Hire film gear from local filmmakers.
Hire film gear from local filmmakers.
One size fits all…in documentary filmmaking, this rule definitely doesn't apply. It always really depends – are you a beginner planning for your first documentary? Or a professional doing it for the umpteenth time?
In this blog, I will focus on recommendations for beginners as well as slightly more advanced filmmakers that might have done some filming, but not a documentary. Because a documentary is not like any other movie!
Wedio top picks
Best camera for documentary filmmaking in 2023
We'll explore:
-       Canon Vixia HF G40
-       Panasonic Lumix GH5
-       Sony DSC-RX10 IV
-       Blackmagic Pocket Cinema Camera 6k (and 4k)
-       Canon EOS C100 MK II
-       Panasonic Lumix DC-S1H
-       Sony PXW-FS7 II 4K XDCAM
-       Canon C300 MK II (vs Canon C500 MK II)
-       Sony PXW-FX9
Canon Vixia HF G40
There is a big difference between digital cameras and digital camcorders. Digital camcorders can record not only to flash memory cards but can also store content internally as well. Camcorders are often designed with more functionality for documentary filmmakers.
While Vixia HF G40 can't shoot 4K, it can shoot full HD 1920x1080p at up to 60 fps in mp4 format. It's a perfect camcorder for beginners, but don't underestimate this machine, especially if you've already got experience making movies.
You can almost fit the G40 in your pocket. You can capture decent footage in low light. The G40 has a CMOS sensor and a 20x HD video zoom lens with a hybrid manual focus/zoom ring.
A used Canon G40 costs a little over $900 with a retail price of roughly $1,000 for a new one. But remember it is only a camcorder, so you better have something else to hand for your stills.
Panasonic Lumix GH5
A firm favourite amongst documentary filmmakers is the Panasonic Lumix GH5. While some people may argue that the newer edition Panasonic Lumix GH5s is a better camera, the GH5 might remain the better camera for documentary filmmakers.
The GH5 is one of the best-selling video cameras over the last couple of years. This was helped by a price drop thanks to the updated GH5s model release. At release, Panasonic charged $1999 for their GH5, whereas now you can pick one up for around $1400.
It is a highly capable Micro Four Thirds mirrorless camera with a 20.3 Megapixel sensor supported by a reliable Venus Engine processor and internal 10-bit 4:2:2 4k recording up to 60 fps. The GH5 has proven itself as a very capable documentary camera that's compact - allowing you take it anywhere!
You can read a review of the camera here.
Sony DSC-RX10 IV
Sony DSC-RX10 IV is an all-in-one camera perfect for amateur videographers, casual shooting and travellers. However, with the rough price of $1500, advanced filmmakers might be tempted by its impressive list of specs and features.
RX10 IV has a 20MP CMOS sensor, a 315-point phase-detection autofocus system that covers 65% of the frame, touch LCD and EVF, built-in Wi-Fi and Bluetooth connectivity. It shoots detailed 4K video, 1080p slow-motion, and has a native ISO range of 100-12800.
It features a 25x zoom lens, a large 1-inch sensor, phase-detect autofocus, and 24fps Raw capture with tracking. It is dust and splash-proof, weather-sealed and has a battery life that comfortably captures 400 shots. It also has high frame rate video capture and delivers a premium image quality.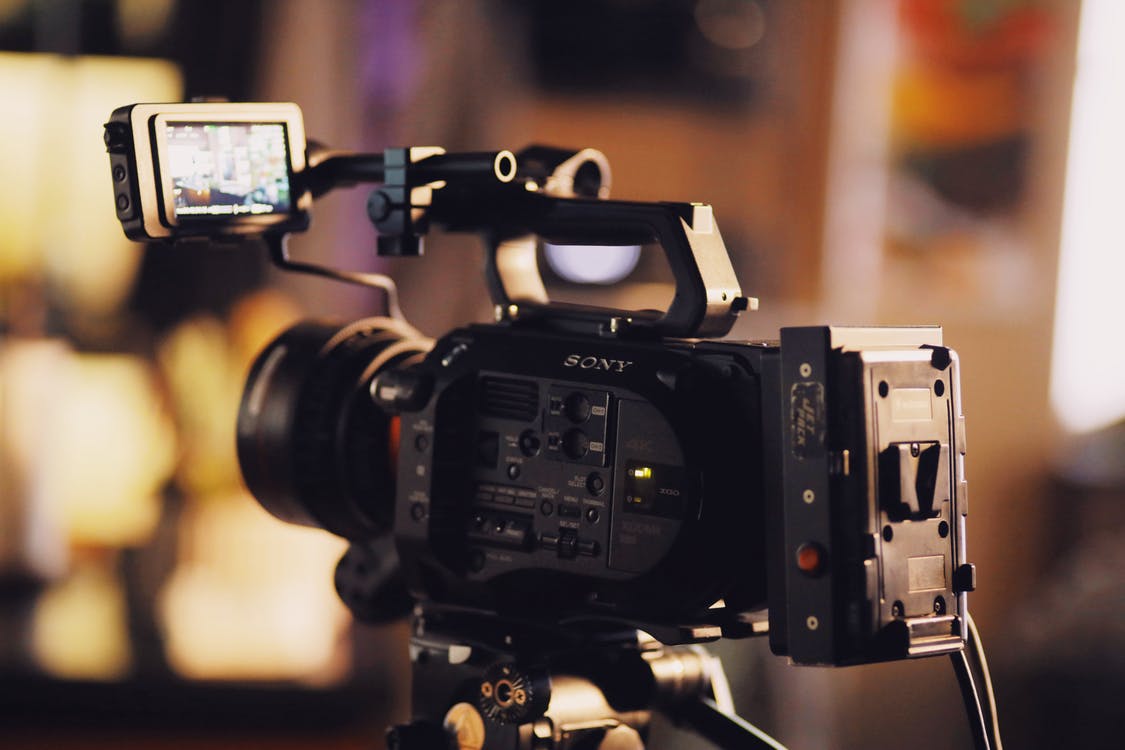 Blackmagic Pocket Cinema Camera 6K
The BMPCC 6k is a popular camera for filmmakers. Why's that you may wonder? The footage it produces feels cinematic, all in a compact and lightweight body. The BMPCC 6K features the S35 sensor, EF mount and shoots ProRes 4K or 6K BRAW.
It's perfect for filmmakers that want to shoot high-quality raw footage in a small package. Slow-motion is much cleaner and sharper than its predecessor, the Blackmagic Pocket Cinema Camera 4K.
The BMPCC is priced at $2,499, which is a lot less than many DSLR cameras. It is often considered to be one of the best DSLR cameras at this price level. This popular model is available to rent on Wedio.
If the price is still a bit steep for you – there's is a solution! Opt for the BMPCC 6K's little 4K sibling. While many mirrorless cameras are built with both video and photo in mind, Blackmagic Design is dedicated to filmmakers.
These two cameras hit the mark when it comes to small and affordable handheld cameras. With its impressive sensor, ability to shoot DCI 4k 4096x2160 at up to 60 fps and Blackmagic Raw and ProRes 4:2:2 codex.
It's fantastic for low-light documentary environments and pushes 13 stops of dynamic range. It also offers up to 120 fps in cropped Full HD. You should be able to source a BMPCC 4k just under $1300. If you want to learn more, read more about it in our blog.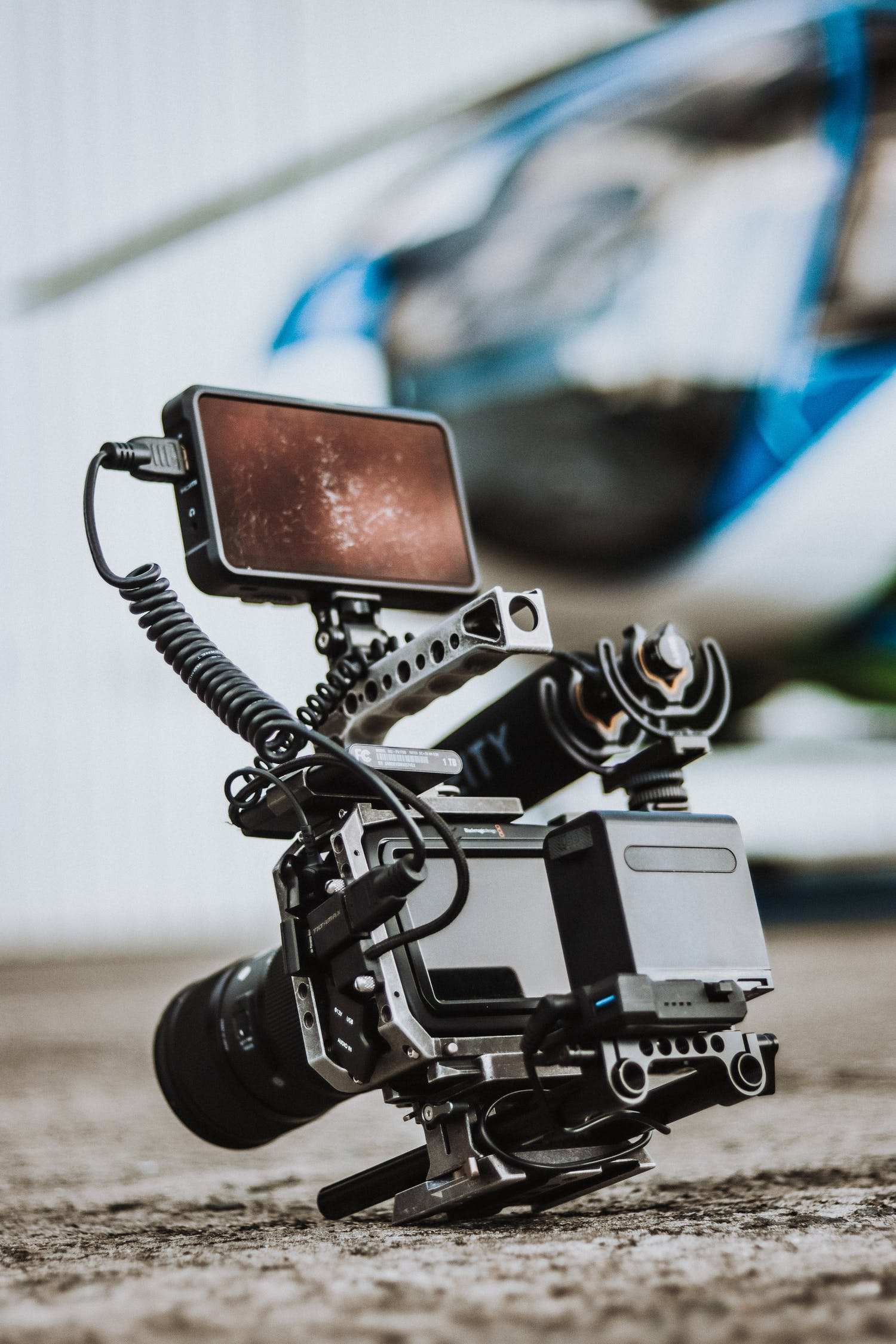 Canon EOS C100 MK II
Canon EOS C100 MK II is made for event videographers, documentarians, and independent filmmakers. It's an 8.3 Megapixel cinema camera with a Super 35mm CMOS Sensor, Full HD, Dual Pixel CMOS AF and Face Detection AF. ISO ranges up to 102400.
The C100 II has built-in Wi-Fi and remote-control functionality, HDMI output, an EF lens mount, dual-format AVCHD / MP4 recording up to 1080 / 60p, and a digital viewfinder.
You can record up to 3 hours in HD on a single 32 GB card. The 12 steps of dynamic range is great for shooting in stealth and low-light conditions. The C100 II costs roughly $2,500-2700.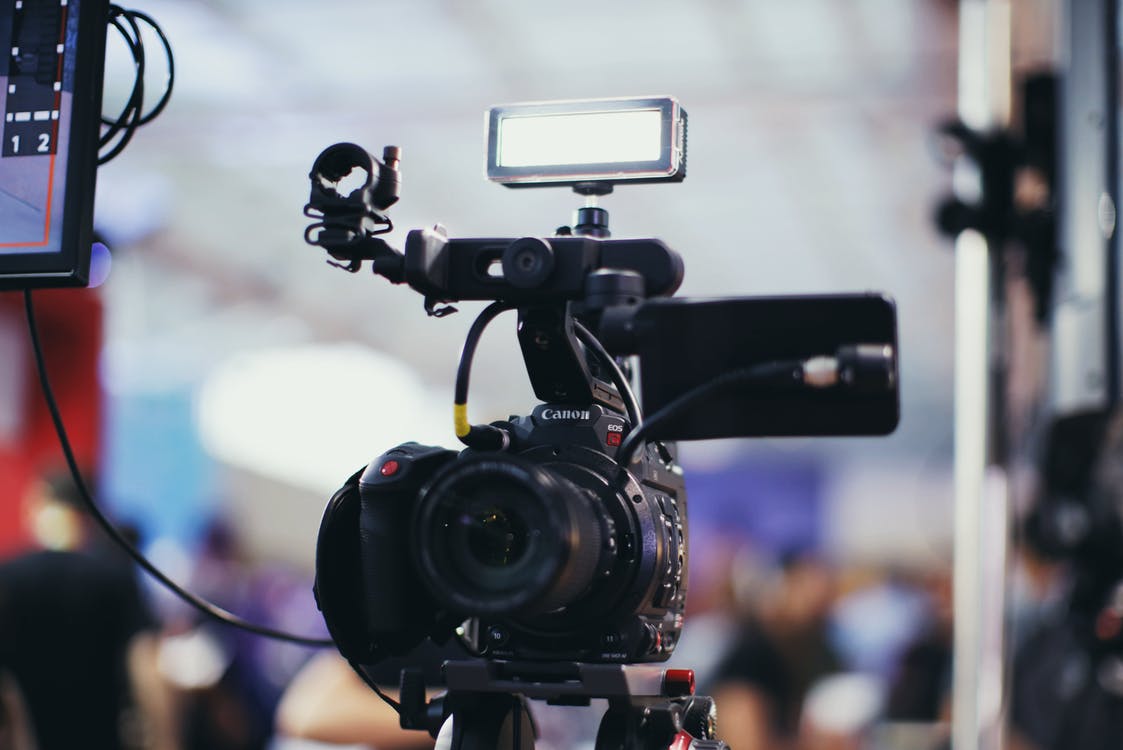 Panasonic Lumix DC-S1H
Panasonic developed game-changing technology for its GH5 series cameras. However, Lumix DC-S1H is not too far behind!
The S1H is a full-frame professional mirrorless camera with a 24.2-megapixel CMOS sensor. It records internal 6k at 24p in 10-bit 4:2:2.
The camera includes 5-axis IBIS, dual UHS-II SD card slots, 6.5 stops of stabilization, flippy LCD screen and unlimited recording time. It is also weather-sealed, making it dust, splash, and frost resistant to -10°C.
The S1H also includes dual native ISO in the range between 640 and 4000 without increasing the noise and high frame rate shooting with autofocus. The S1H costs just under $4,000.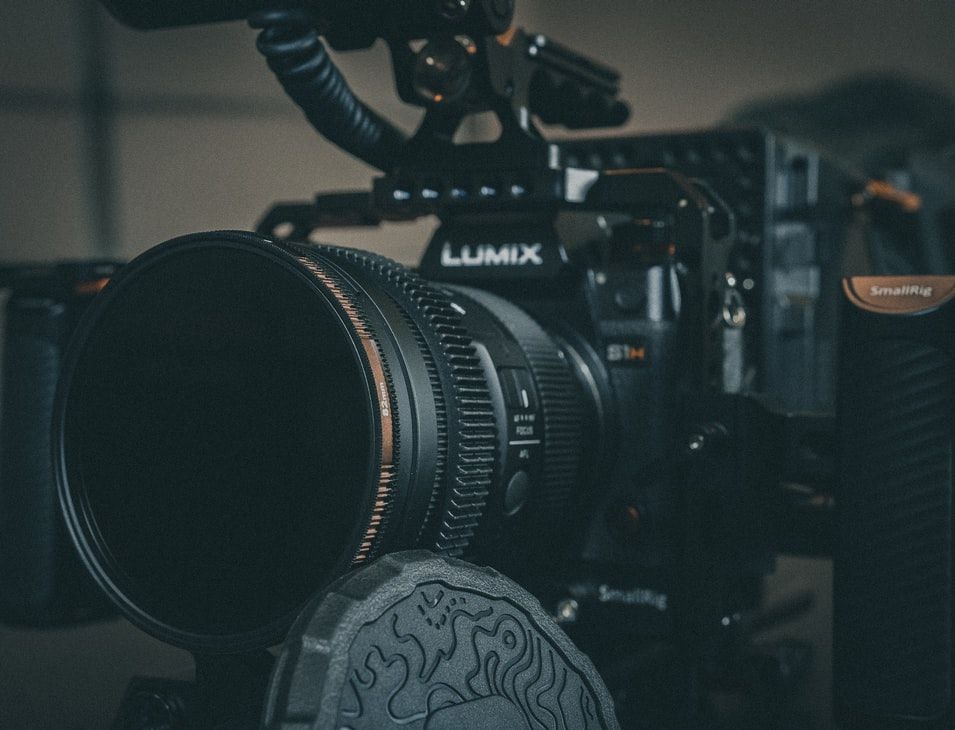 Sony PXW-FS7 II 4K XDCAM
The Sony PXW-FS7 II 4K XDCAM is marketed towards documentary filmmakers. It is a product of years of conversations with people within the industry.
The FS7 has an S35 camera system that delivers true 4K and can record in either DCI or UHD using XAVC, or MPEG-2. The camera offers 14 stops of dynamic range, ISO 2000 sensitivity, and built-in ND filters. With slow-motion, you can shoot up to 60fps at 4k, or 180 fps at HD.
Included are two XQD memory card slots for extra-long shooting. The price of the Sony FS7 was in 2021 around $8,000 for body only. If you would like to look into the rental options, search no more.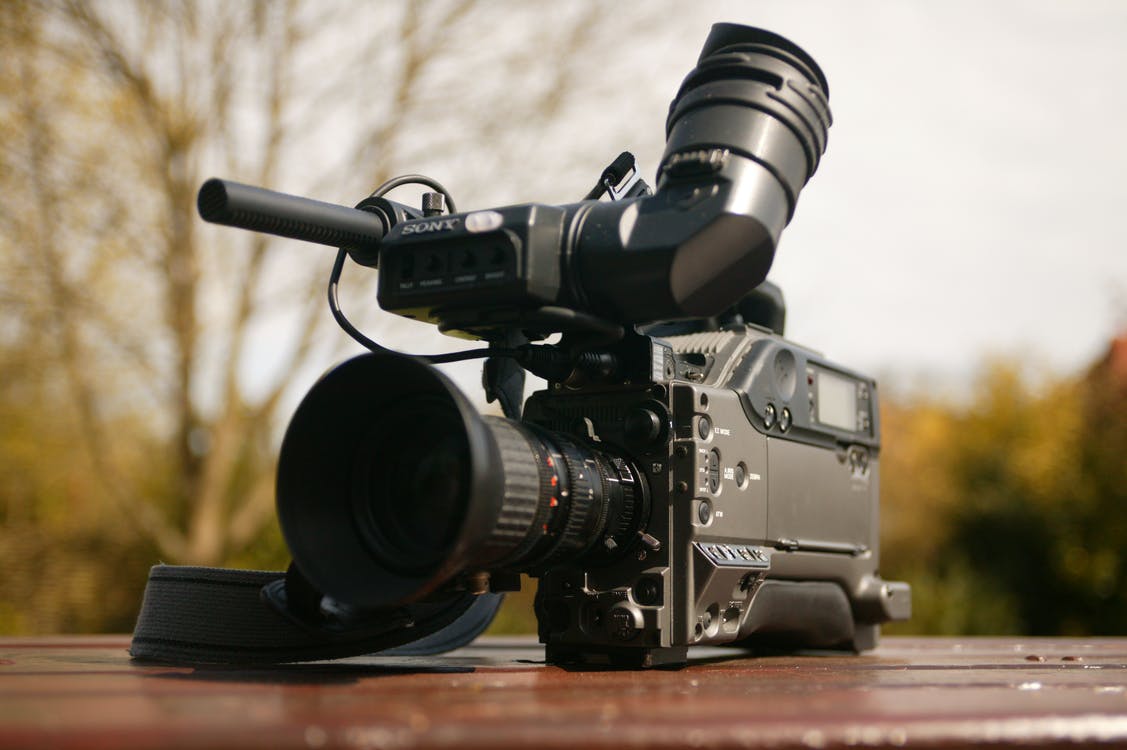 Canon C300 MK II
Canon C300 MK II is the industry high-end gadget, and one of the brand's most popular professional video cameras. It is cased in a slightly larger body than a standard mirrorless or DSLR camera.
C300 MK II includes an S35mm sensor that records up to 4k internally with 14 to 15 stops of dynamic range, along with 4:4:4 RGB, ideal for colour matte shots.
It is a great cinema camera with premium image quality and improved ergonomics. Its short body makes it super easy and light to film by hand. When released, it was priced at $15,999 but can now be bought easily for around $8,000.
To compare, we can look at C300 II's bigger brother Canon C500 MK II. C500 MK II's price is double what you'd pay for C300 MK II.
C500 MK II can record internal RAW Lite but also has a full frame or large format sensor.
It includes interchangeable PL and EF lens mounts, so, you don't actually have to buy two bodies – just the lenses.
Finally, it has a great slow motion as one of the first cameras in the Canon C series with 4K 60p internally. With this camera, you have an option to do true native 2x anamorphic. True skin tones and colors make it perfect for indie or documentary filmmakers.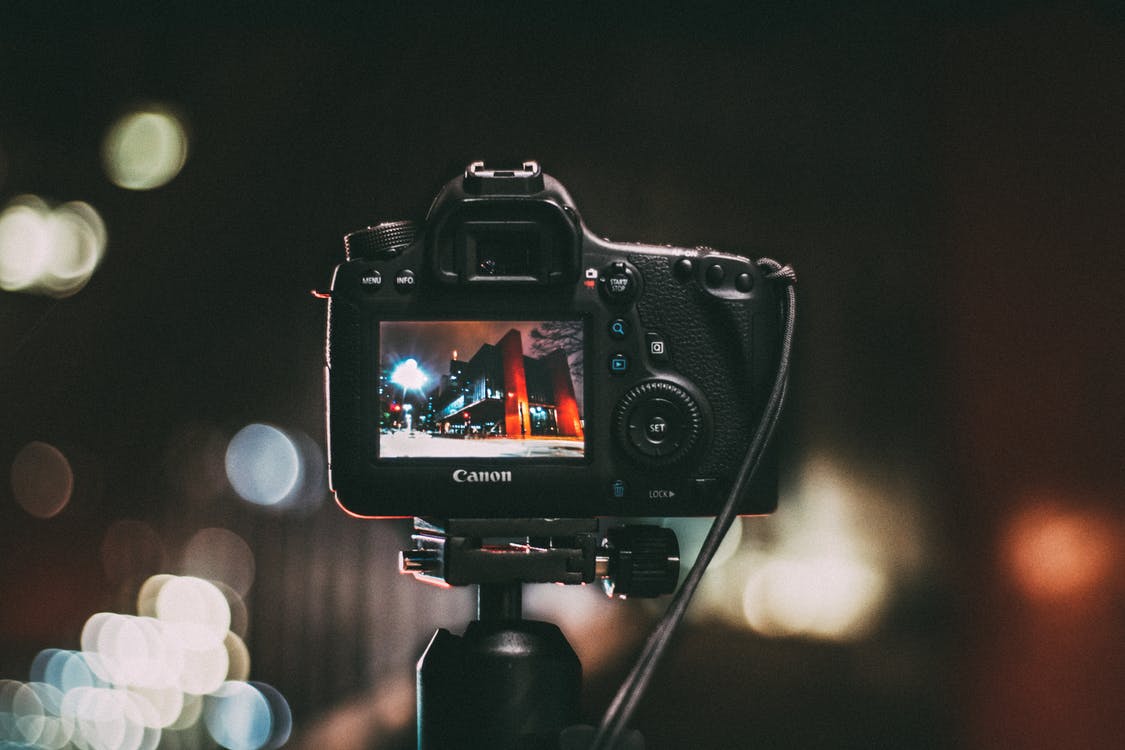 Sony PXW-FX9
Sony PXW-FX9 is a full-frame 6k camcorder with a large format CMOS sensor and first full-frame electronic variable ND filter. It can shoot 4k at 60fps and features 190fps slow motion. It has fast hybrid AF with face detection and prices around $10,000 which makes it one of the more expensive camcorders on the list.
It includes dual base ISO, 15 stops of dynamic range and records 10-bit 4:2:2. FX9 can shoot UHD 4K (3840 x 2160) up to almost 60fps, or HD up to 120 fps.
In comparison to Canon C500 II – they may battle a bit since both cameras have very similar specs. However, the FX9 is cheaper by more than $5,000 so it might be a pretty big factor and an easy choice for many of the buyers.
If you're thinking about shooting a documentary and need some tips on what you need to know before you get started, head over to our blog to help you hit that record button without a second thought!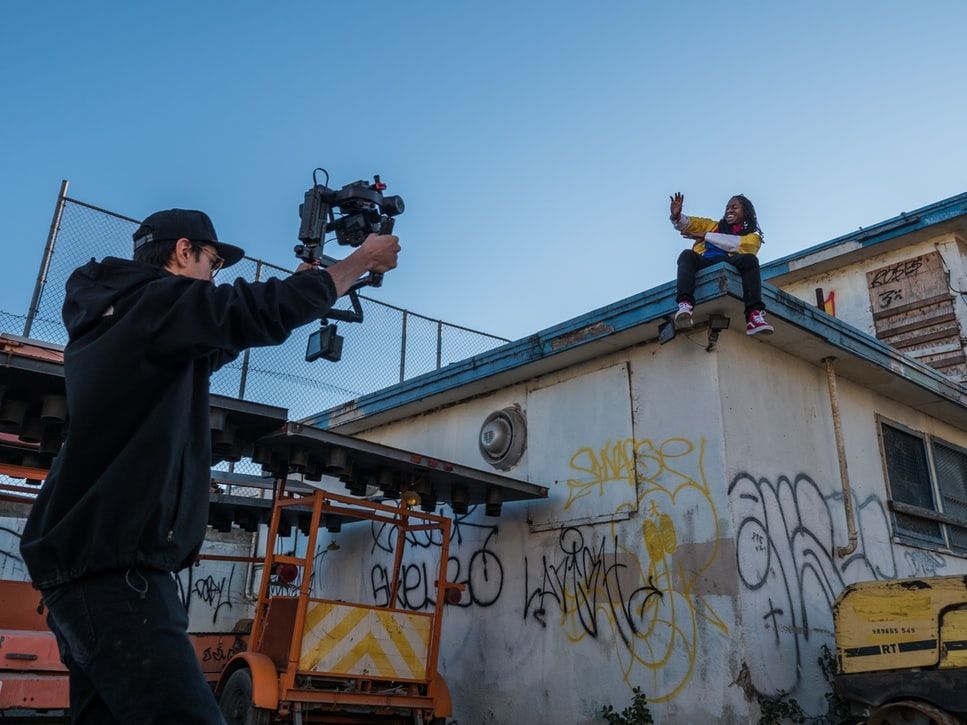 Extra tips
Accessories for your documentary
Yes, the camera is important! But what about the other gear and accessories you might need along your journey? Don't forget to think of an audio recorder for your interviews, lights and LED Panel, tripod, or gimbals.
Which one is your favourite?
FAQ
What are the best cameras for shooting a documentary?
In 2023, the best cameras for documentary filmmaking are:
Canon Vixia HF G40
Panasonic Lumix GH5
Sony DSC-RX10 IV
Blackmagic Pocket Cinema Camera 6k (and 4k)
Canon EOS C100 MK II
Panasonic Lumix DC-S1H
Sony PXW-FS7 II 4K XDCAM
Canon C300 MK II (vs Canon C500 MK II)
Sony PXW-FX9
What equipment do you need to shoot a documentary?
Your camera is very important but remember the other gear and accessories too. You'll need an audio recorder for your interviews, lights, a tripod or gimbals. Besides the gear, you need to plan your crew, time and finances. This planning phase is just as important as the execution, so have everything laid out before you pick up your camera to shoot.
Is GoPro good for documentary filming?
The video quality of GoPro cameras is not comparable to the typical film camera. The GoPro is, however, a discreet, sporty and durable camera. This means it could be useful for shooting specific scenes that require these attributes. E.g. shooting scenes where a person is in movement, to get a first-person view.
What type of camera is useful for documentary filming?
You need a camera with great video quality, but which is also durable, handy and compact. Documentary filming typically requires travelling and filming in uncontrolled areas. So you want a camera that is durable in most climates, and which is fairly easy to operate and transport.
Can I rent a camera for my documentary?
Yes, you can easily rent a camera on sites like Wedio. Rent or subscribe to it now.
Why should I rent my next documentary camera?
Rent cameras from local creators.
Save up to 40%.
Global Coverage included.
https://images.wedio.com/images/listing_images/images/1947741/thumb/220111-Udstyrsudlejning-109.jpg
https://www.wedio.com/en/sony-pxw-fx9
https://images.wedio.com/images/listing_images/images/1939408/thumb/rent-blackmagic-pocket-cinema-camera-6k-on-wedio.jpg
https://www.wedio.com/en/blackmagic-pocket-cinema-camera-6k
https://images.wedio.com/images/listing_images/images/1917850/thumb/rent_canon_c300_mk_ii_ef_mount_-_4.jpg
https://www.wedio.com/en/canon-eos-c300-mk-ii
https://images.wedio.com/images/listing_images/images/1932439/thumb/-DSF1041.jpg
https://www.wedio.com/en/canon-eos-c500-mk-ii
Popular listings for rentals