Sunglasses for Your Lenses? The 7 Best Camera Polarizing Filters in 2022
Rent camera gear from local creators.
Are you in the market for the best polarising filter for your photography, but it seems too overwhelming to decide?
Don't worry; we've put together the perfect guide to help you pick the most suitable polarizer lens for your needs and photography style.
Want to explore more camera equipment? Discover a vast range of different camera equipment for photography.
What is a polarizing filter?
A proper definition of a polarizing filter can be very technical. A polarizing filter filters light into a single plane, which reduces reflections in your photos. So, the primary purpose of a polarising filter is to reduce reflections.
Why use a camera lens polarizer?
People describe it as putting sunglasses on your camera.
However, when reducing reflections, polarizers have a few side effects.
Firstly, they cut down on the light transmission. Therefore, every time you place a polarizer in front of your lens, you lose some light.
Secondly, polarizers make colors appear more saturated. This is because reflections on surfaces reduce saturation. As soon as you cut down on these reflections, the saturated colors shine through. This is particularly helpful when shooting skies. Without the polarizer, a sky can look a grey-blue color. However, the blue becomes more saturated with the polarizer, and the photo becomes livelier.
Thus, we can say that polarizers are most useful for photographers shooting skies, water, foliage.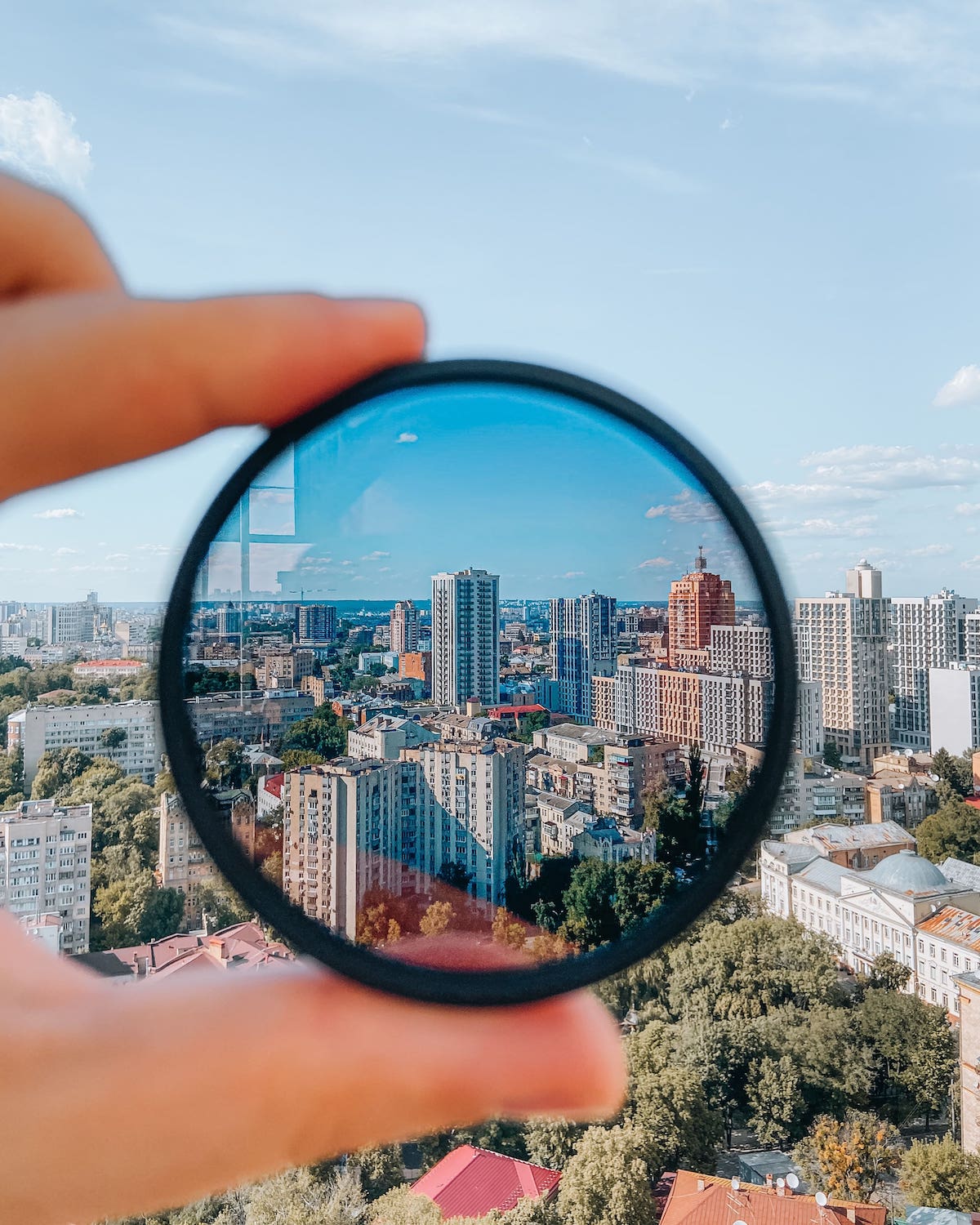 To tie this all together, polarizers are used most often by landscape photographers, the reason being that landscape photographers are often shooting breath-taking scenes that feature water and lush foliage. A polarizing filter is a crucial piece in the photography kit when shooting a landscape photo.
Moreover, macro photographers who shoot water scenes or foliage would benefit from a polarizer and travel photographers who focus primarily on landscapes.
On the other hand, if you're a portrait photographer, wildlife photographer, or street photographer, a polarizer will only detract from your shots–you'll be forced to compensate for a darker image without getting much of a benefit.
The 7 best camera polarizer lenses in 2022
1. Marumi DHG Super Circular PL
One of the best polarizing filters for value for money.
Key features:
Offers a slightly confusing four distinct ranges of circular polarizers, each with different glass/coating combinations.
Has water and oil-repellent coating, which works reasonably, easily beading away droplets and resisting fingerprints
optical performance is excellent, with no drop-in image sharpness, and no sign of color casts or vignetting

Pros
Top image quality
Good water and oil resistance
Plenty of size options

Cons
US pricing is high
Light transmission could be better
2. Hama Polarizing Filter, circular, AR coated
A budget polarizer that performs well above what you might expect
Key features:
Offers solid performance for a low price
Comes in an extensive filter diameter range of 37-82mm.
Has the thickest polarizer at 6mm, which is not great if you plan to use it with an ultra-wide optic, where slight vignetting could be noticeable.

Pros
Rock-bottom price
Reasonable optical performance
Loads of size options

Cons
Sharpness could be better
No water/fingerprint resistance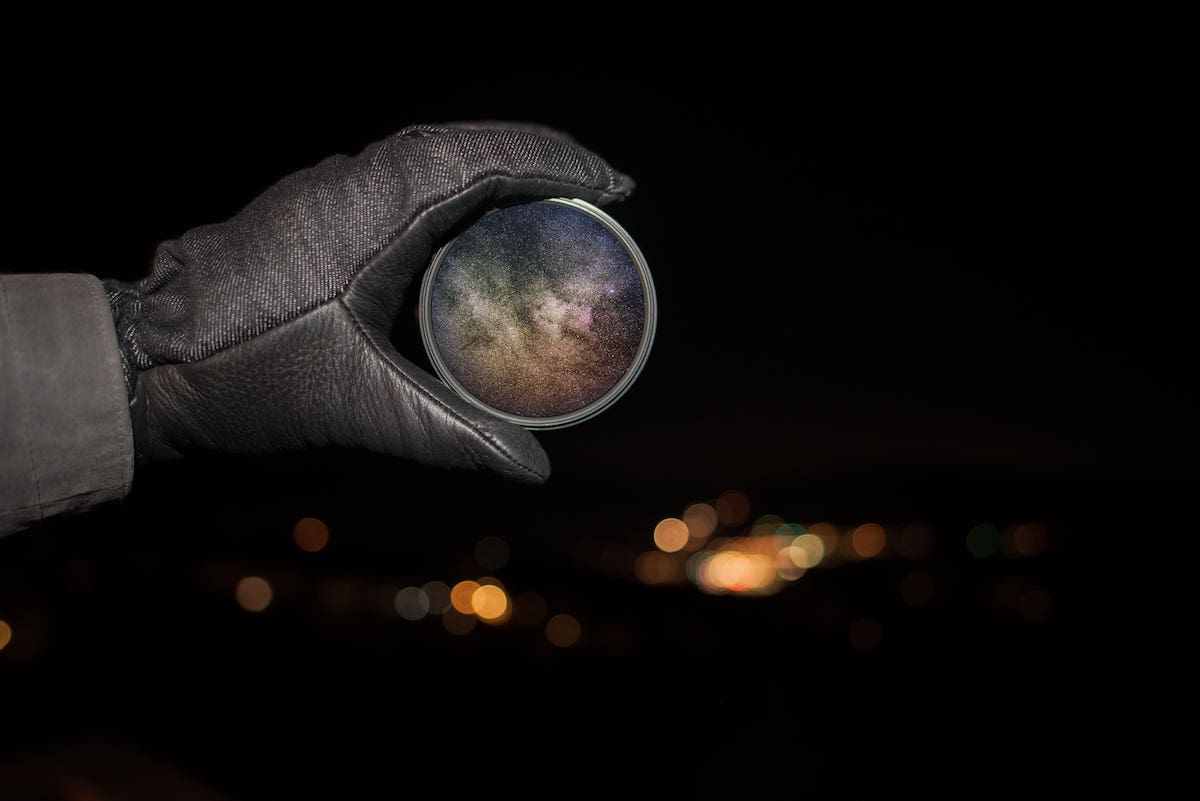 3. Lee Filters LEE100 Polariser
The best polarizing filter for optical quality and versatility
Key features:
It has no negative impact on image sharpness, as it only reduces light transmission by just over 1-stop, and you needn't worry about any sign of color casts.
The best filter for resisting fingerprints and repelling water, with droplets beading away ideally.
Includes a high-quality zippered pouch in which to store the filter.
Pros
Unparalleled optical quality
Versatile - can be used with lots of lenses
Unrivalled water resistance

Cons
It is expensive if you only use it with one lens
Clip-on design could be more refined
4. Cokin P-series P164
This polarizer is compatible with Cokin's P-series range.
Key features:
It attaches to your lens with an adaptor ring, which is available for lenses with attachment threads of between 48mm and 82mm
The filter holder has three slots for filters. One fits circular filters, such as the Cokin P164 polarizer. However, two central slots fit square or rectangular shaped filters as well. The knurled outer edge of the P164 polarizer is designed to allow easy rotation ergonomically.

Pros
Broadly compatible system
Affordable

Cons
Warm color shift
Muddy edges
5. Hoya Fusion One Circular Polarising Filter
Known for its quality.
Key features:
Premium, high-quality polarizers for those demanding the best in terms of optical quality.
Constructed from 18 coated layers of glass to provide ultra-high light transmission, these filters also have a low-profile filter ring to make them useful even for super-wide shooting.
They have a front screw, too, so you can stack the polariser with a Fusion One UV or protection filter if so desired.

Pros
Very high-quality construction
Damage resistant
Low profile filter ring

Cons
Going in and out of stock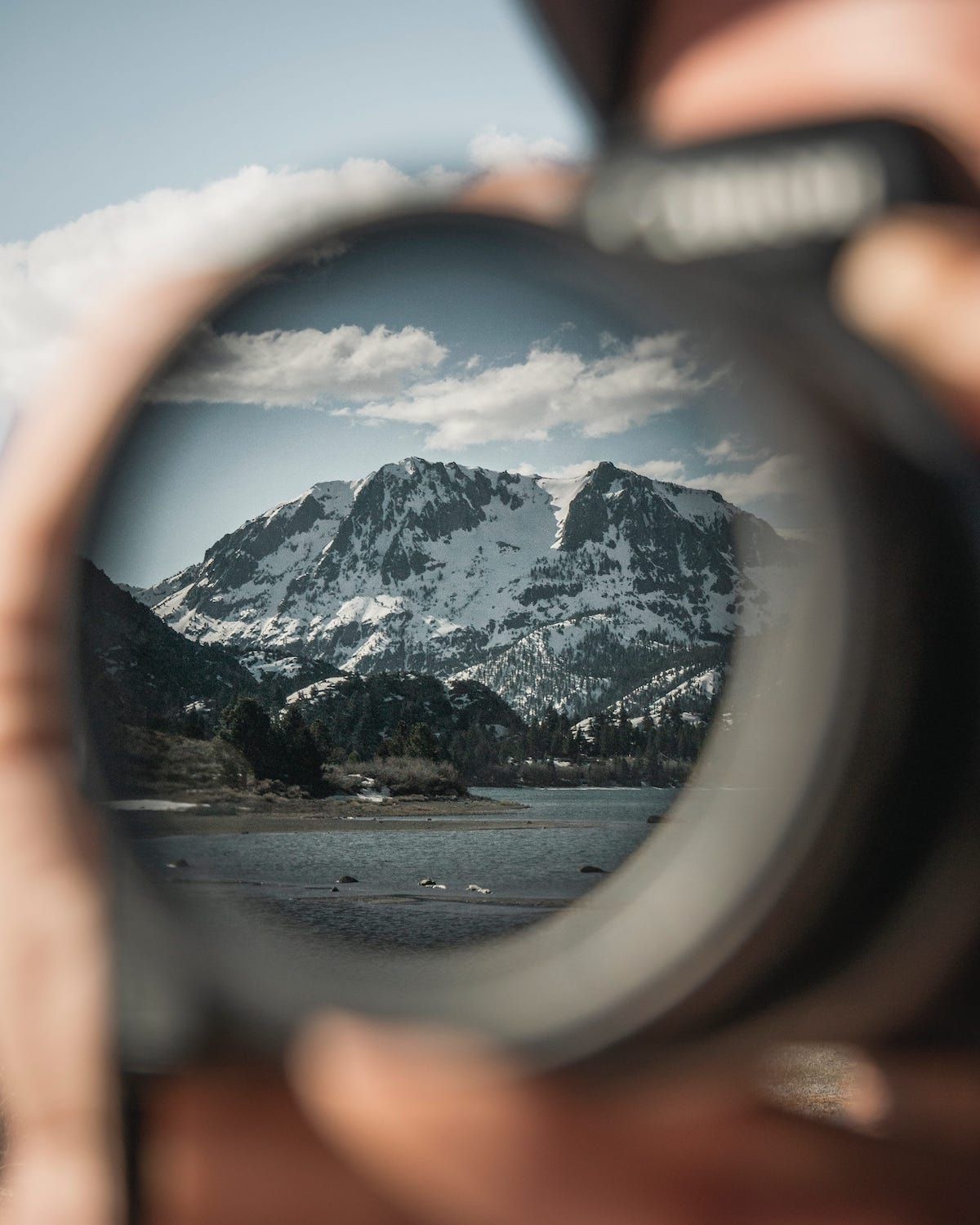 6. B+W HTC Kaesemann Circular Polarizer
A good filter but has significantly cheaper competition.
Key features:
It comes in a vast range of thread diameters to suit lenses from tiny Micro Four Thirds optics to beefy large aperture super-teles.
Filter thickness is 4.5mm when fitted - not quite as wafer-thin as Cokin's Nuances circular polarizer, but you're still unlikely to encounter any vignetting. An advantage of the marginally thicker design is that the rear filter element's frame is slightly easier to grip when screwing the filter onto your lens.
The front element is also easy to rotate, silky smooth, and there's a secondary thread on the front for stacking multiple filters.

Pros
Excellent optical quality
Lots of size options
Minimal light loss

Cons
Very pricey, especially for larger sizes
Disappointing coating performance
7. Nikon Circular Polarizer II Filter
The Nikon Circular Polarizer II Filter is a must if you are a professional.
Key features:
You can easily rotate the front filter element to change the amount of polarization. Want to eliminate reflections? Give this polarizer a quick twist. Want to bring the reflections back? Another twist, and you're there.
It feels high-quality; it's thin but strong, with multi-coated glass.
Note that while Nikon makes this polarizer, you can use it with non-Nikon lenses and get the same high-quality effect.

Pros
The glass is top-notch
Colours are stellar, and the image quality is high
Ideal for professional landscape photographers

Cons
The most expensive on this list
For enthusiast photographers, the quality may not justify the price
Get your hands on a camera polarizer lens
Intrigued to get one of these landscape altering equipment pieces?
The wait is over. Rent a lens filter today.
How do I choose a camera polarizer lens?
Think about glass quality, metal quality, light transmission, circular versus linear and size.
When should you use a polarizing filter on a lens?
When shooting skies, water or foliage.
Is an ND filter the same as a polarizing filter?
They work differently. A polarizer is used for blocking light reflected off a surface, while an ND just makes the whole scene darker.
Which is a better UV filter or polarizing filter?
Depends. If you are a landscape photographer, a polarizing filter is better.