Explore 9 of the Best Audio Editing Softwares in 2023
Hire film gear from local filmmakers.
Hire film gear from local filmmakers.
Are you starting as an audio editor or looking to branch out to new editing software?
Here's our list of the top 9 best audio editing software for all skill levels and projects: including everything from Garageband to Audacity.
9 of the best audio editing softwares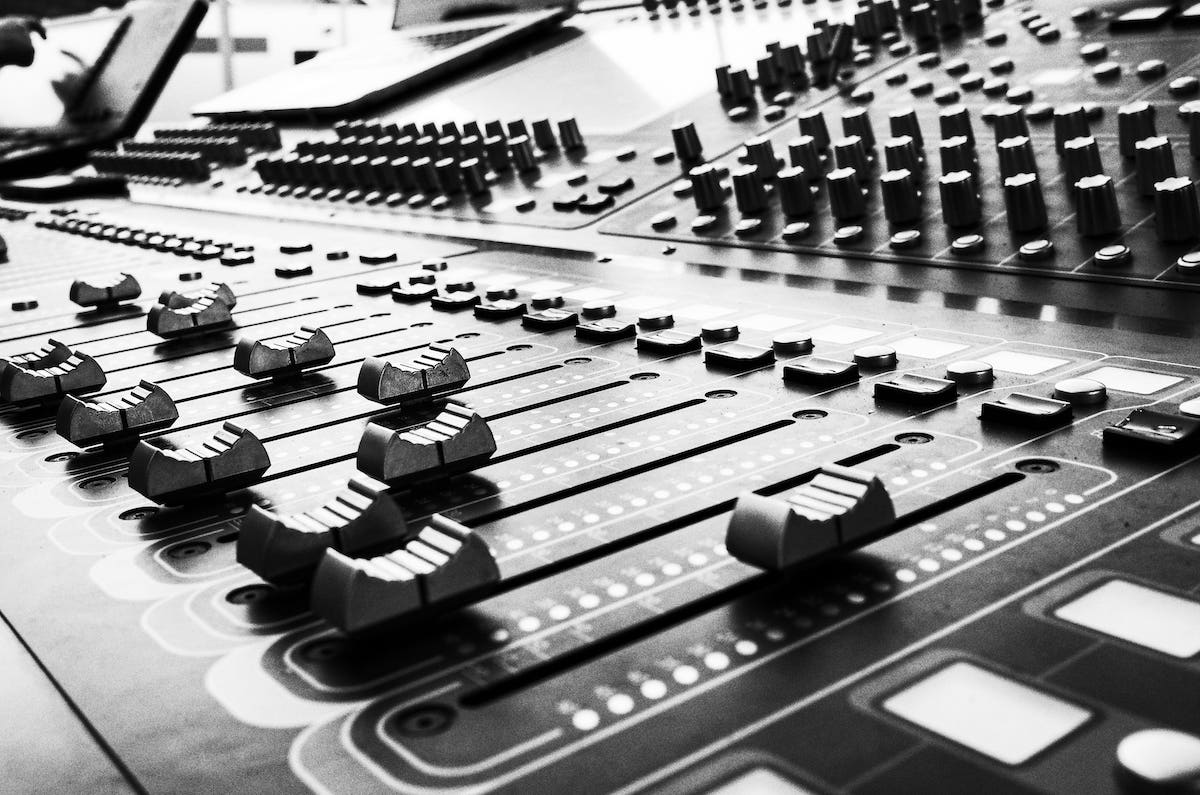 1. Adobe Audition
If you have access to Adobe software, this is an affordable solution and ensures you get the most out of your Adobe subscription!
It's pretty advanced, so it will take some getting used to if you're just starting.
Compatible for both macOS and Windows.
Reasons to get:
Powerful noise reduction and mixing tools.
Great support system if you need help.
Professional quality editing.
Reasons to avoid:
You get a free trial, but you need a monthly or yearly subscription after that.
Not suitable for beginners.
Price: $20.99 per month.
2. Apple Logic Pro X
This should be your go-to for all your mainstream audio productions. It's suitable for all Apple devices, and if you already own the Logic Pro X, it's free!
Its sampling instruments are top-class, and it includes non-linear recording.
Reasons to get:
There is no copy protection.
Great value for money.
Fantastic variety of sampling instruments and effects.
Reasons to avoid:
No fast Clip-Gain-Style audio editing.
Meters and faders could be larger for the mixers.
Price: $230 to buy on the Apple Store.
3. Apple Garageband
If you have a Mac, then the chances are that you've had a mess around on Garageband or know what it is. It comes free with every Mac and is suitable for all skill levels. Its interface is easy to use but also professional and streamlined.
Reasons to get:
Extremely easy to record and mix music.
Accessible for all skill levels.
Apple's sound and loop library are continually growing.
Supports 24-bit recording and plug-ins from third-party devices.
Reasons to avoid:
Price: FREE with every Mac.
4. Avid Pro Tools
This is the best standard cross-platform solution for professional audio editing across the board. It's compatible with macOS and Windows and has the best audio editing workflow on the market.
Reasons to get:
Has 64-bit recording and a great mixing engine.
Its high-end hardware and support policies are top of the range.
Has New factory and Plug sound packs.
Reasons to avoid:
Doesn't have built-in pitch correction.
If you want it patched past 12-months of owning, there is a monthly fee.
No VST or AU plug support.
Price: $330 Yearly subscription.
5. Ableton Live 9 Suite
This is a powerful, all-inclusive solution for live music. It works well with electronic tunes and works on a clip-based system for a great compositional and performance workflow.
Reasons to get:
Powerful automation and quick navigation.
The Suite version comes with lots of sample material to work with.
Comes with a new Wavetable synth.
Reasons to avoid:
No notation view.
No track camping.
No pitch correction.
Price: about $600 from the Ableton website.
6. Audacity 2.2
This should be your go-to if you're looking to record music or get into podcast recording. It's an open-source audio editor that is FREE and has been around for years!
Reasons to get:
Did I mention it's free?
It supports multitrack audio and batch processing.
Ideal for editing dialogue, sound effects, or for editing audio tracks.
Reasons to avoid:
Destructive editing only here!
The multitrack audio support is very basic.
7. Acoustica
This free audio editor works perfectly for advanced or professional projects. You can get older versions for free, but you can also pay for a subscription for the later models. It looks and feels professional but is also easy to get to grips with.
Reasons to get:
It supports CD ripping.
Professional interface.
Supports effect layering.
Reasons to avoid:
Price: Free or can get the Premium subscription for $225.
8. BandLab Technologies
The Bandlab interface works well with macOS and Windows alike. It's suitable for any skill level! You can stack tracks and record while listening to other tracks.
Reasons to get:
100% control over audio recording and the mixing platform.
Has a support community for help and guidance.
Reasons to avoid:
Not available offline.
Complicated interface.
Price: 100% free.
9. Suite FL Studio
FL Studio is the perfect choice for quickly creating sequences and sound patterns. If you want to add harmonies or melodies to your production, this is a great software to choose from.
Reasons to get:
Contains more than 80 plug-ins.
Provides support for MIDI (Musical Instrument Digital Interface)
Free updates!
Can create videos in 4k.
Reasons to avoid:
No notation editor.
You must manually assign instrument tracks to mixer channels.
The audio recording is very inflexible.
Price: $499 on their website.
5 things to look for in an audio editor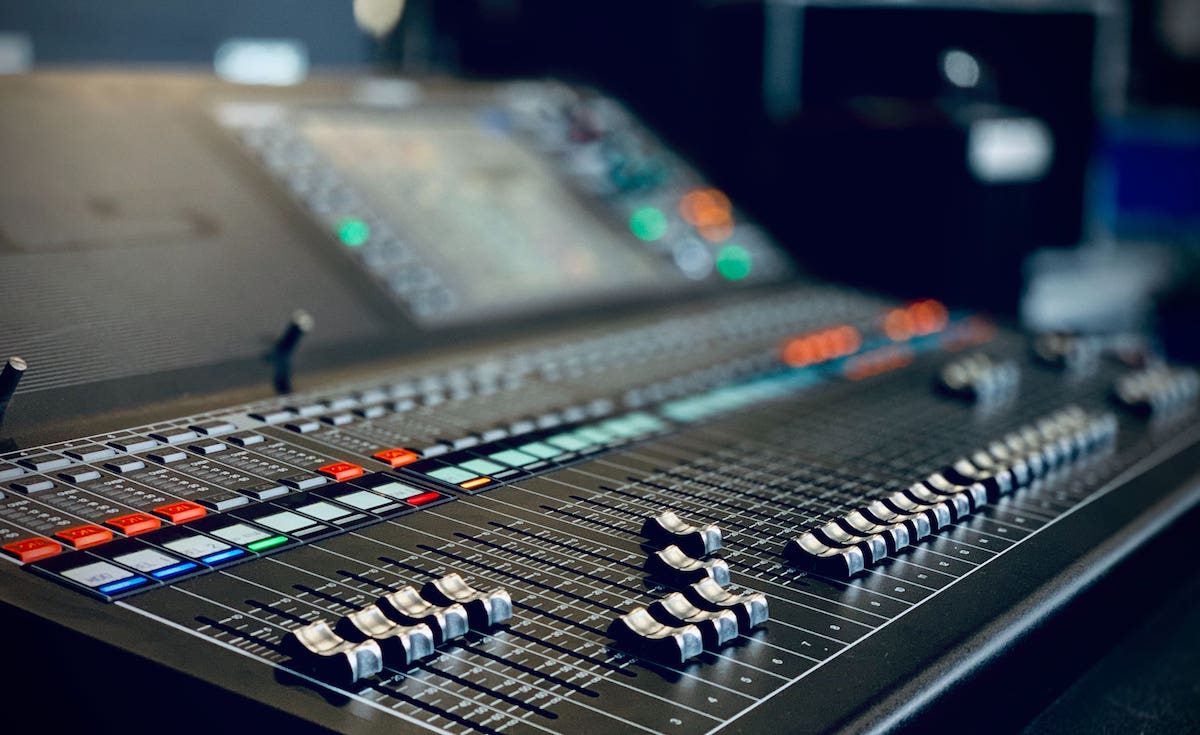 When looking for an audio editor, it helps to think about what projects you want to create and what skill level you are at. This will help narrow down your options before looking into the specifics:
1. Recording options
One of the most important things you'll need to consider is the recording options for different editing software.
Do you prefer loop-based recording and live playback of sound? Or do you just want a vast library of pre-recorded sounds to mix?
Make sure you consider this before making the final decision!
2. The number of channels supported
Podcasts may only require three or four tracks, but bands and musicians will need over a dozen. Choose wisely for the editing projects you do!
3. Editing features
You will also need to think about what features your software allows according to your project. Are you looking for a system with loads of virtual instrument sounds, or just one where you can plug your instruments?
4. Operating system
Don't mistake buying software only compatible with macOS on your Windows computer. It's always good to get software compatible with both so you can take your sounds wherever.
5. Uncluttered interface
Ease of use is essential in editing software- you will already be spending hours editing, so why spend more time rifling through a cluttered interface?
Especially if you are at a beginner or intermediate skill level, you should be searching for easy, streamlined software.
Deep dive into sound editing
Reading to take a deep dive into sound editing? Head over to our page on sound design to get to grips with the basics before you take on those massive projects.
Editing sound for a film? Ensure your sounds are ready for the screen by heading over to our page on filmmaking.
What is the best audio editing software?
udacity often takes the top tier of audio editing software. It is not the most advanced out there, but it is free and easy to get to grips with.
What is the easiest audio editing software?
If you have a Mac, Garageband is the most straightforward software you can start on. It's free with every Mac, and its library is always expanding.
Are there free audio editing software?
Yes! Some great options are Audacity, Garageband, Bandlab technologies, and Acoustica.
Why use audio editing softwares?
Audio editing software gives you professional sounding work and plenty of opportunities to expand your creativity. If the software is free- there's no reason not to give it a go!
Popular listings for rentals